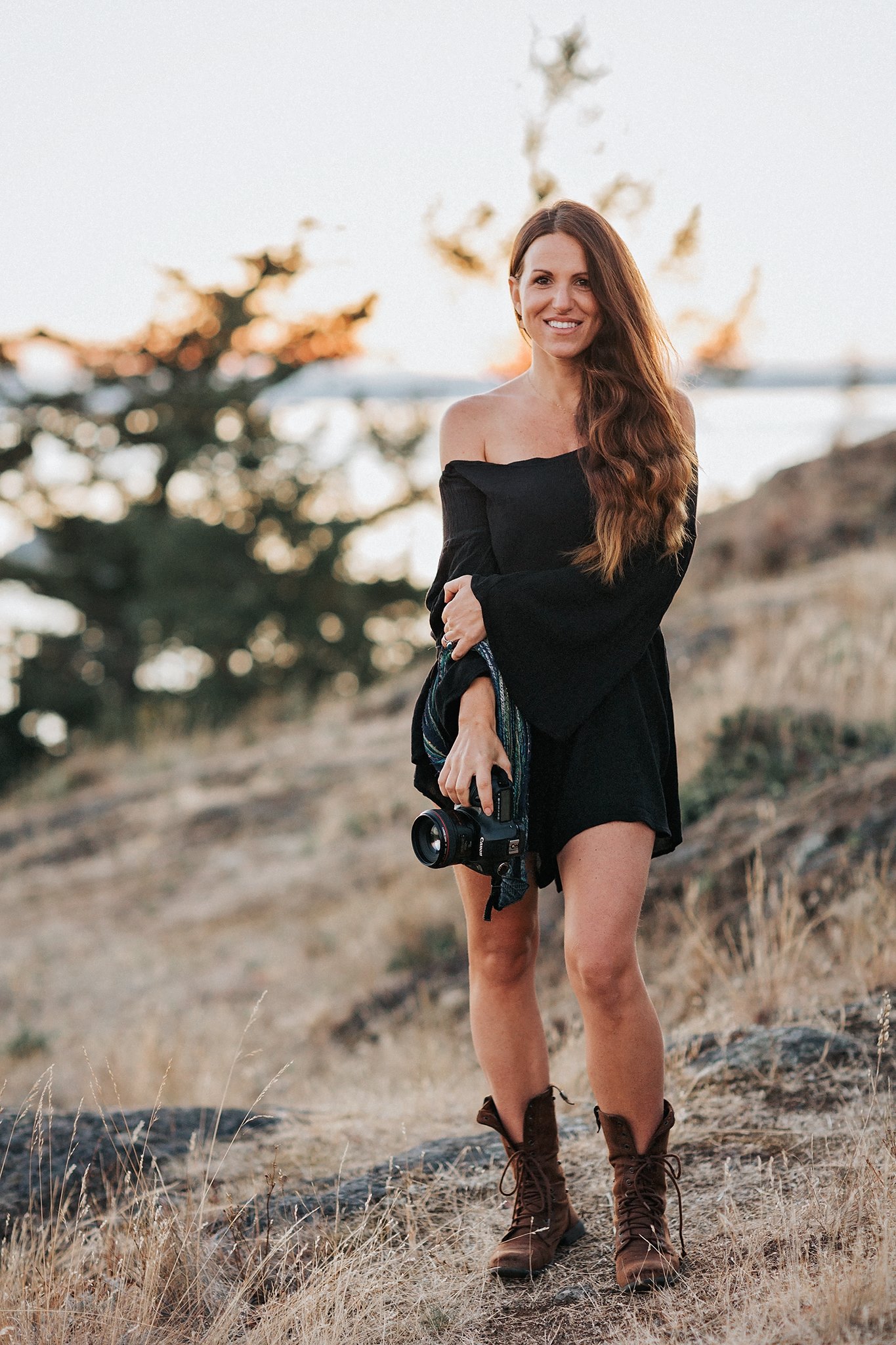 I love places that make you realize how tiny you and YOUR problems are.
Why me?
The Good Kind of Small
One of my favorite things to do is to feel small. The good kind of small.
I like to climb mountaintops, walk on the shoreline, look out into miles of desert. Seeing how big the world is gives me perspective. It gives me gratitude to be a part of it, relief from any stress I'm feeling, and the opportunity to be in awe.
We don't get that every day. Some people only experience it a few times in a lifetime. But I chose to be a wedding photographer because I get it almost every weekend. You see, I feel that undeniable small feeling when I witness big love. I am in awe, reminded that my life and talents are for sharing and my role is to serve those around me.
Speaking of roles …
I am a lot of things.
I'm a mom. I'm a traveller. I'm a seeker of all things good and emotional. And I'm a photographer.
Though my roles and interests have changed many times over in my life, photographer is really the one that has defined me the longest. I'm totally the girl who took a film class in high school and fell in love. I don't remember a time since then when I wasn't photographing.
But shooting weddings took me by surprise. A friend asked me to photograph hers. I thought, "Sure, why not?" But that quick decision changed my life. That day was my big day. I realized that doing this for a living meant I would get to be with people on the happiest day of their lives. I would get to photograph the most meaningful celebration they've ever had. And to top it all off? I was giving them the photos that would help them relive it forever. It feels like a dream that I get to do this every weekend.