We met where the sand meets the sea. This Coral Cove Florida Engagement is exactly what this sunshine state is all about; warm sunsets and adventures on the beach. Coral Cove Park gives you a taste of Old Florida while allowing your exploratory side to run wild on 600 feet of guarded beach.
Whether it's a Coral Cove Florida Engagement or a Hurricane Ridge Olympic National Park Engagement, I can help you narrow down the perfect location for your engagement.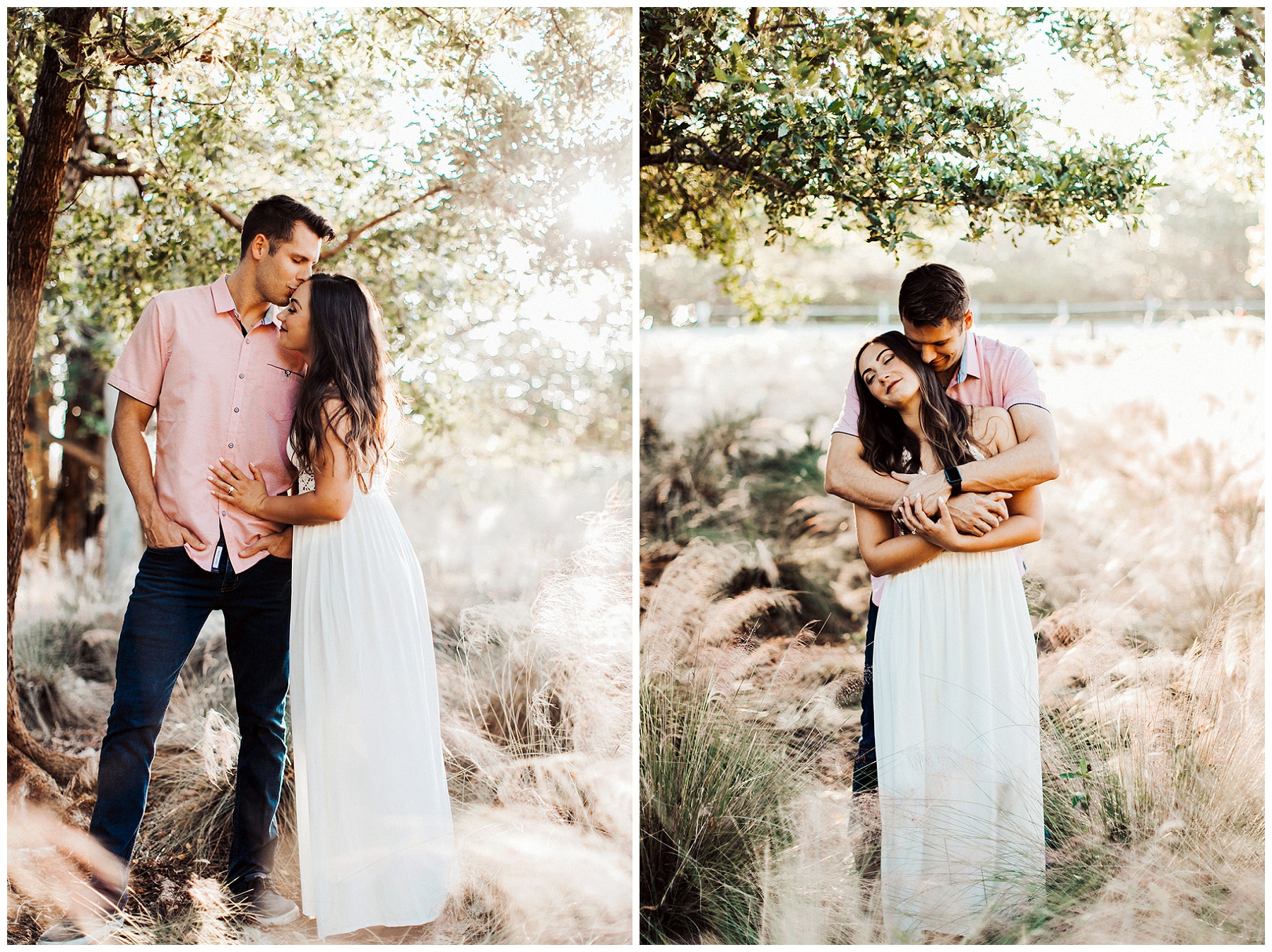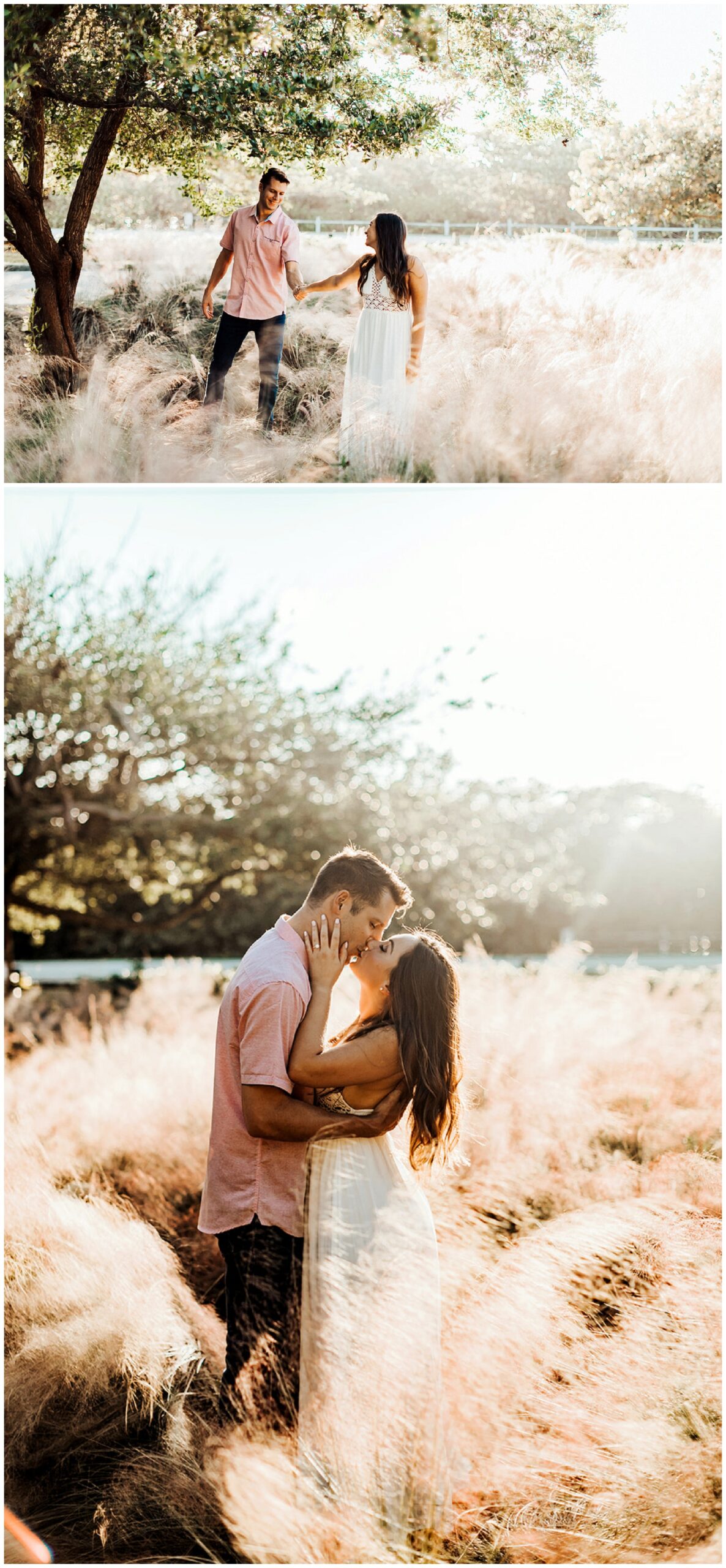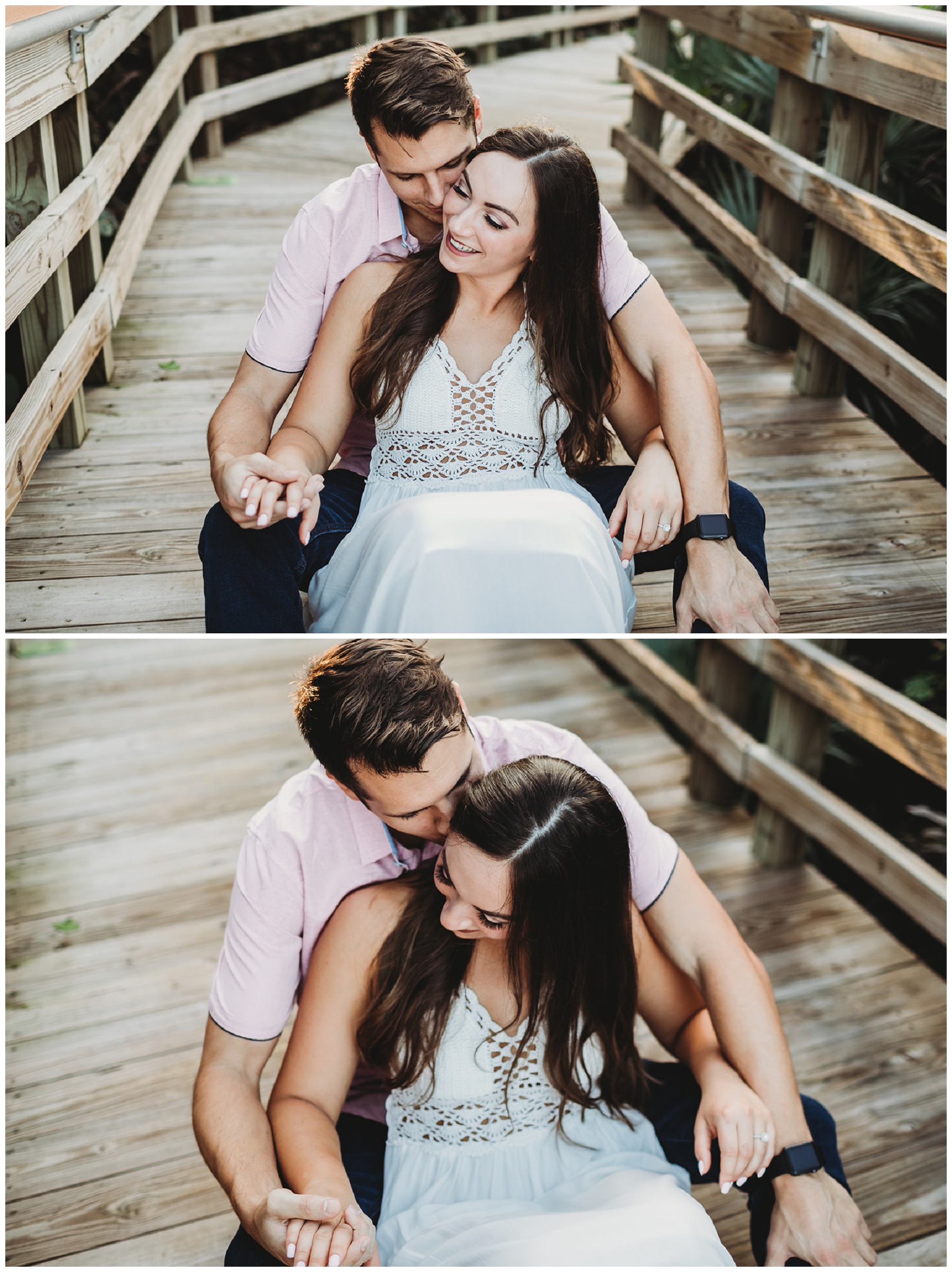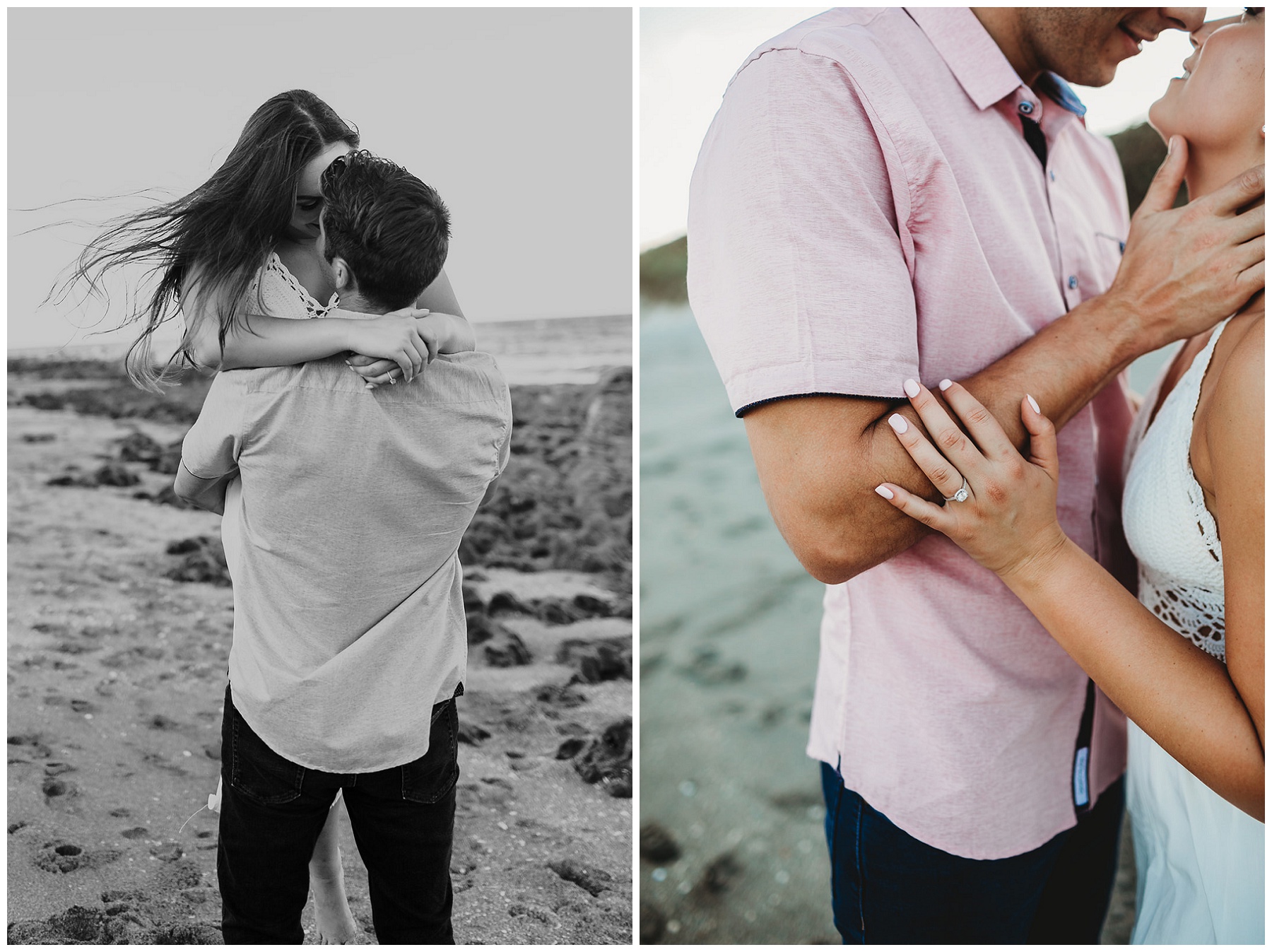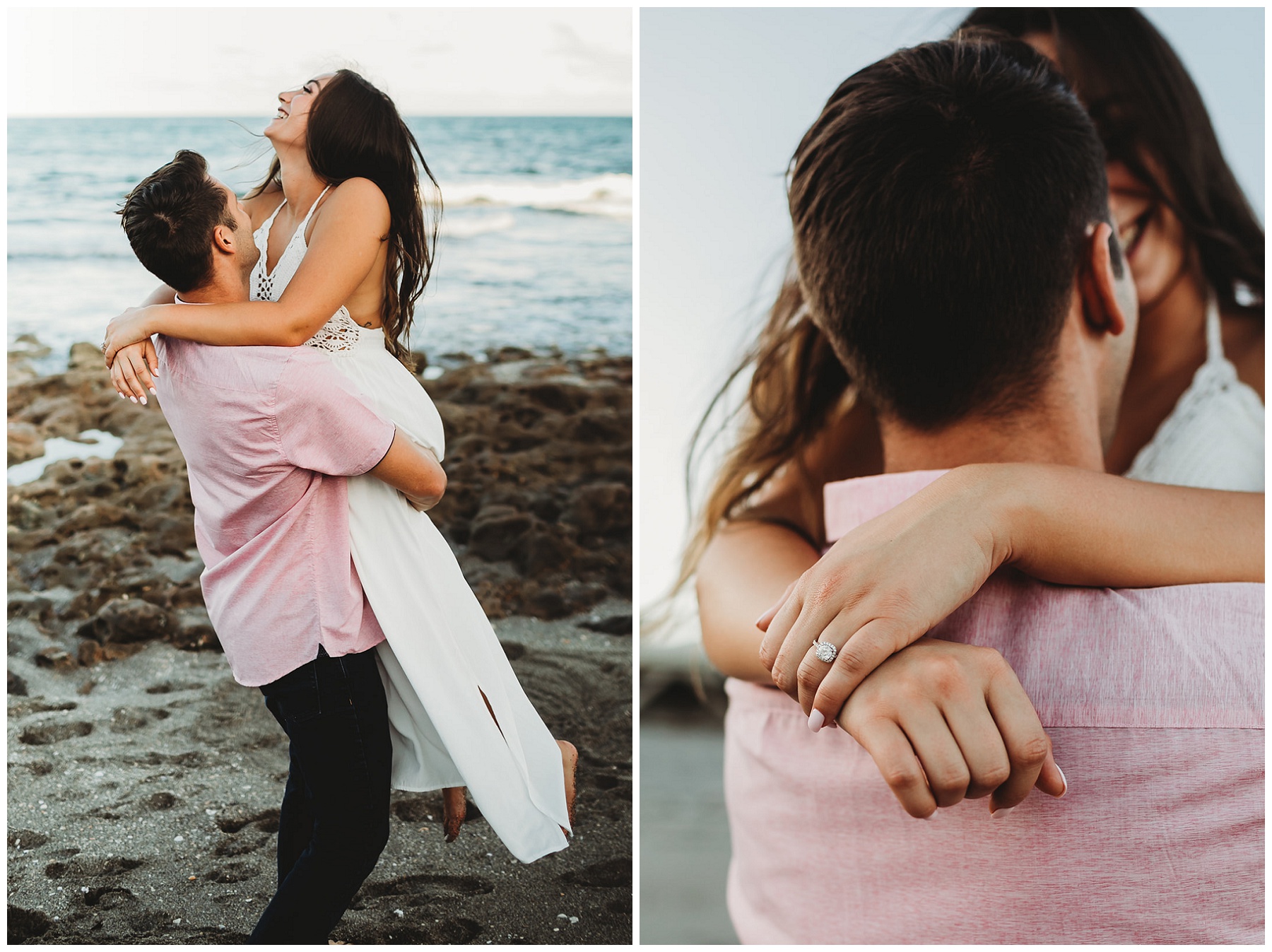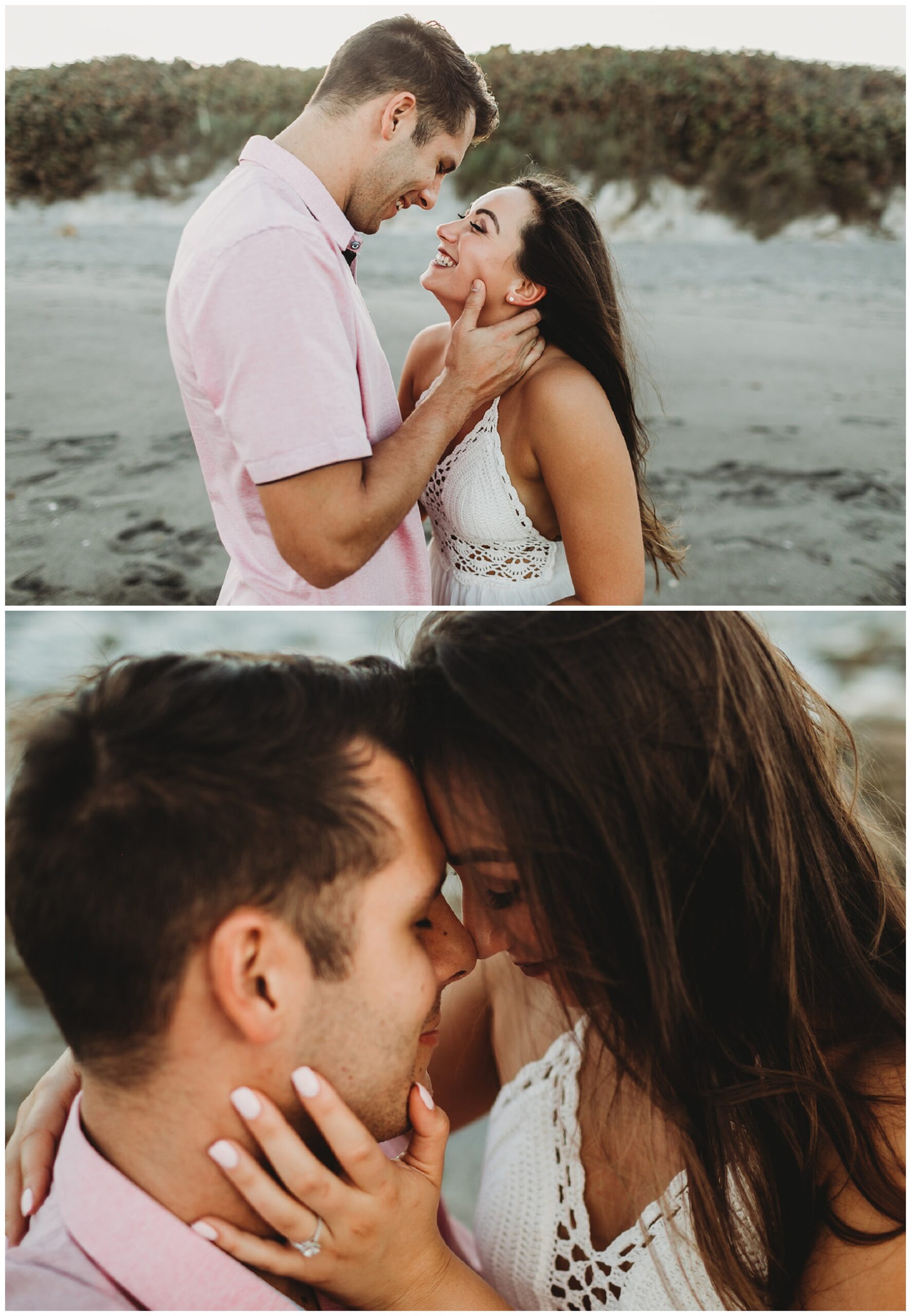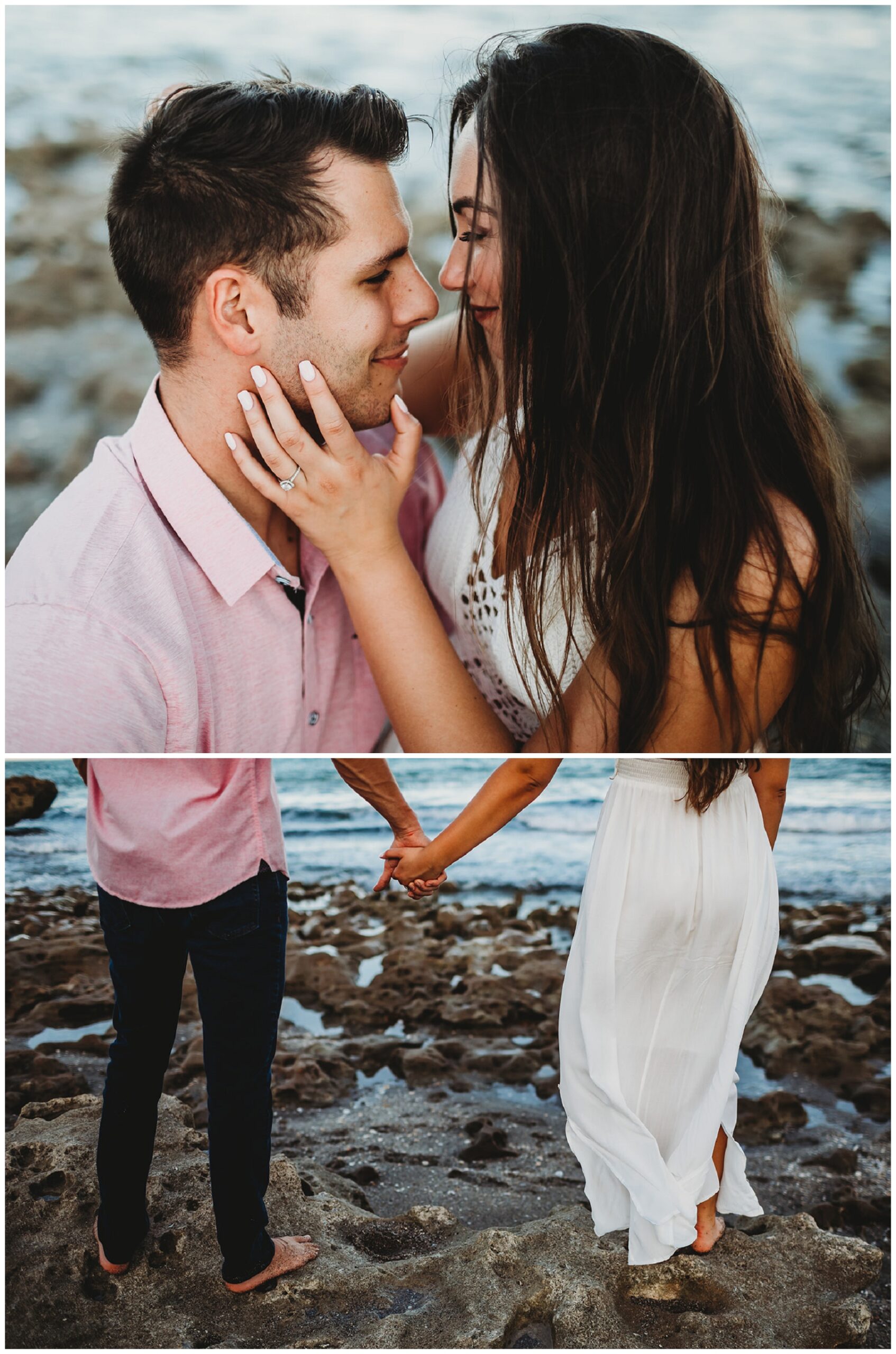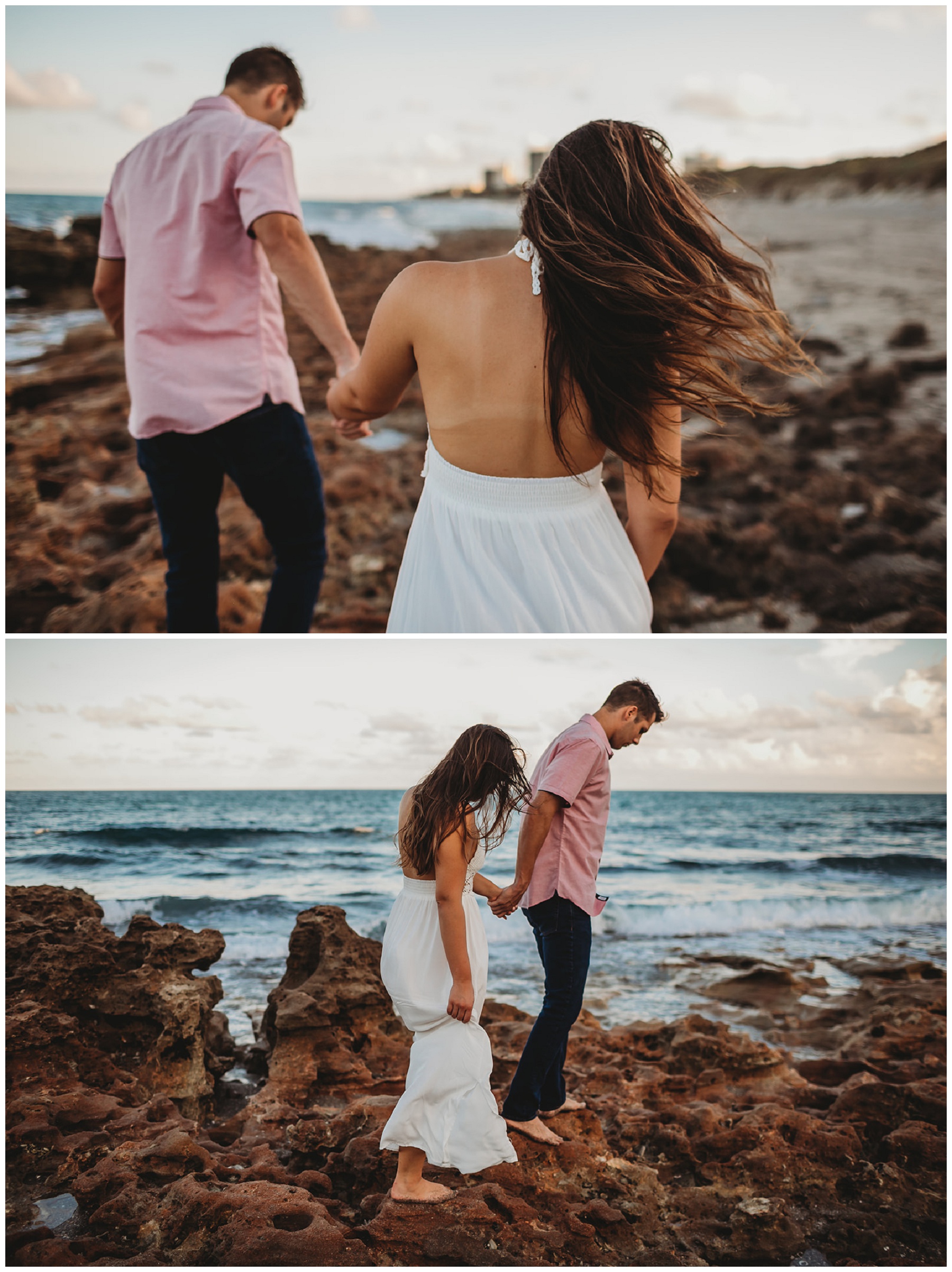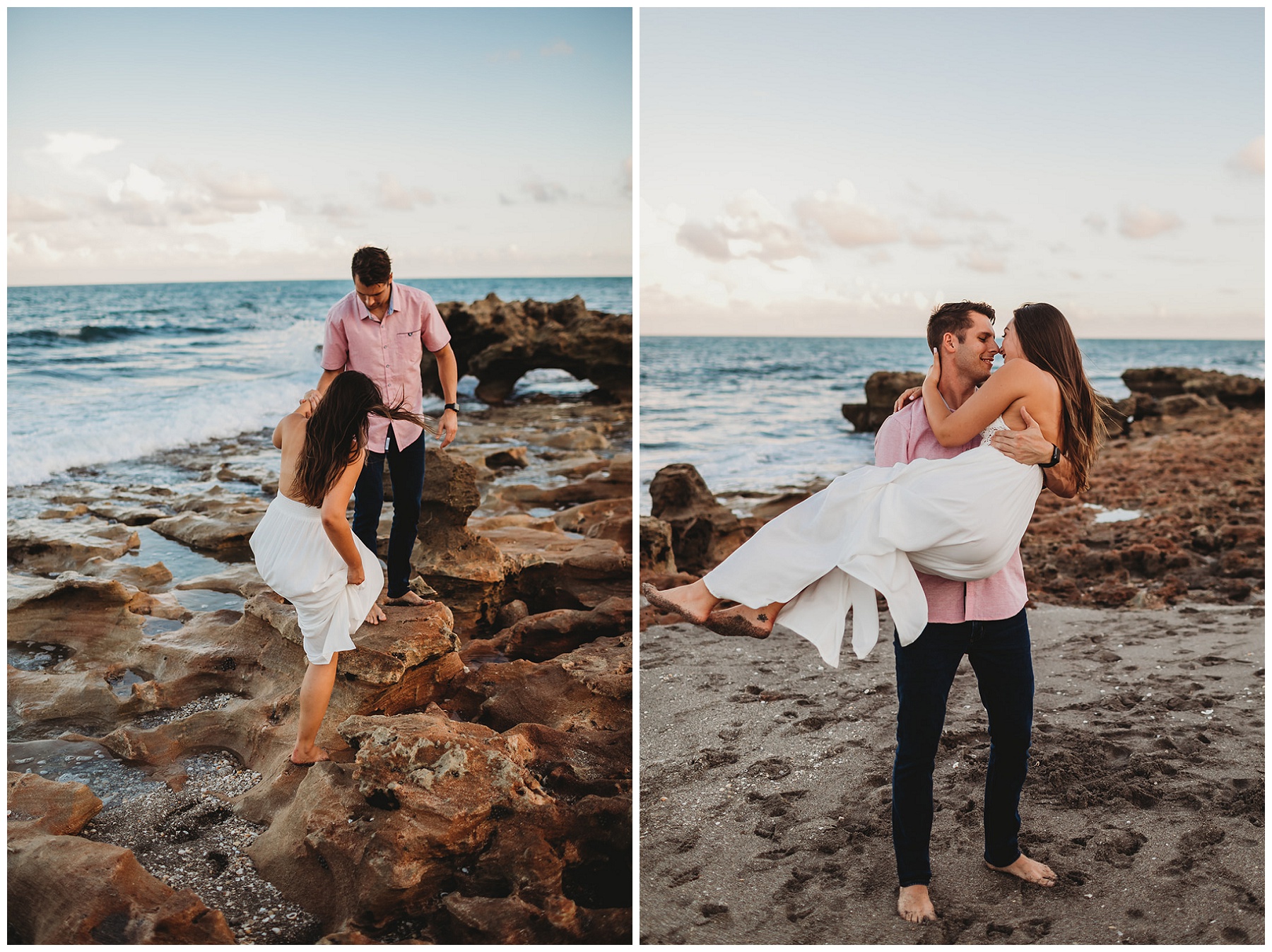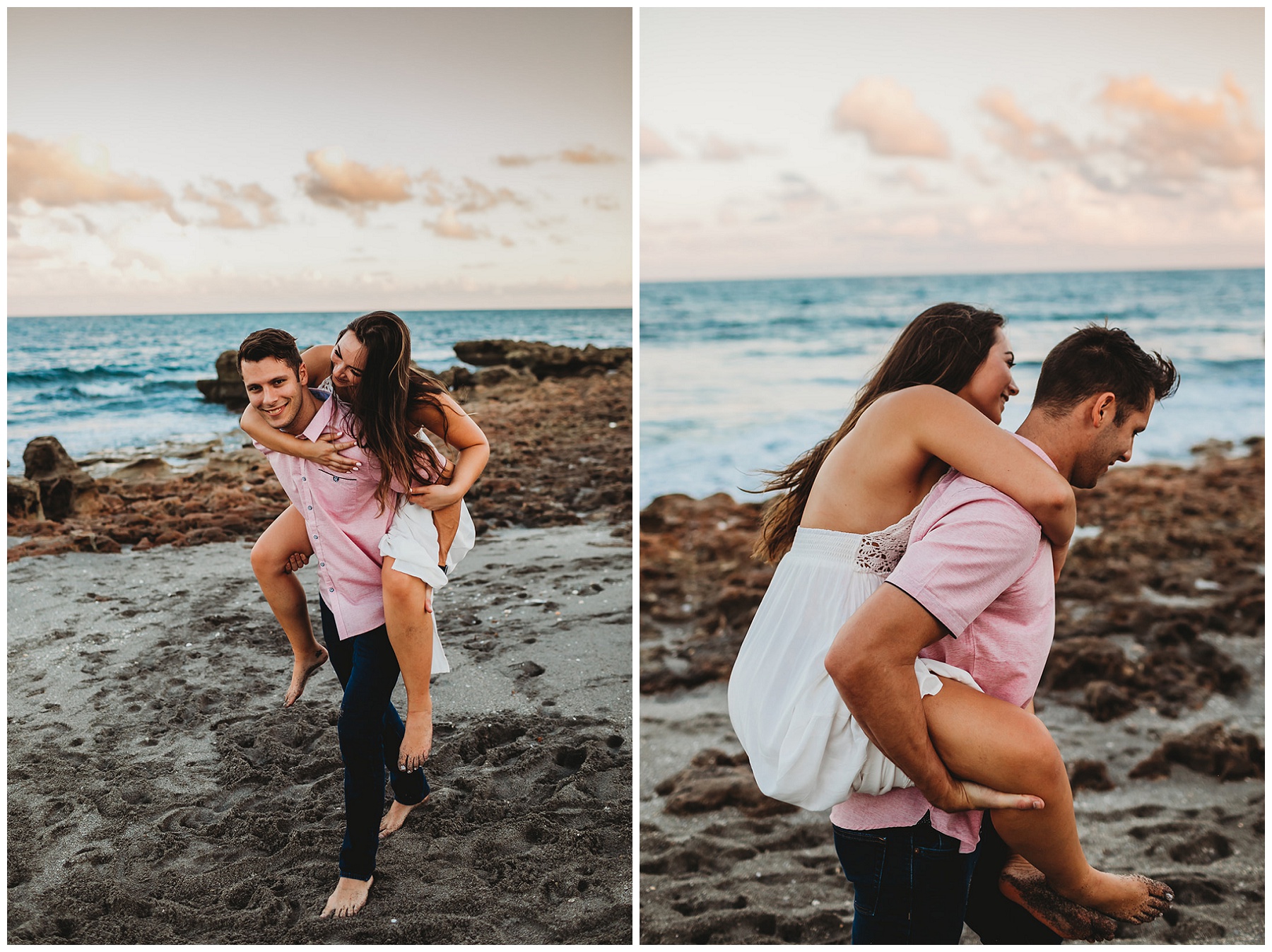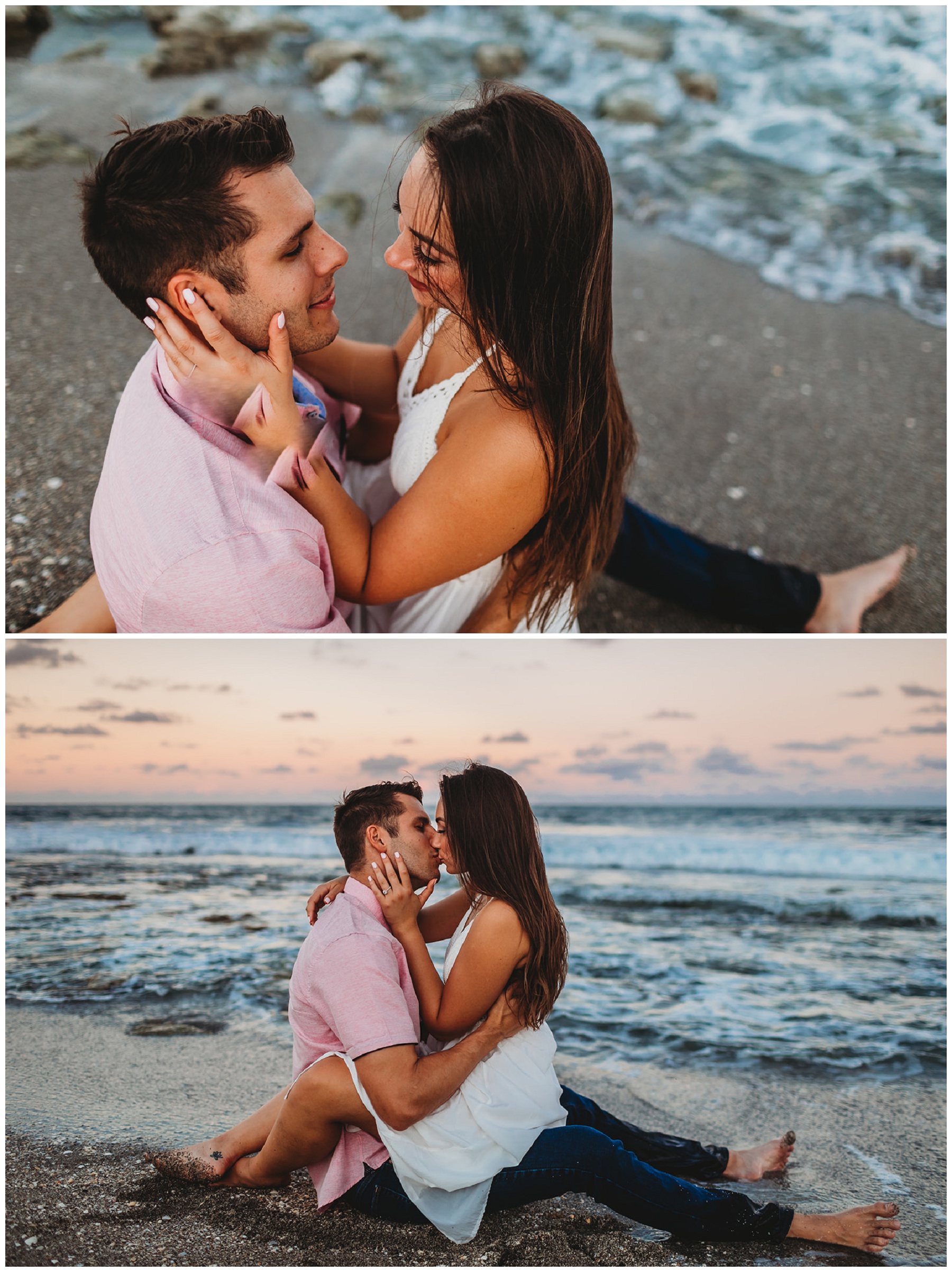 I met Eric and Marissa at Jupiter Beach. These two are the definition of the dreamy couples you see while watching you favorite binge worthy shows like Grey's Anatomy. Eric is a Firefighter and Marissa is a ER Nurse. Hello adorableness overload!  They met at the hospital and it was happily ever after from there.
Getting to listen to endless love stories is what I live for. These two were one of the million reasons why I love to get to know my couples.
We started in the tall wispy grass. It's one of those meadows you can find yourself dozing off and daydreaming in. The way the light was coming through sparkling over the grass and Marissa in that gorgeous white dress next to Eric in his pink button up it was couples goals for sure.
Down by the beach is warmth meets windy cool breezes. There you find yourself mesmerized by the remarkable rock formations along the beach of the Atlantic Ocean.
They explored the shore line together in that beautiful Florida sunset. Eric and Marissa are getting married in St. Augustine on the northeast coast of Florida. This area has the most beautiful Spanish colonial architecture and is said to be one of the oldest cities in the U.S.
We spent the rest of the stunning Florida sunset running around the beach and burying our feet in the sand.
Planning your Florida Beach Engagement? Contact me and let's set a date for your beach engagement adventure!