This Islamorada Florida Keys Engagement has all the dreamy island vibes you could ask for. Graig and Natalie are eloping in Bora Bora. So capturing that postcard perfect beach ambiance was key for their save the dates. And I can definitely say we did just that!
The Florida Keys truly unsurpassed when it comes to dreamy, intimate, and romantic beach settings. Keep scrolling through this Islamorada Florida Keys Engagement to be swept away to this tropical paradise.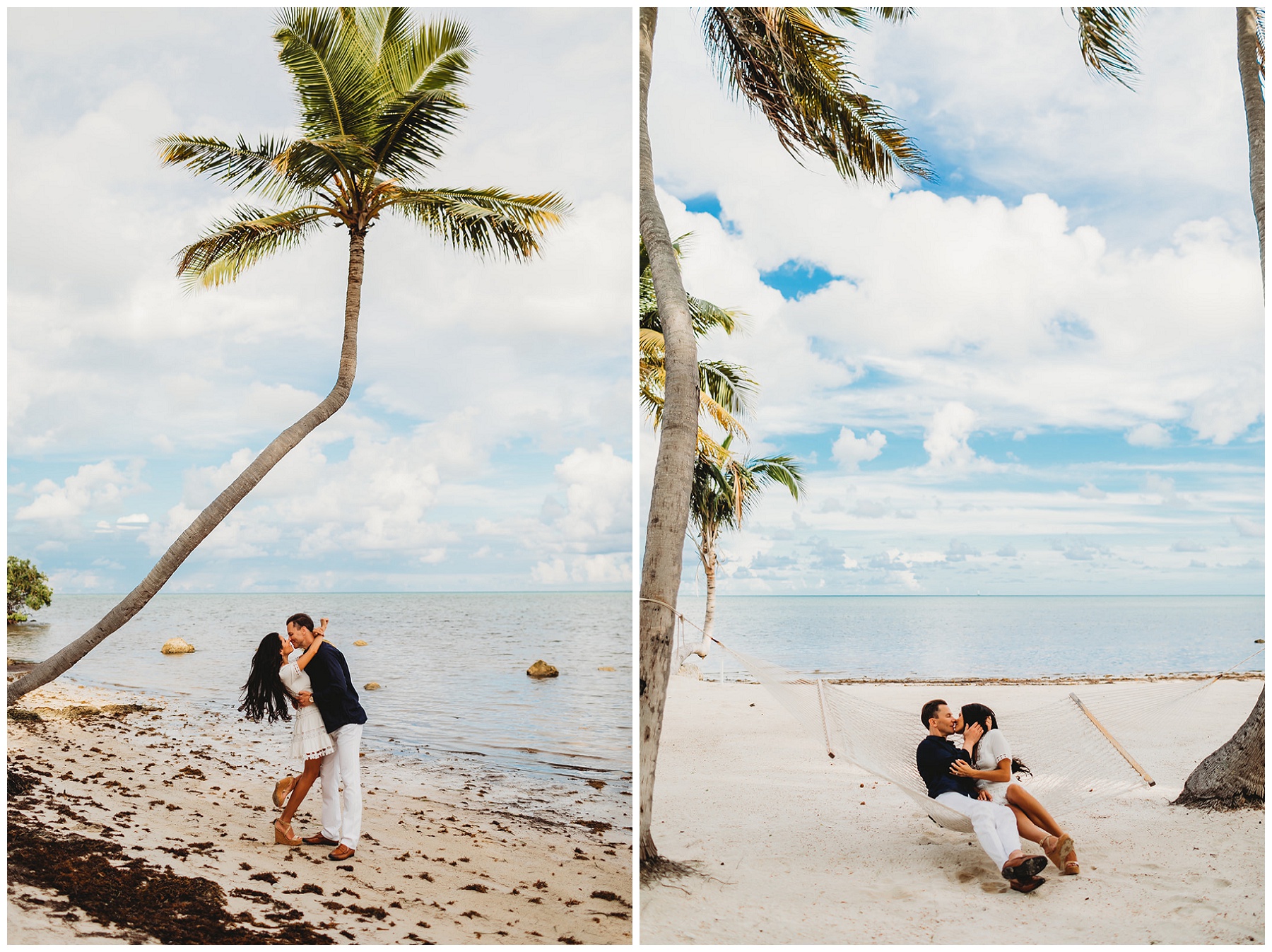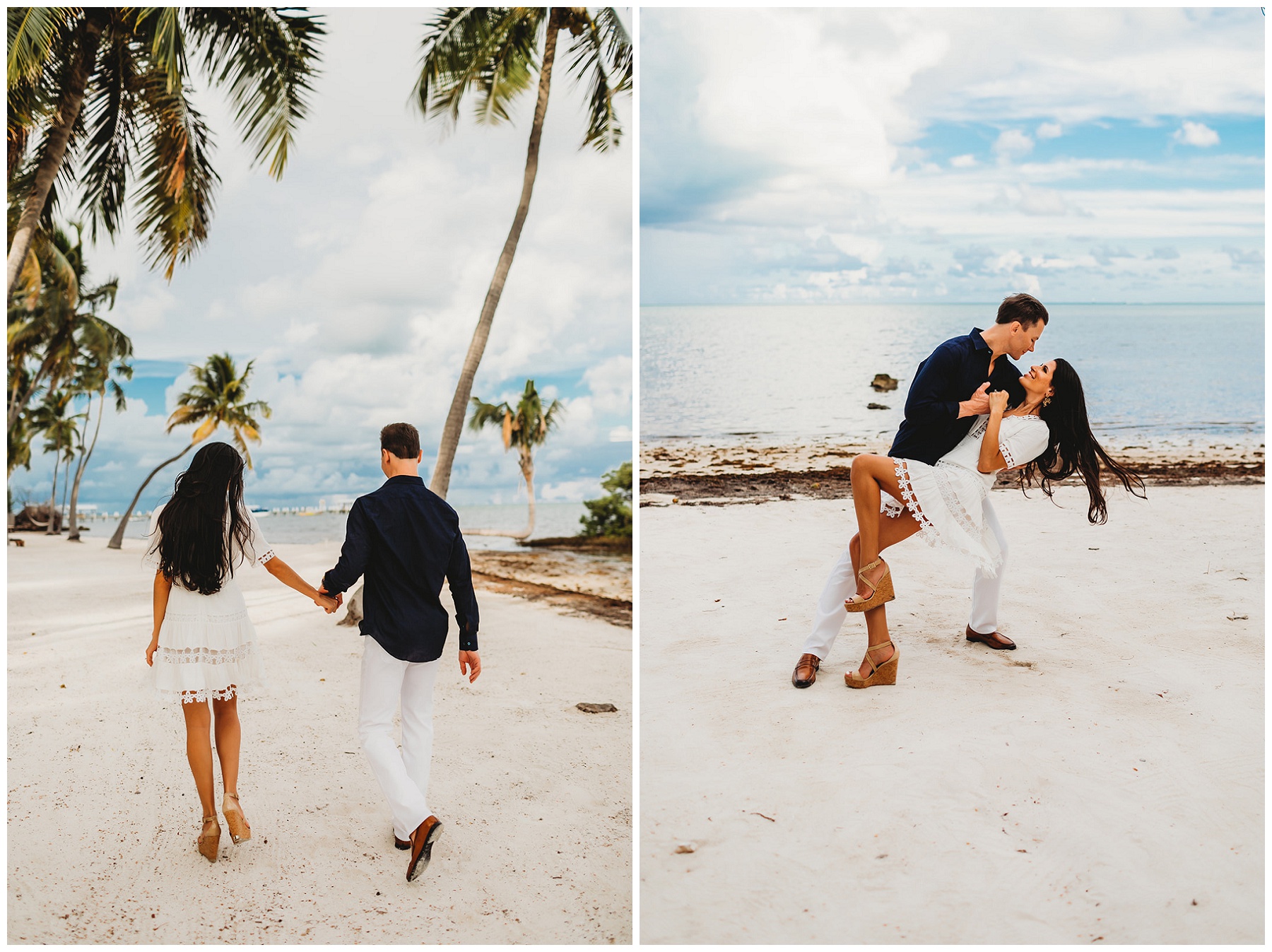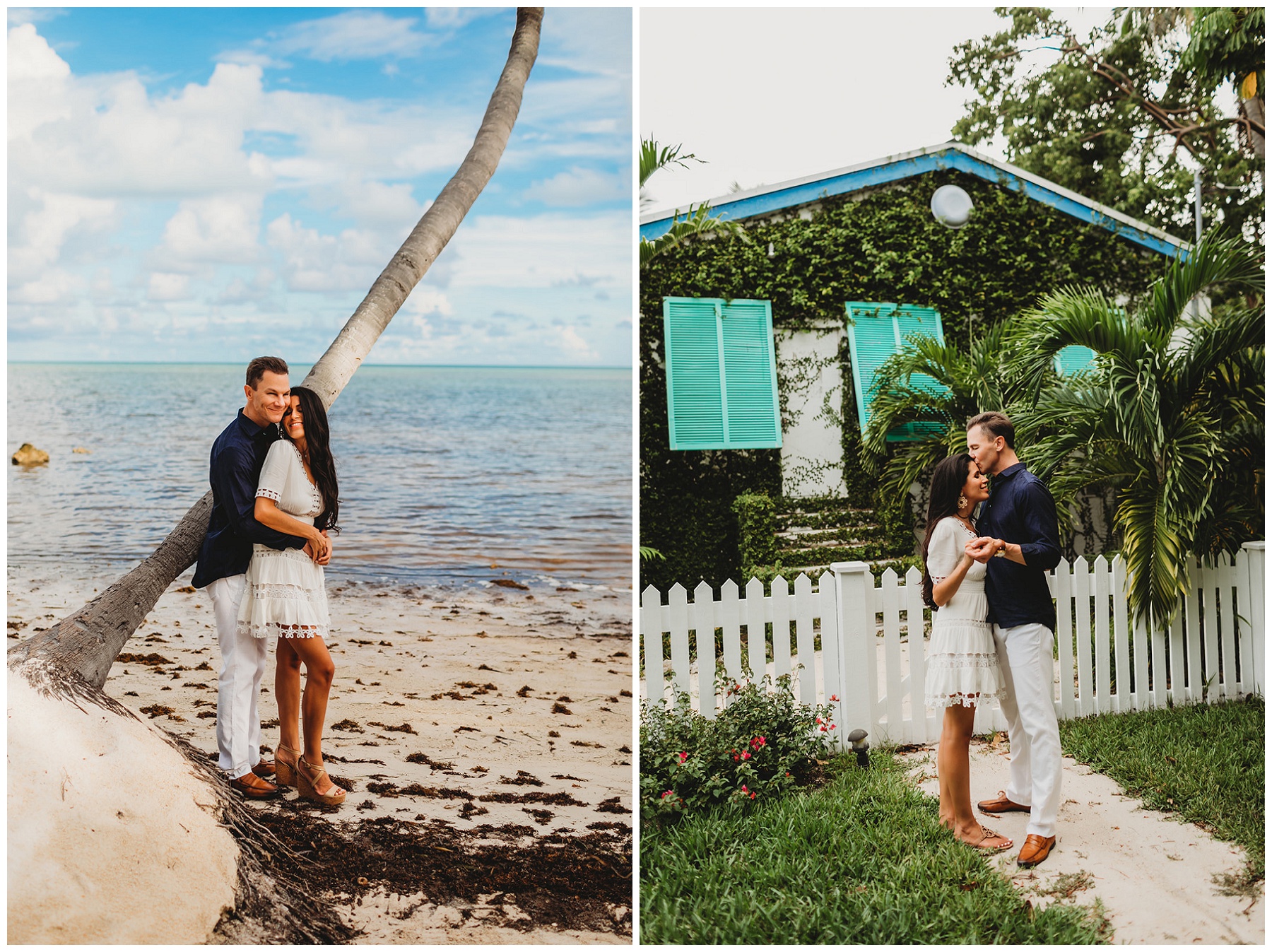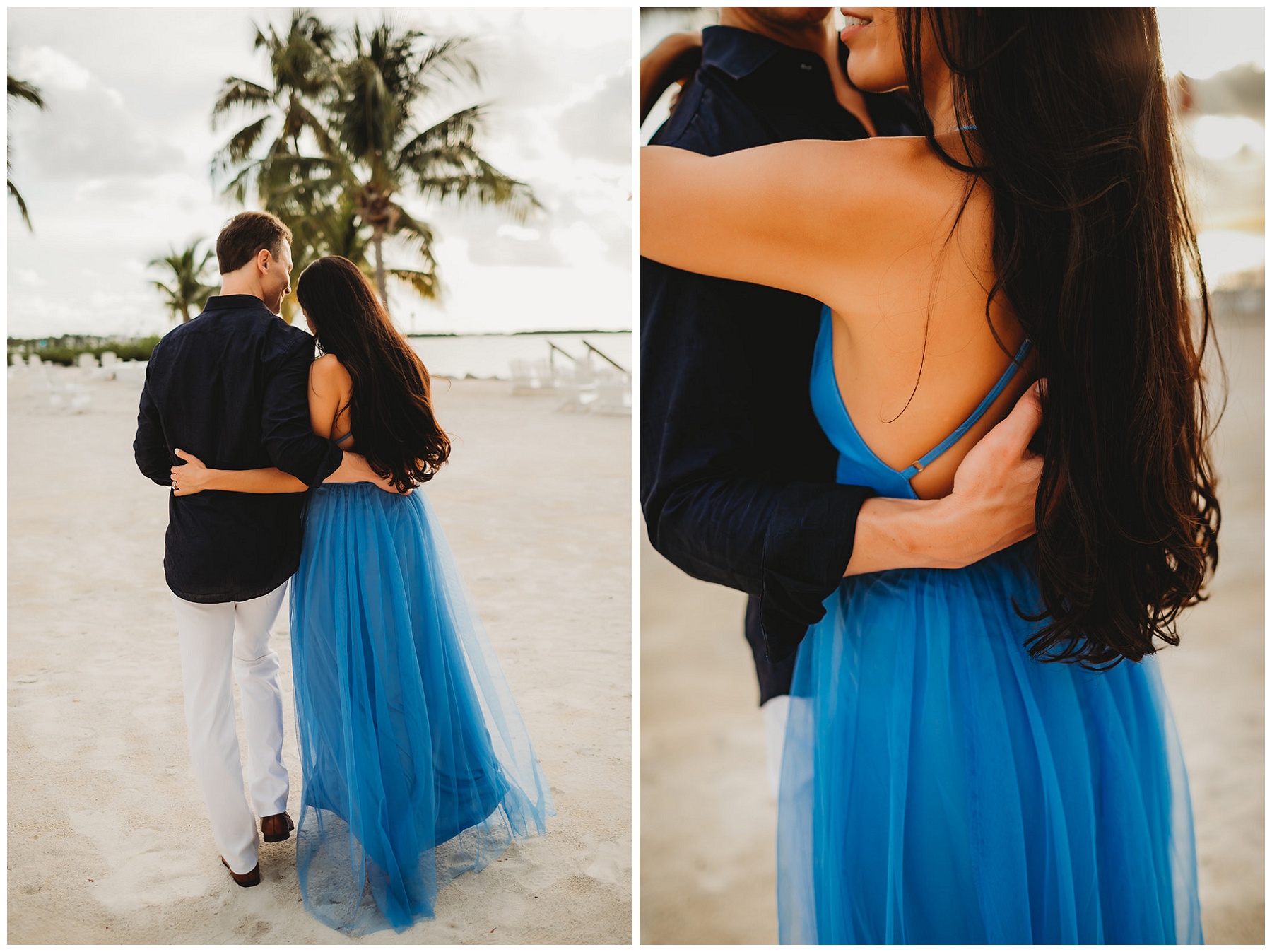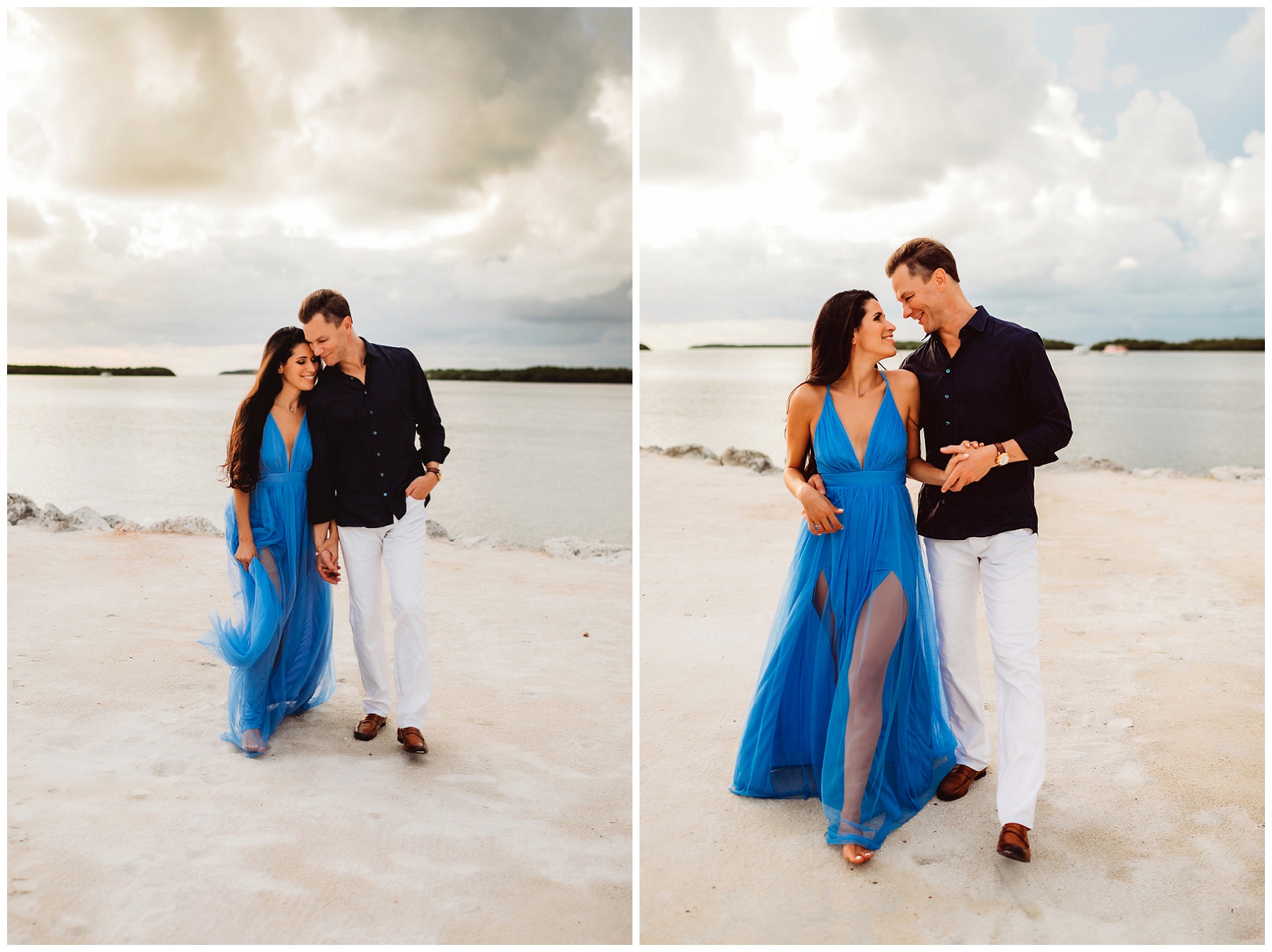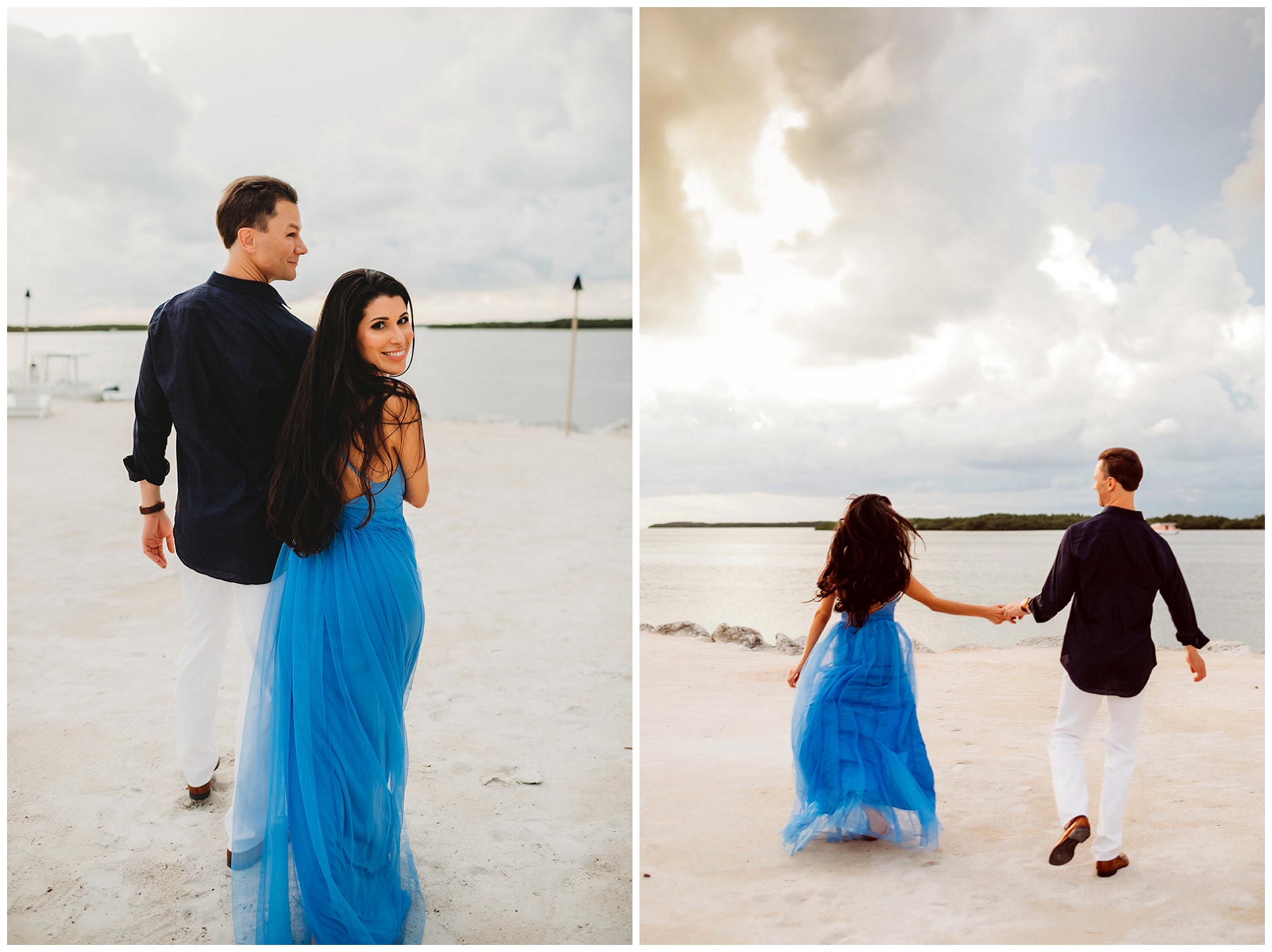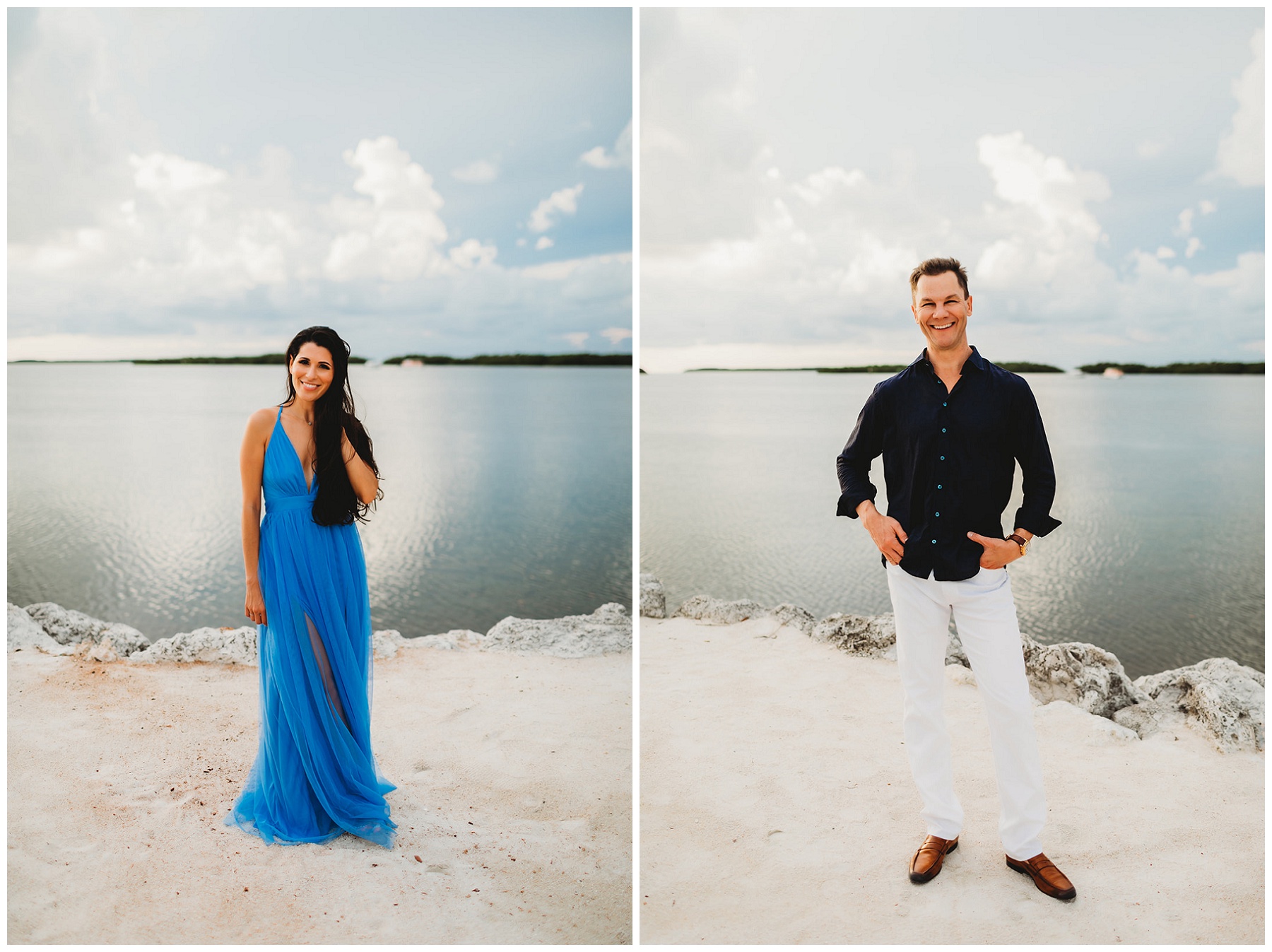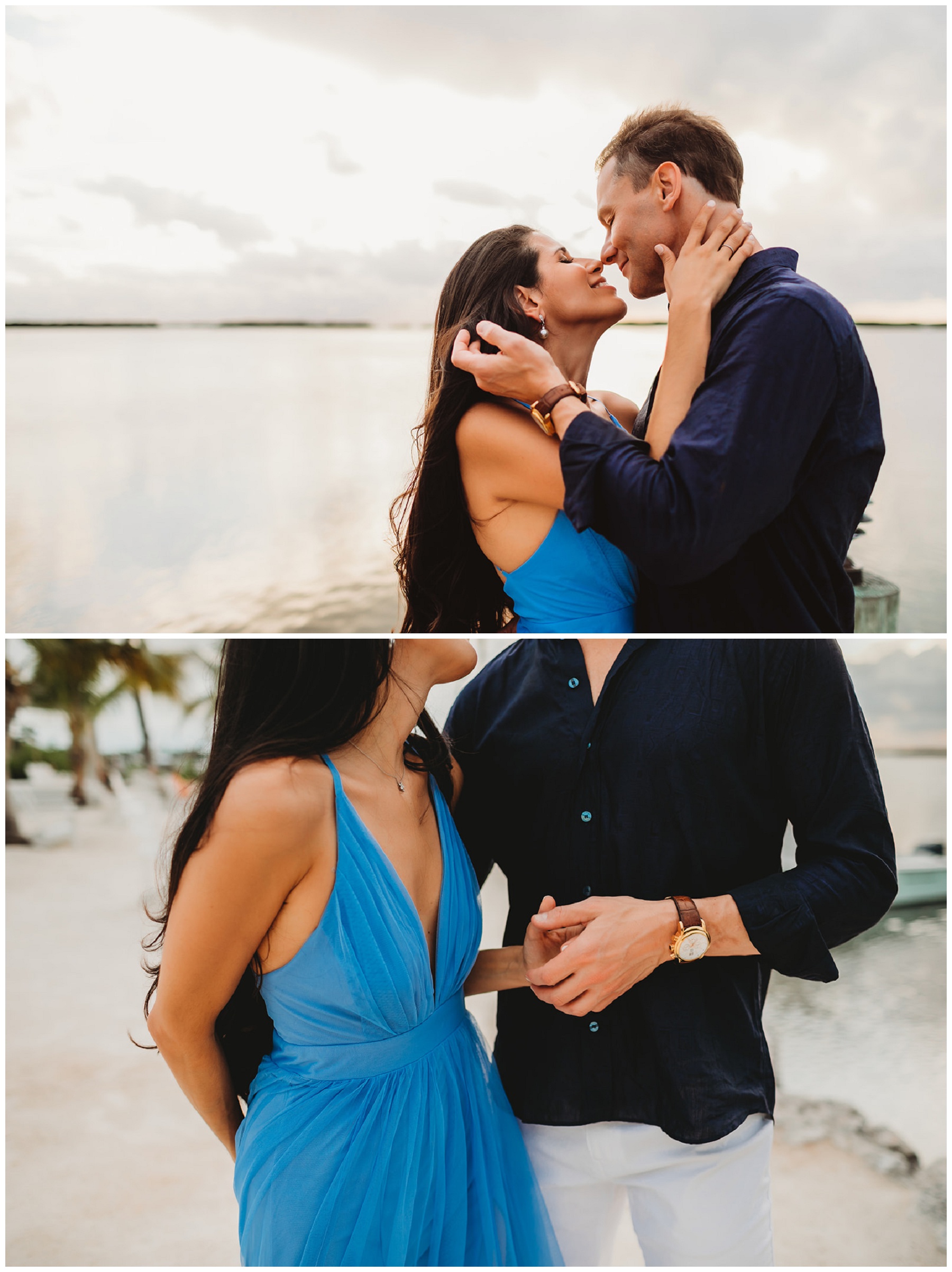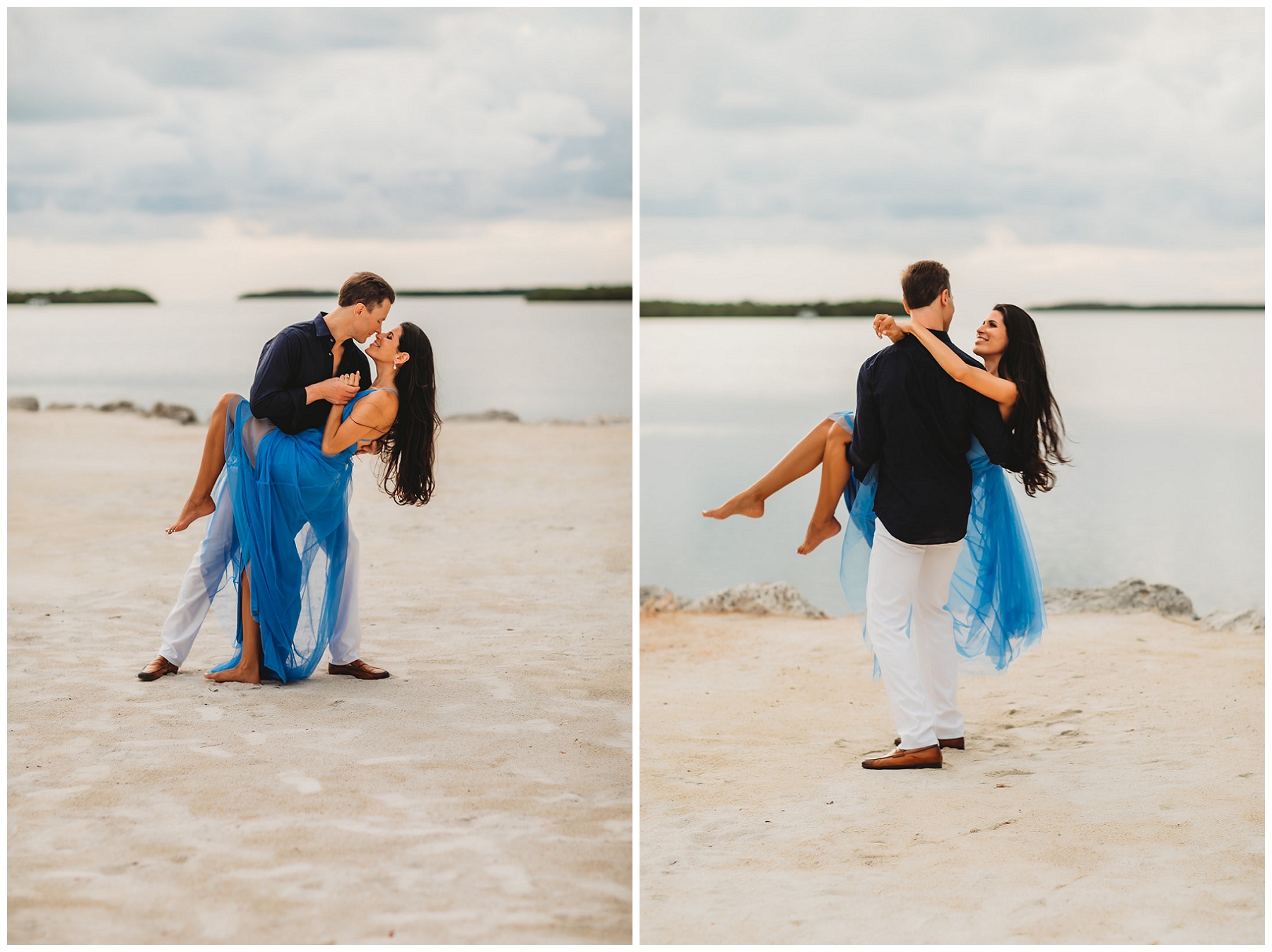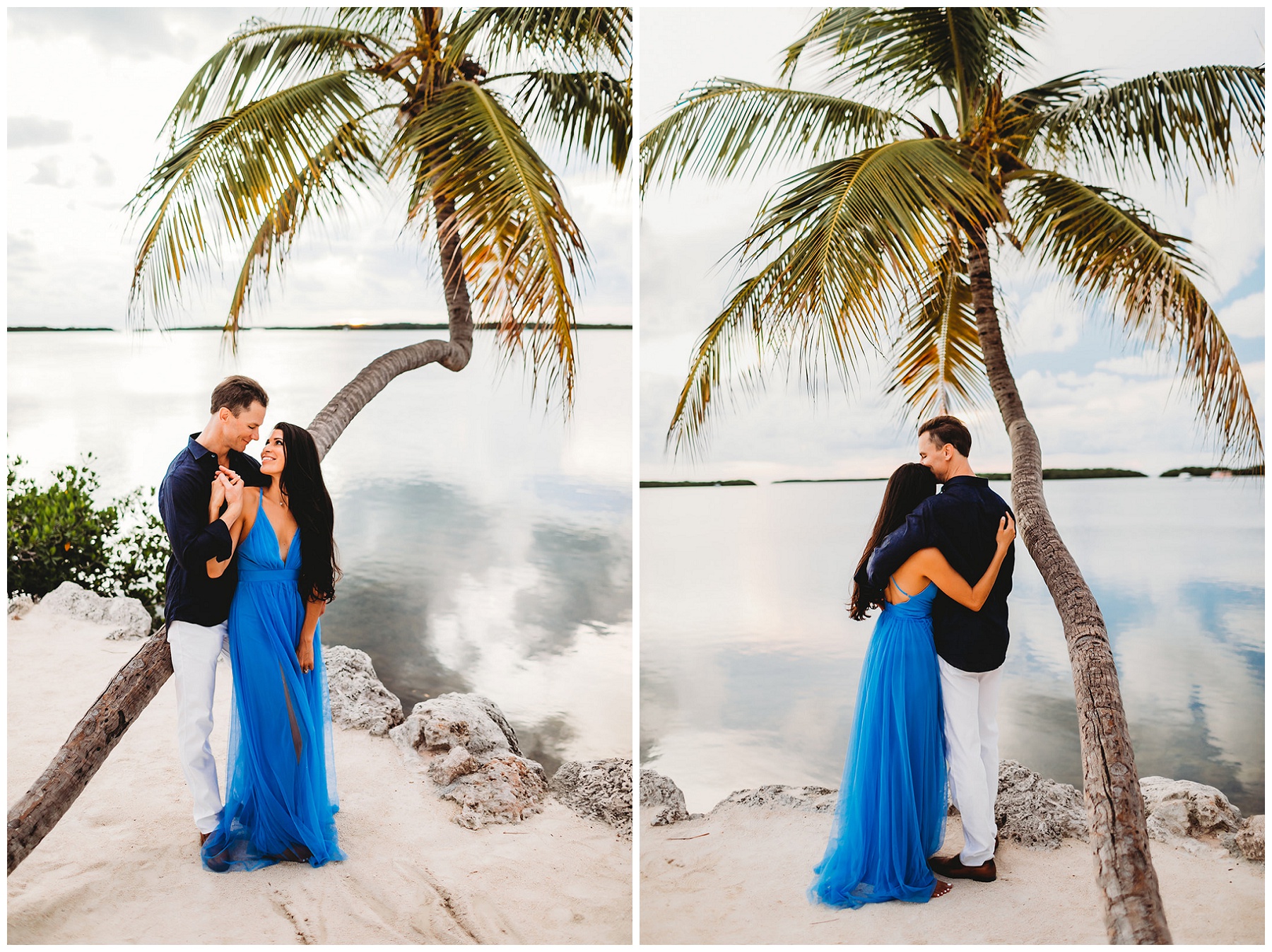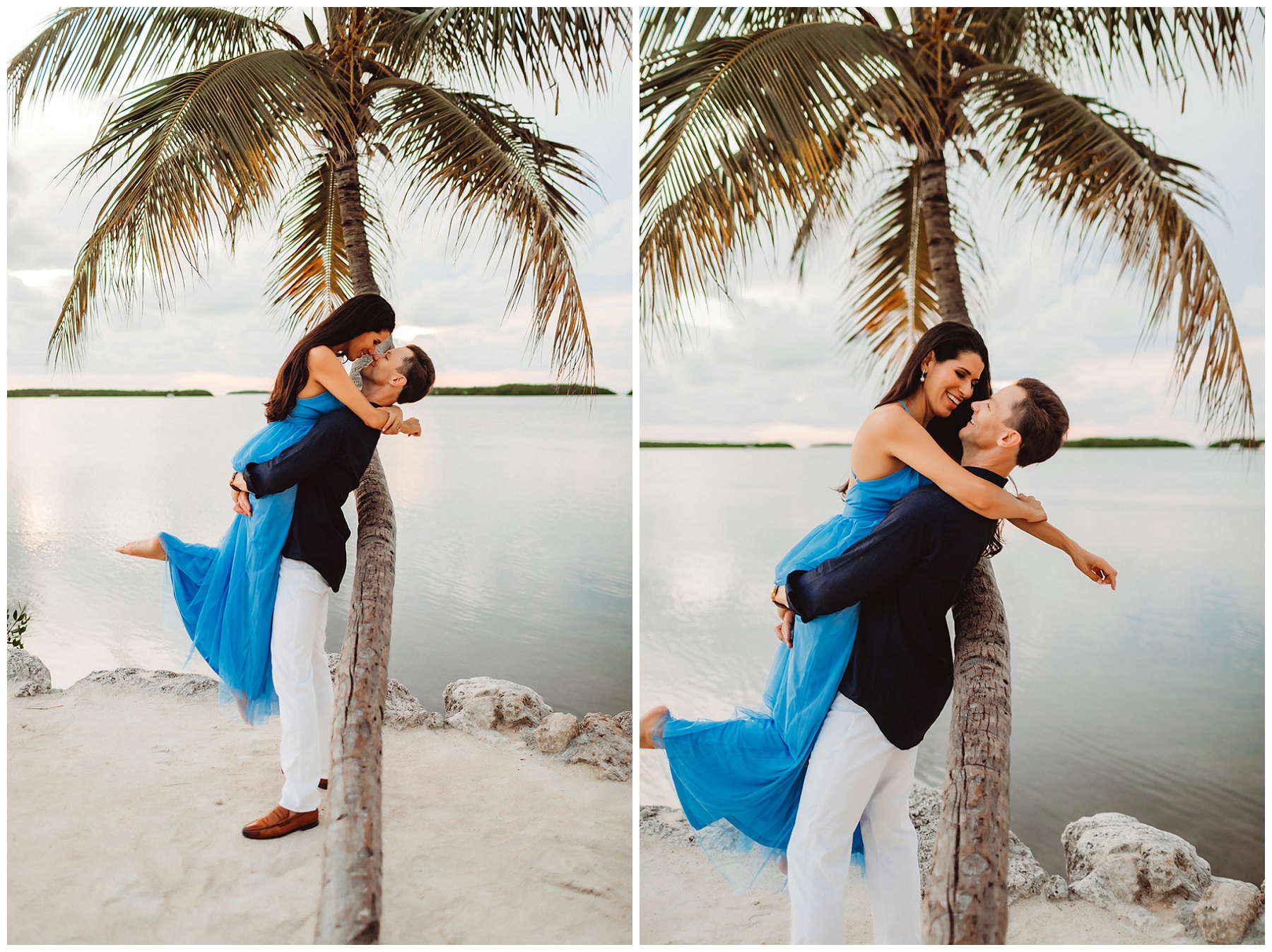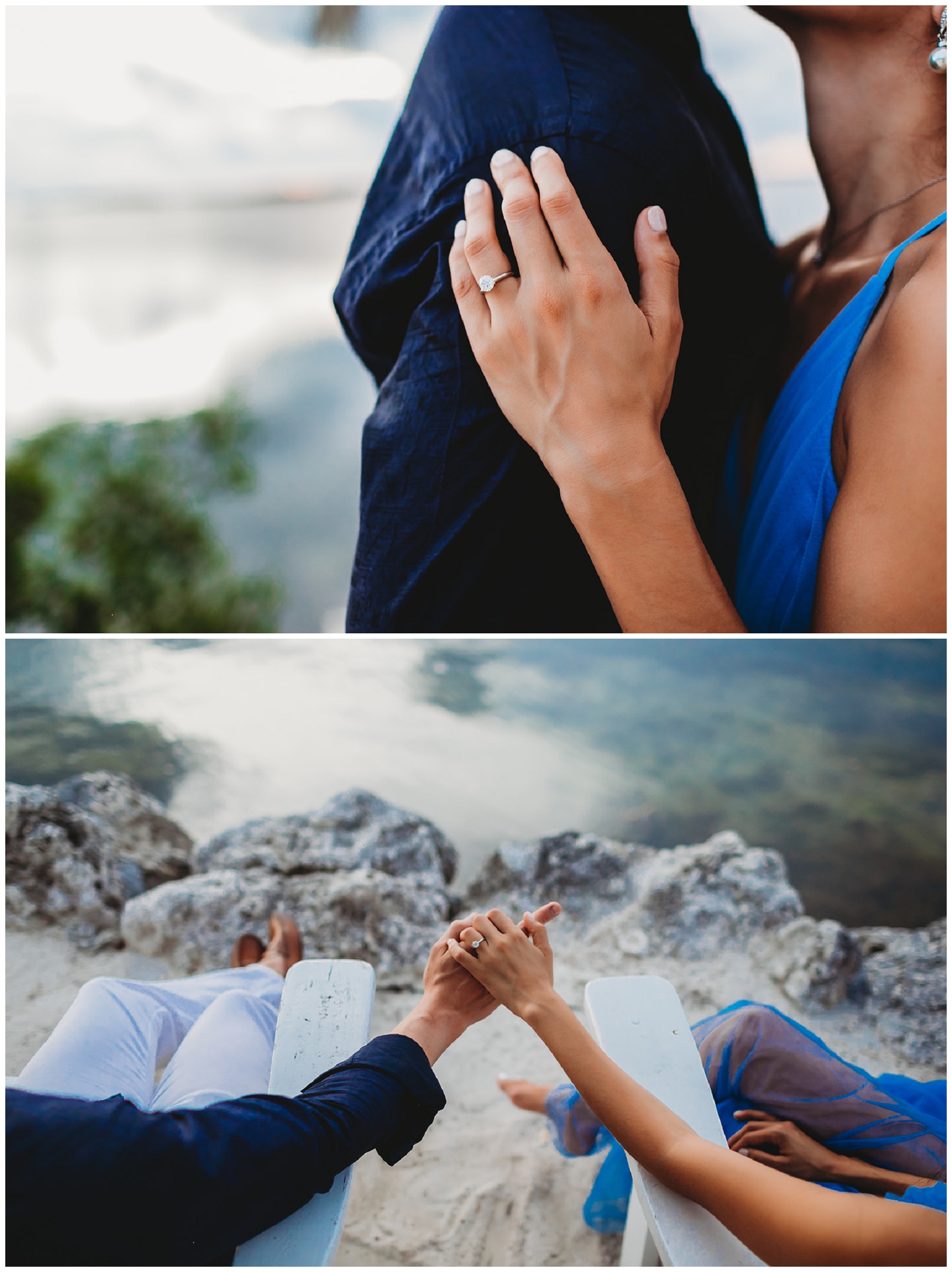 Graig proposed in Central Park in May. "The rain had finally let up and we went for a romantic stroll and he popped the question right in this beautiful clearing at the Hallett Nature Sanctuary. It was absolutely perfect!" Natalie gushed over email. They drove from Northern Florida and we met up at Islamorada Beer Company to grab a drink before hopping around Islamorada. After we walked over to The Moorings Village which is super awesome! Fun fact, Bloodline a Netflix show was filmed there! If you haven't seen it you should definitely check it out; it's really good!
You could find yourself wanting to stay at The Moorings Village forever. With endless hammocks and palm trees along the ocean; a dream come true.
After a magical stroll along Islamorada we headed over to the Gulf Side of Florida to try and catch one of the many epic sunsets. Sometimes the weather will corporate and other times it will do the complete opposite. Florida decided to give us those deep blue evening skies and never-ending white clouds. Natalie looked absolutely stunning in an amazing blue dress that matched beautifully with the sky and water. Even a tropical adventure with infinite views couldn't get them to take their eyes off each other. It truly was a dreamy engagement.
Planning your own Florida Keys Engagement or Wedding? Get in touch to reserve your date!