Where do I even begin!? Currently OBSESSING over this Jupiter Beach Engagement session!
Ashely + Dylan are the sweetest pair and I'm so glad they were up for the adventure of waking up crazy early to chase the gorgeous light that the sunrise brings. Sunrise really is the most magical time of day!
This Jupiter Beach engagement session was especially exciting because it was one of the first times I would be flying my new camera. When I captured the aerial image of these lovebirds on the shore, I literally screamed! They for sure thought I was crazy.  It was one of those moments where I knew I captured something special. I just couldn't help but yell. 🙂 However, once I showed them the back of my camera they were excited too. Jacob was such a great sport about laying in the wet sand and getting soaked all for the sake of love…. and the shot. I LOVE when couples trust me completely.
We had the best time running down the beach, splashing and laughing. Ashely has the ultimate smile and she radiates happiness! Naturally, I couldn't help but take a million photos.
Ashely was inspired by another Jupiter enagagment session from last year. You can check that one out ——> 
here
. I love how every session at the beach is unique and brings it's own beauty each time. Just like every couple and relationship is unique, your engagement session should be as well.
Contact me
 to make that happen for you!
Ashley rocked 2 gorgeous dresses for her beach engagement session and I highly recommend them. The floral one was purchased from a little boutique in a small town but you can find a similar gorgeous white maxi dress
here.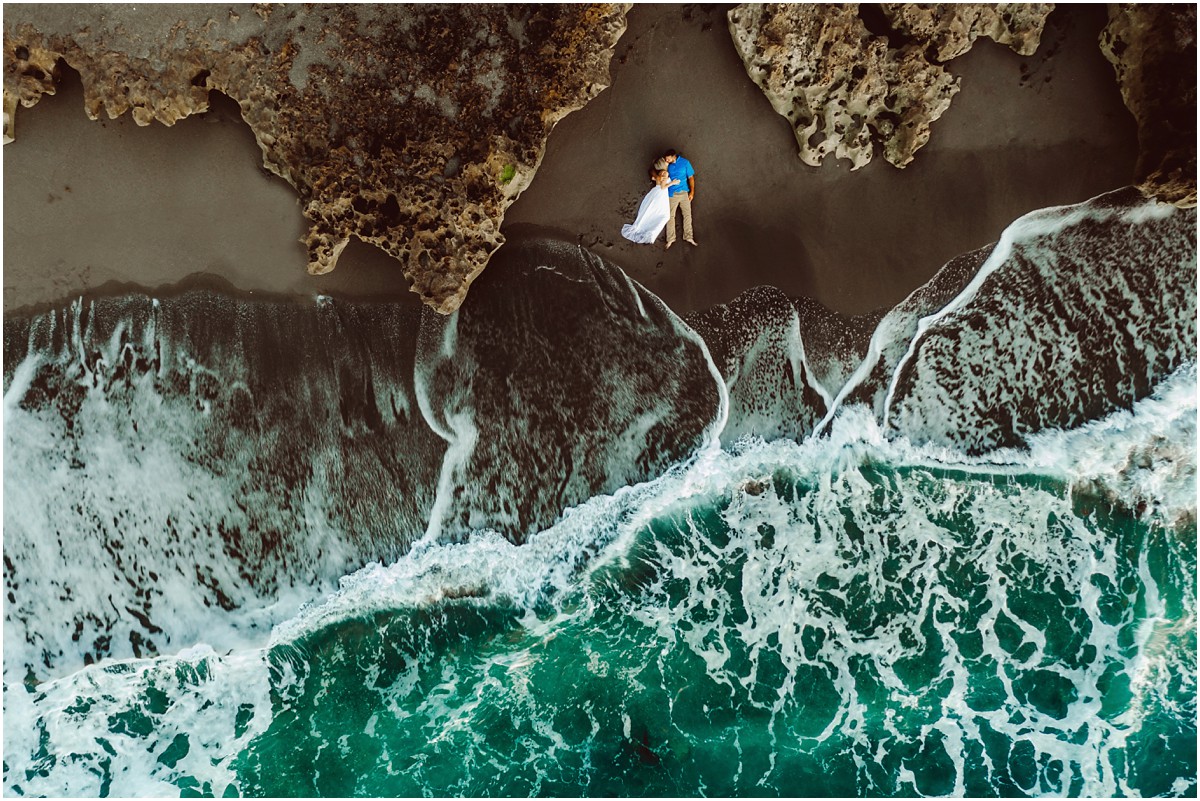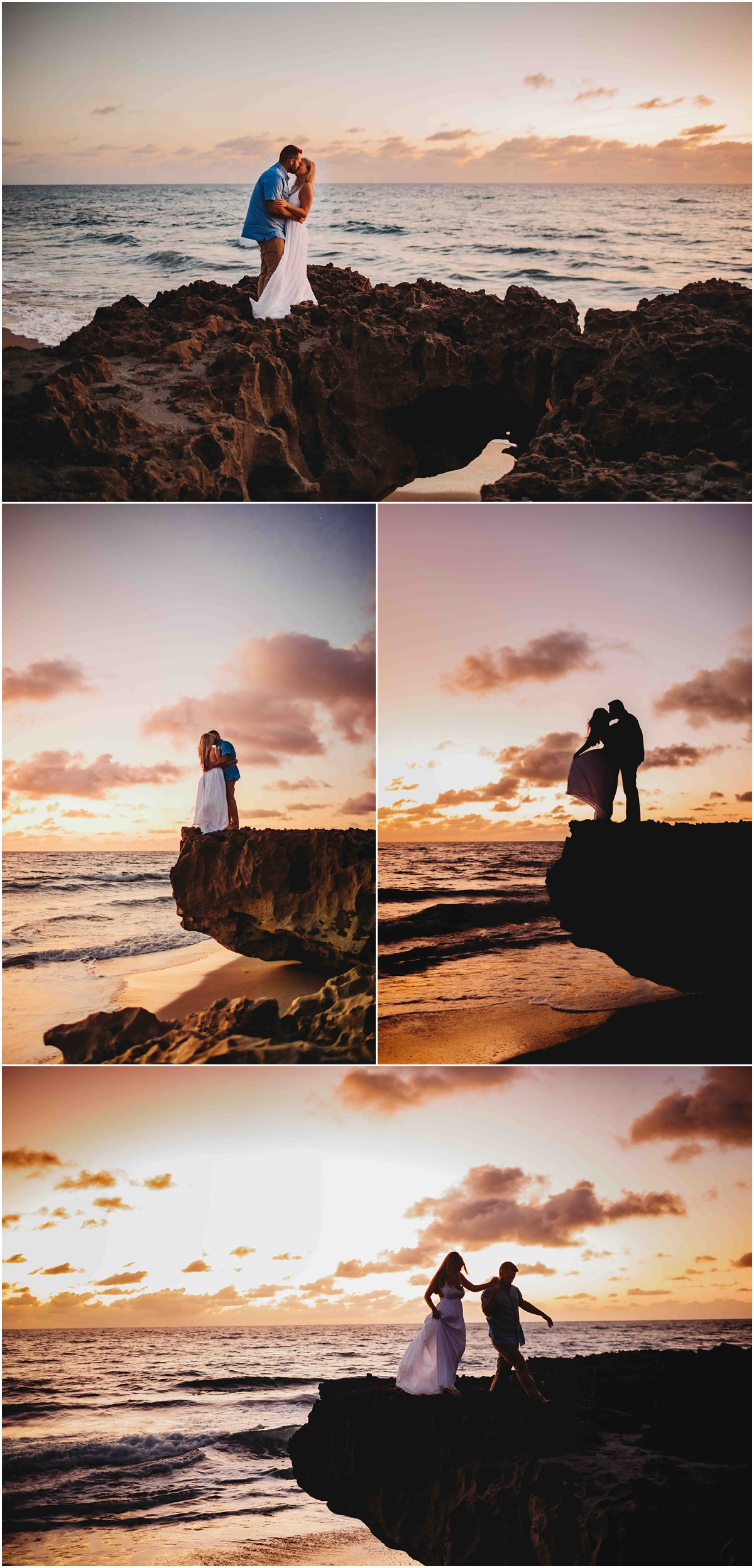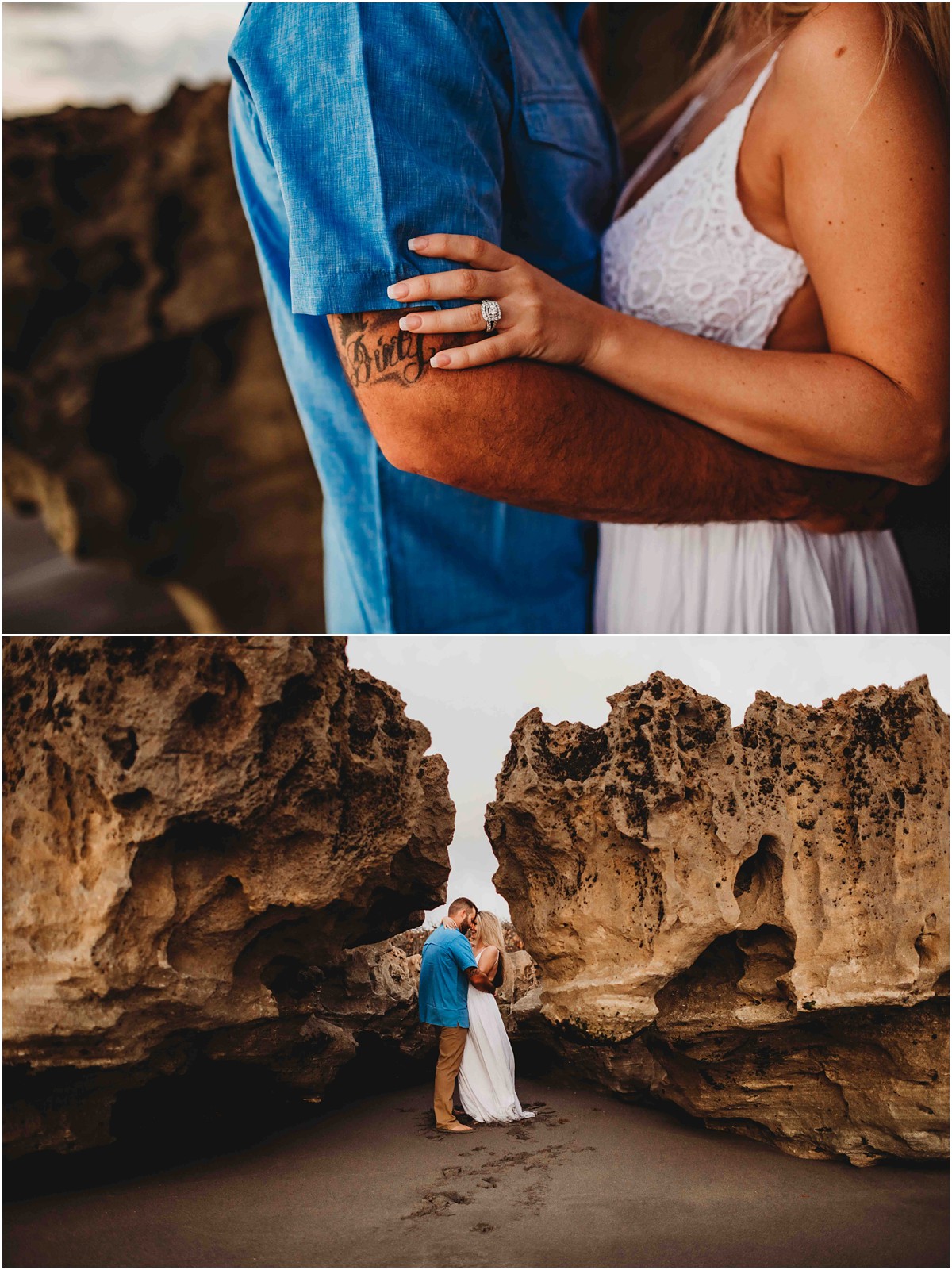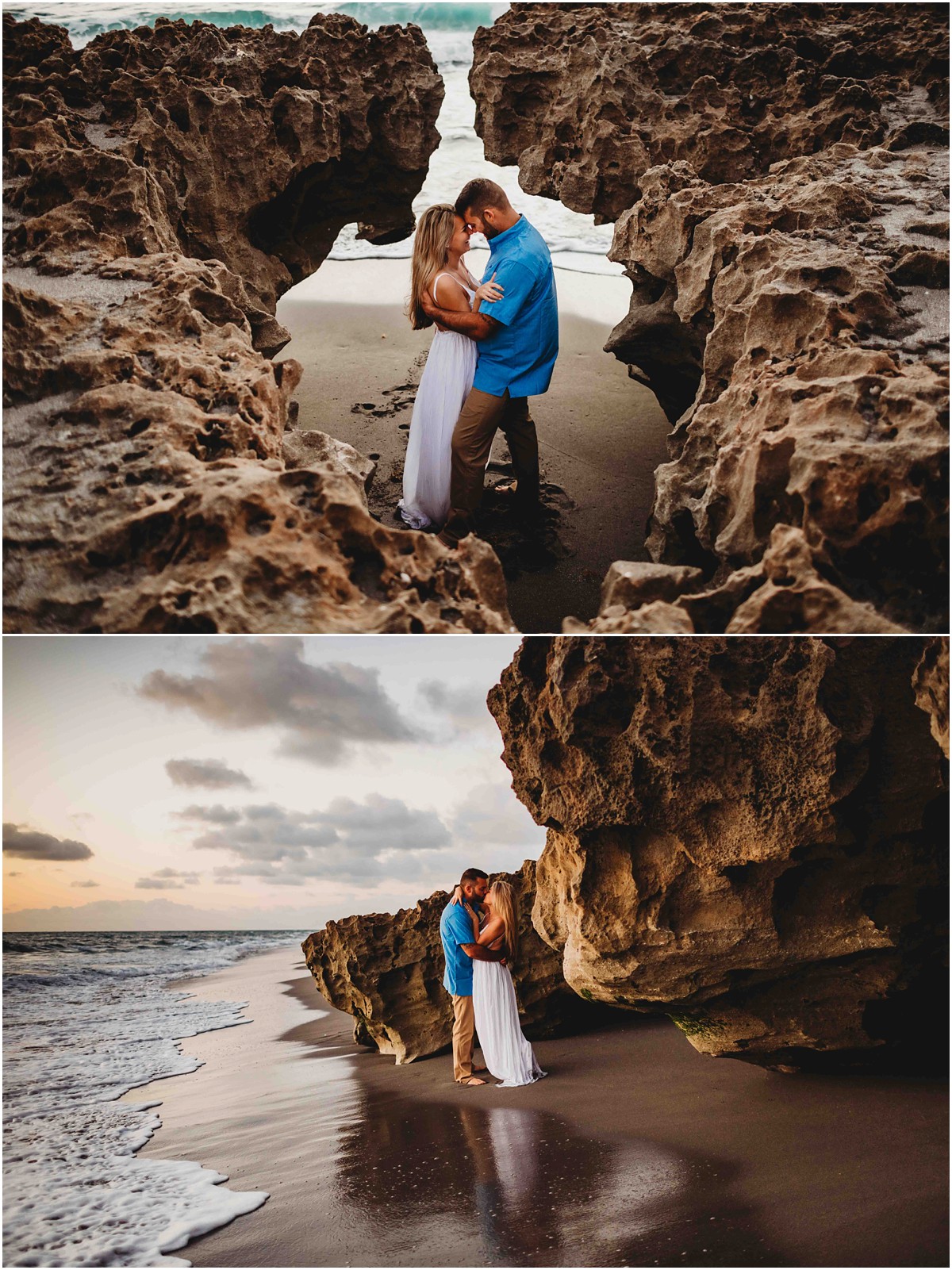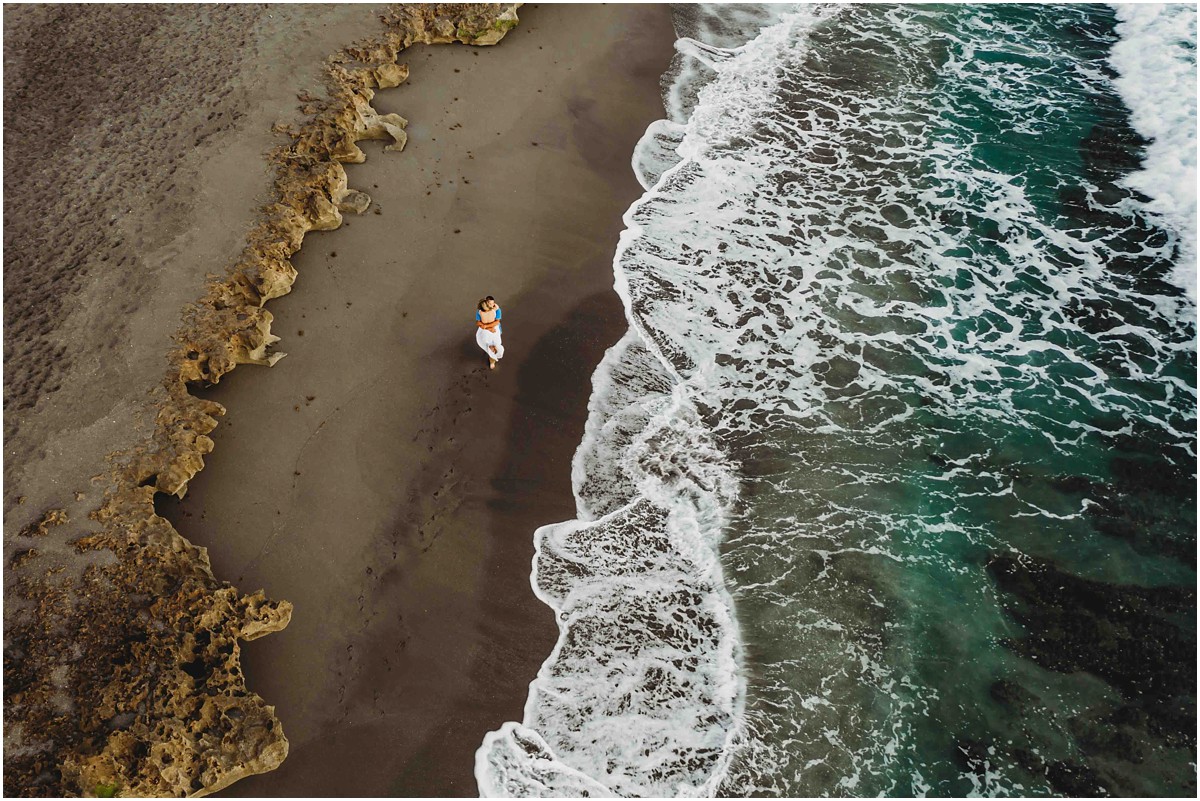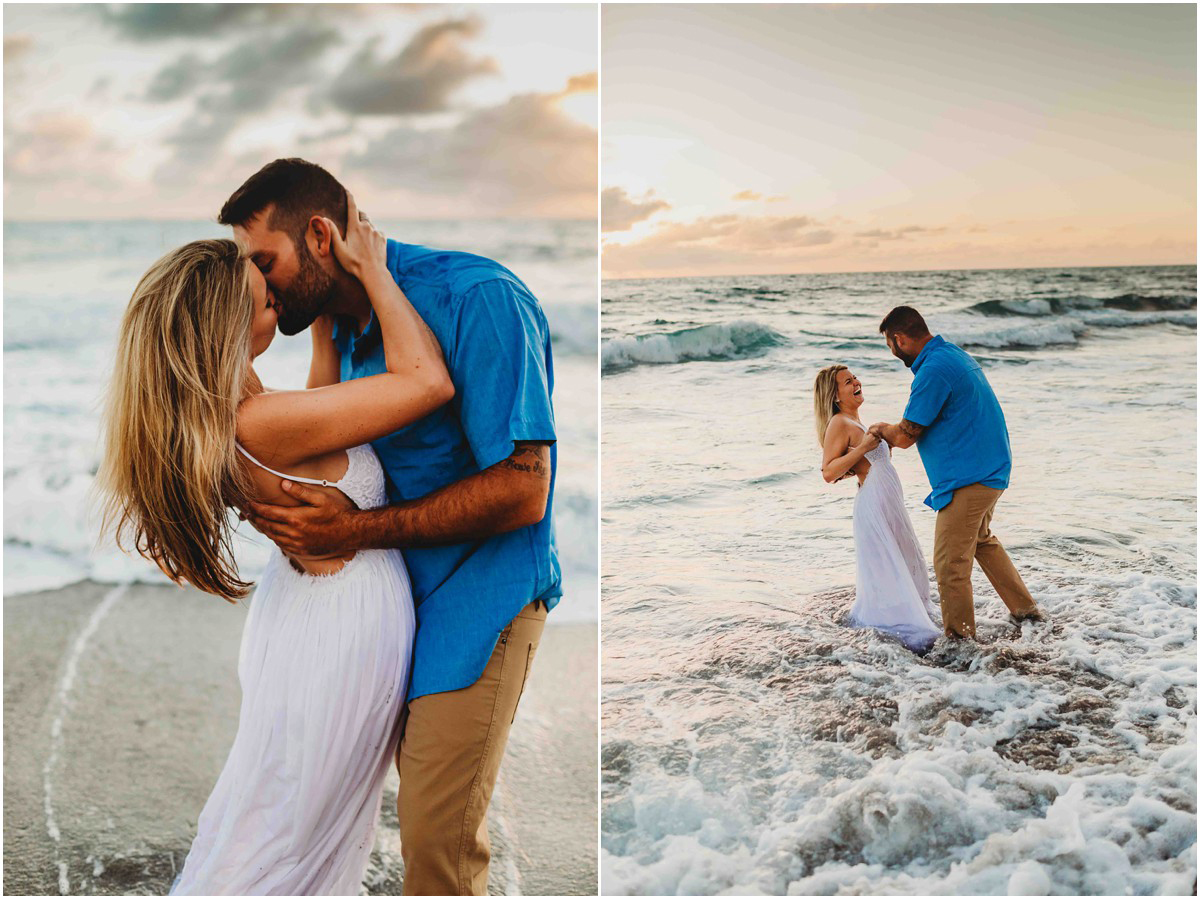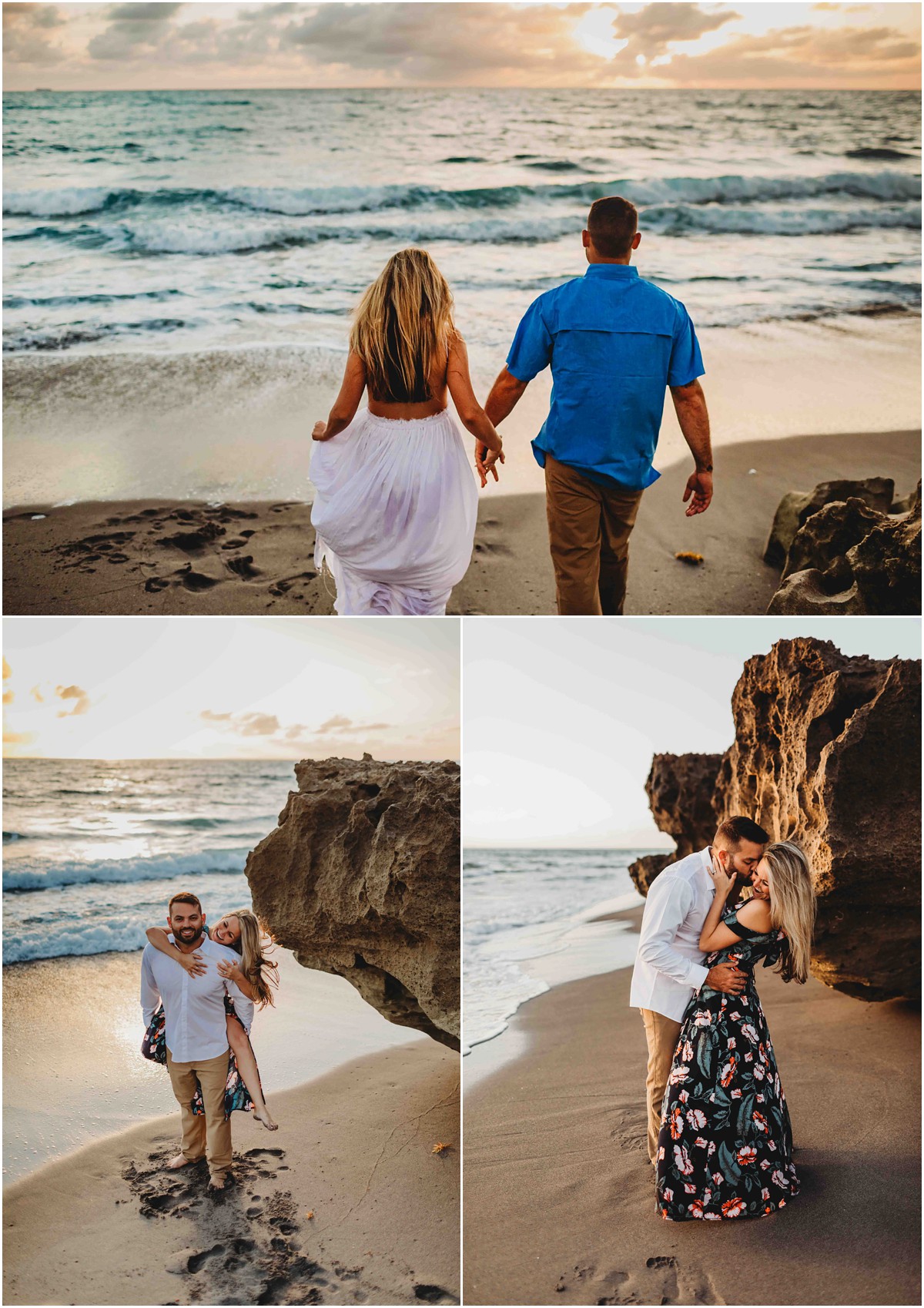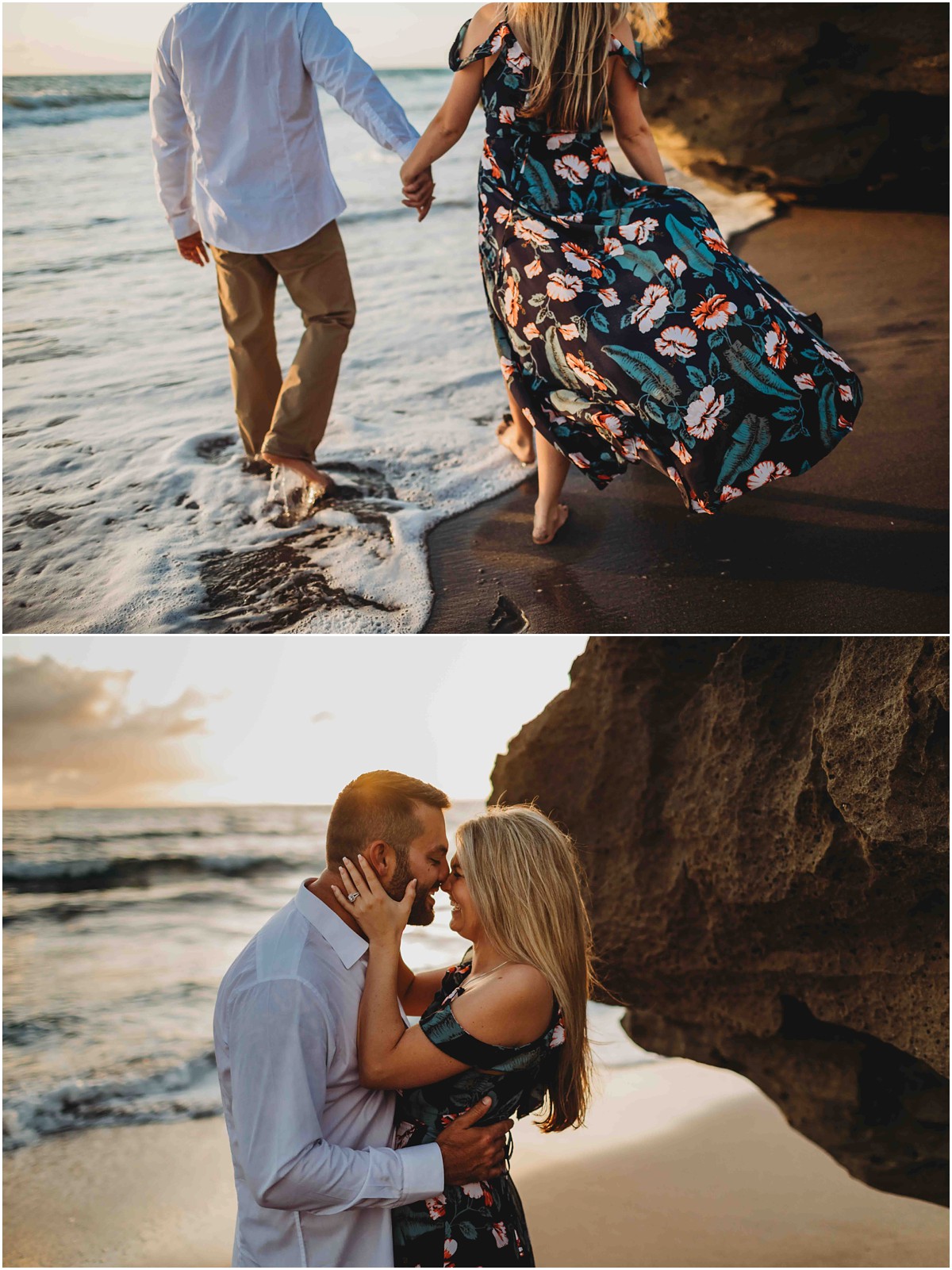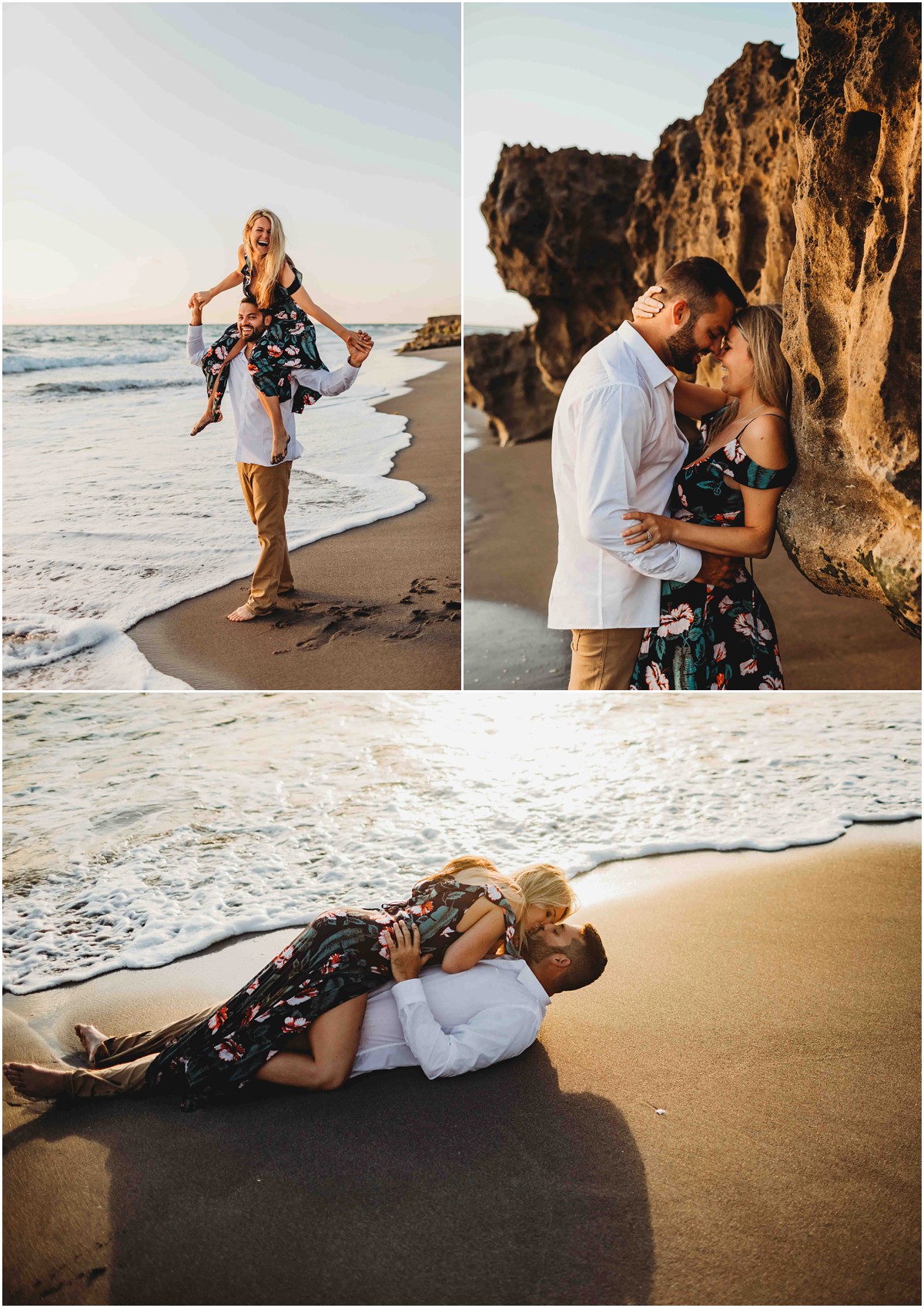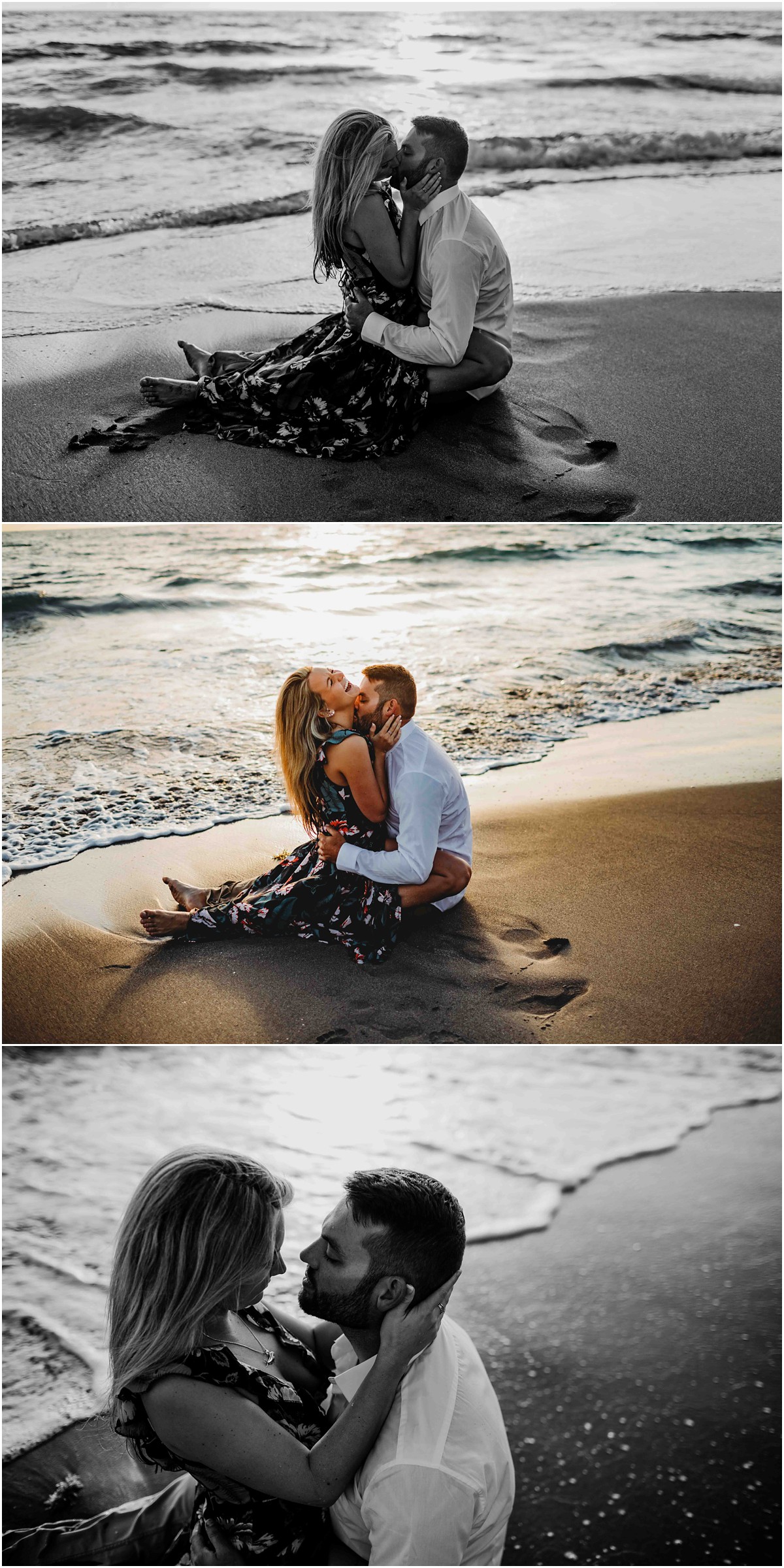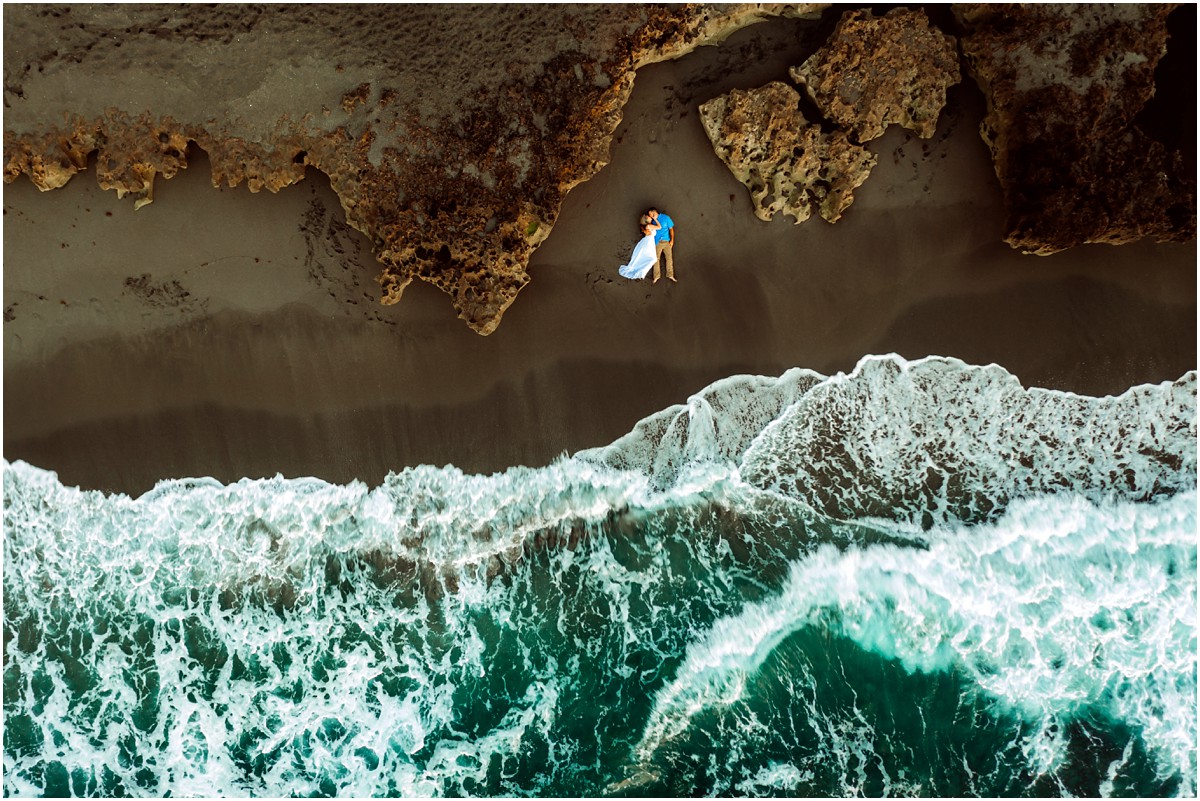 Planning your Florida Beach Engagement? Contact me and let's set a date for your beach engagement adventure!