I am still pinching myself that I was apart of this incredible Thailand Destination Wedding celebration. It was two days full of breath-taking temples, luxurious spas, street food, whimsical garden lunches, boat rides, and even a surprise tuk-tuk parade. A night under the fireworks in Thailand started their new journey as husband and wife in the new year.
Keep scrolling to see all the adventure, history, and magic of this Thailand Destination Wedding and how they celebrated ringing in the new year in Bangkok, Thailand.
The father of the groom made a joke that they asked Siri where they should get married. They knew it had to be super far away, great food, nice people, and guaranteed good weather in December. They are such a fun couple. Kali was in Medical School at the time and just finished. Grant is a Navy Pilot. A lot of their relationship was spent apart. Despite all the hard work and time invested in their careers they both always made sure to make time to travel together. Their love for travel (and their Boston terrier, Brisket) was something they wanted to incorporate into their big day when they began the planning process.
Family and friends flew from all over the world to come together for this epic Destination Wedding in Thailand.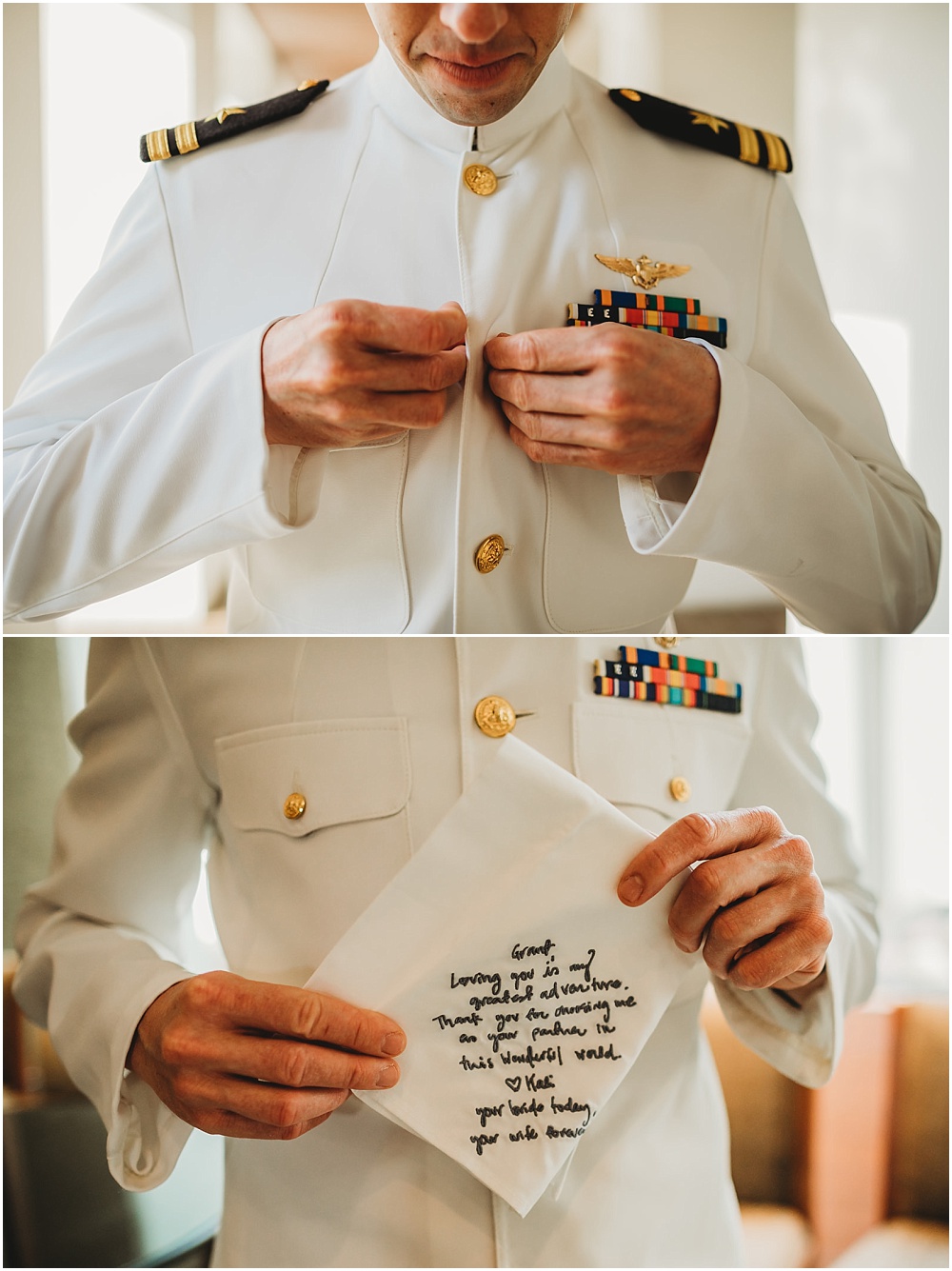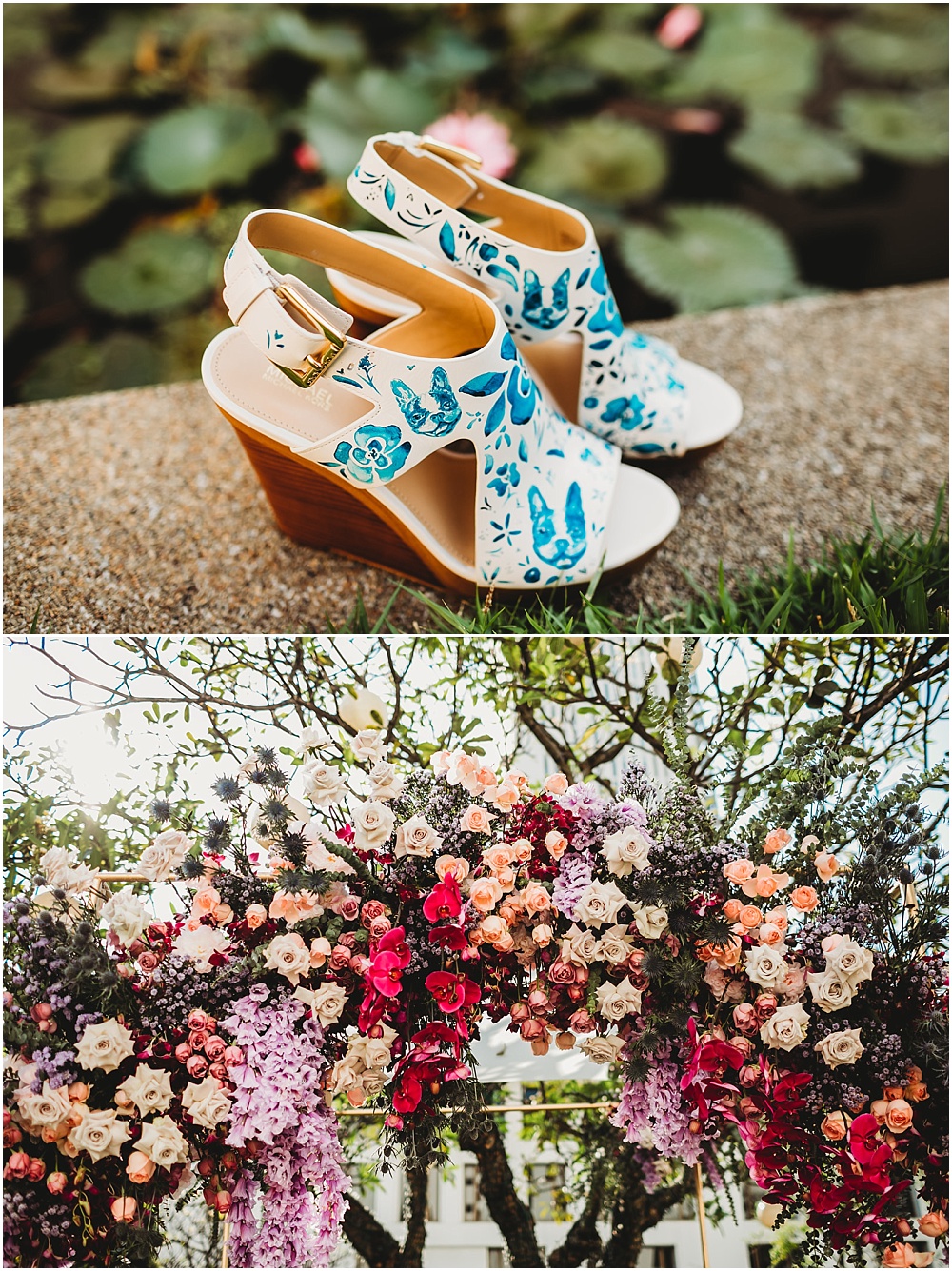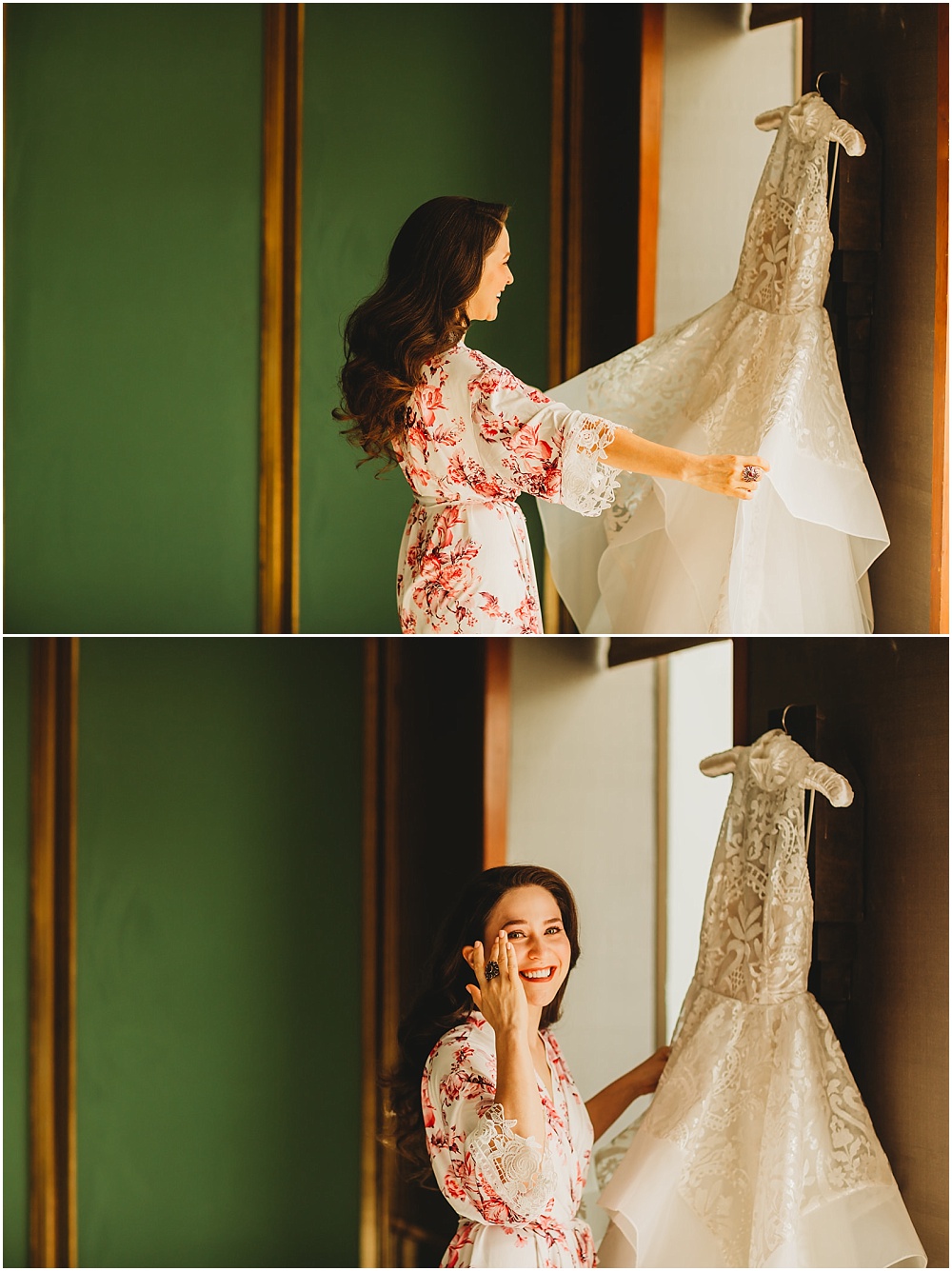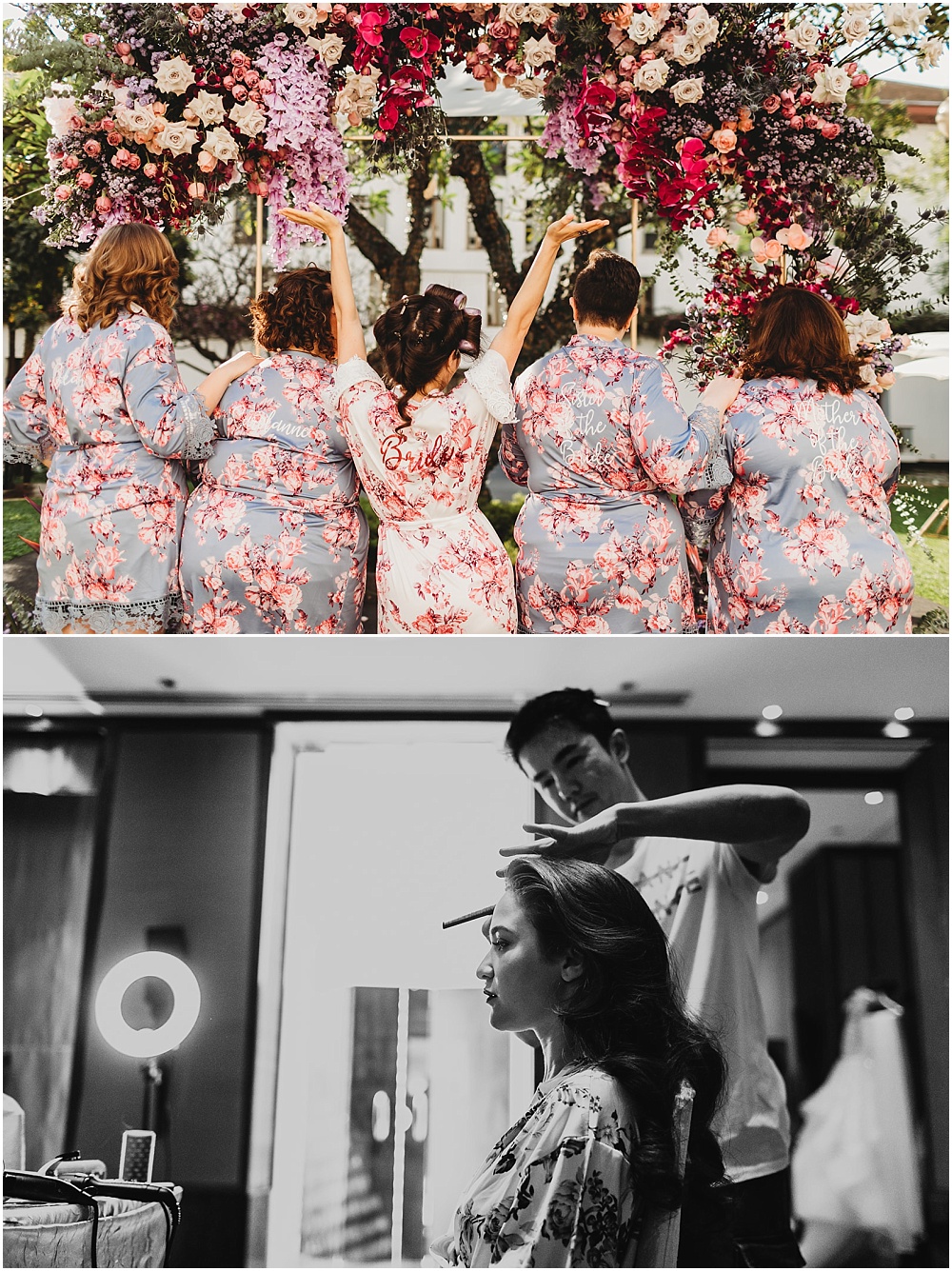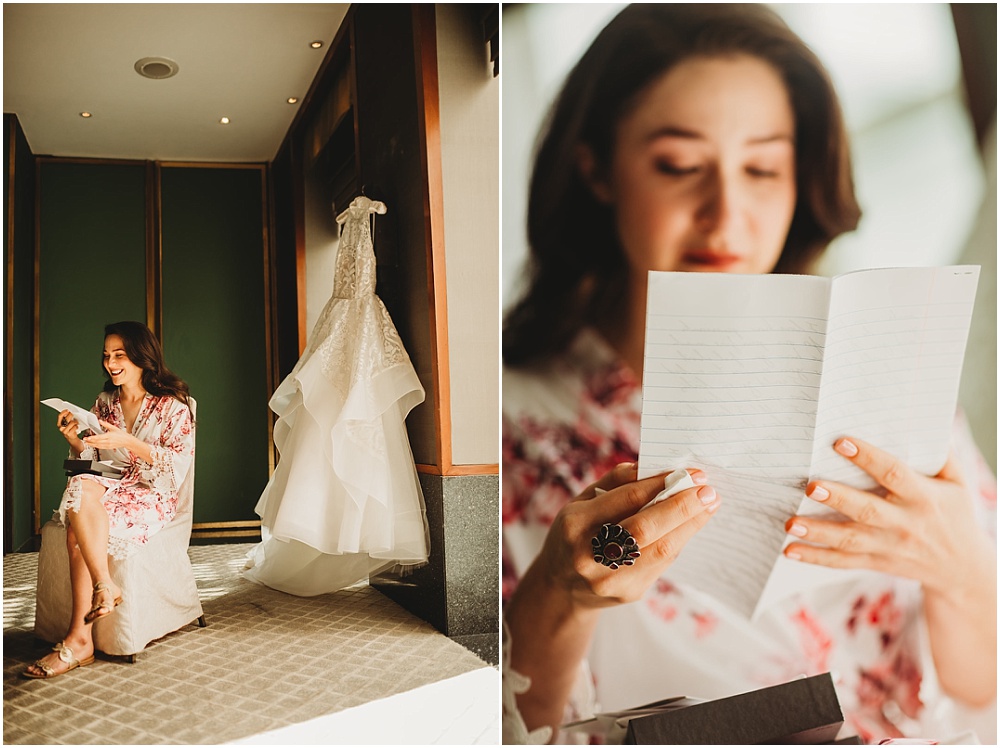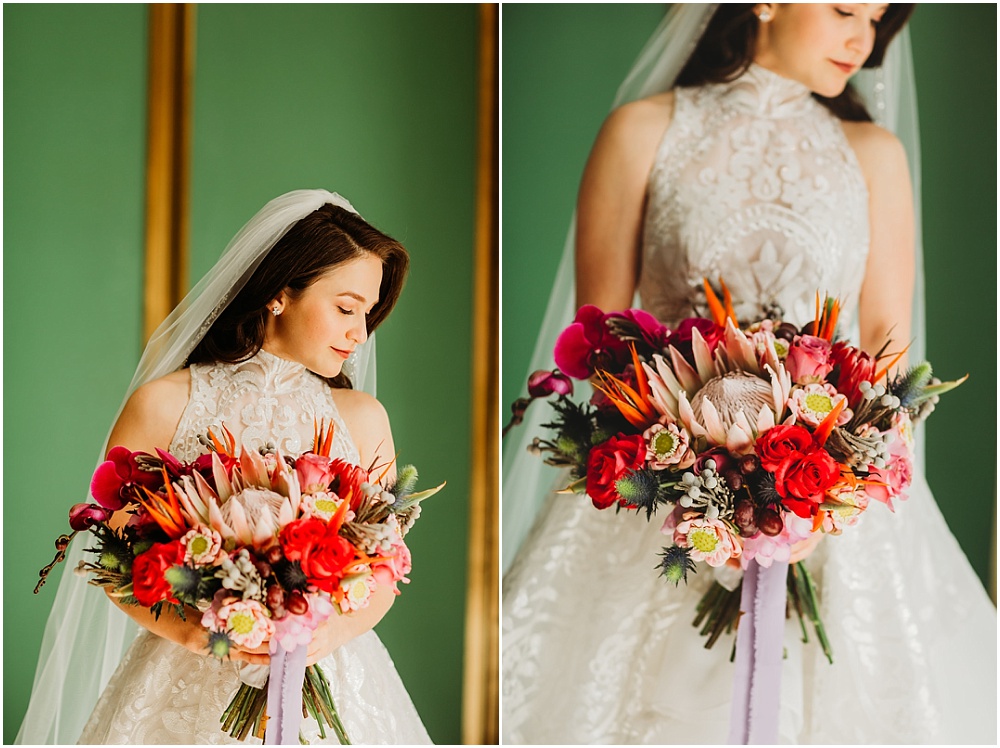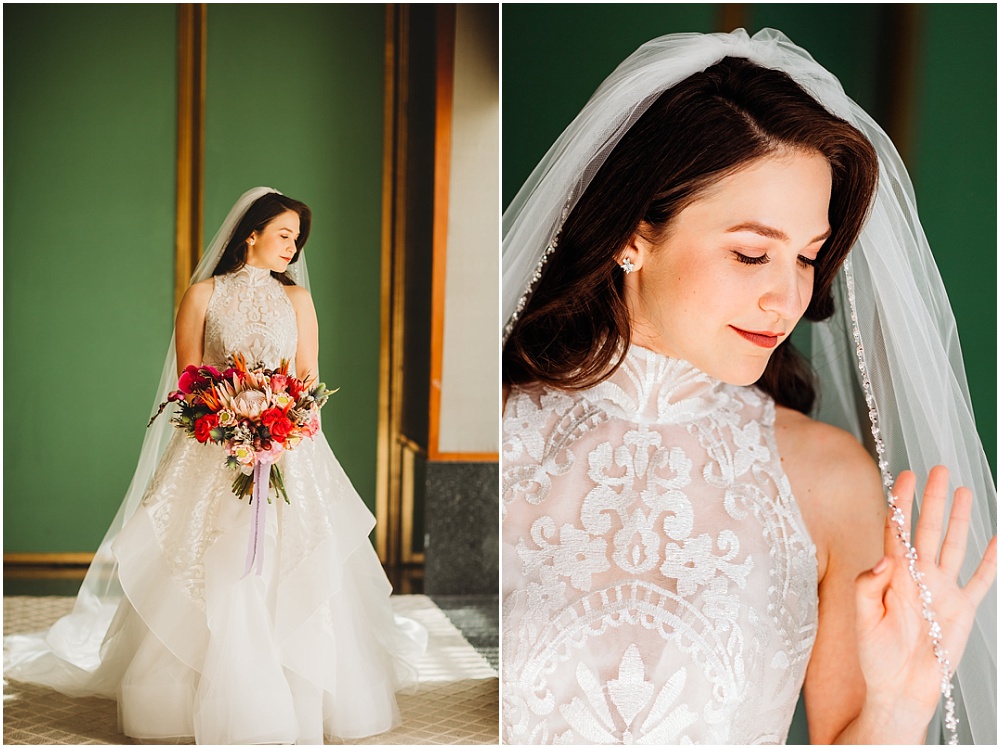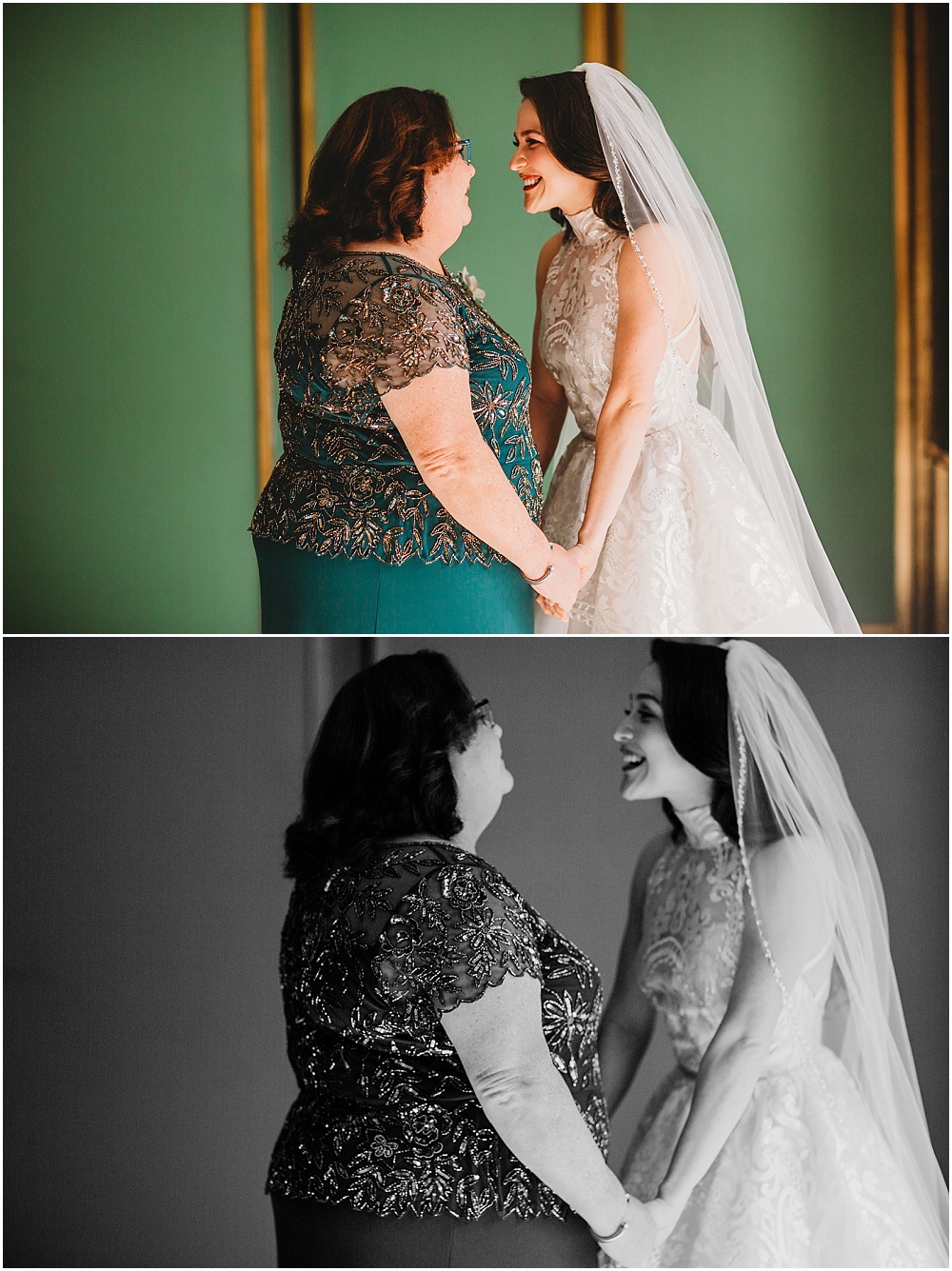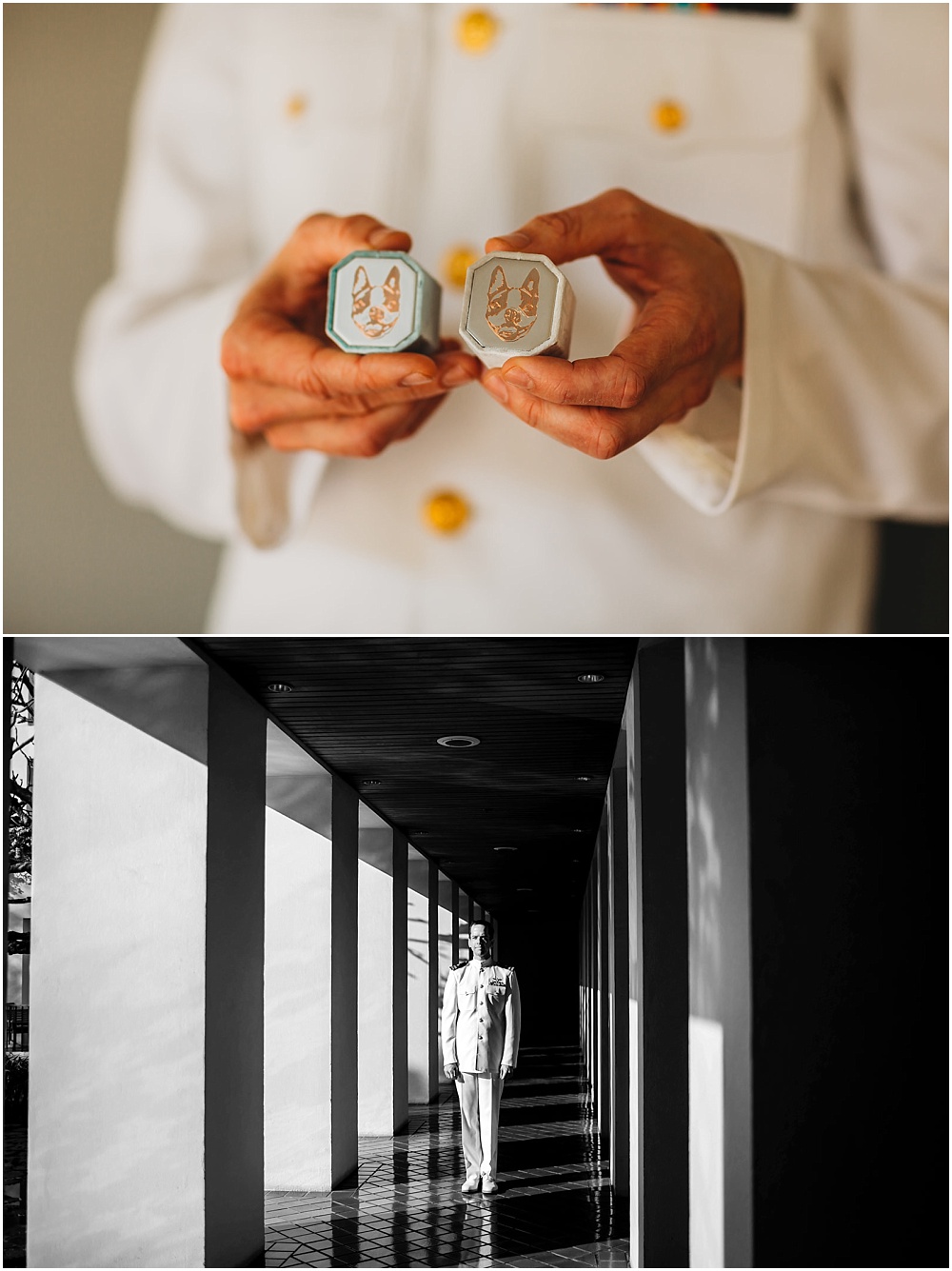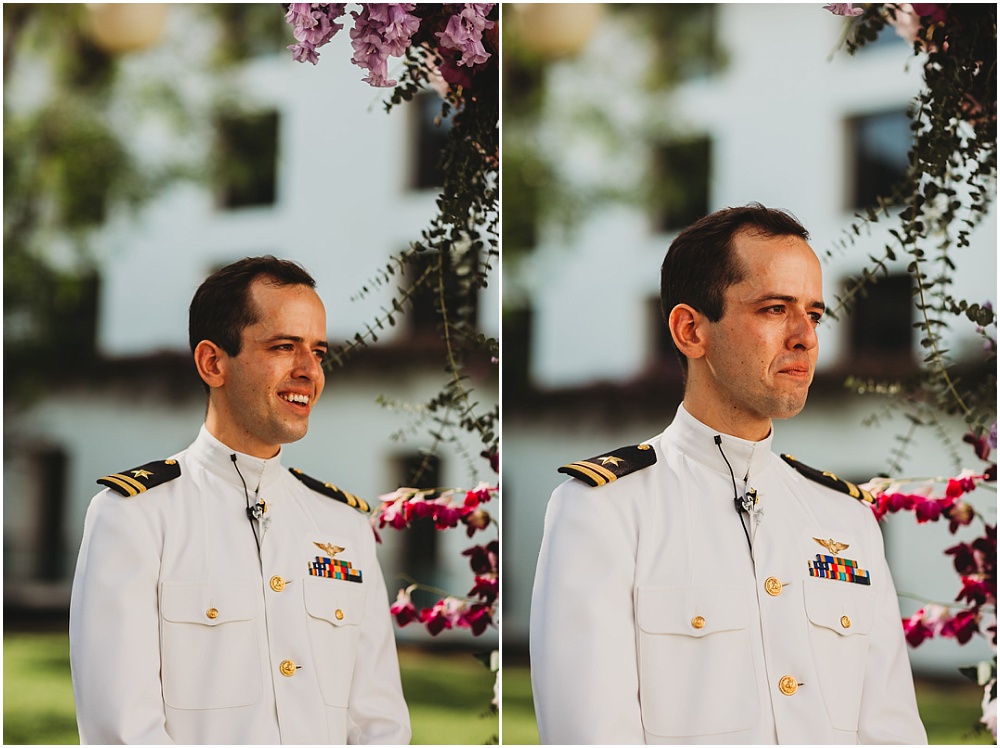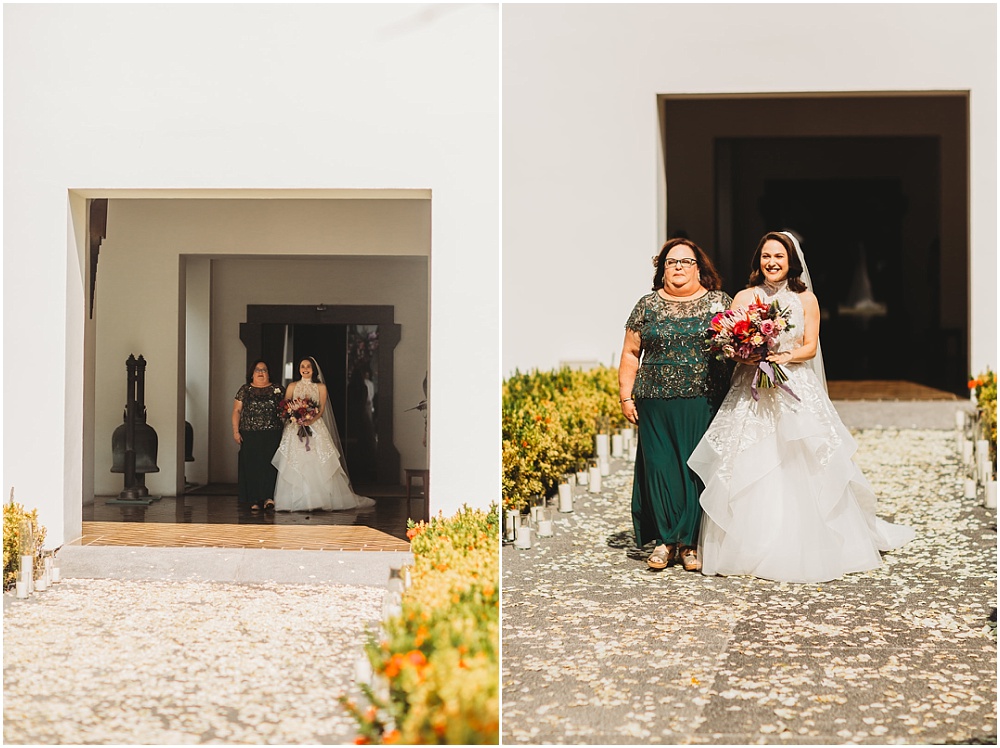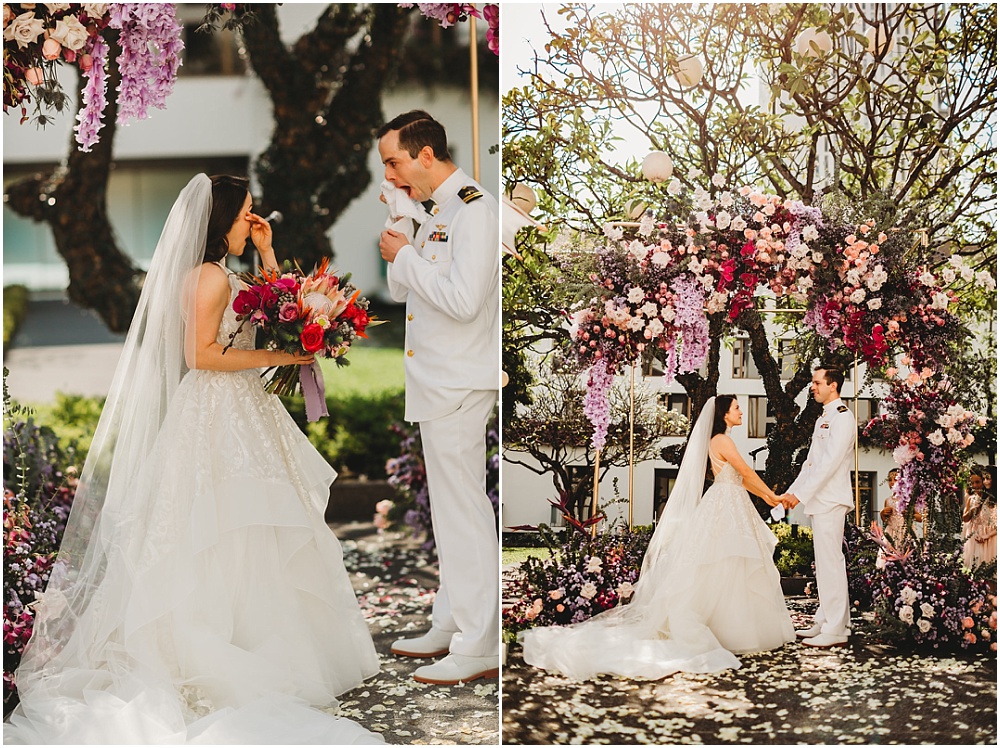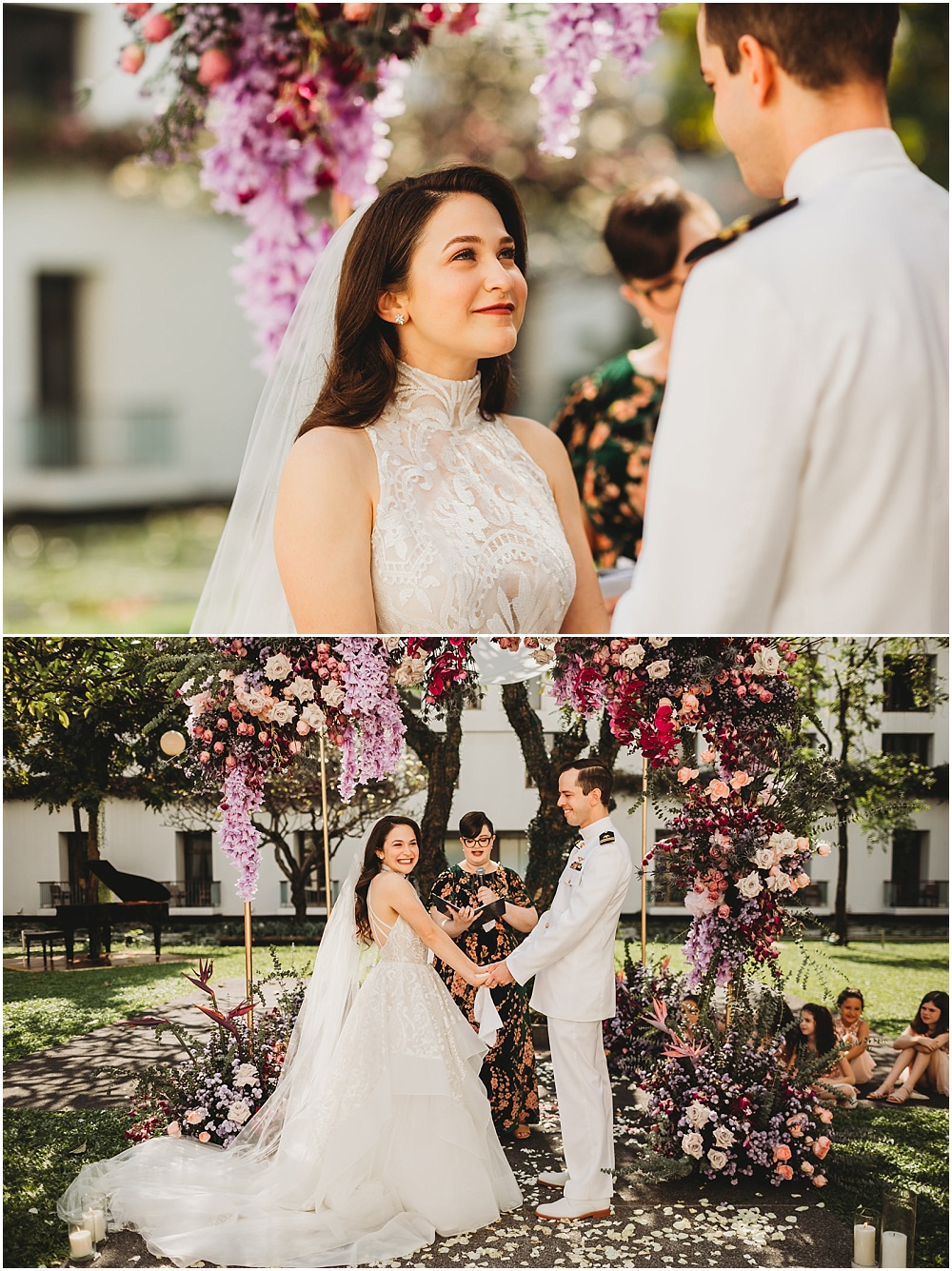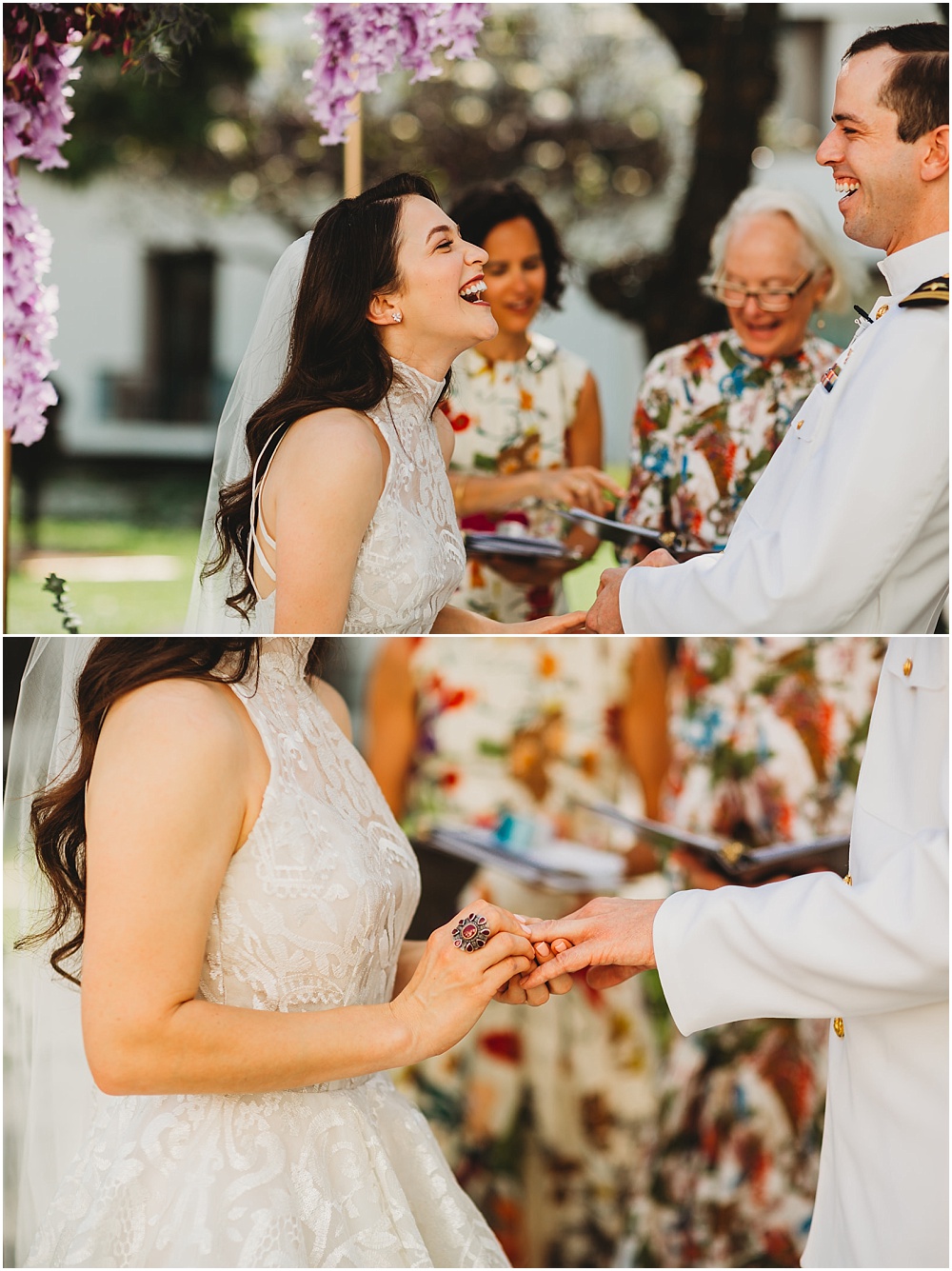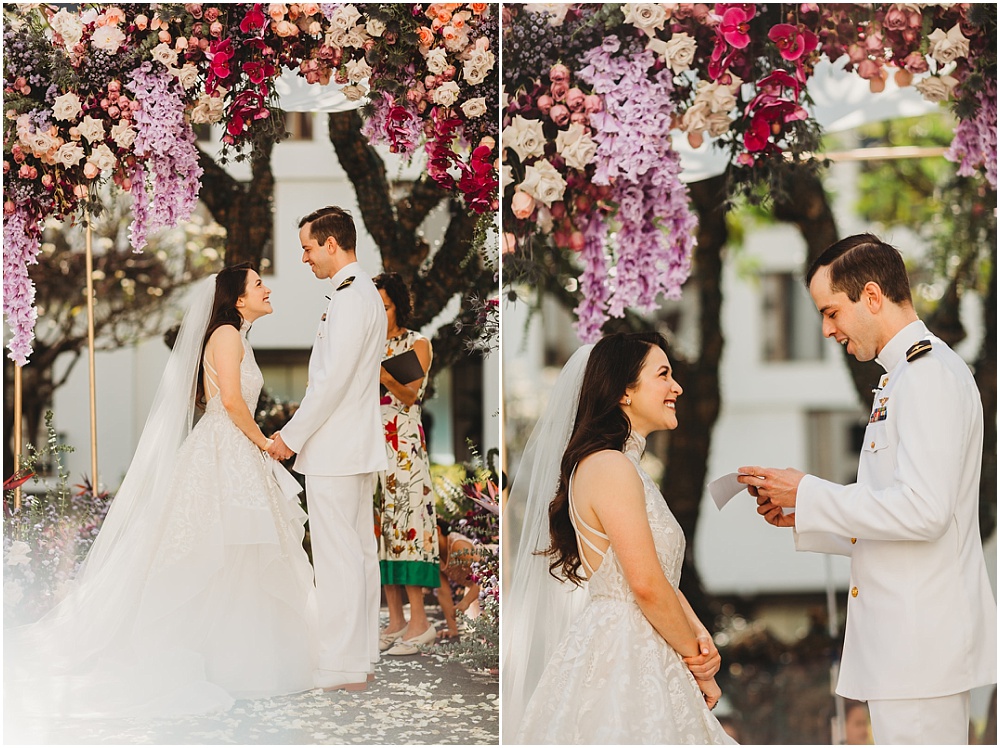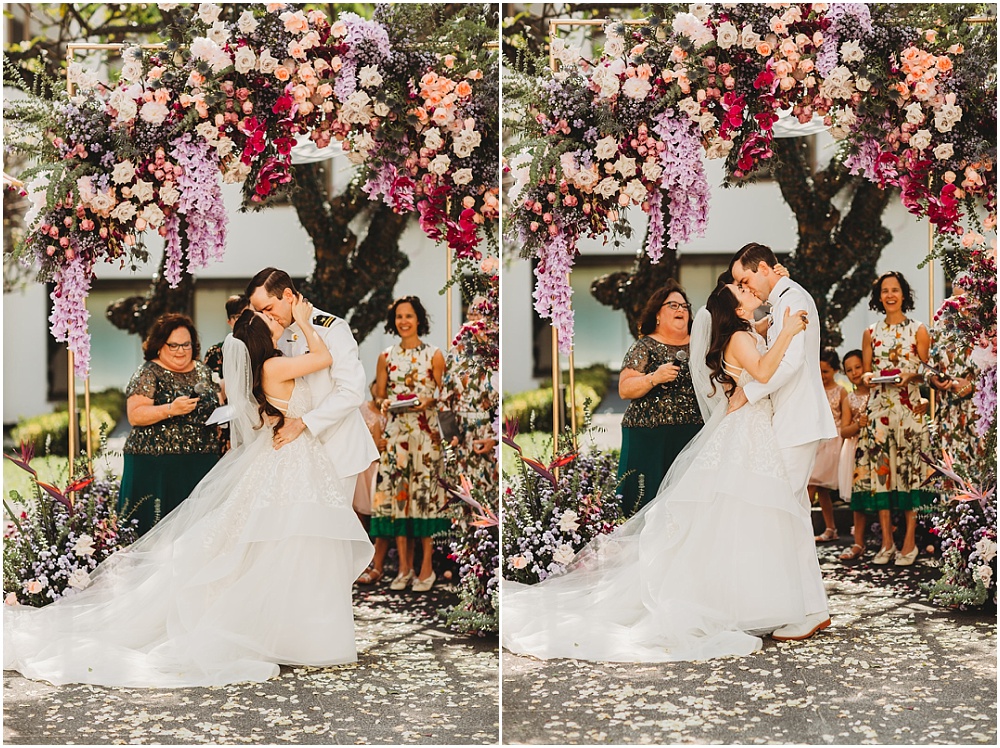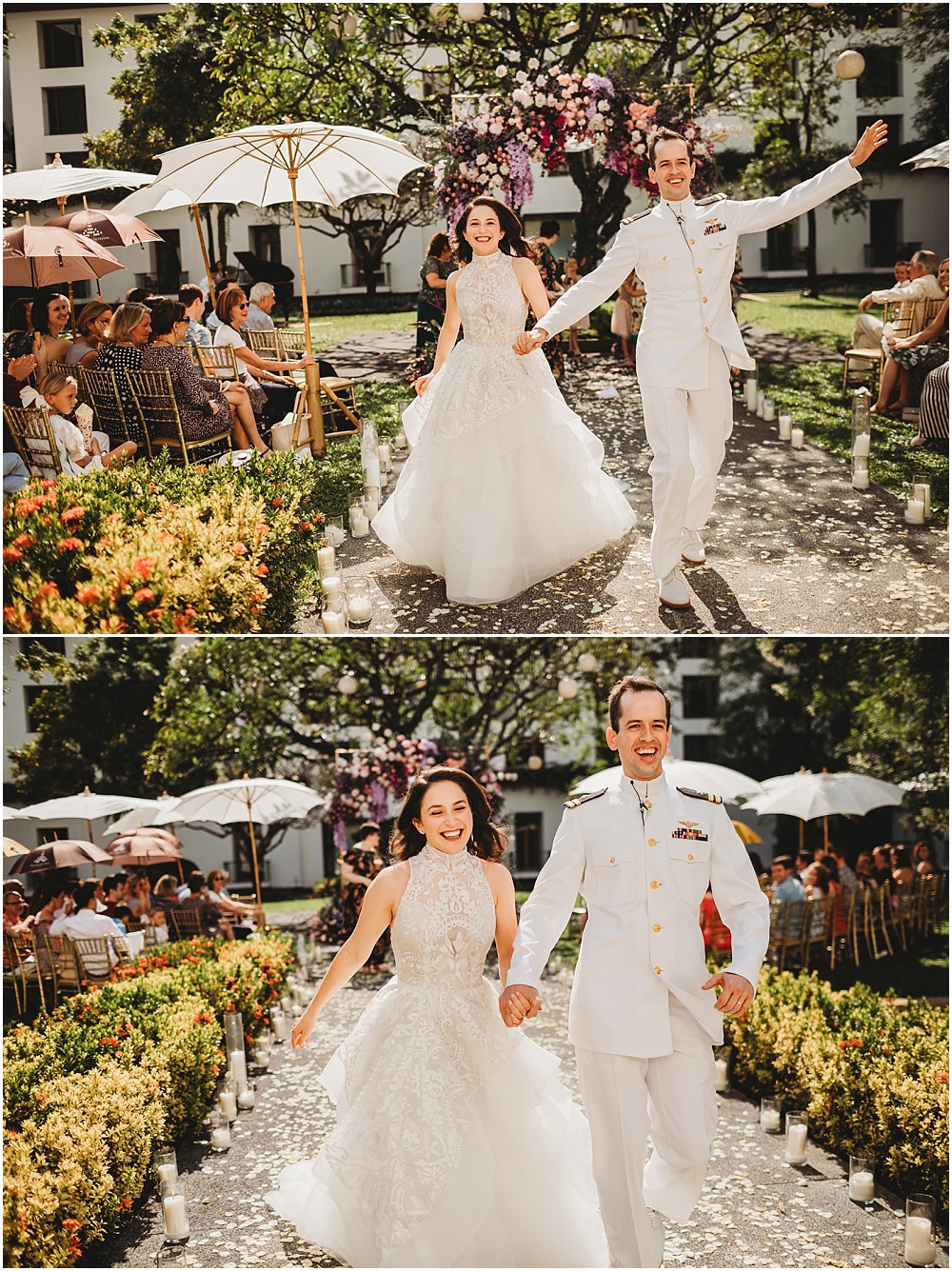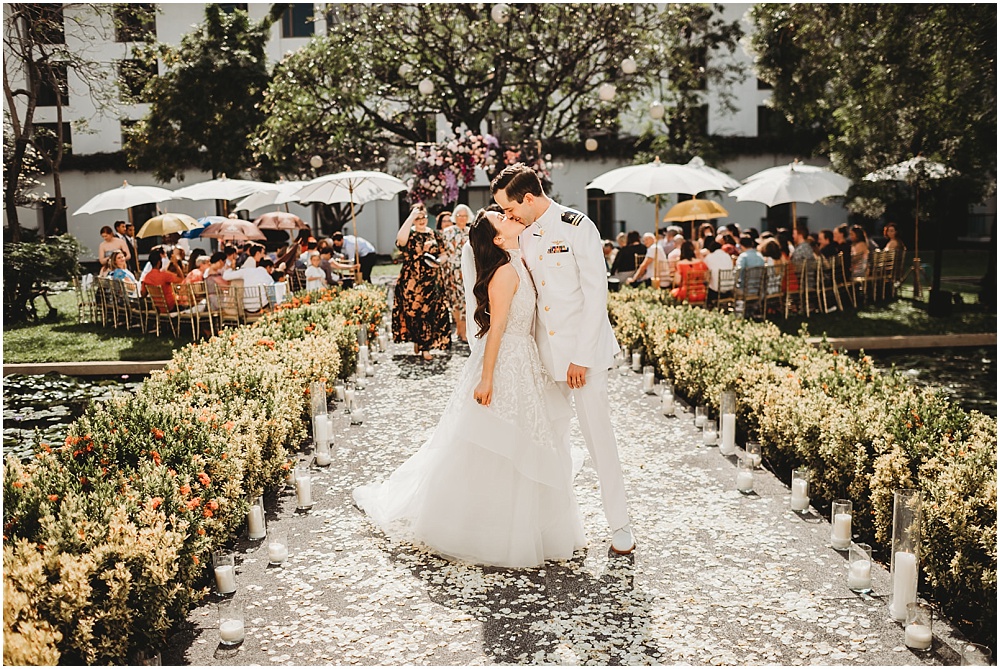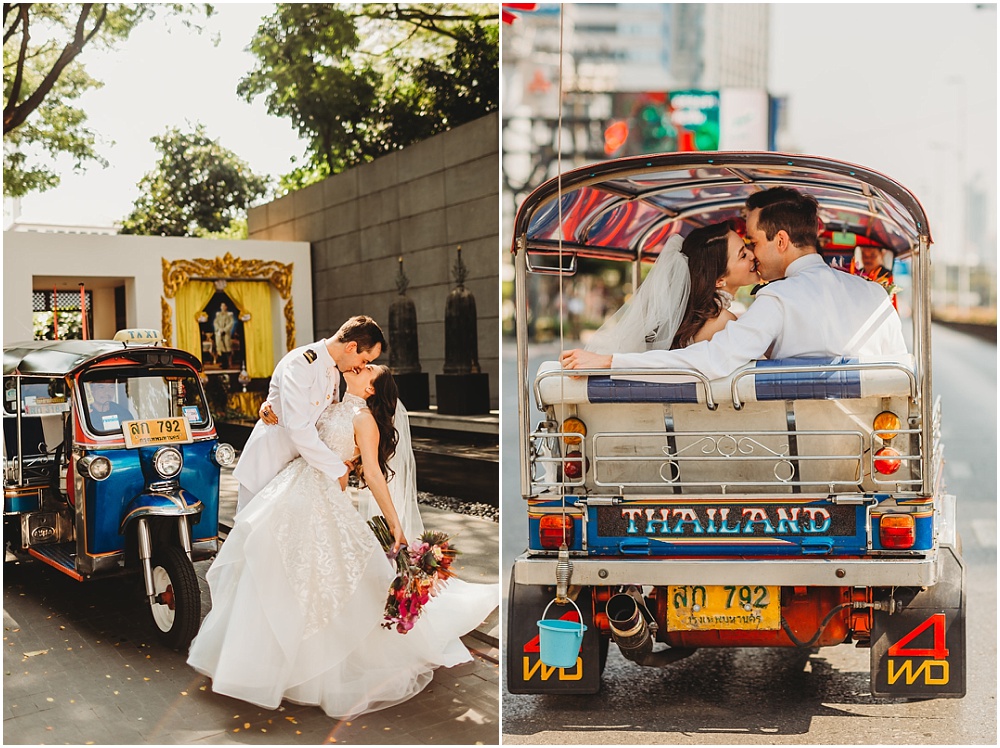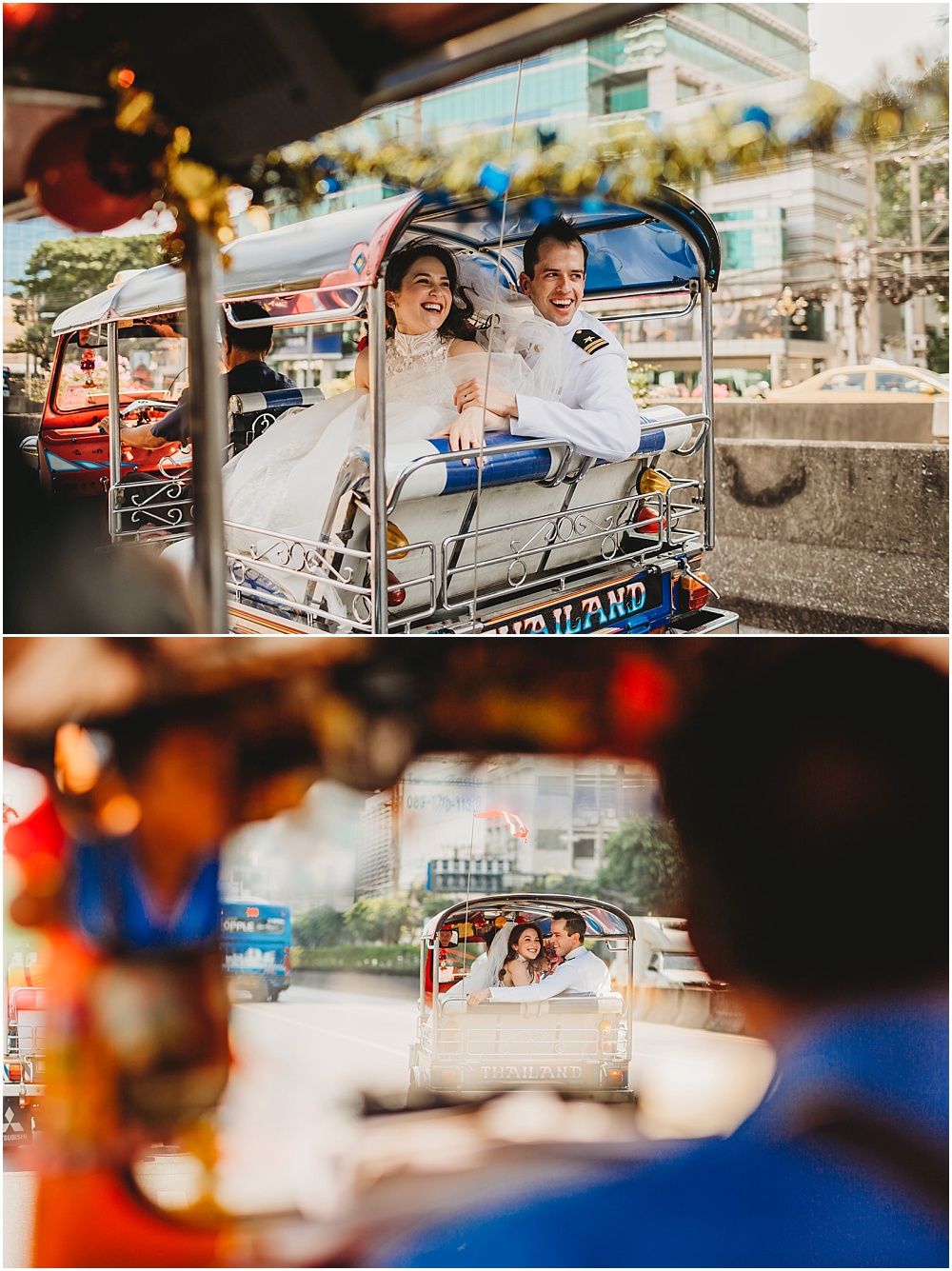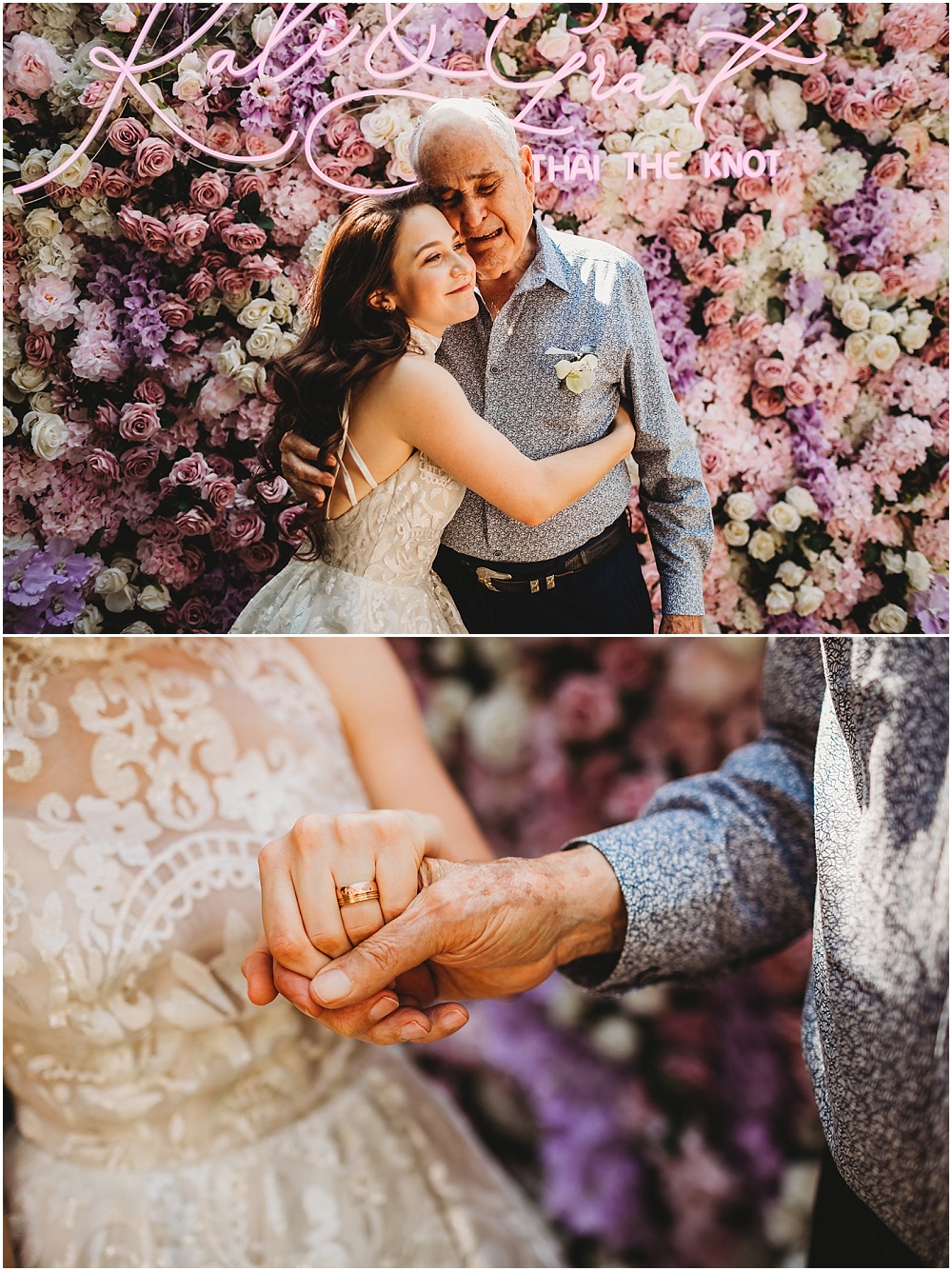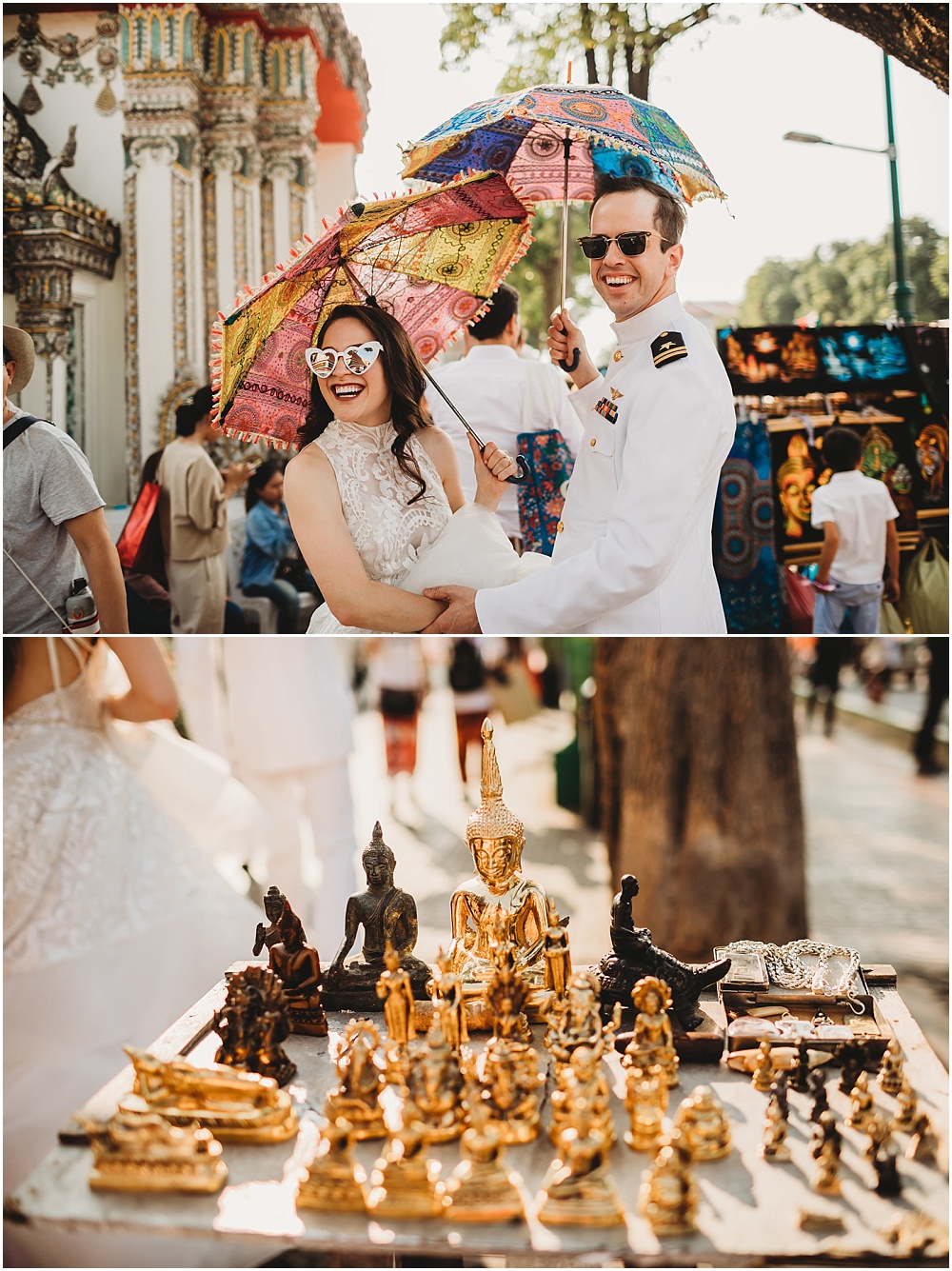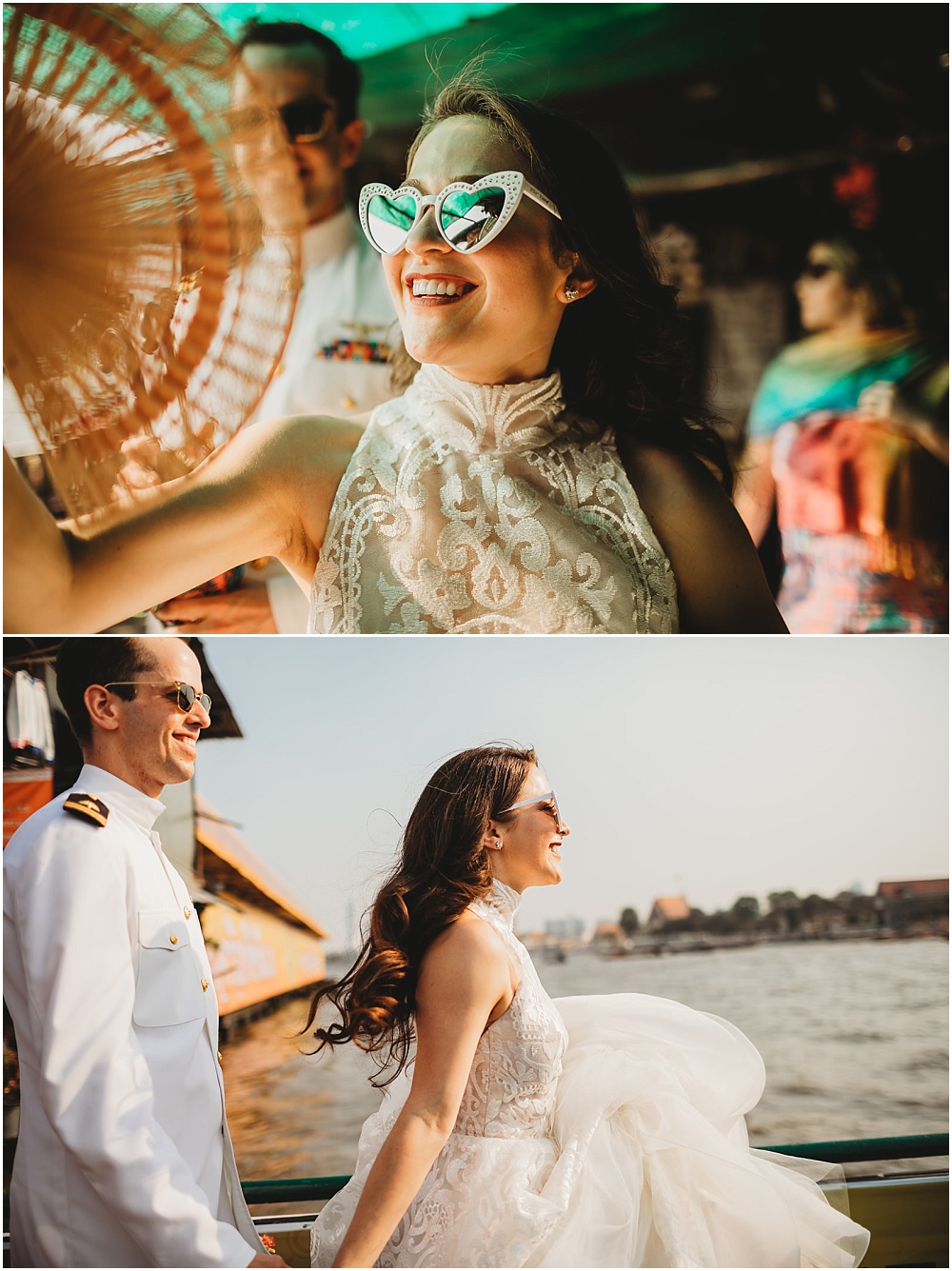 They got married the day before New Year's Eve in the luxurious garden courtyard at Sukhothai Bangkok, Thailand. It was an intimate and romantic garden with lotus ponds in the heart of the lush courtyard. From there they had a Tuk Tuk parade which was a surprise to the guests. Tuk-tuks are a motorized vehicle that has 3 wheels and is one of the most common forms of transportation in Thailand. The tuk-tuk parade took all the guests to their whimsical garden lunch. It was a traditional Taiwanese lunch with 6 courses. It was amazing. They then transported all 80 guests from buses onto a boat that took everyone to the historic temples. We explored and did a few temple tours.
The family photos took place inside the breath-taking temple grounds. Every turn you took was filled with so much history and life in every detail and vibrant color.
You must cover up when inside the temples or on the grounds. So, Kali put on a white cover-up with her gorgeous wedding gown. She glowed in every way as they walked hand in hand through the temple in Thailand. Kali's gown was a gorgeous Hailey Paige design and the beauty of it along with the stunning Thailand history captivated you. Her bridal bouquet was also beautiful. It was tropical themed, and they really took advantage of the local floral. After the temple, everyone parted ways and I went with the couple and the videographers to China Town.
The streets were filled with life, street food, and locals. Kali and Grant did not hesitate to explore and try each of the street food vendors. They were having so much fun and you could really see their love for Travel at that moment.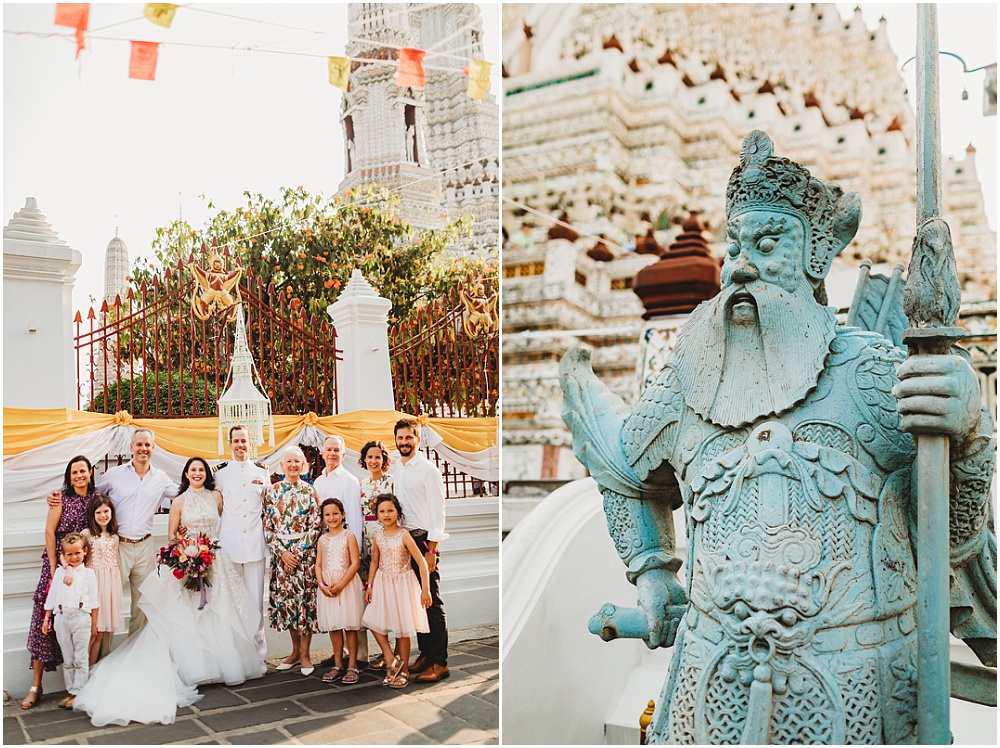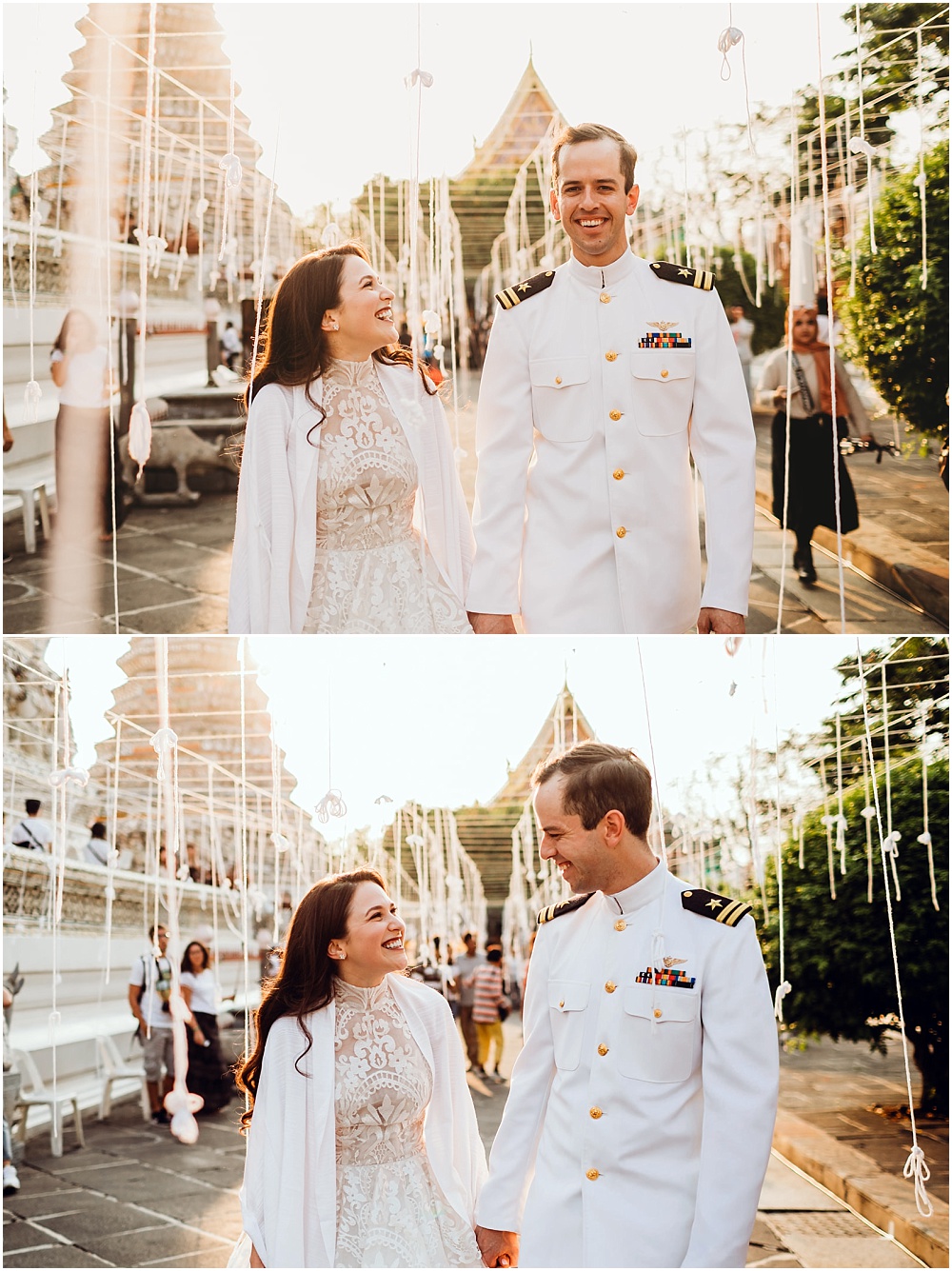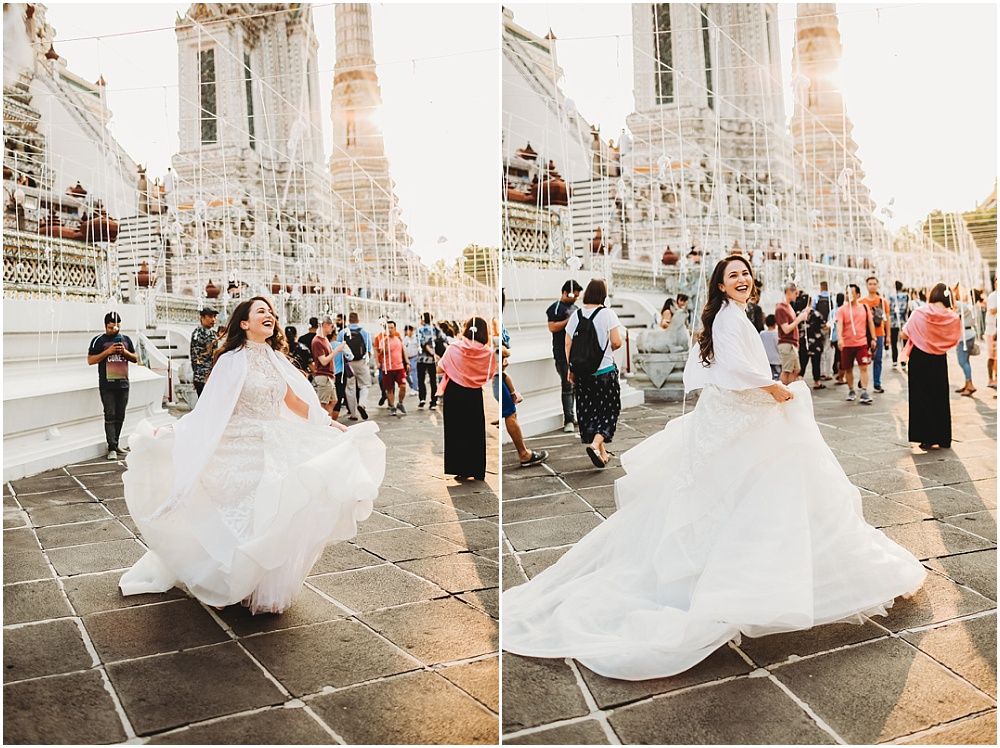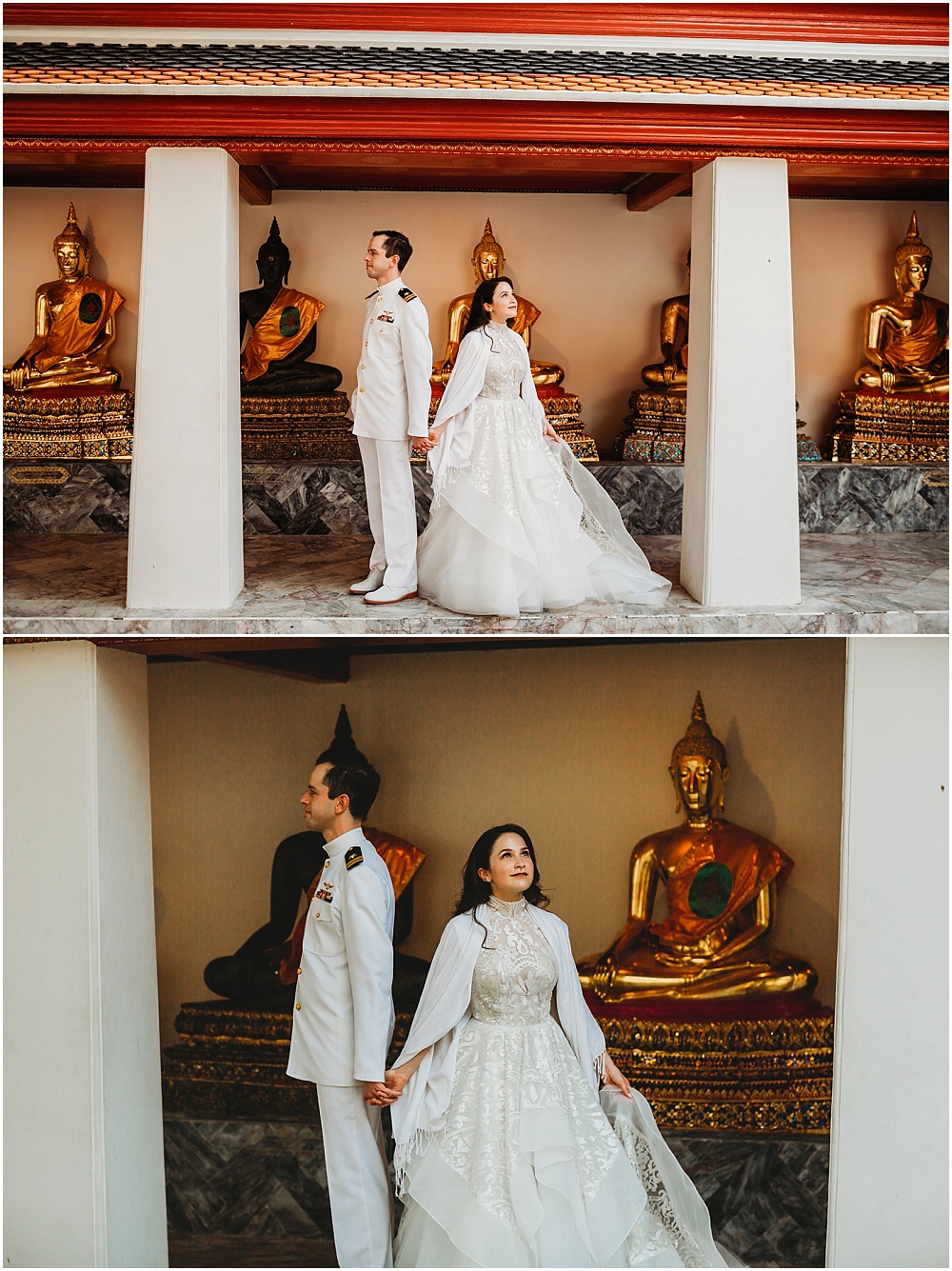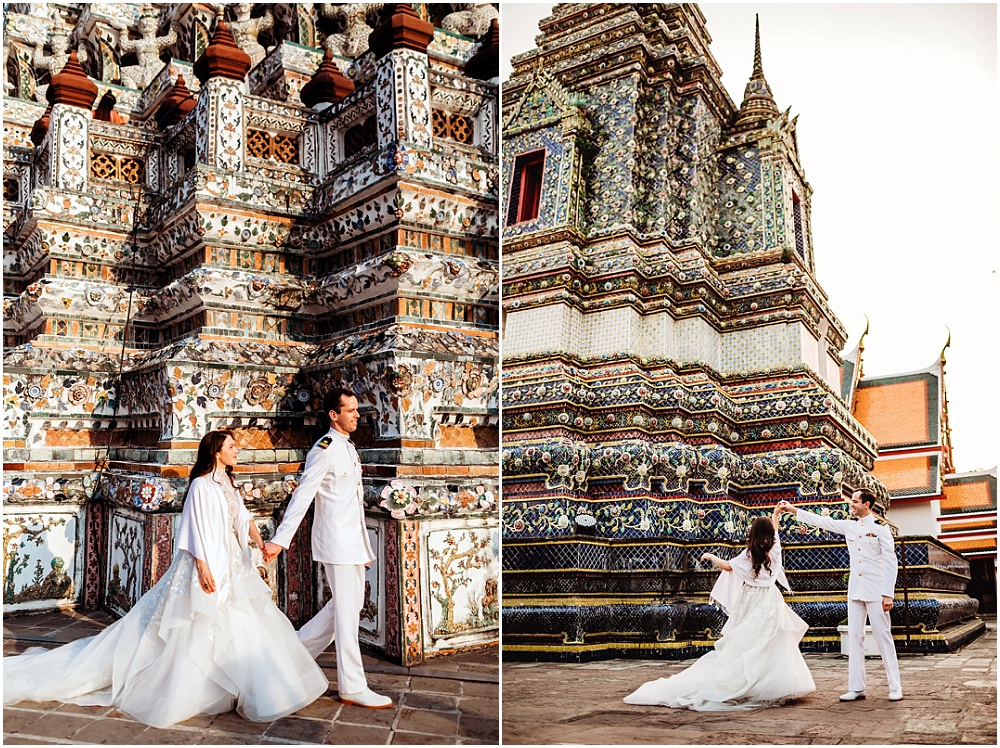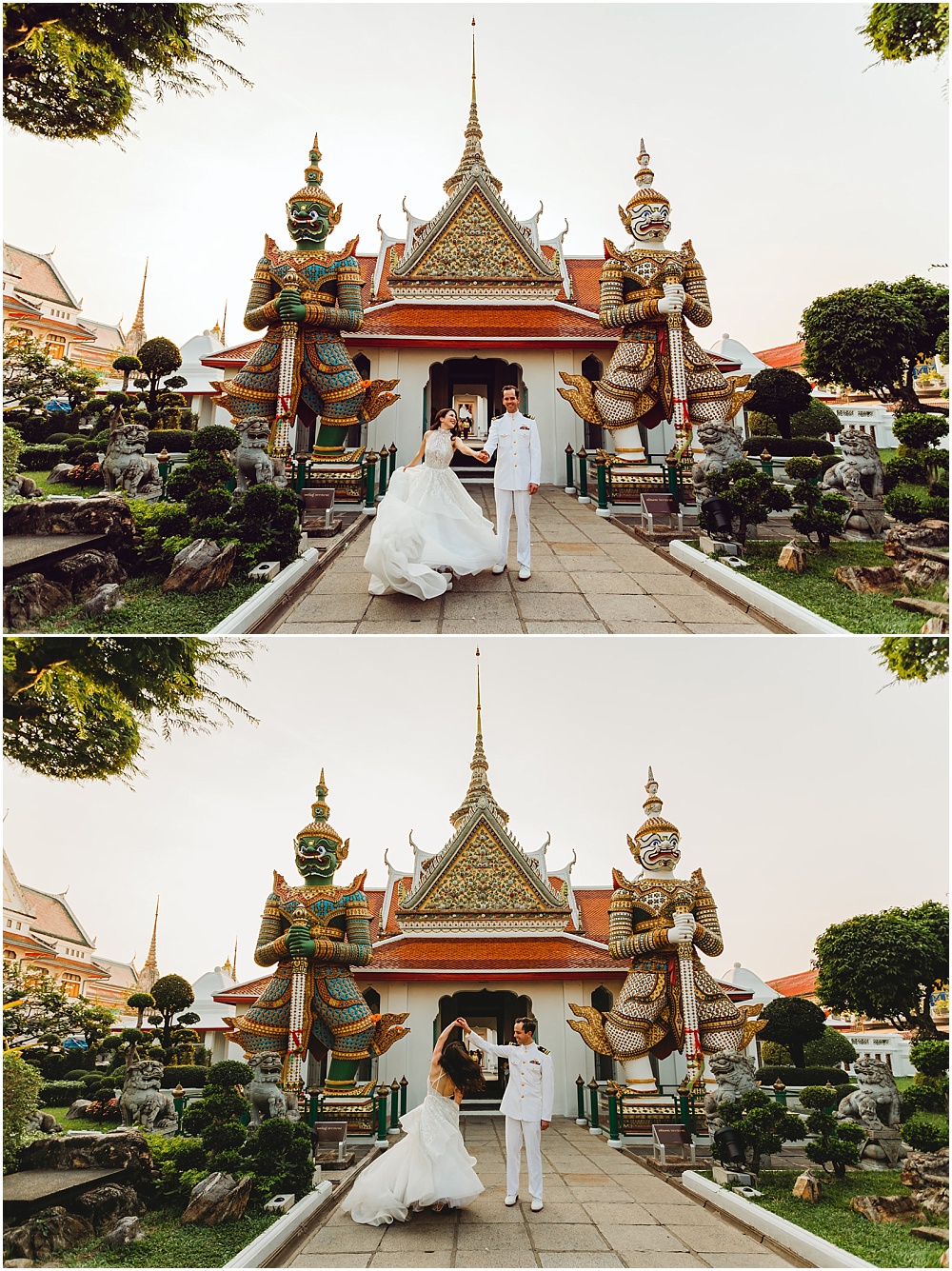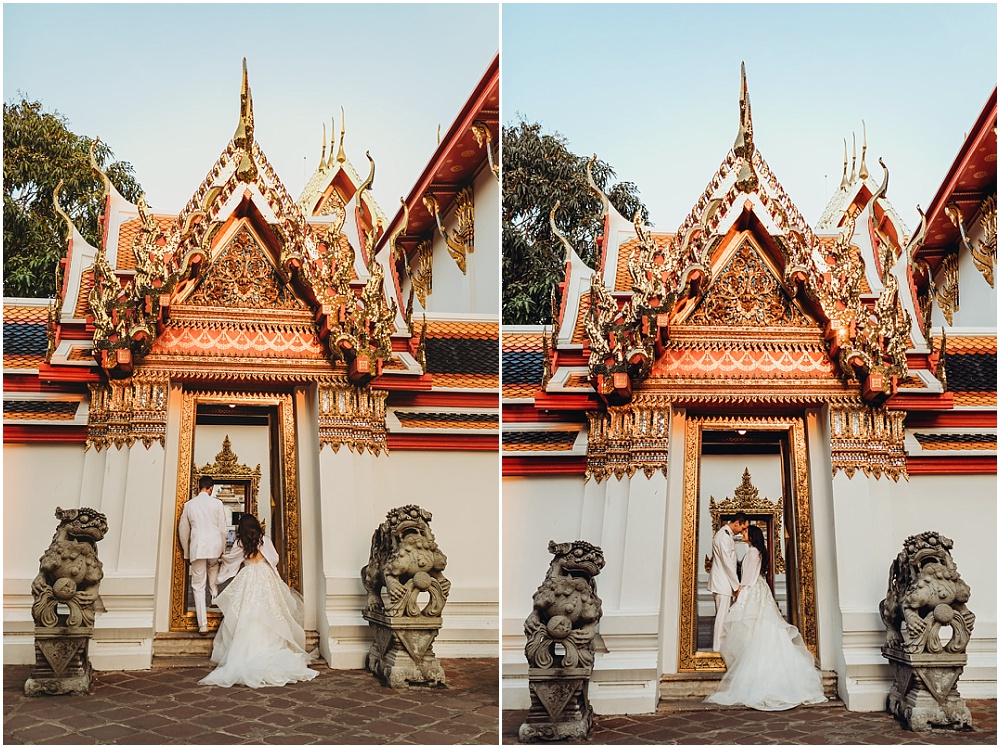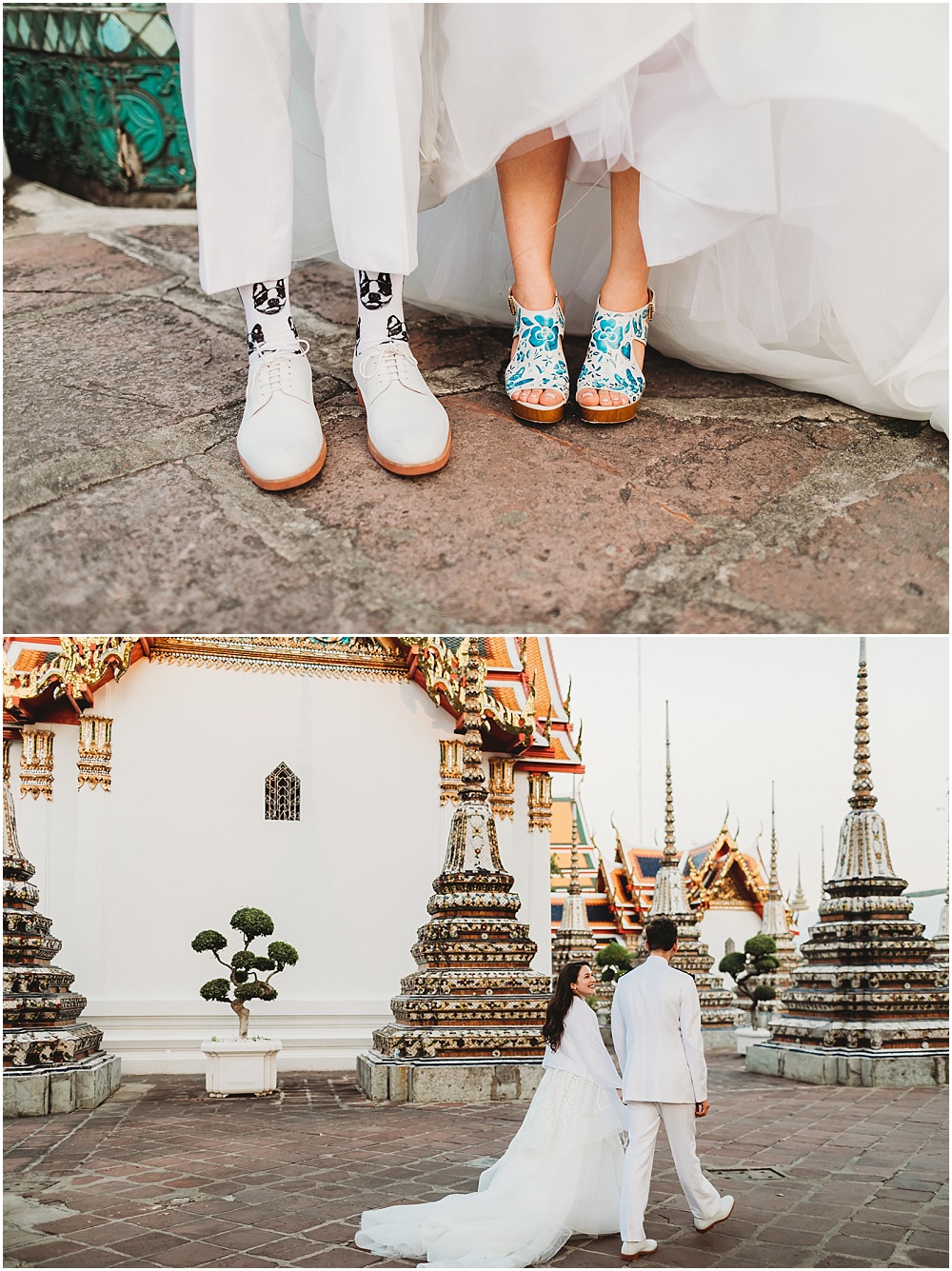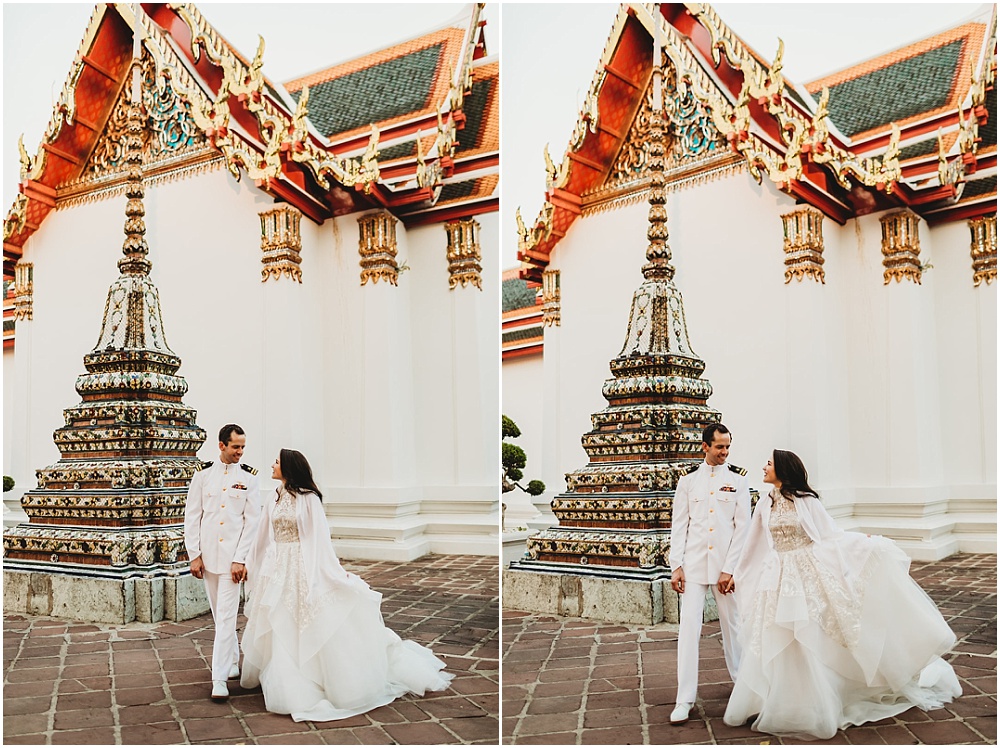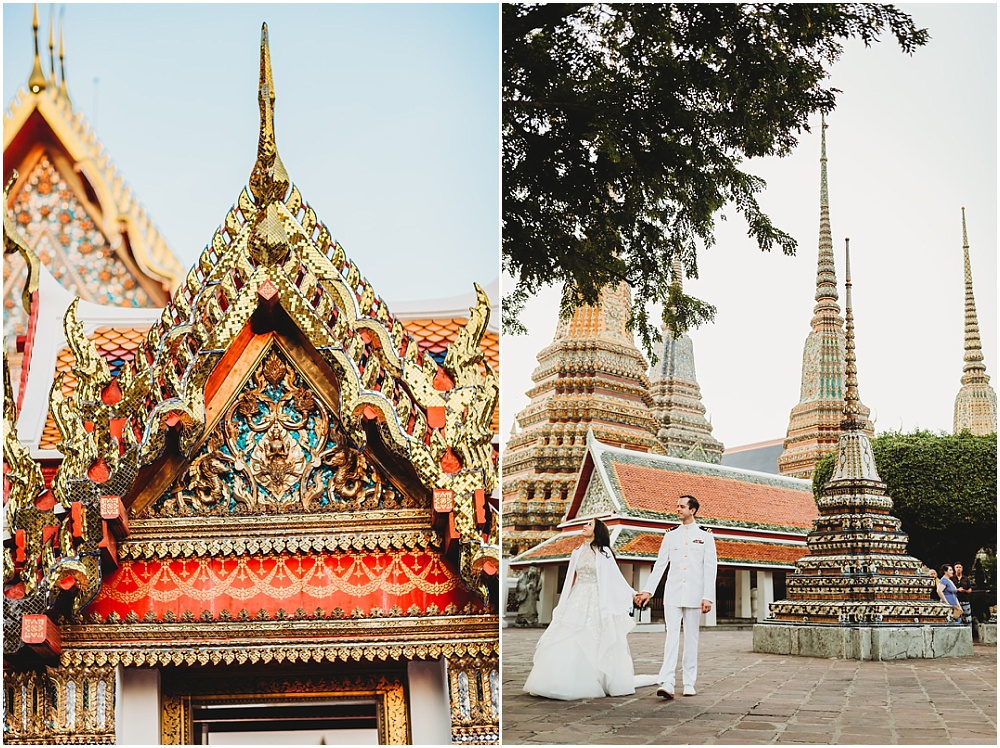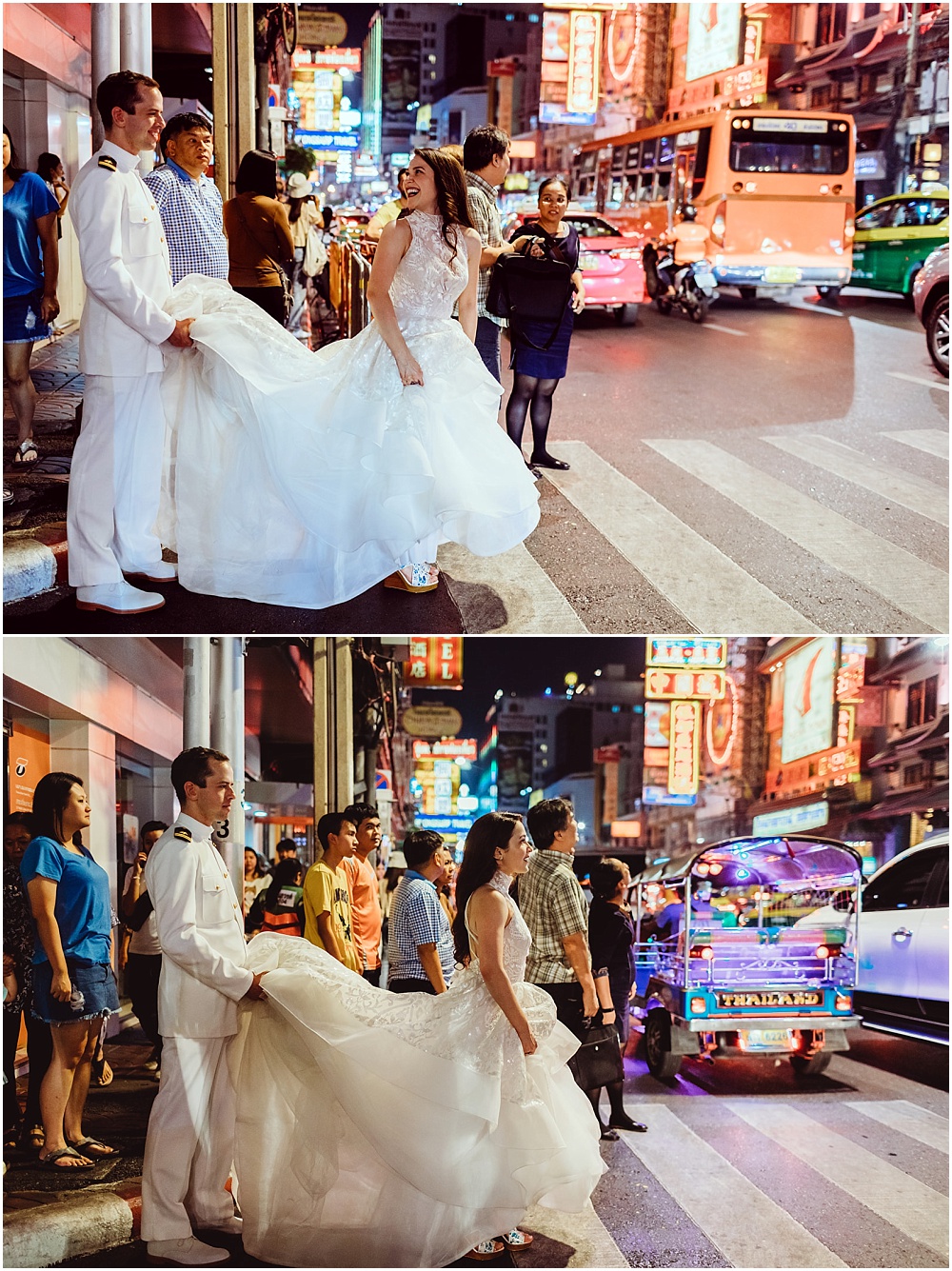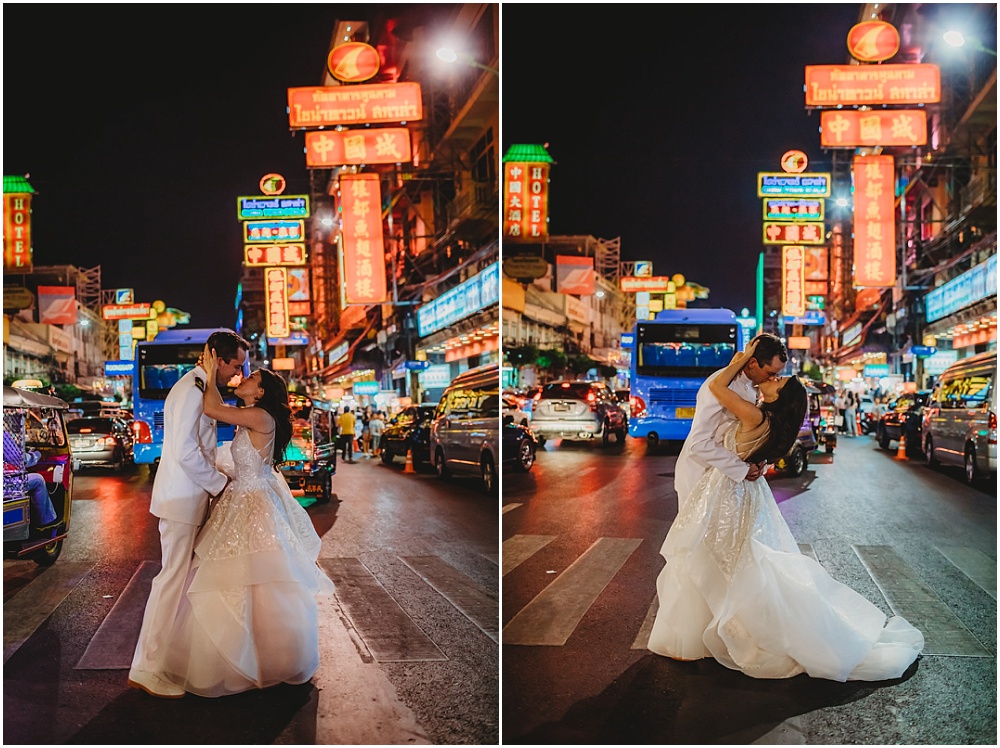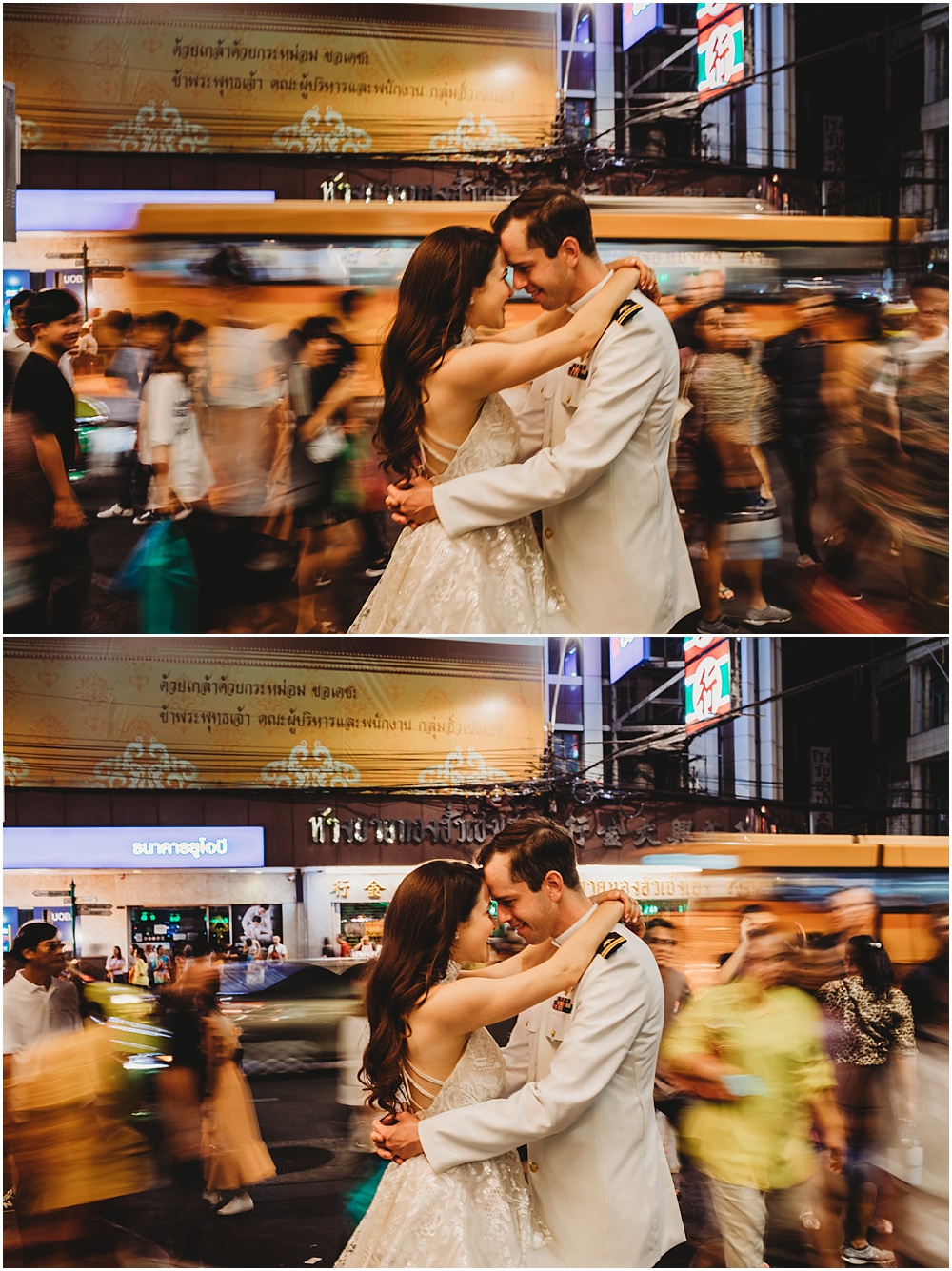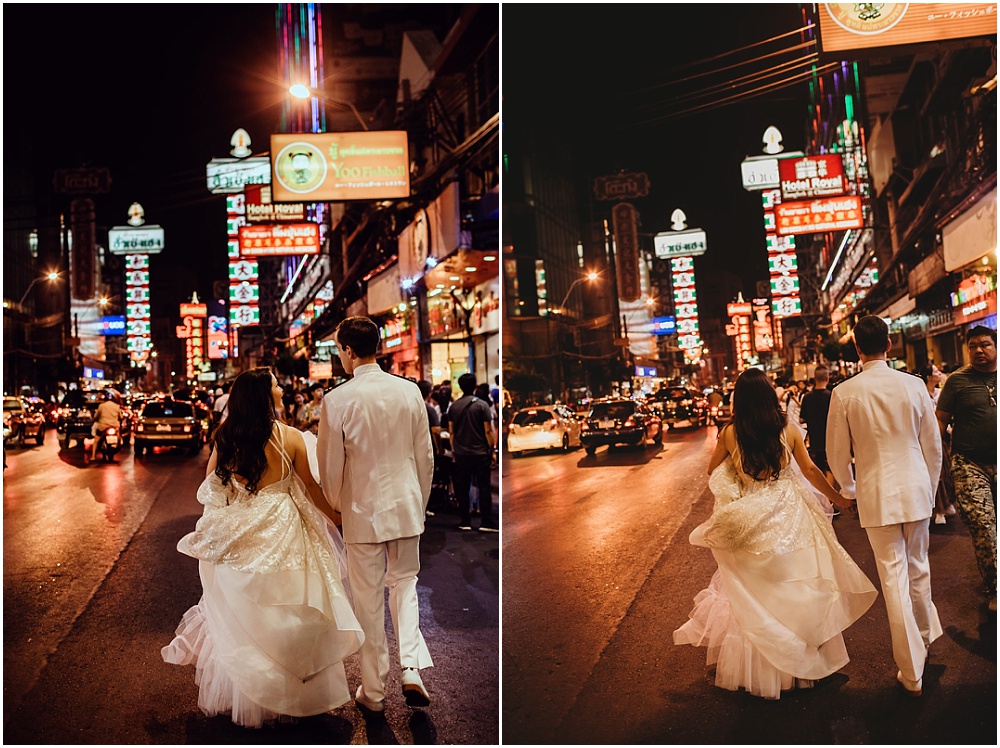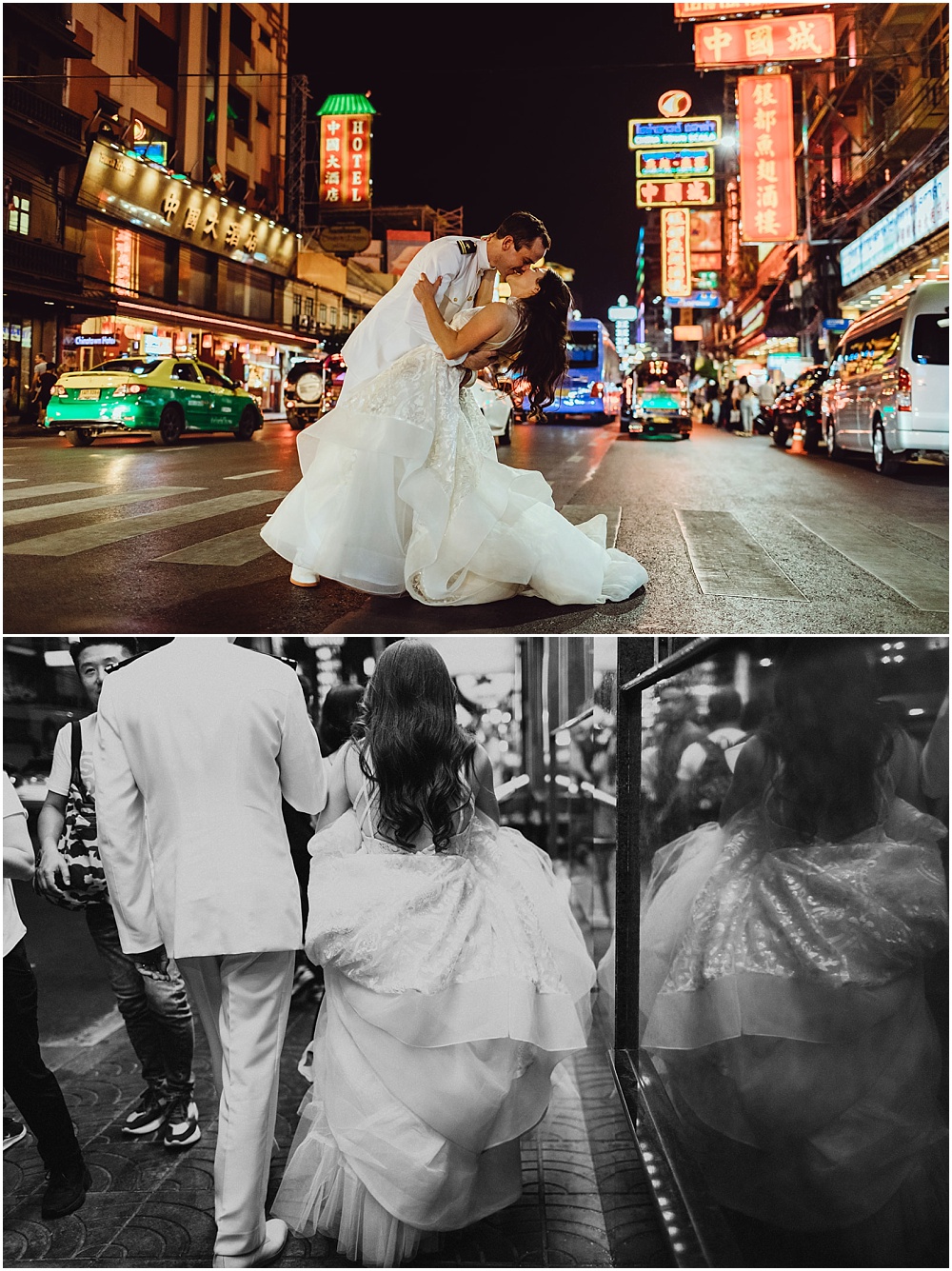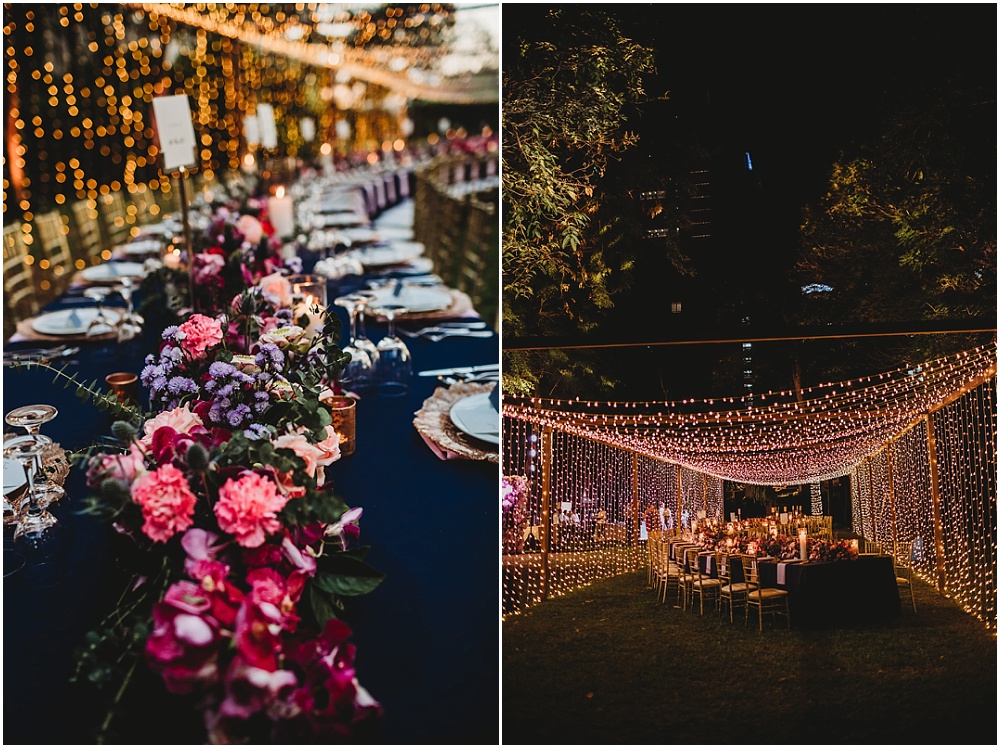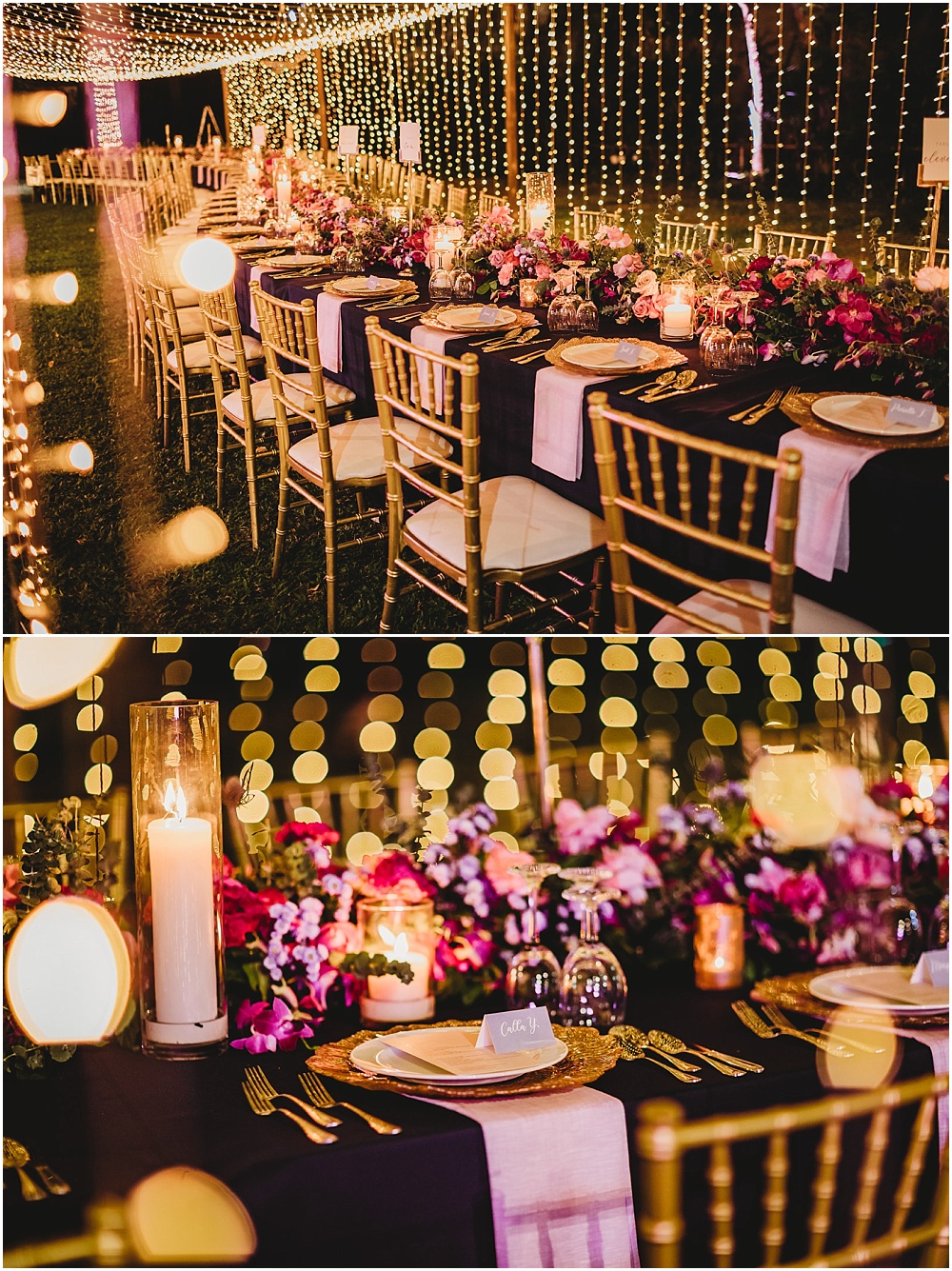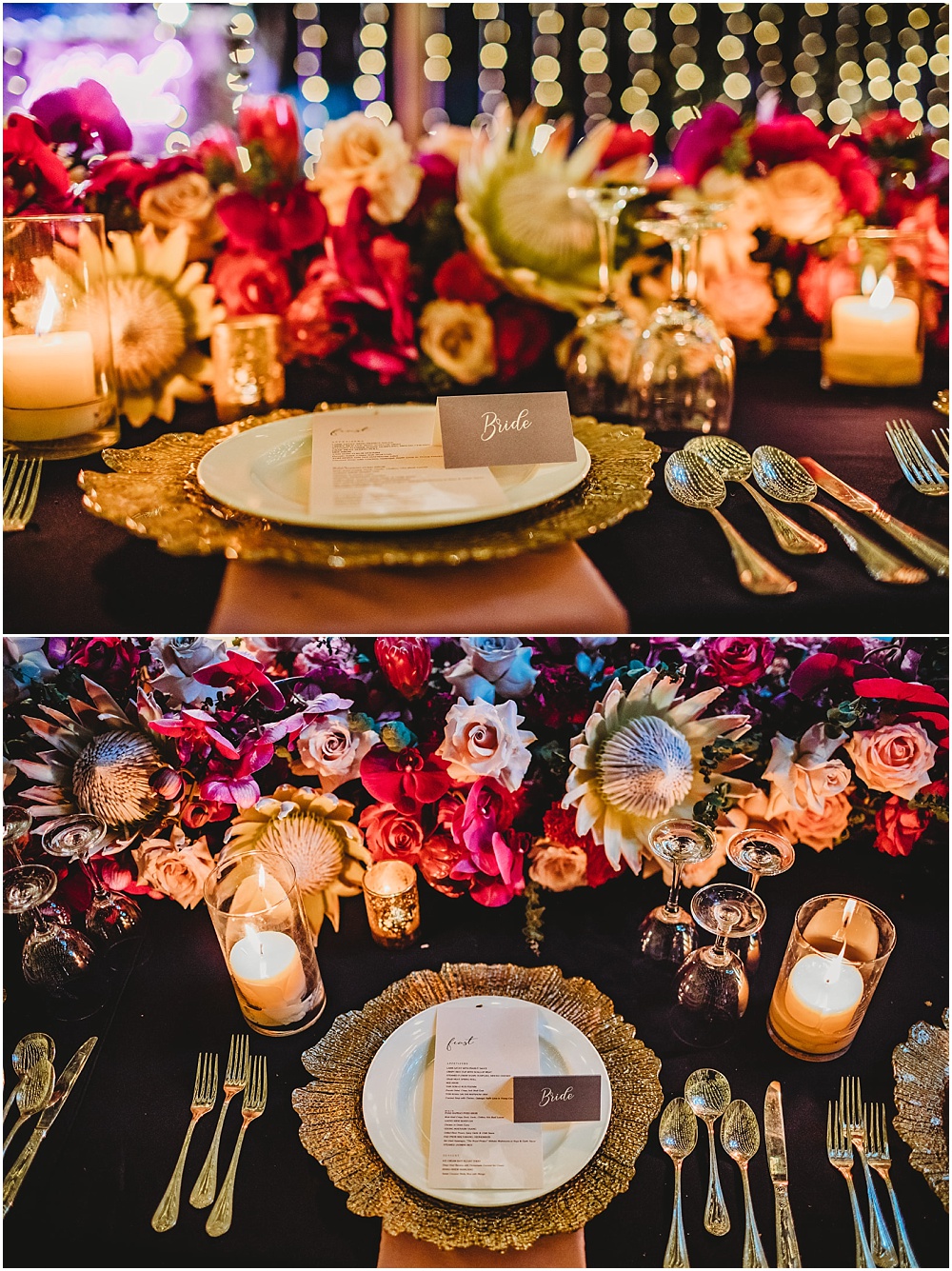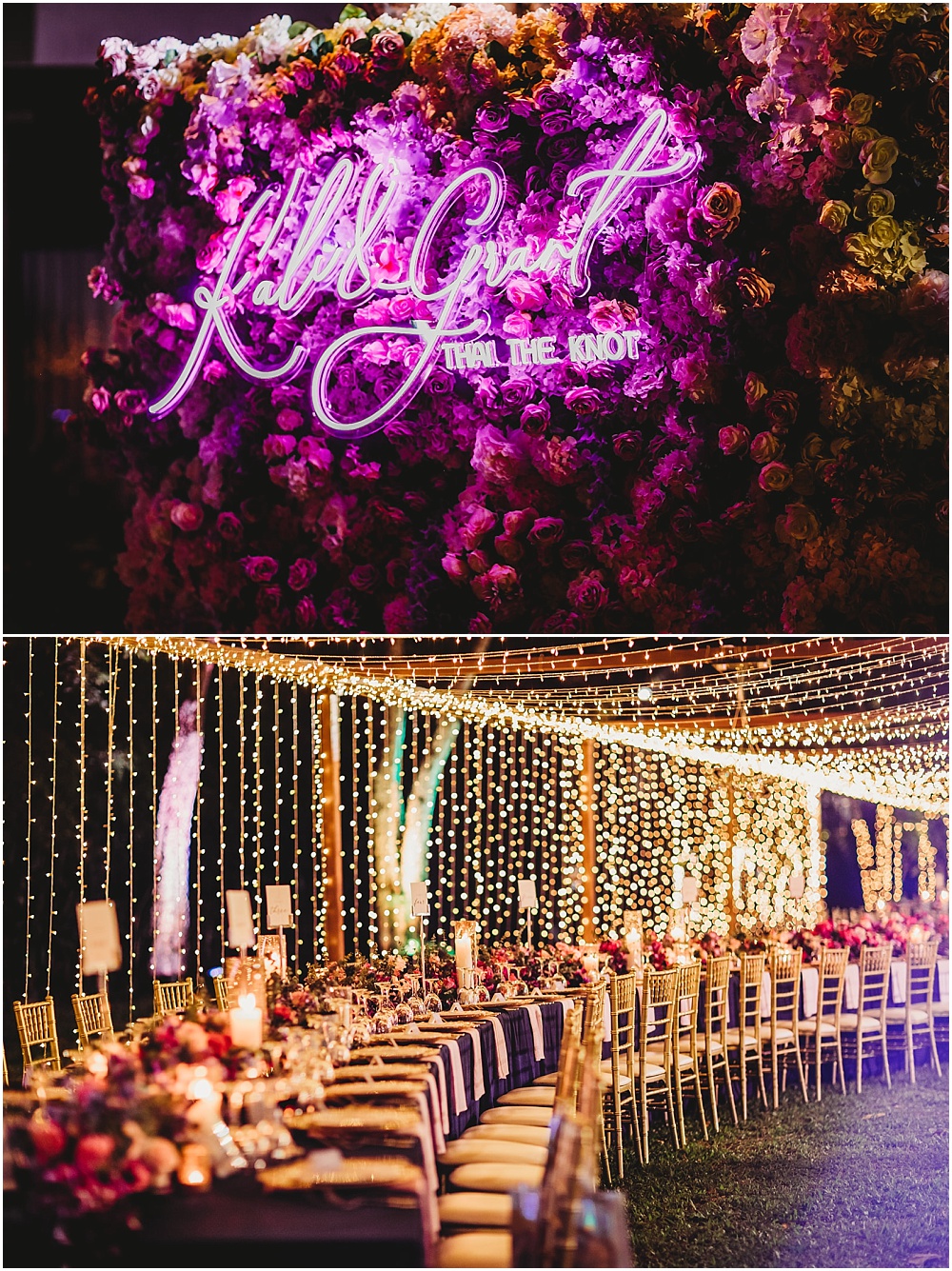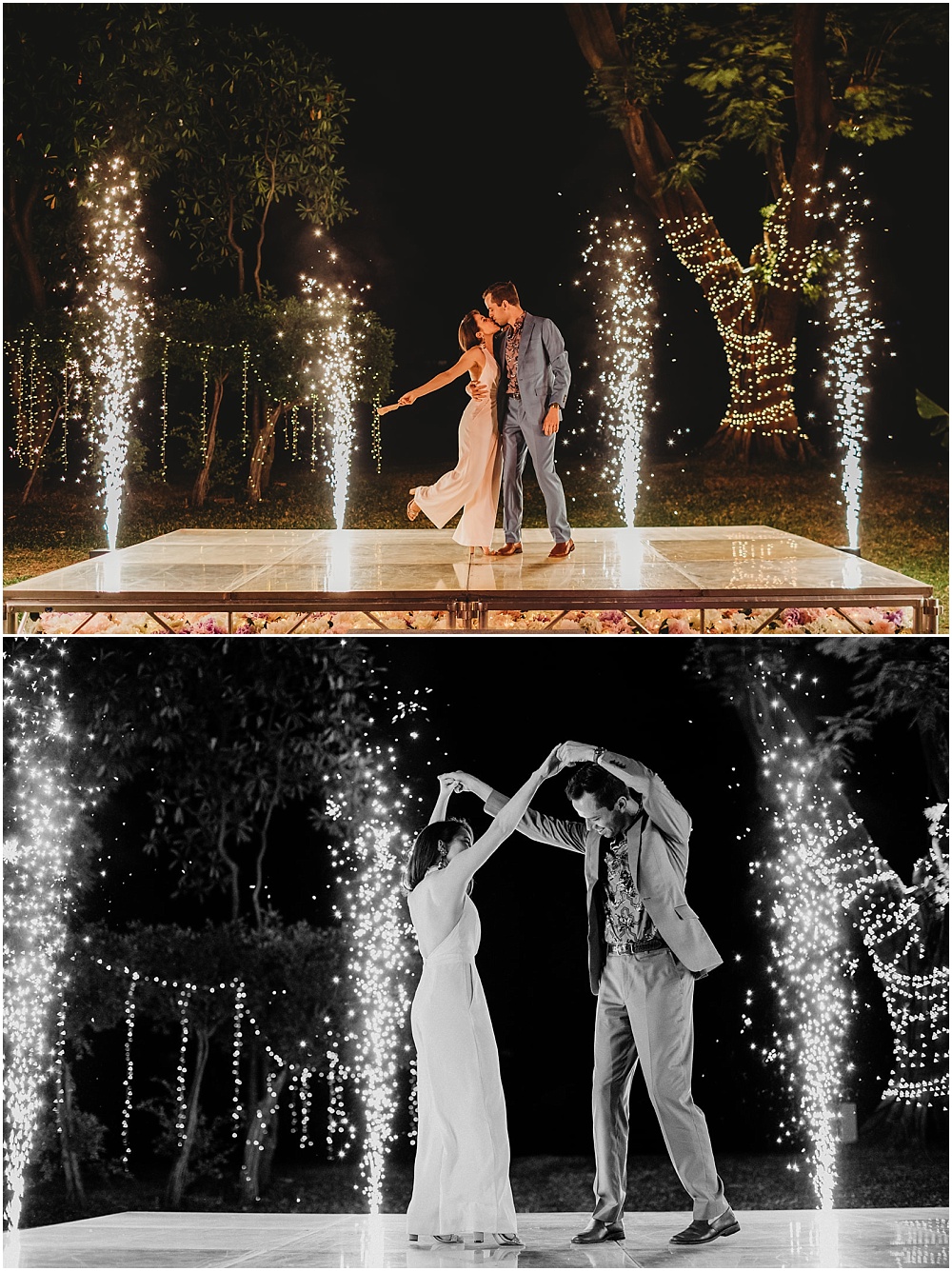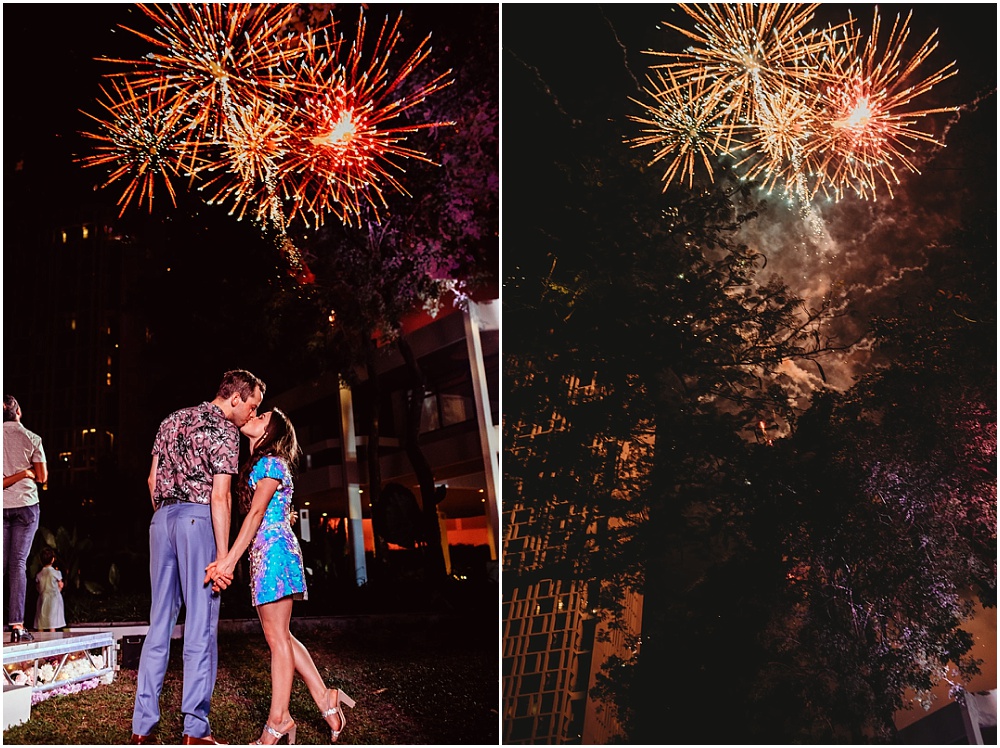 The following evening is when they had their reception on New Year's Eve. Prior to the celebration that evening they treated all their guests to spas for massages and even I got a massage.  Then everyone enjoyed some local food trucks for lunch. It was so relaxing and such a sweet gesture from the couple. For the reception, Kali changed into a fun bridal pantsuit, and it was super cute. The whole night was extravagant. Dinner had multiple courses as well as pyrotechnics for entertainment. The night ended with fireworks as we counted down into the new year! It is only the start of their journey as husband and wife and they started it in such an epic and incredible way.
It truly was an honor to be apart of this Destination Wedding in Thailand. Every moment was planned with so much love and really brought to life Kali and Grant's love of life and travel. The Wedding Bliss Thailand had 4 or 5 planers the whole day and the videographers Liefste Dag captured the essence and love in such a beautifully cinematic way. You can watch their wedding video and fall in love all over again with the beautiful breath-taking views of Thailand.
Planning your own Destination Wedding? Reach out and let us start planning your own magical wedding day. My bags are packed and ready to go!