This romantic, boho, and slightly hipster elopement still has my heart. Jenine + Duncan decided to have an intimate elopement on quiet Orcas Island. It's a beautiful spot within the San Juan islands just north of Seattle, Washington. The island is only accessible by ferry or plane, making it a very private, intentional place to visit. As I hopped on the 1 hour ferry to get to the island, the boat making its way through the fog, I knew that this Orcas Island elopement was going to be something special.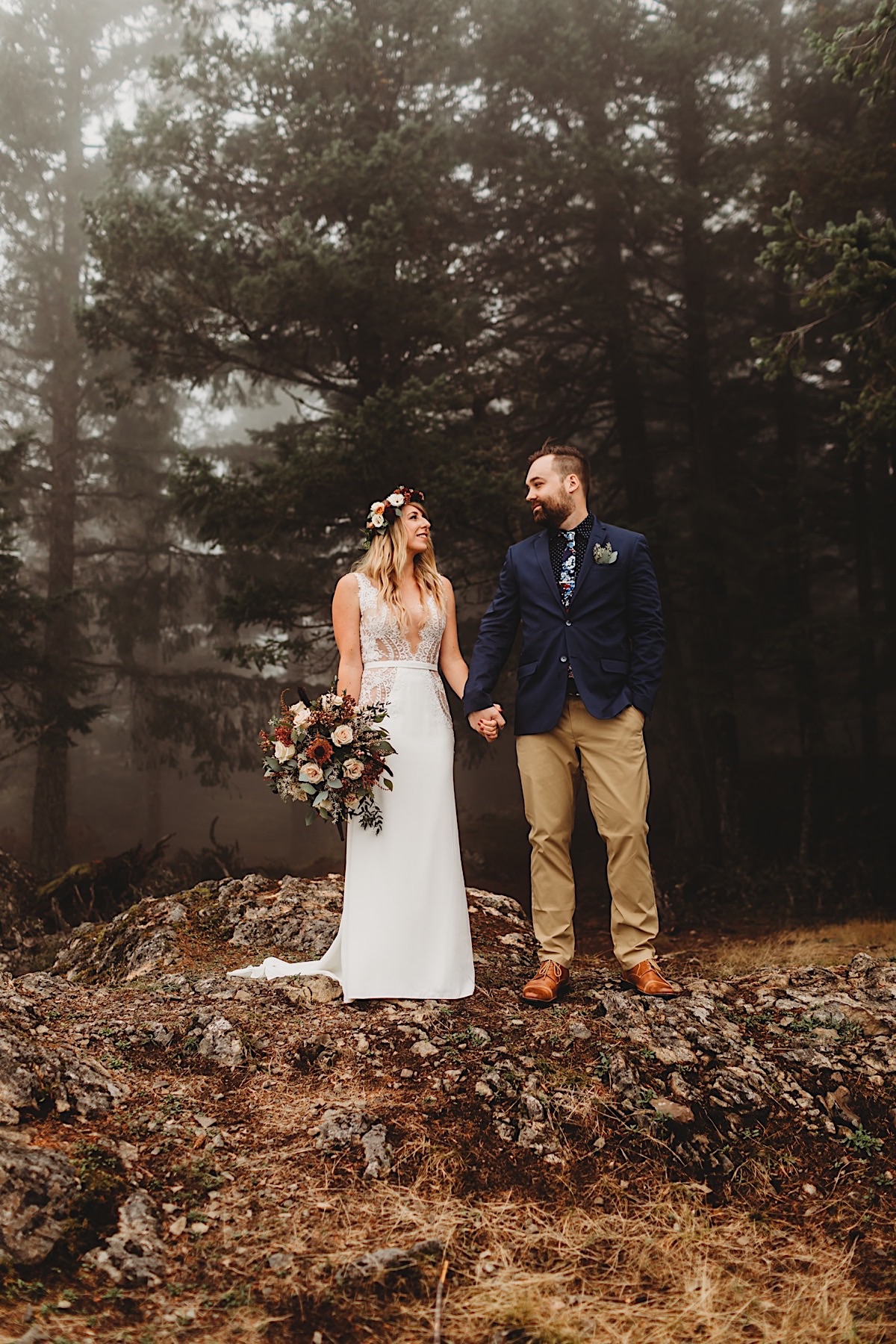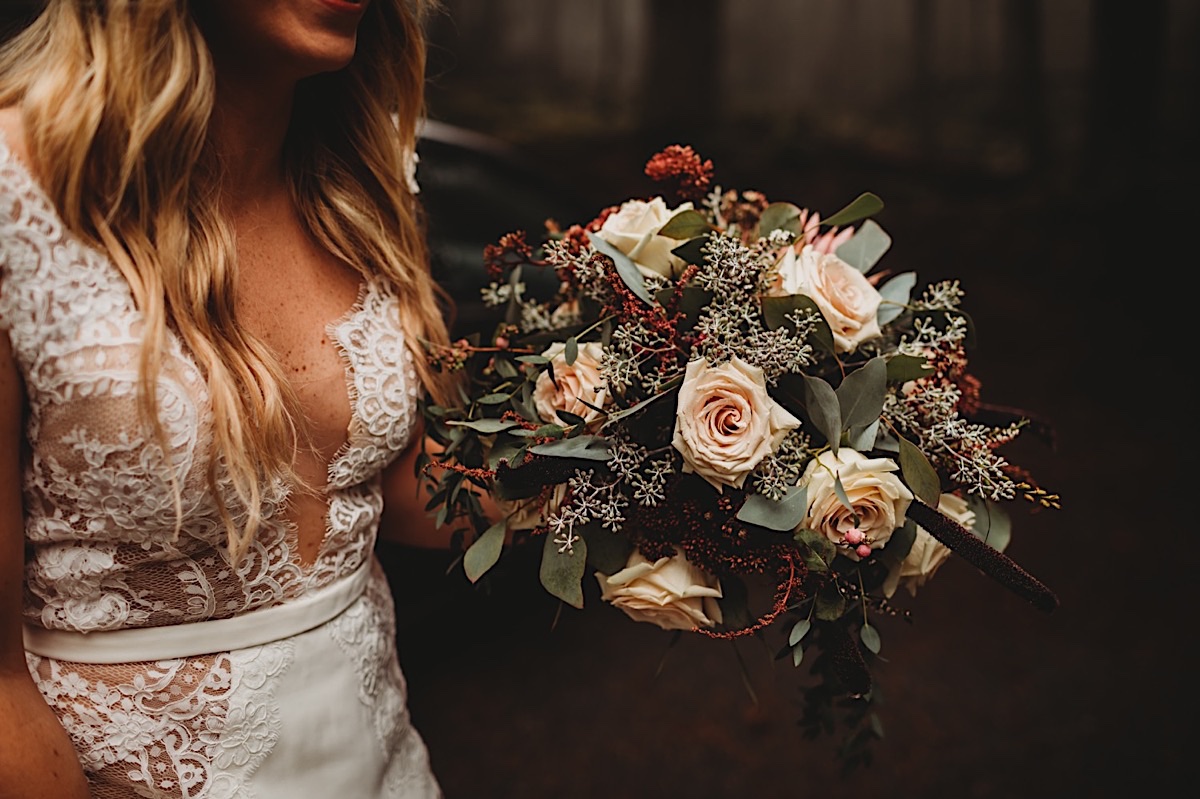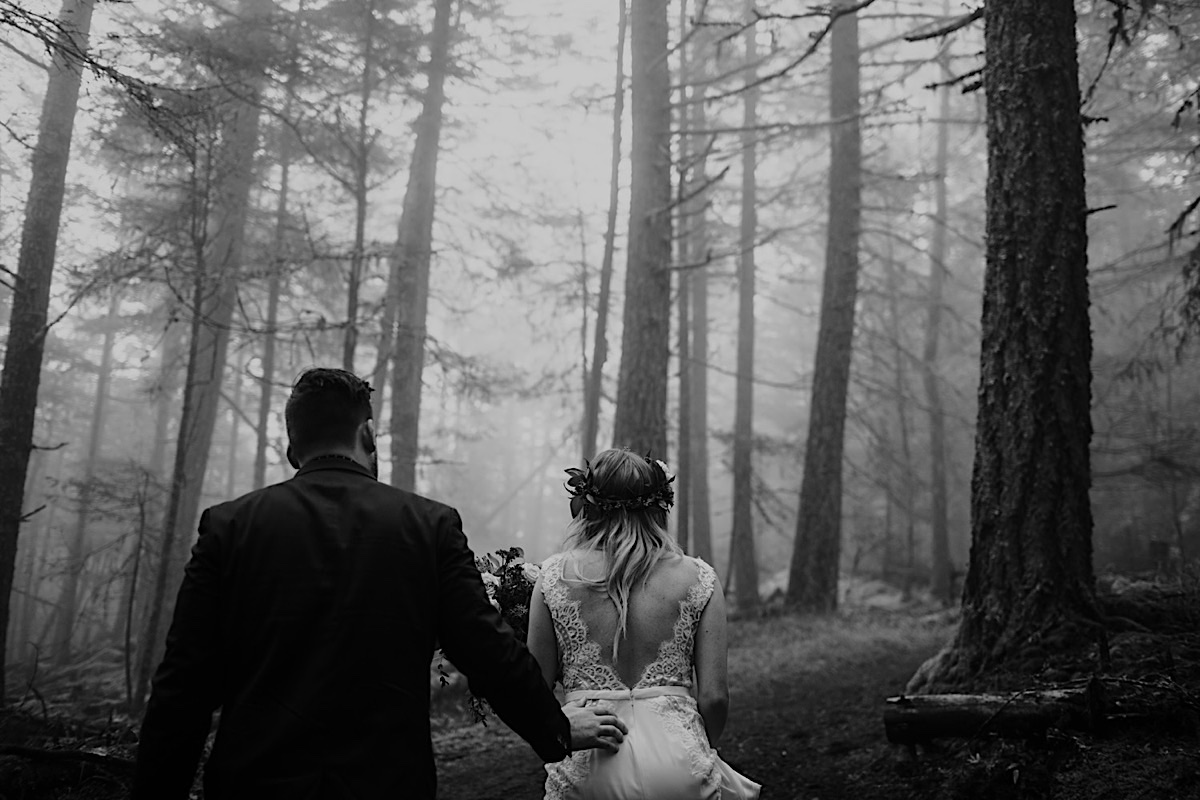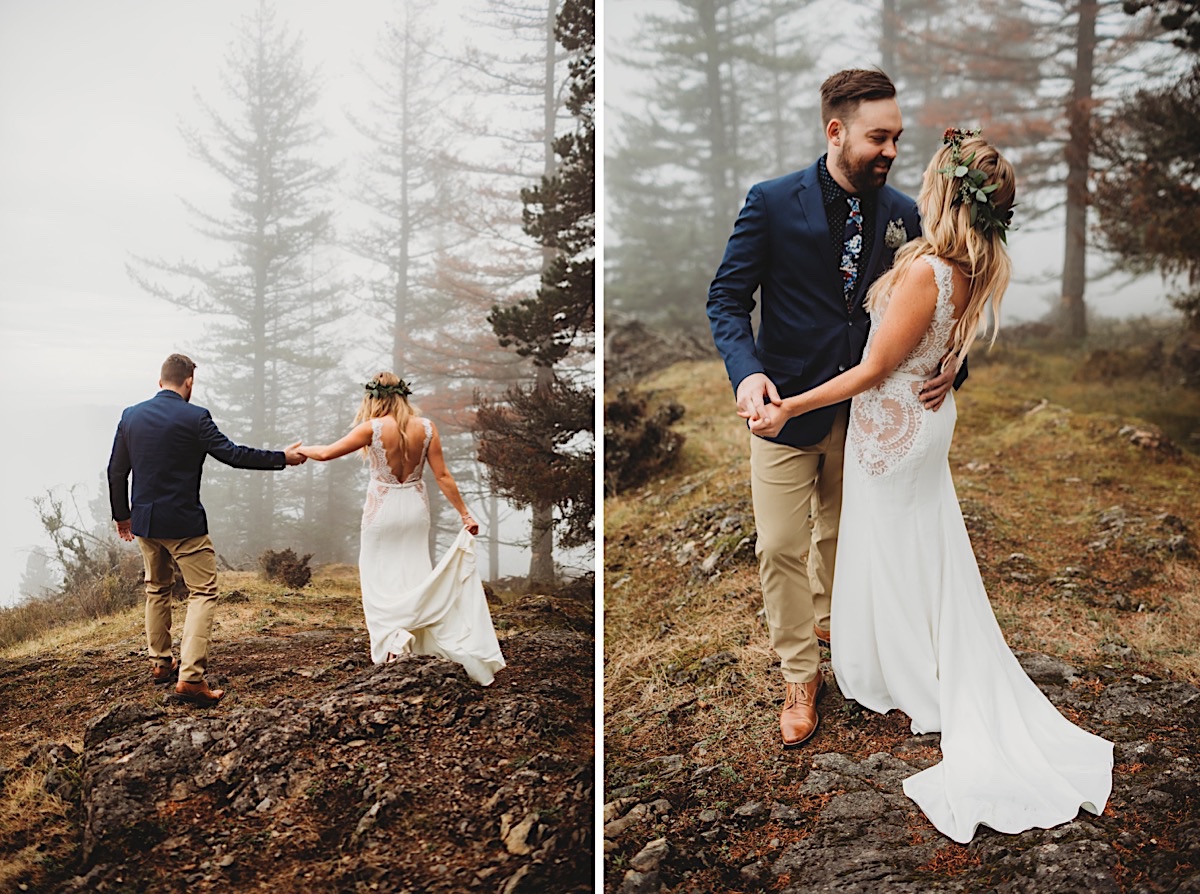 Jenine + Duncan had intended on having an outdoor ceremony, but there was a high chance of rain on the day of their wedding. They opted to hold the ceremony inside a tiny A-frame chapel located in the garden of the Outlook Inn, a gorgeous boutique hotel on the island. The interior of the chapel is dark wood, stained glass windows, and fit beautifully with the decor and florals Jenine + Duncan chose.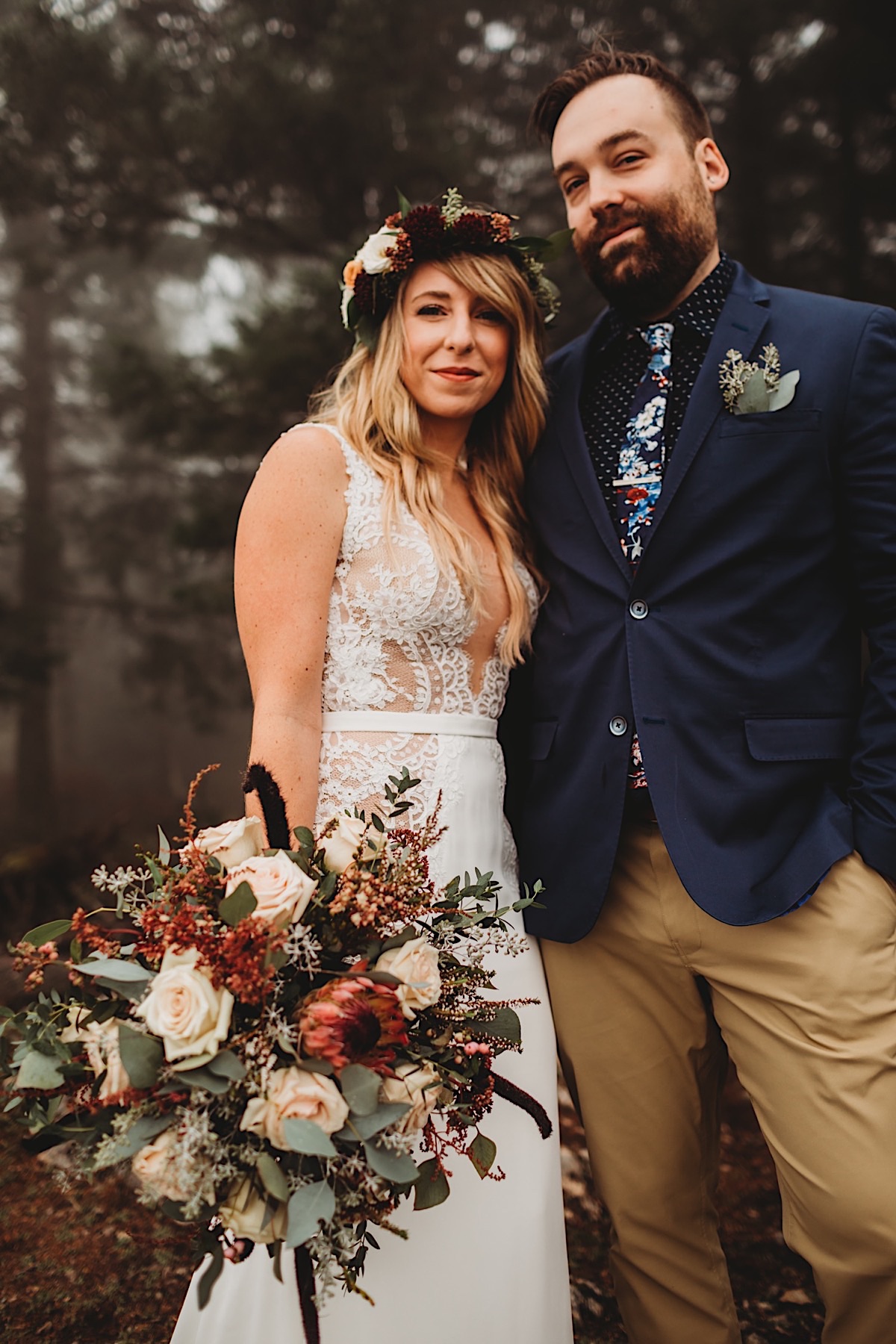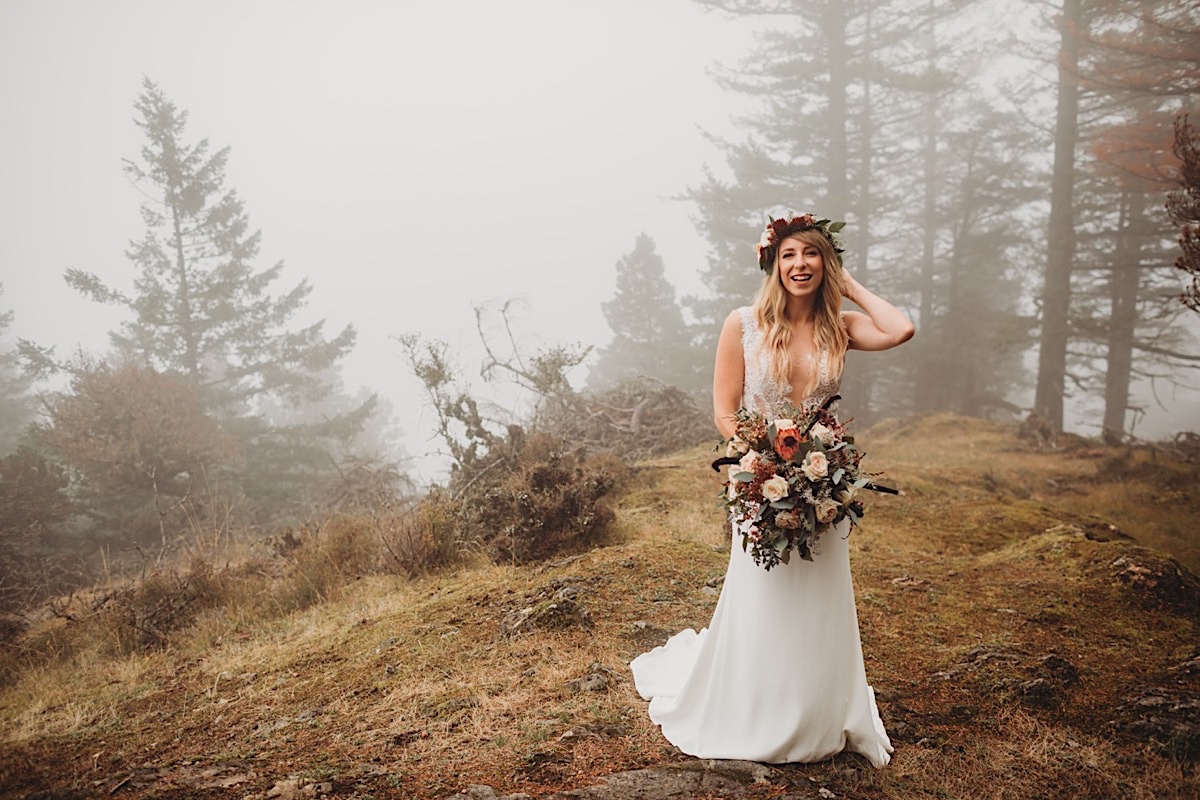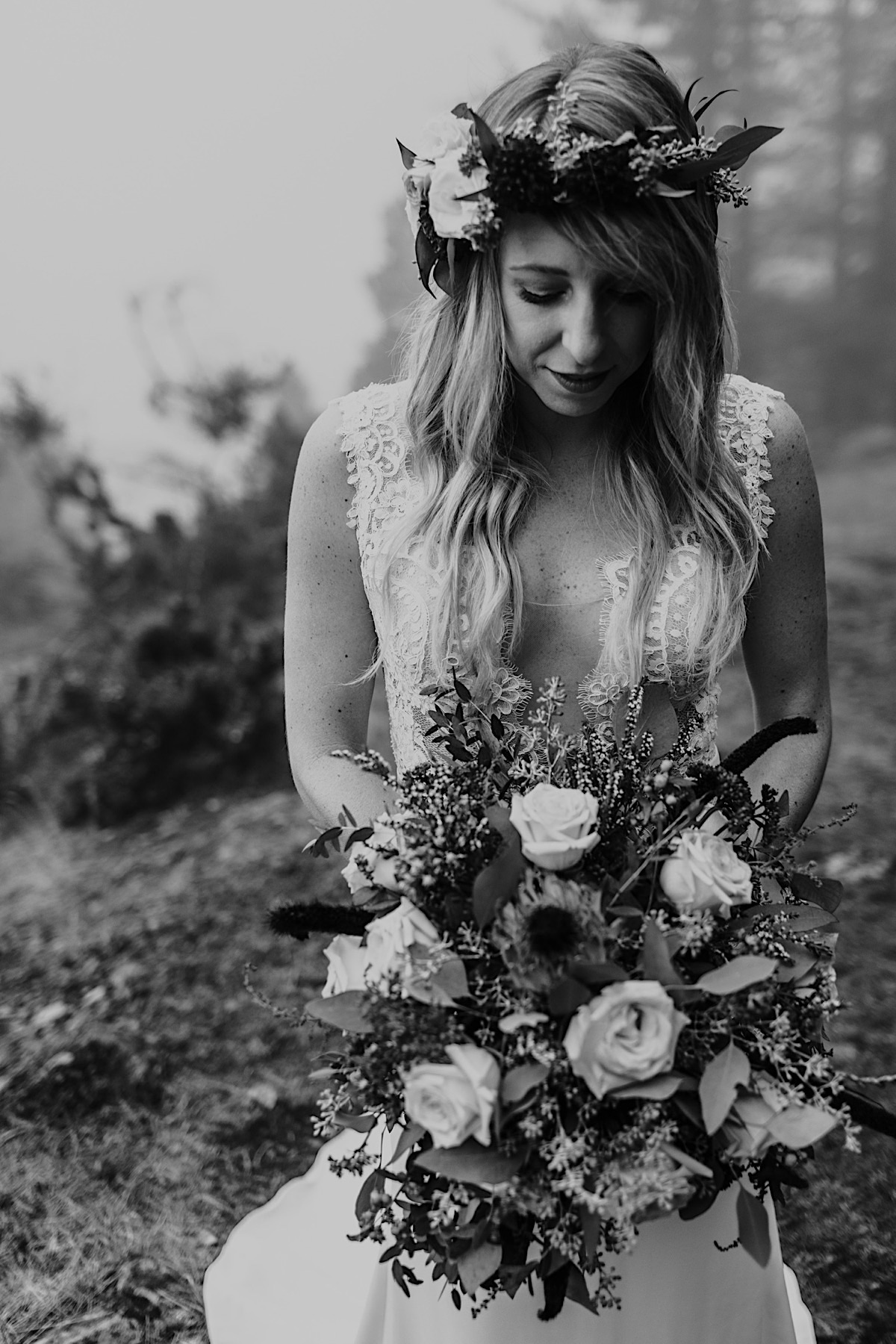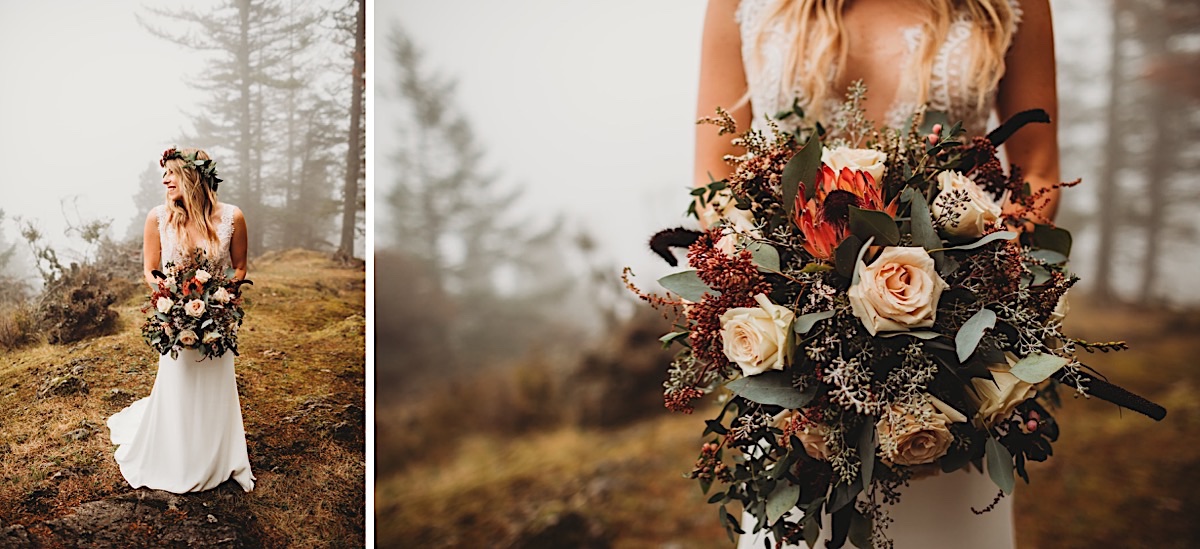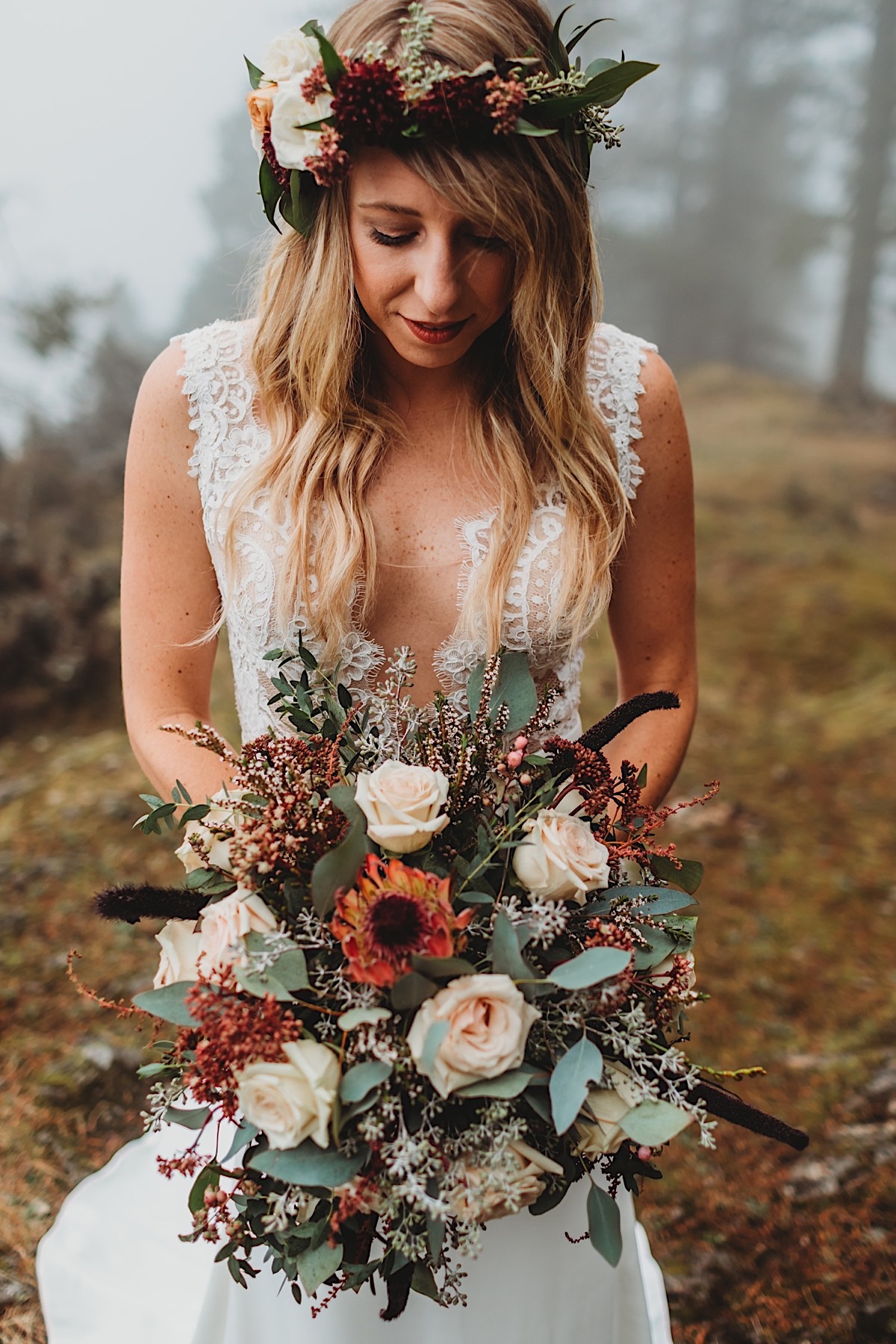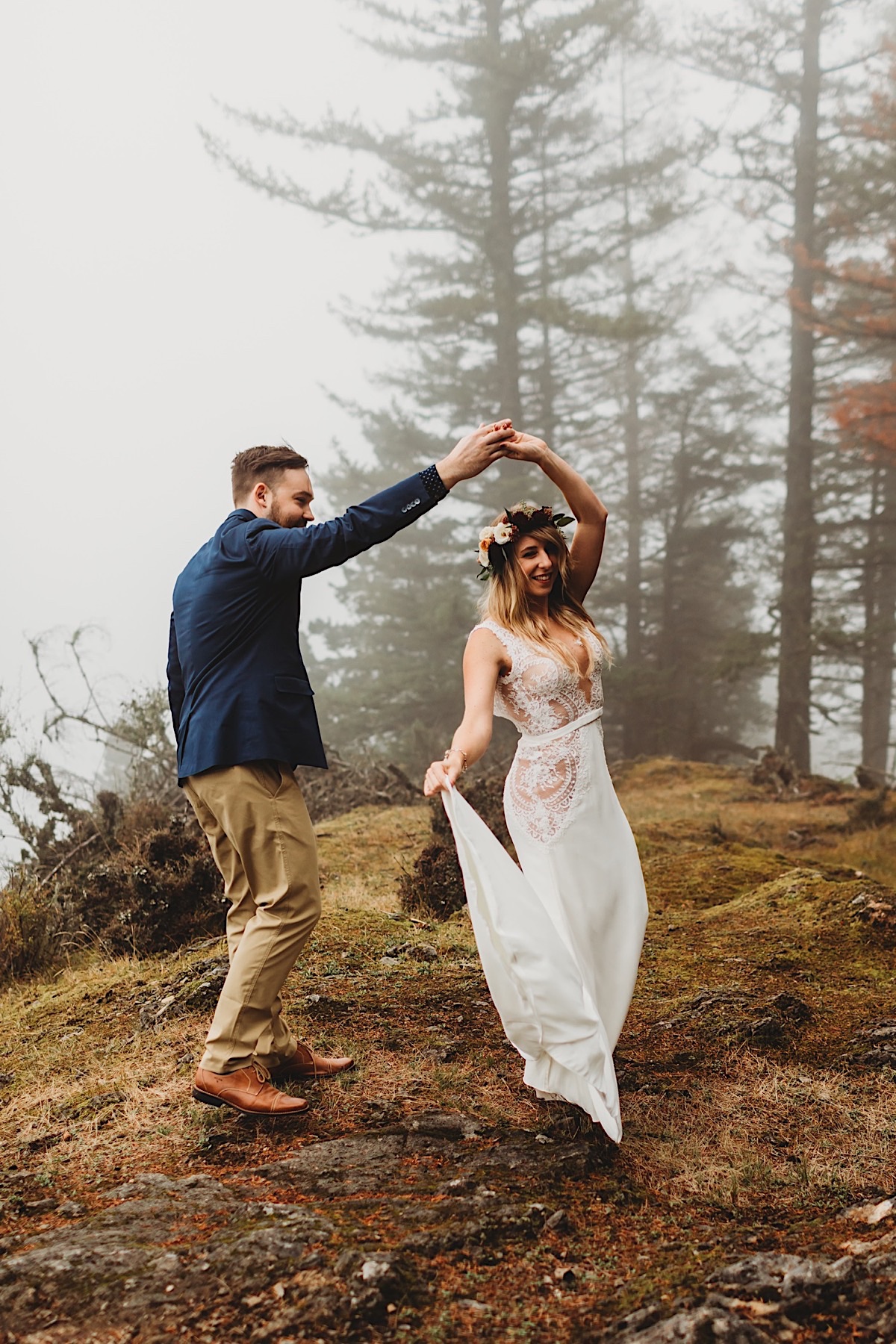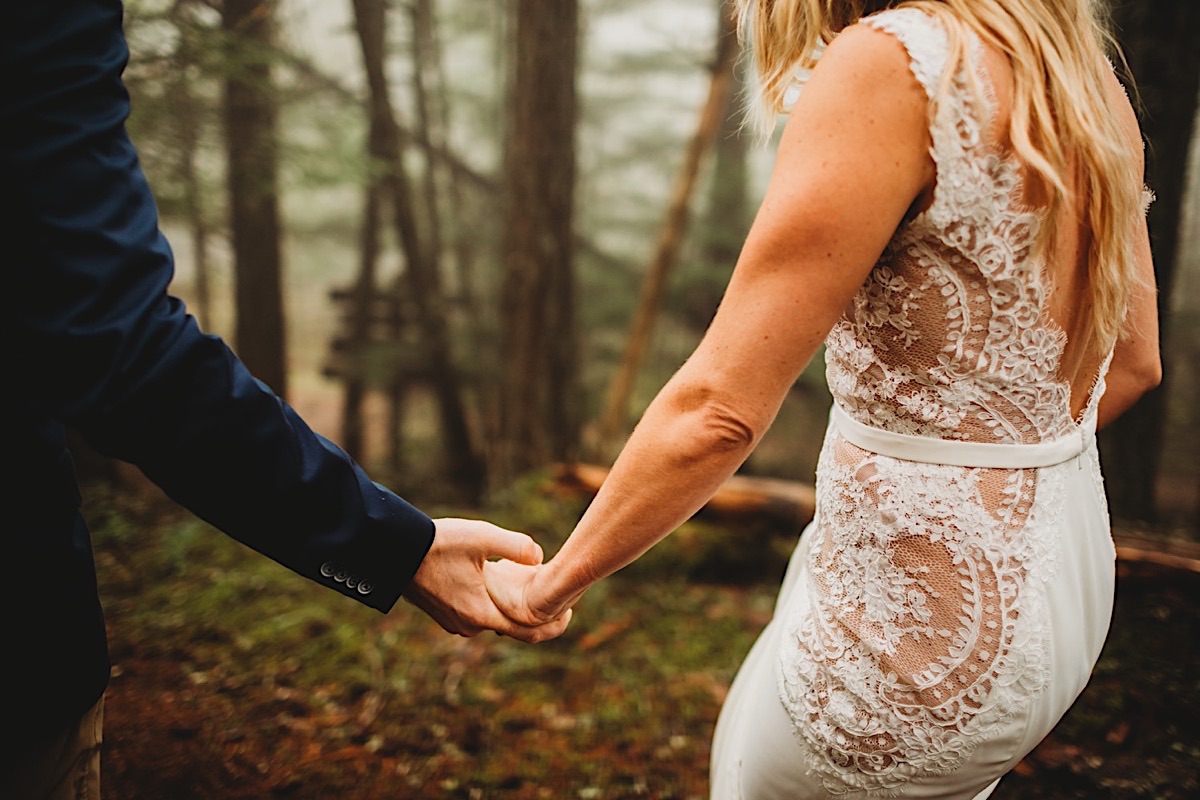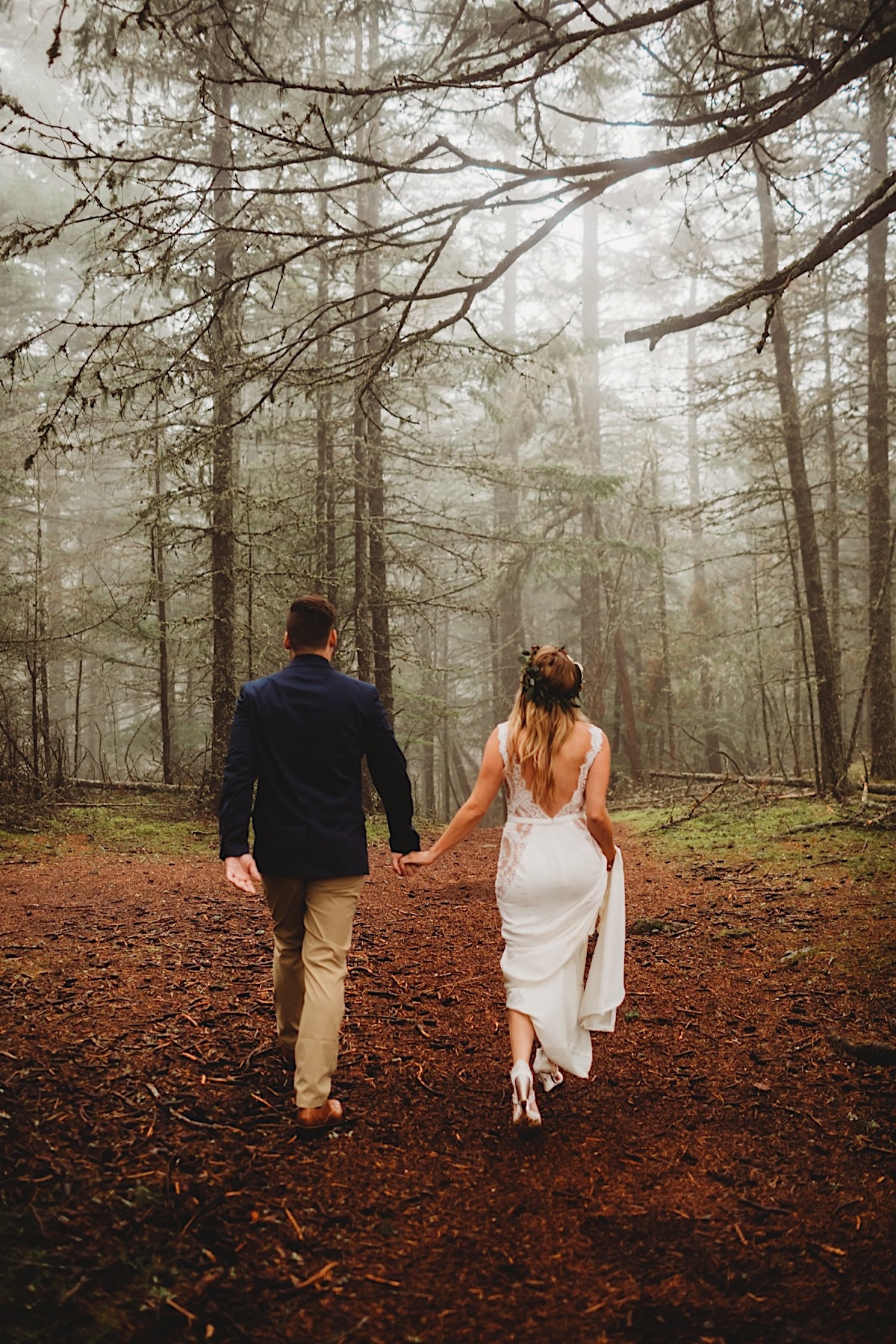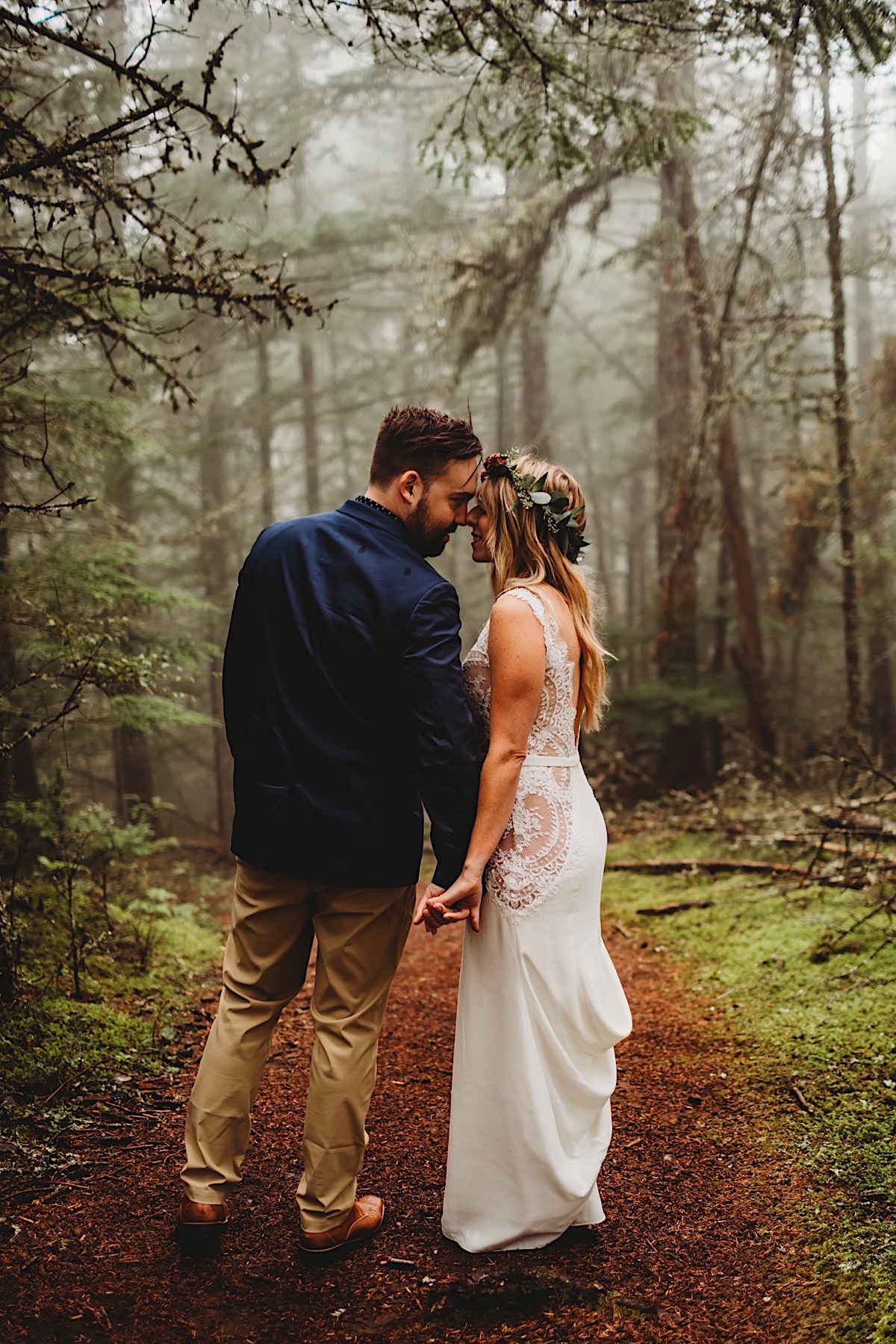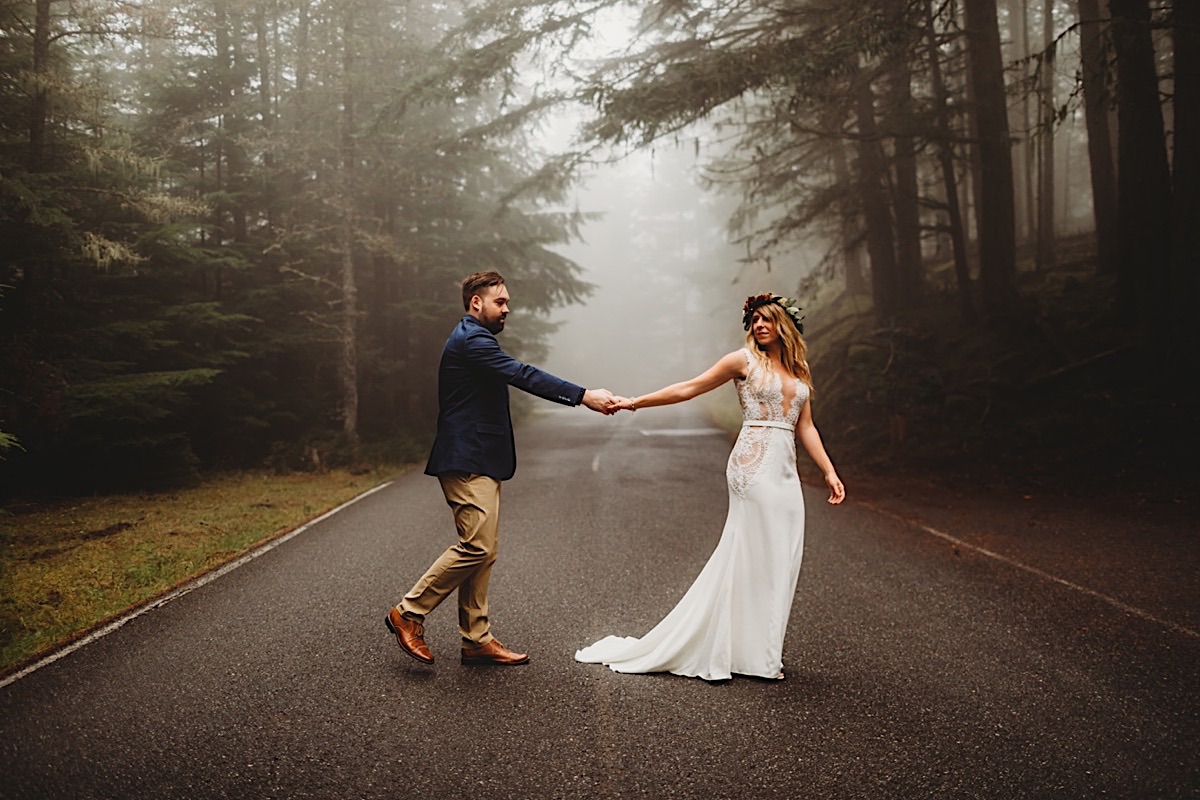 I took them to Mount Constitution, which is the highest point of the San Juan islands, and home to incredible views. We didn't stay long because it was drizzling, but we got awesome photos in the fog before heading down to a lower vista. Jenine + Duncan stood and took in the view, and it's like they were the only two people in the world.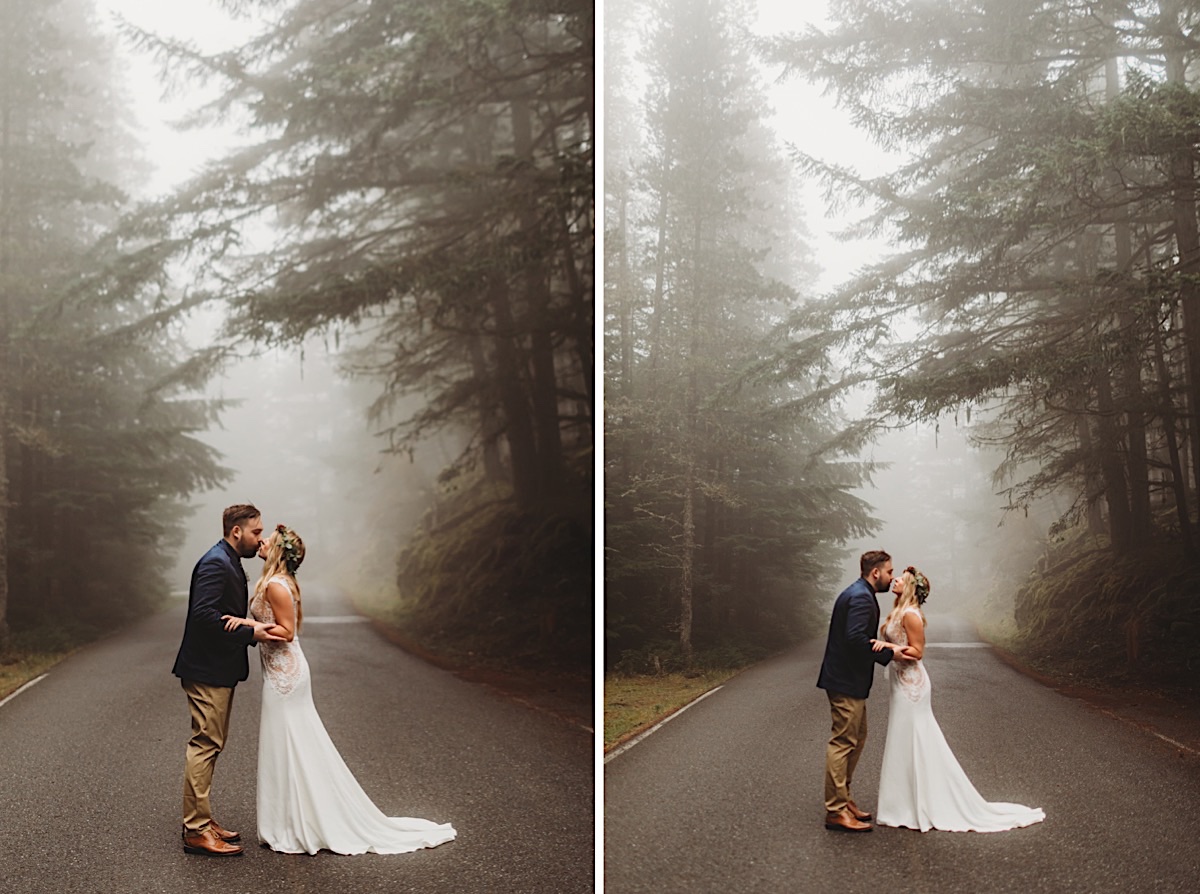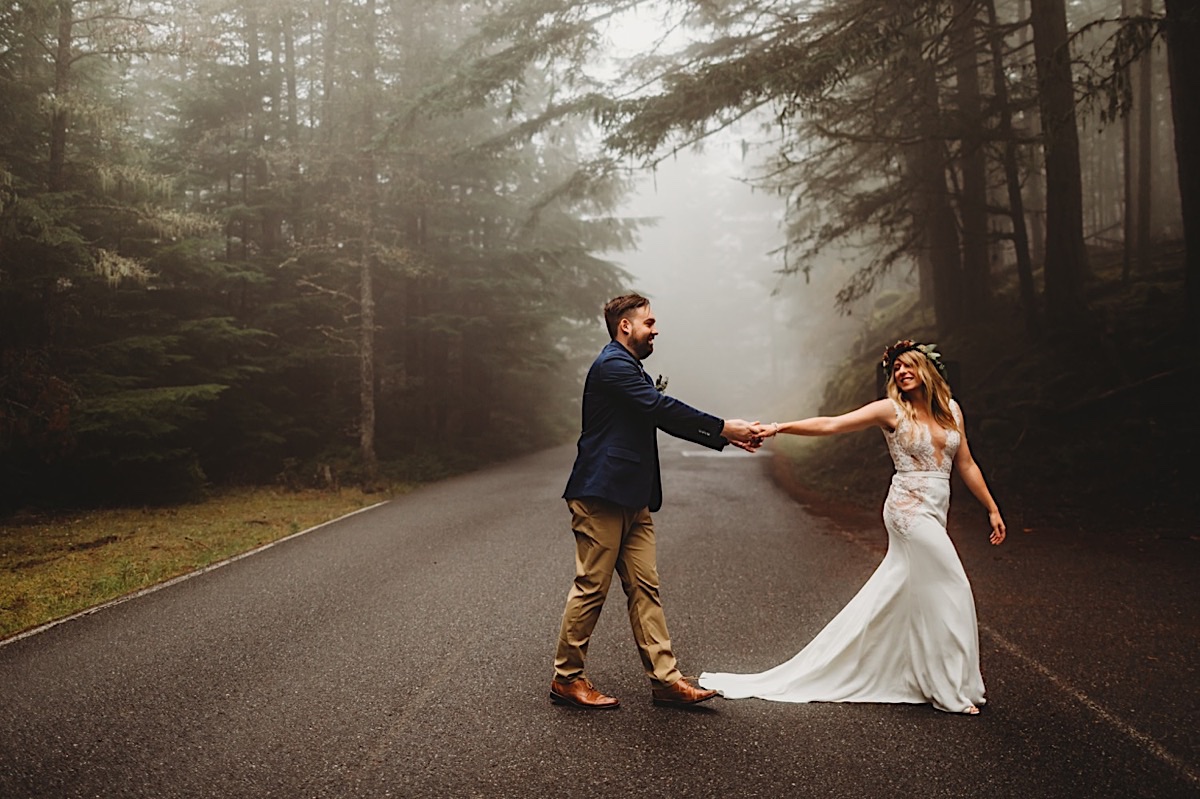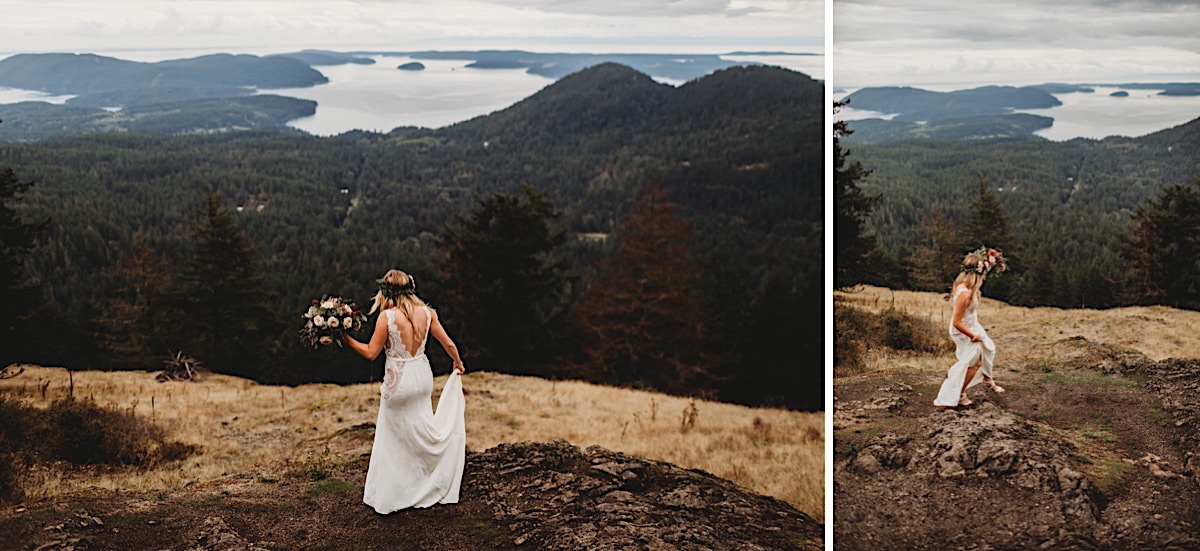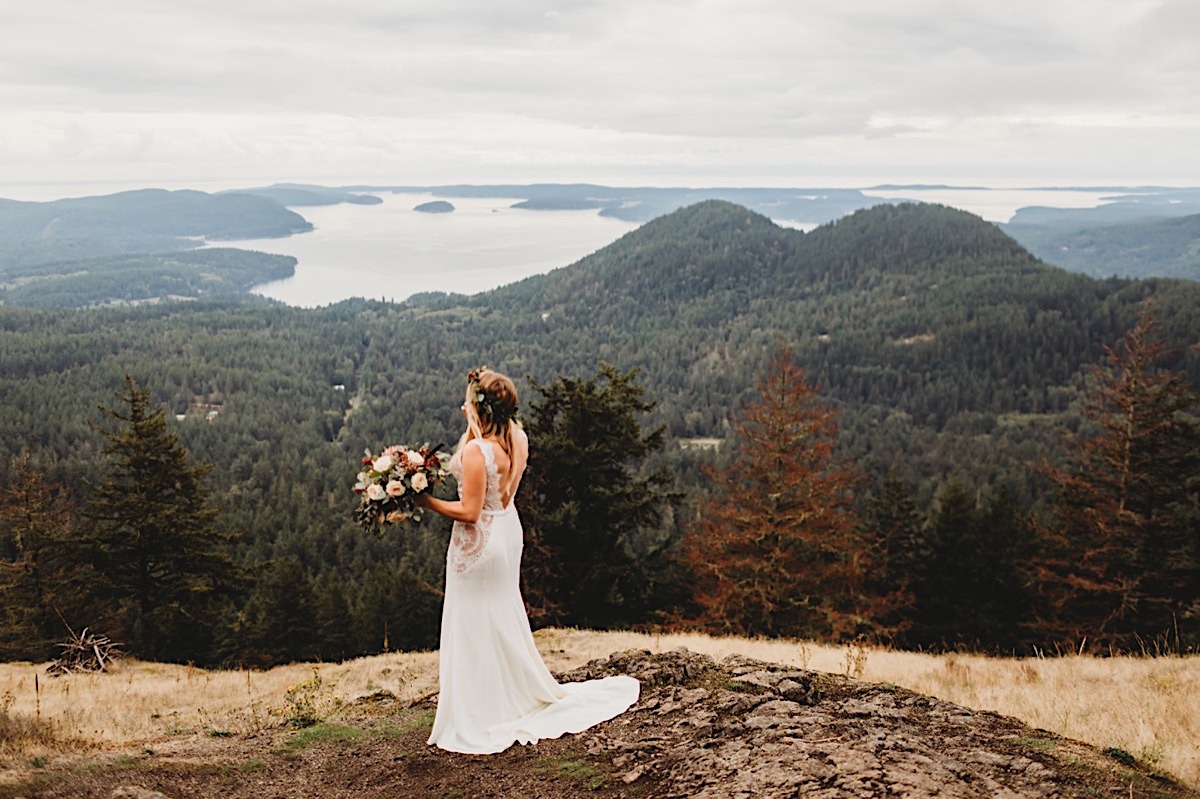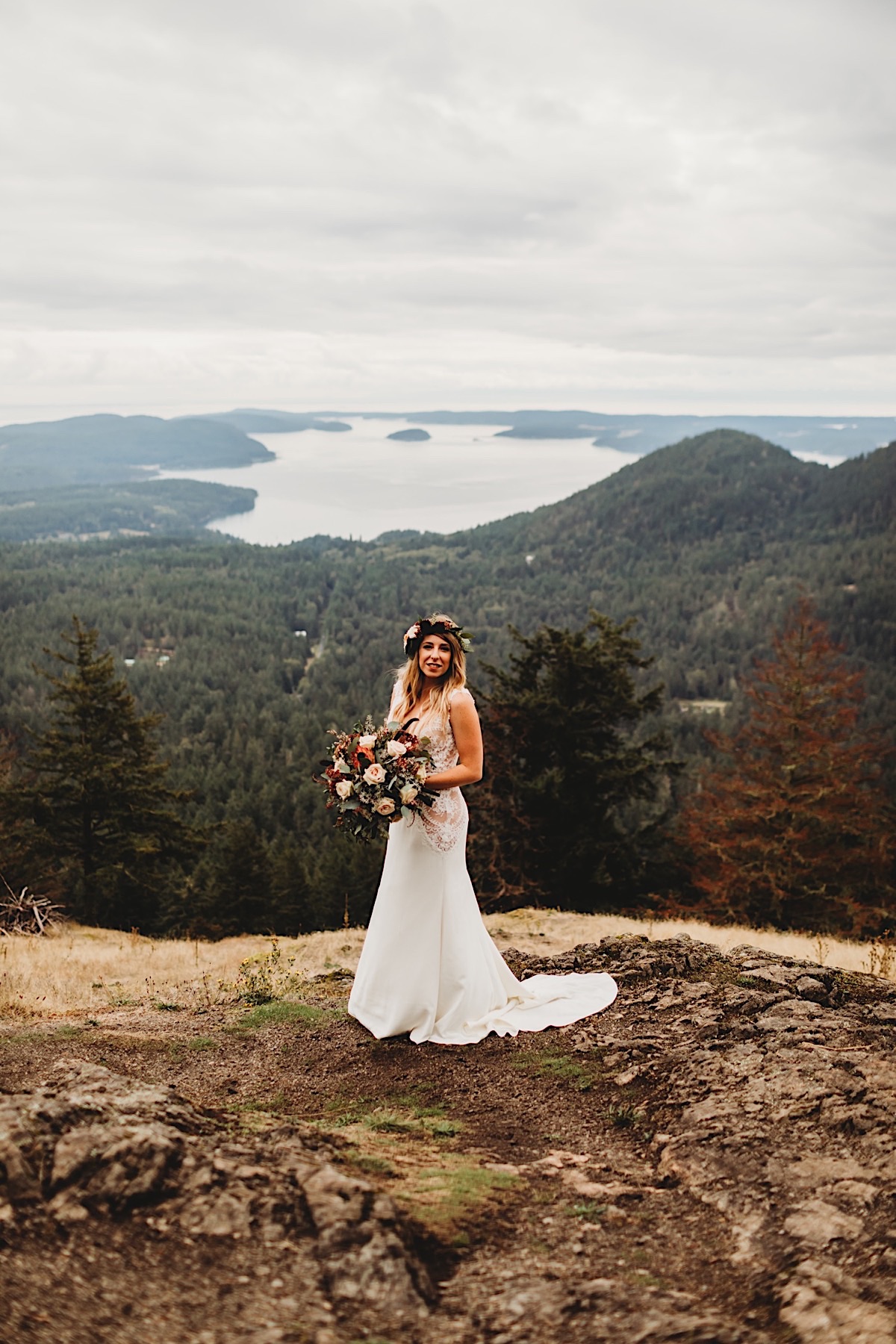 With stunning views from the top of Mount Constitution, it's no surprise Orcas Island made the New York Times list of 52 places to go in 2019.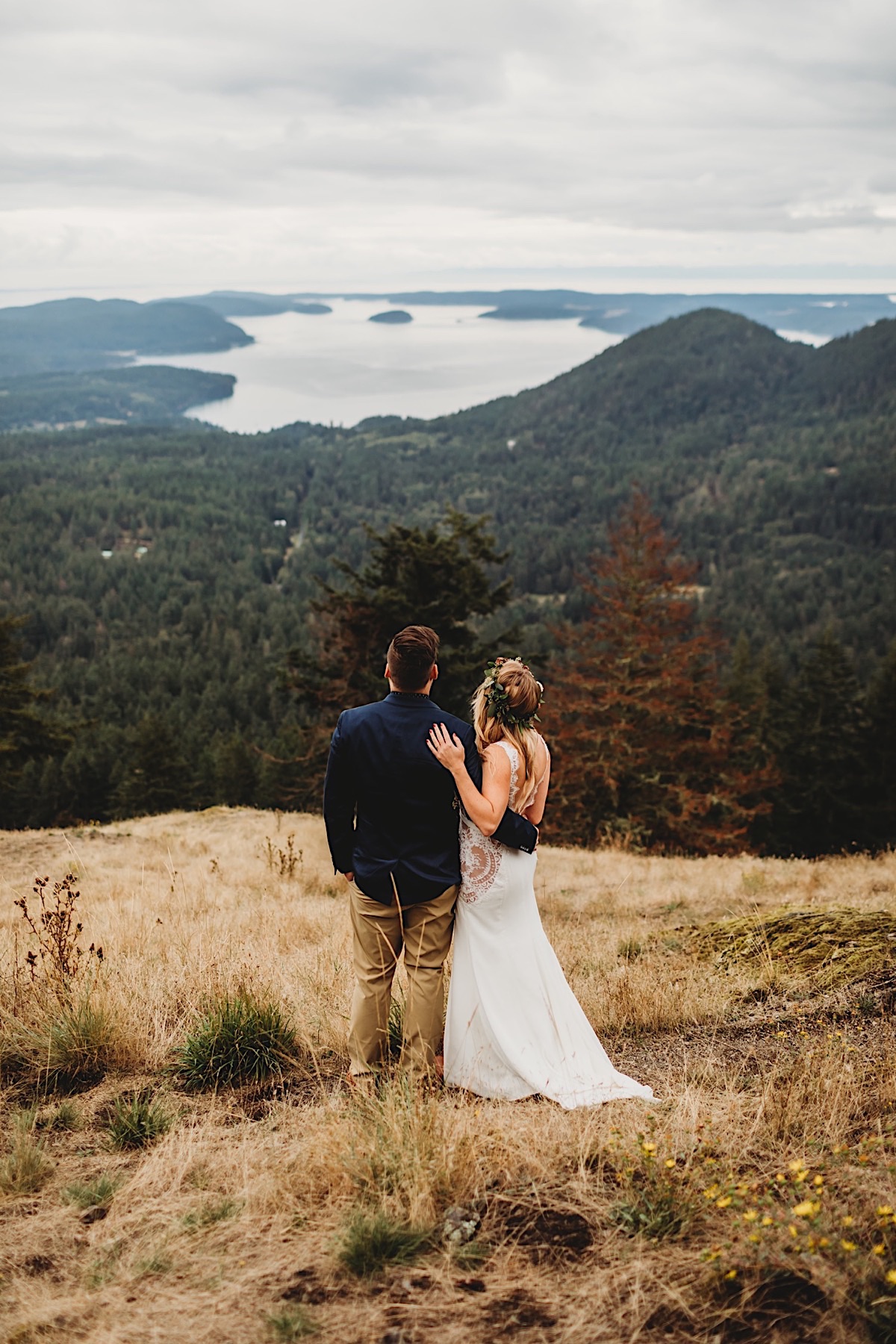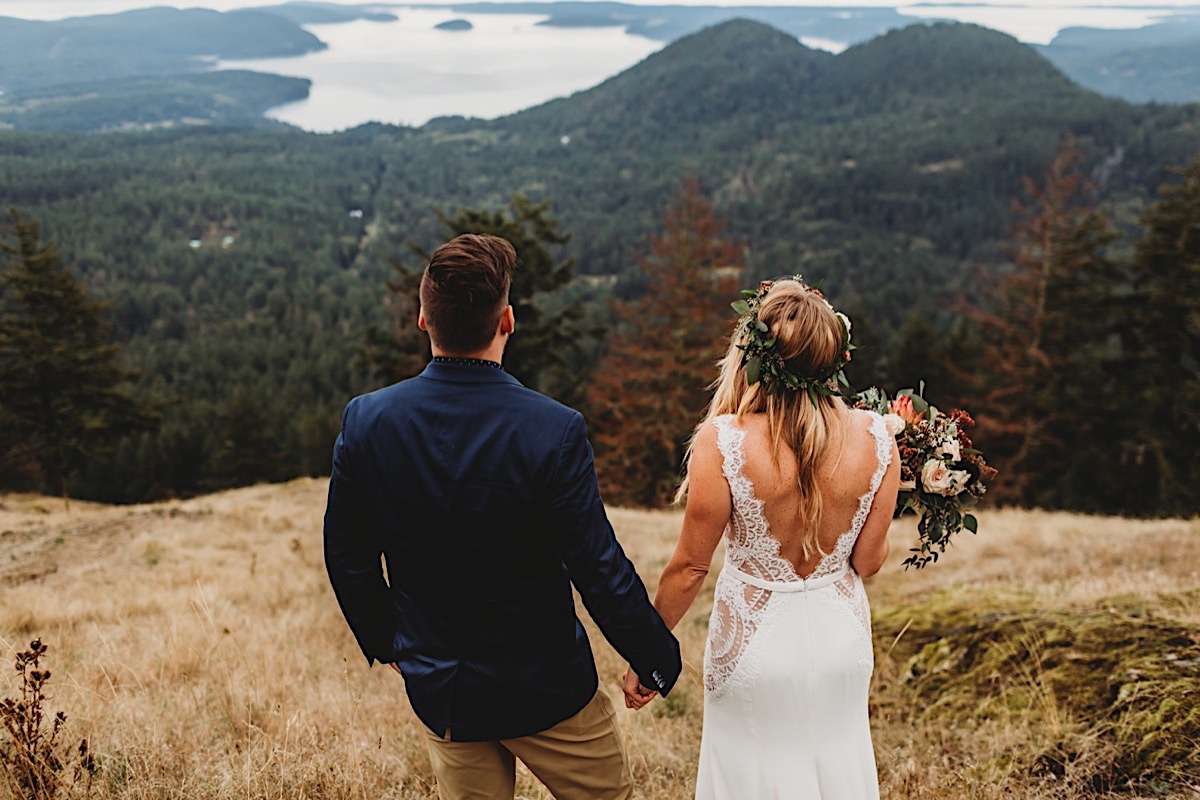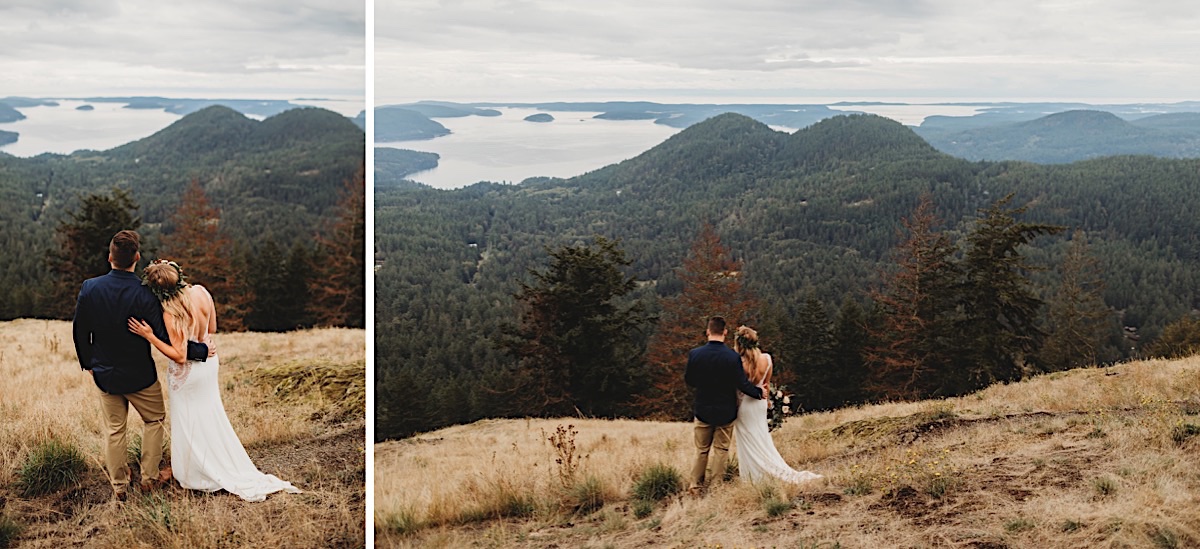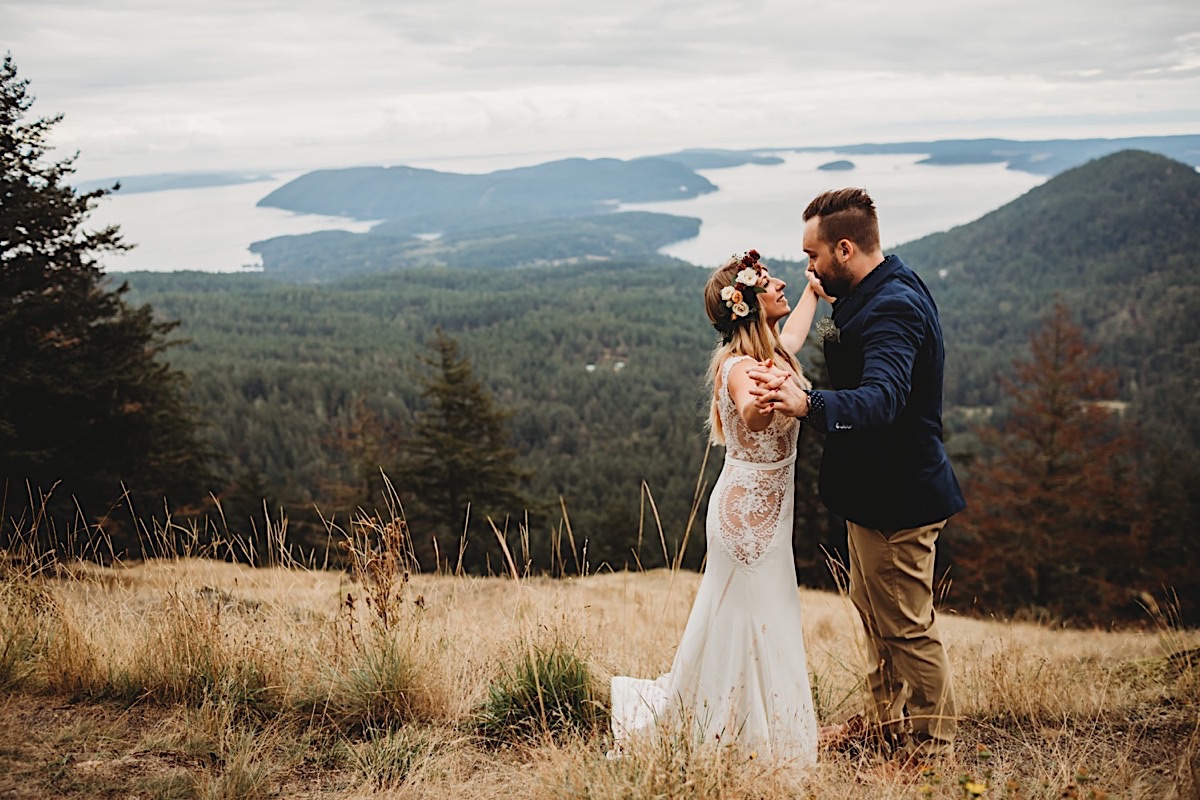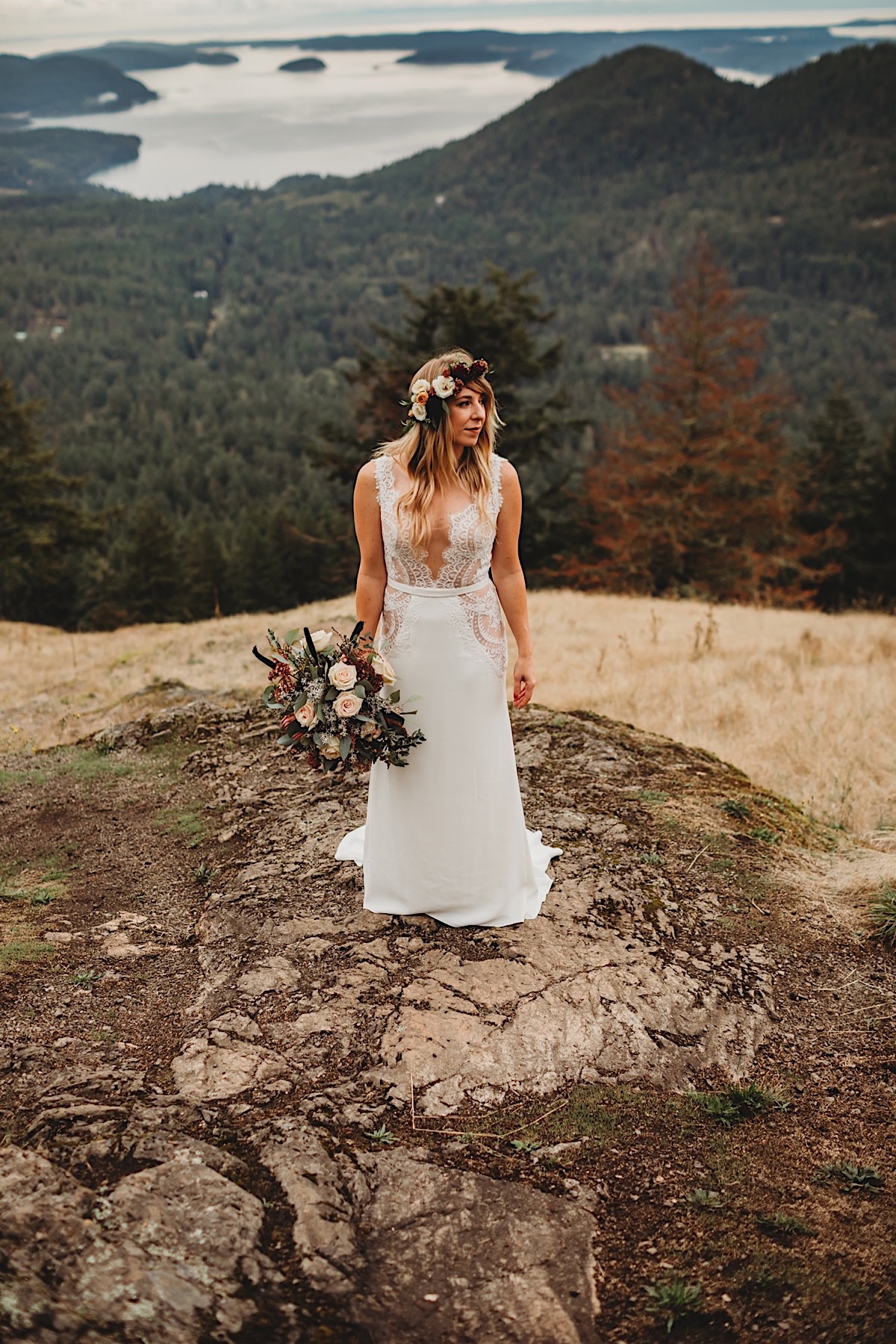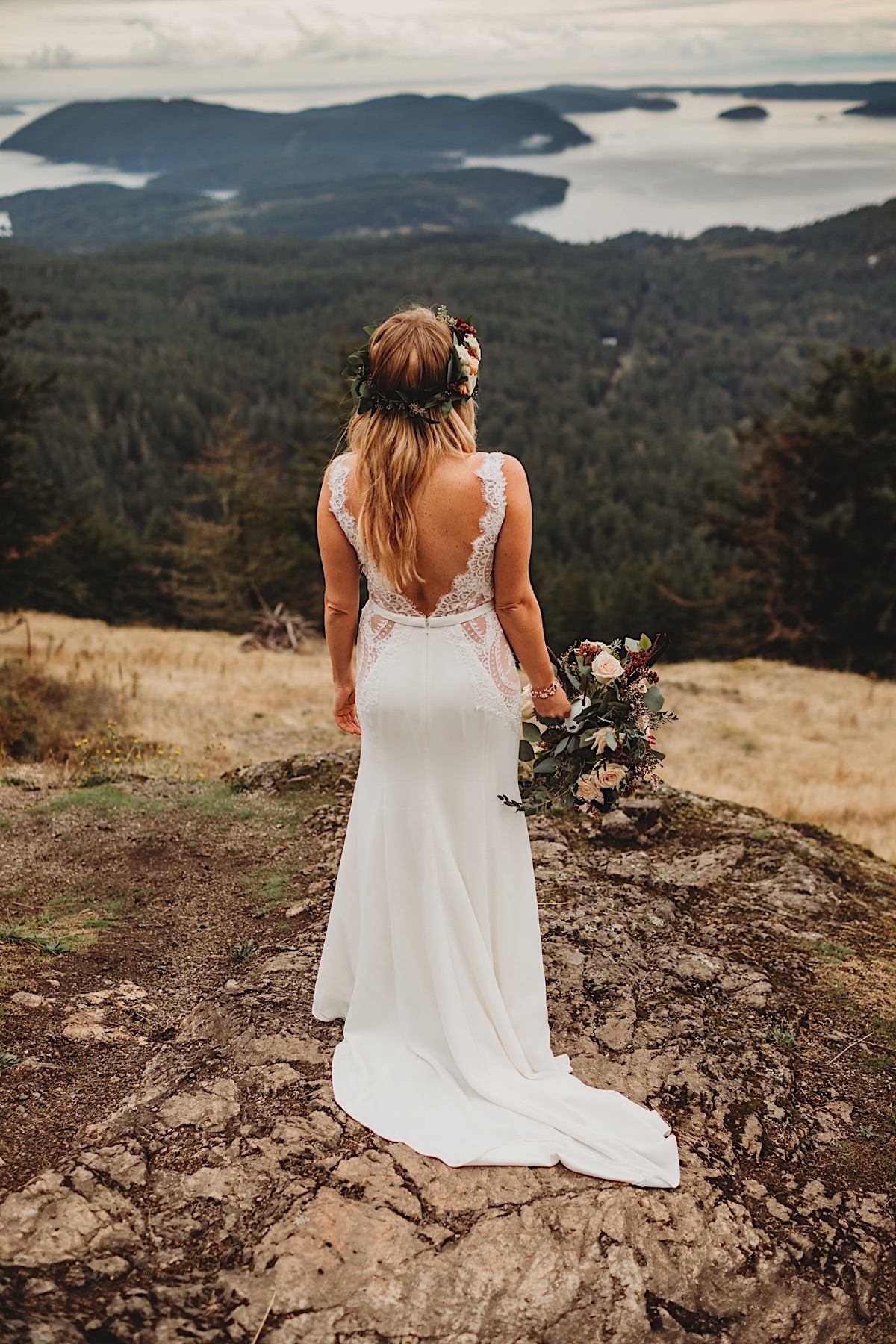 Some of the only company you'll run into on Mount Constitution – a piebald deer!
Because Orcas Island is only accessible by boat or plane, there's very little traffic and it's pretty unlikely that you'll run into other hikers. It makes it a beautiful location for an elopement if you want to avoid big crowds.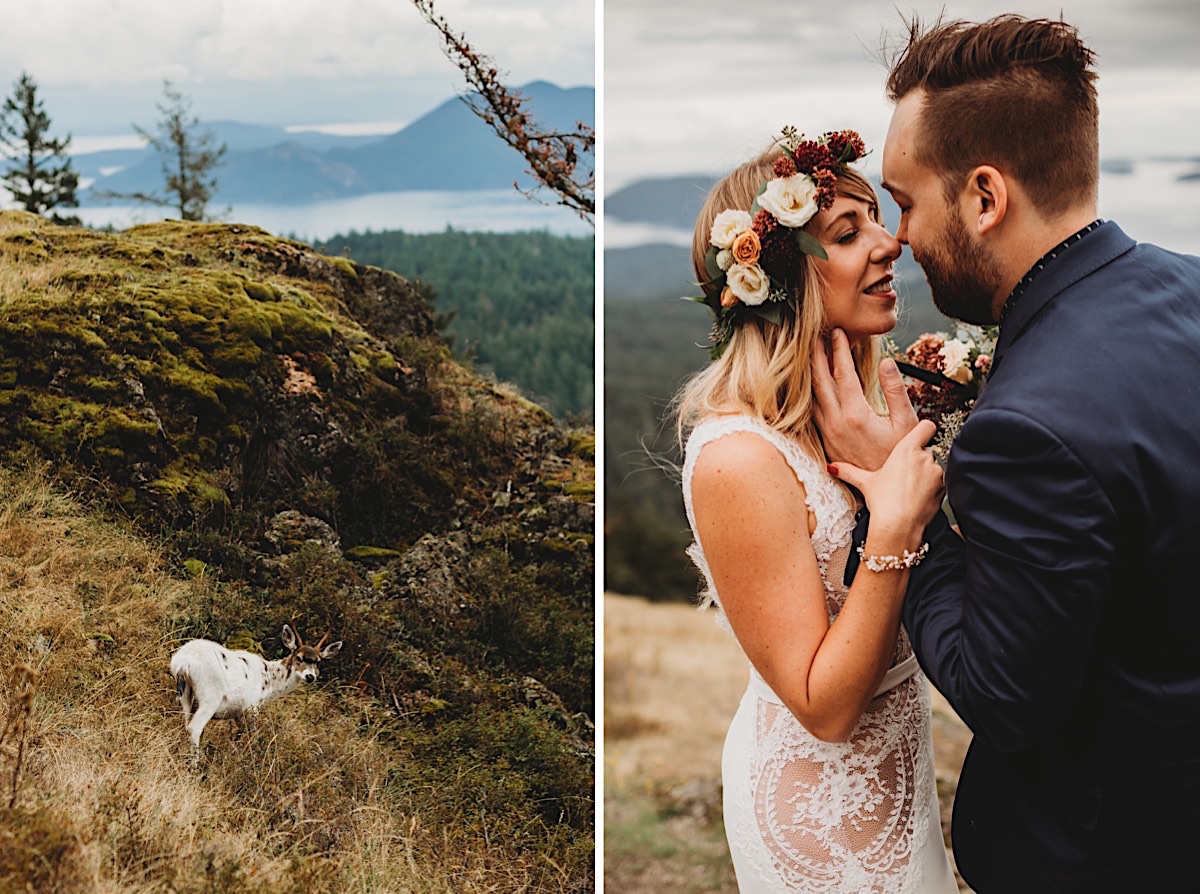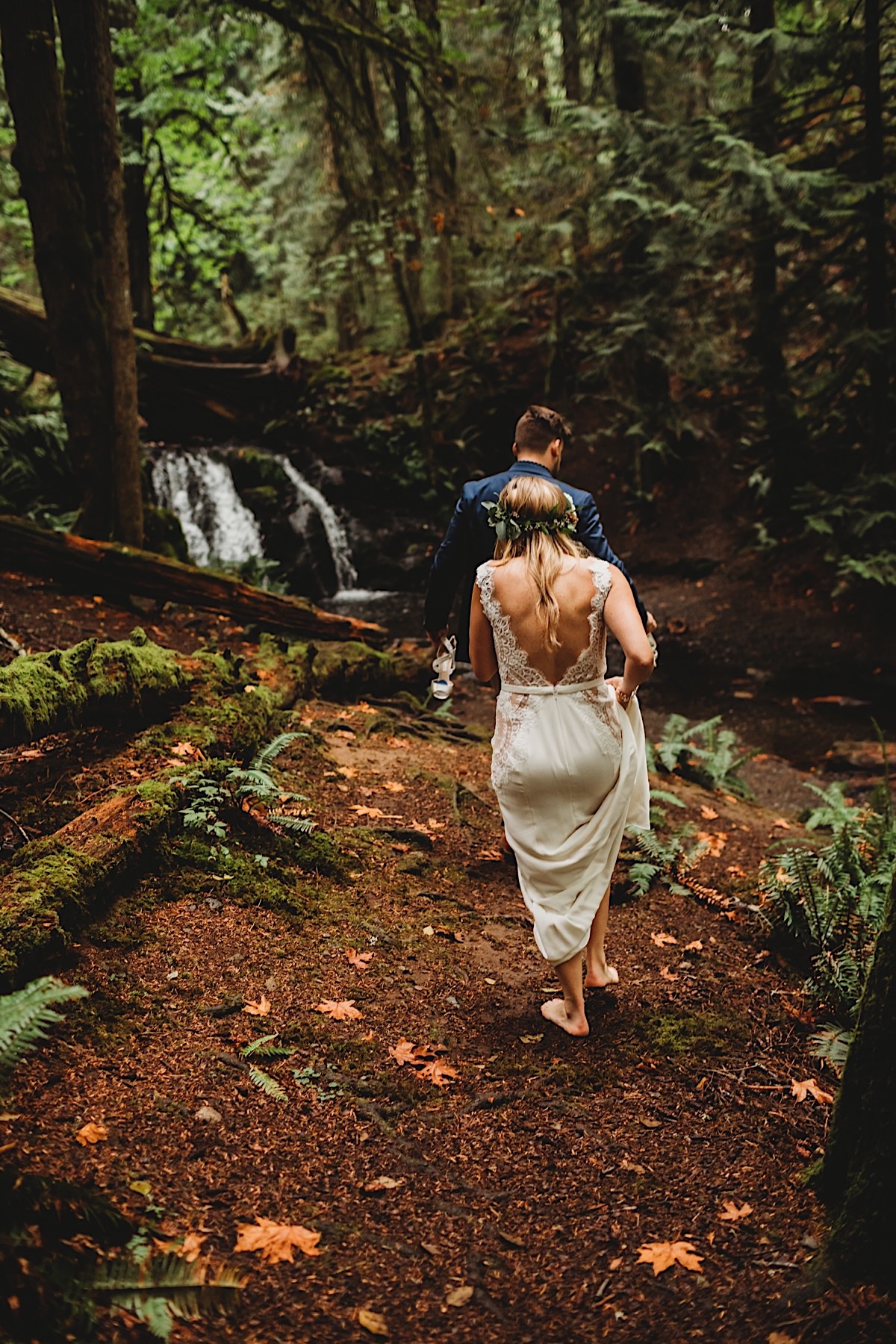 It was so quiet, so private, and totally affirmed my love for small, intentional weddings. We went down further on the mountain to the waterfalls. Jenine hiked all morning in her gown and heels, and did not care one bit about getting mud or water on her dress! She had no fear of getting dirty – she was just so happy to be on the island adventuring, marrying the love of her life.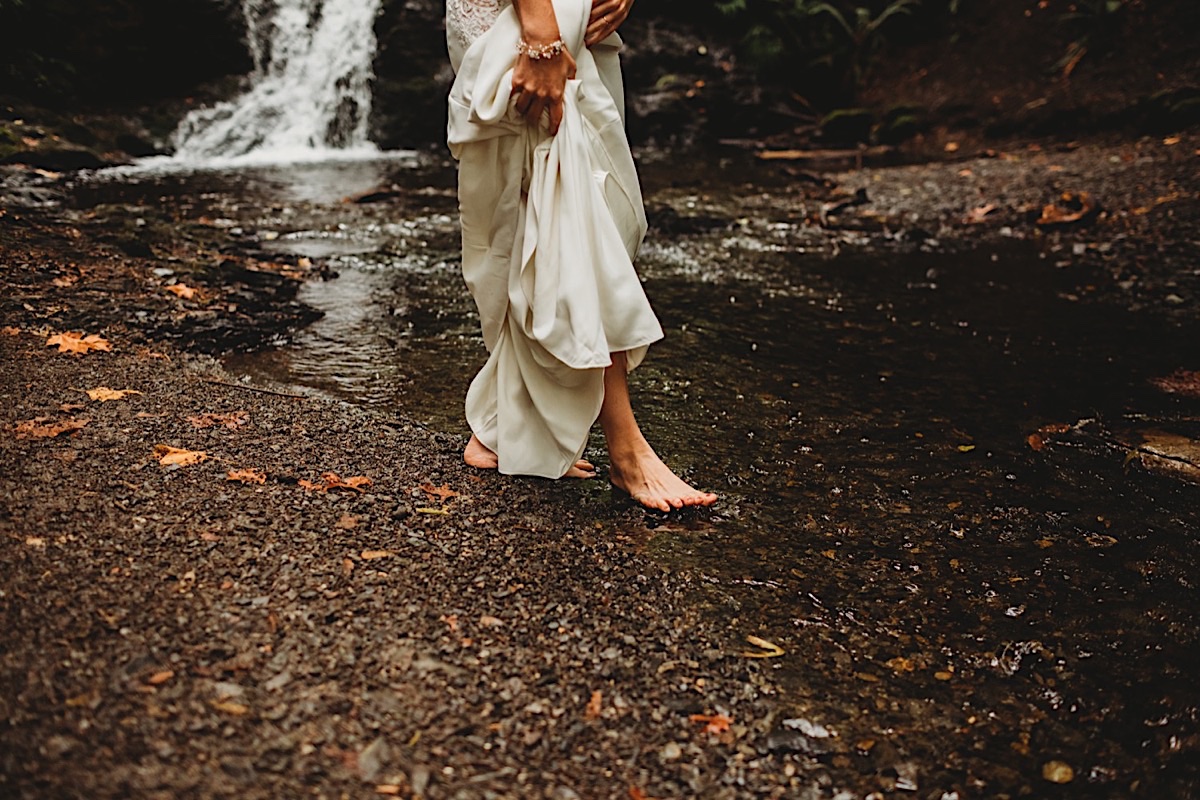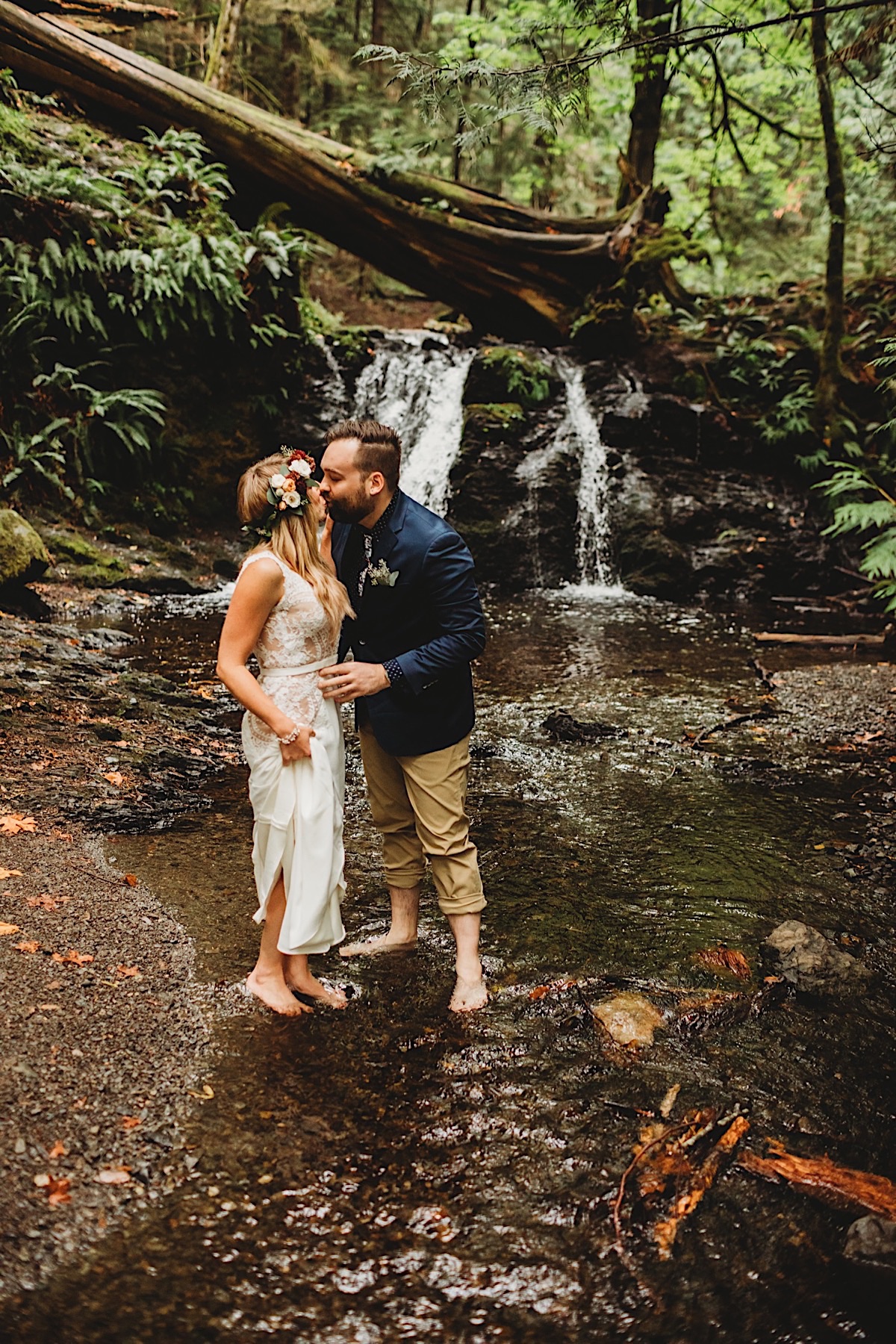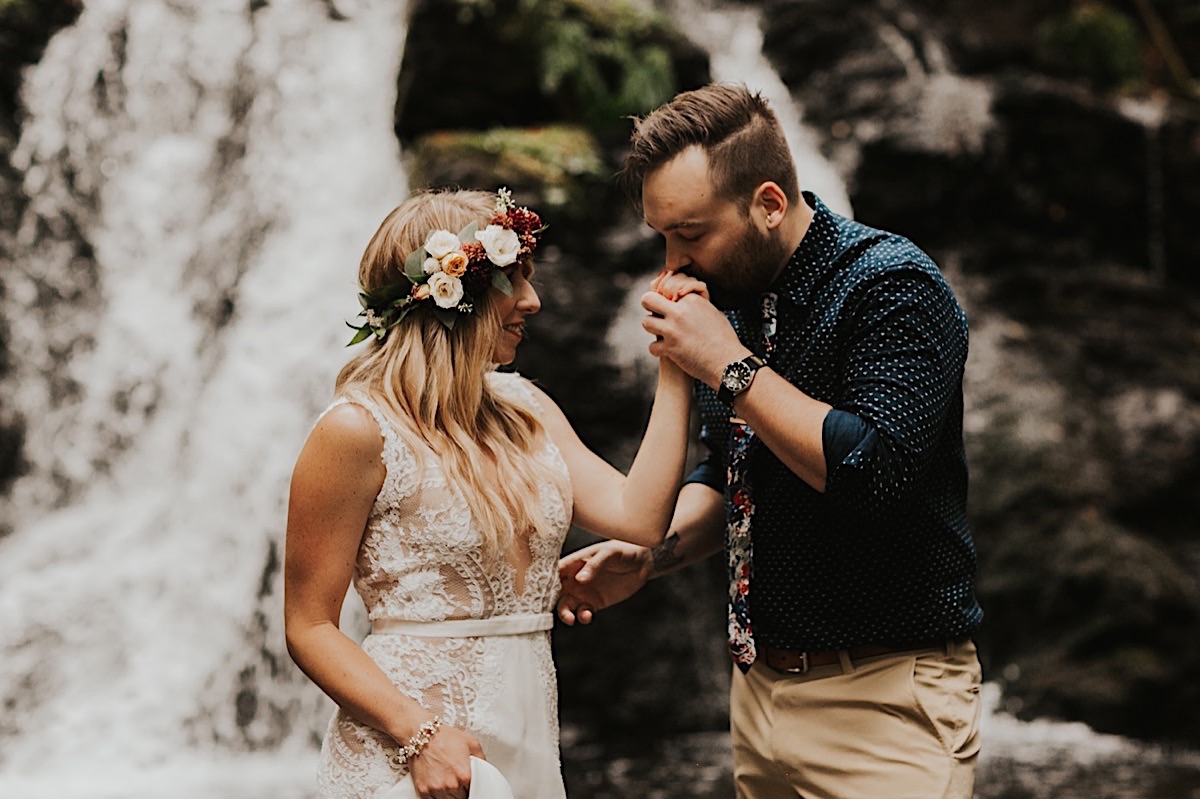 Planning your wedding day intentionally means you have time for the things that matter to you.
We had lots of time to go adventuring, take in the sights, and still get back in time to celebrate with wedding guests.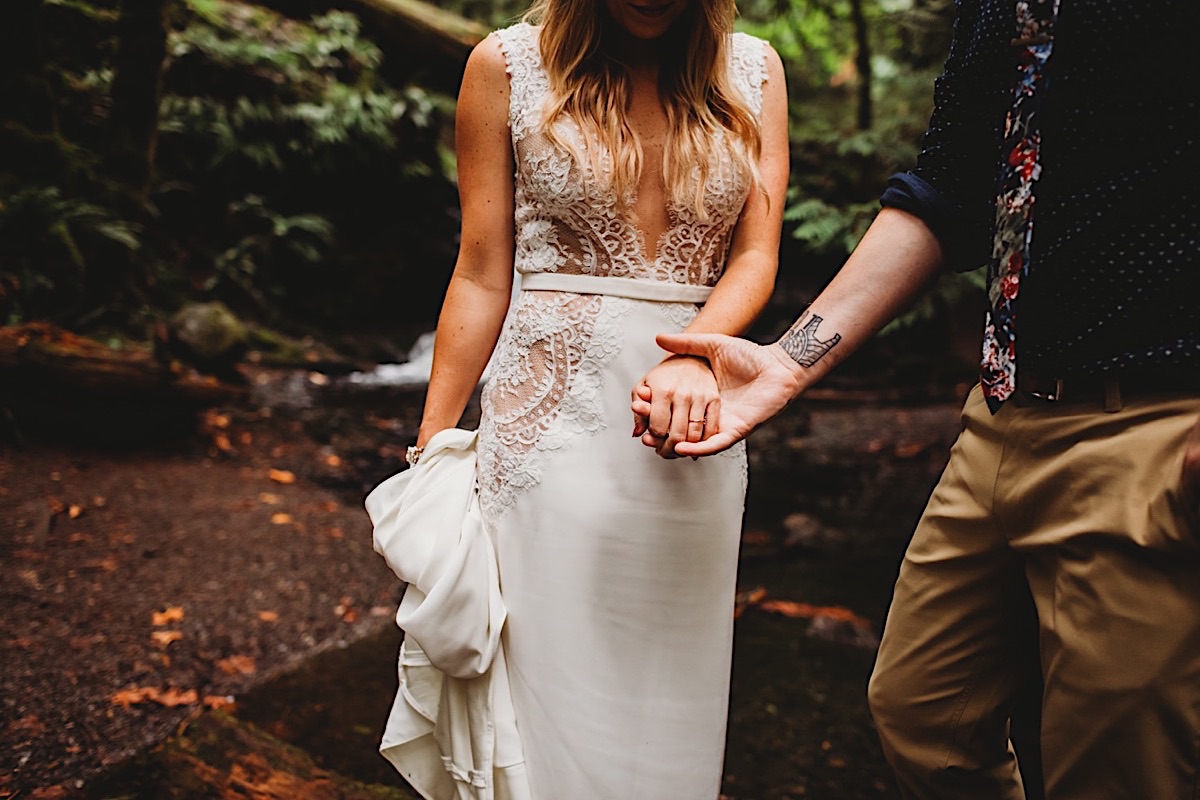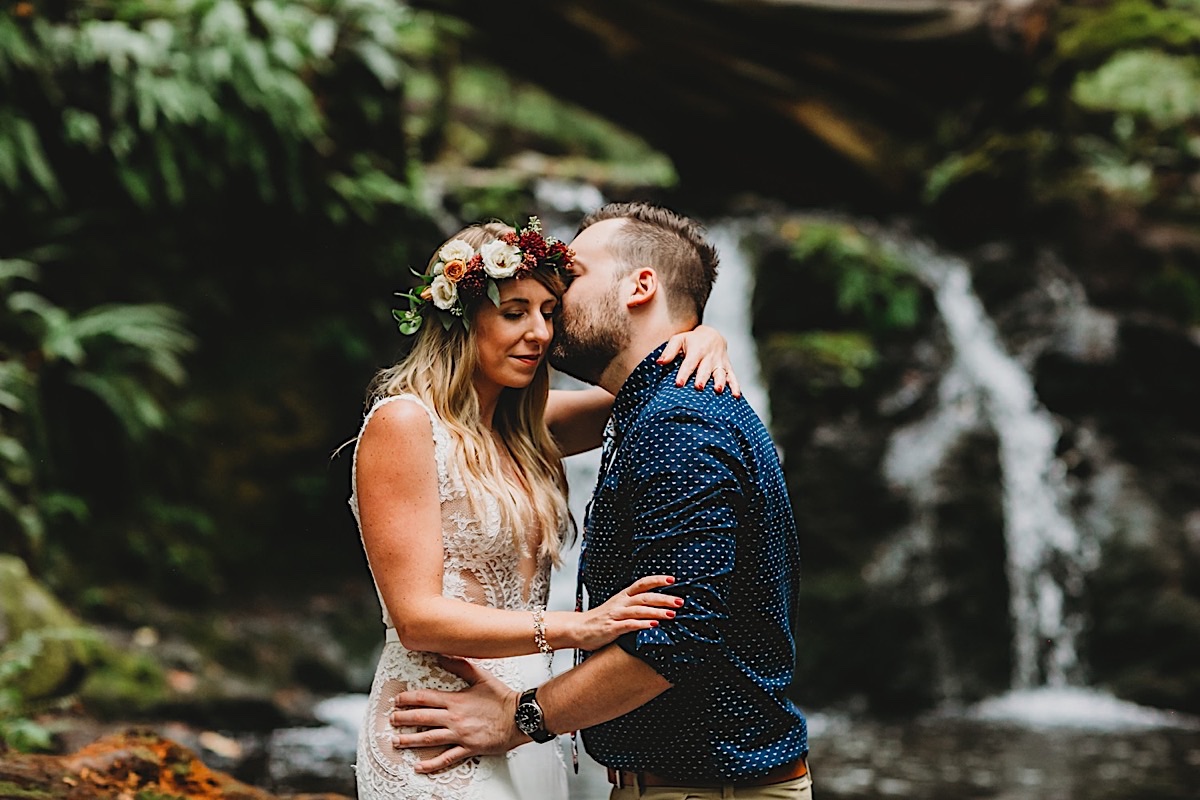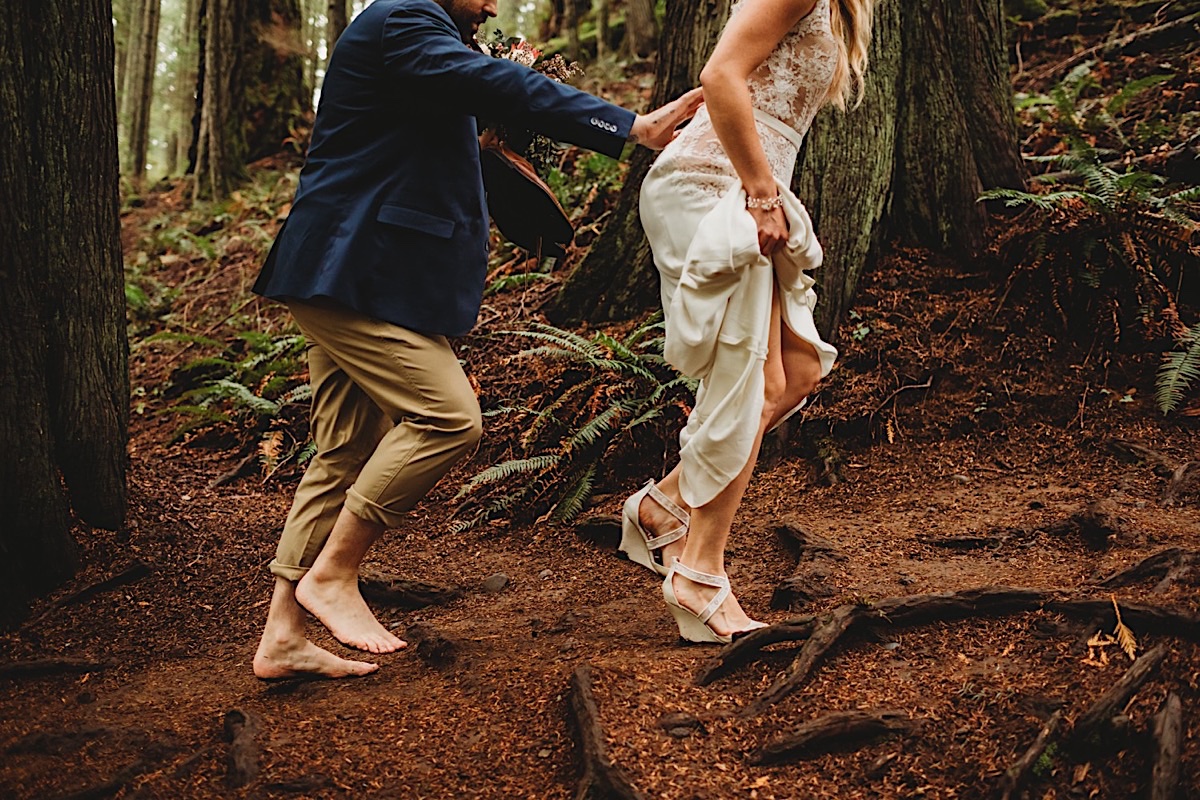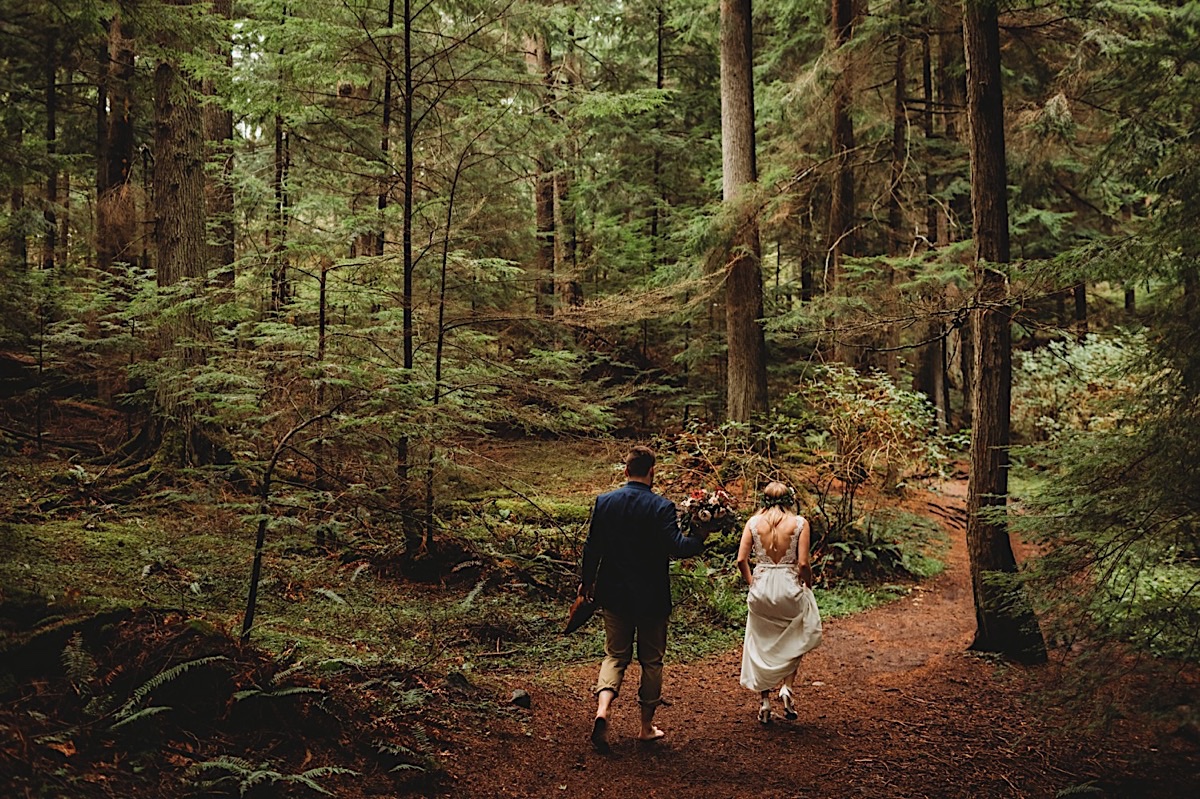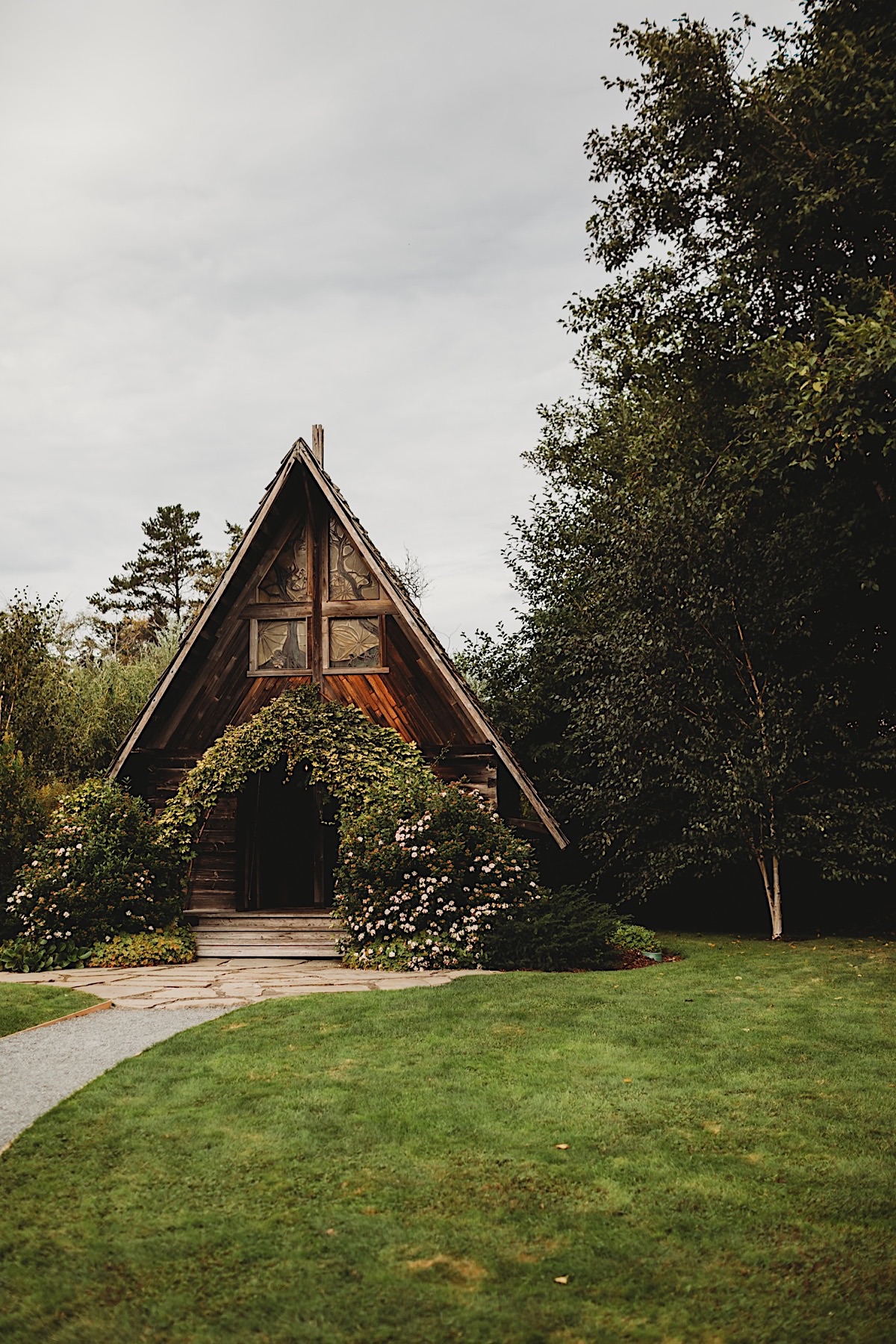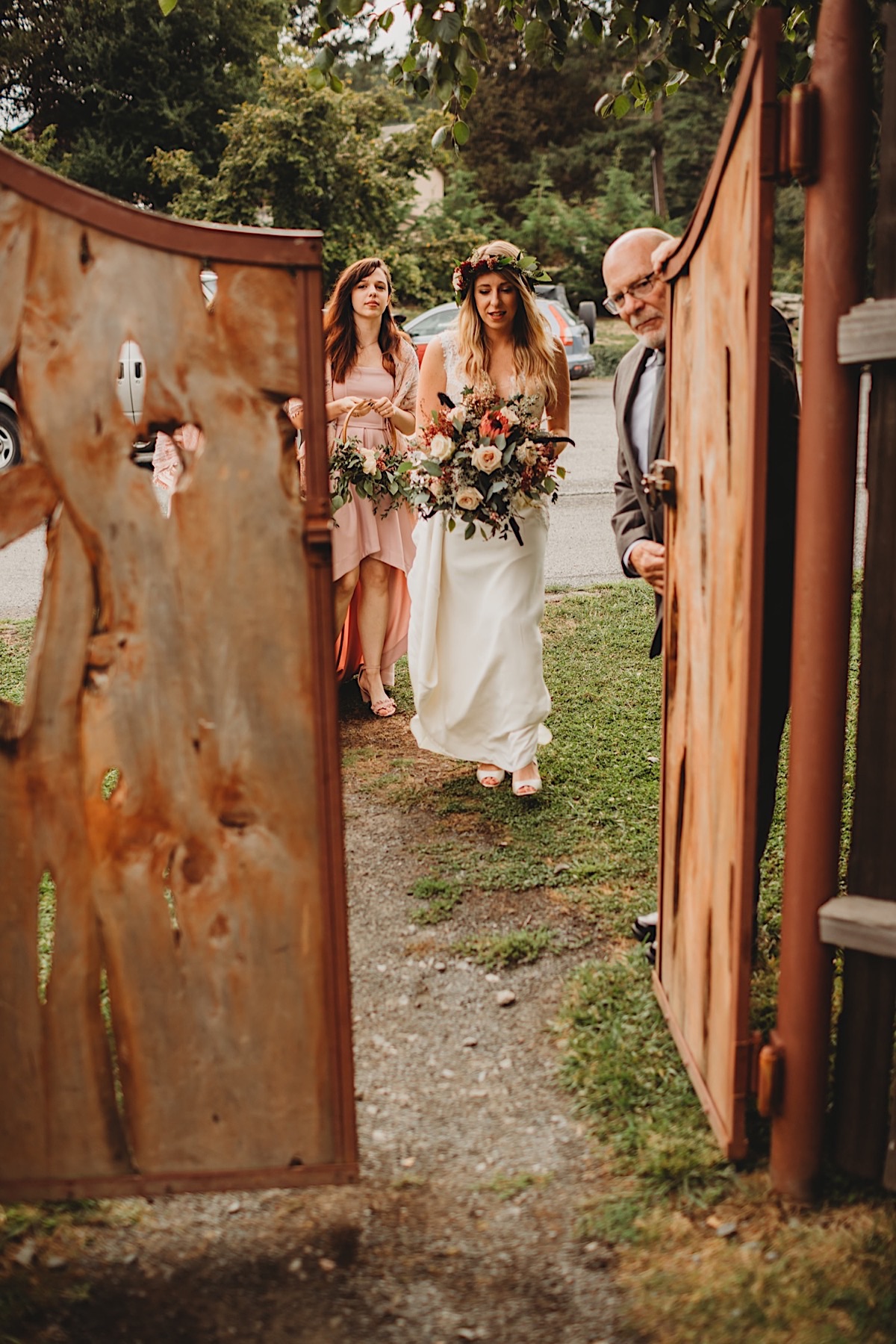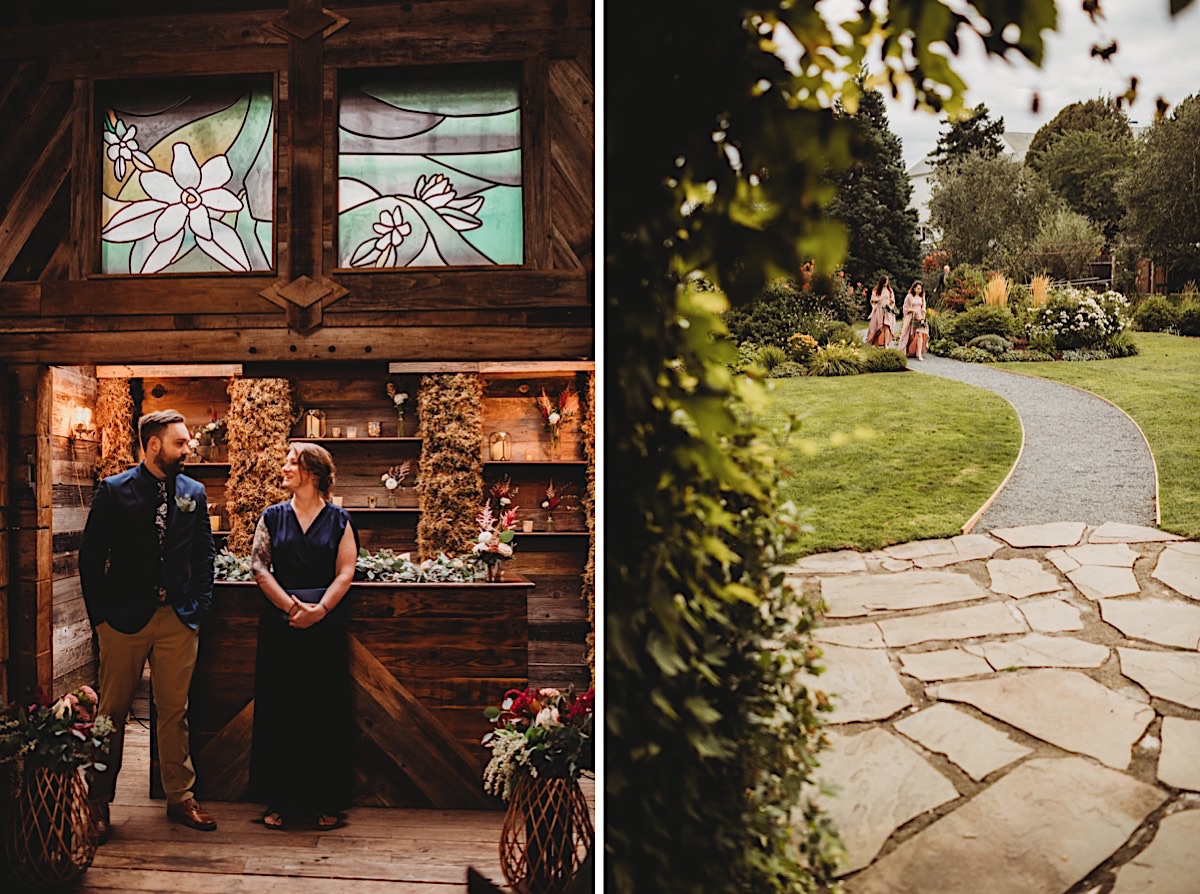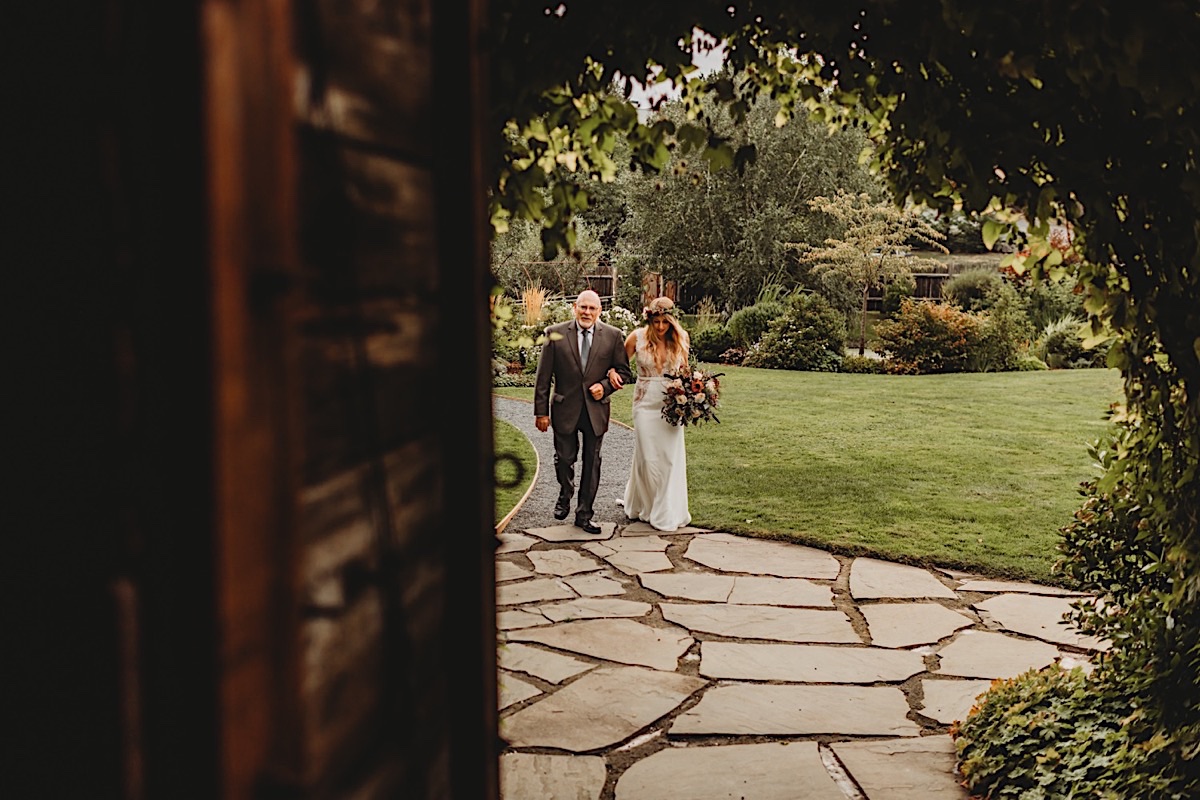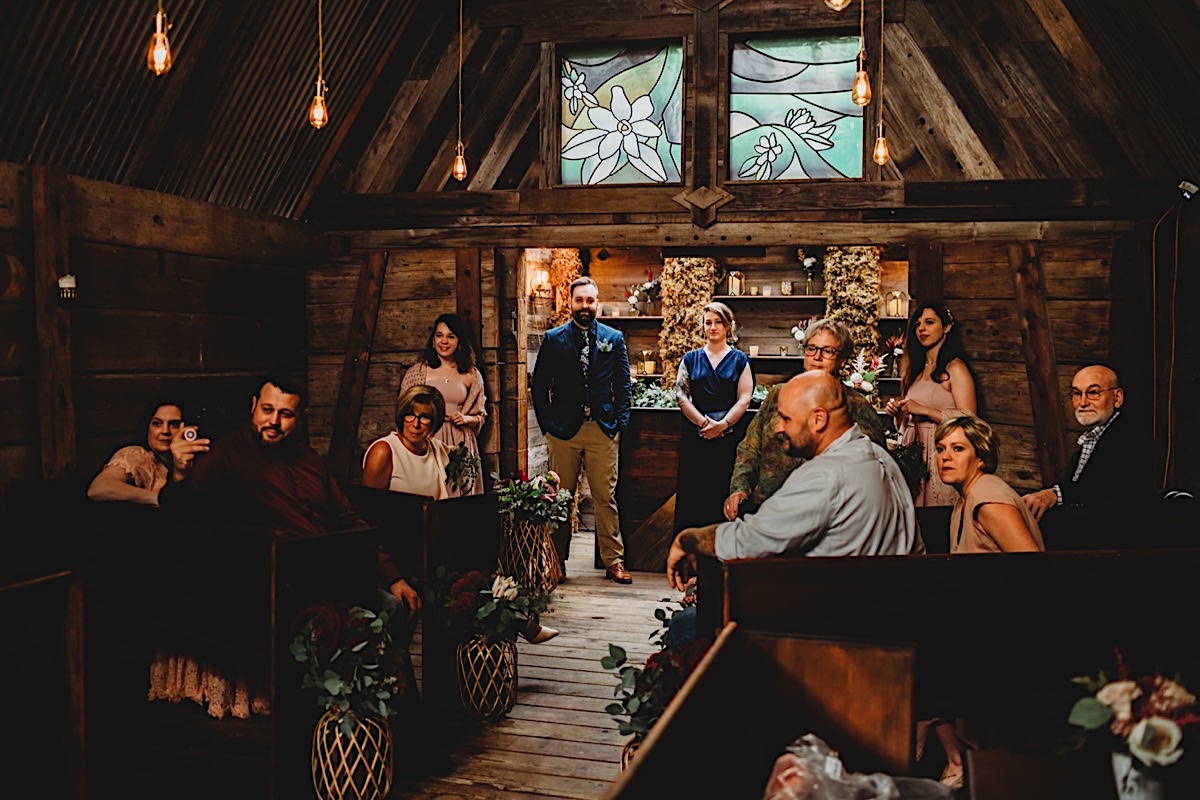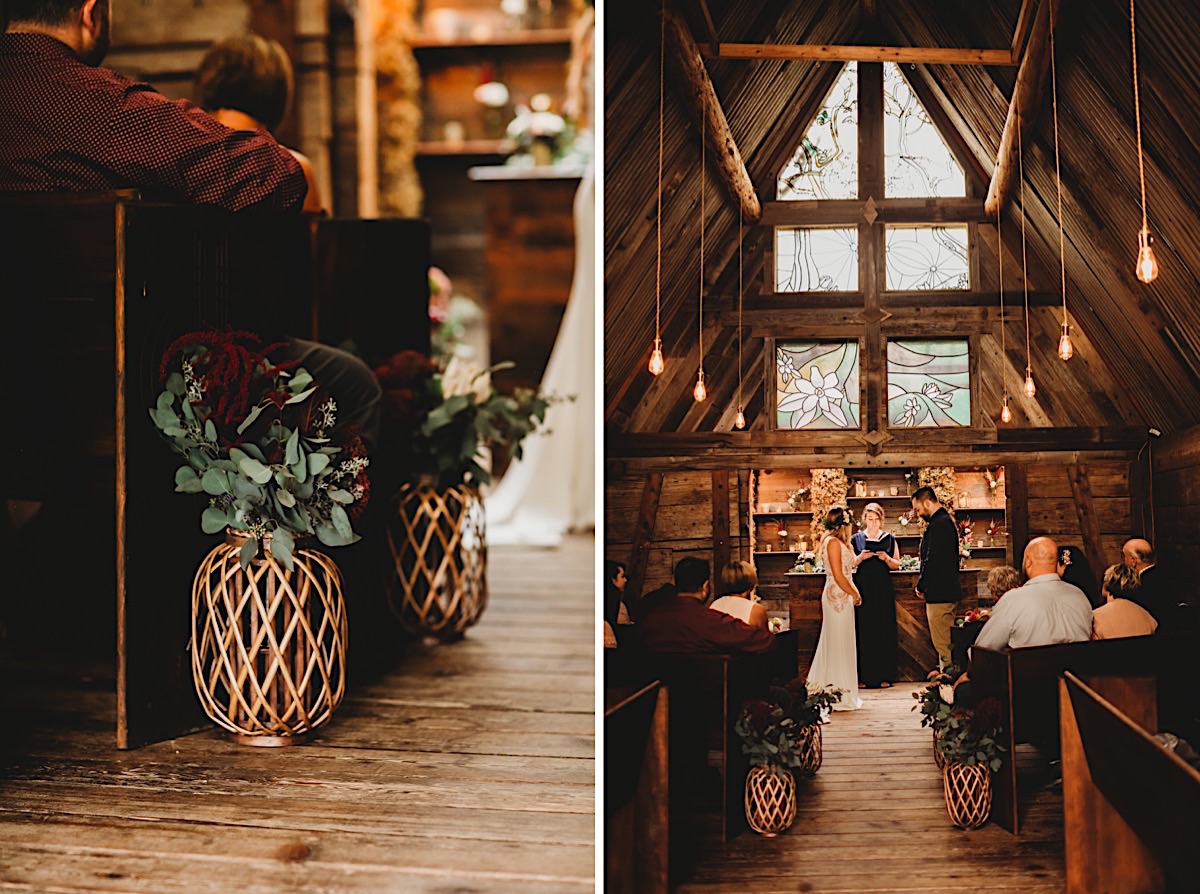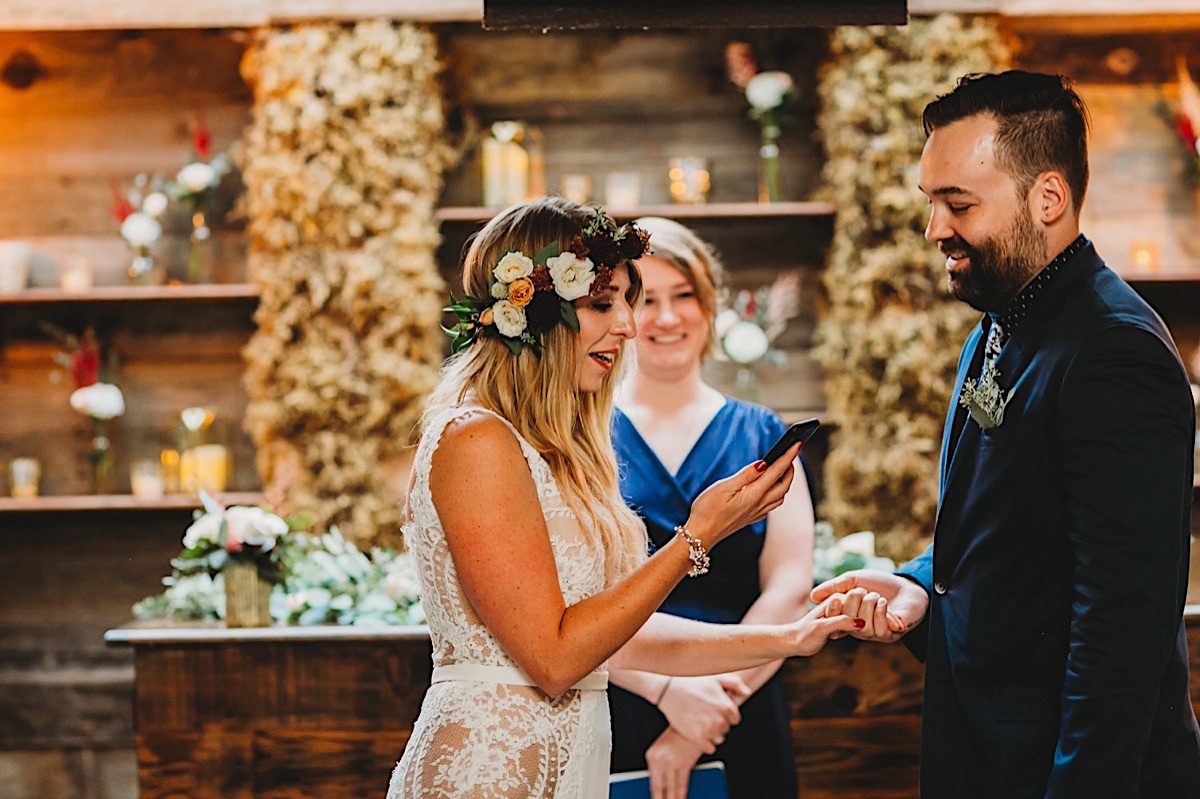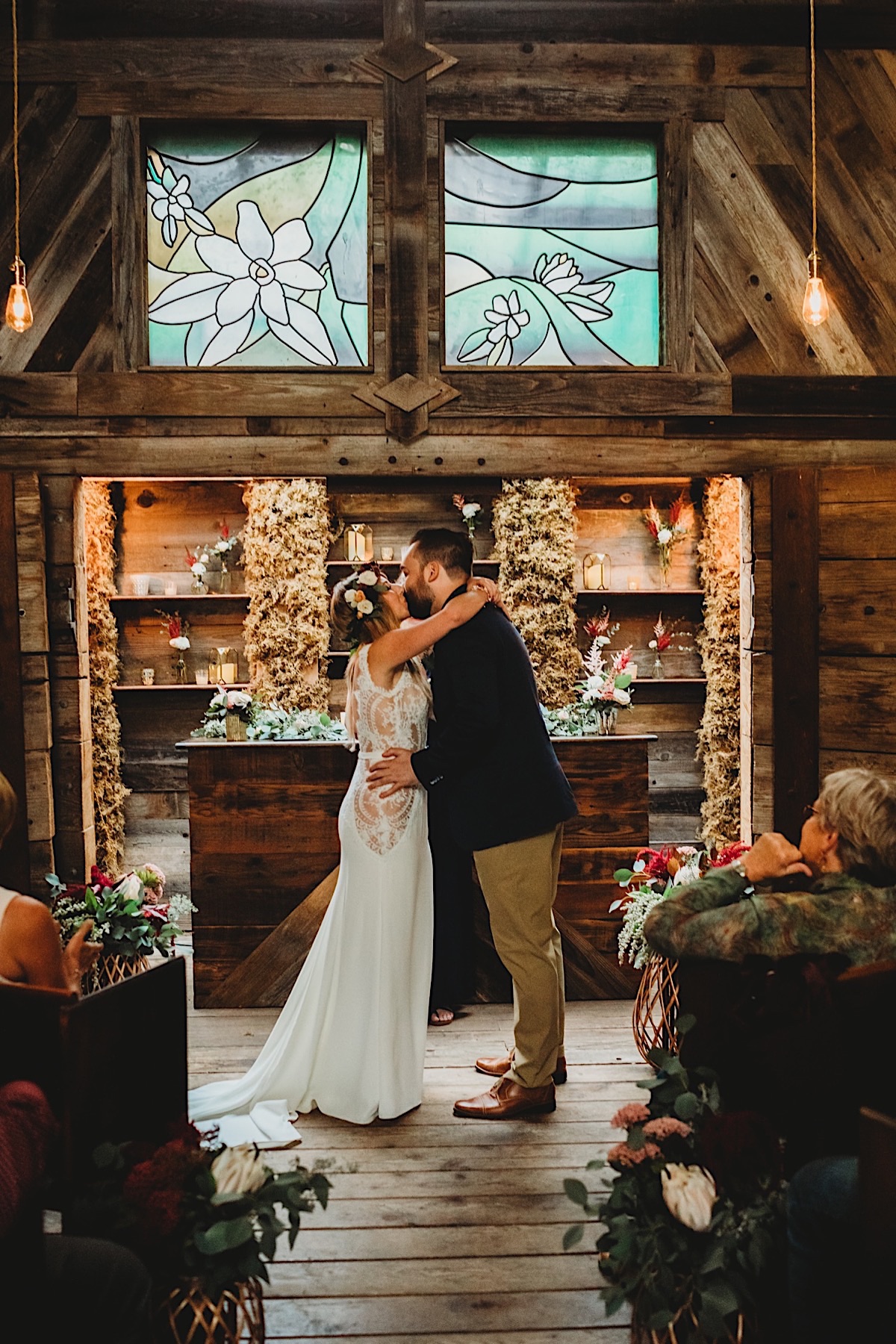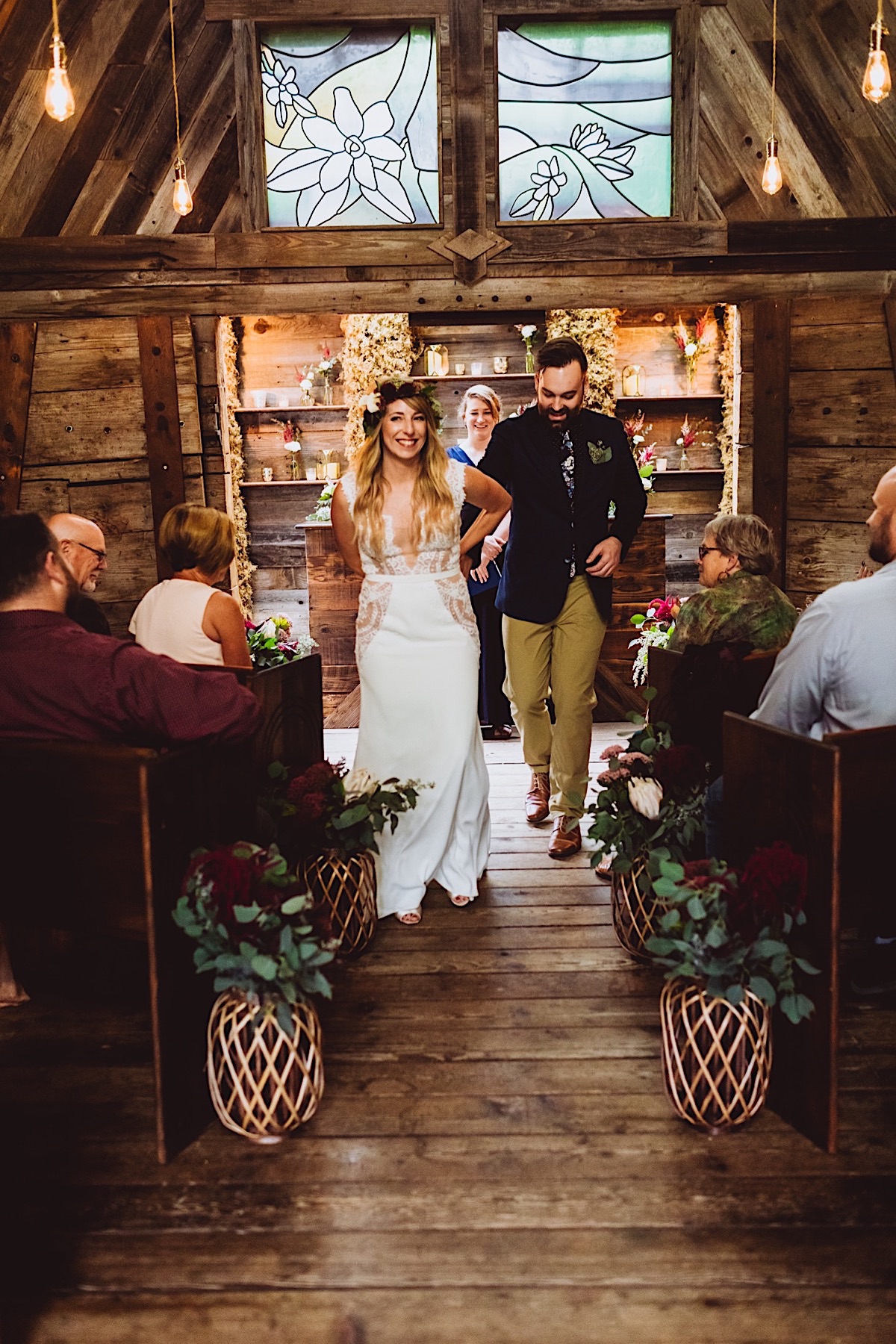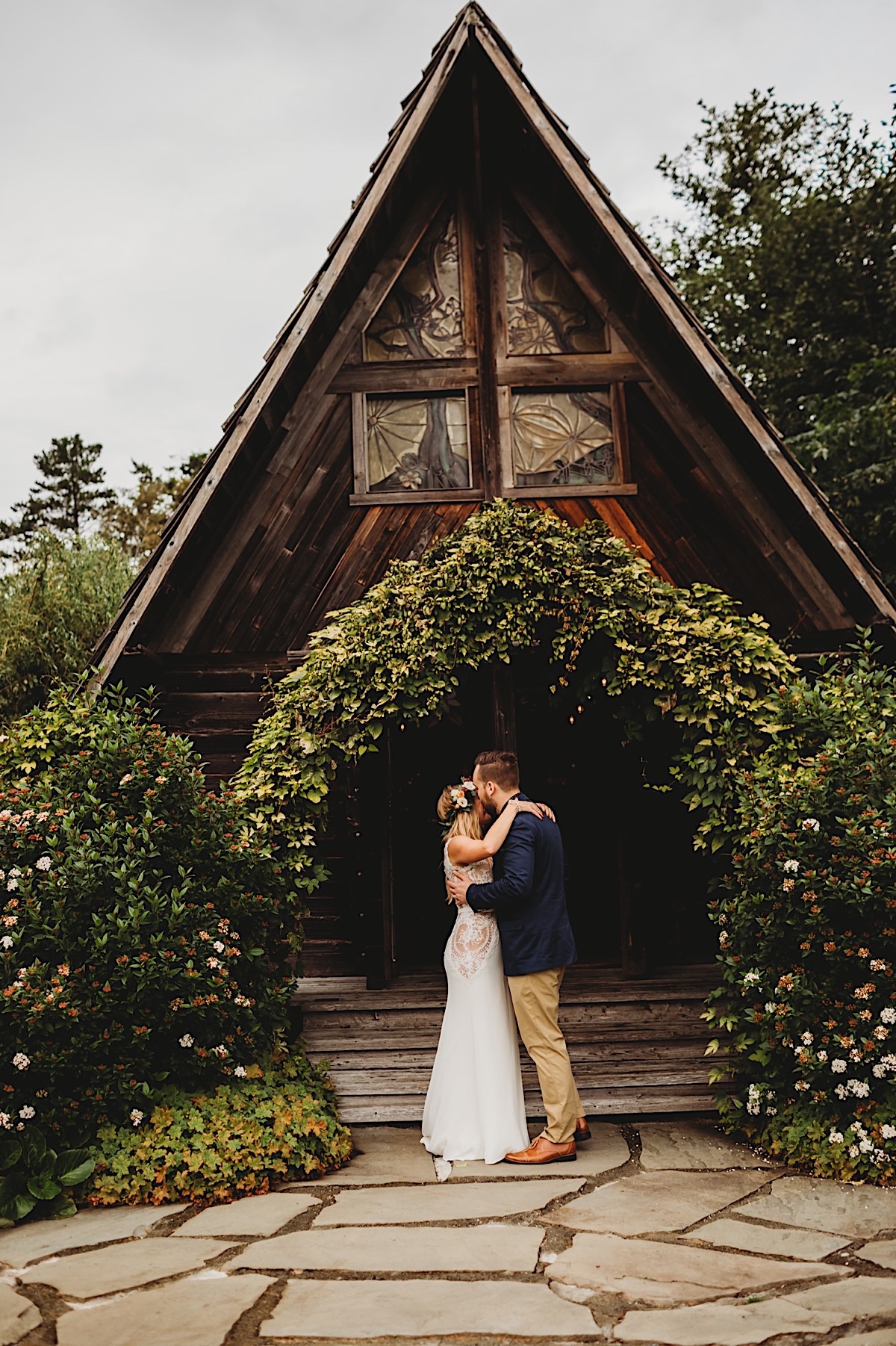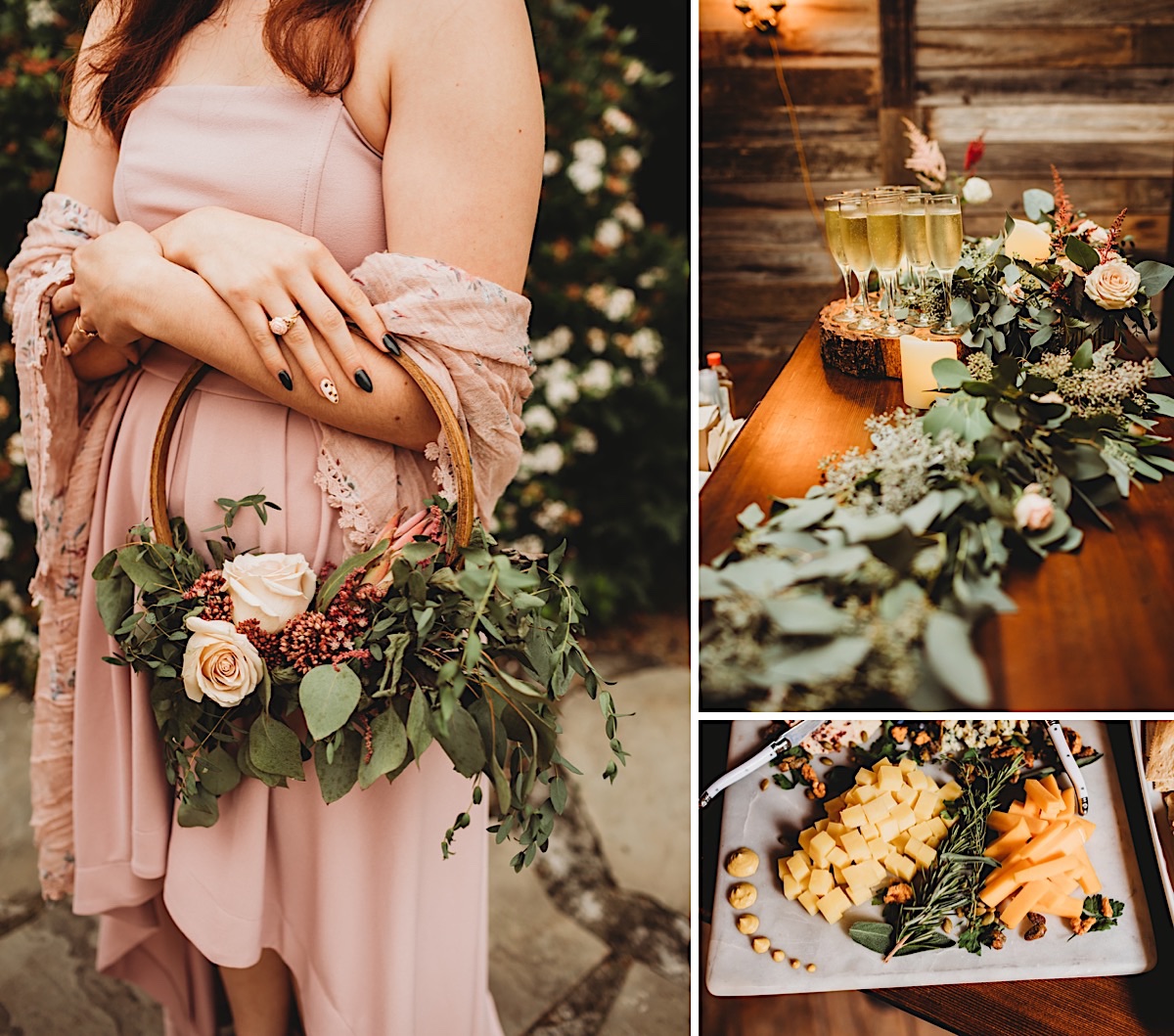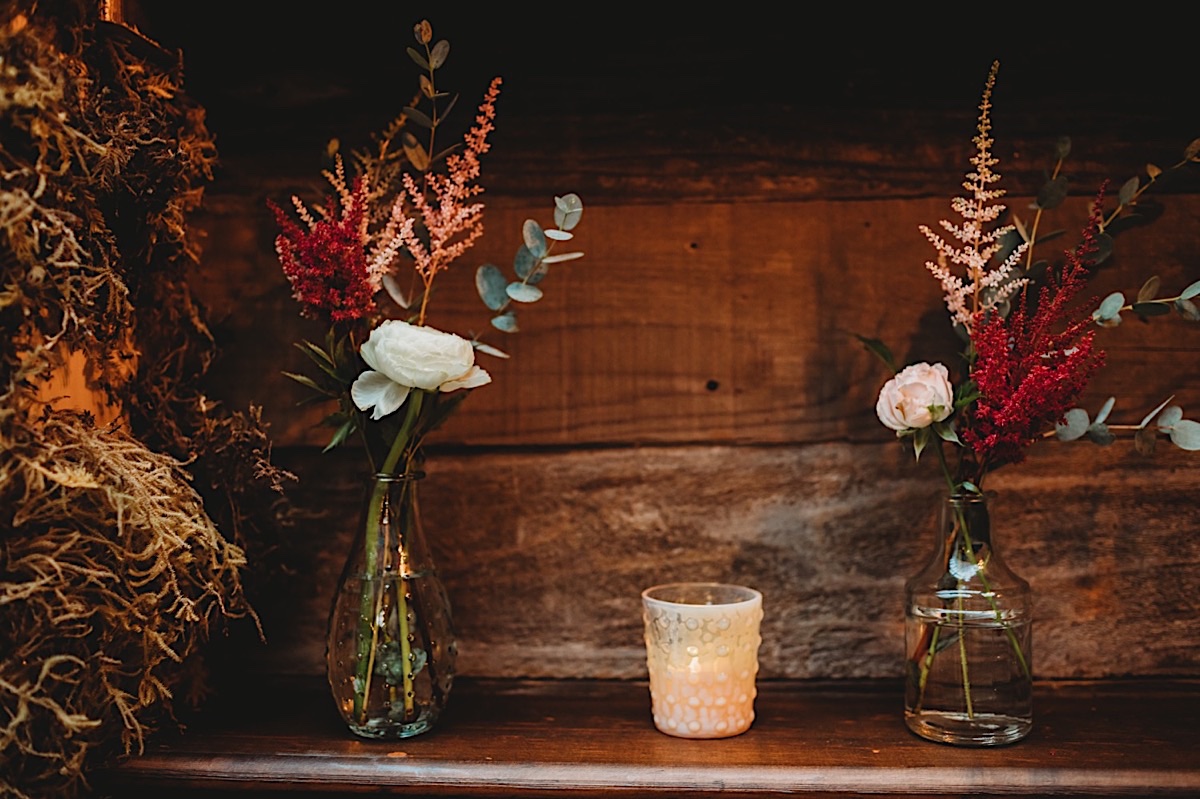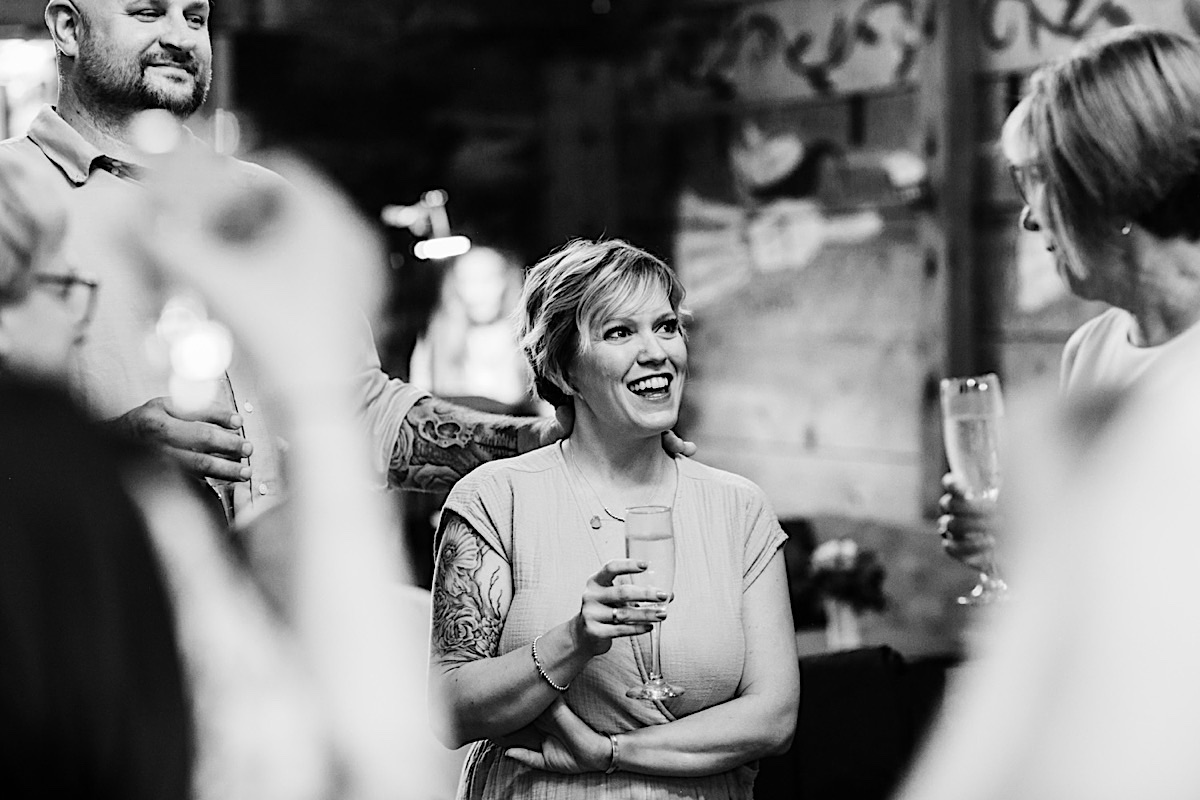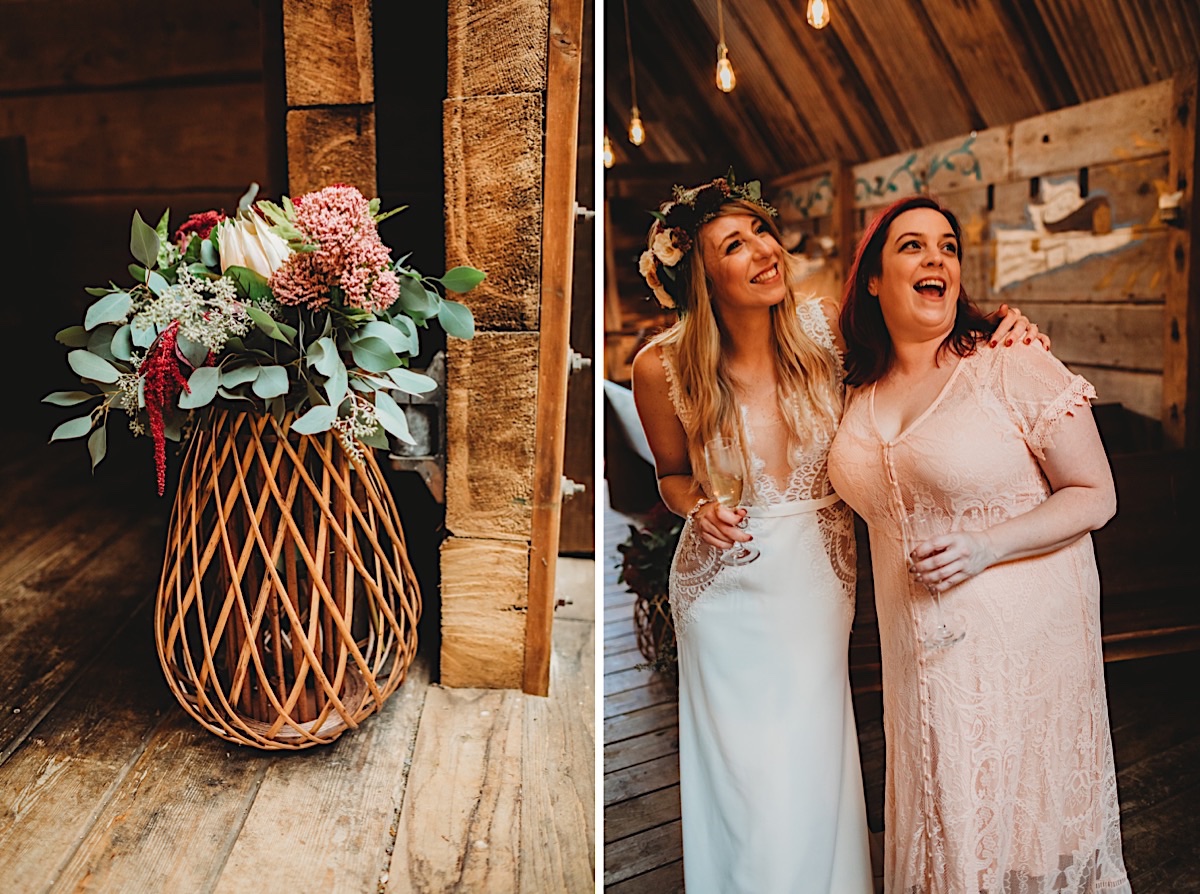 Jenine + Duncan are so in it for each other, and I still can't get over how amazing their day was. 
They wrote their own vows to recite during the ceremony, which was lovely. Their 11 guests stayed inside the chapel afterward for champagne and hor d'oeuvres. We took family photos outside the chapel, and then everyone gathered for a close-knit and elegant dinner. Having their closest family present was amazing, and the entire day was relaxed and happy.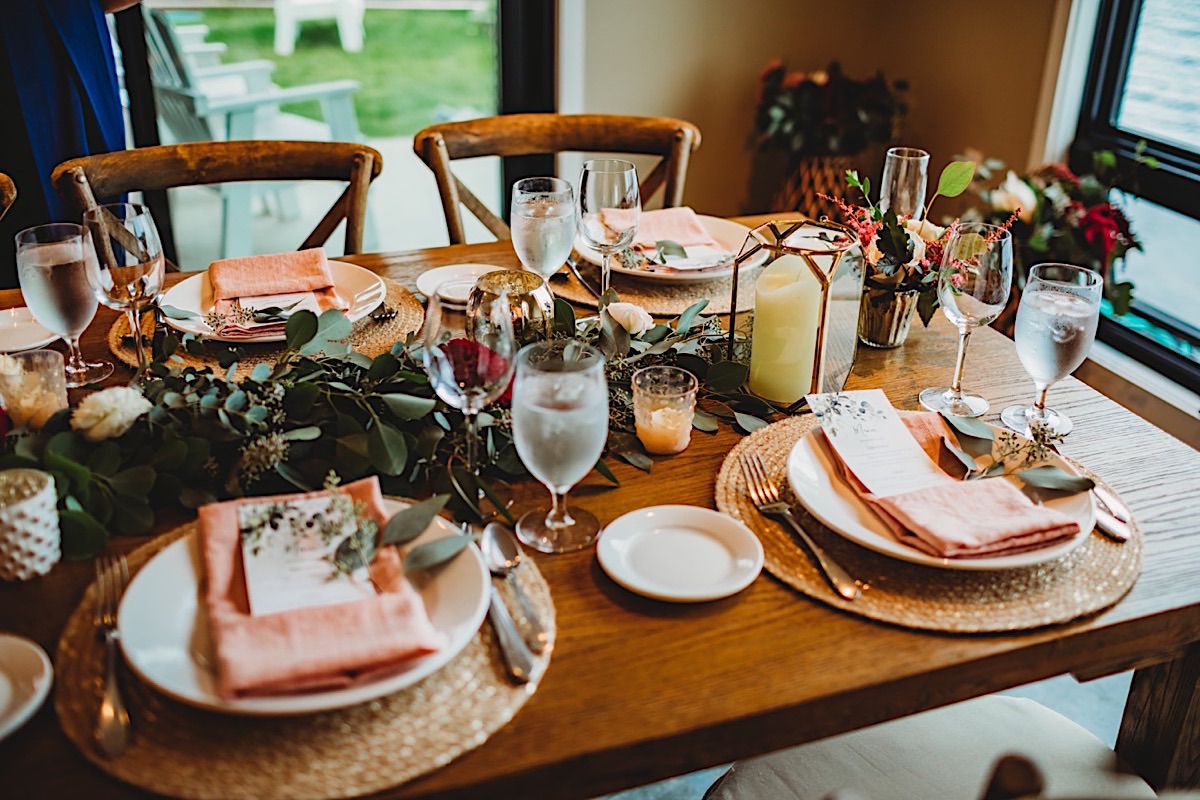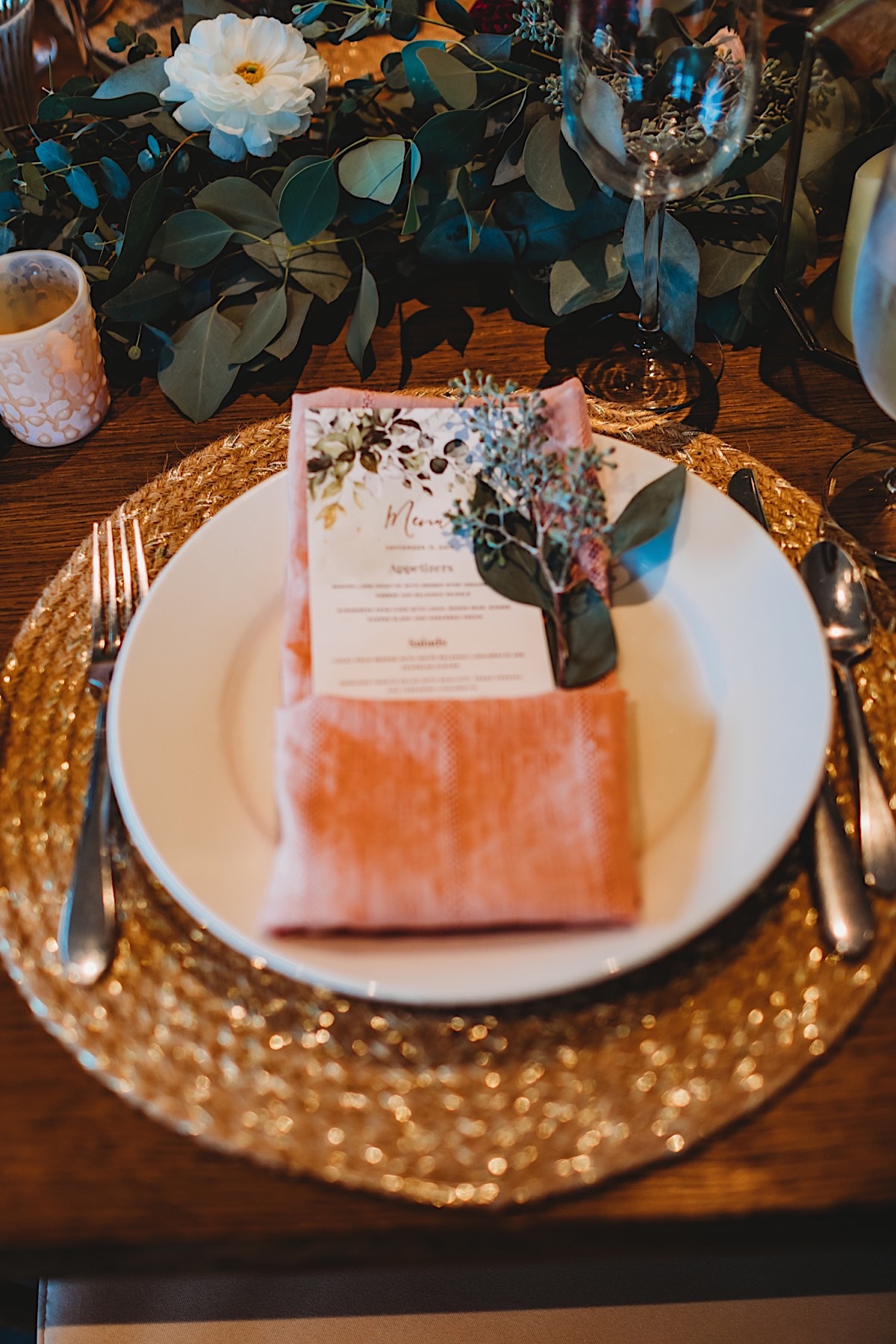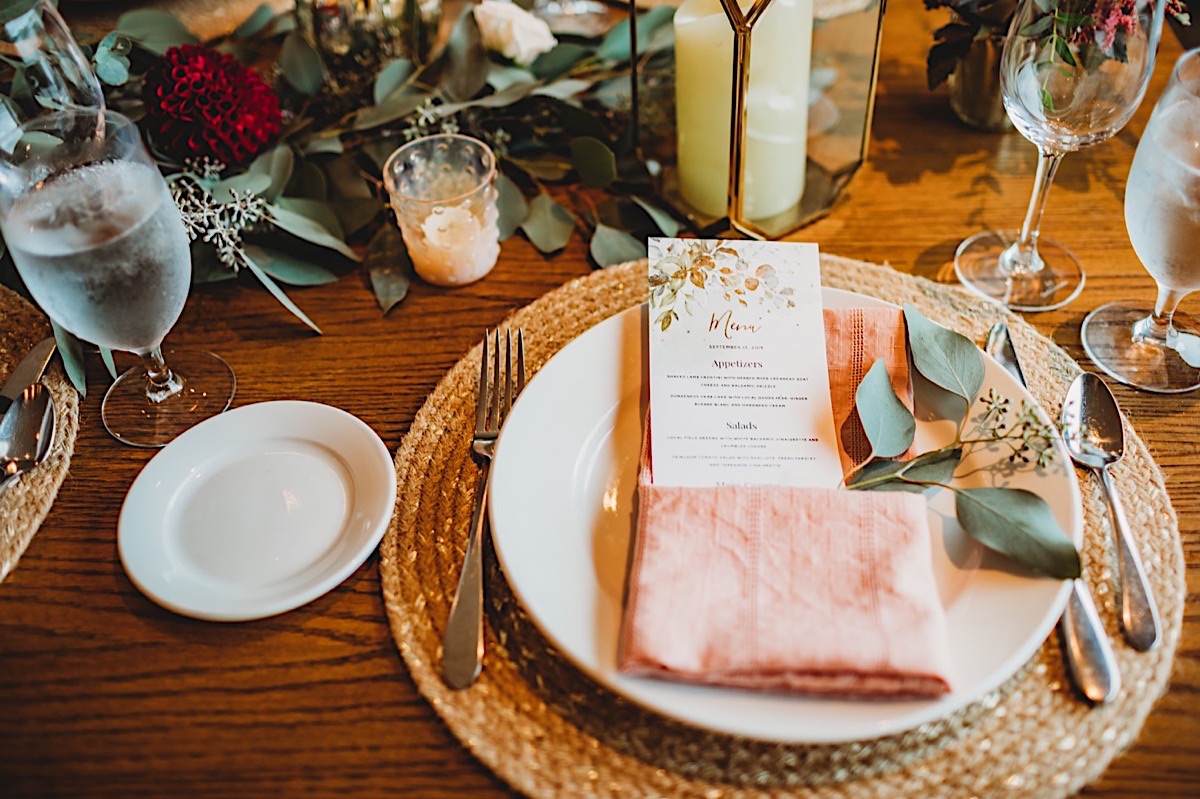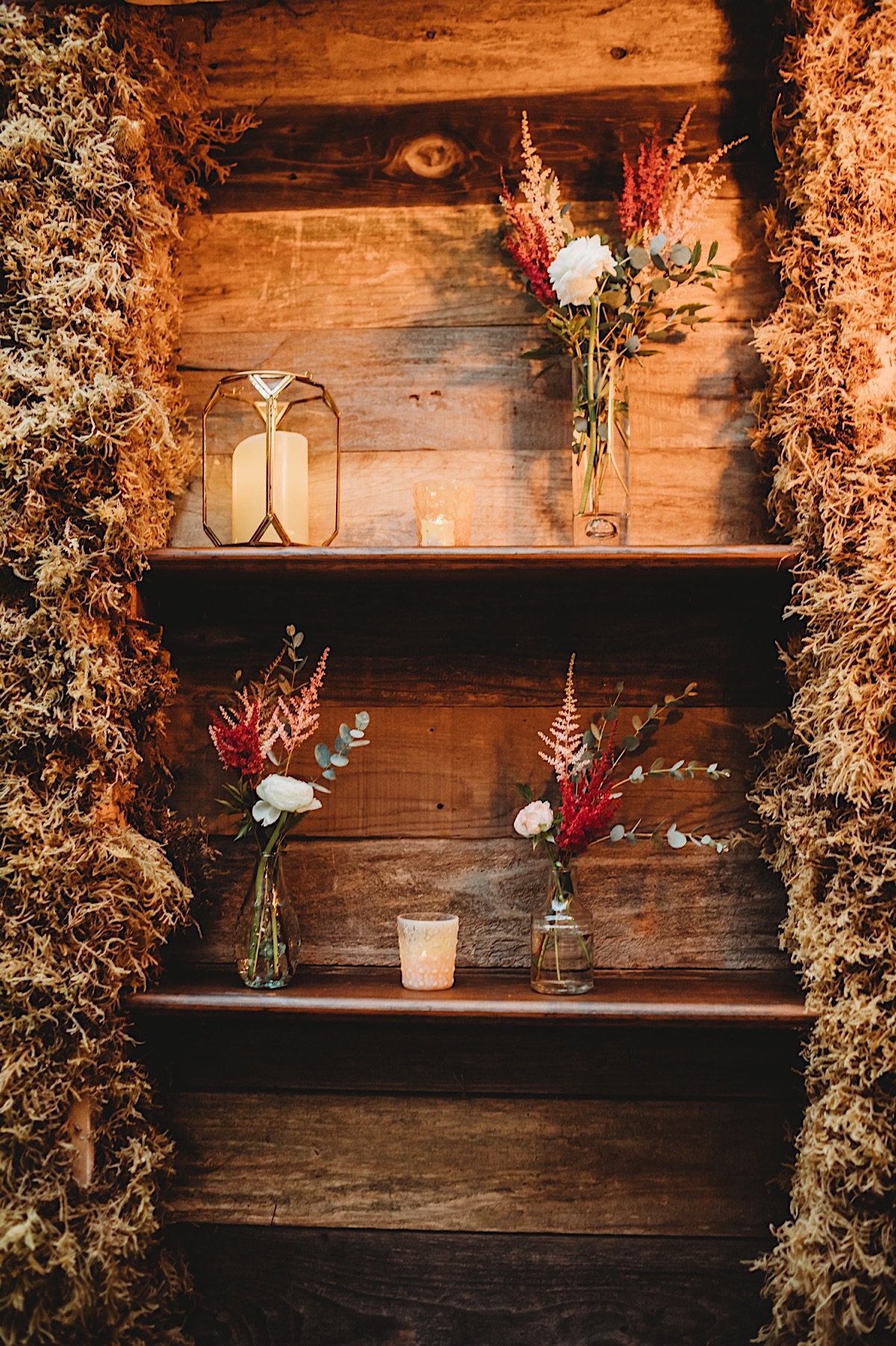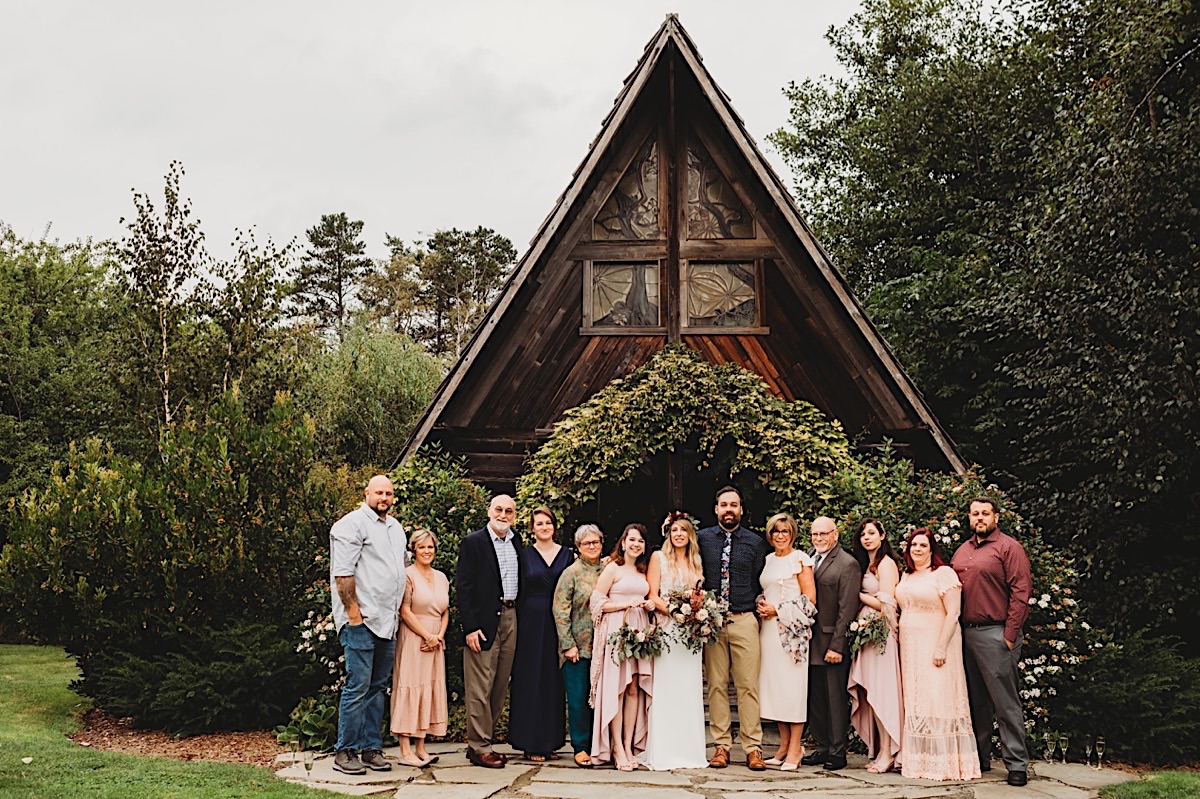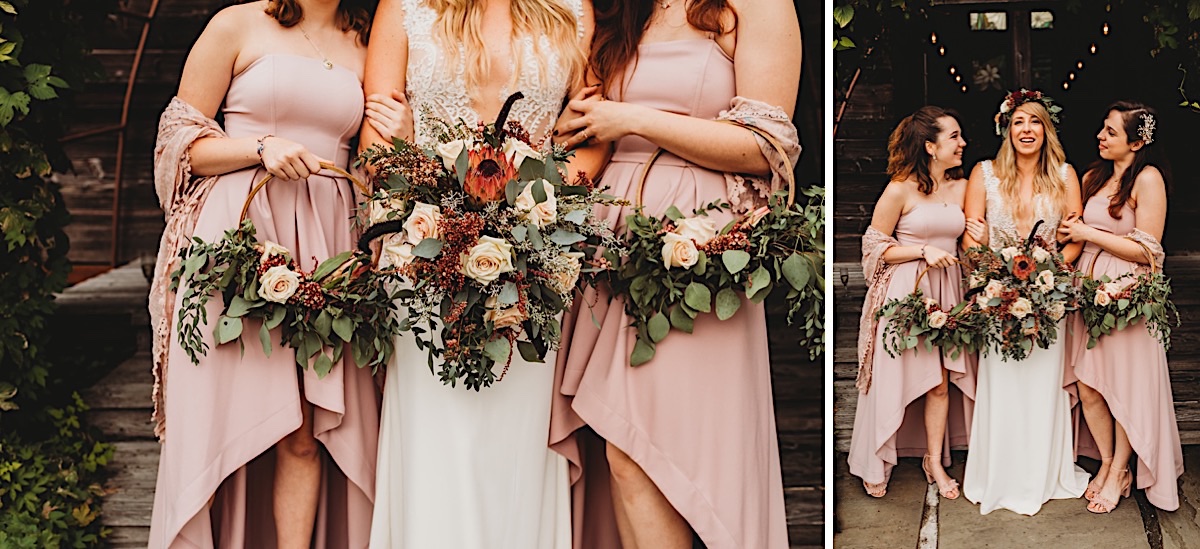 Shades of pink and roses go so well with dark wood and earthy greens for a fall wedding.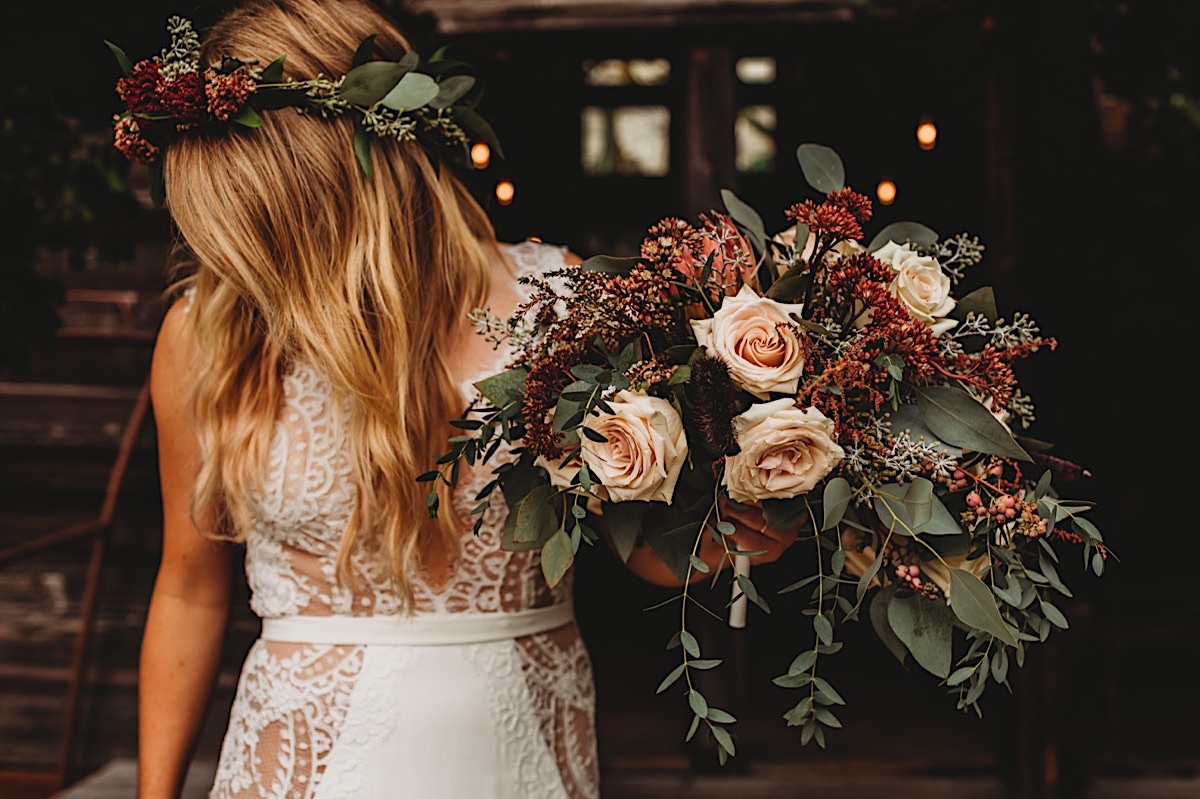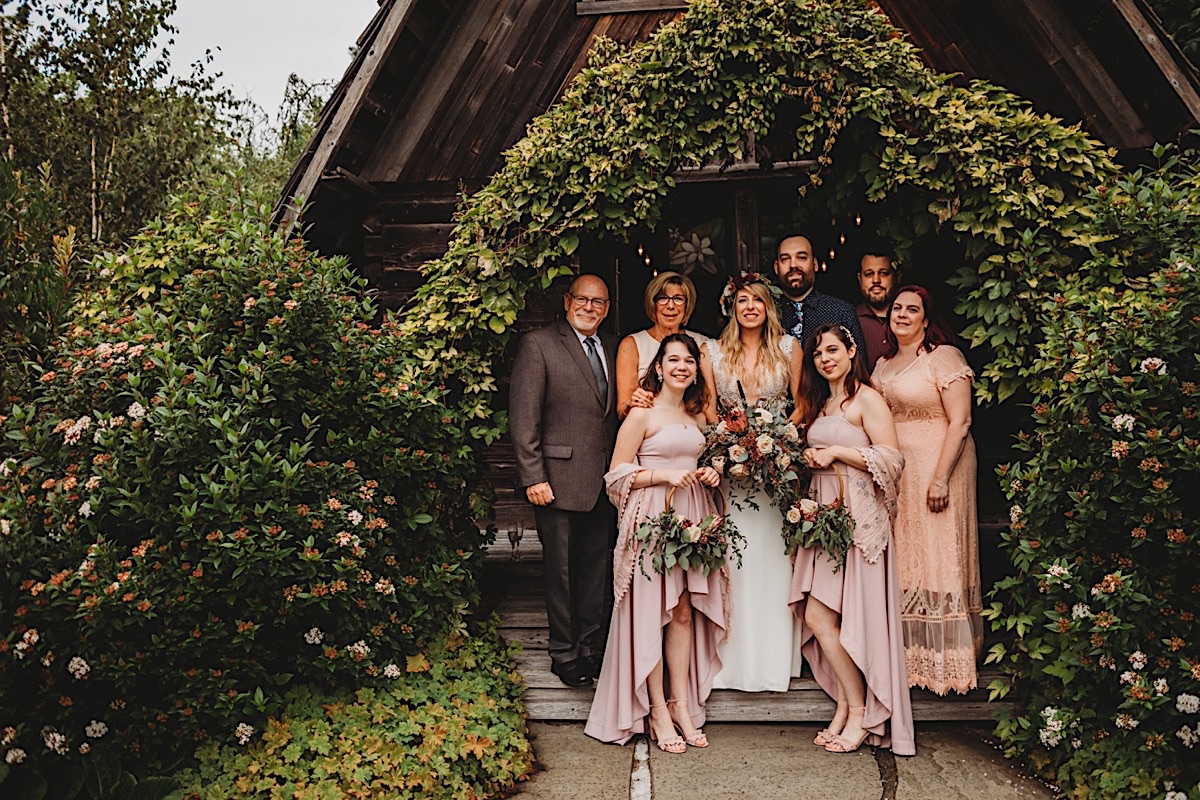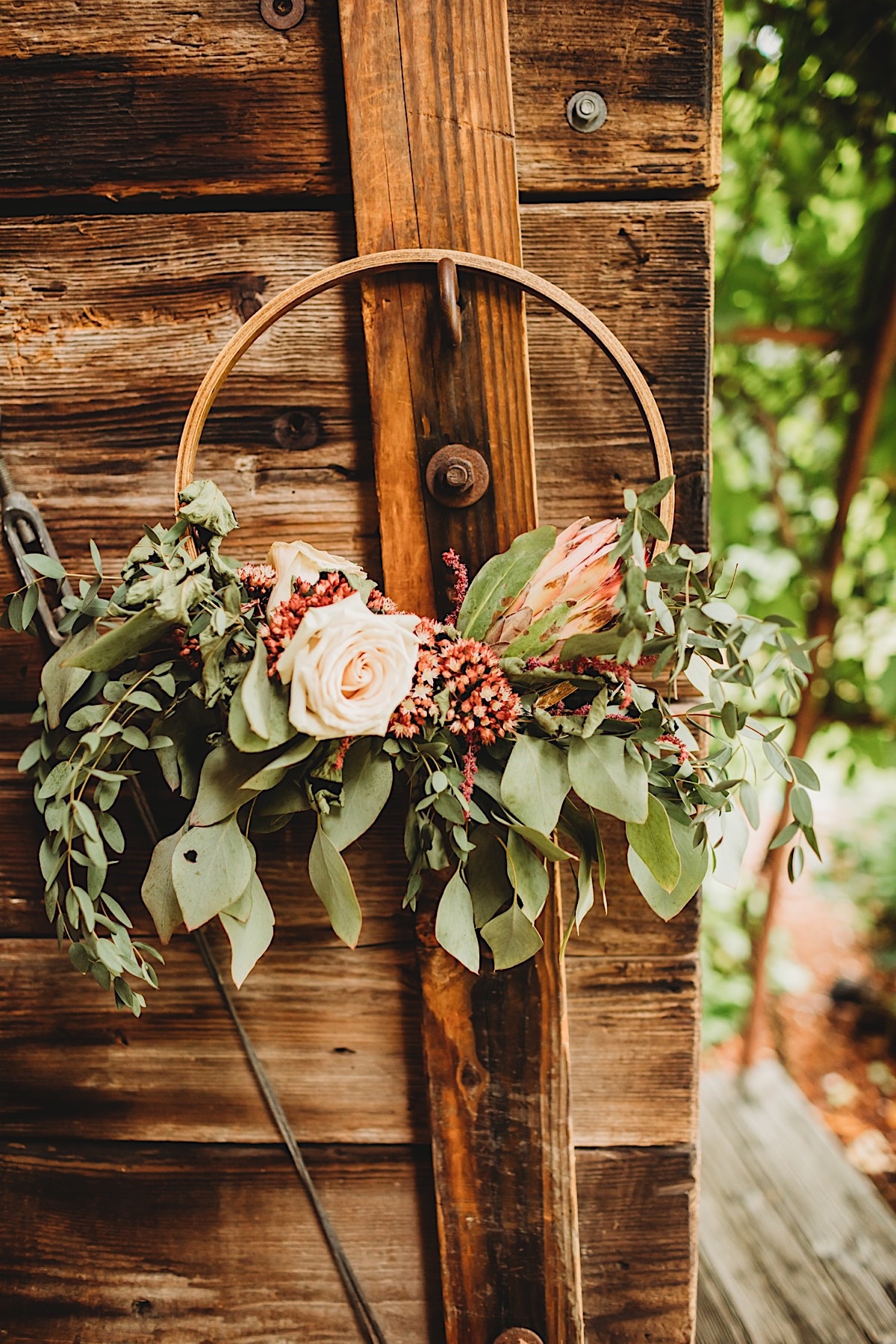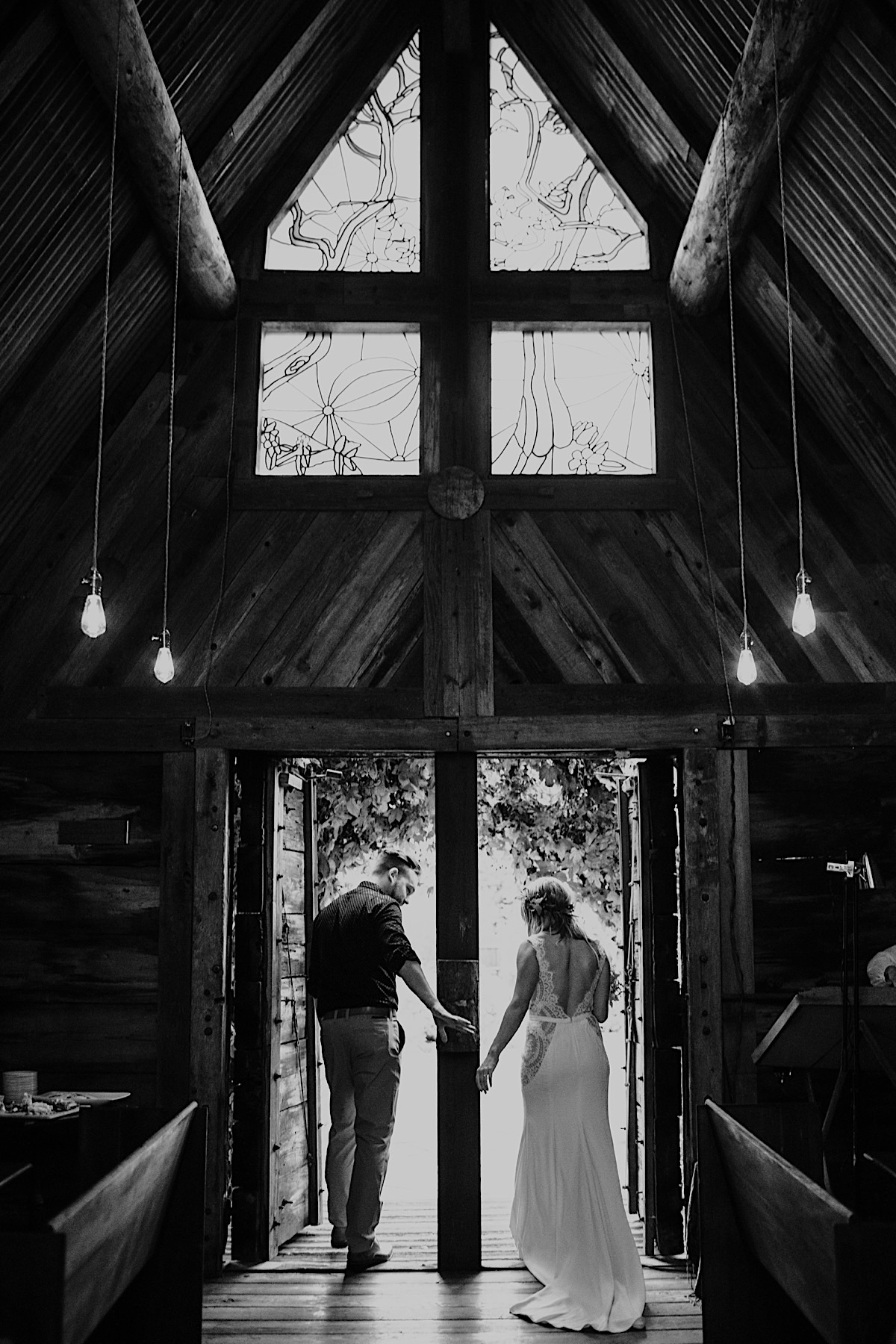 The Chapel and gardens at the Outlook Inn are beautiful for small weddings and make for an amazing backdrop for photos.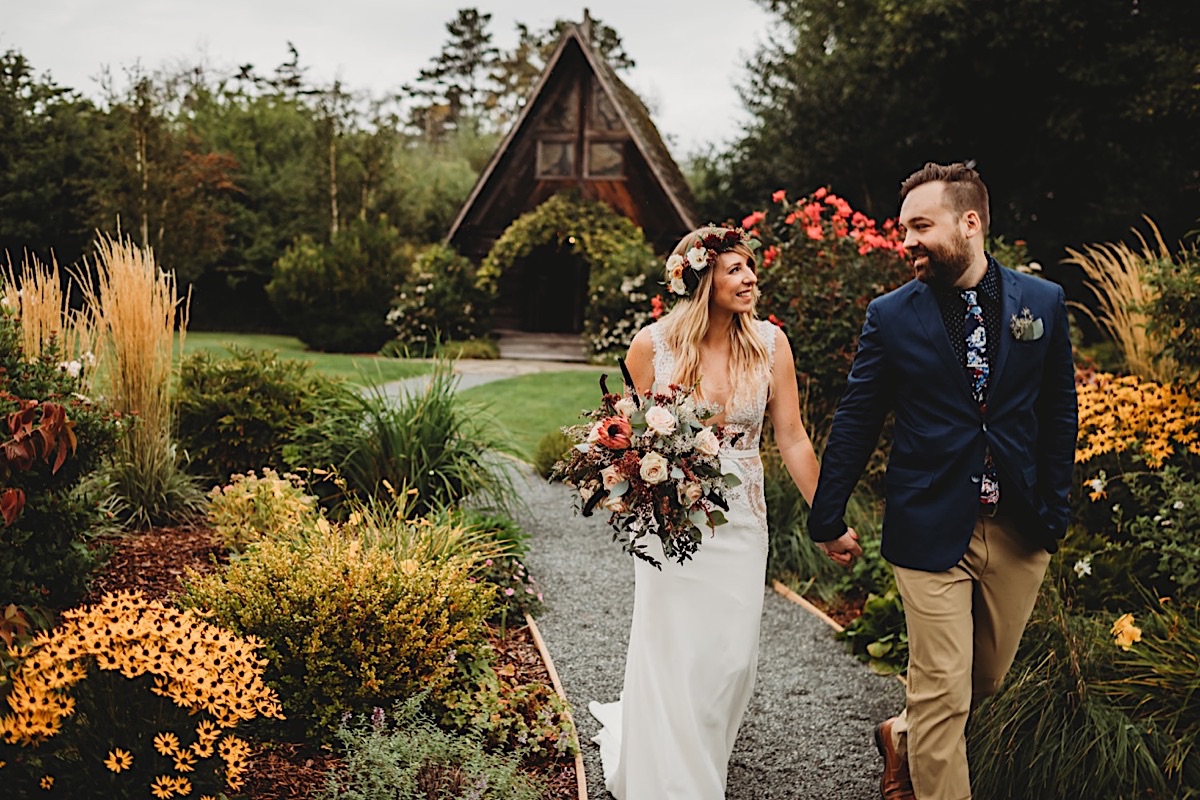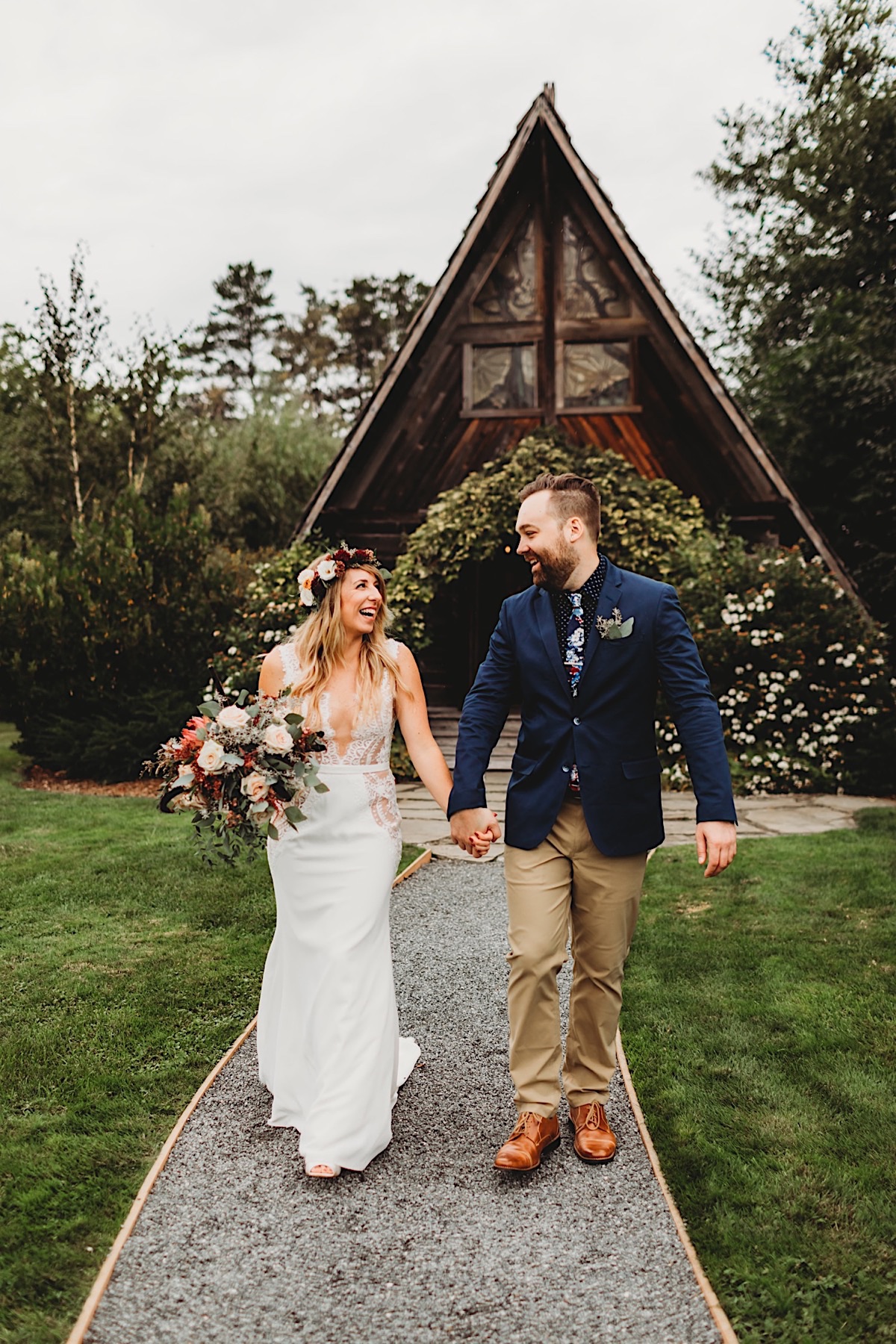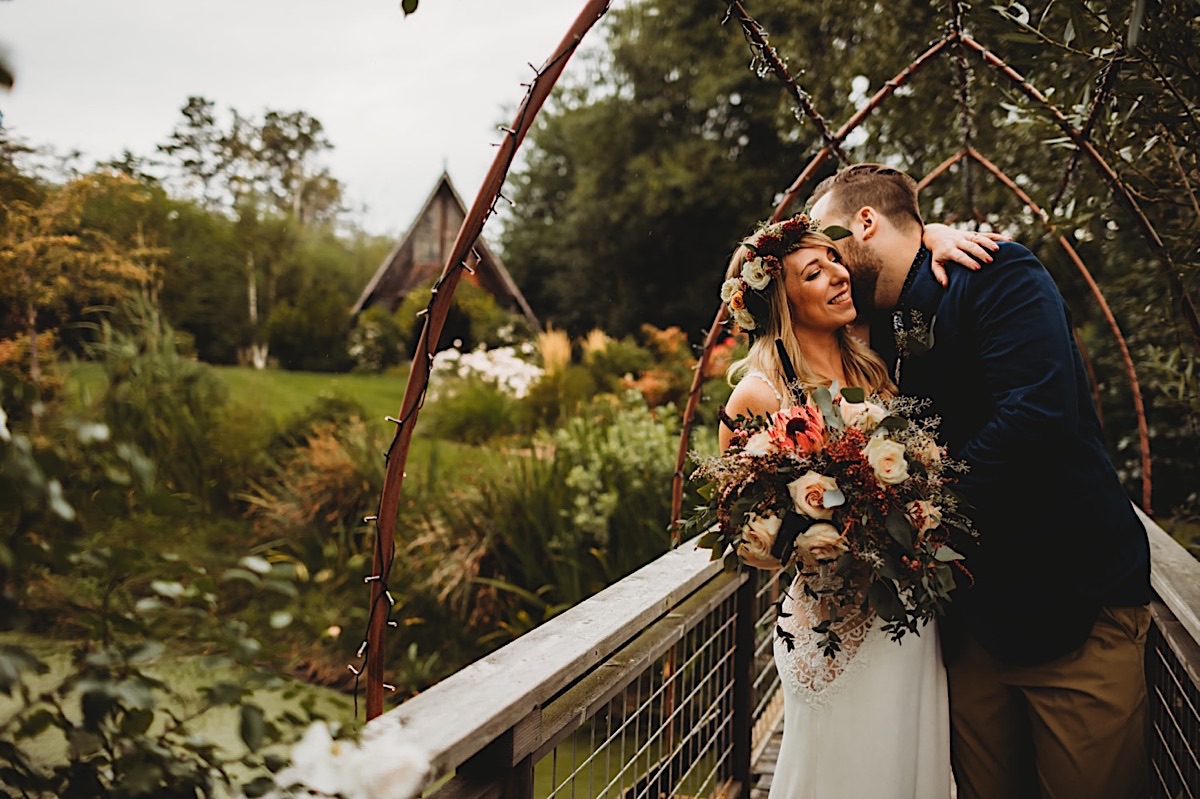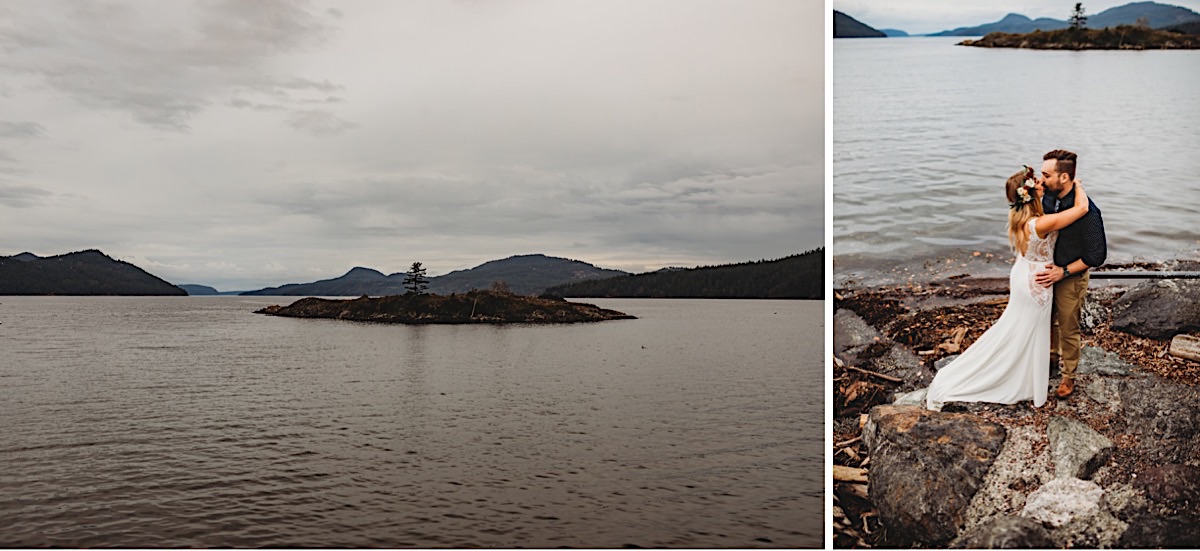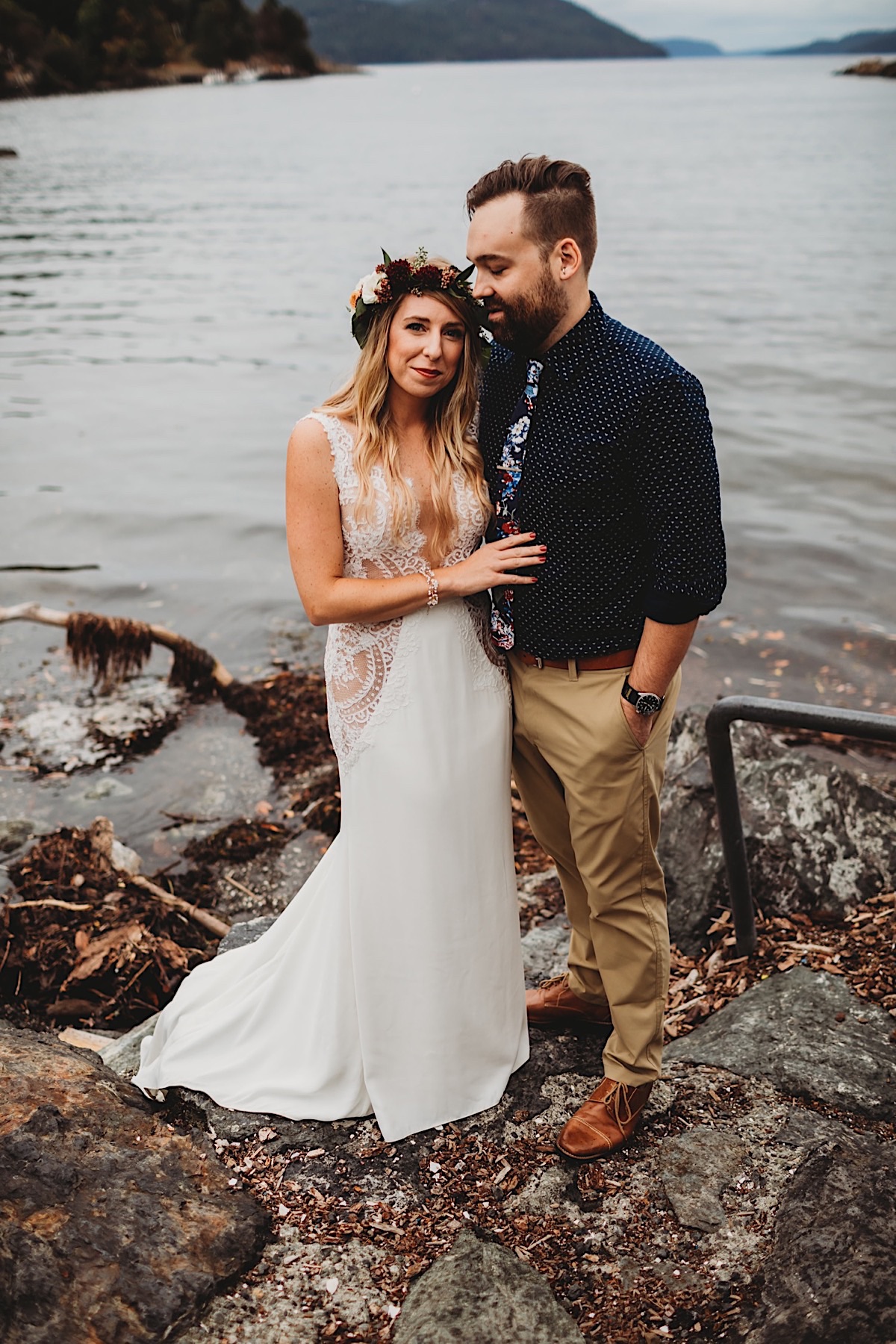 This Orcas Island elopement was a total dream, and I think I've found my favorite spot in Washington! 
If you're planning on having a PNW elopement, you may also fall in love with Whidbey Island – you can check out a Whidbey Island elopement here! 
I'm Washington and Florida based, but travel worldwide – so CONTACT ME to plan your dream elopement!