Out on a secluded family-owned pear farm is a secret garden where this stunning Oregon Wedding took place. With scenic views of Mt. Hood in the distance and long stretches of lawns resembling a meadow. The open-air reception barn had views that set the magic under the sparkling glow of the lights. If you are planning a wedding in the Pacific Northwest, you will not want to miss the beauty found in this wedding.
Keep scrolling to see why this is the most perfect destination for an Oregon Wedding and how even amidst hard times love always finds a way.
I flew from Colorado to Oregon after a wedding the day prior. Now I usually do not recommend doing this but one of the things I loved about this couple was that despite them knowing the possibilities of pushing it back-to-back, they trusted that I would get there. They had so much faith not only in me but in every part of their big day. It was not easy getting to "I do". 2020 threw them through the loop. Kaydia lost her mother months prior to their wedding and even through loss and planning a wedding during a pandemic days before their wedding, Oregon was on fire. Therefore, they did not know if they would be able to breathe let alone have an Oregon wedding.
The way this couple navigated 2020 is mind-blowing and inspiring. They made it out and were able to celebrate and get married!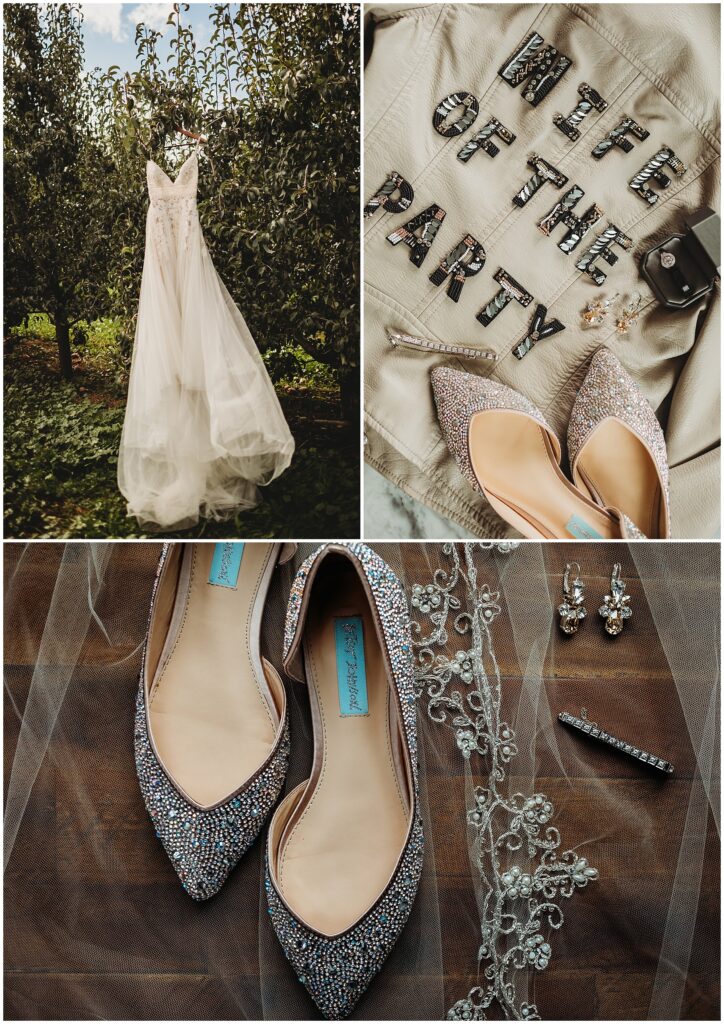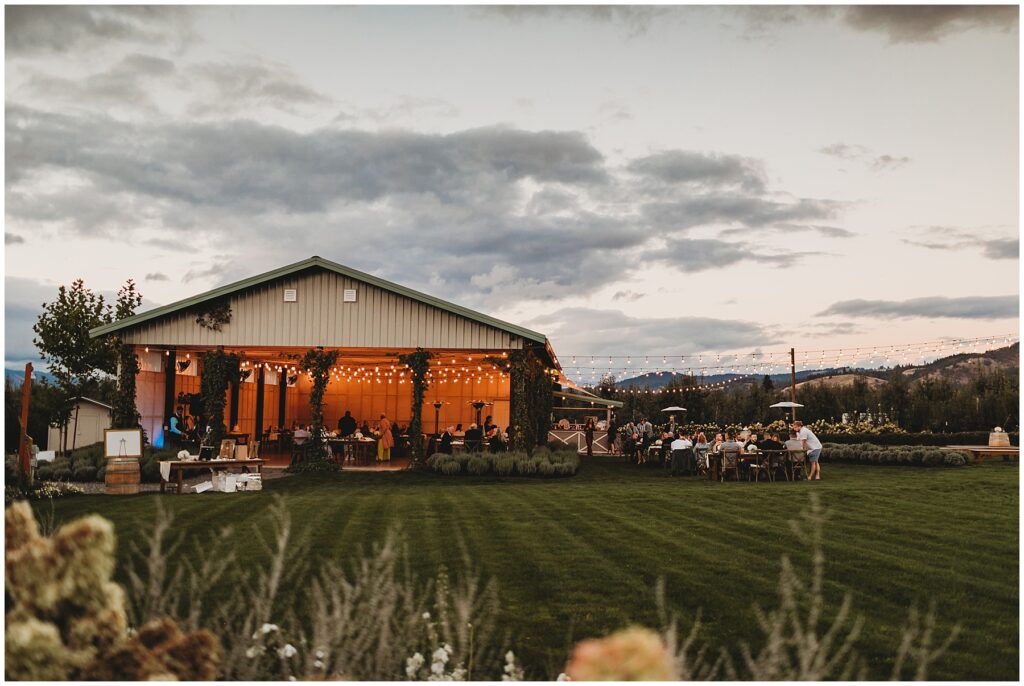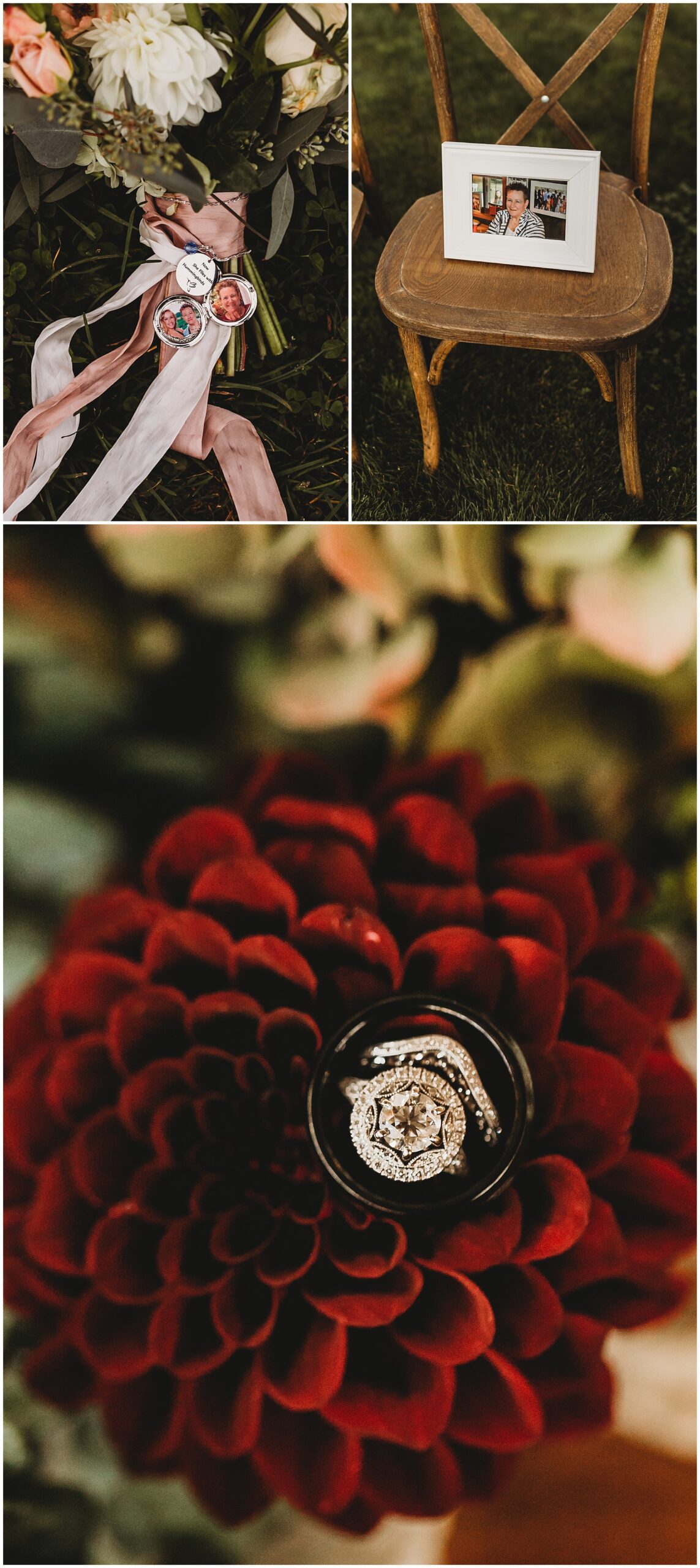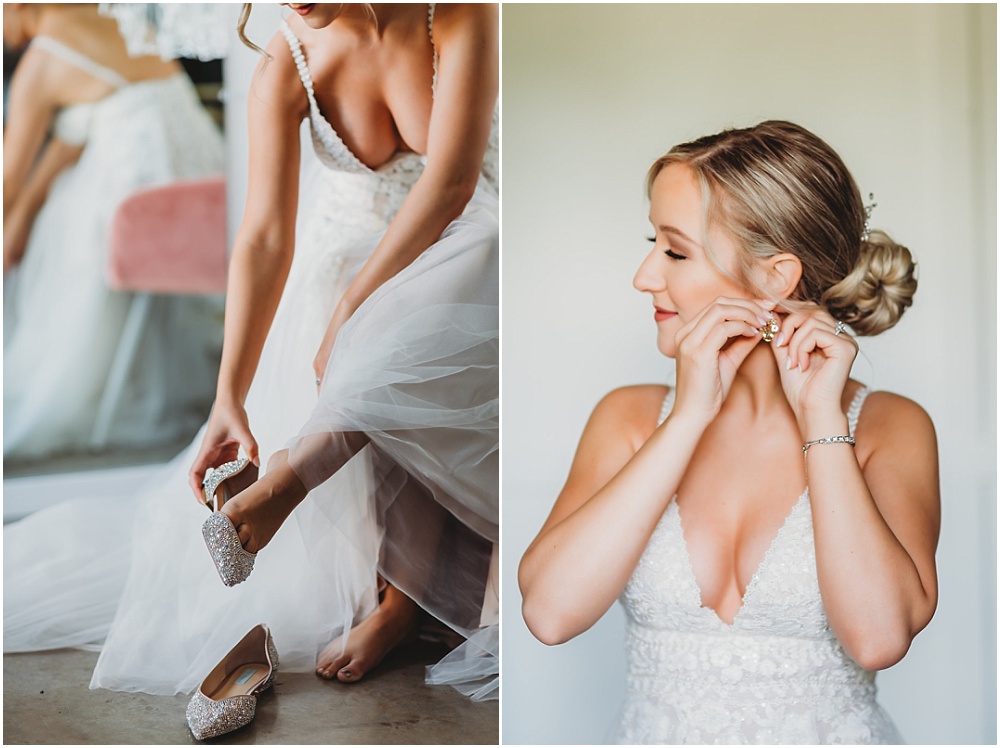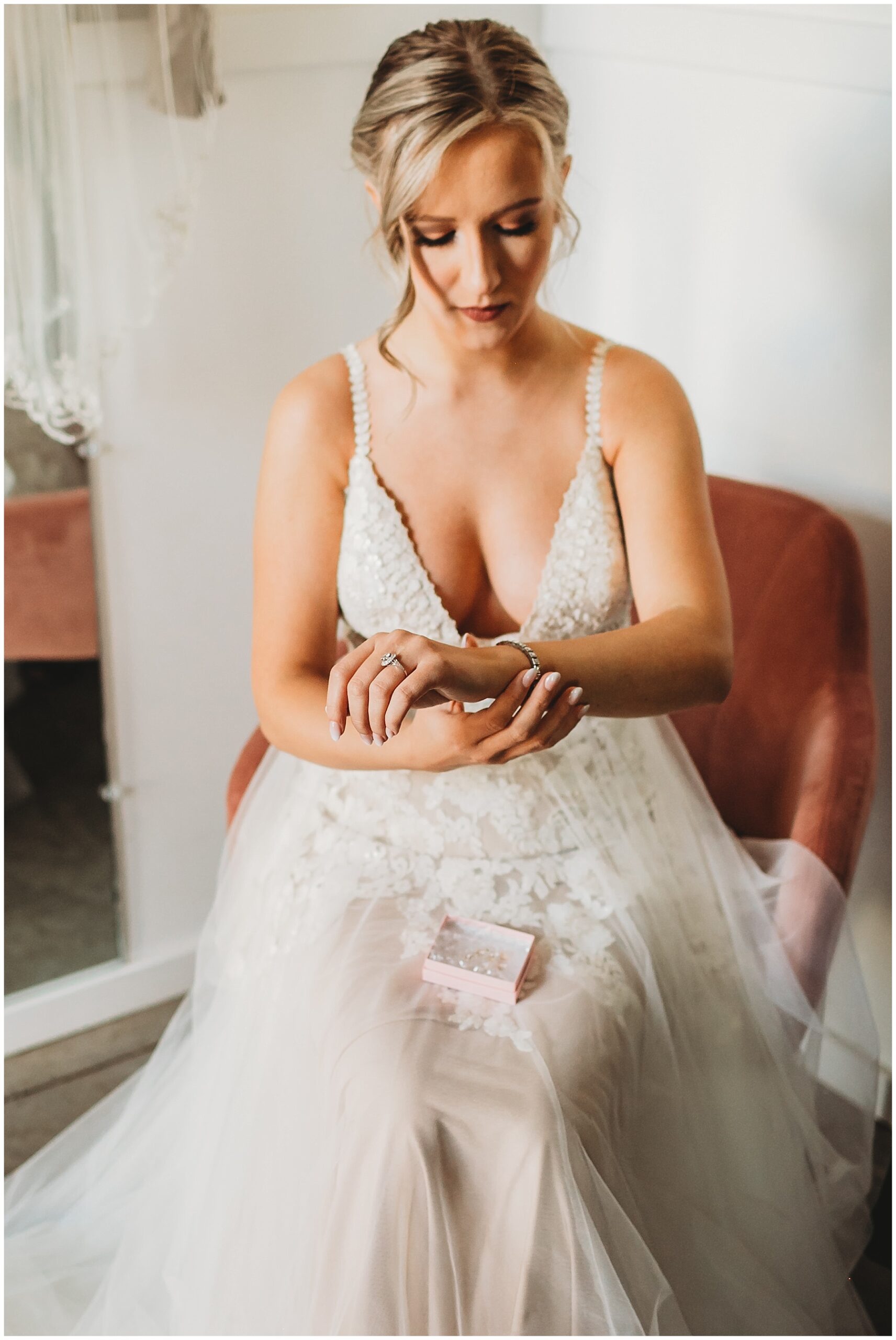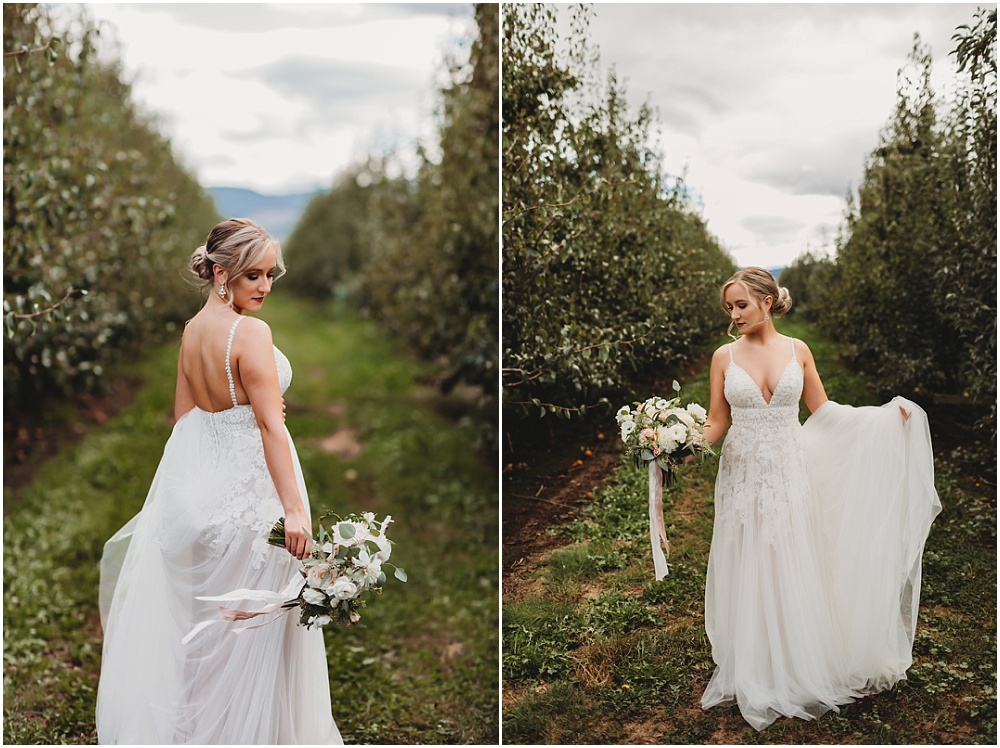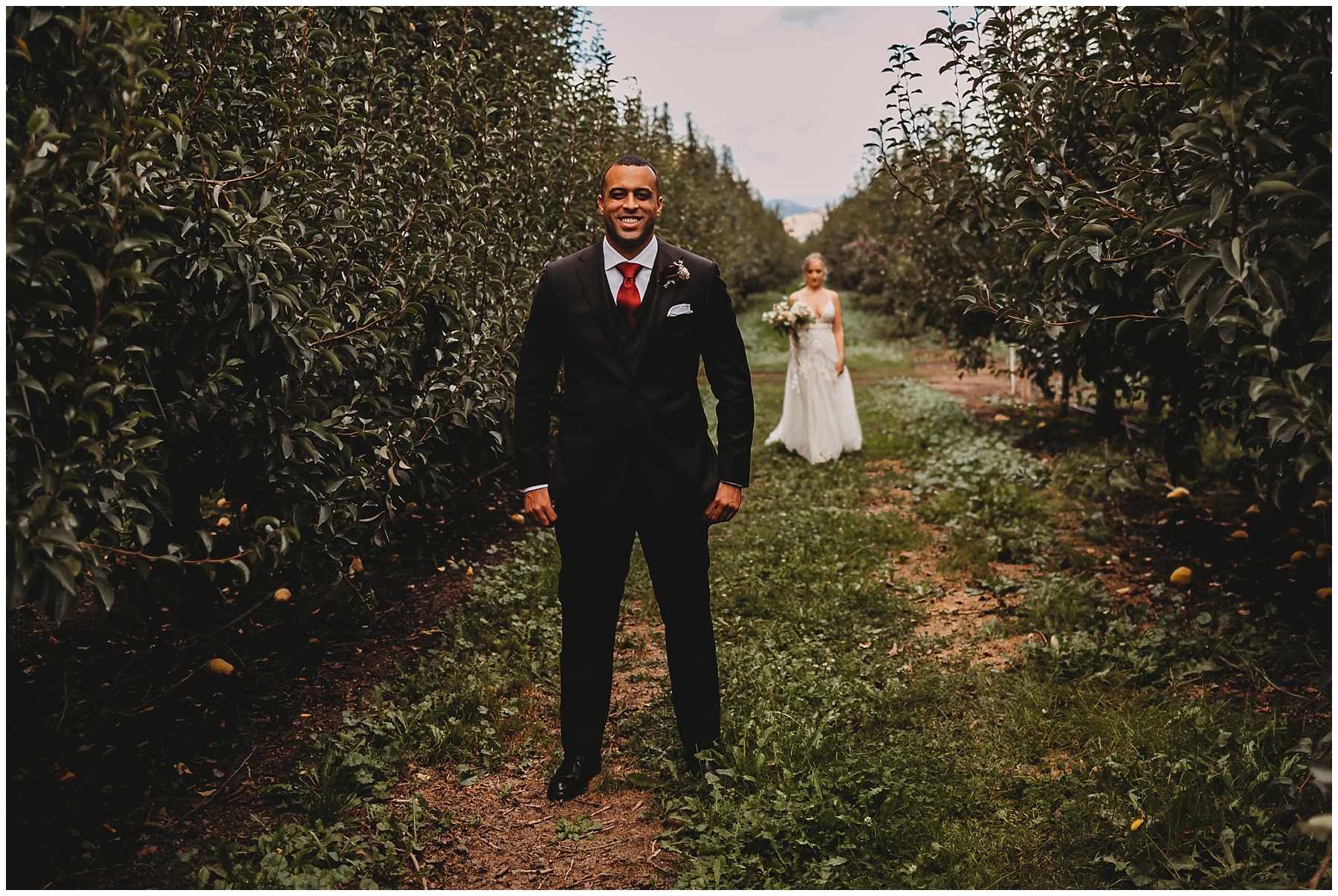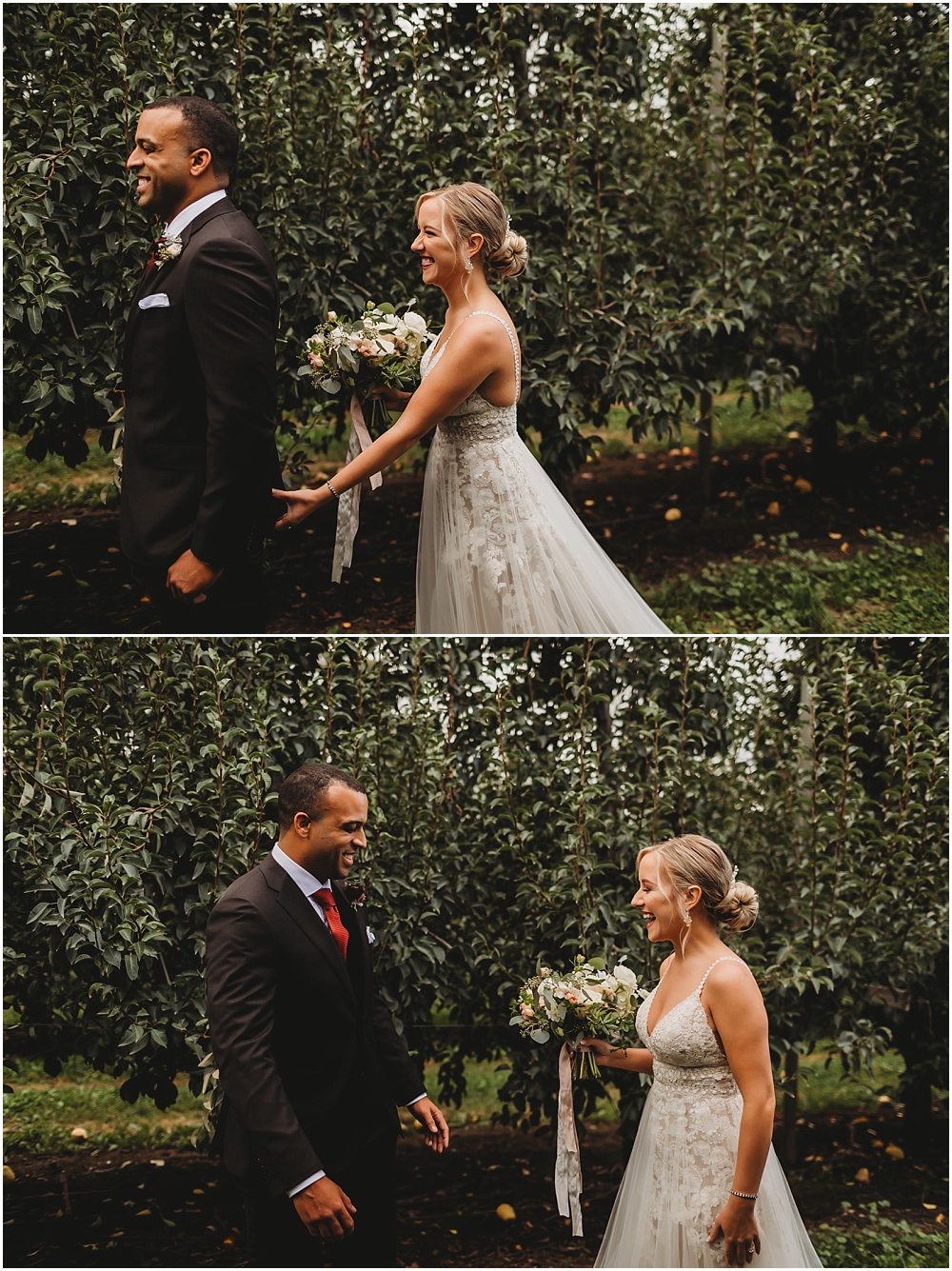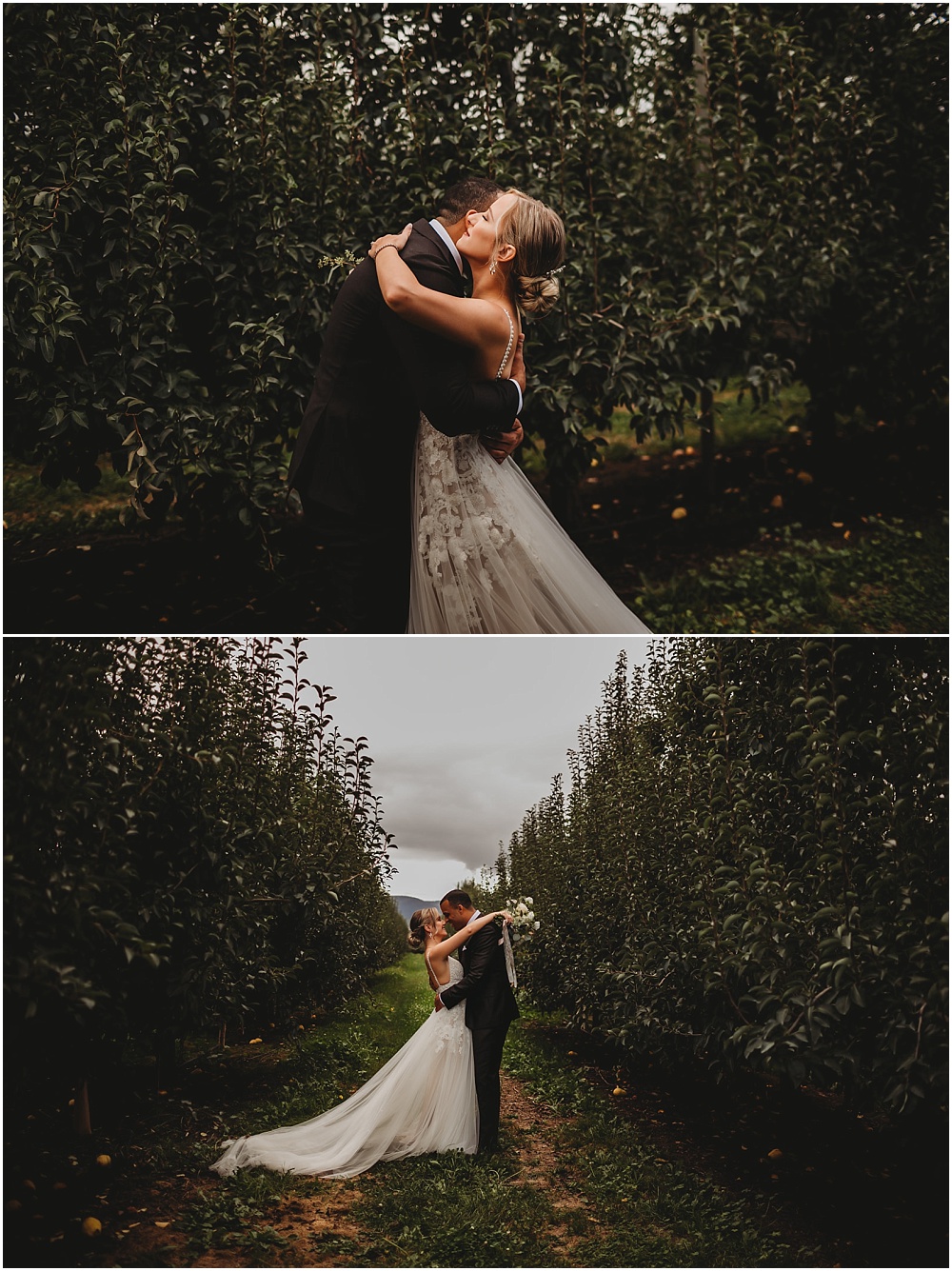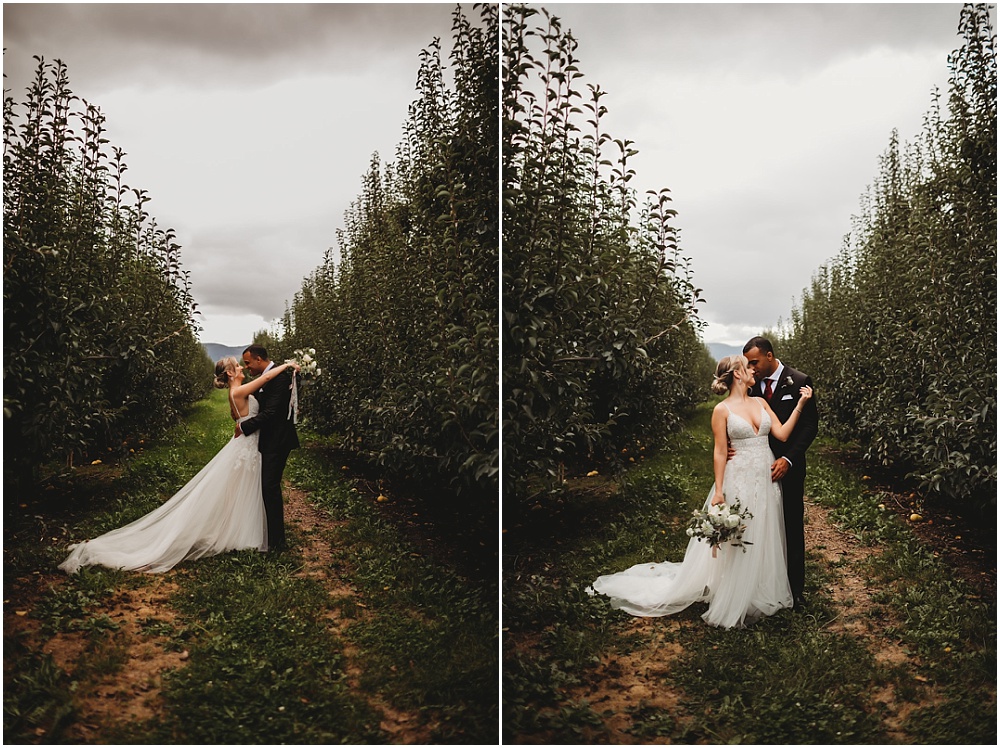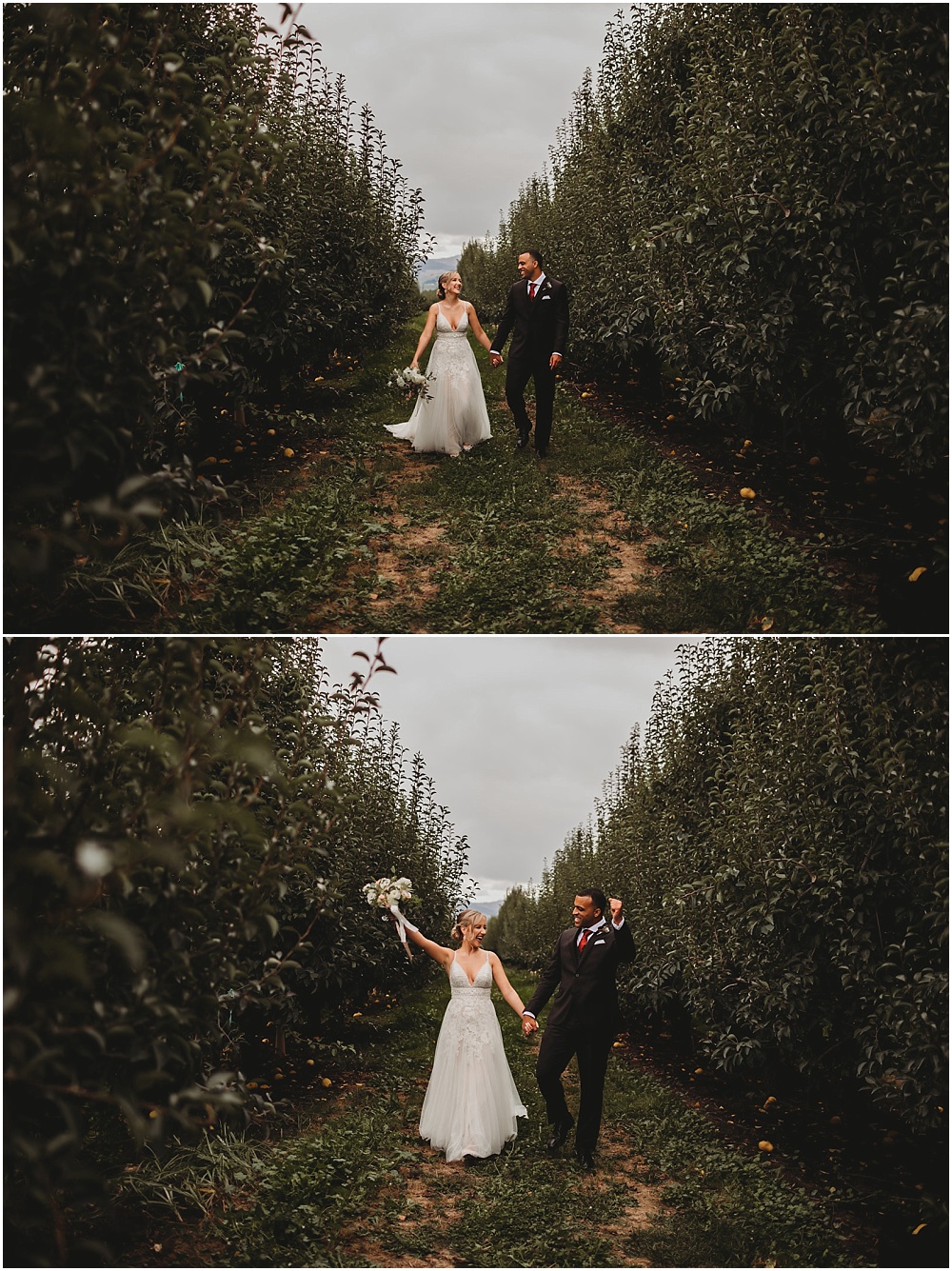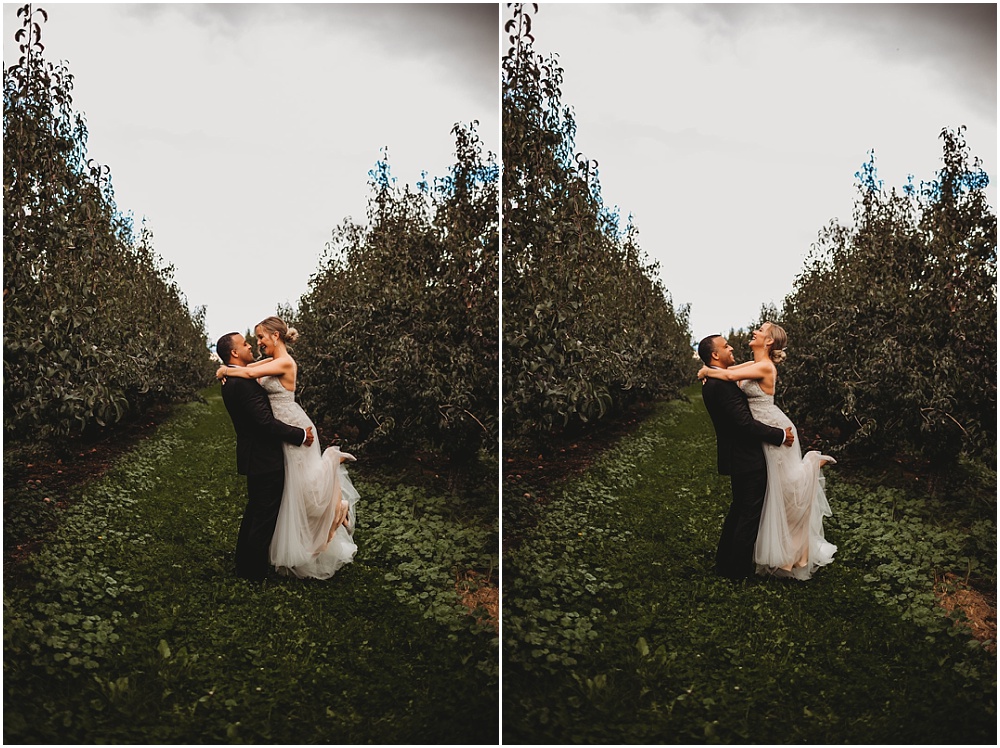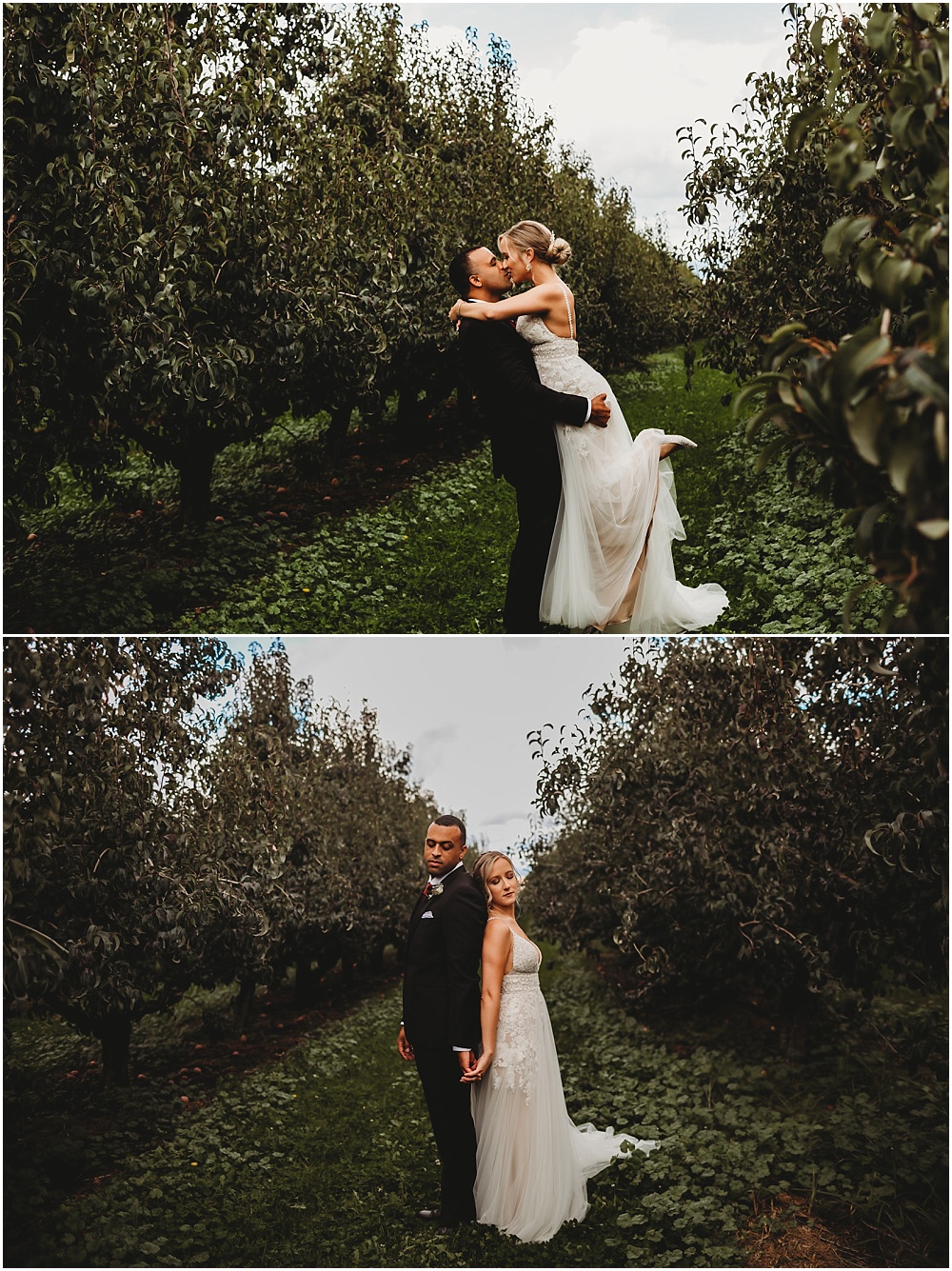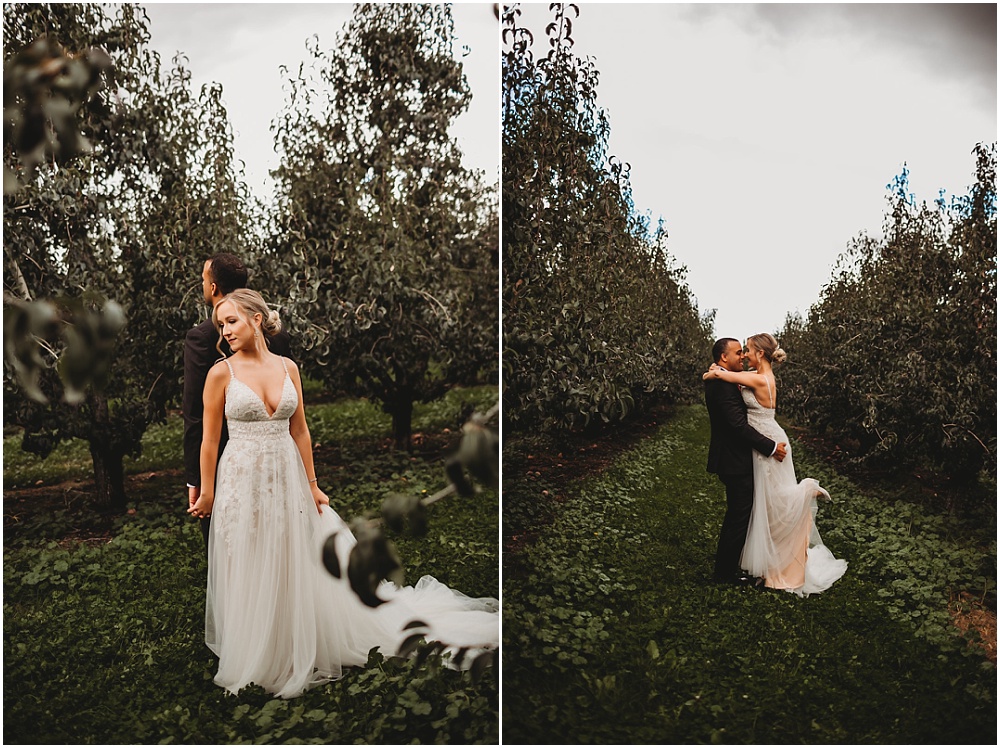 Kaydia and Matthew are astonishing. They are so full of love for each other and so incredibly sweet. I have the best couples! I am so lucky to get to celebrate with each couple through moments in their lives that will stand the test of time.
It is all in the details. From the venue to the stretches of mountain views and orchards, to the little details and sentimental touches. It all brought to life the love amidst difficult times.
It was supposed to rain that day and the weather held off to have a beautiful Oregon Wedding day. Kaydia wore an adorable bridal leather jacket that she made herself. Her ring was in a hexagon shape just like the alter they got married under. They didn't have an 'official' wedding party but had a big group of friends. And they were by their sides celebrating every step of the way. To honor her mother, they had a special chair laid out for her and they placed her dress on it. Every bit of the details was so carefully thought through. They had an adorable getaway car and cool drinks! The ice had their initials engraved in it! When the night came to an end, they exited surrounded by the cutest little lights held by guests.
It was a beautiful day celebrating a couple who made it so far to finally get to become Husband and Wife.