Kaydia + Matthew are such a fun, energetic couple. They're getting married next summer in Portland, Oregon and are super excited about it! I love this session so much, not only because we were in the most beautiful place with an epic sunset. Kaydia + Matthew's love and excitement is infectious, and I can feel how much they love each other when looking through these photos. Every smile, quick glance, and wayward strand of hair from the wind tells a story, and watching them was so electric. This Arch Cape engagement session reaffirmed why I love what I do, and I'm so excited to put it out into the world!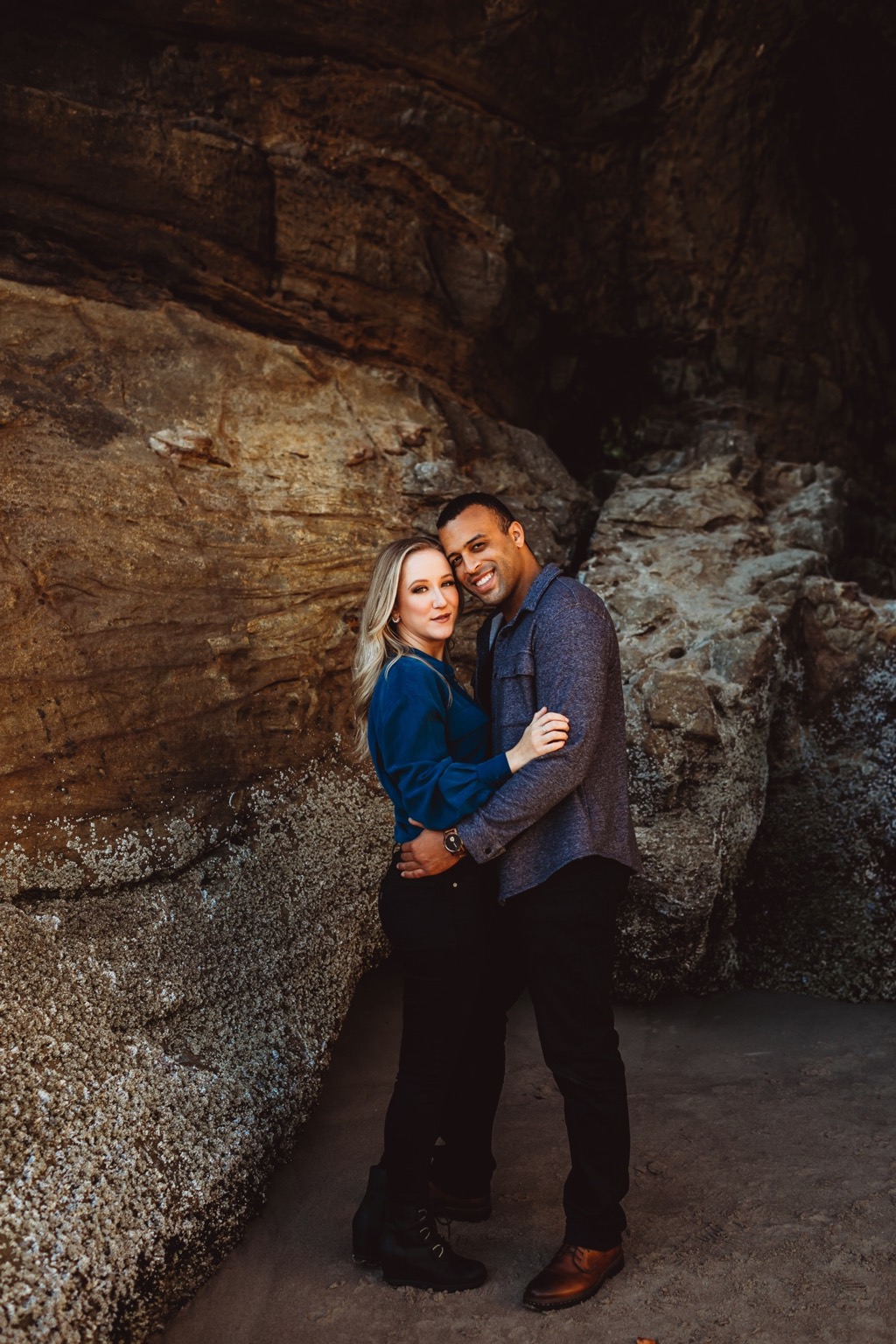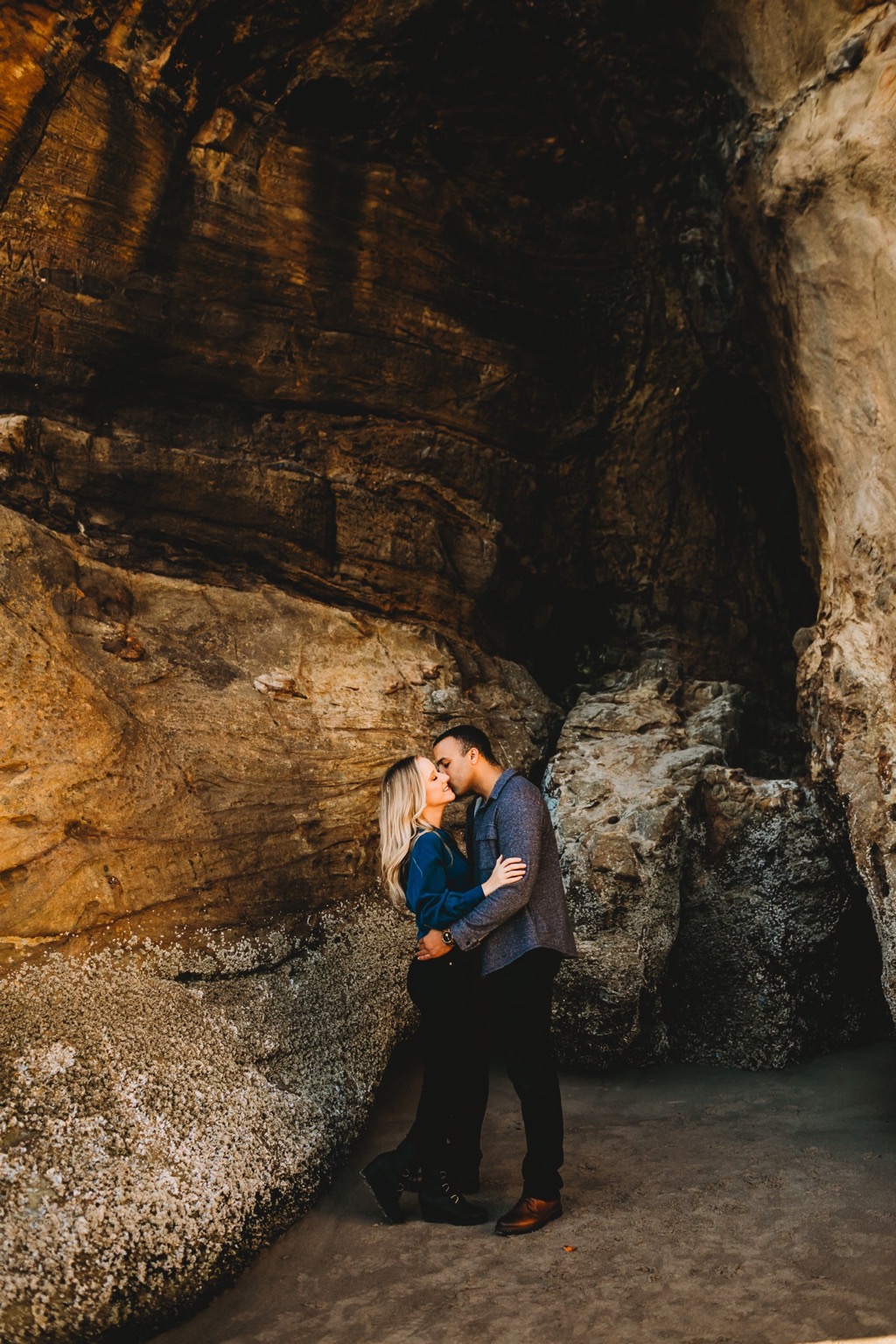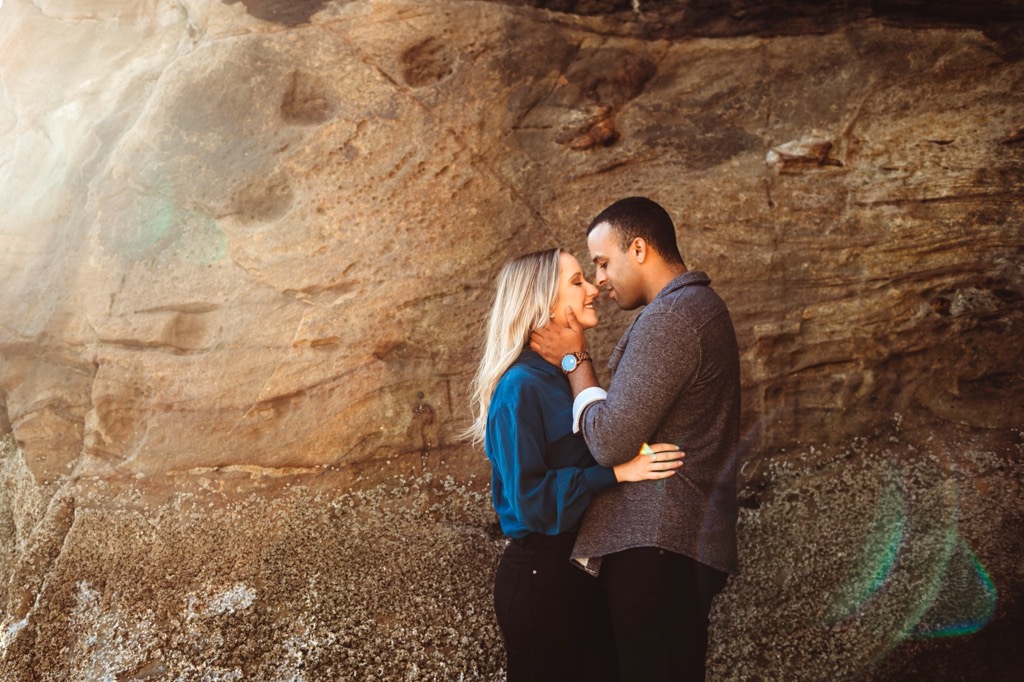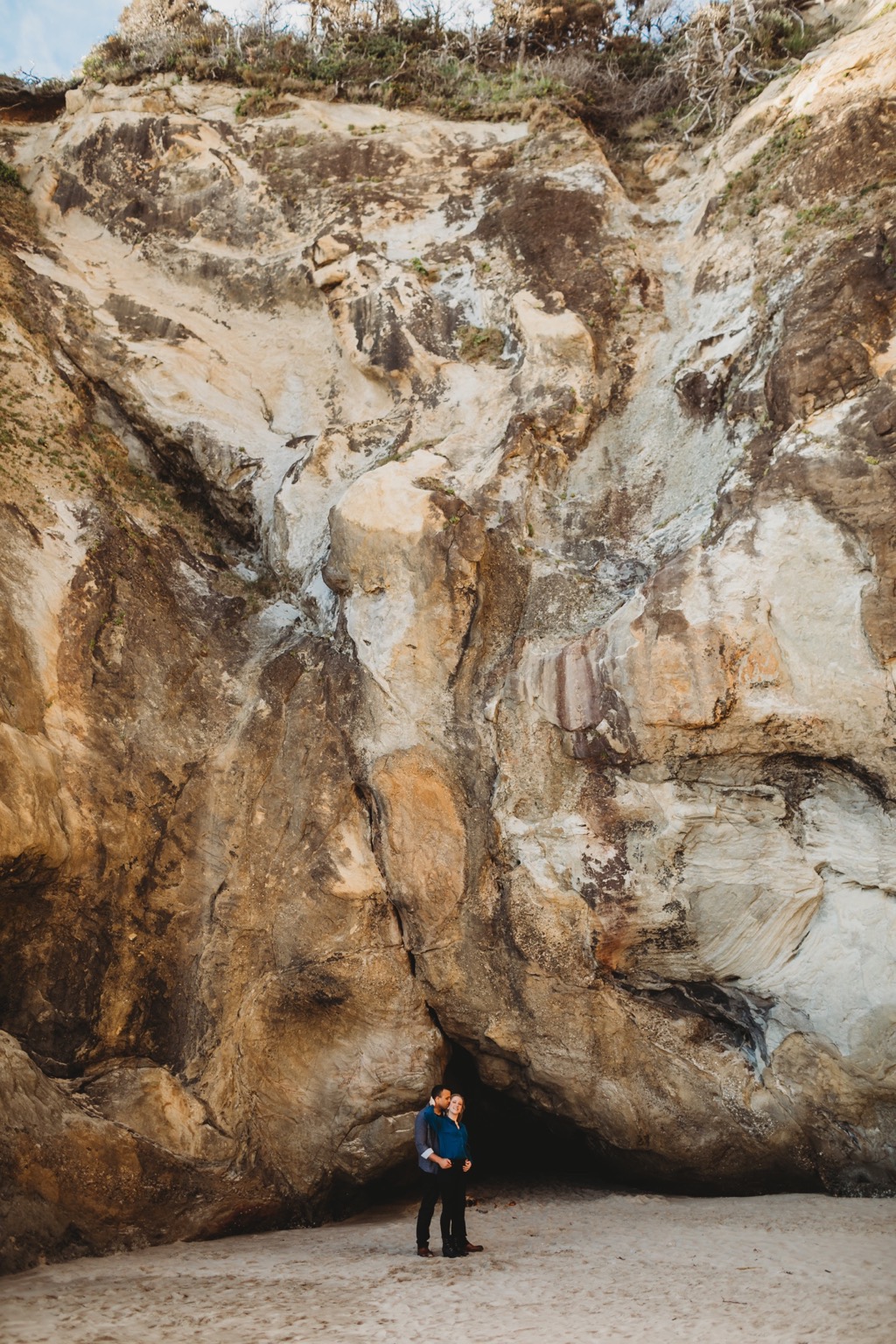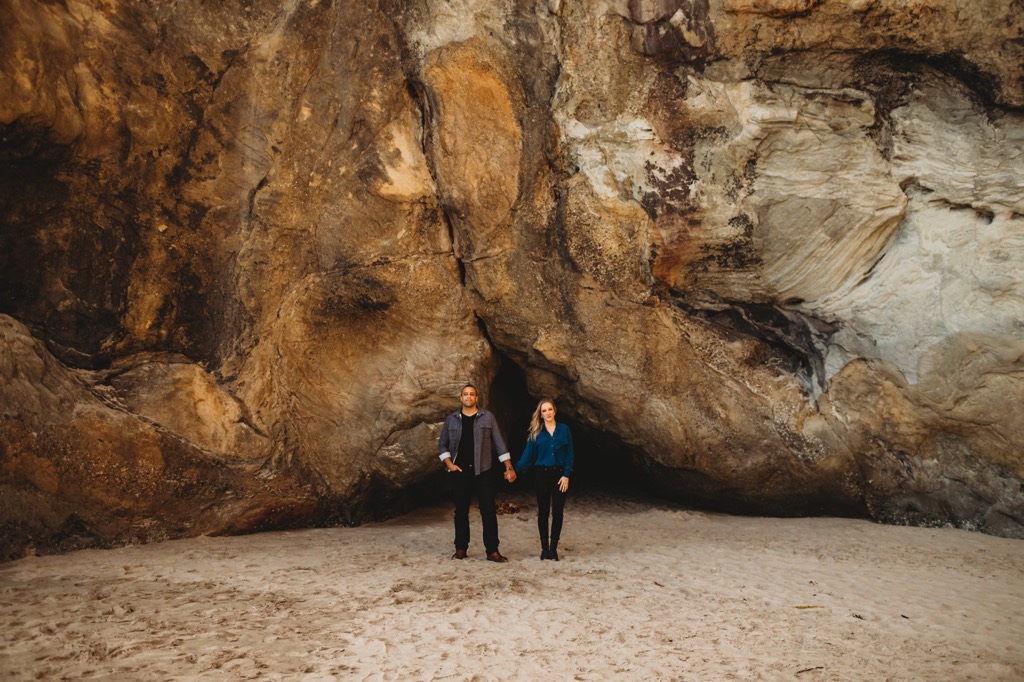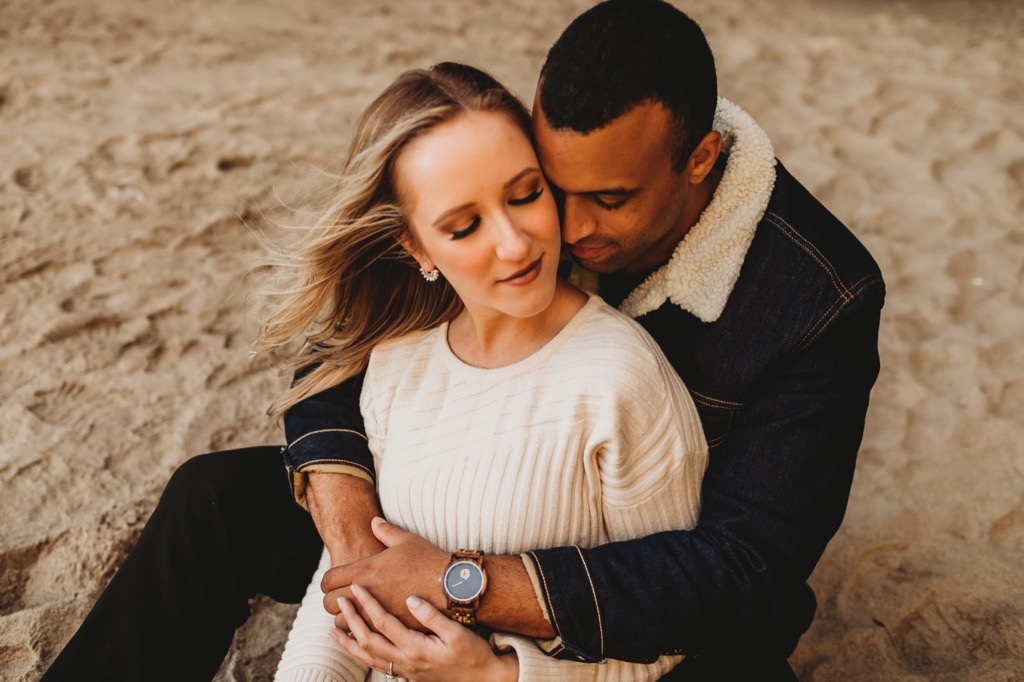 Kaydia lives near Portland, so we decided to meet on the Oregon coast.
If you've never been, it's worth a visit, because photos don't do it justice. Most people have heard of Cannon Beach, but I have a goal to put Arch Cape on the map. 😉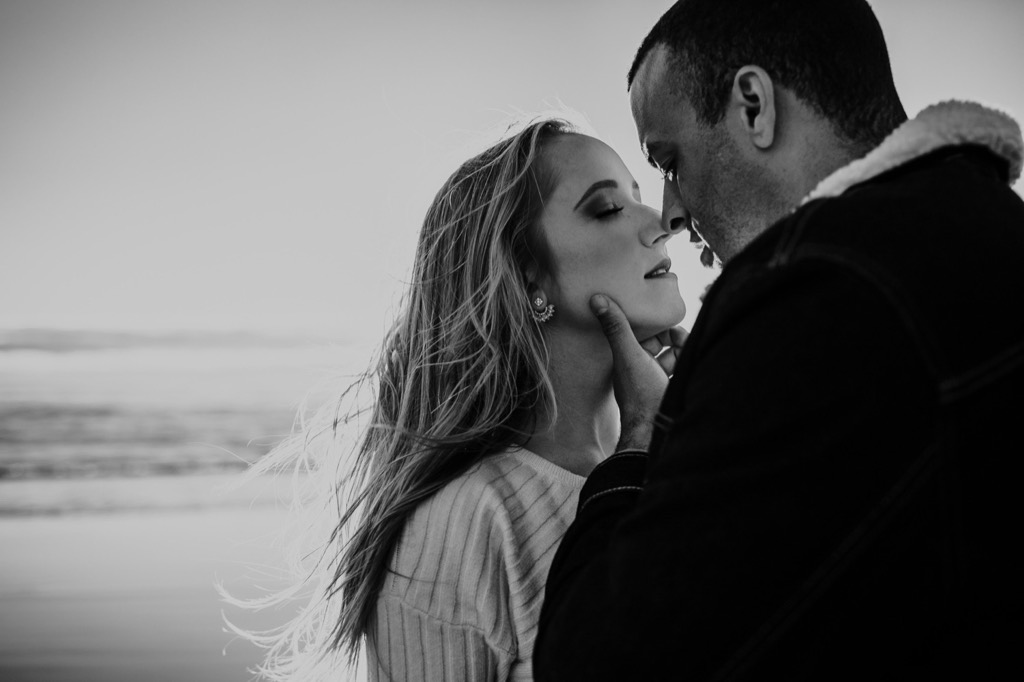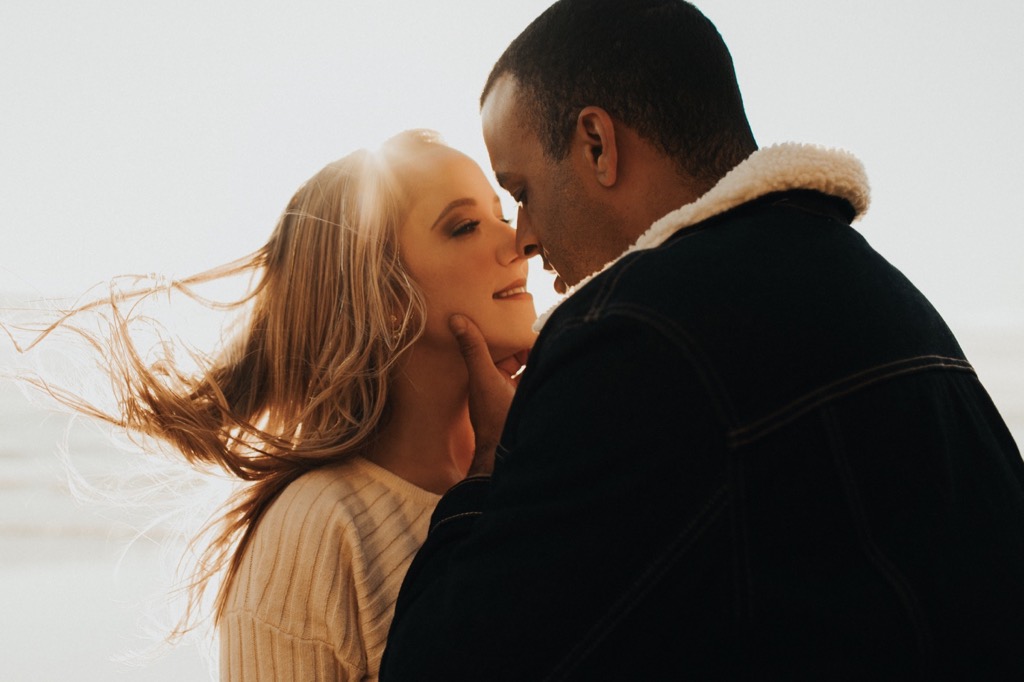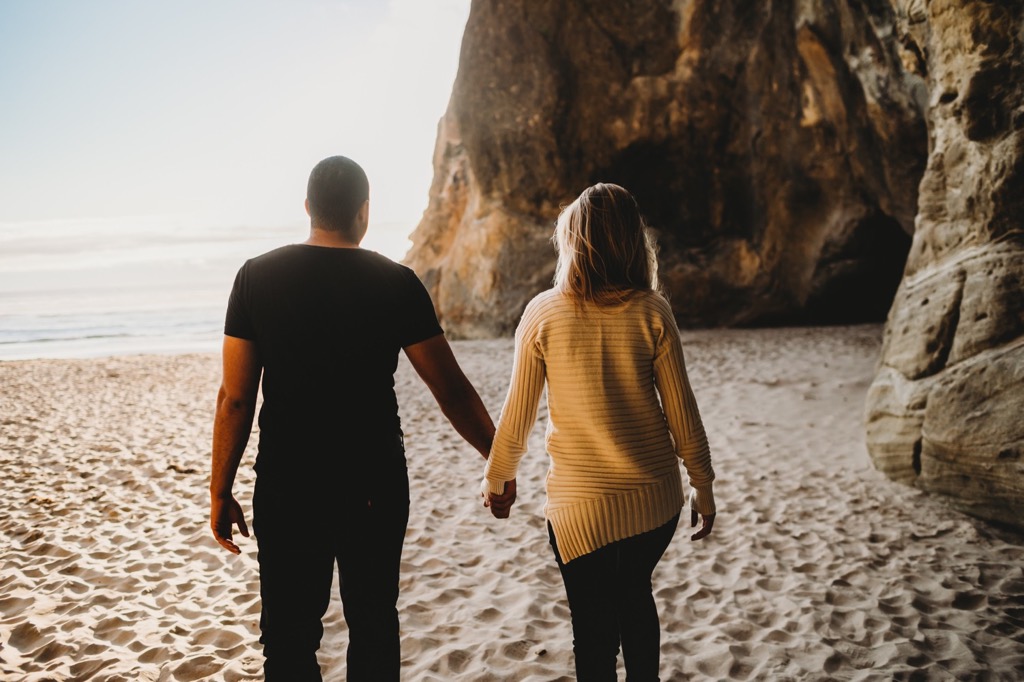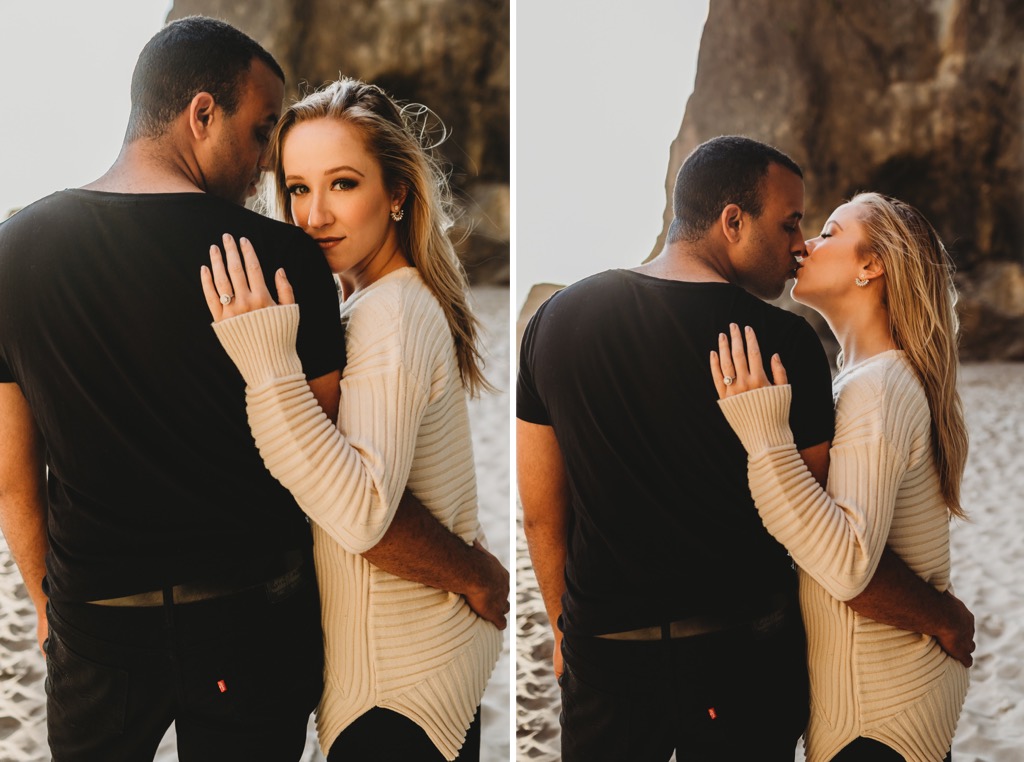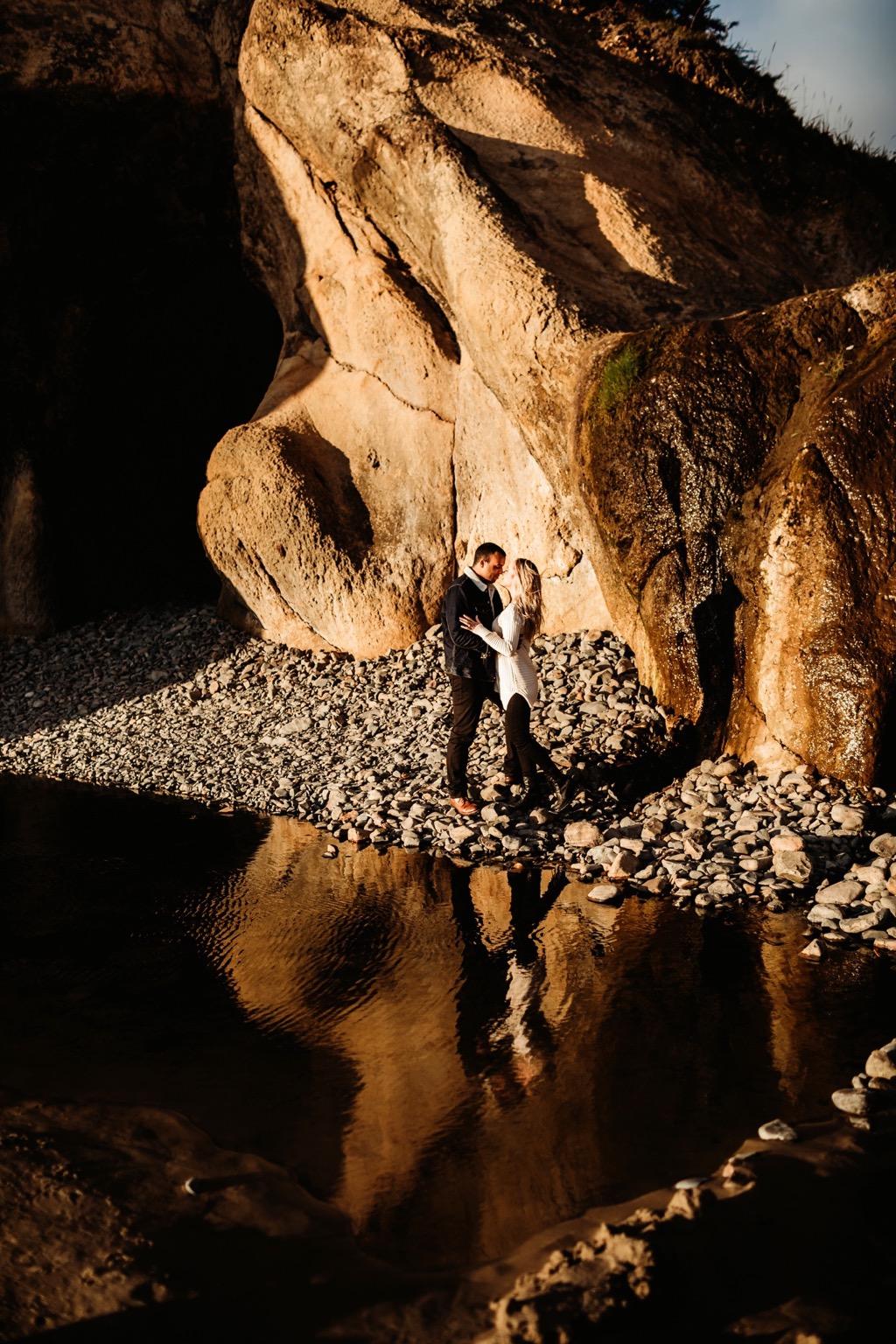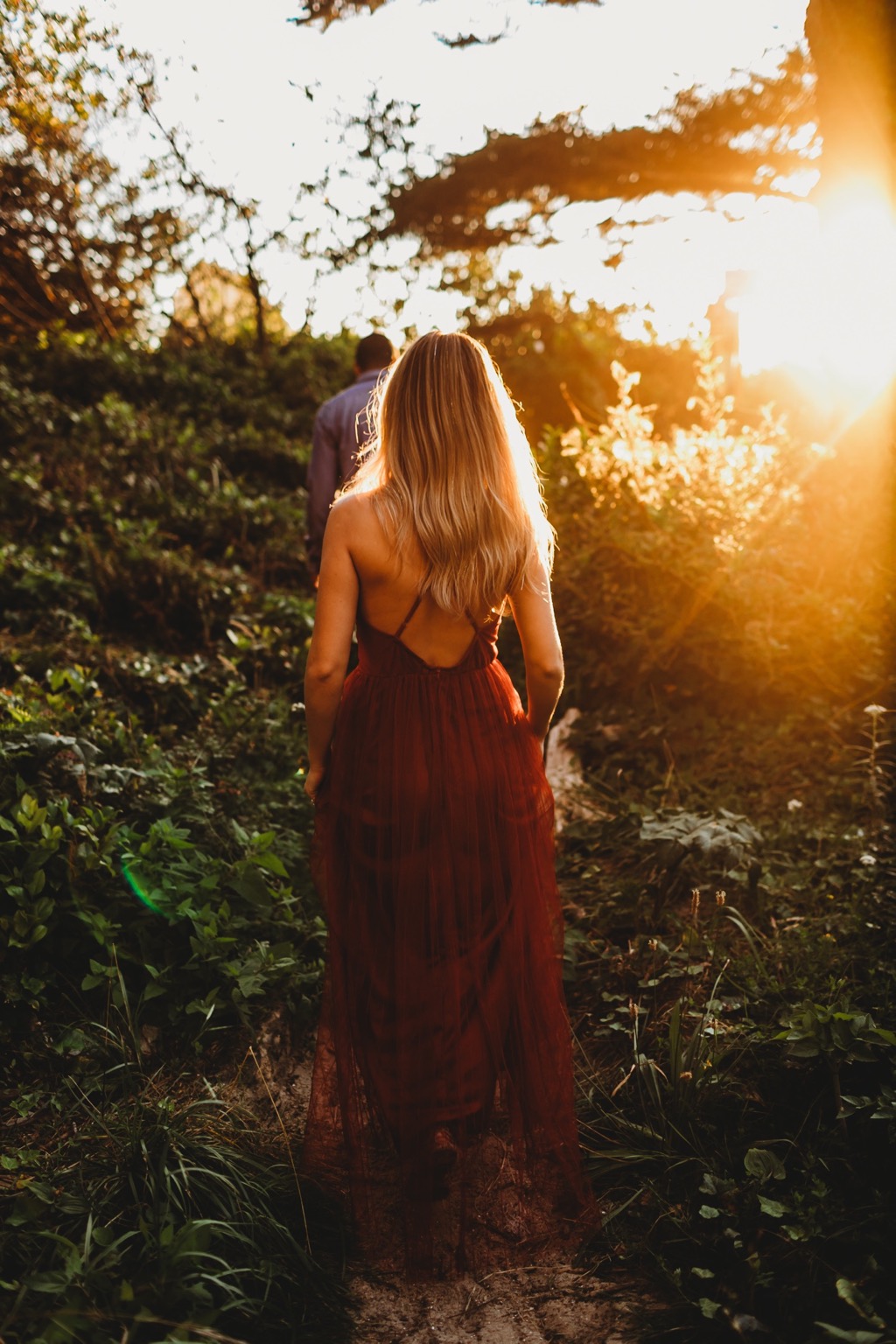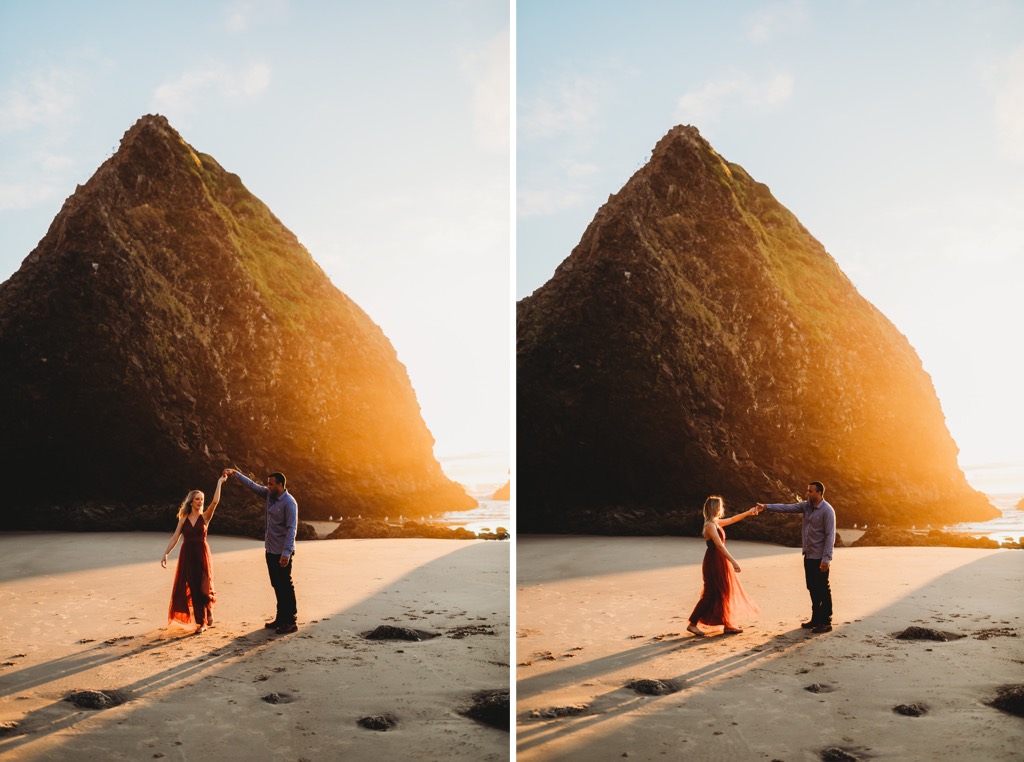 We had planned to start the engagement photos at Cannon Beach, but it was super packed when we got there. We started off at Hug Point, and Kaydia + Matthew were on fire. They were super lovey dovey, fun, and romantic the entire evening. It was so much fun! Kaydia brought an incredible red dress for her second outfit, which I decided would be awesome for Arch Cape.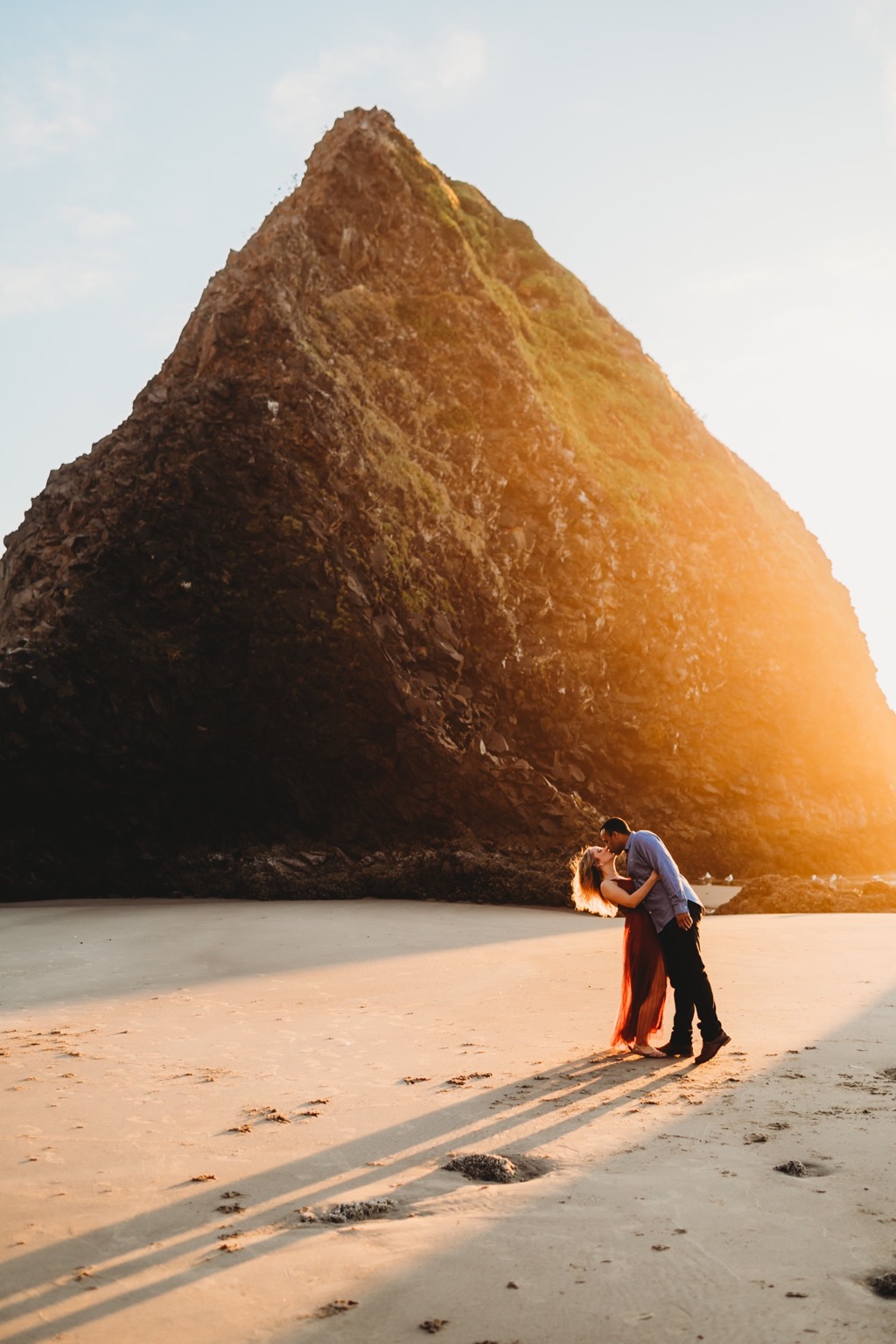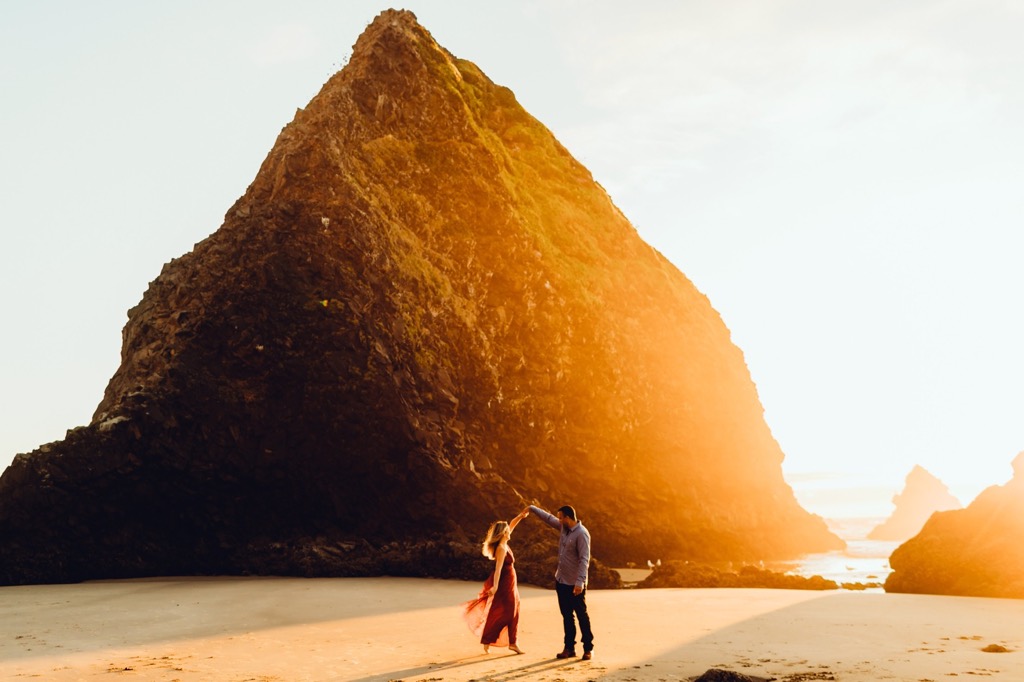 A red dress for an Arch Cape engagement session – or any beach photos – is always beautiful.
If you have a photo session coming up, I would definitely recommend a fun, flirty red dress to wear!
This floaty red Free People Adella dress from lulus is less than $100,
and this short sleeve red lace dress from CiChic is under $30!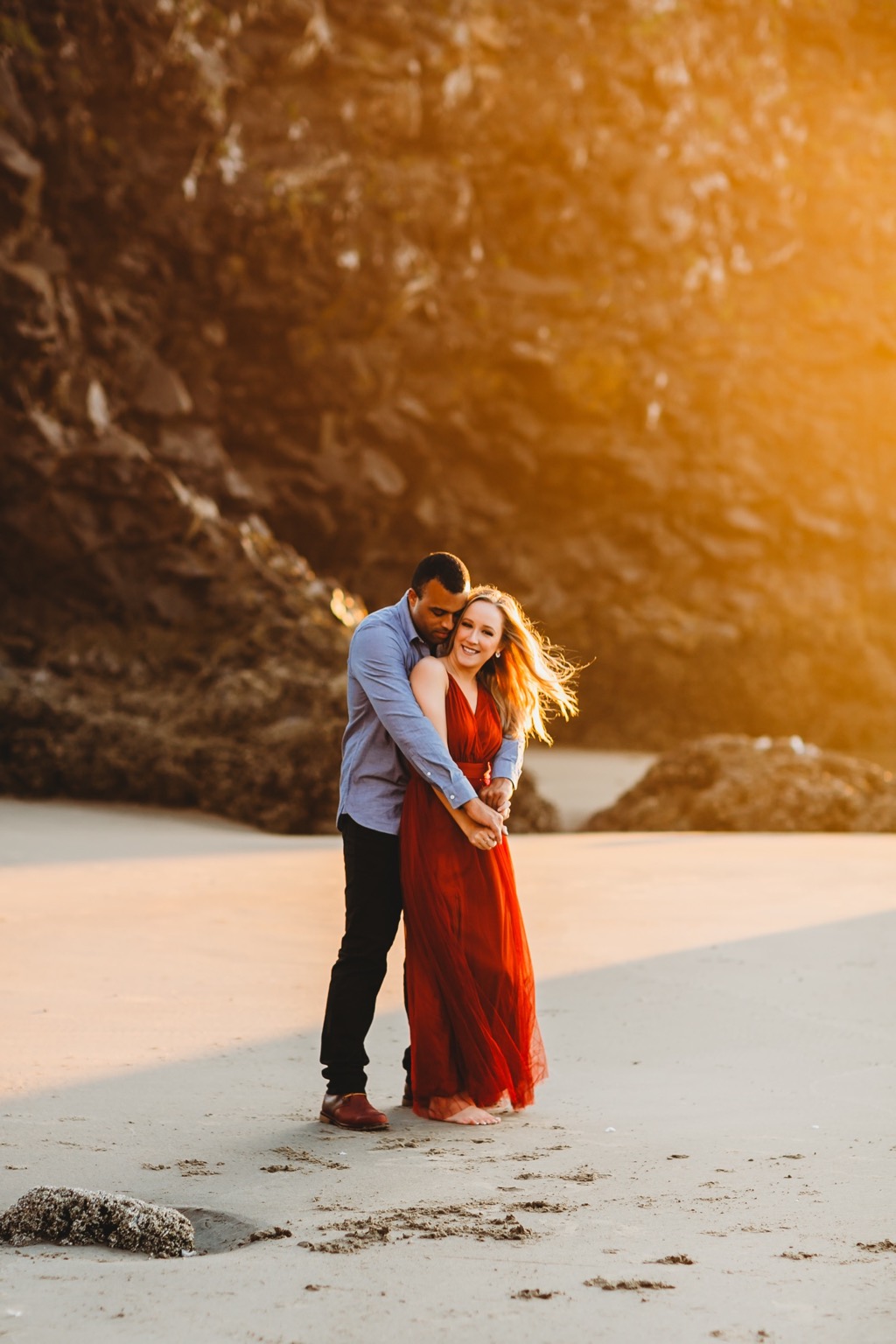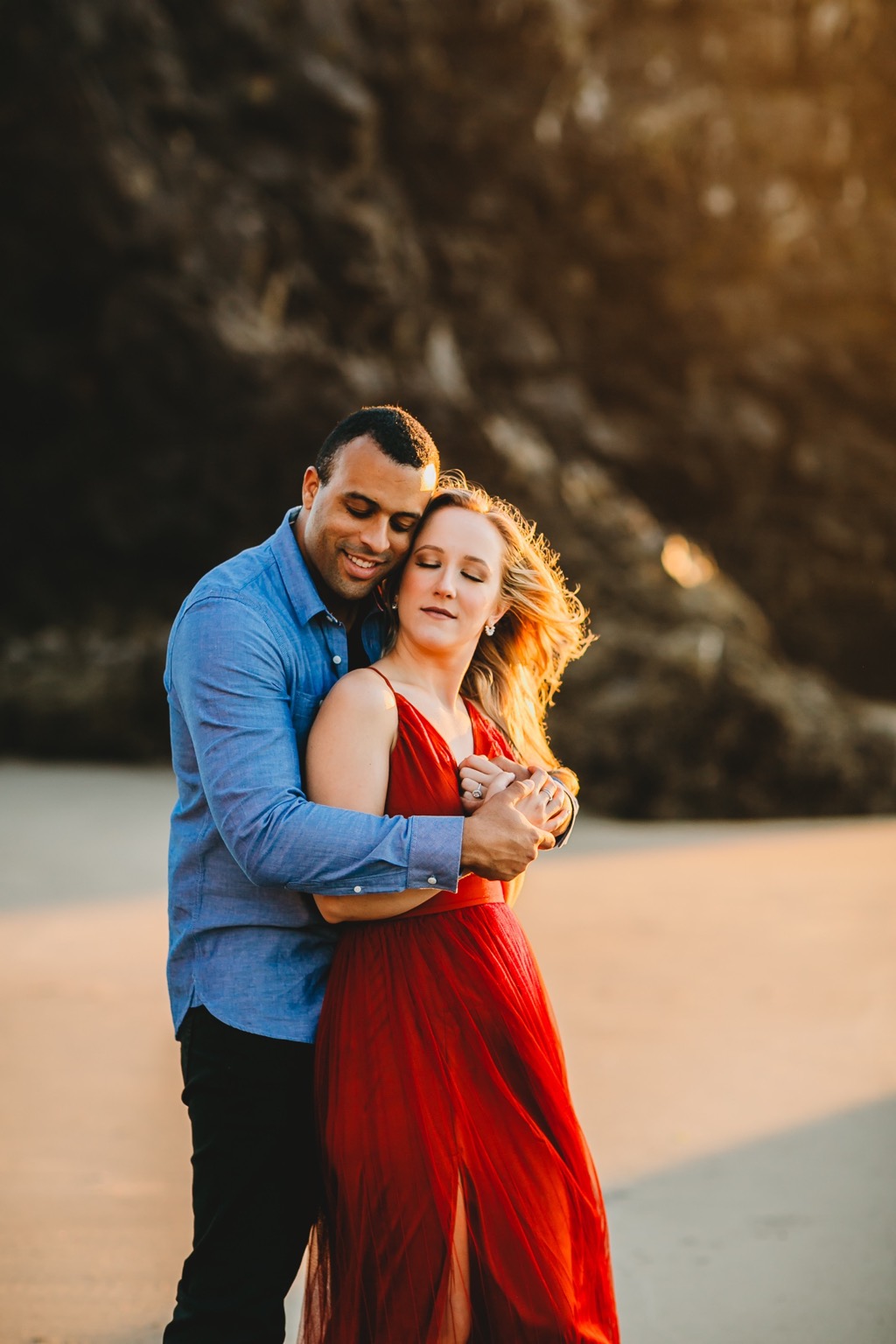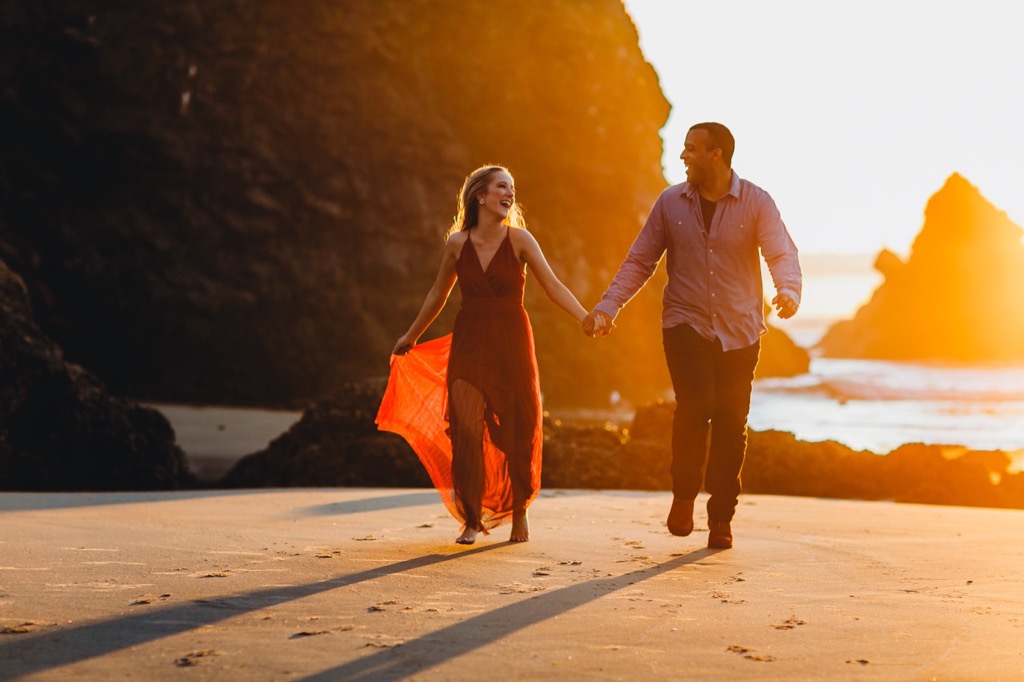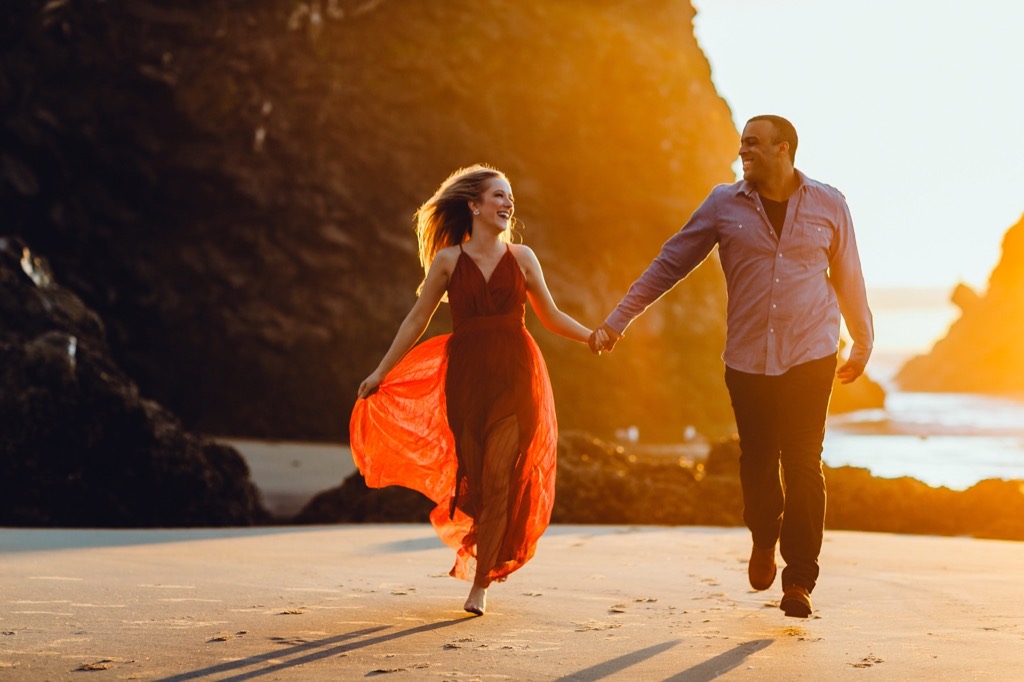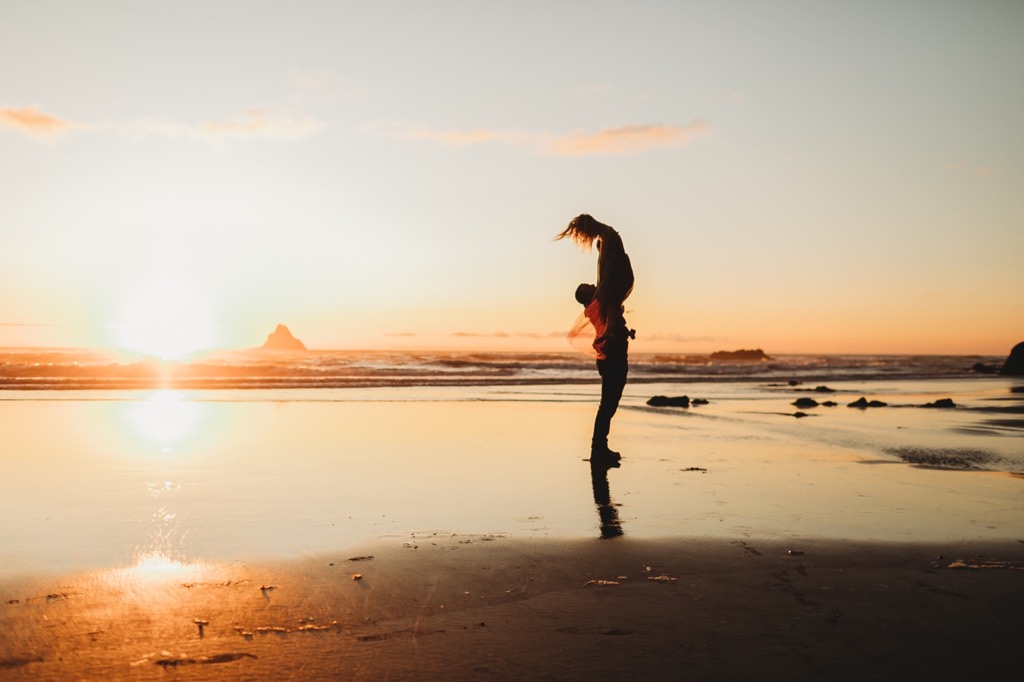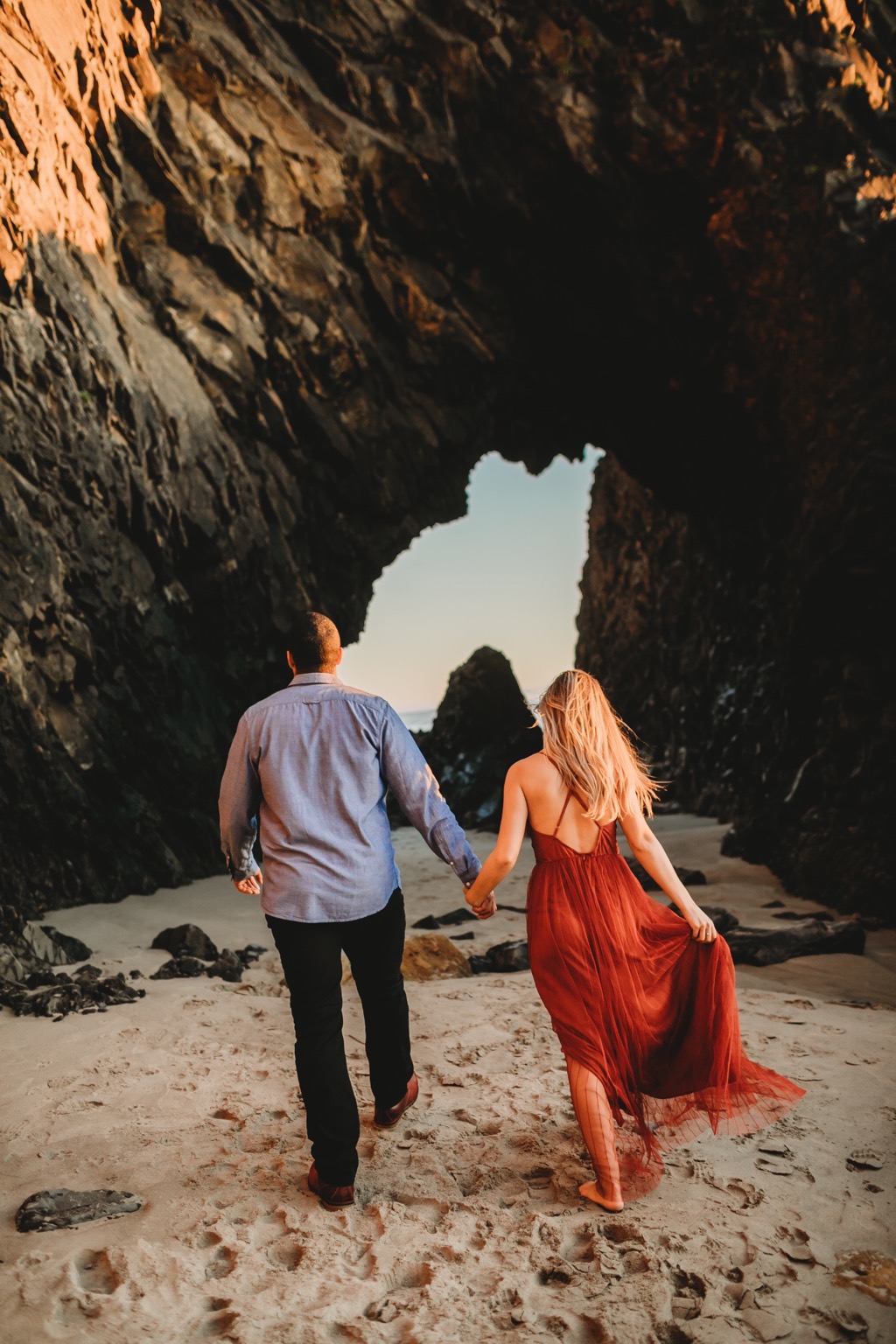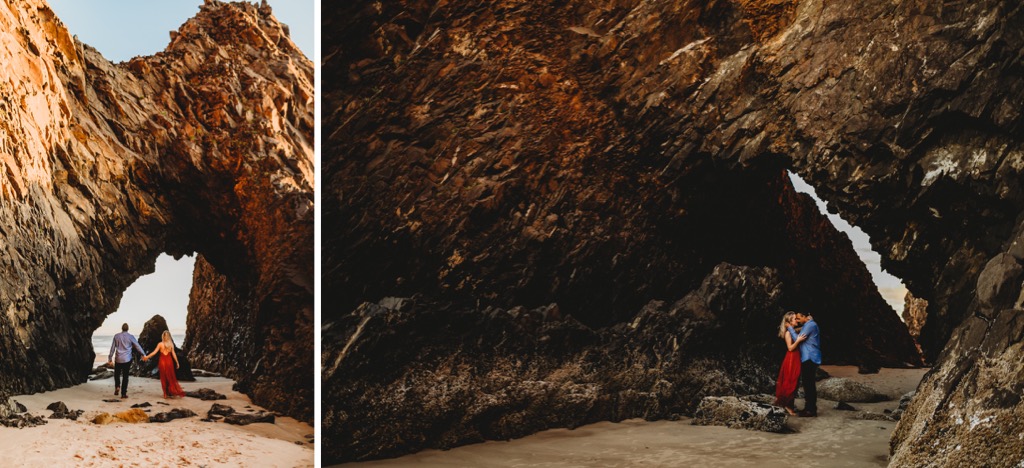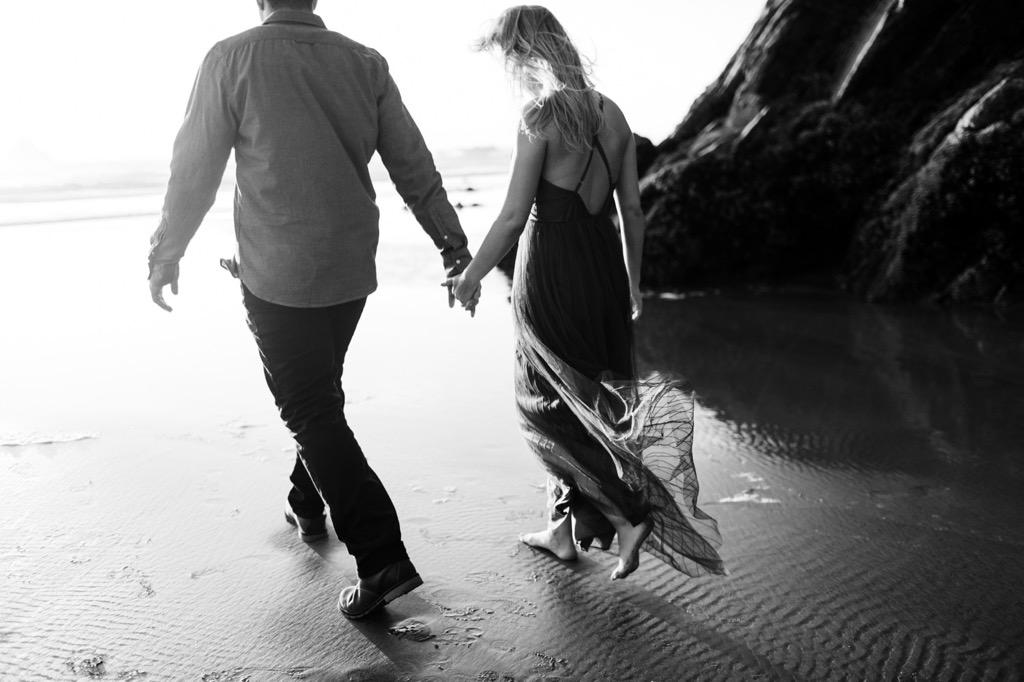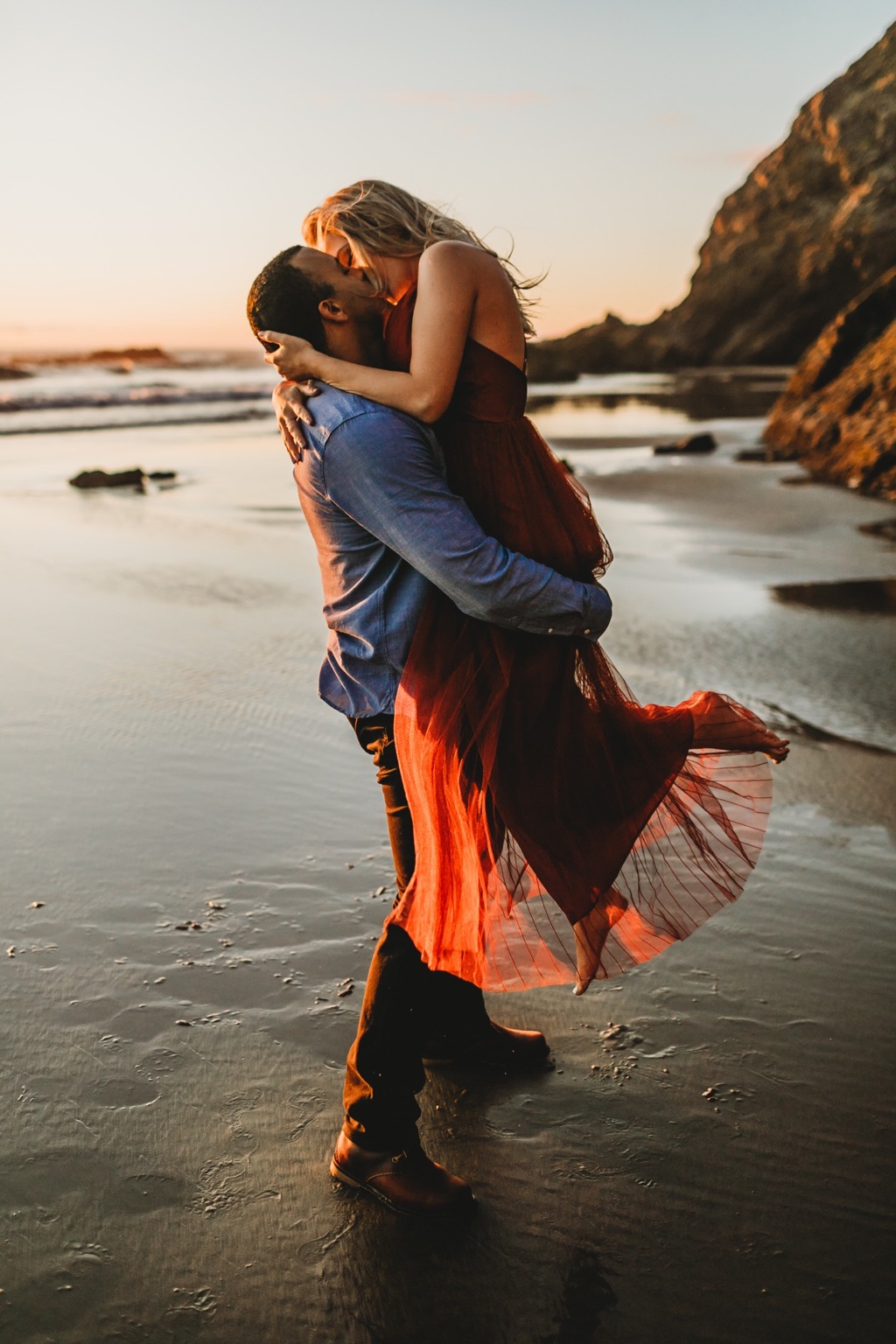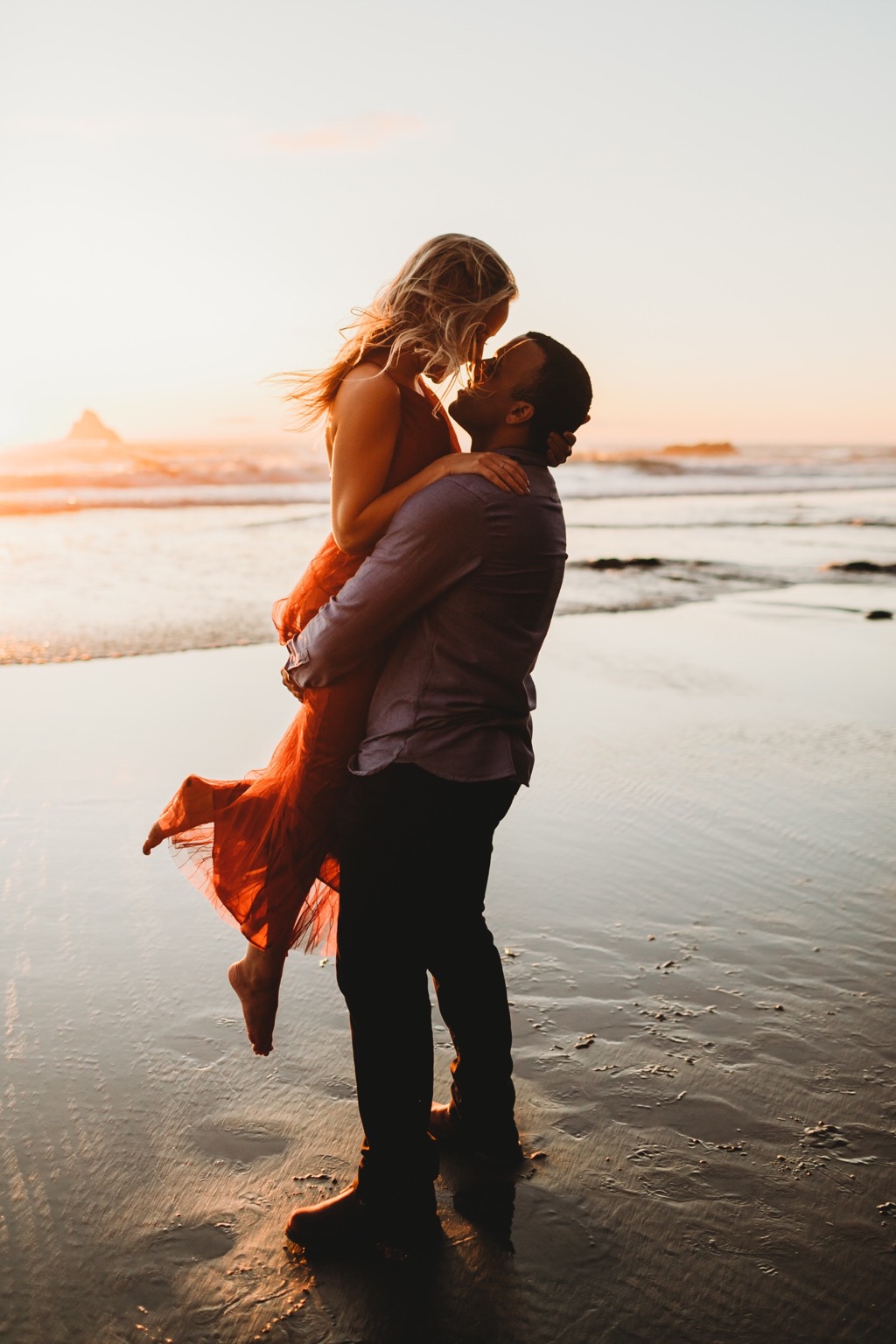 Arch Cape is a great spot that I love shooting at, a little bit south of Hug Point. We headed over, and lucky for us, we had the entire beach to ourselves! With an amazing sunset turning the sky hues of orange and red, Kaydia + Matthew ran around the beach and had fun while I chased after them.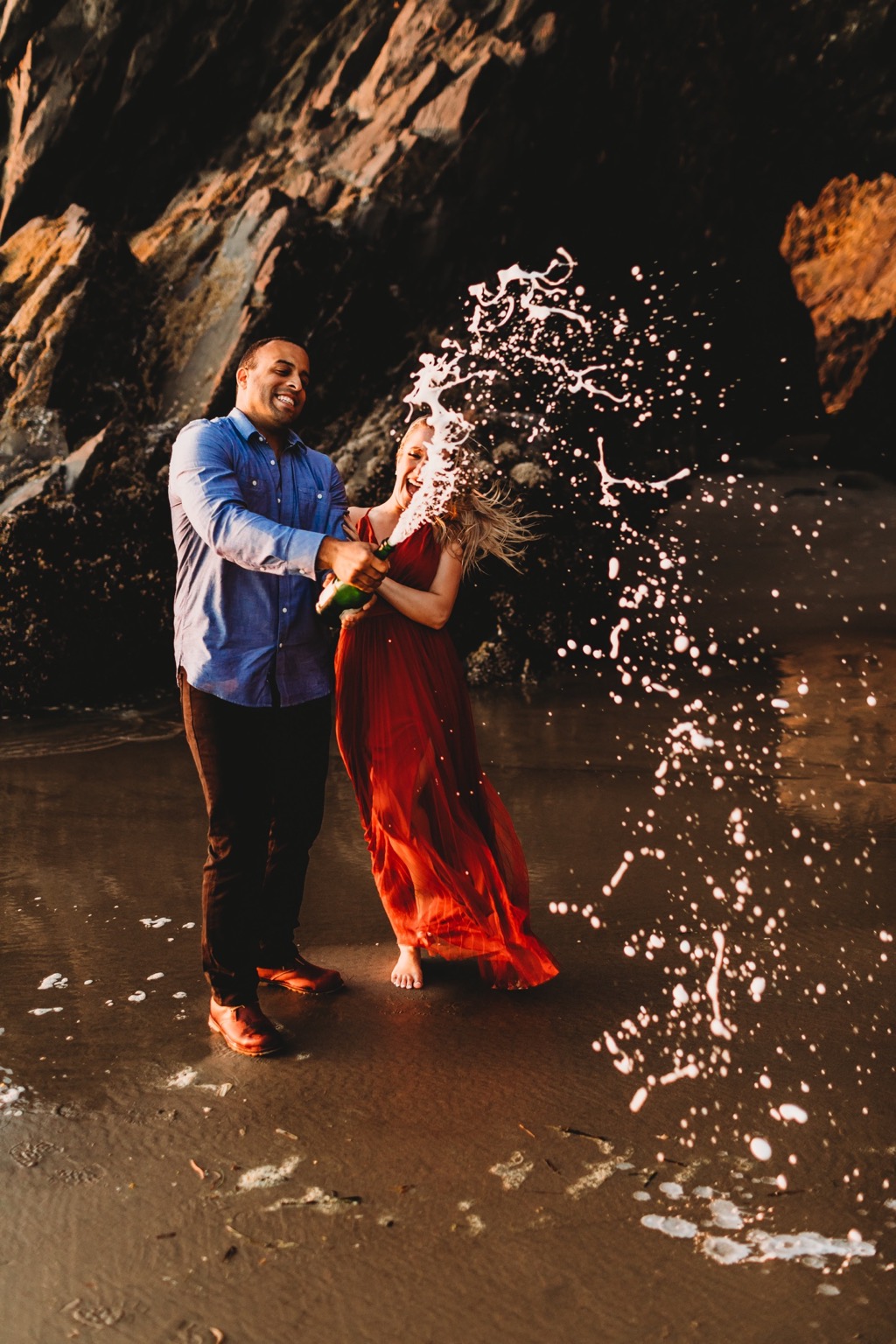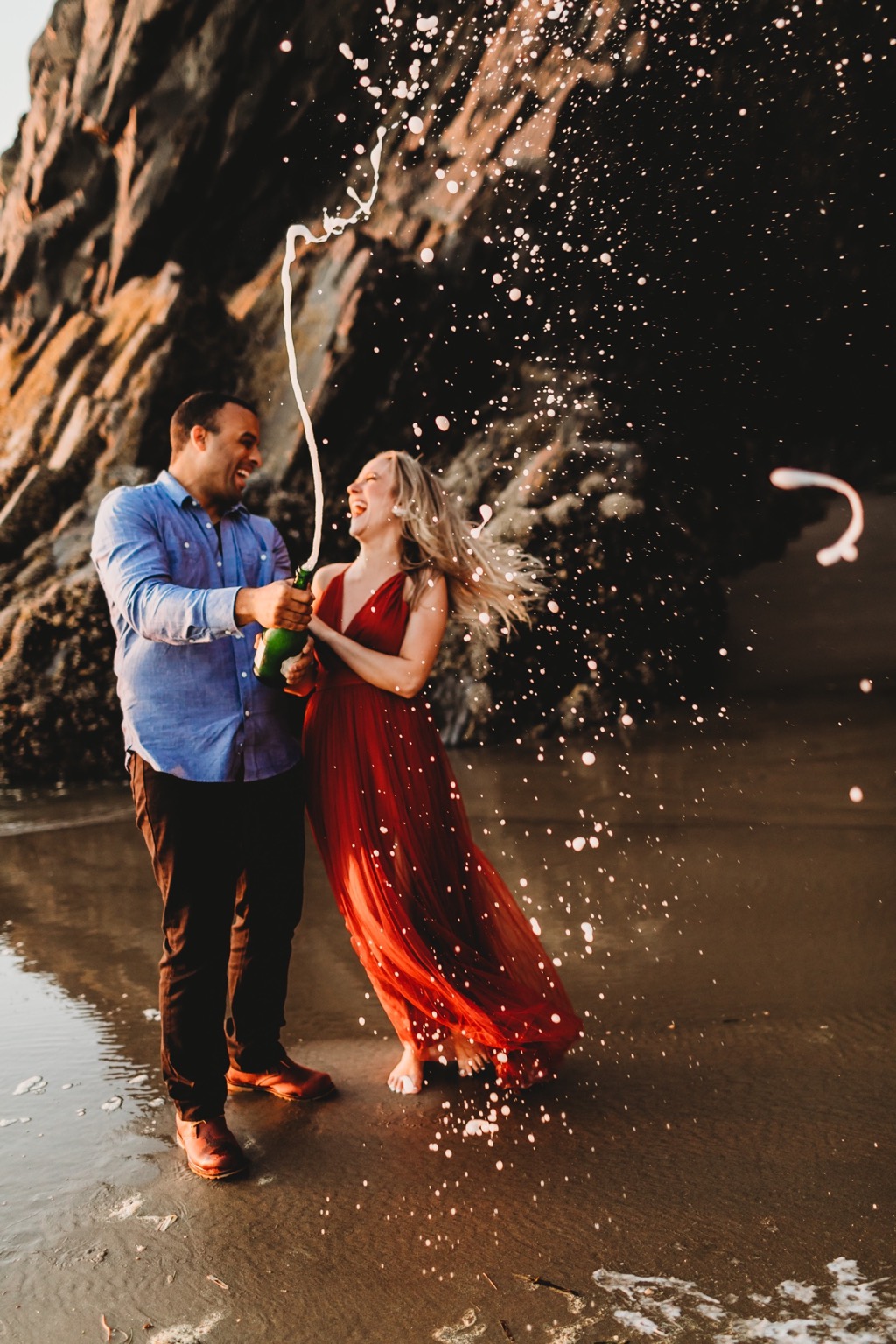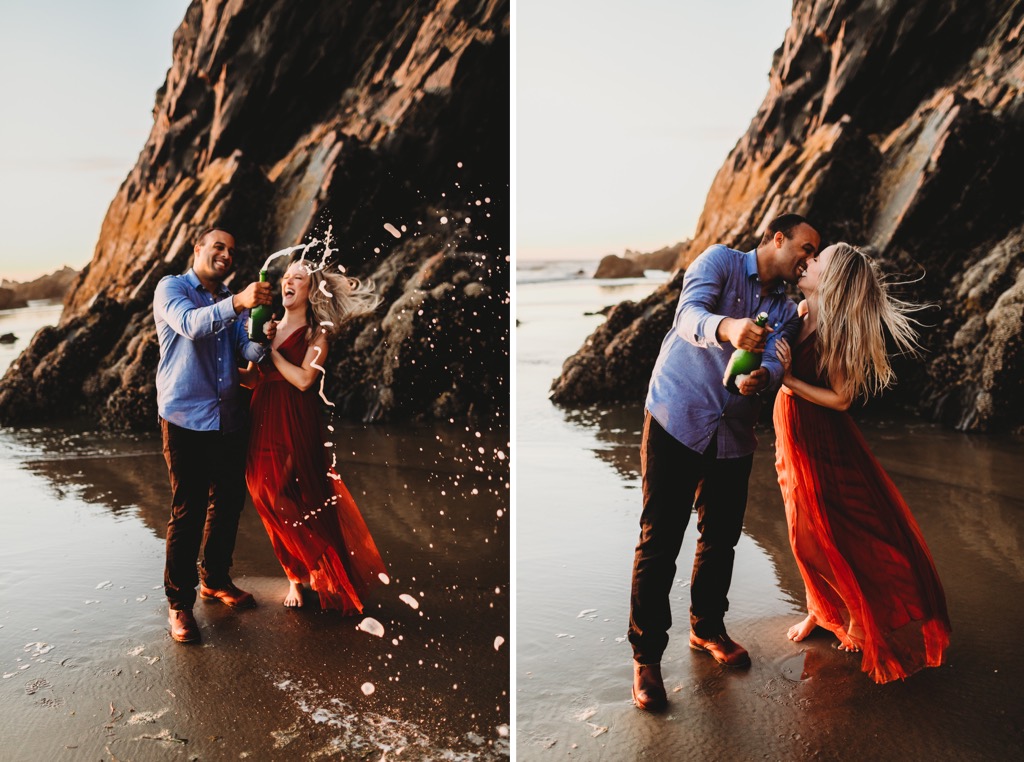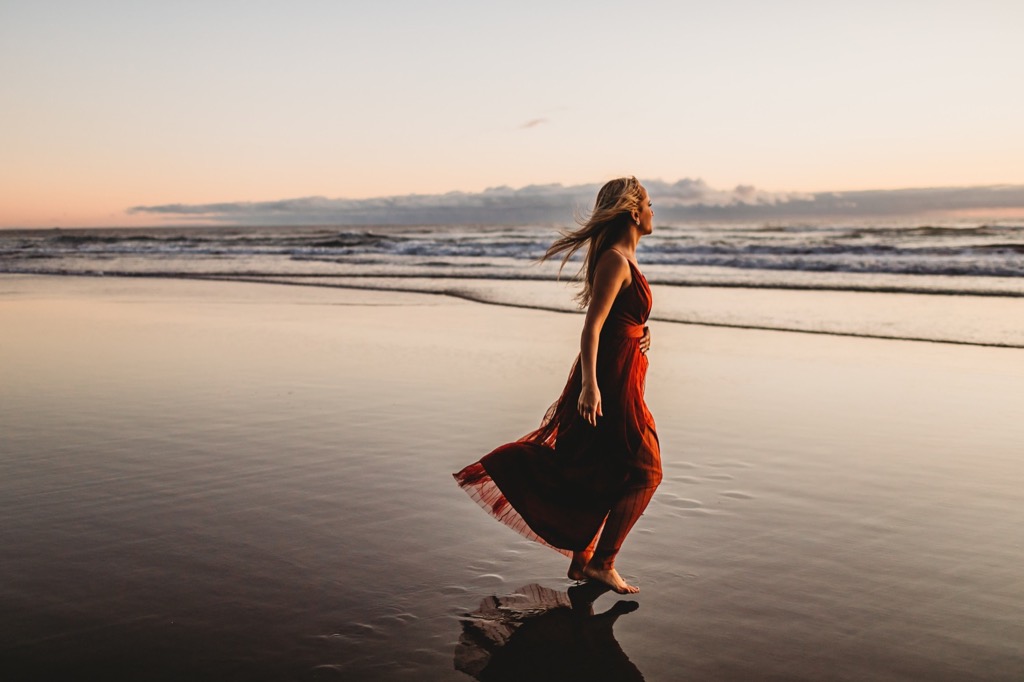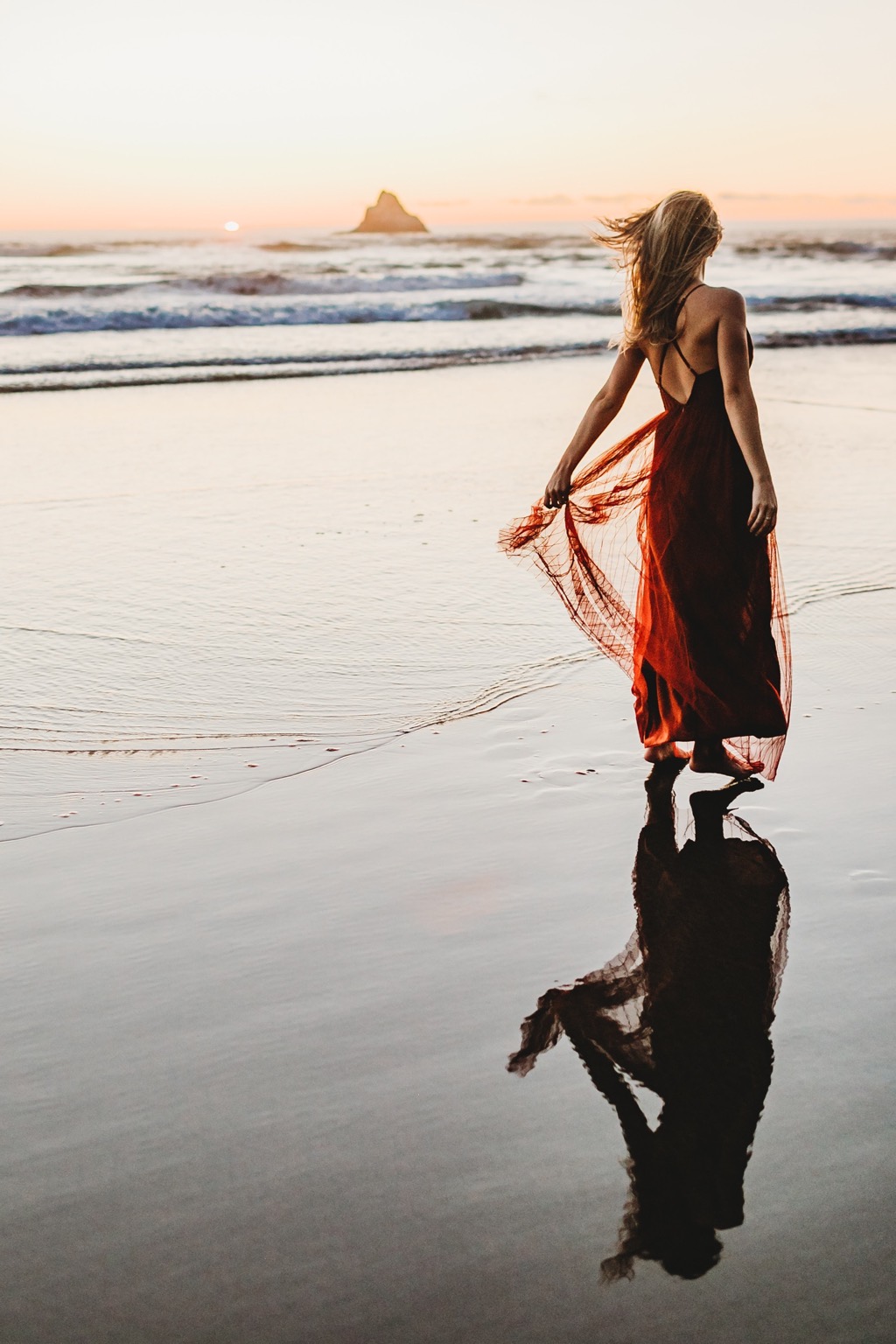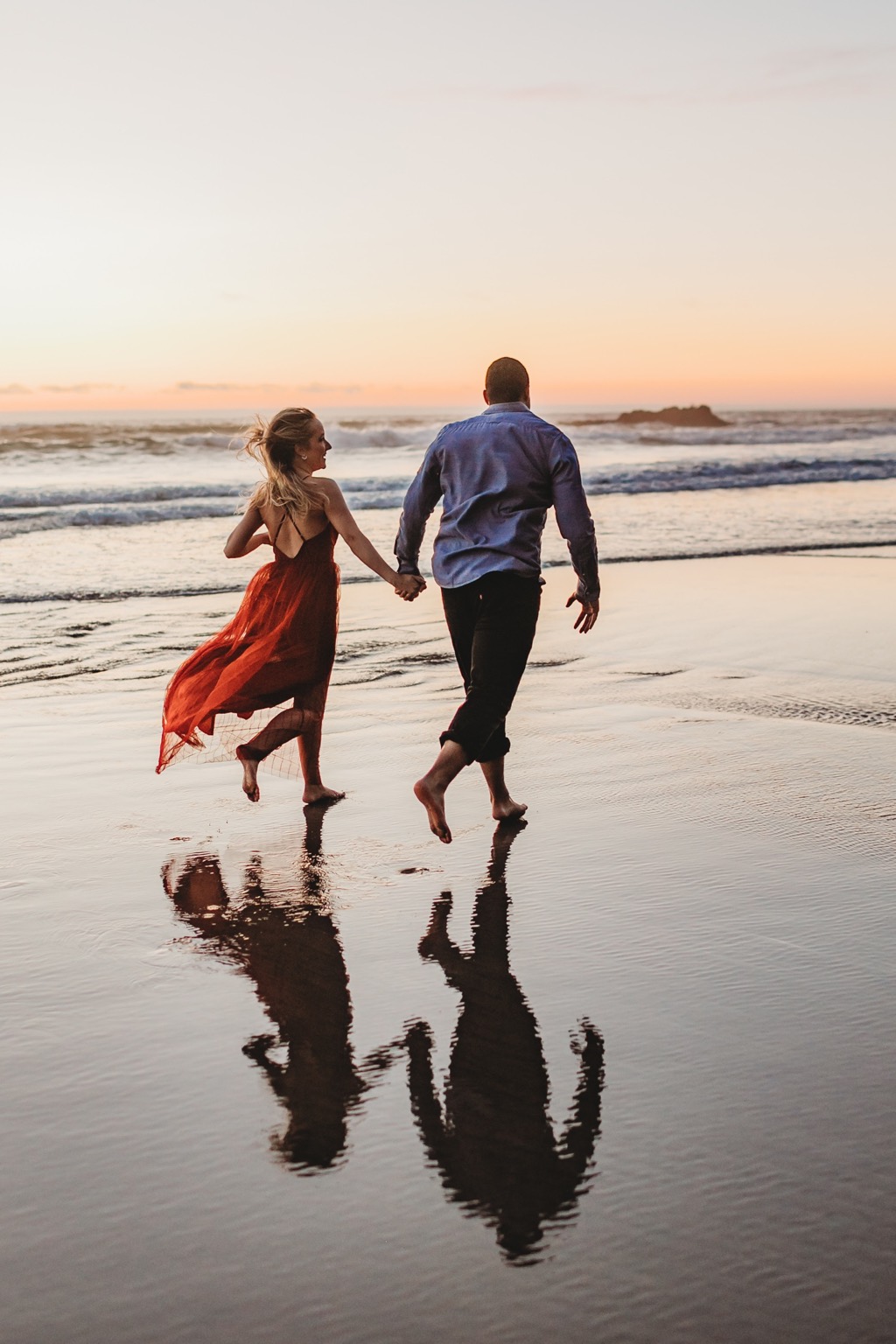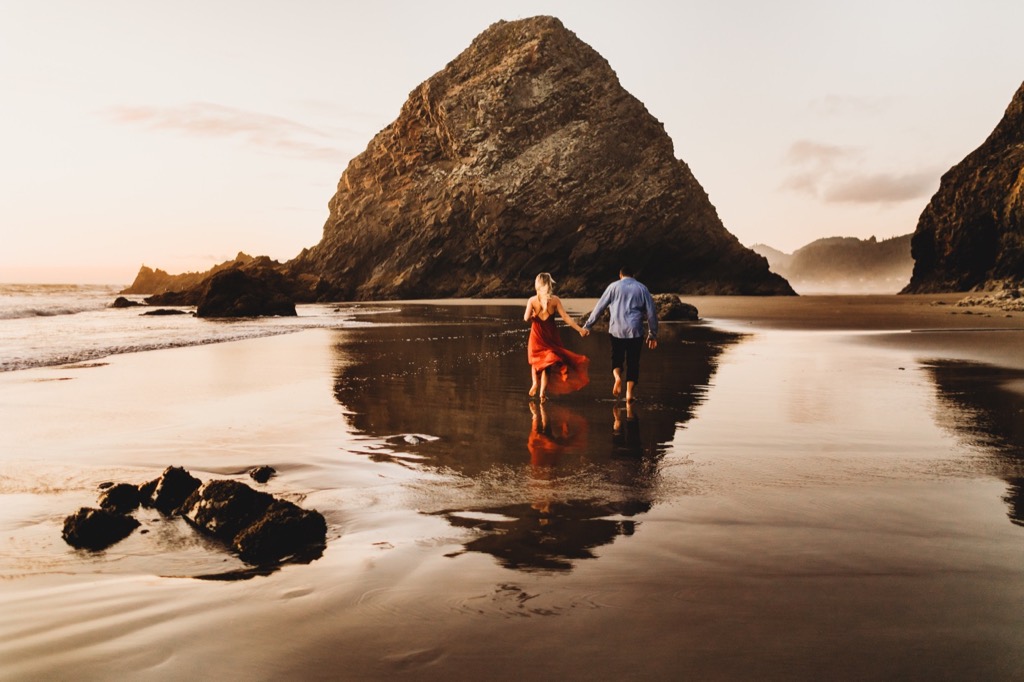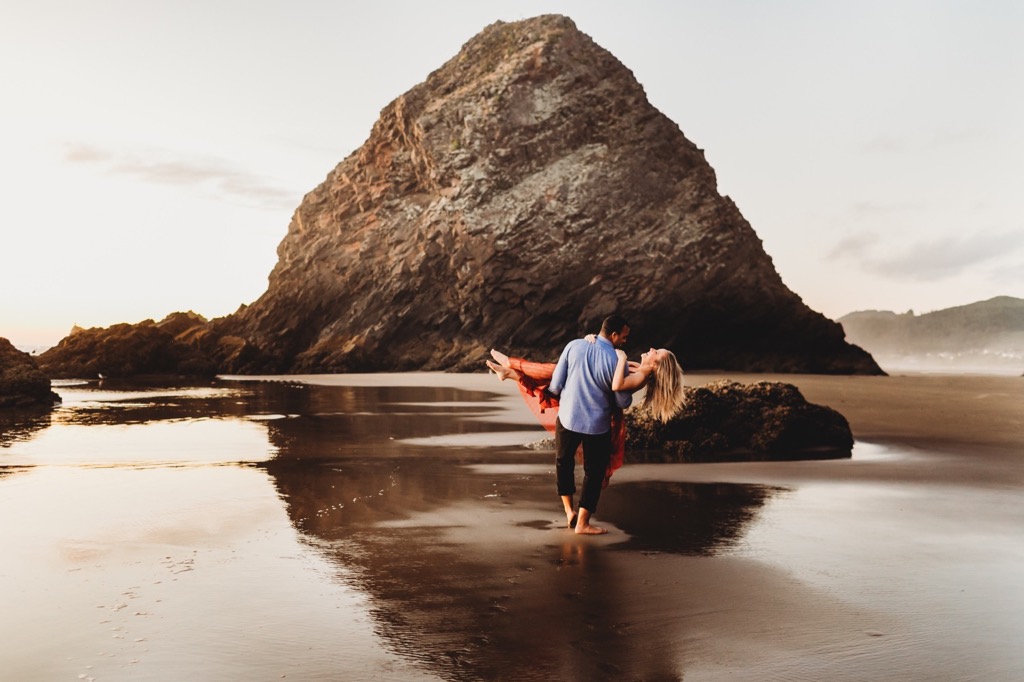 They popped champagne, snuggled, and ended the evening by running across the sand toward the sunset. I can't think of a better way to end an evening.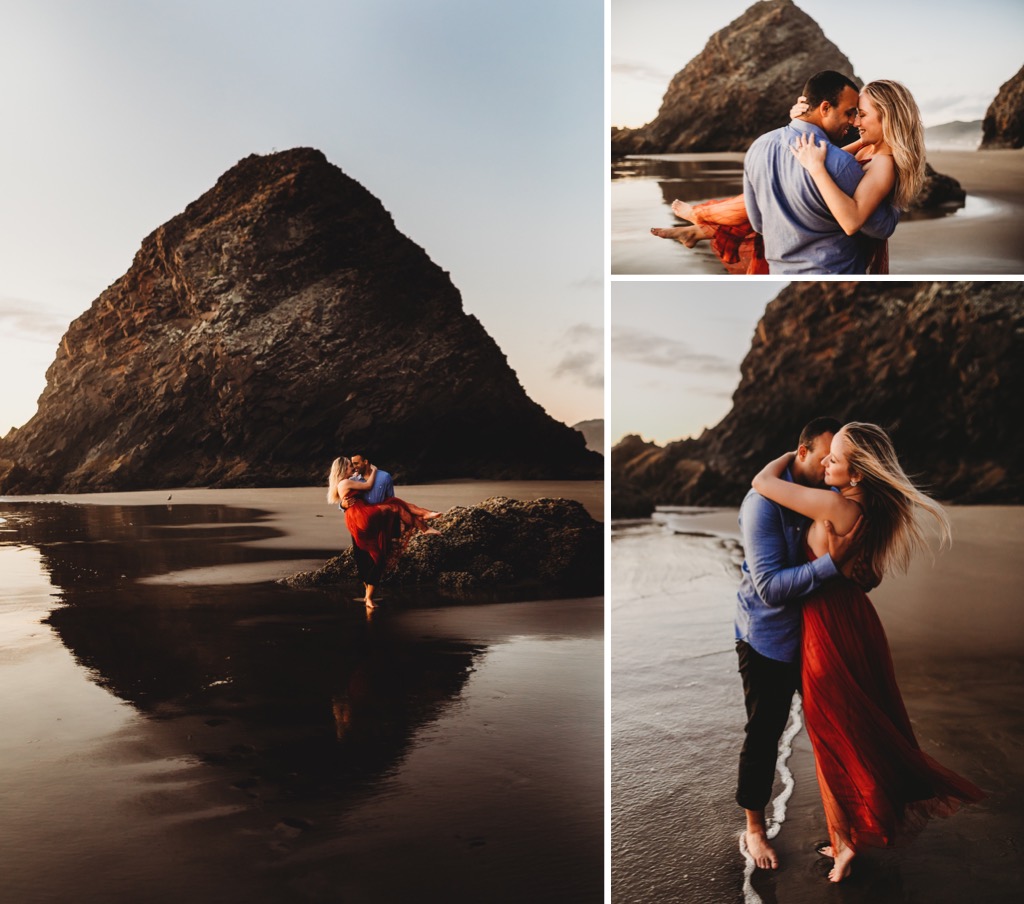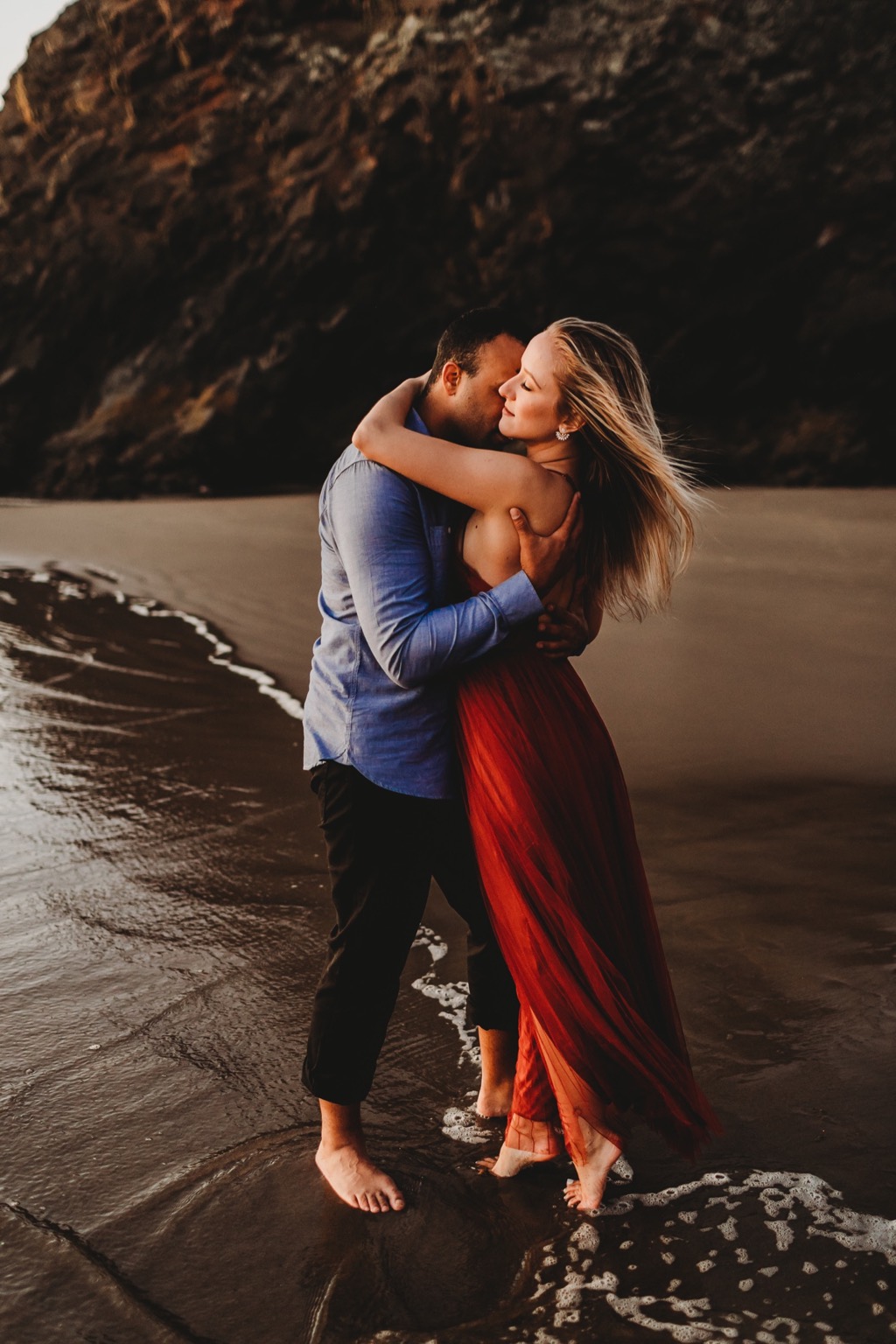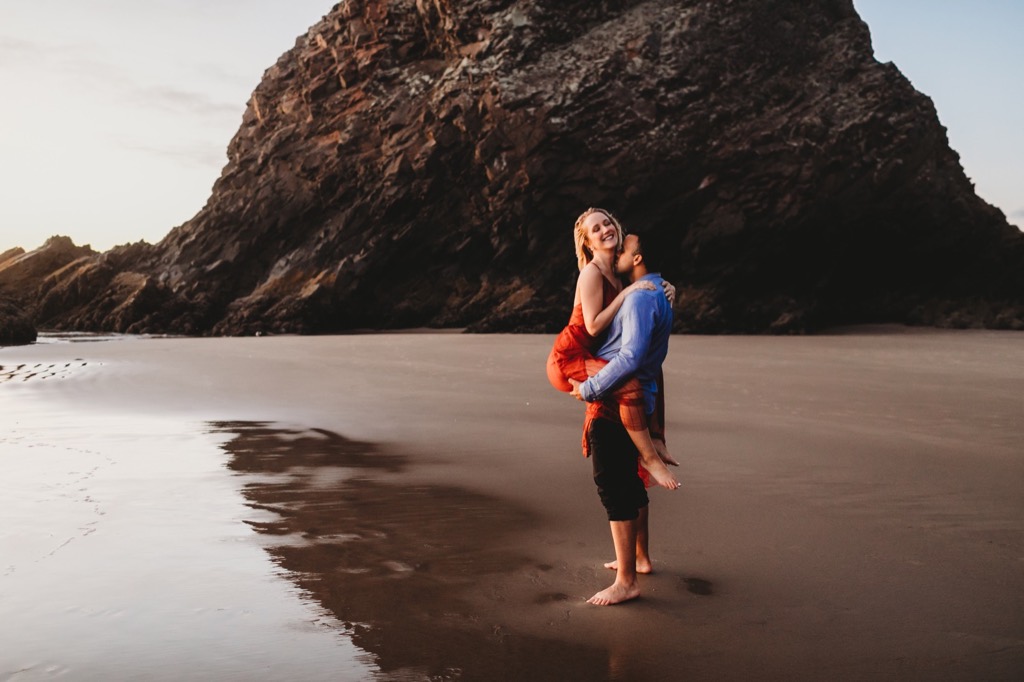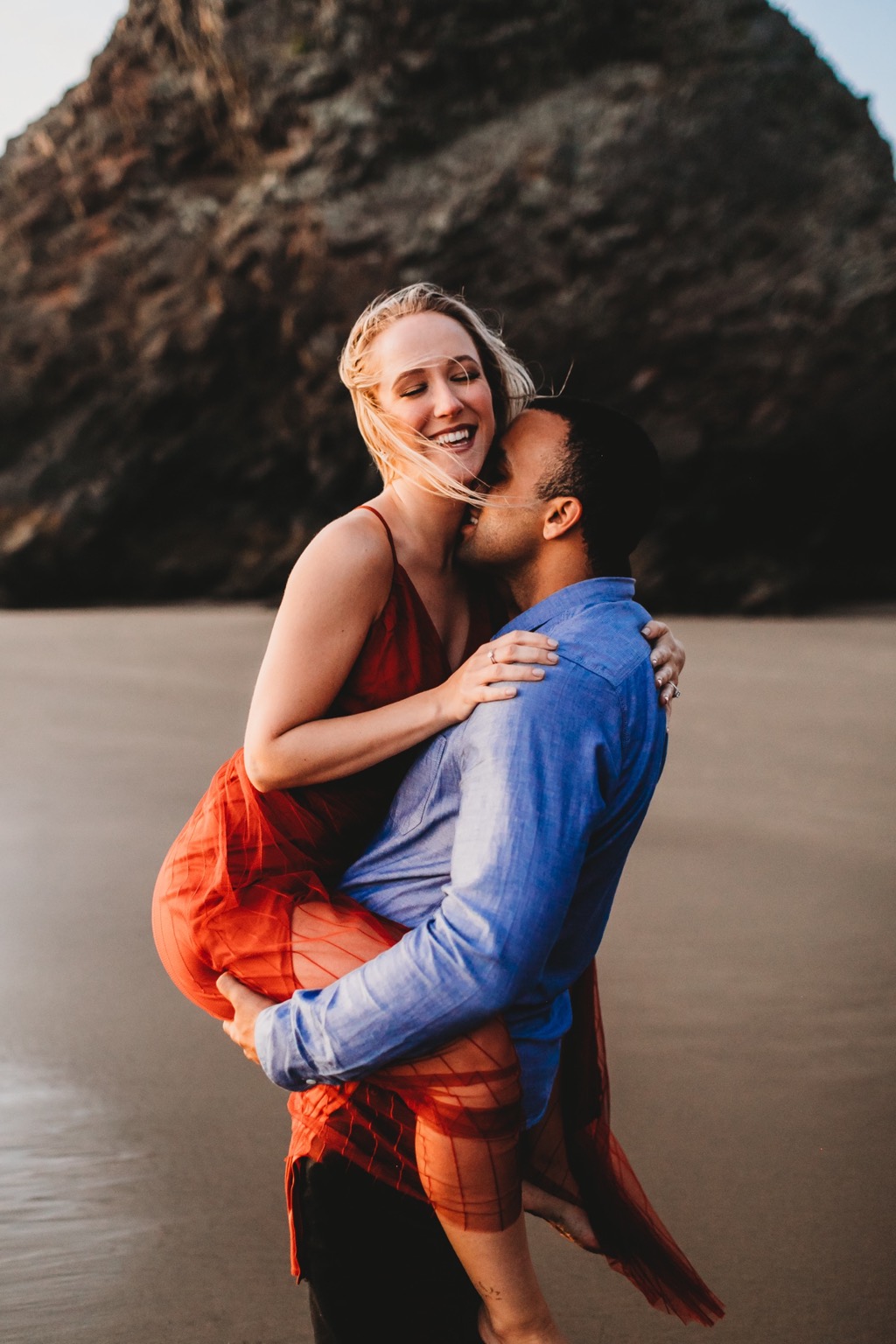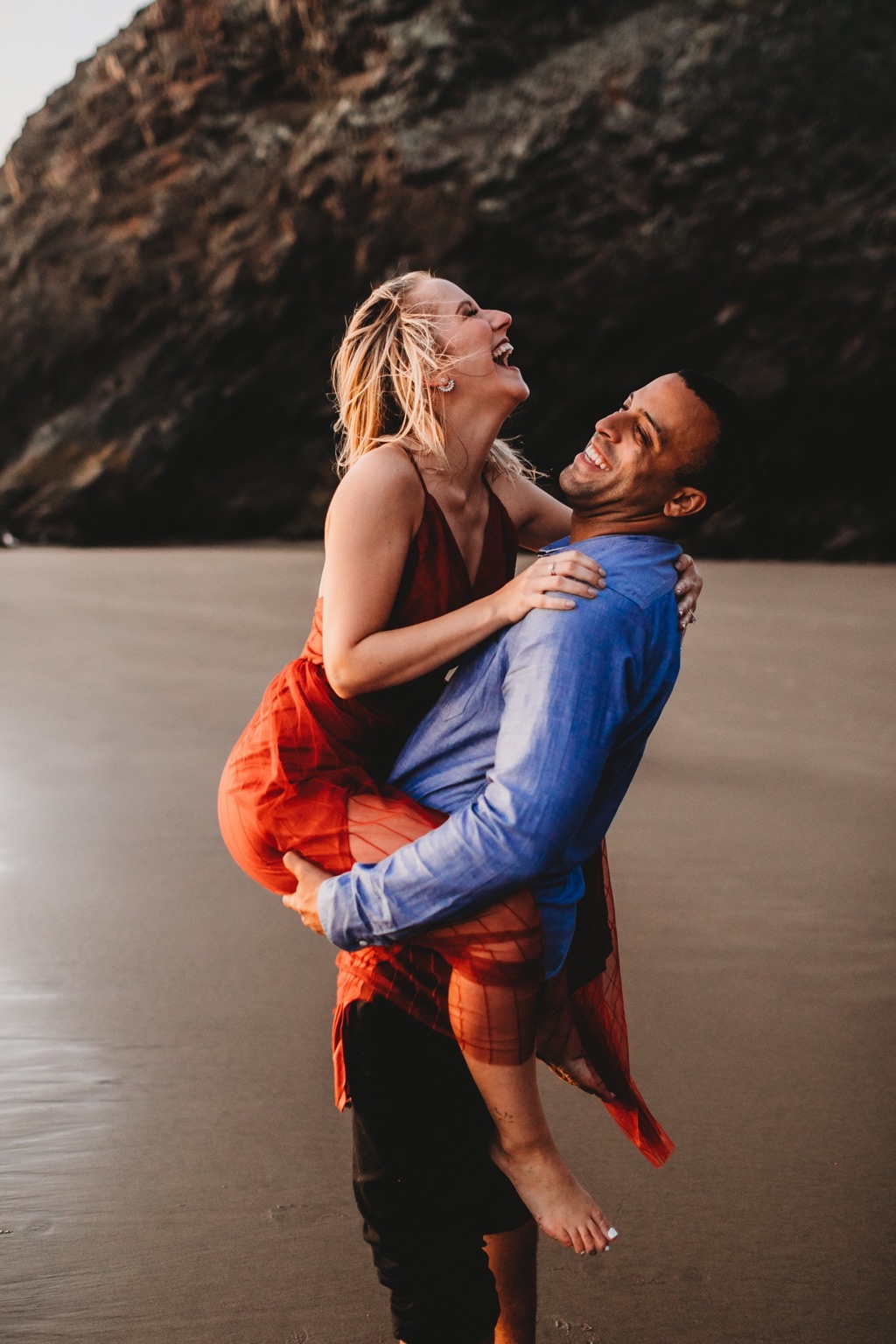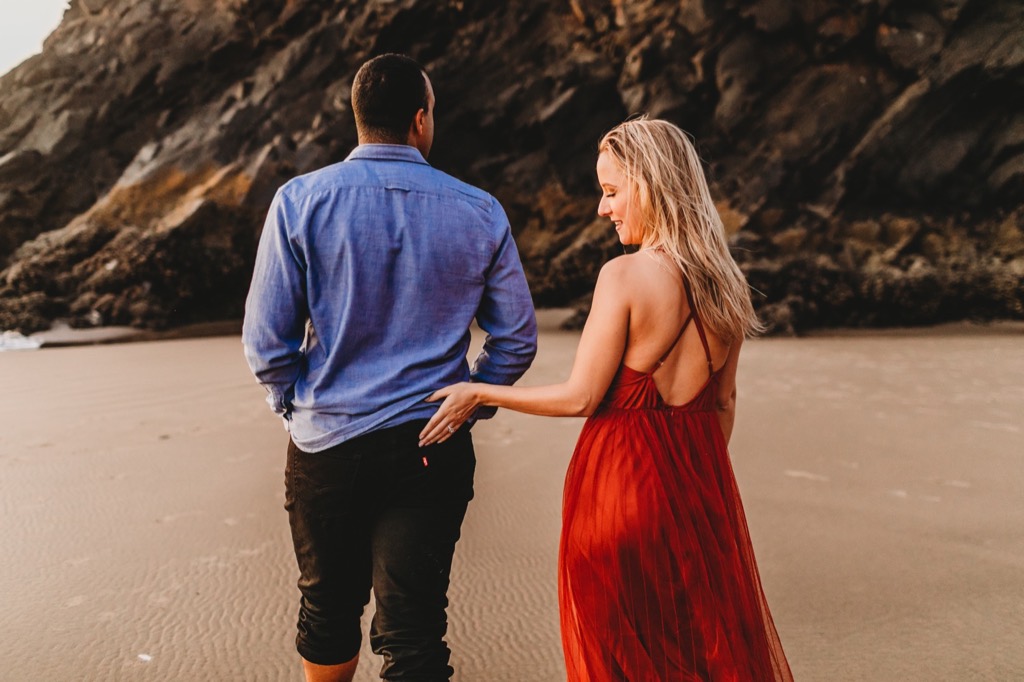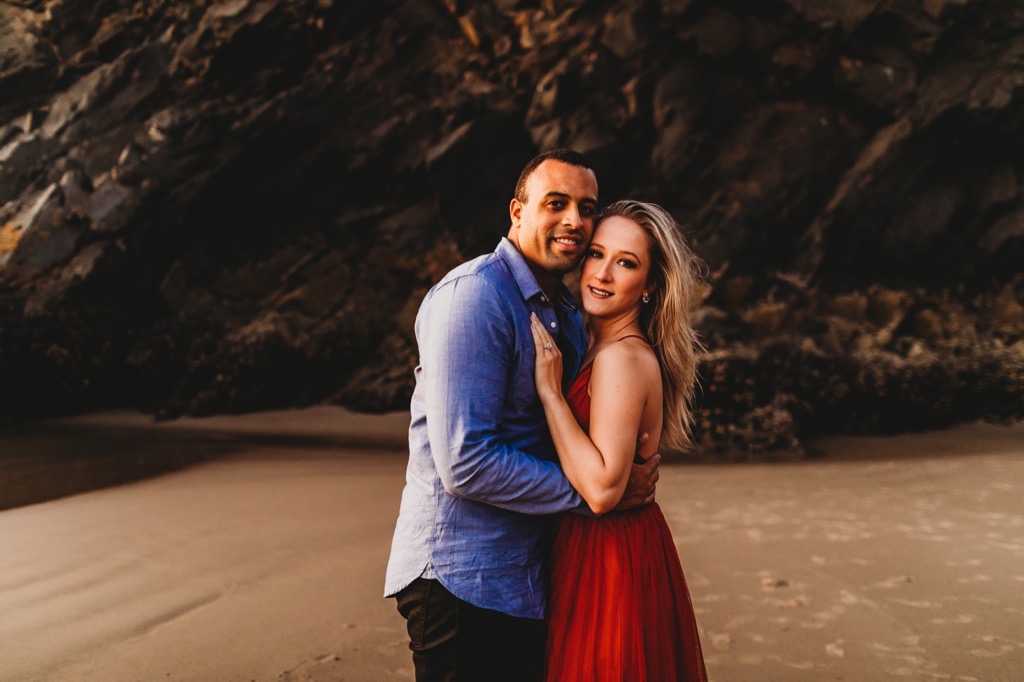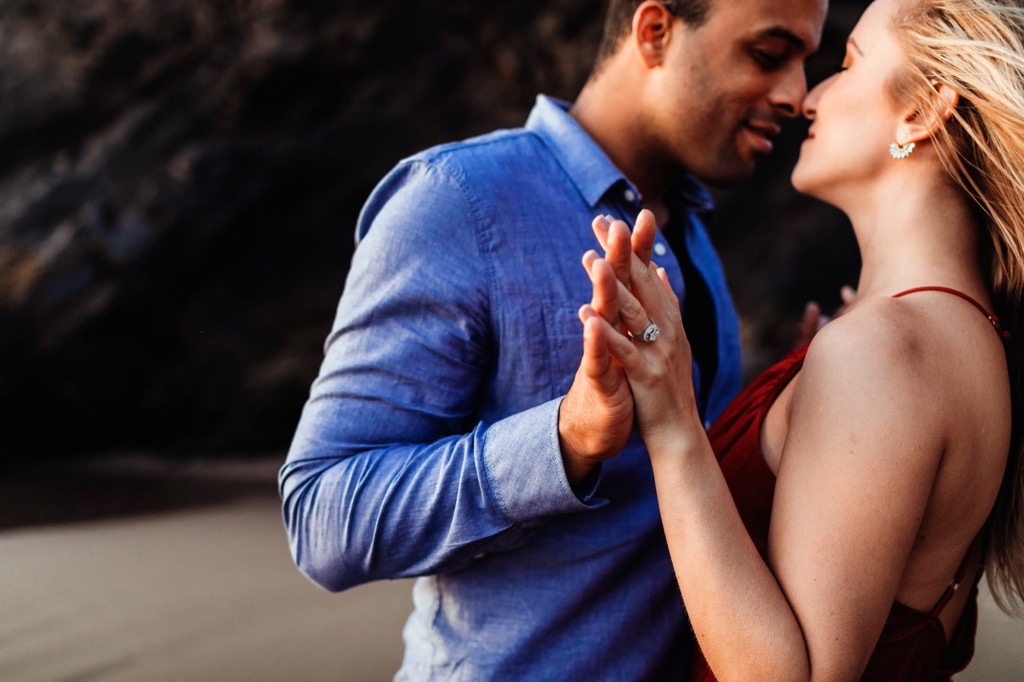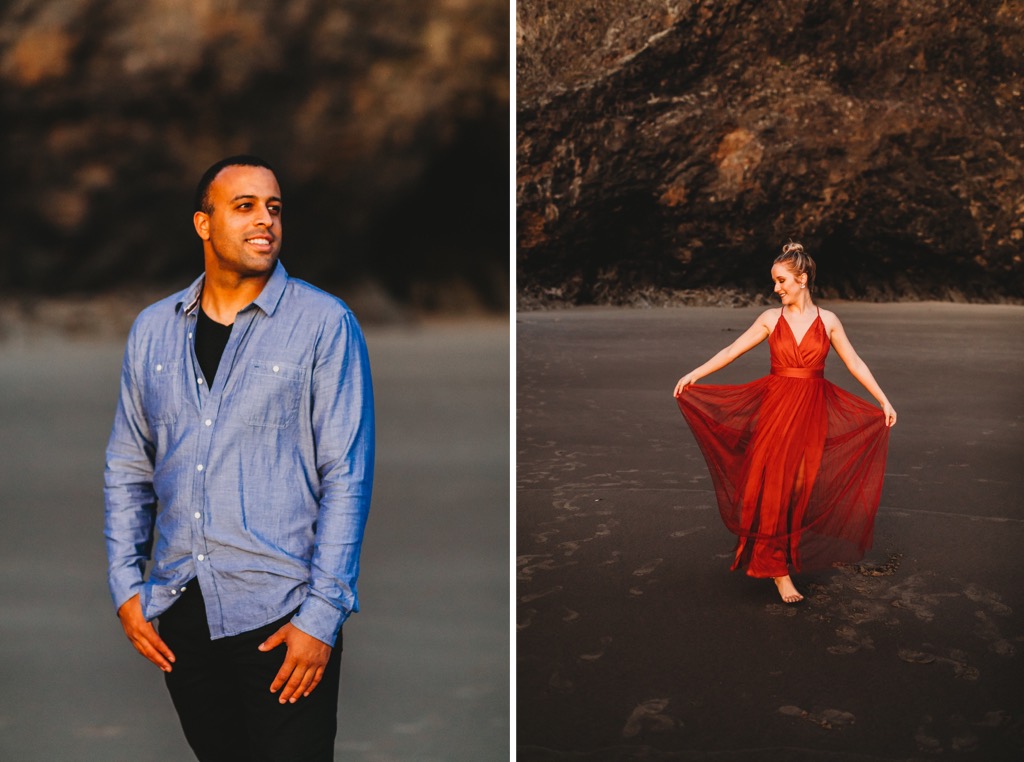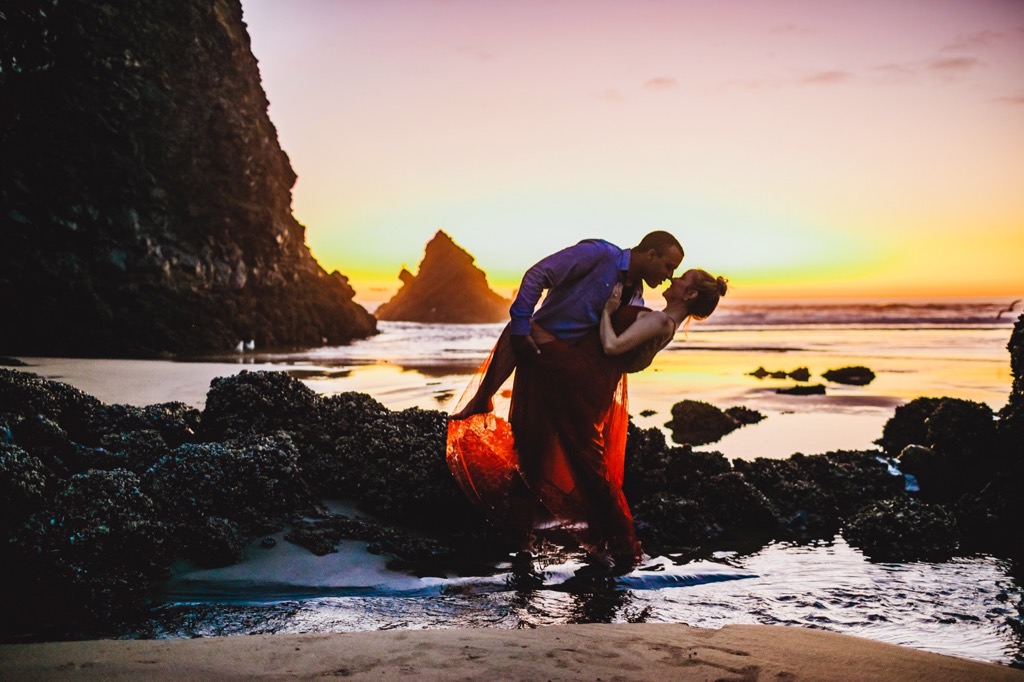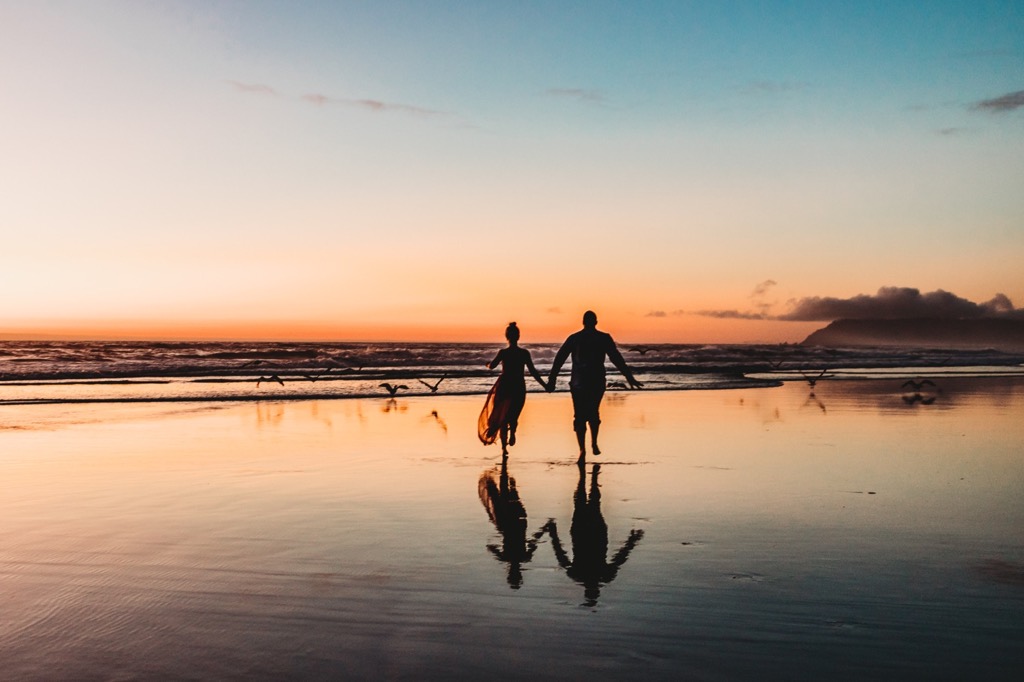 Do you want photos like this of you and your boo?
If you love this Arch Cape engagement in Oregon, you might also want to check out this
Whidbey Island beach engagement
!
If you're in Oregon and want to get some epic photos of you and your love out on an adventure,
CONTACT ME
so we can start planning!