HI! Newly engaged!? Here are my Top locations for the perfect engagement session. My advice is to choose a place that means something to you or fits your style and vibe.
In no particular order here are my top South Florida Engagement Session locations:
Coral Cove Park
This is probably my most visited location for engagement sessions. It's easy to access and has beautiful rocks to add dimension in your photos. As I have said,  I love this location for sunrise but sunset is great too! If you are adventurous, plan to get in the water at the end of your session.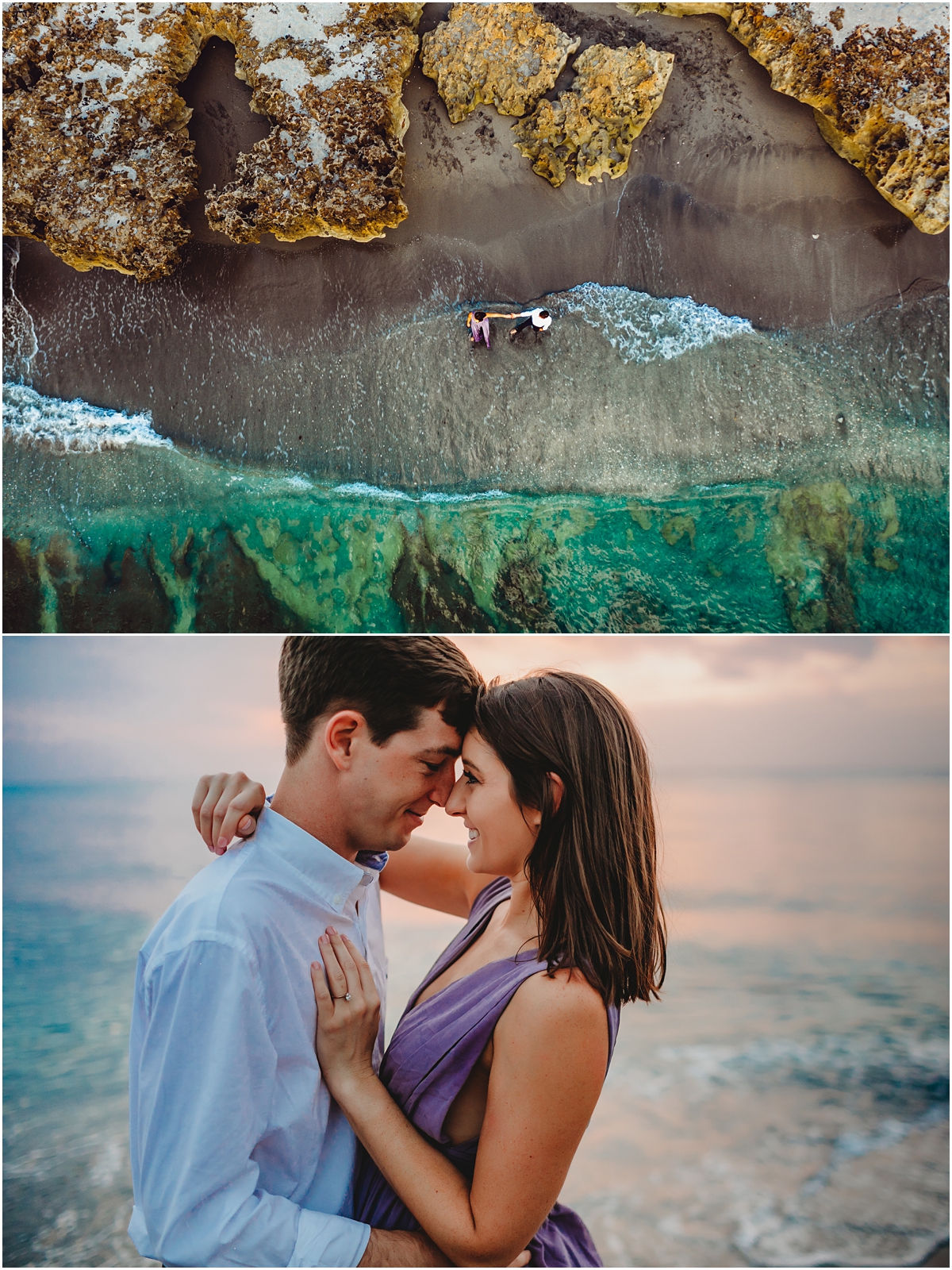 Check out one of my favorite Coral Cove engagement sessions here! 
2. Dubois Park
I love the variety this location offers! There's a lagoon, rocks, lots of palm trees, lighthouse views, even a historic home! Sunset here is absolutely stunning!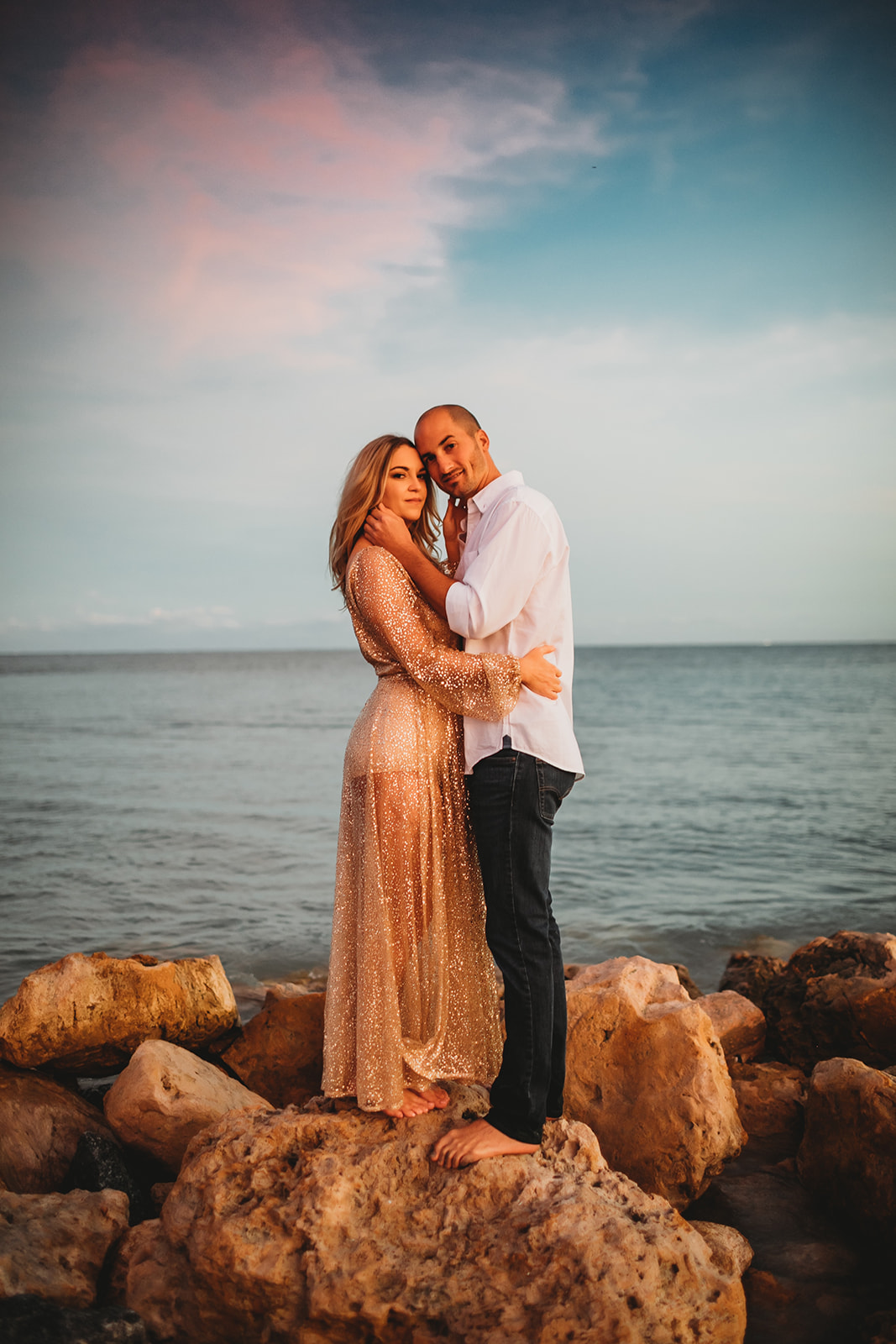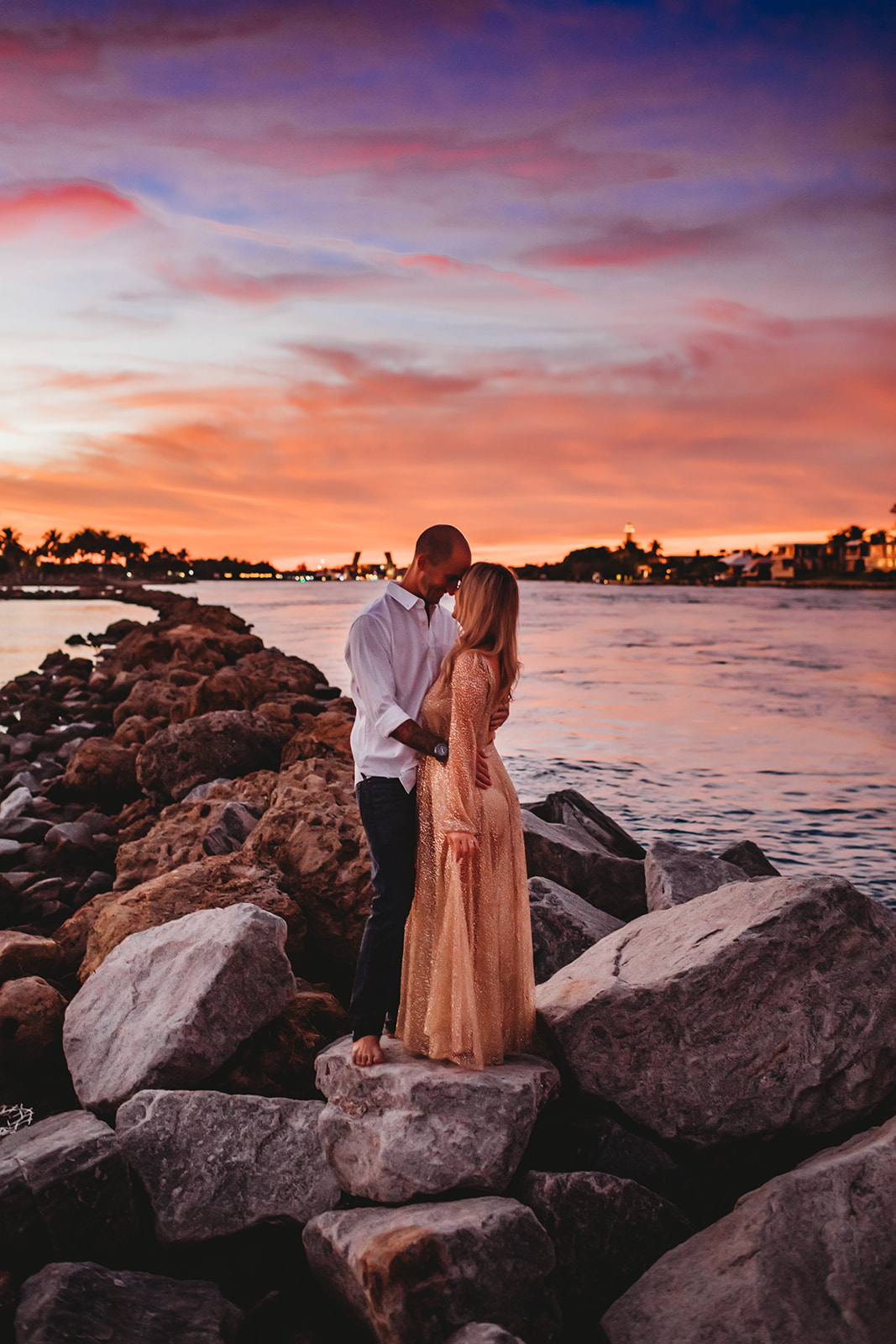 3. Vizcaya Museum & Gardens, Miami FL
This location is like stepping into a beautiful town in Italy. There is an abundance of gorgeous architecture and nature all in one! Vizcaya is surrounded by ten acres of formal gardens, a mangrove shoreline and rockland hammock. It is a National Historic Landmark, so a permit is required to book a session here, all in all it's well worth it!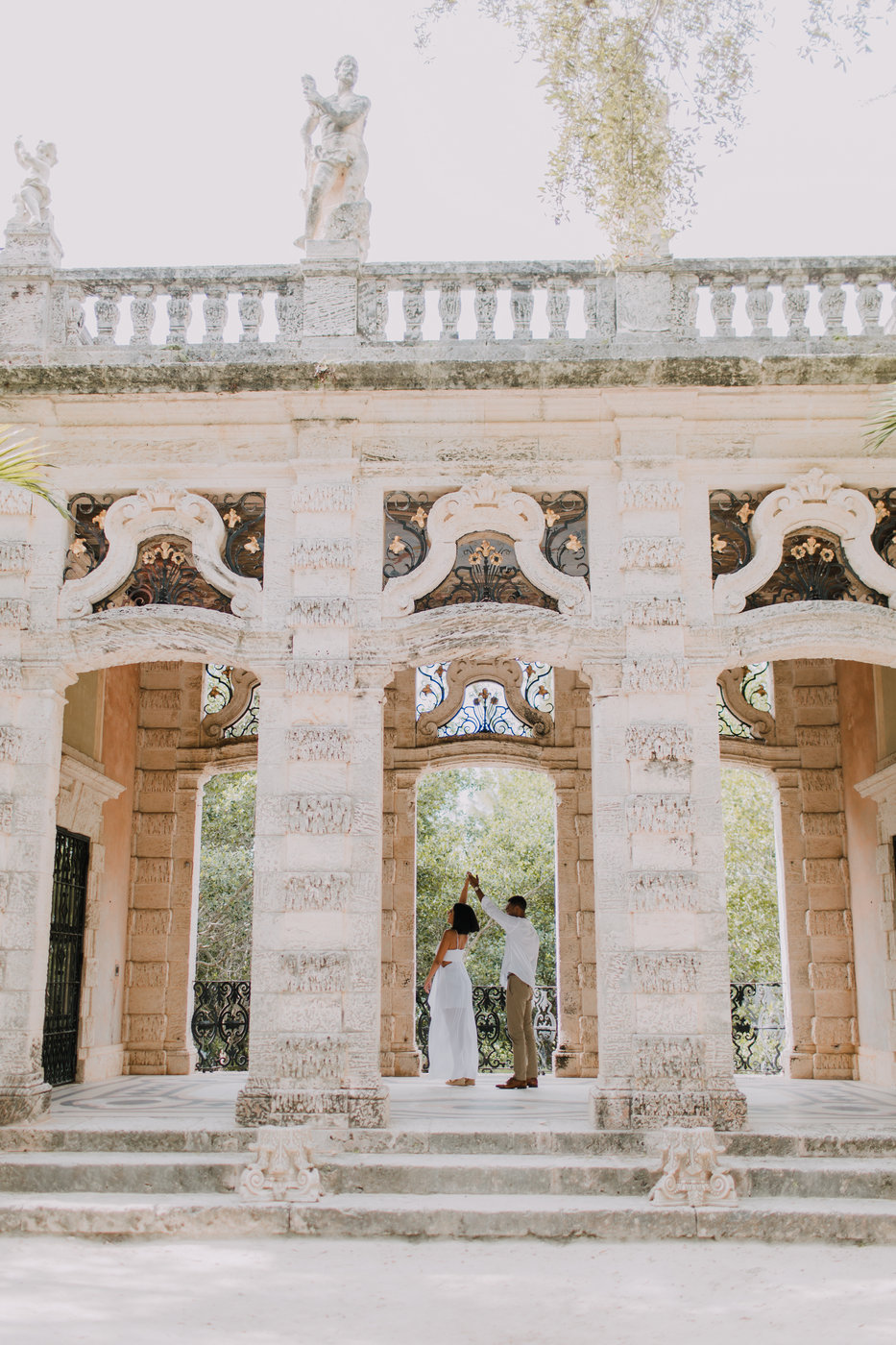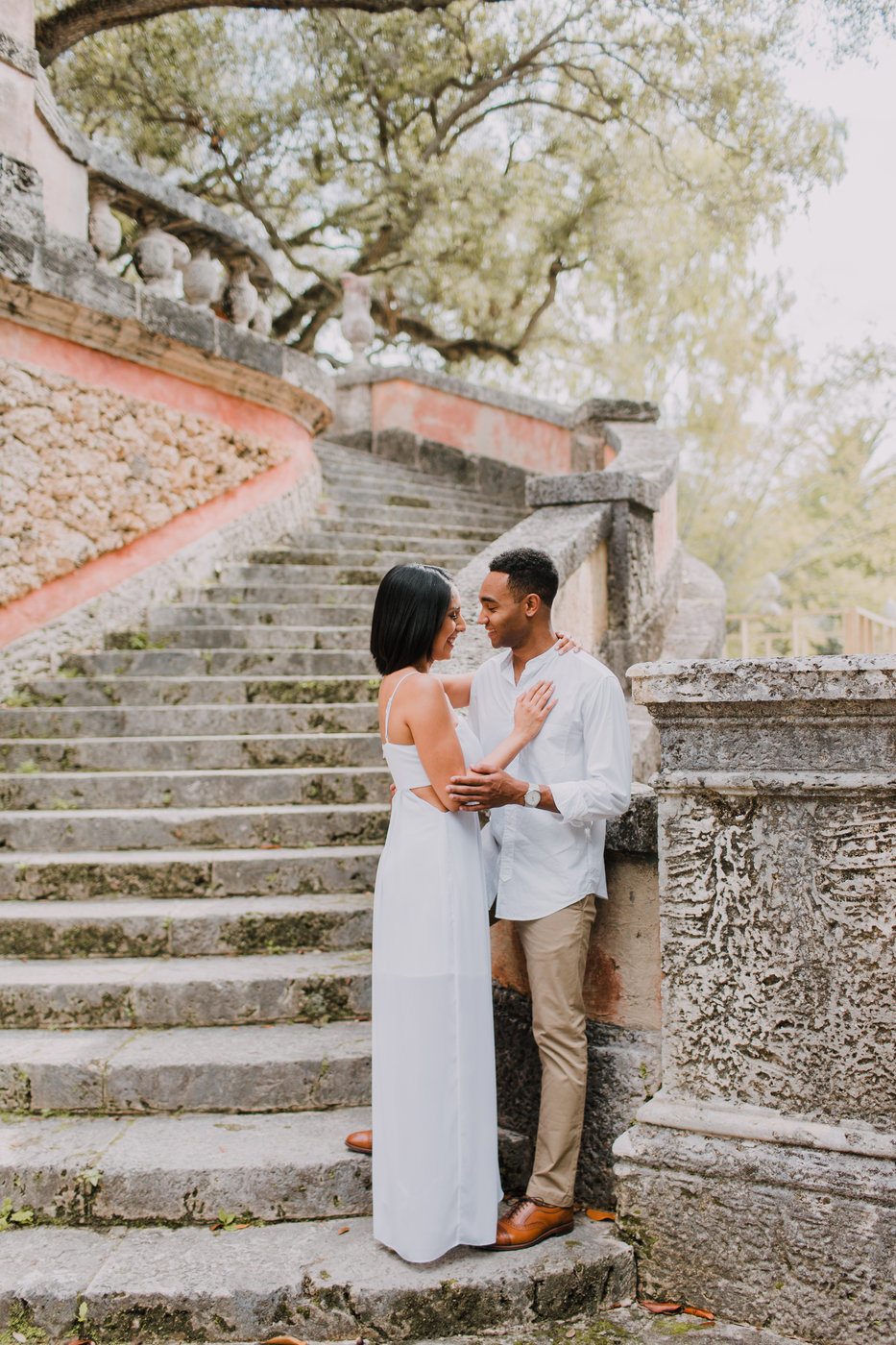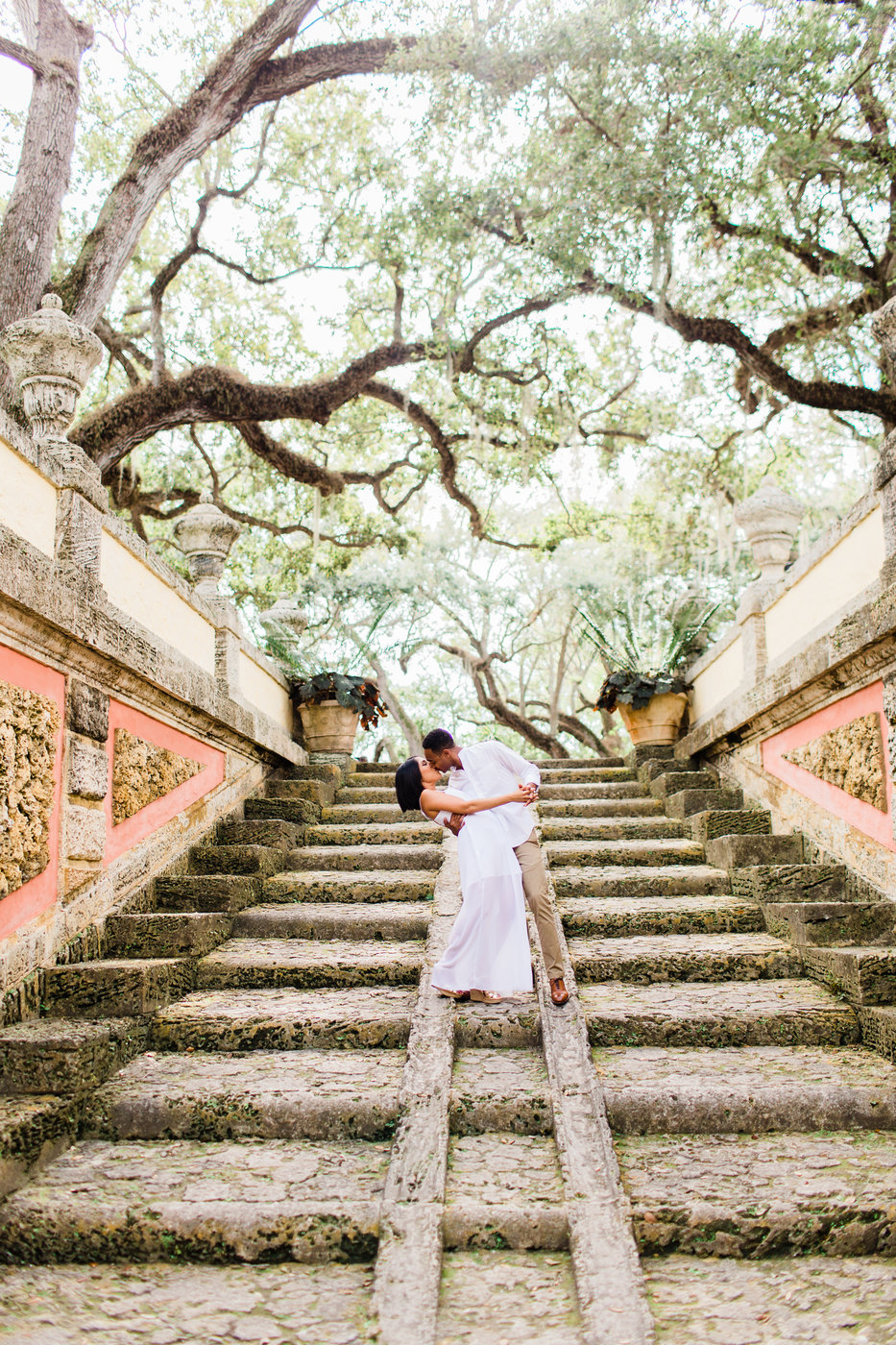 4. Riverbend Park
This beautiful park is full of big oak trees and has an Old Florida Vibe, perfect for nature lovers.
5. House Of Refuge Museum
This is one of my favorite places if you are interested in a unique limestone shoreline. House of Refuge has it all and is great for sunrise or sunset sessions. Check out this sunrise elopement here!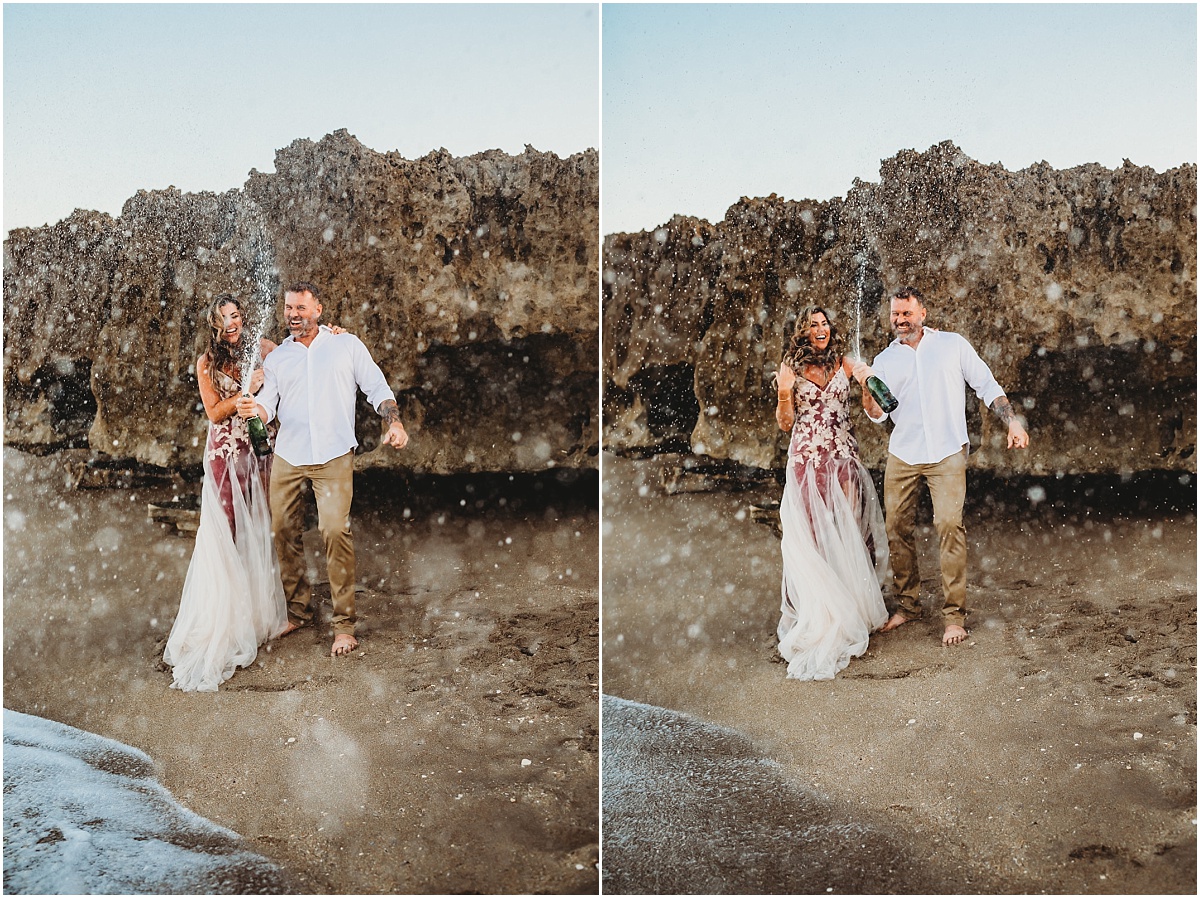 6. Jonathan Dickinson
You can typically catch an amazing sunset at this location as a result of the elevated viewing platform.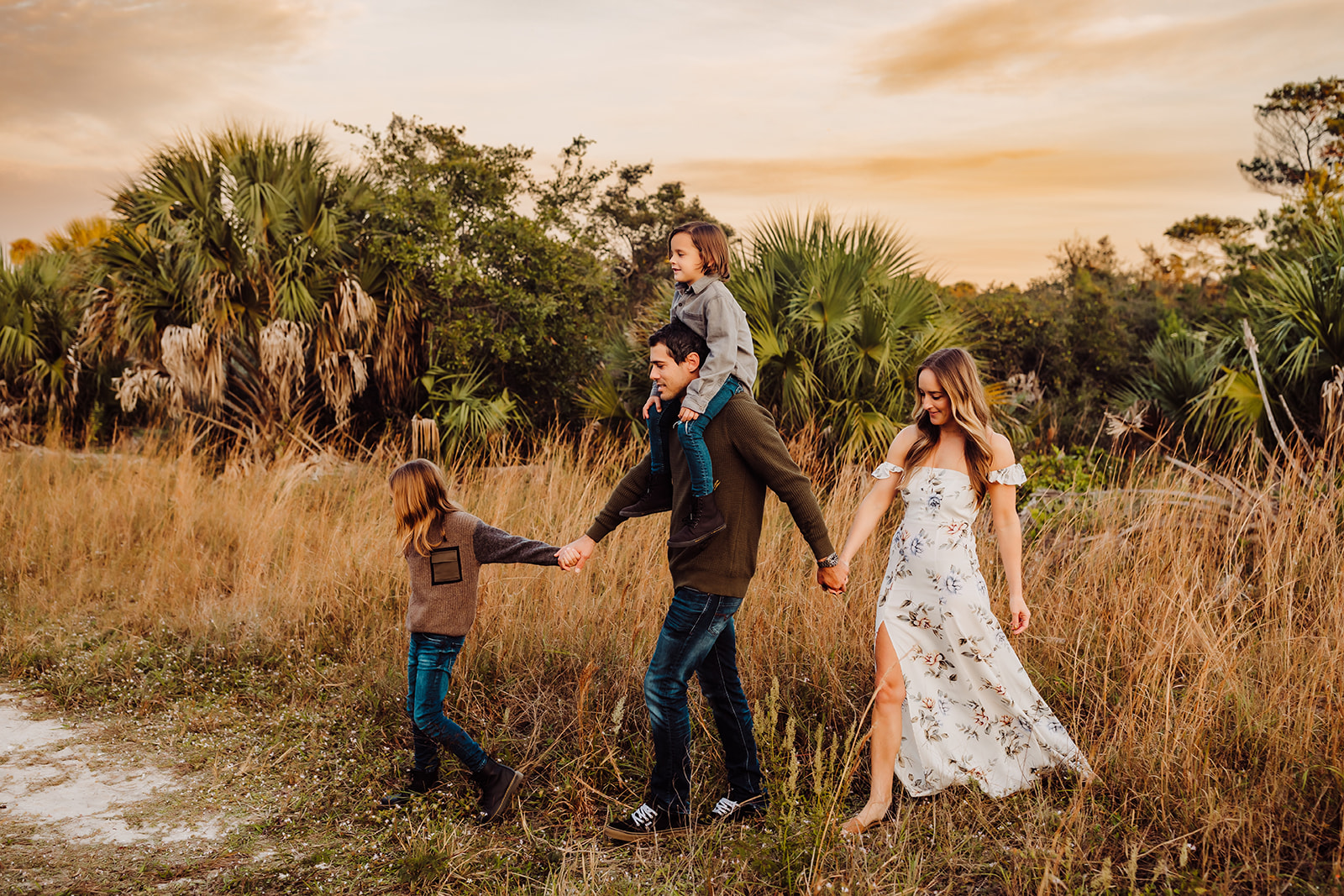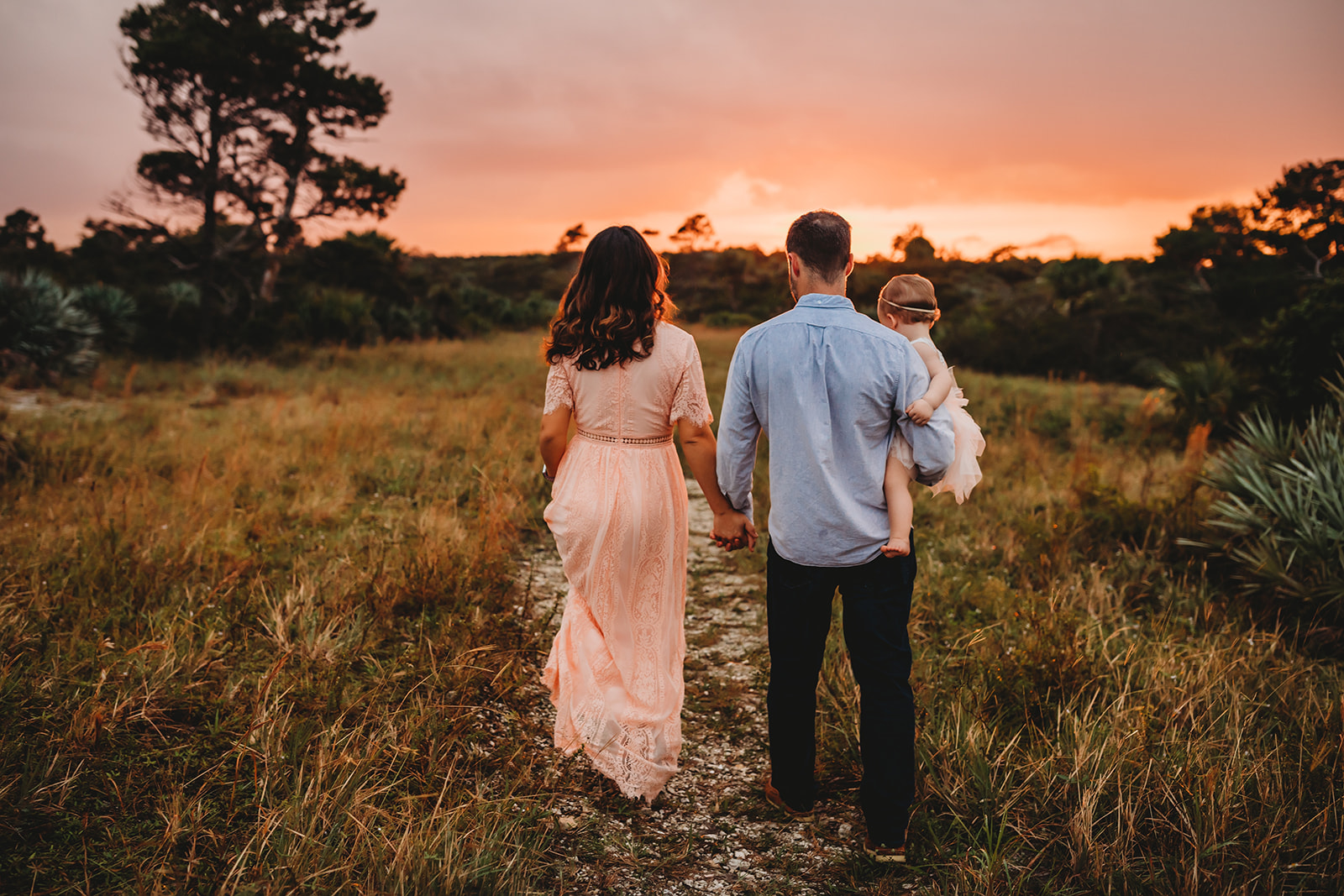 7.Bill Baggs Cape Florida State Park in Key Biscayne, FL
8. Kai Kai Farms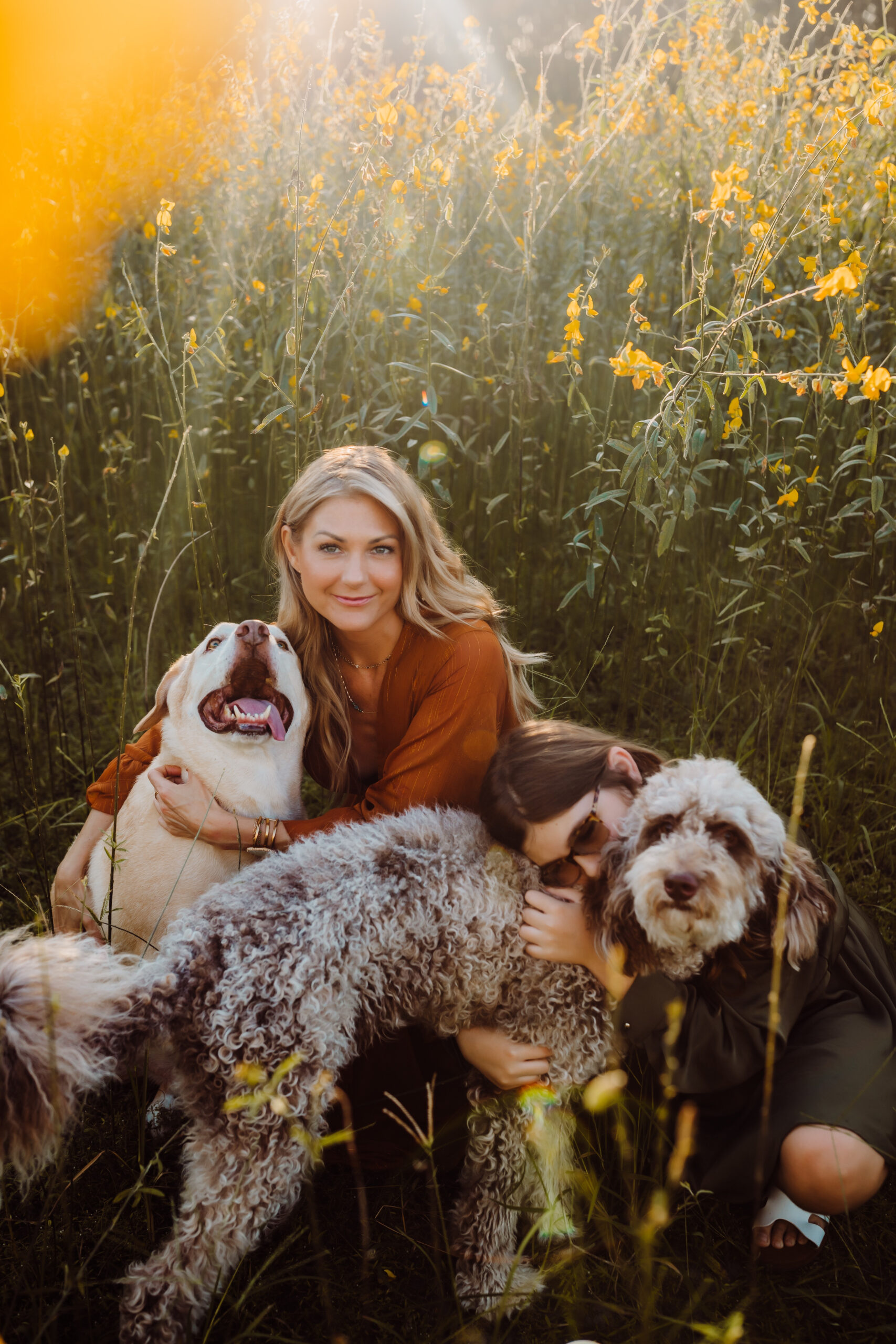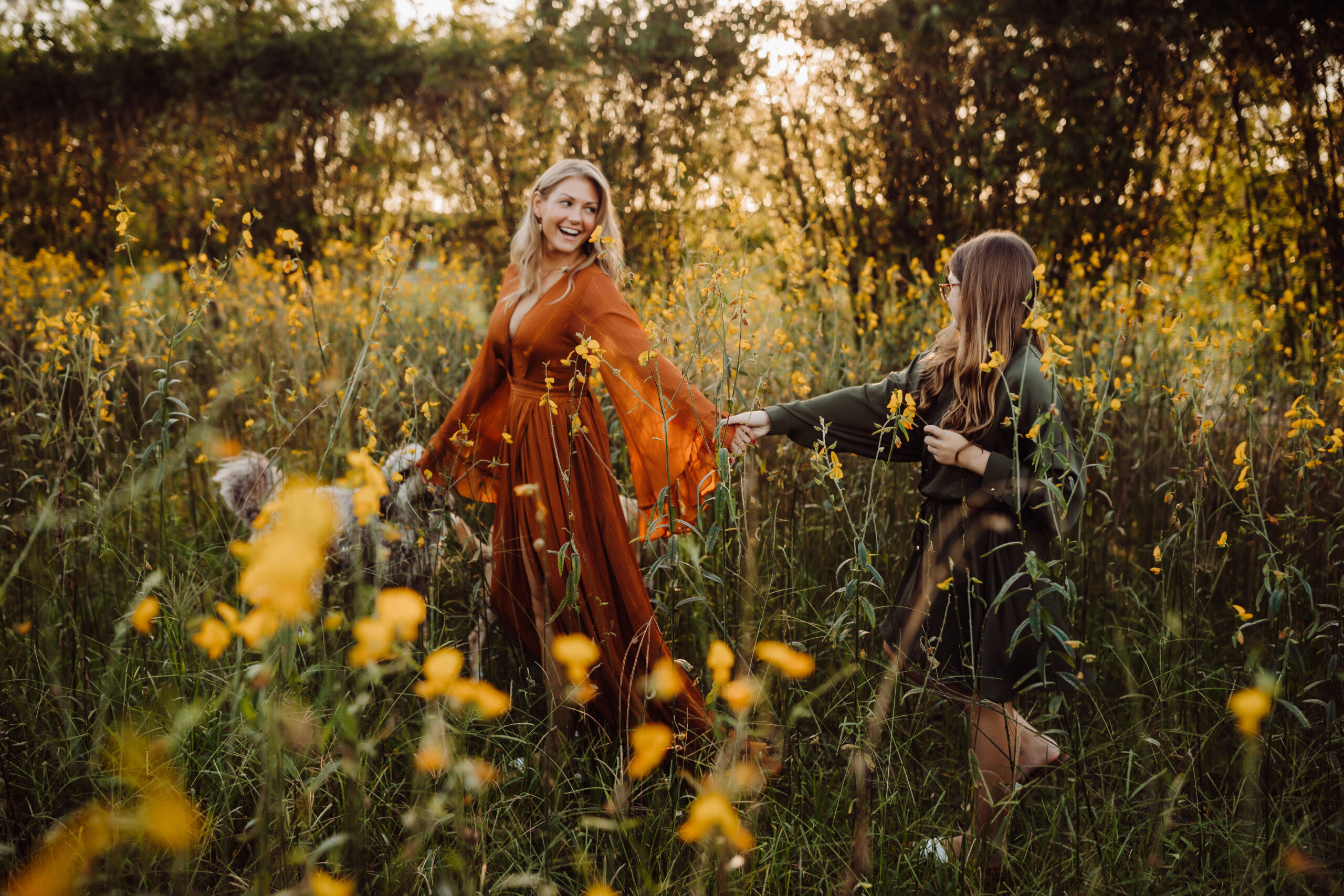 9. Islamorada and Florida Keys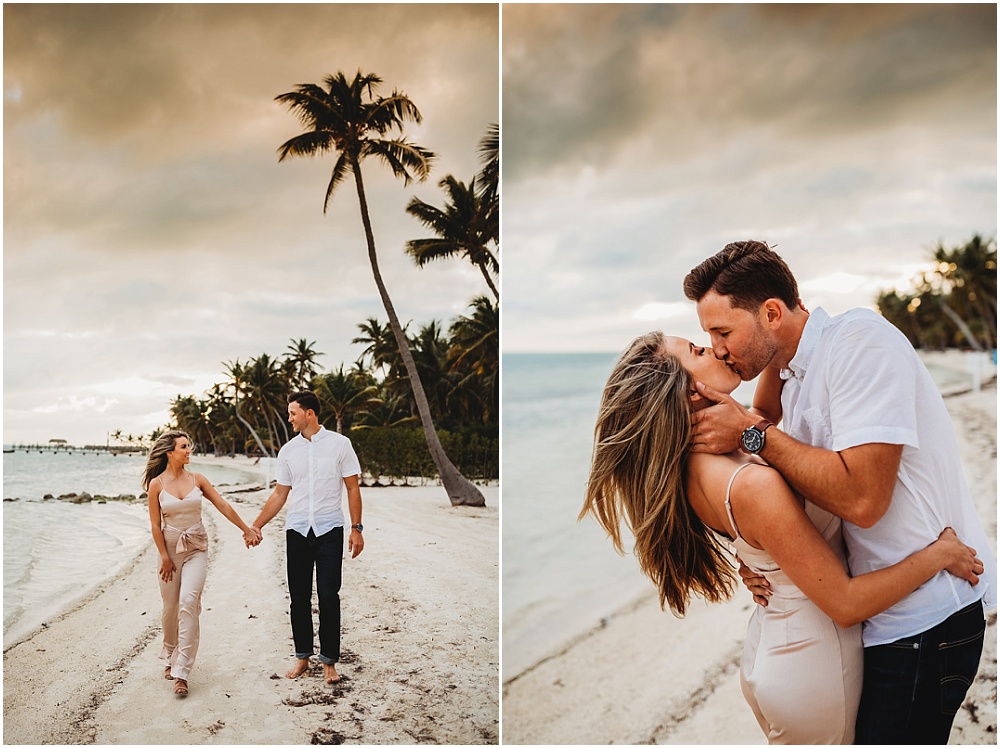 Surrounded by turquoise waters and palm trees, you can't choose a bad location in the Florida Keys. Additionally, if you are a sucker for Margaritas and Island vibes this is the place for you!
10. Palm Beach Island
There are countless beautiful locations around Palm Beach Island. Without a doubt, Worth Ave is the perfect spot for architectural beauty as well as gorgeous beaches!