On a Ranch set beneath the Gore Range was a Colorado Wedding that left you dreaming of days filled with laughter and adventure. The mountains surround earthy log pavilions and the lakeside sparkling around the venue. It was a day with endless blue skies lighting up the stunning mountain vistas. With lots of old friends coming together to celebrate the love of Alex and Matt.
If you are not already saying "pack my bags" keep scrolling to see why this Colorado Wedding on Piney River Ranch is one venue you do not want to overlook. And why letting nature be your day-of decorations is always the best way to go.
It was the last weekend of September that Piney River Ranch has Weddings. So, you could say that Alex and Matt were going out with a bang with one of the most beautiful venues Colorado has to offer. Surrounded by thousands of acres of backcountry wilderness within the White River National Forest this venue was an adventure to get to. It was a 40-minute drive in Vail, Colorado down a crazy dirt road. Once you get to the location your breath is taken away by the gorgeous Rocky Mountains and stunning stretches of Piney Lake. Fall had just peaked in the mountains. The leaves were beautiful golden yellow dancing throughout the mountains in the distance.
I never imagined back in middle school and high school that I would be photographing one of my classmates. But sure, enough there I was photographing a gorgeous Colorado Wedding for Matt and his beautiful bride Alex.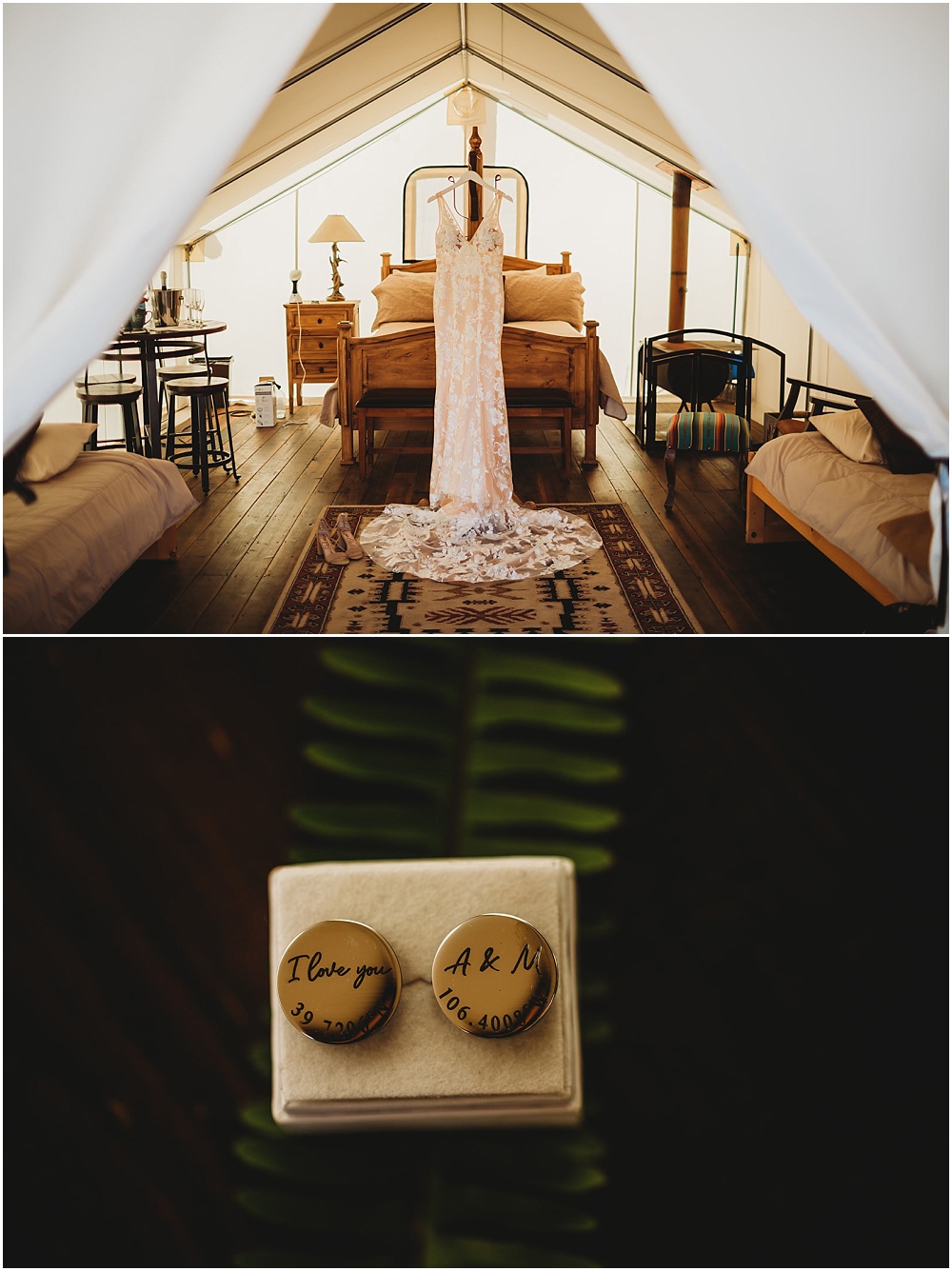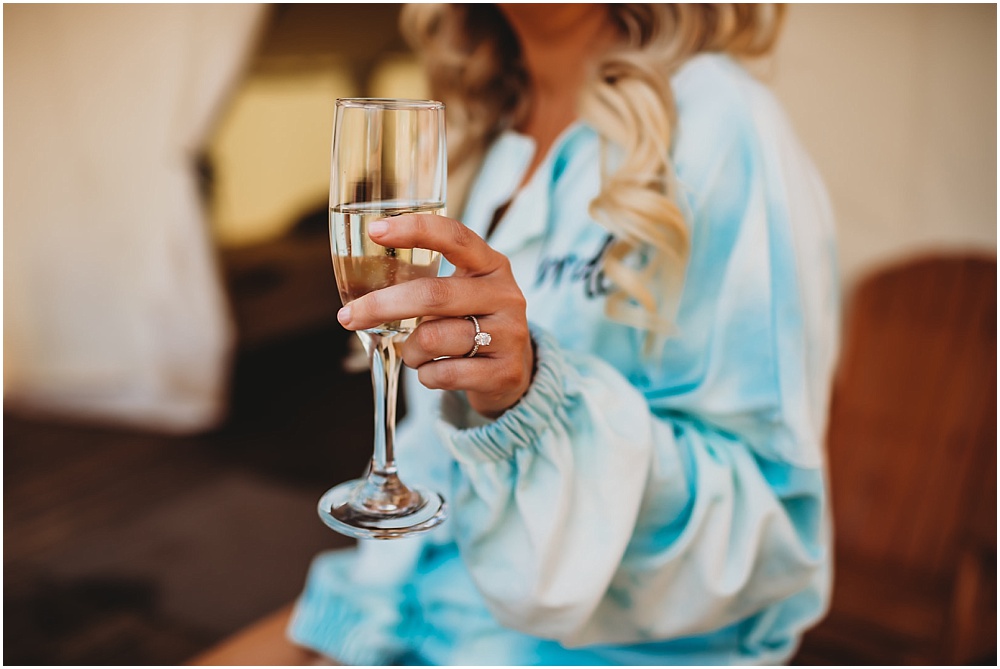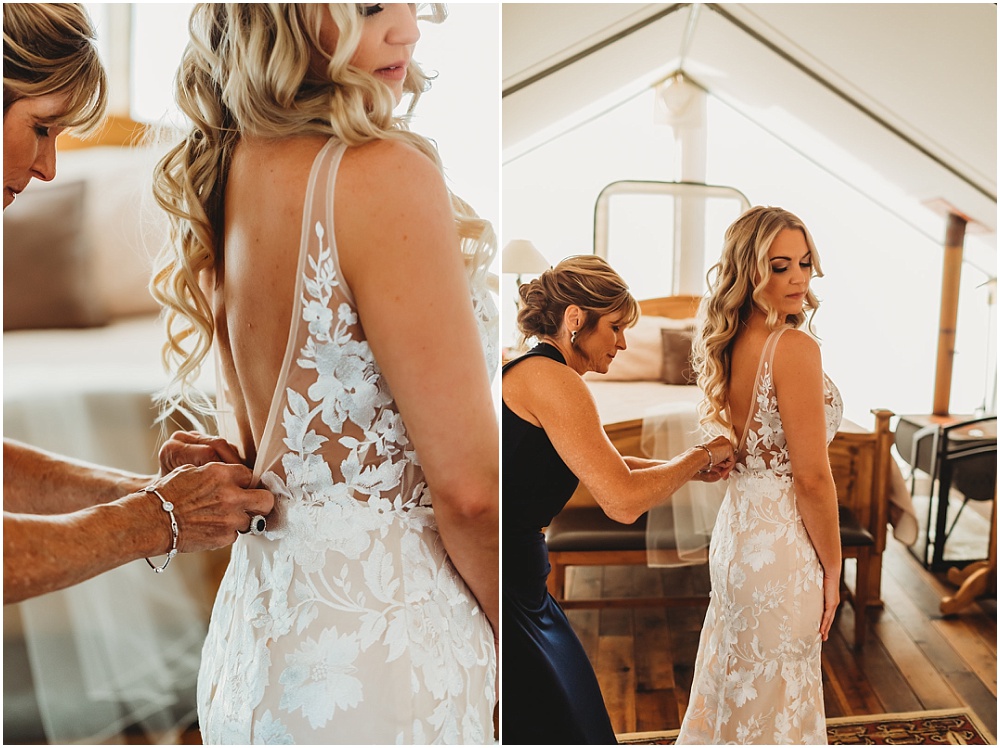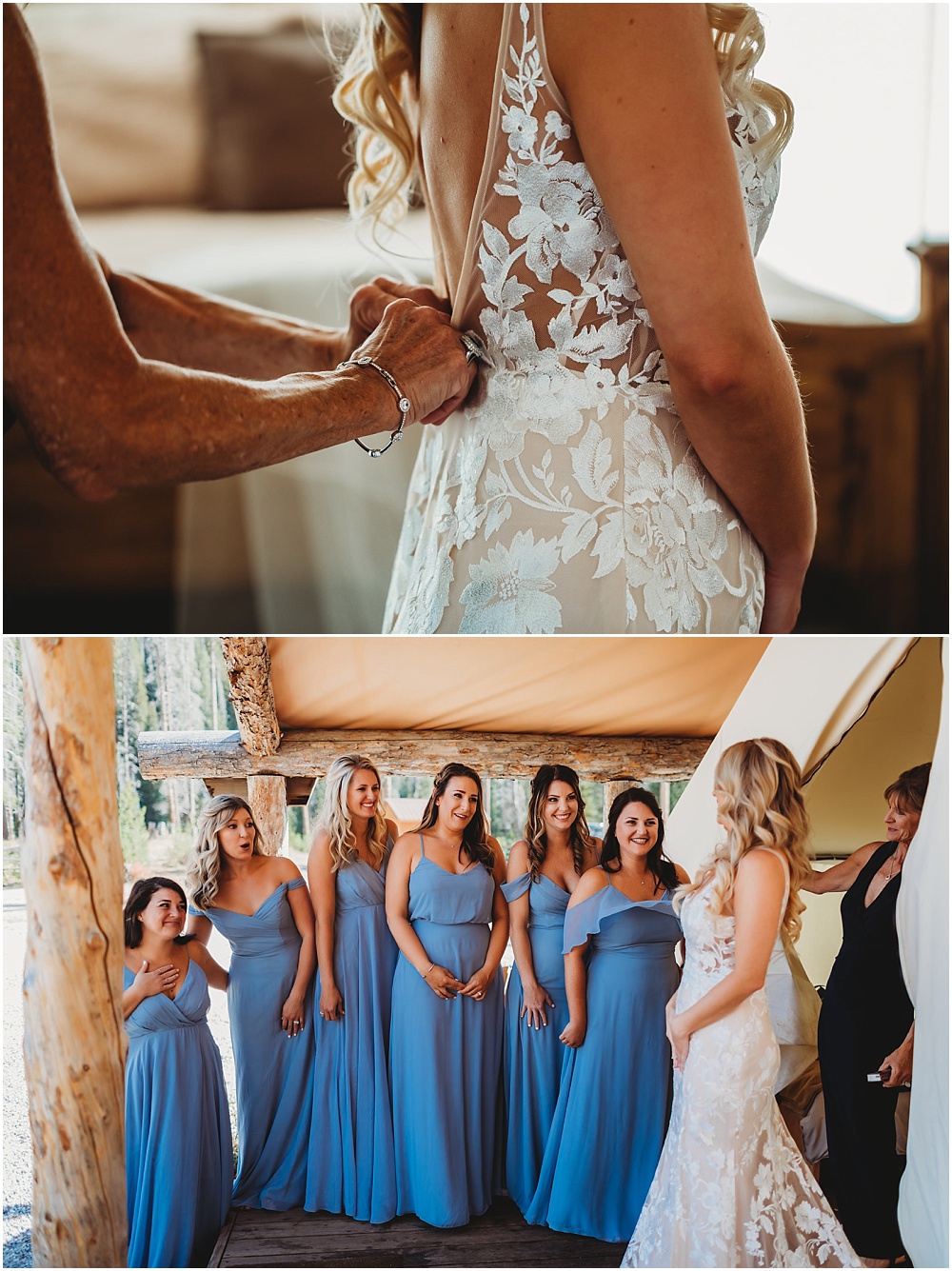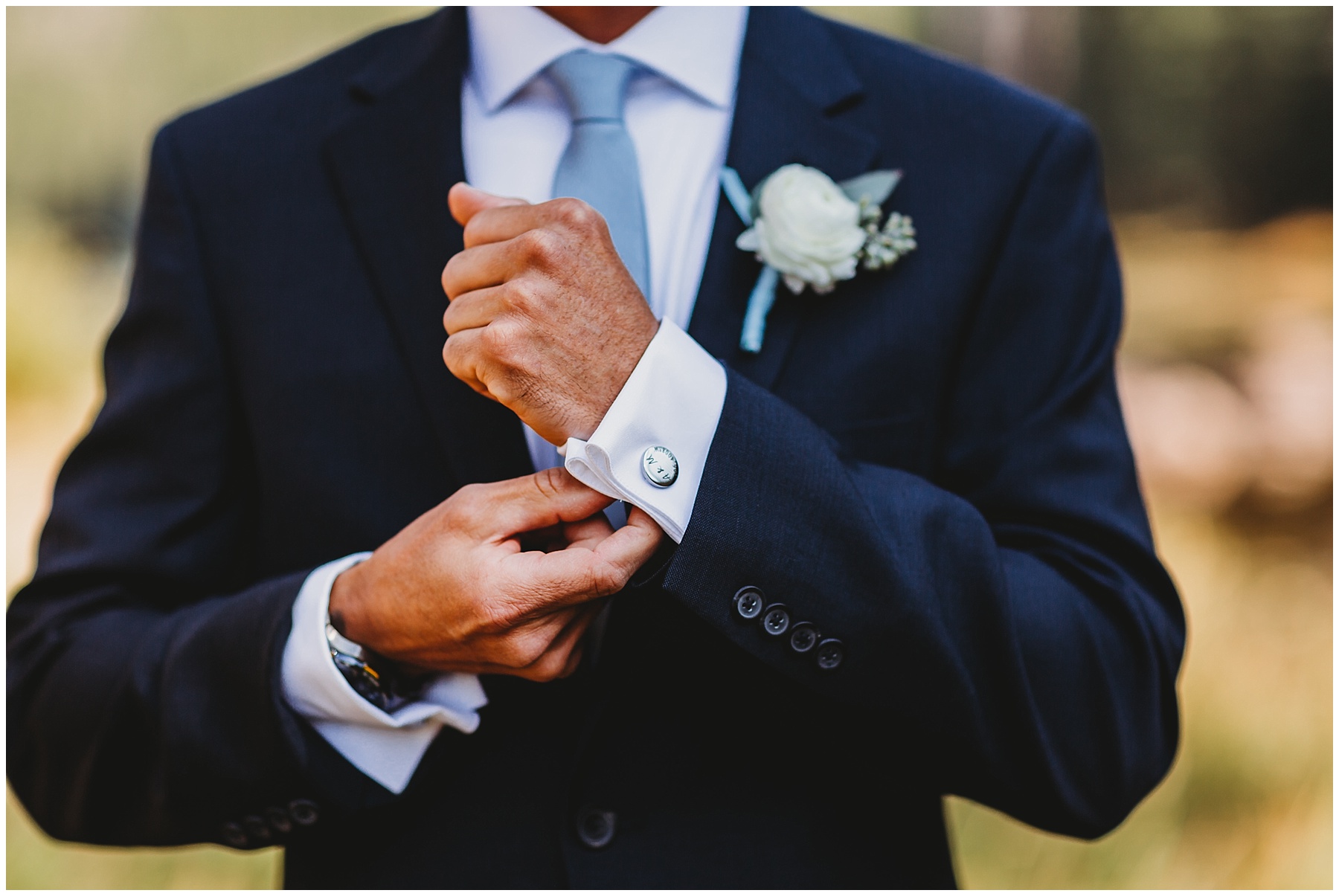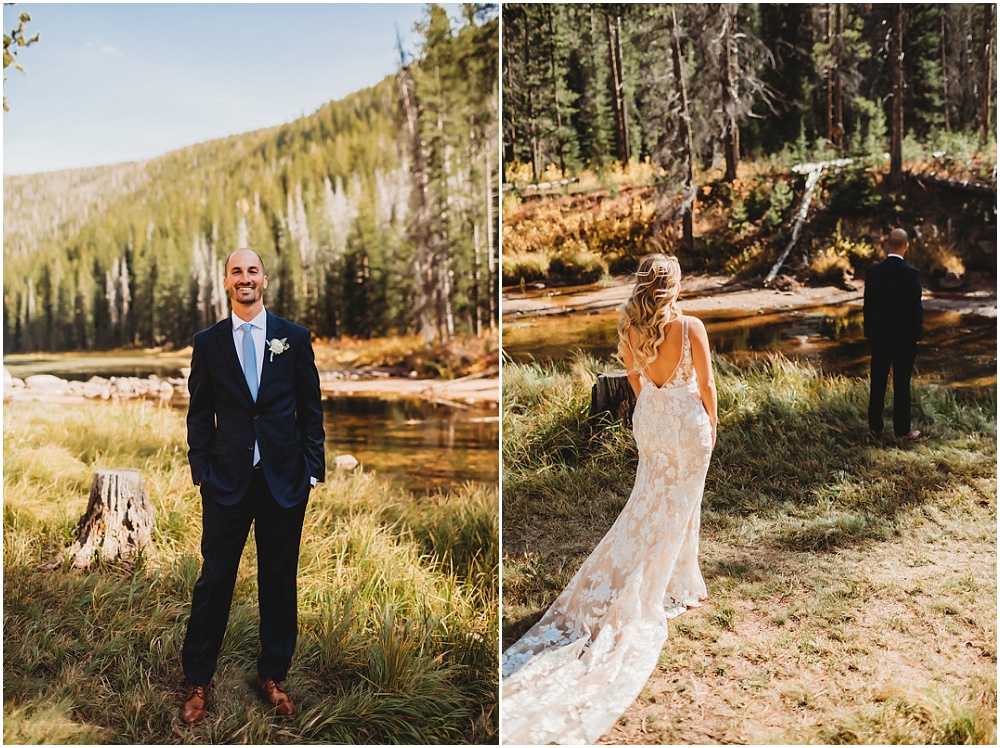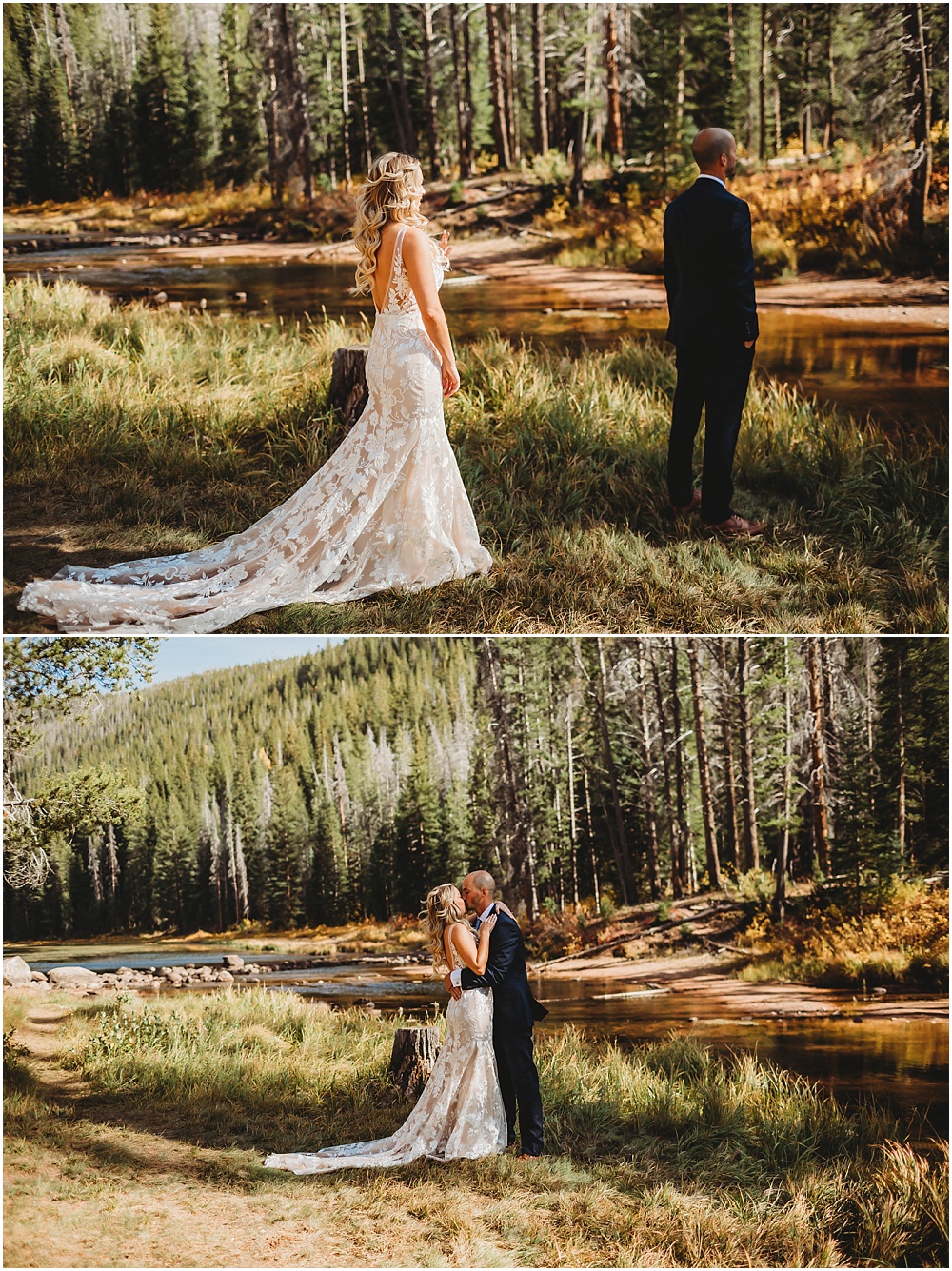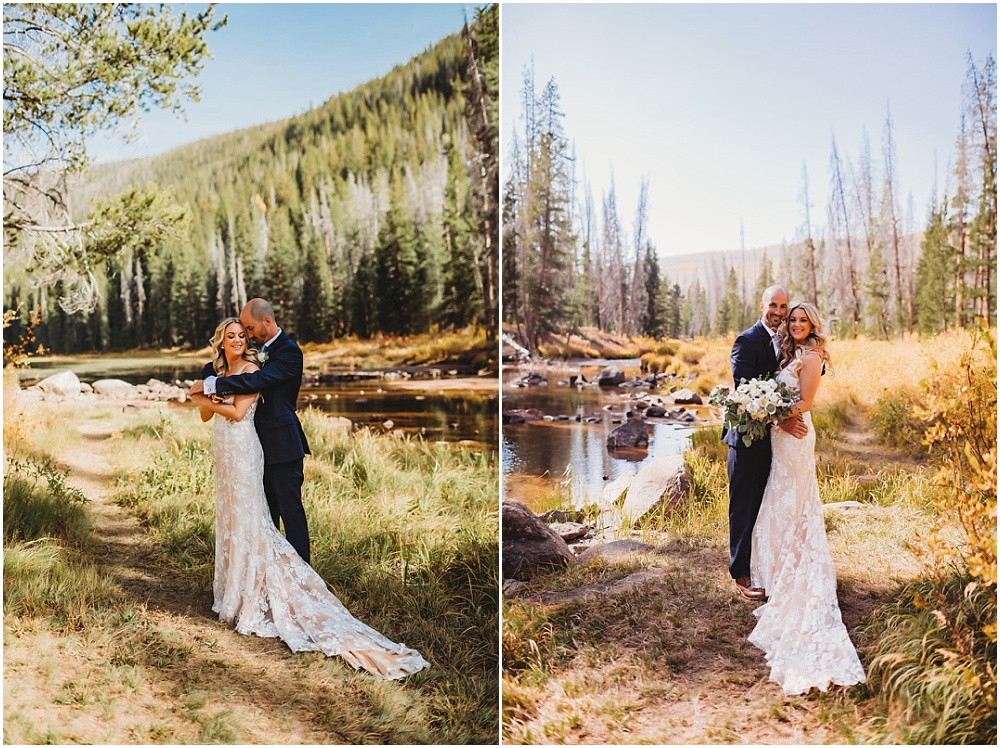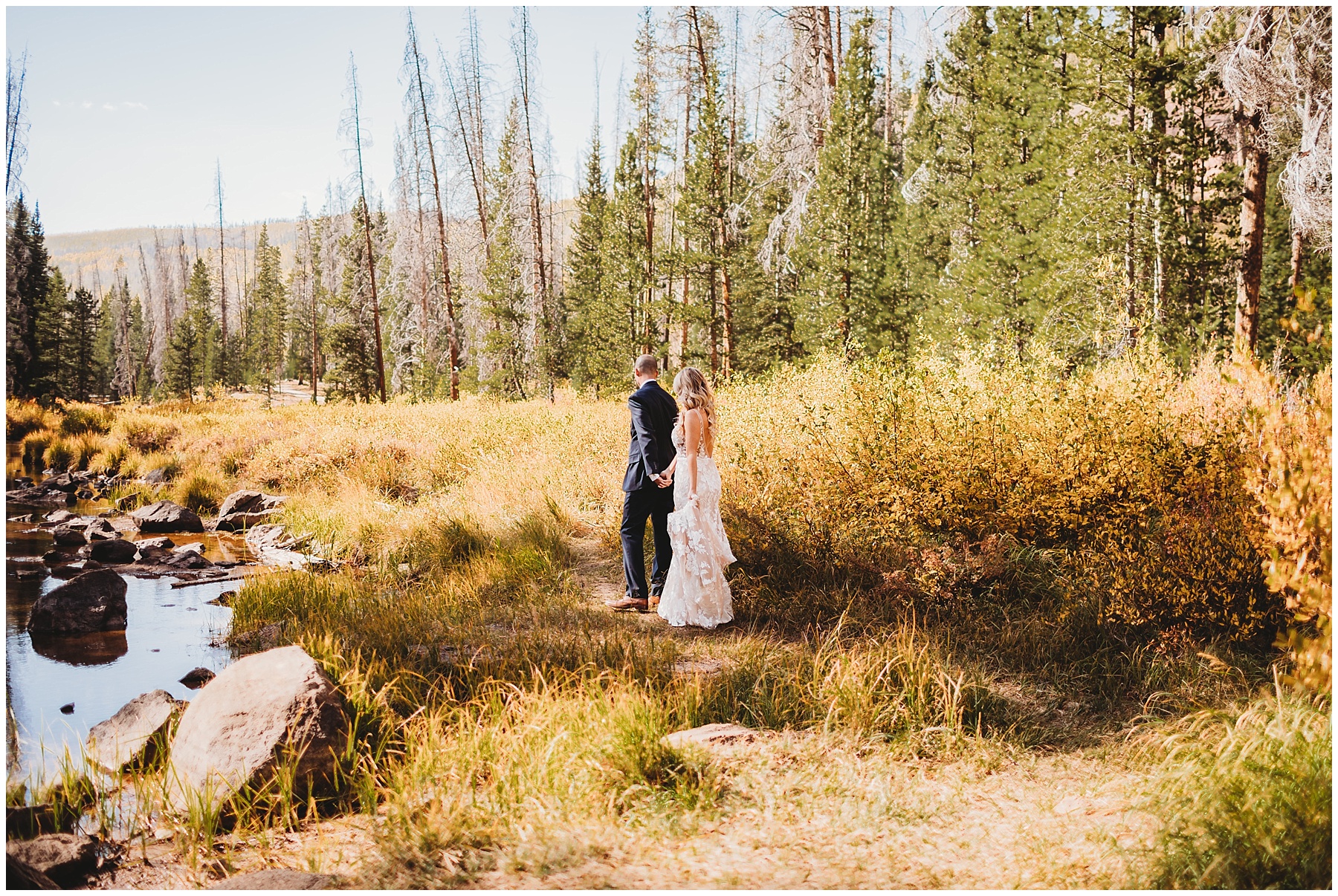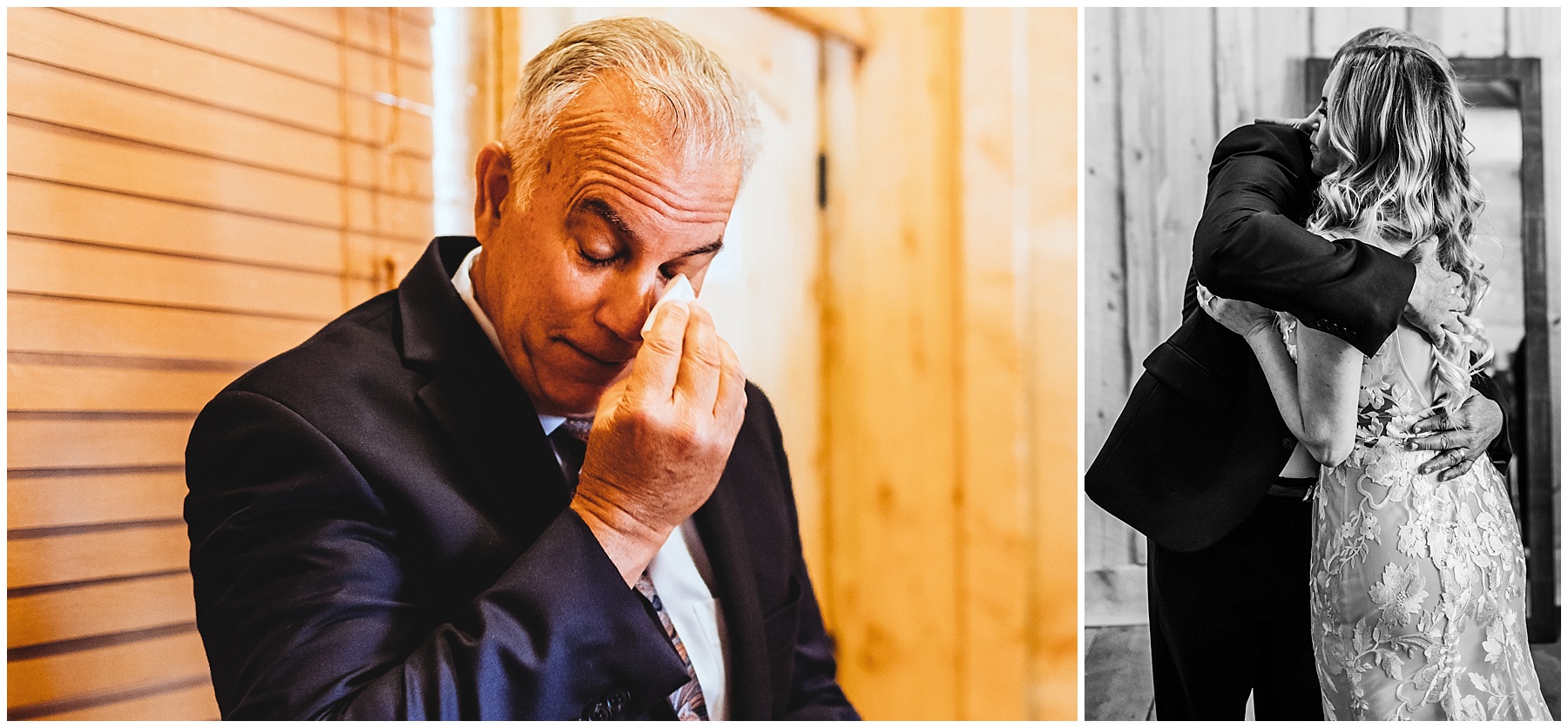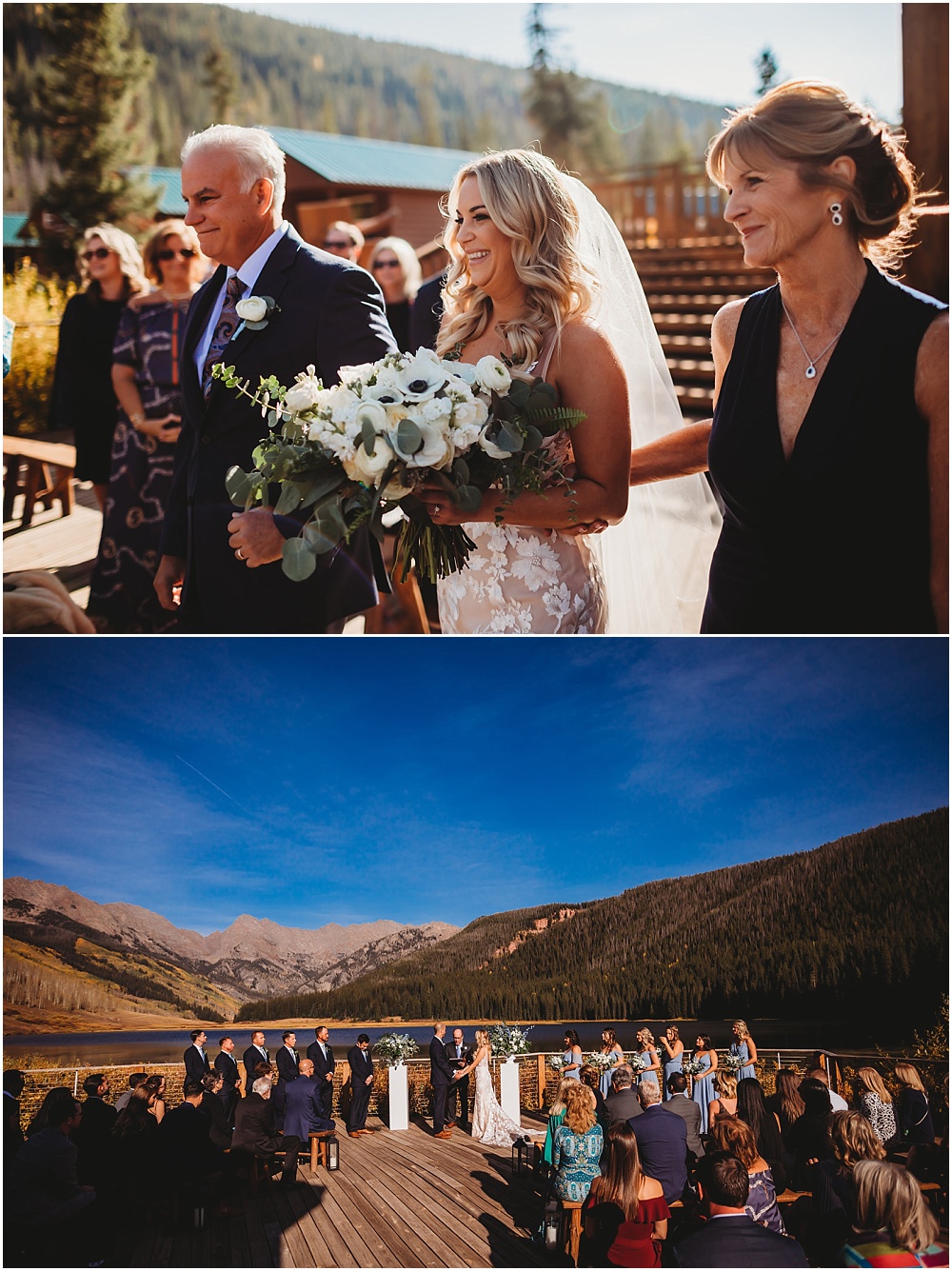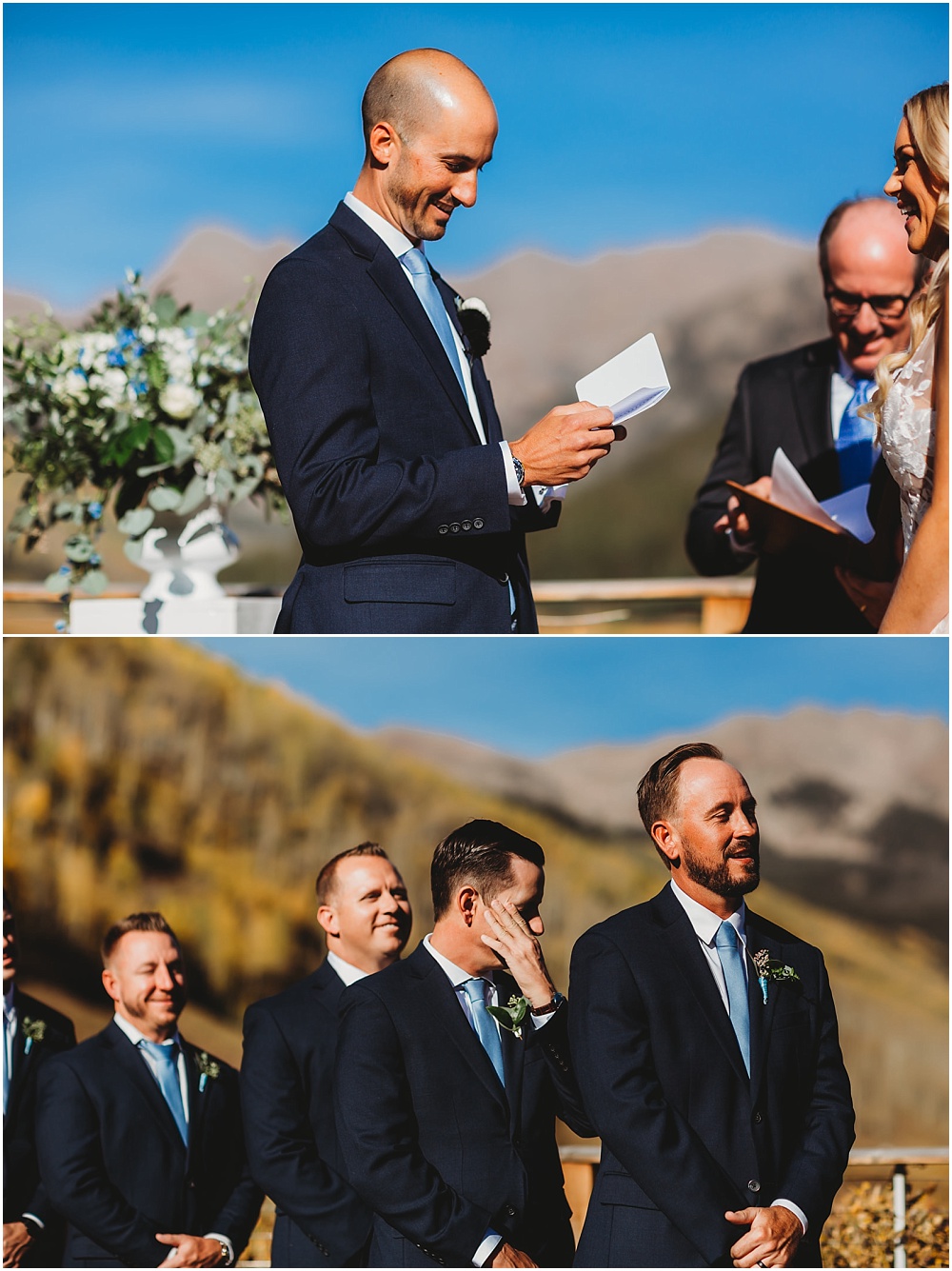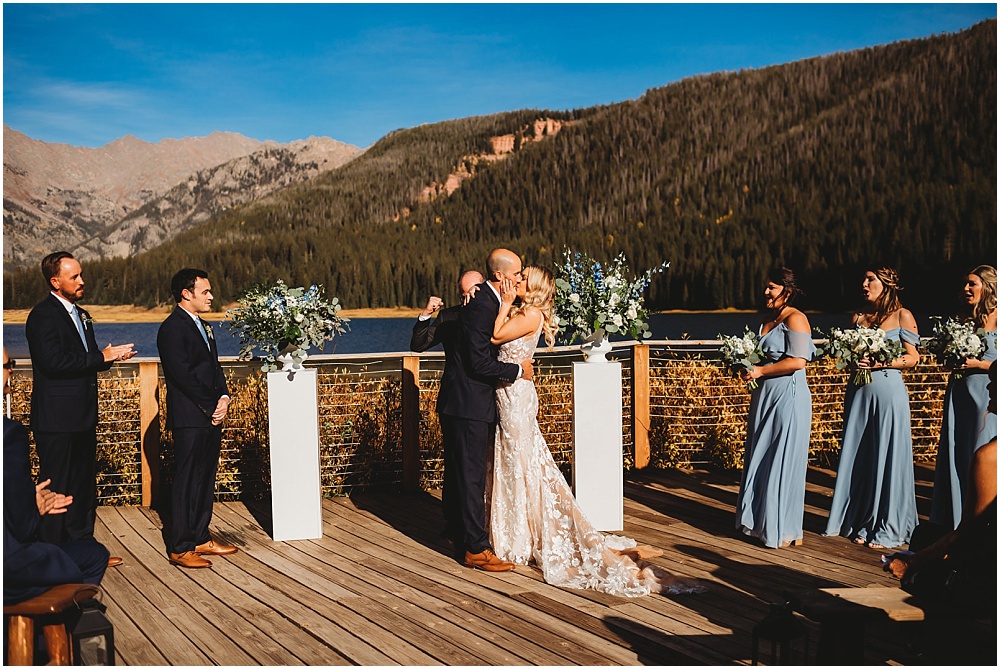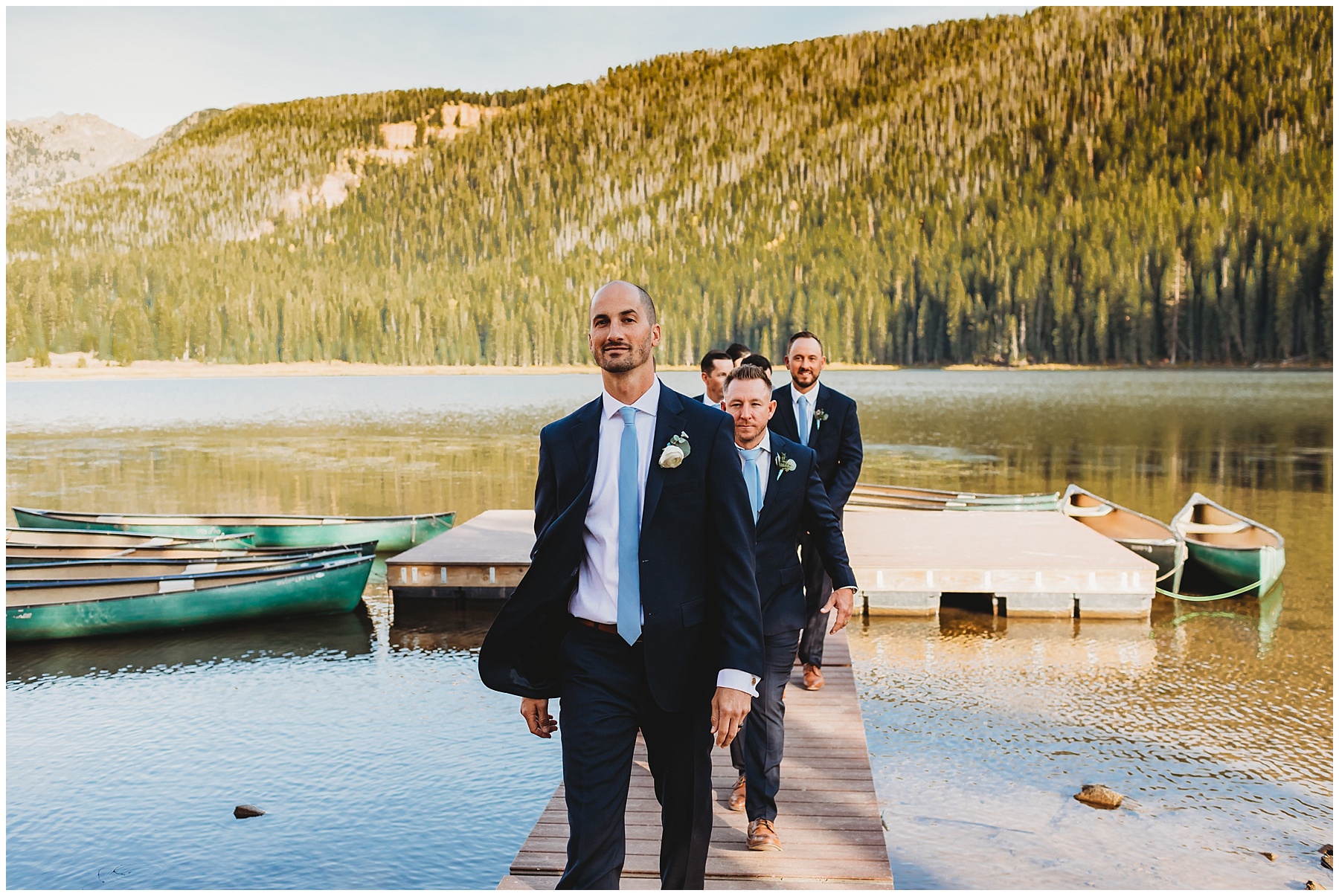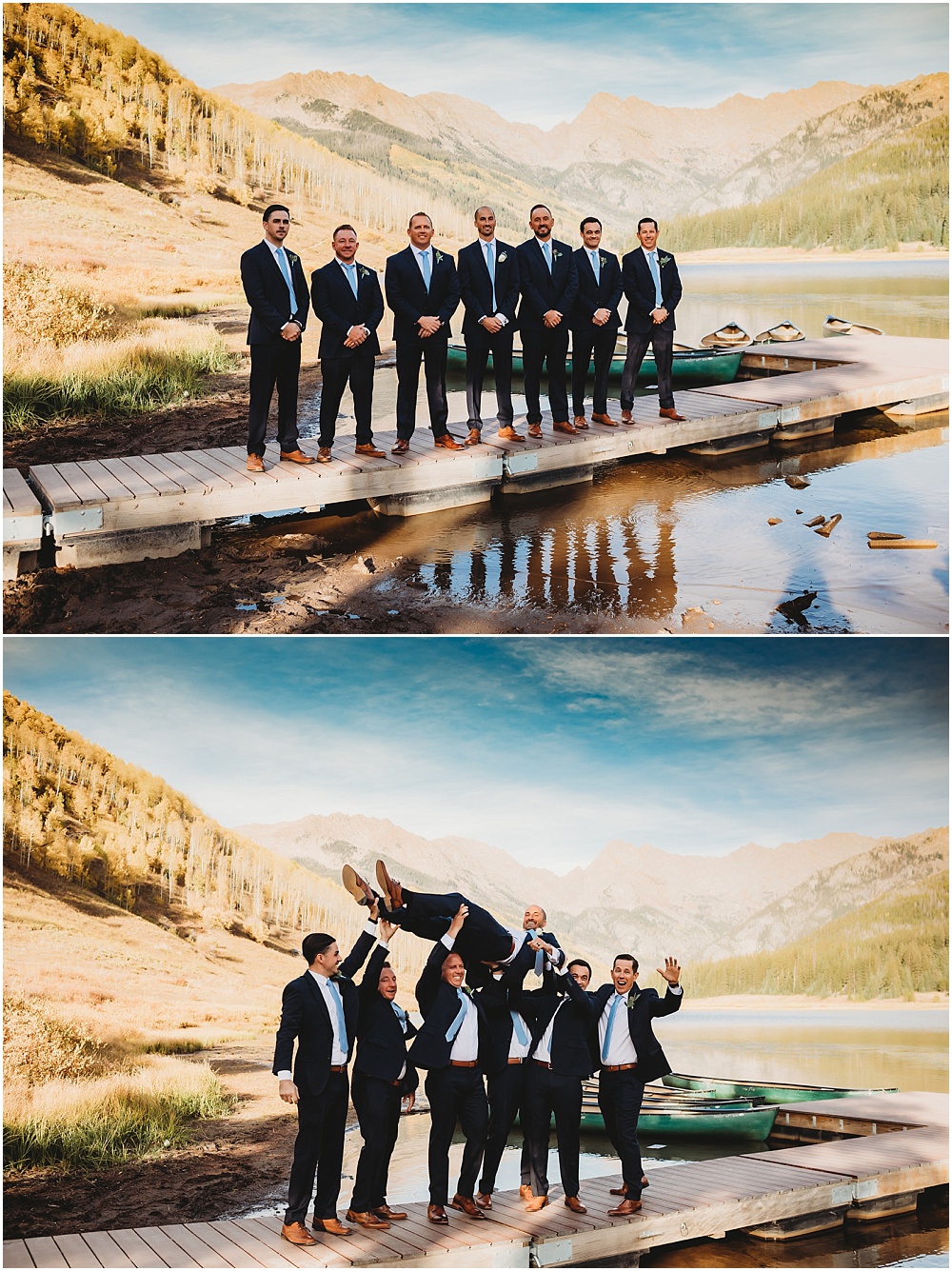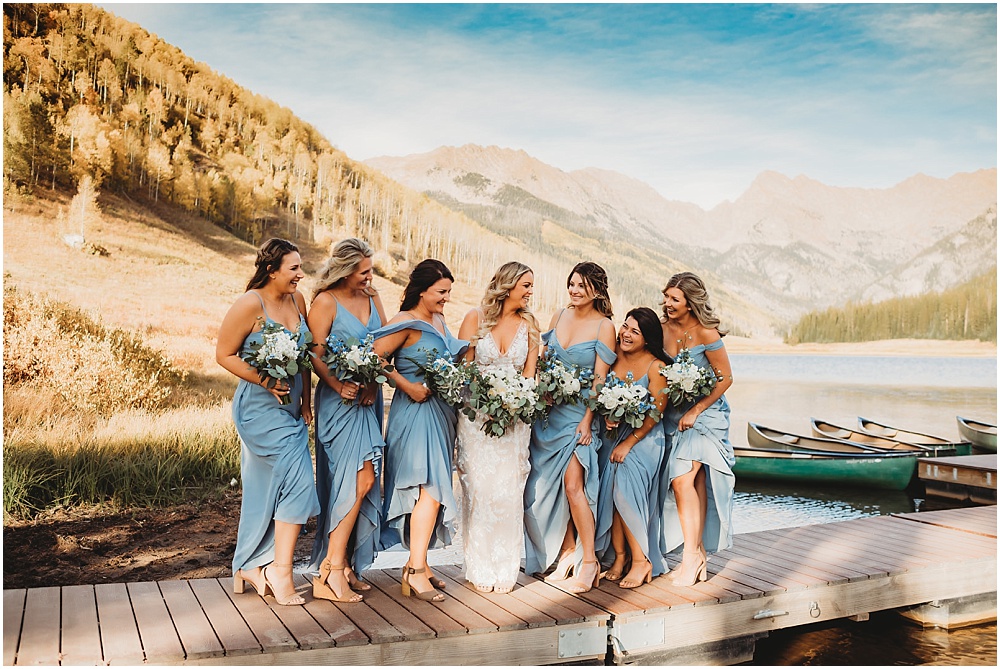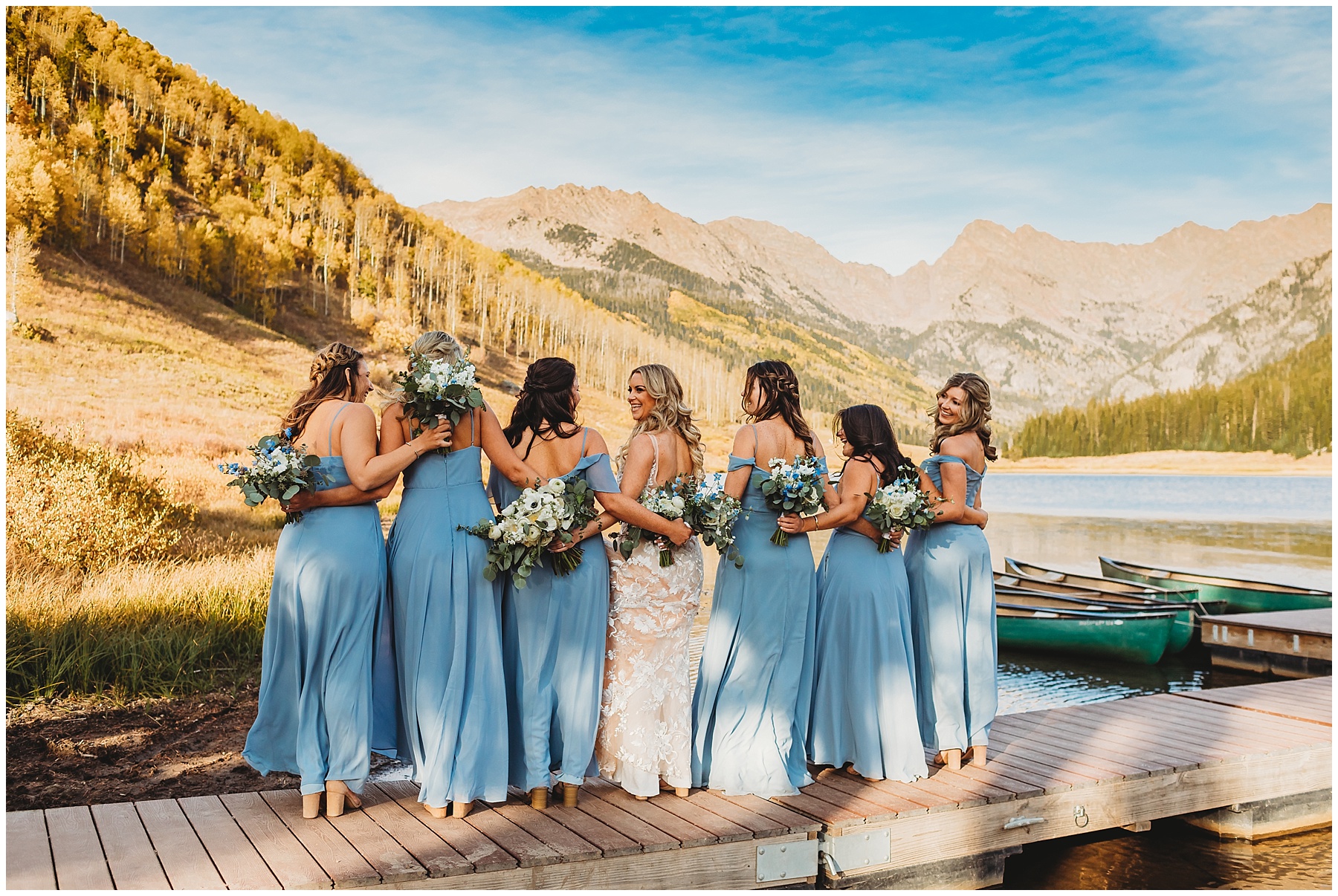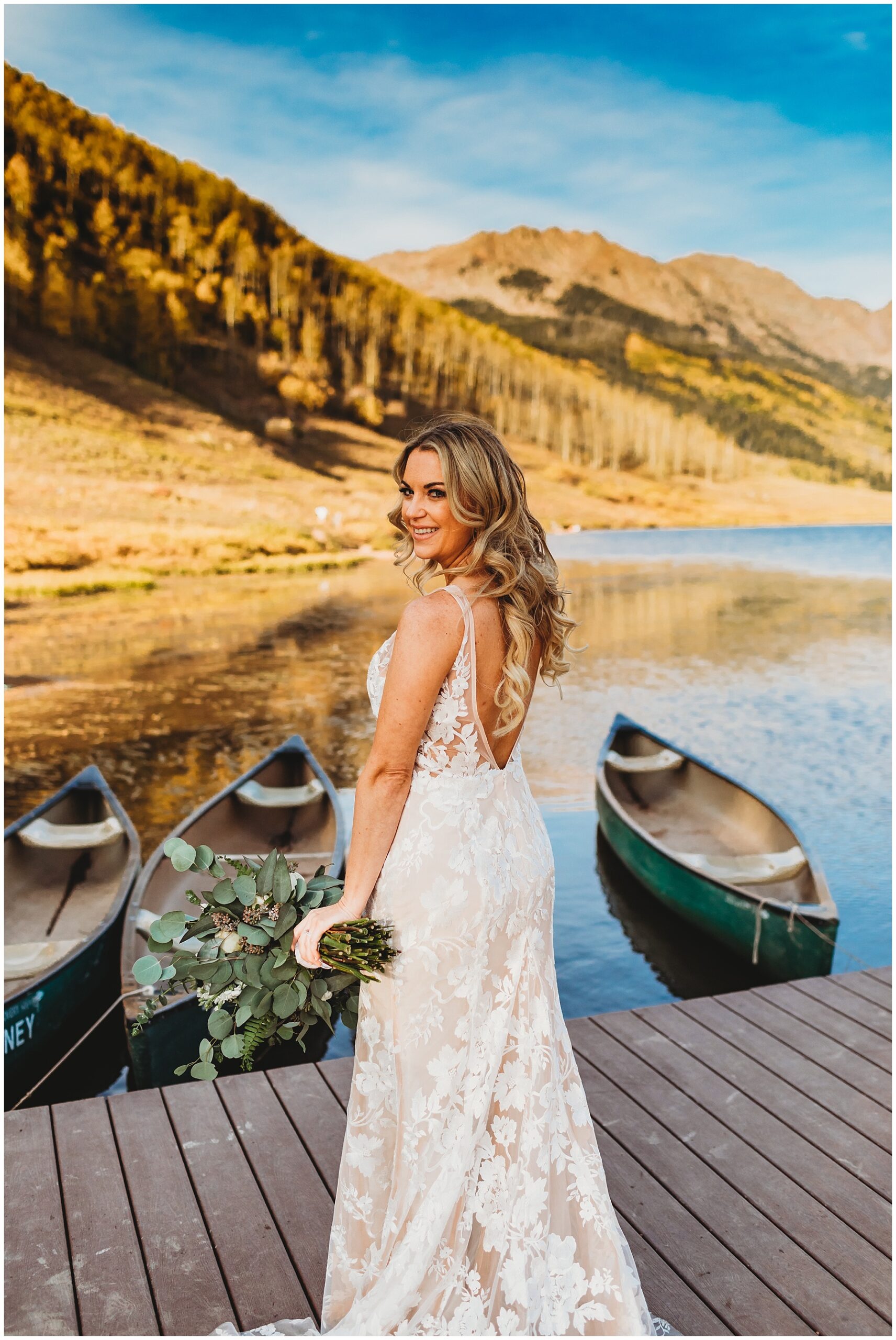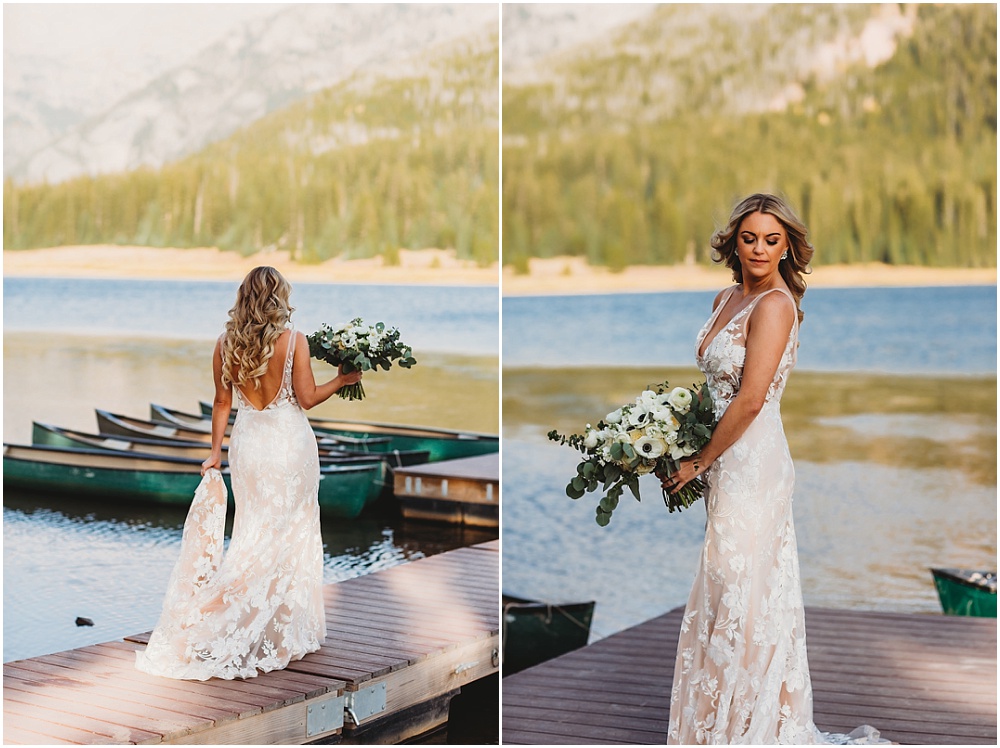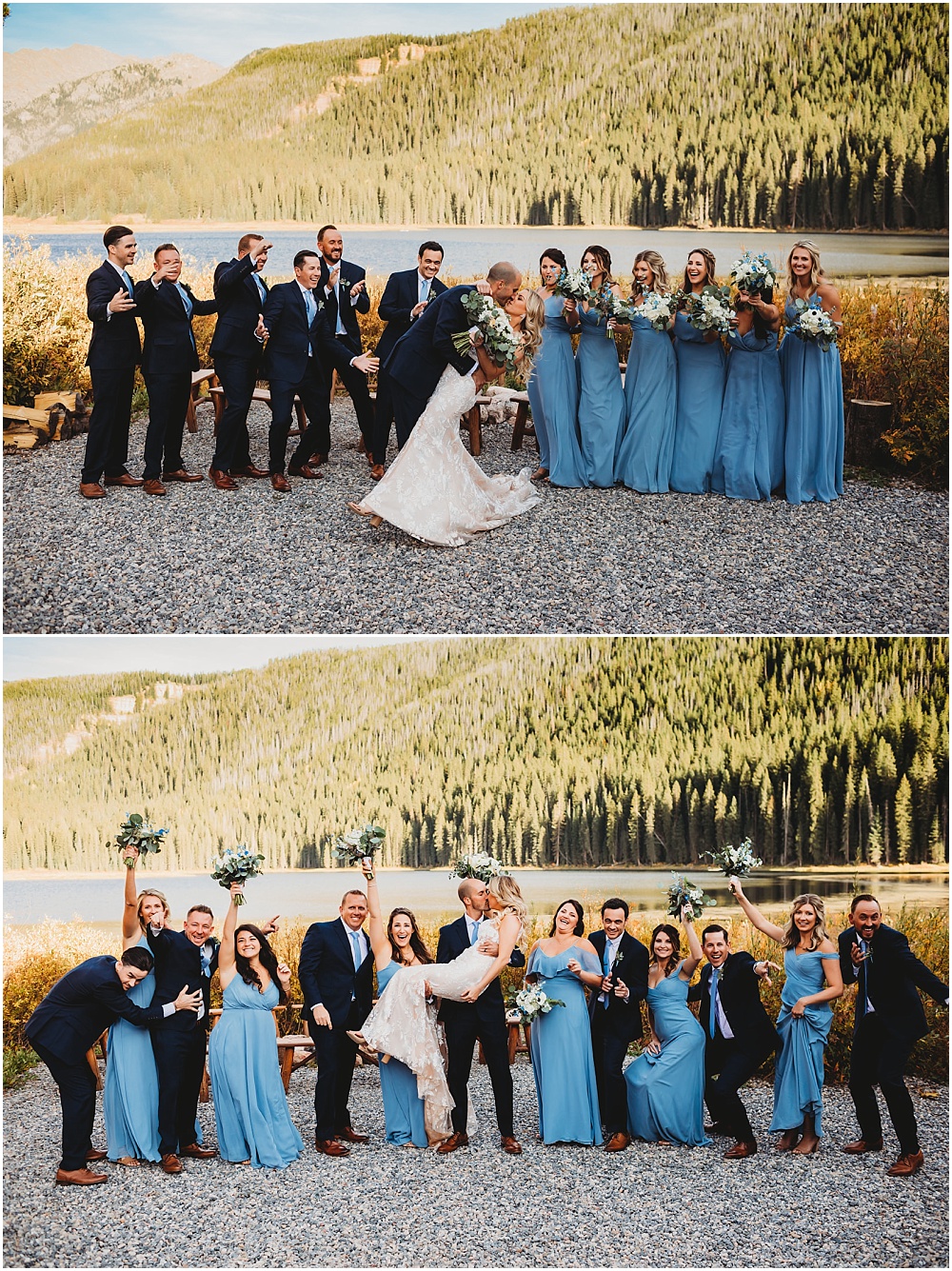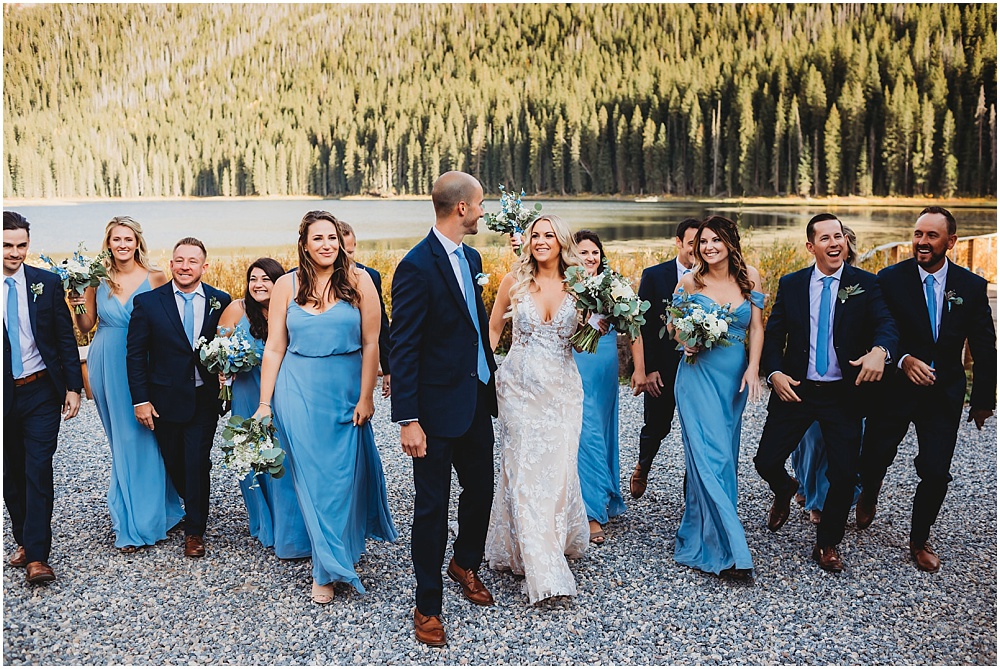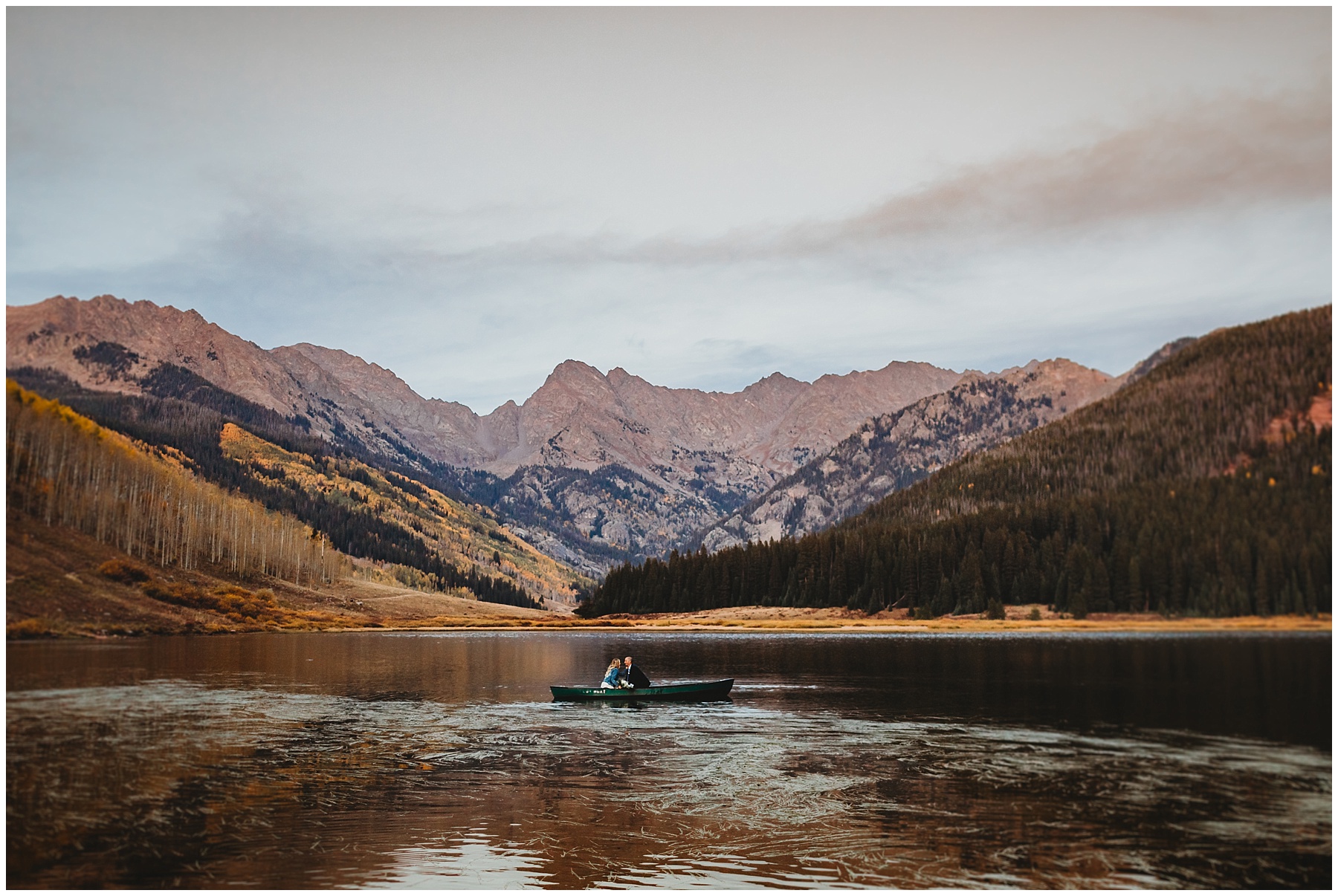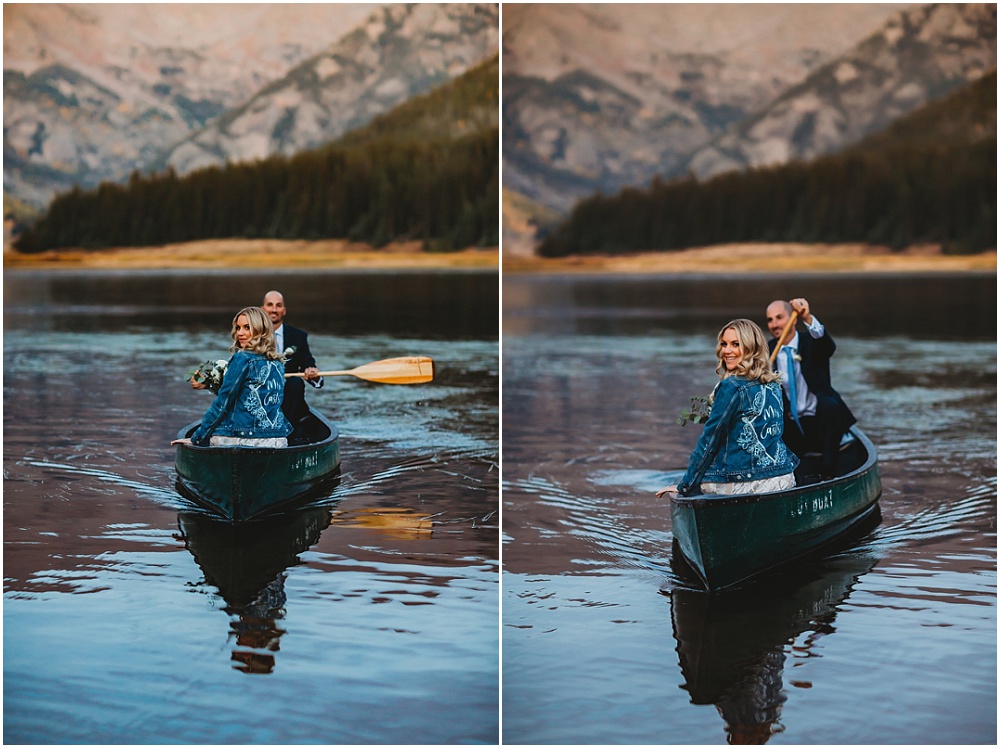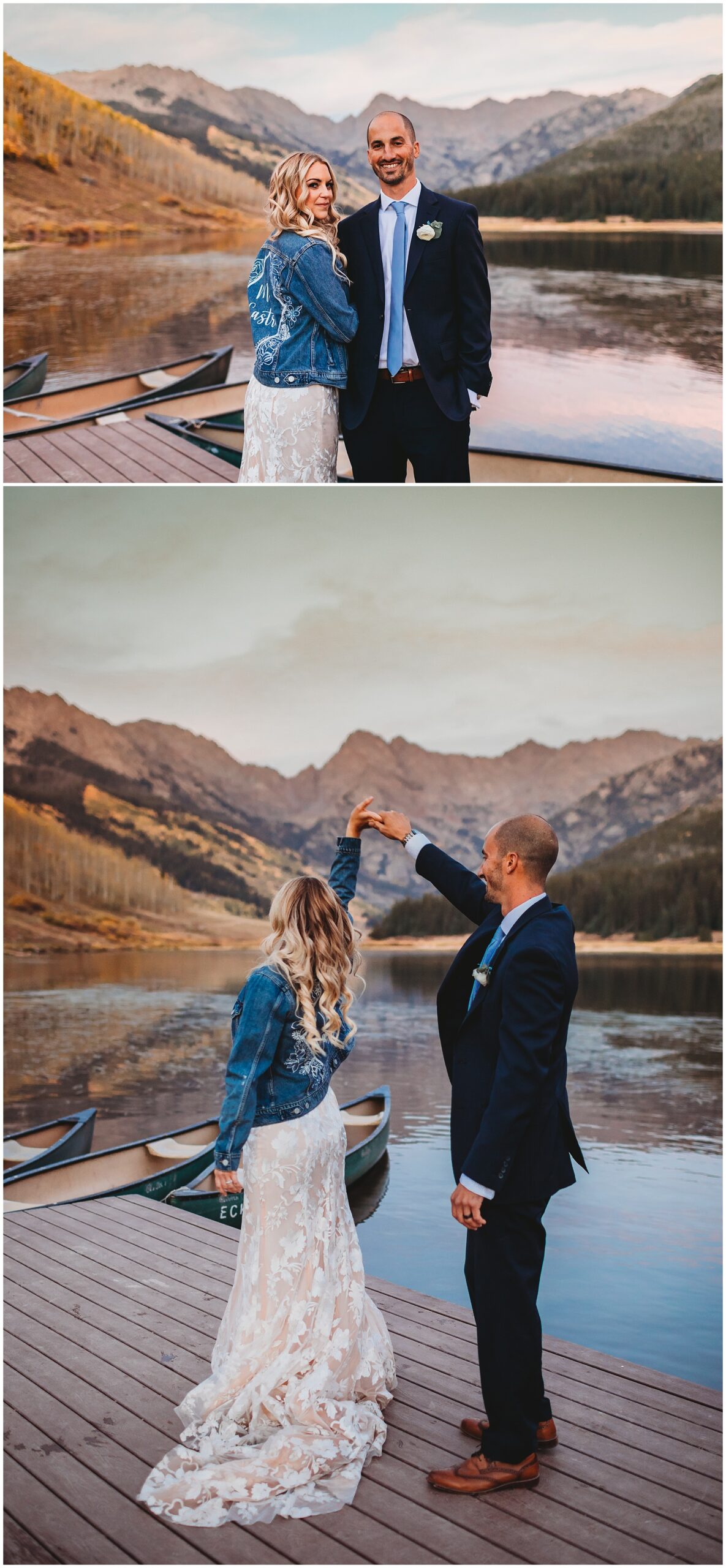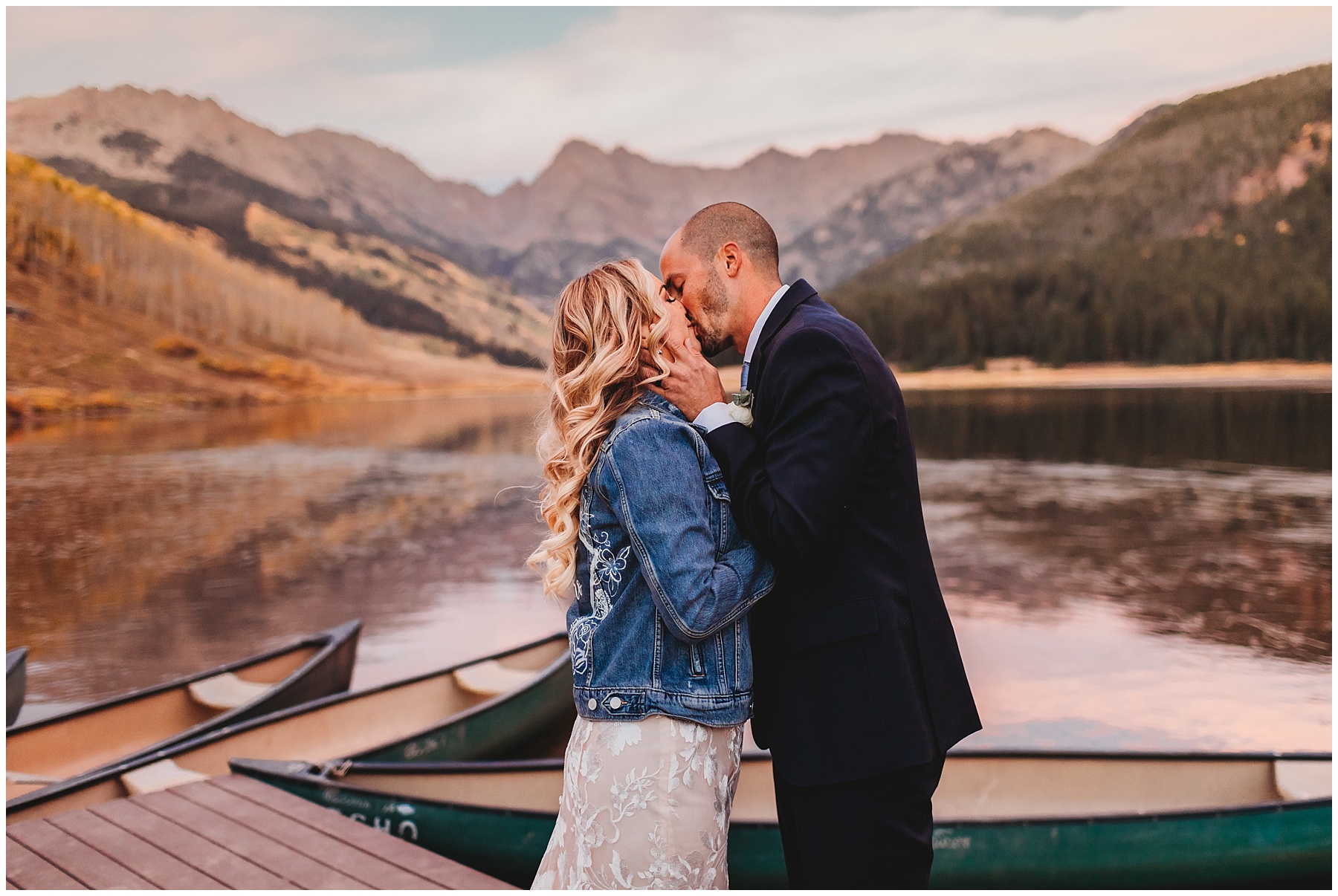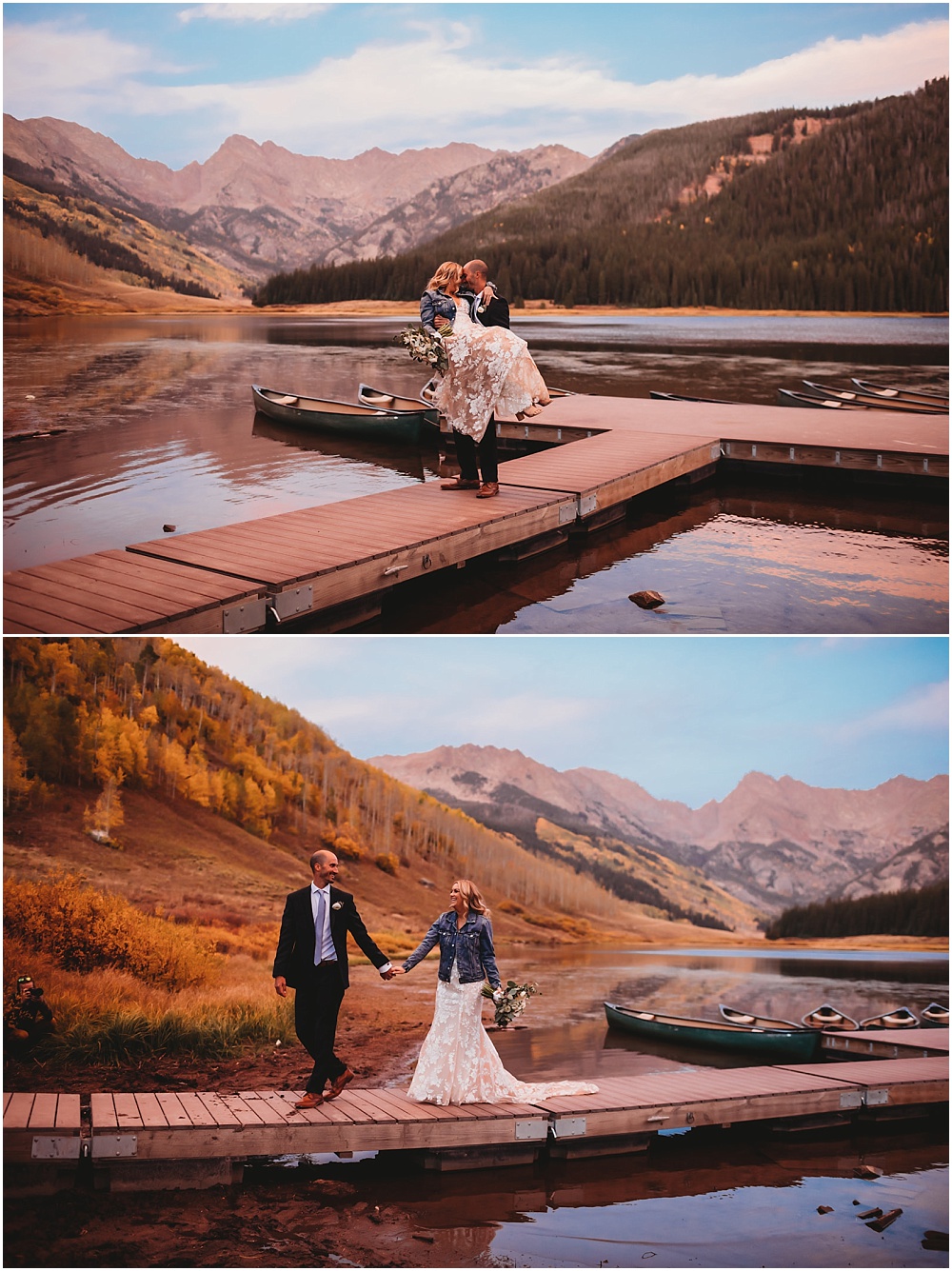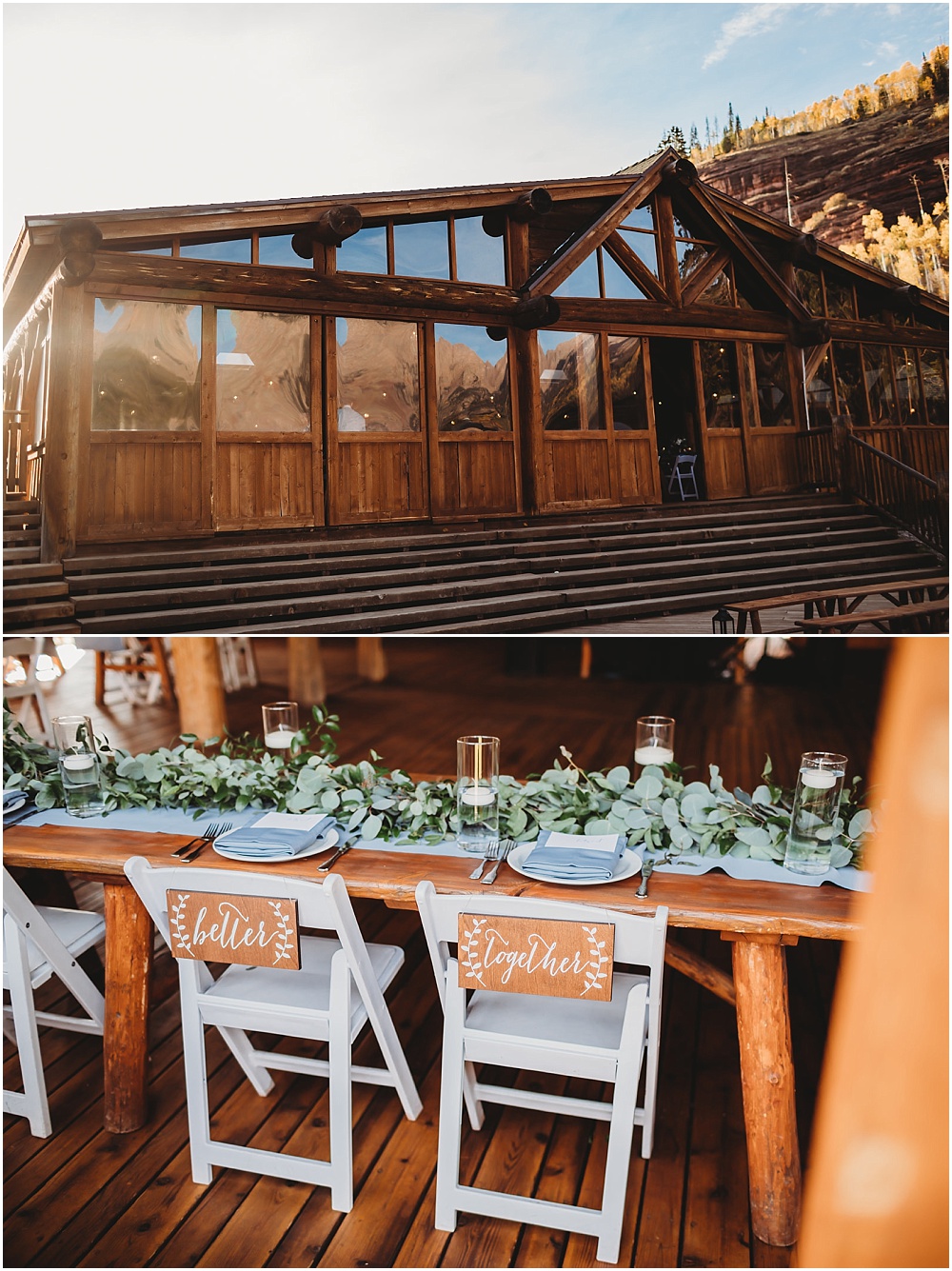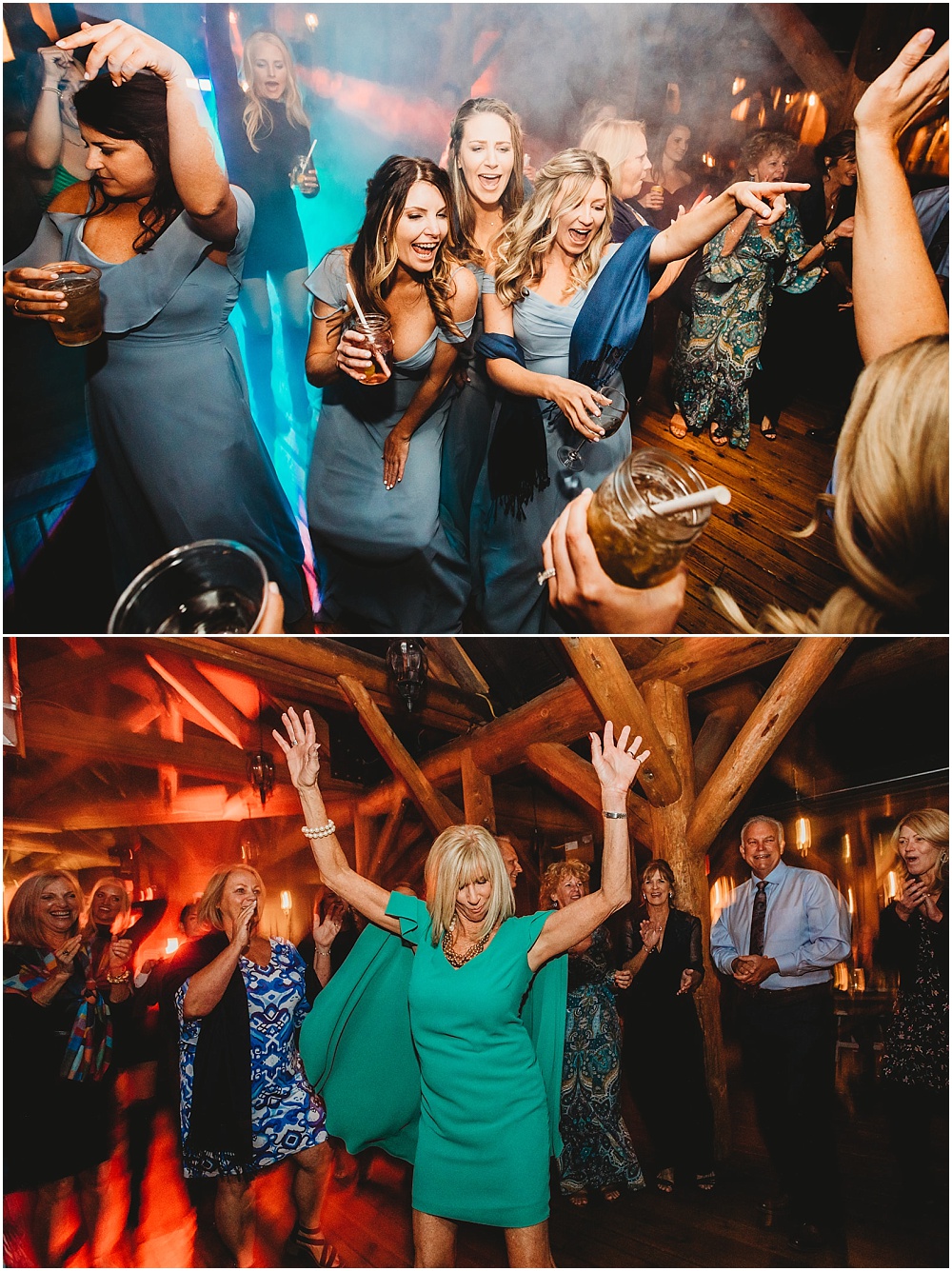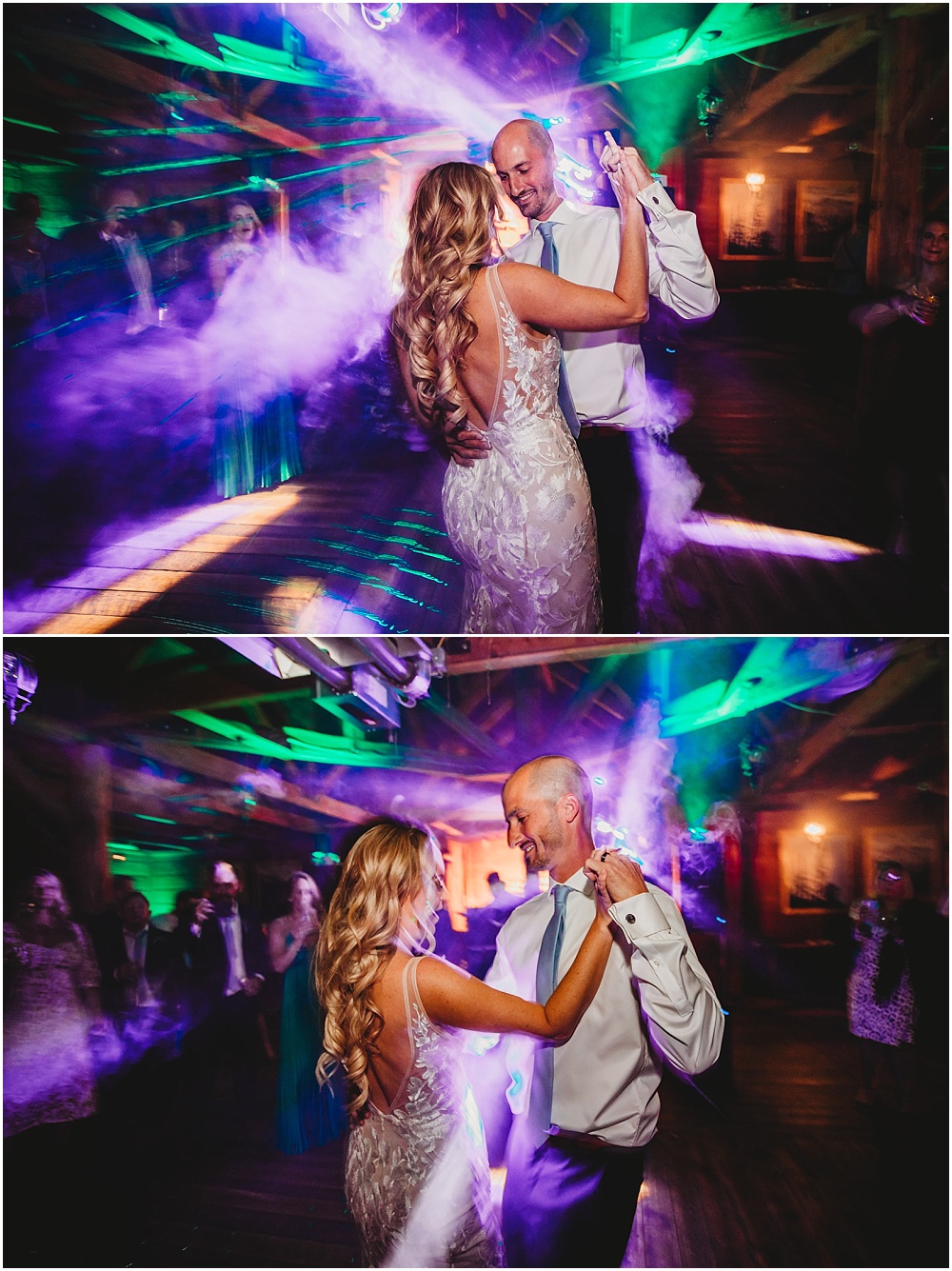 They are a super sweet couple. Alex is in Radiology and Matt is a Firefighter. I met Matt back in Middle School and went to school with a lot of his Groomsmen. Talk about a reunion! It is so amazing to see friends stay so close over the years as they 'grow up'. The whole day was filled with love and friends making it extra special. And it was my first big wedding since the shutdown, so I was eager and excited to celebrate Alex and Matt's love!
Guests came from all over and arrived in party buses at the venue to celebrate an incredible couple so head over heels in love in the gorgeous mountains of Colorado.
The wedding party had dusty blue and navy colors. And the ceremony had earthy greenery and white flowers for the floral. It never took away from the venue and added magic to the beauty already surrounding the location. It truly was a beautiful day full of memories, laughter, and love.
Okay, your bags must be packed now. If you are planning on getting married in Colorado or wanting to explore the vast mountains for your engagement reach out. I can help you find the best location for you two to celebrate!