Are you looking for the best beach to elope in Florida?! 
Look no further!
This Florida Beach in Stuart, is one of the BEST locations to get married or elope! The House of Refuge is such a hidden gem and I find endless amounts of inspiration here! The rocky beachside paired with the coastal blue waters is just jaw dropping for any ocean lover. If you want more than just white sandy beaches and add some dimension in your images, this beach is for you!
Anita and Jason were married on 2.22.22 had a very special guest in attendance. Their adorable baby stole the show with his little bowtie and vest. It was such an honor documenting their love and intimate ceremony. Their energy and vibe shine through in every image and the happiness just pours through! They began with an intimate ceremony with just a couple family members in attendance. Afterwards Anita and Jason celebrated with a nice bottle of Moet and a little Champagne spray. I had an amazing time capturing the pure joy and excitement during their elopement and I hope they cherish these images forever!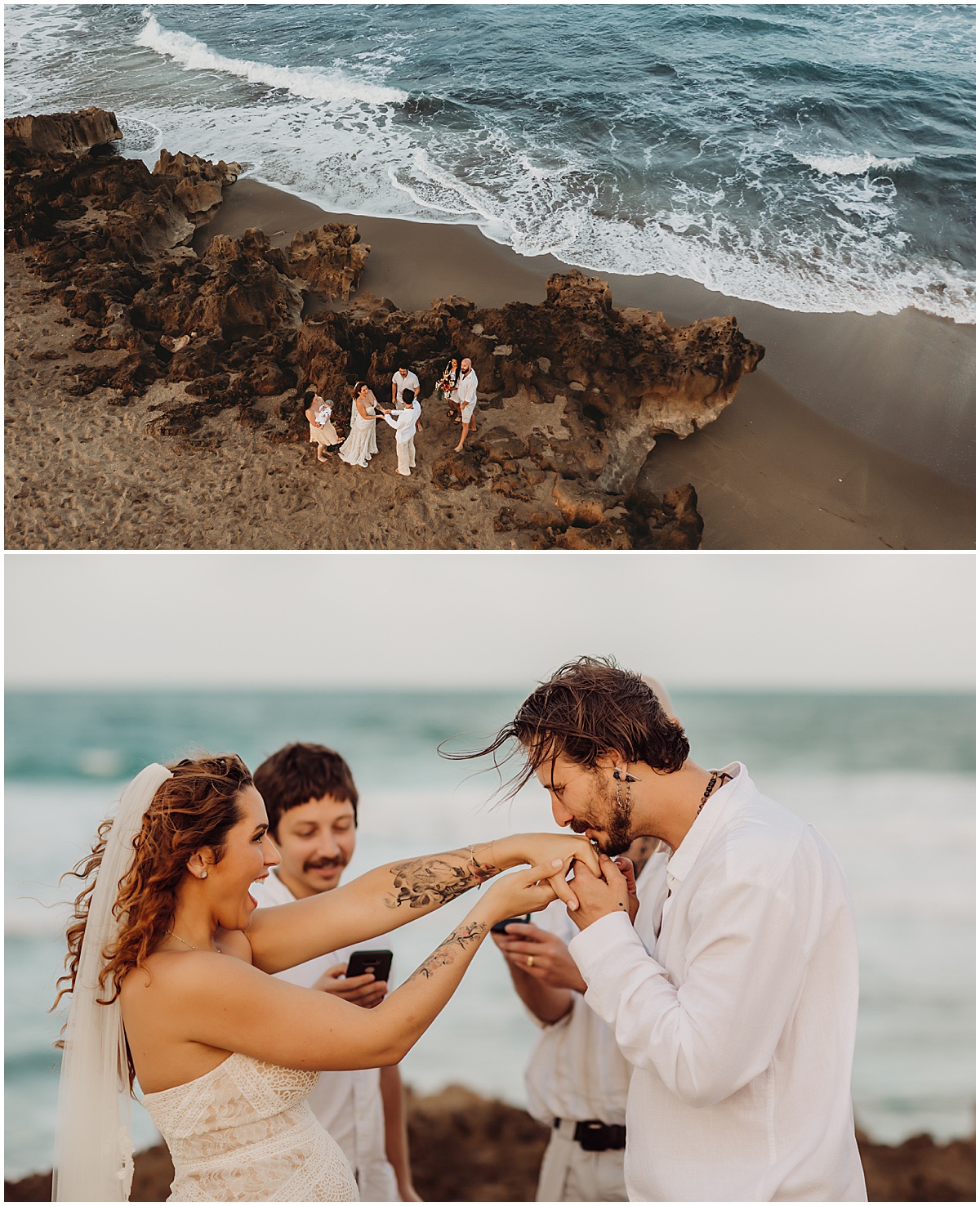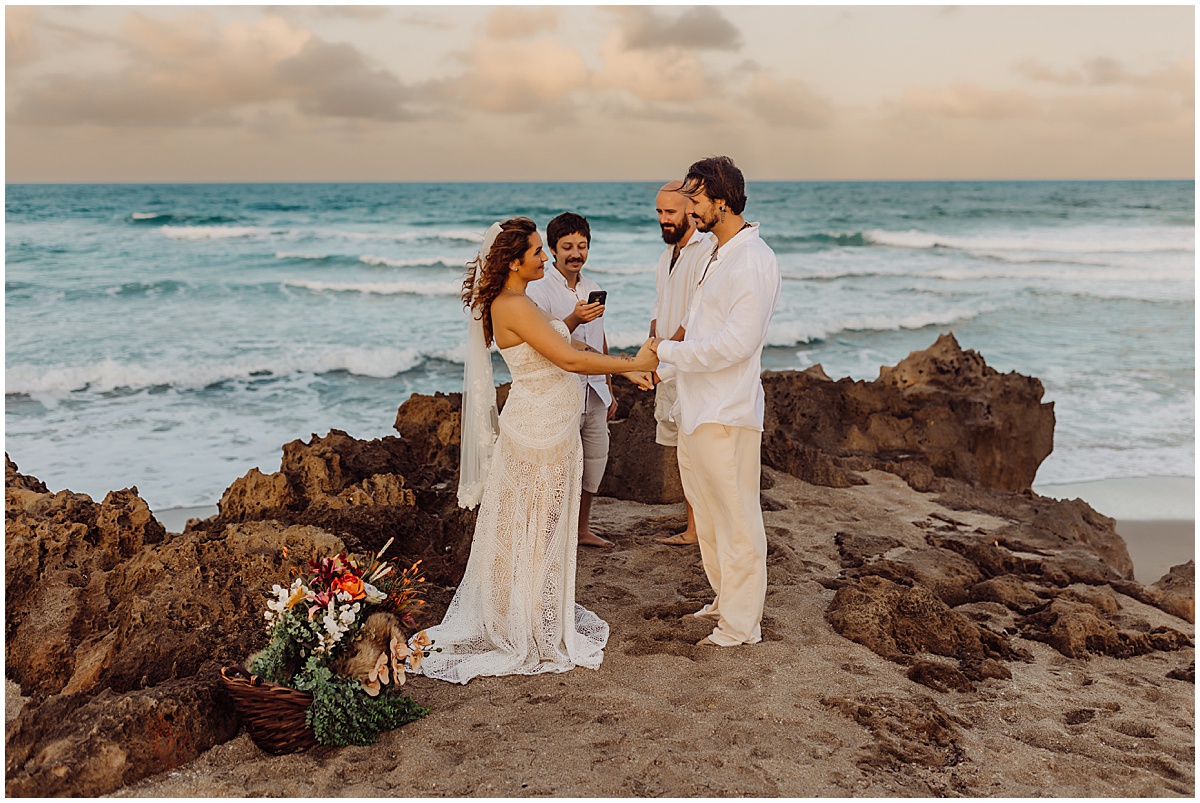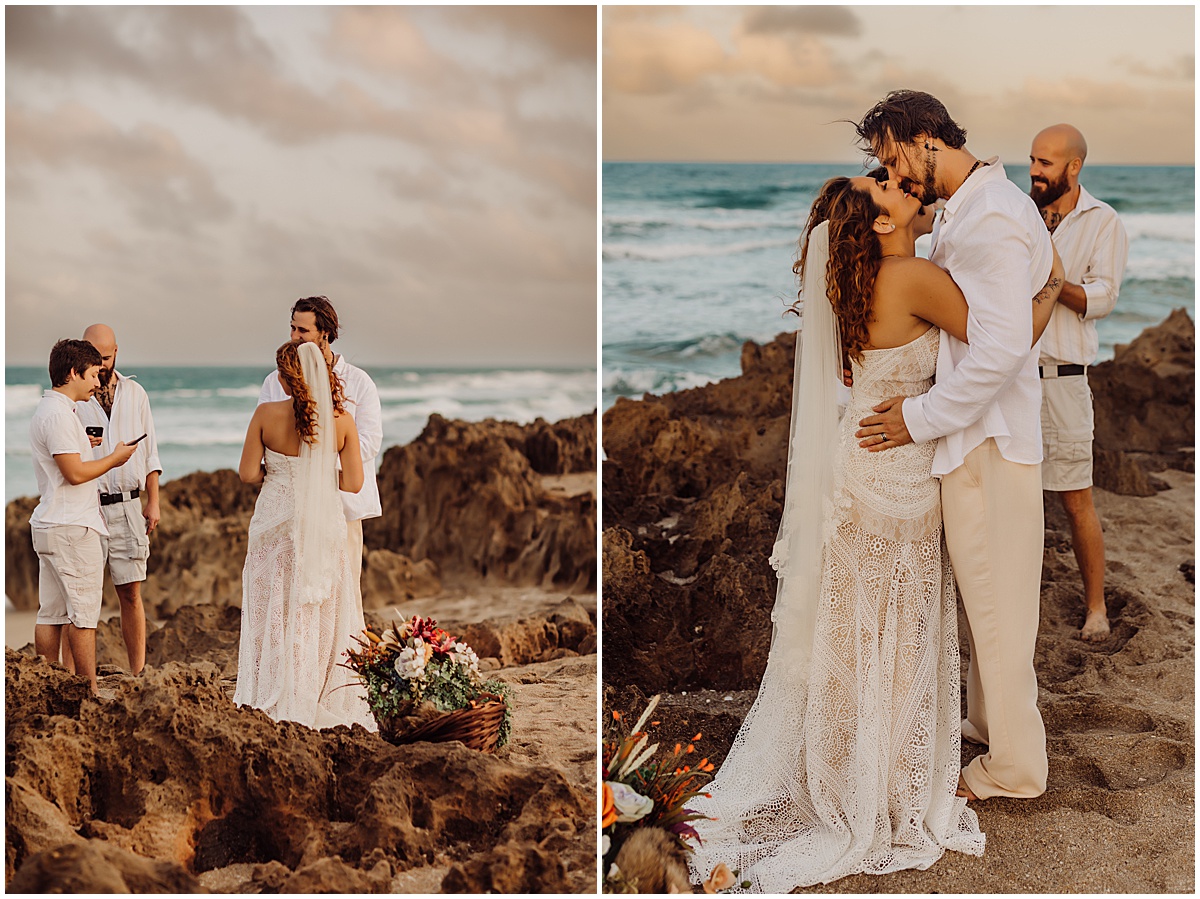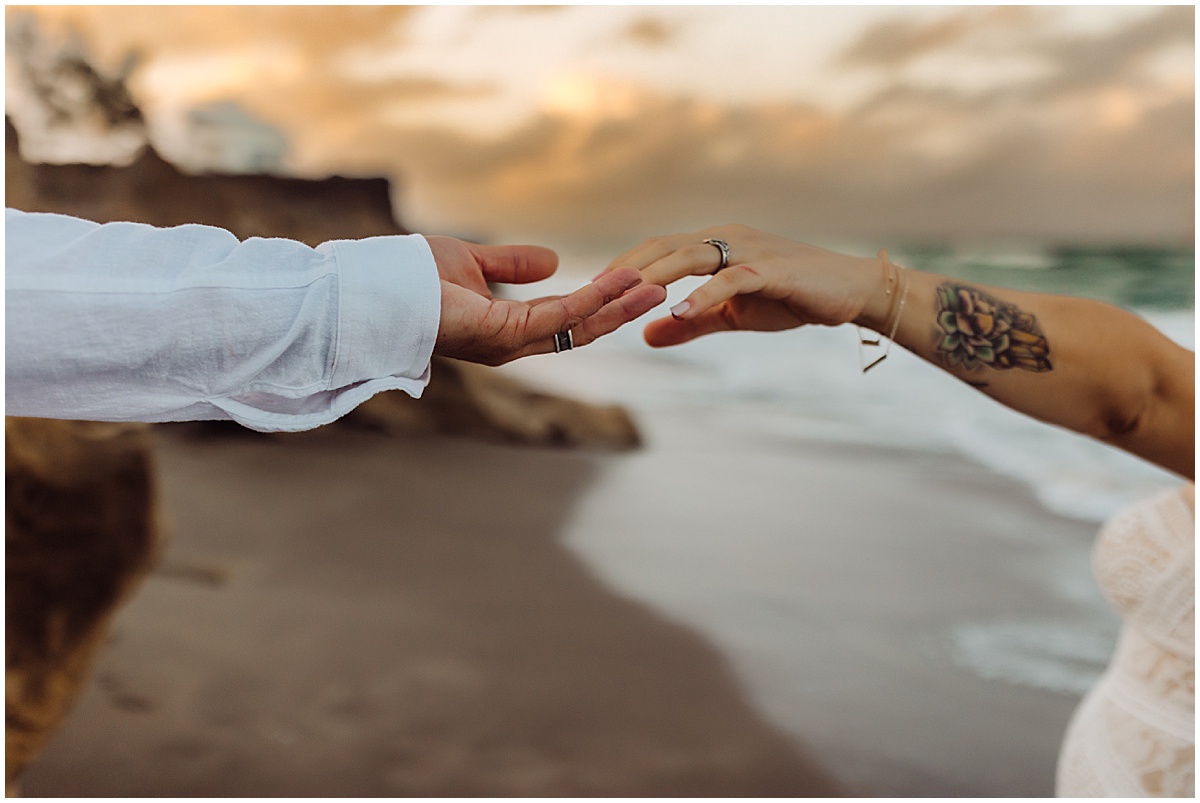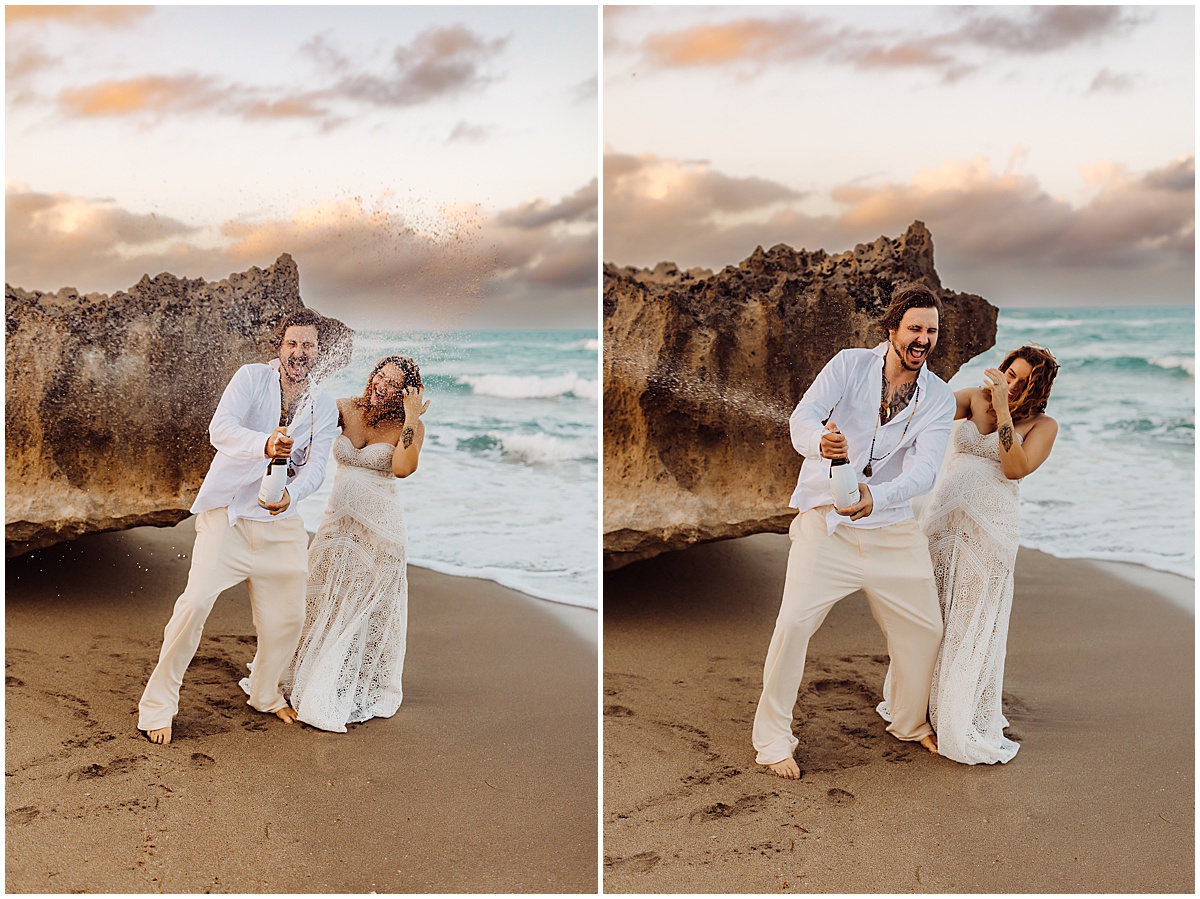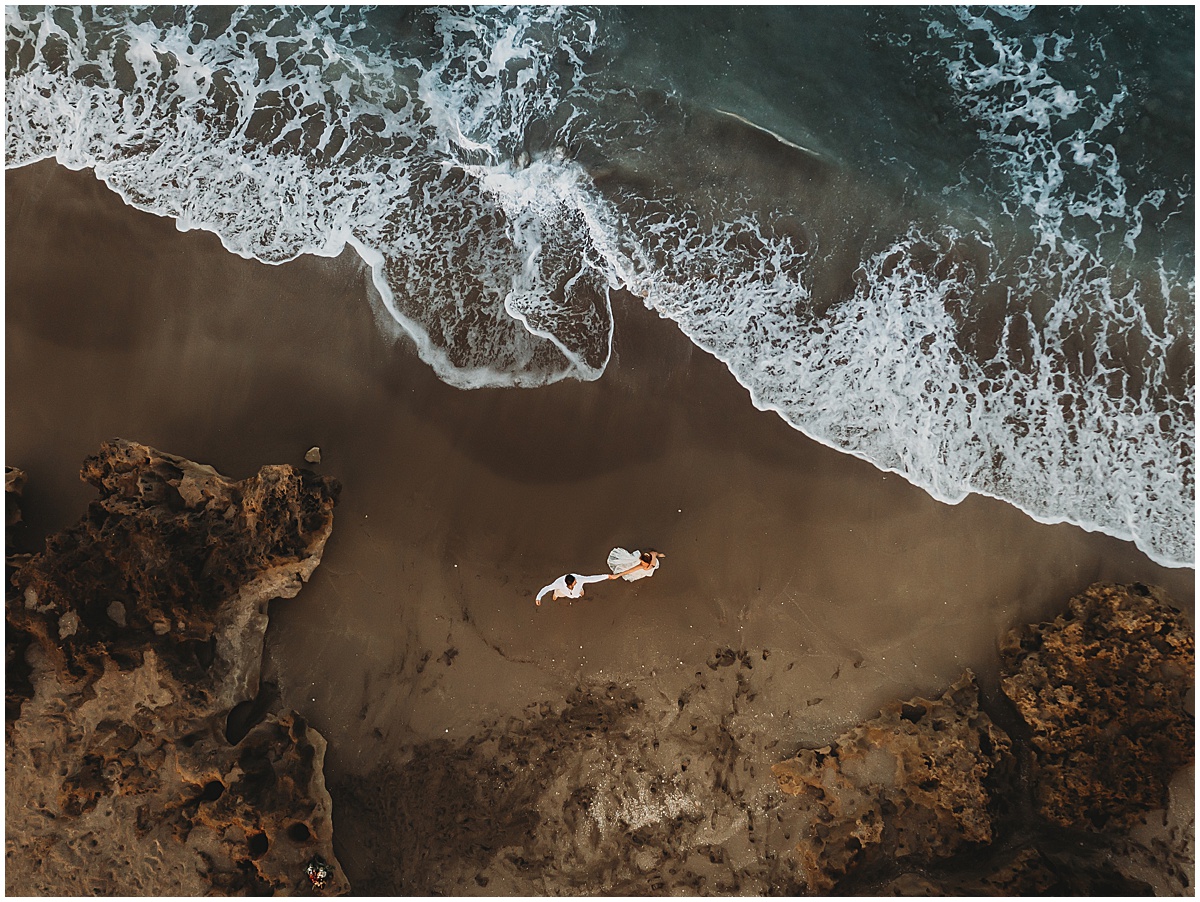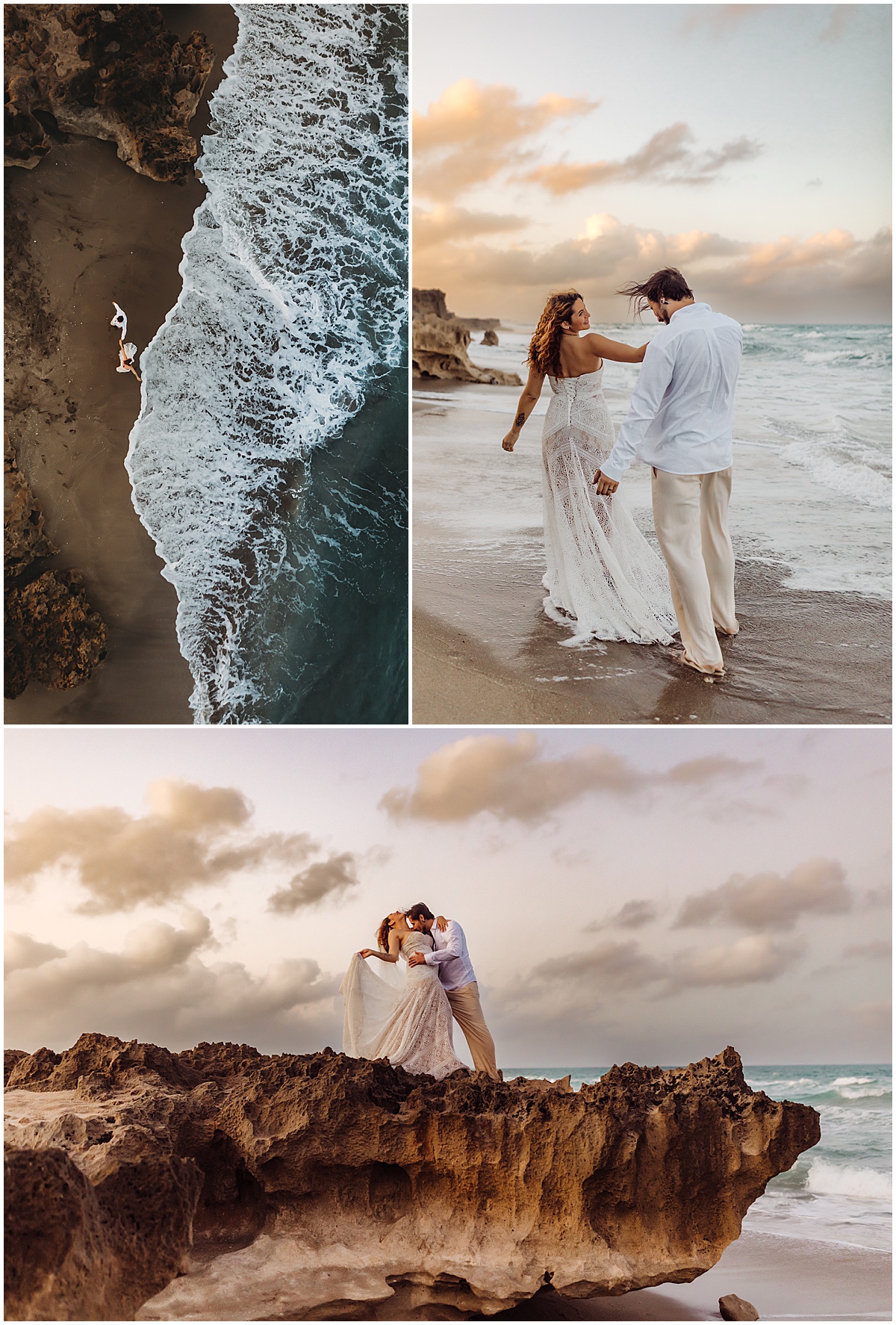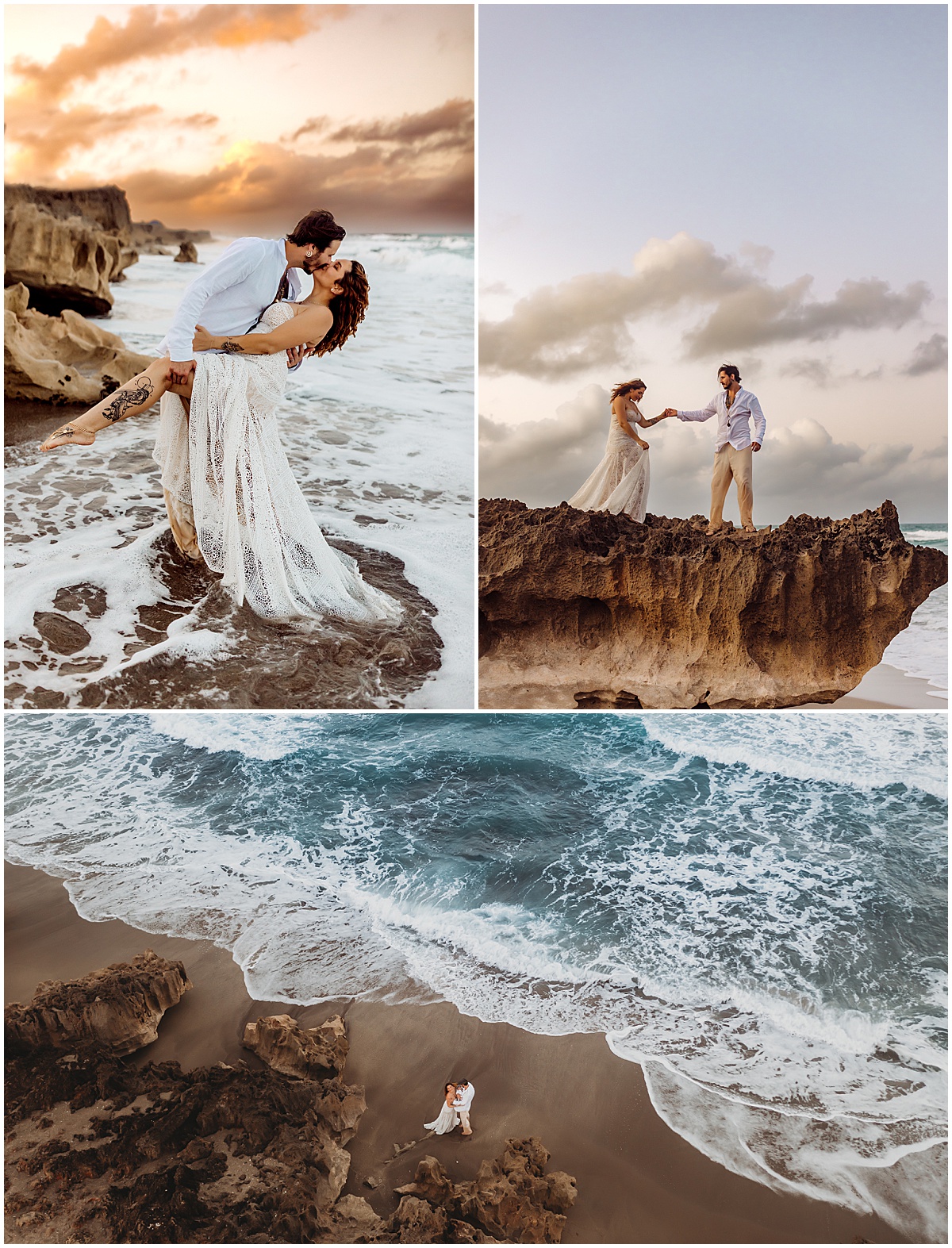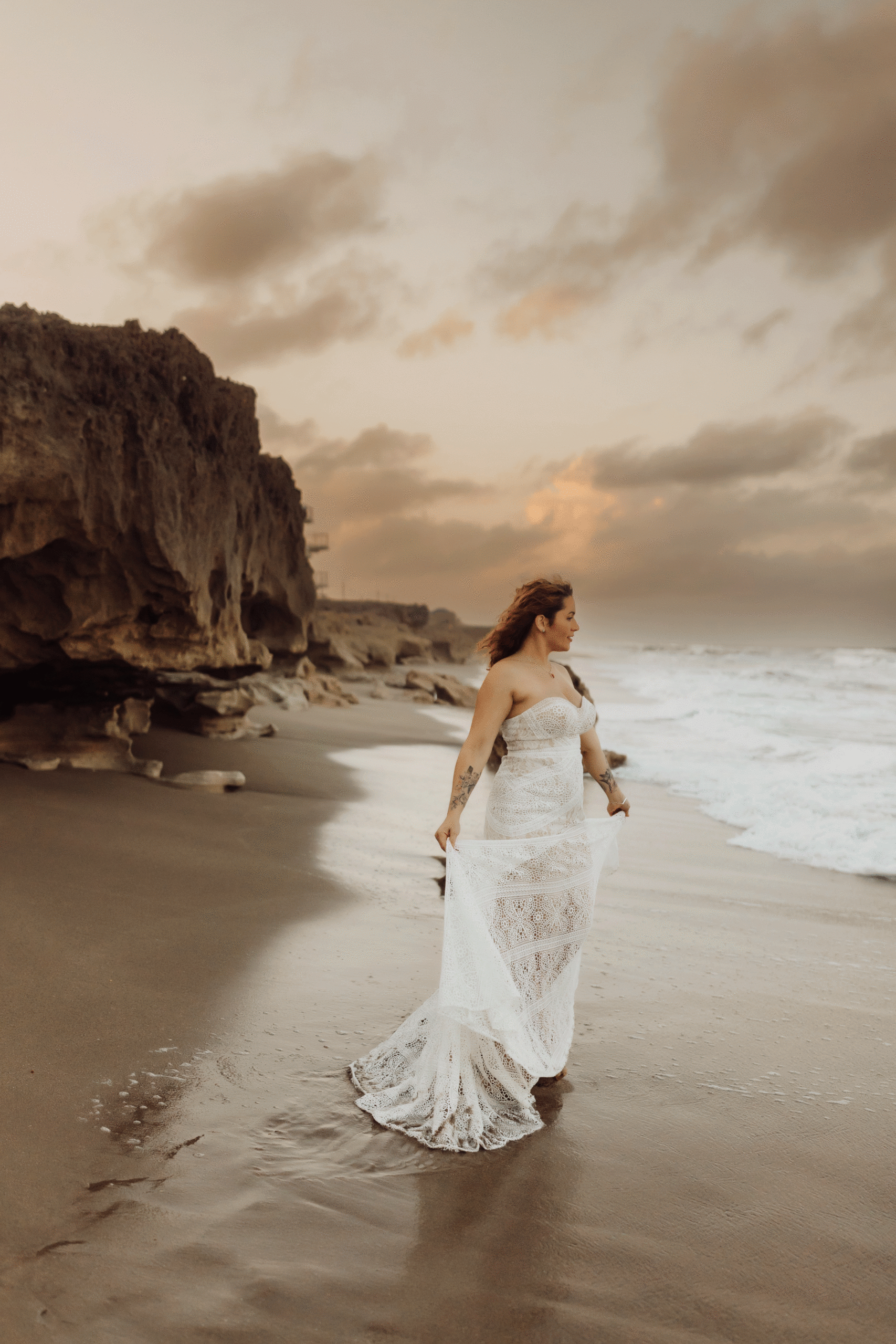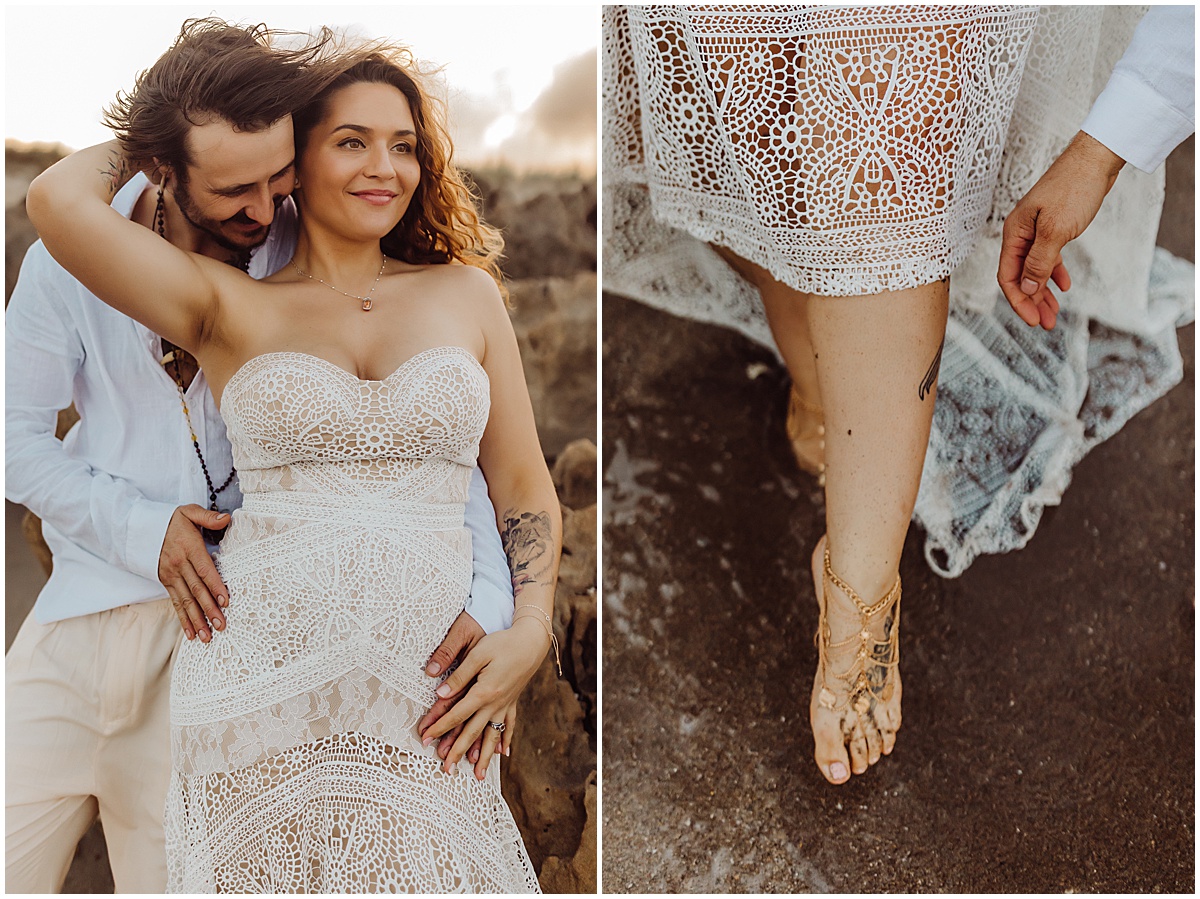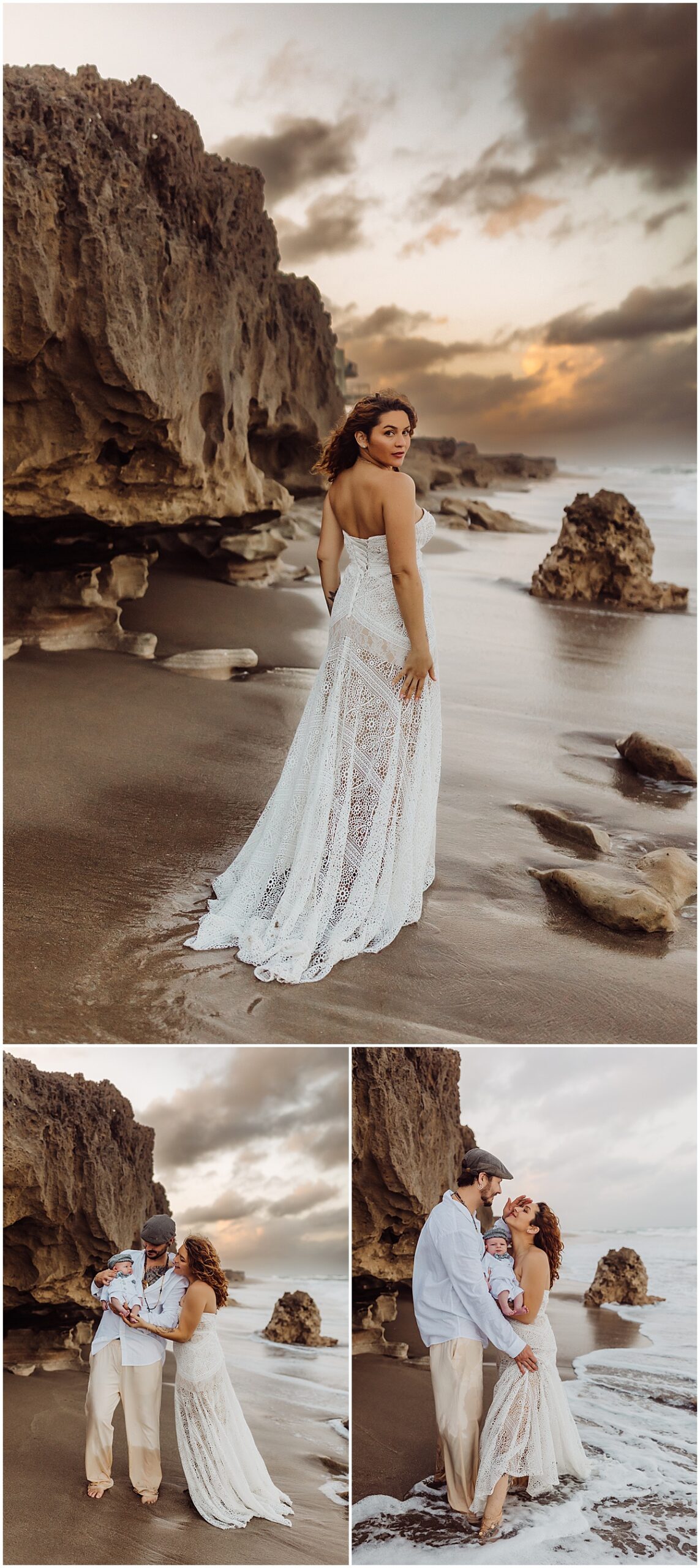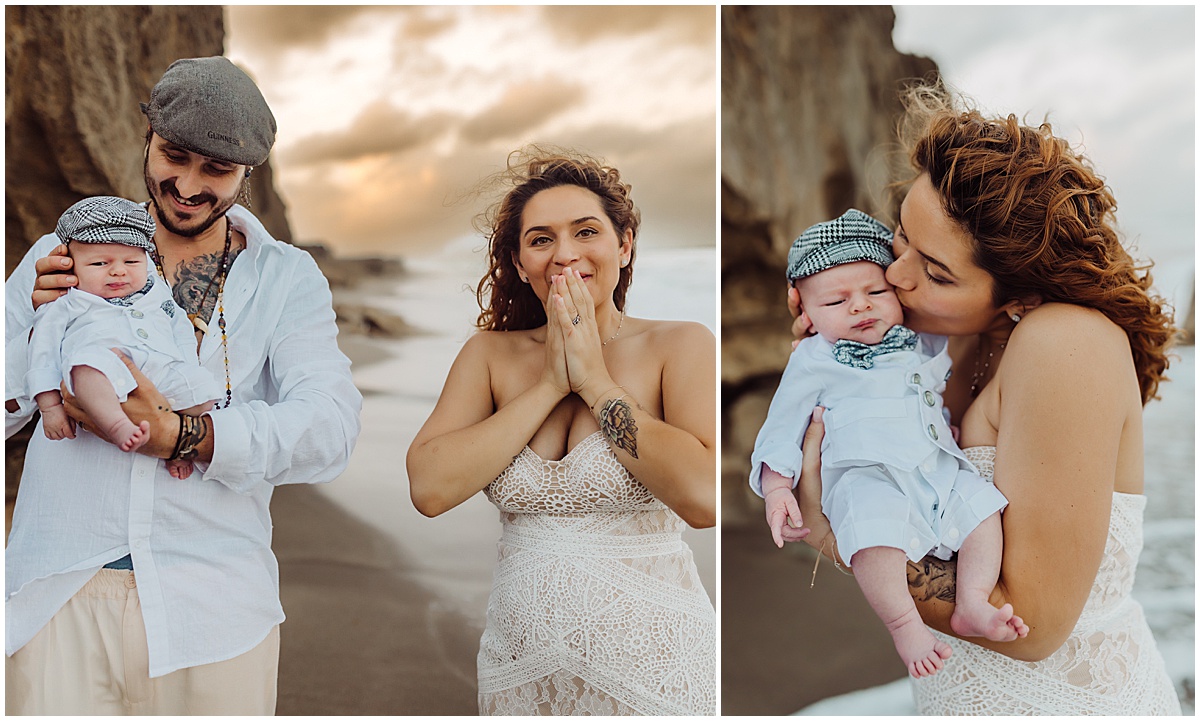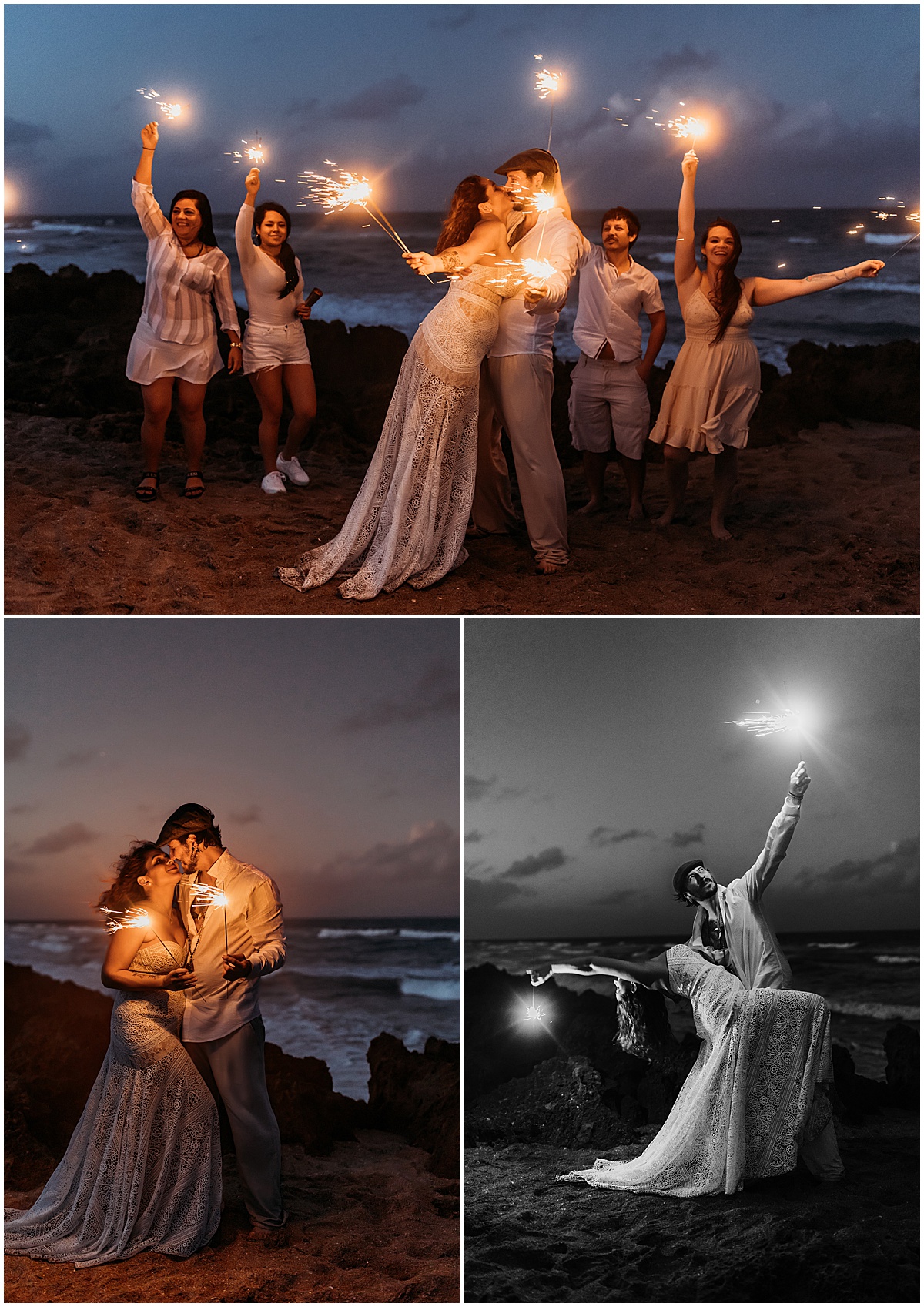 If you LOVE this location and want to see more from this inspiring Florida beach, check out another elopement and engagement session here and here!