Want the most perfect location for your Florida engagement session?! Jupiter Beach Photography is this photographers JAM!
Stretching more than a mile along Jupiter Island, a tall limestone terrace dominates the meeting of sand and sea, the longest and most dramatic stretch of rocky shoreline in Florida. THIS is one of my favorite places in Florida and I think you can see why.
I can't even begin describe just how much I love this Jupiter Beach Engagement session. These two literally knocked it out of the park! Clients who are willing to climb barefoot over sharp limestone rocks to the edge of a drop off are my kinda people!
Abigail and James love for each other during their entire engagement session was so evident. Not only did they wake up at 4am to make this sunrise session happen, they brought serious energy!  THIS is why I adore my job as a photographer, I love capturing beautiful moments for couples to relive over and over again. Even though in our pre-engagement session questionnaire, Abigail said she would only like to get halfway in the water, caught in the moment, they were all in! I'm so glad they trusted me to the fullest and allowed me to document this beautiful time in their life! I'll never forget dodging giant spiders and massive mosquitos with them to get this beauty of location!
If you want to plan your sunrise session reach out to me here!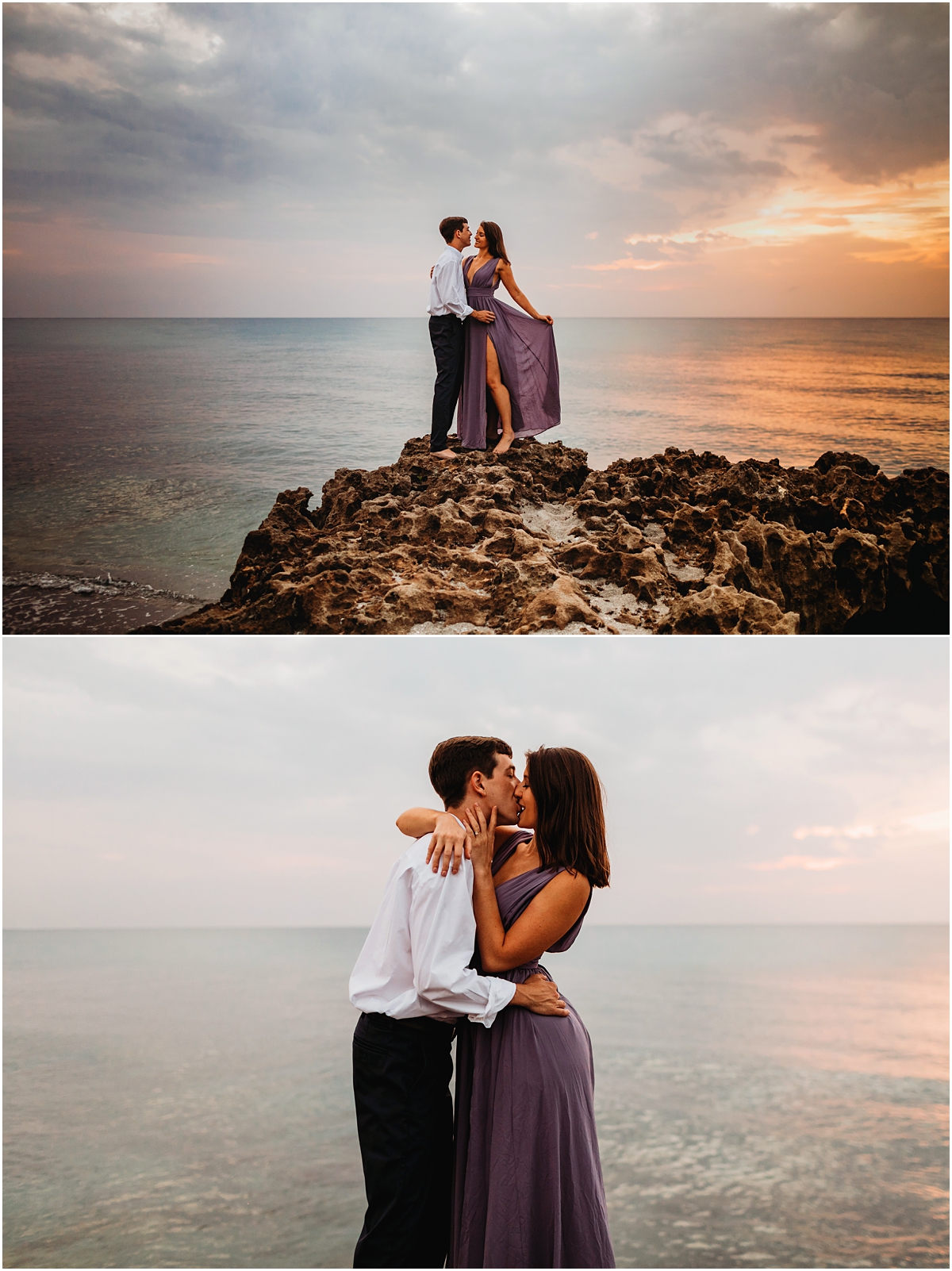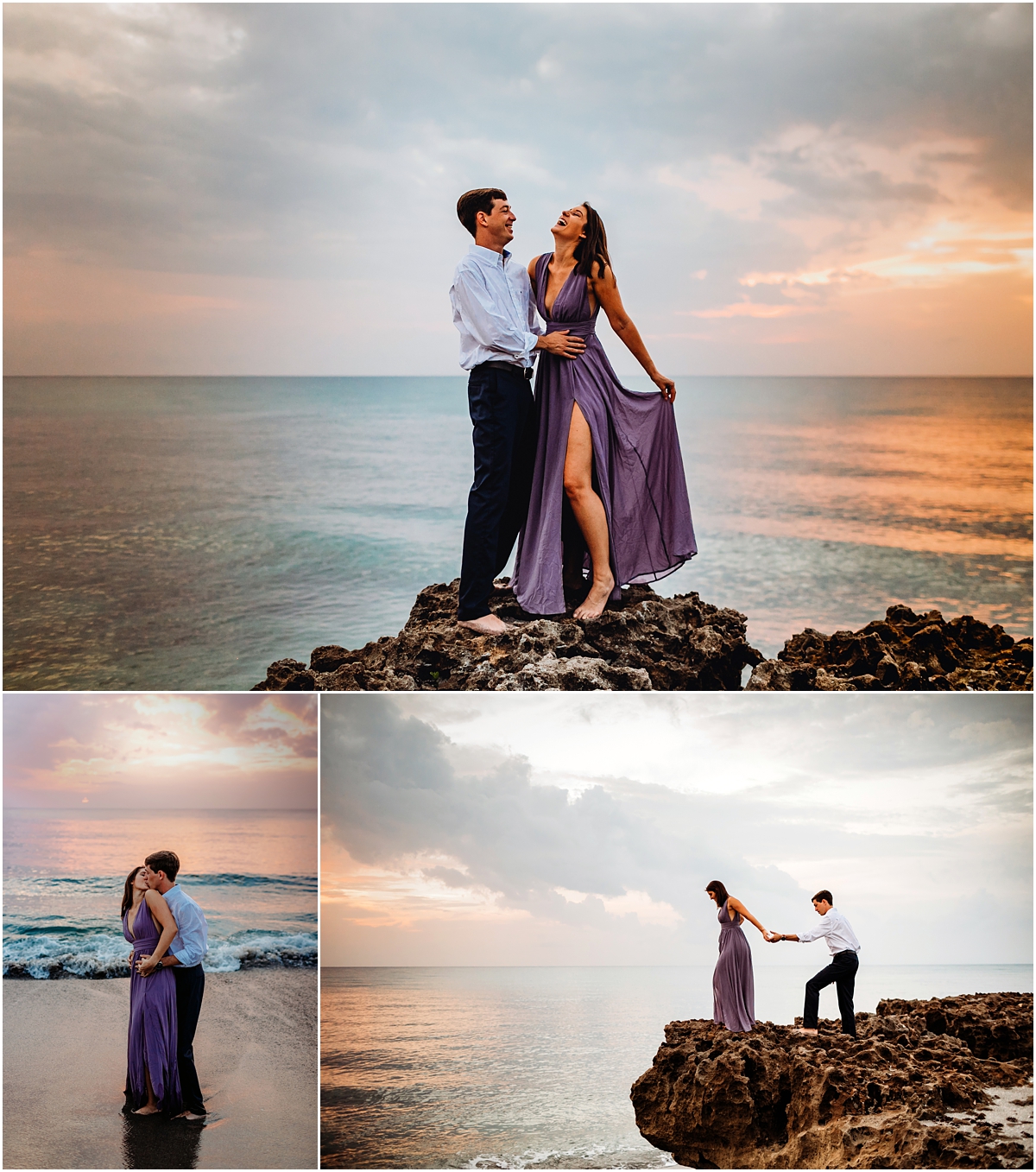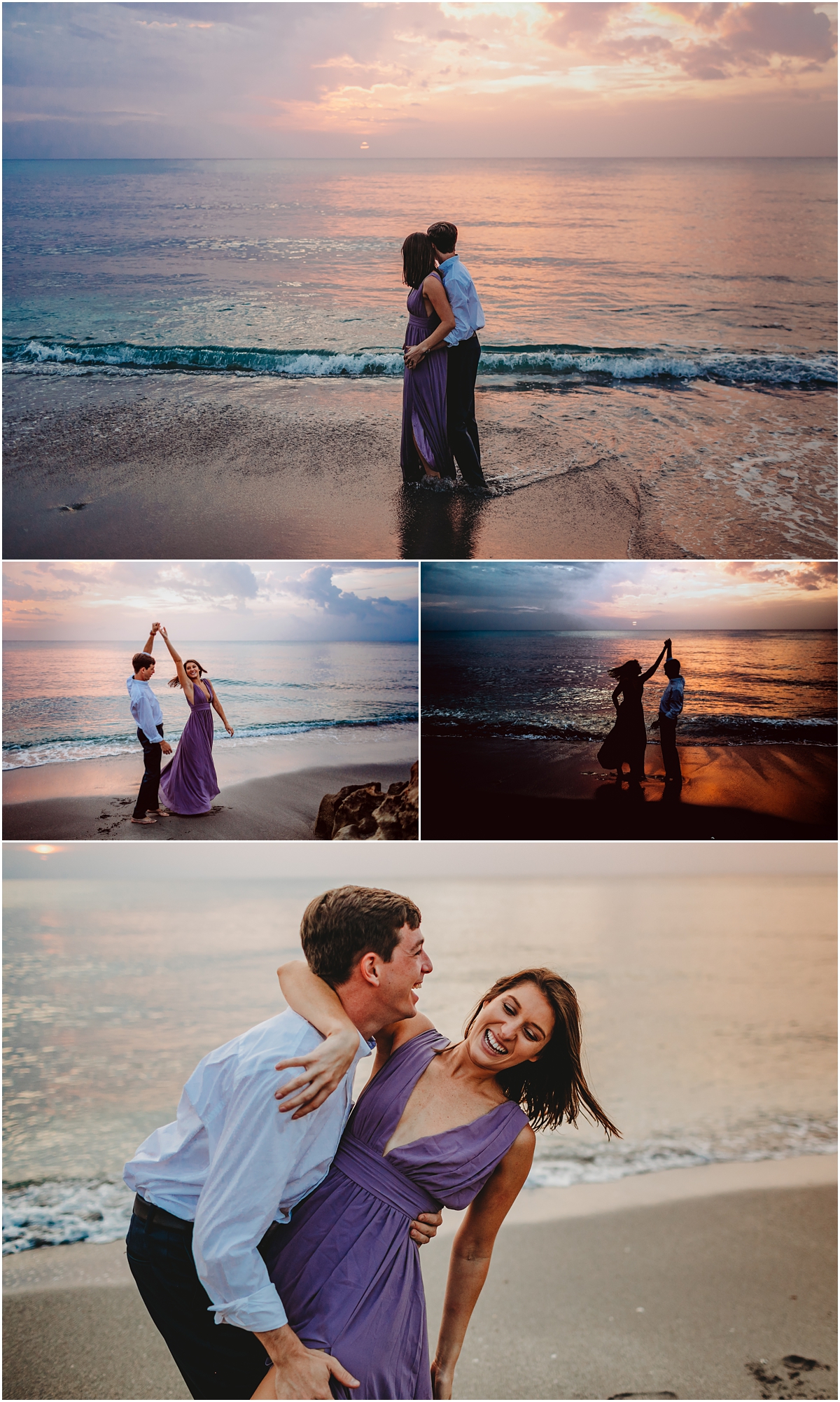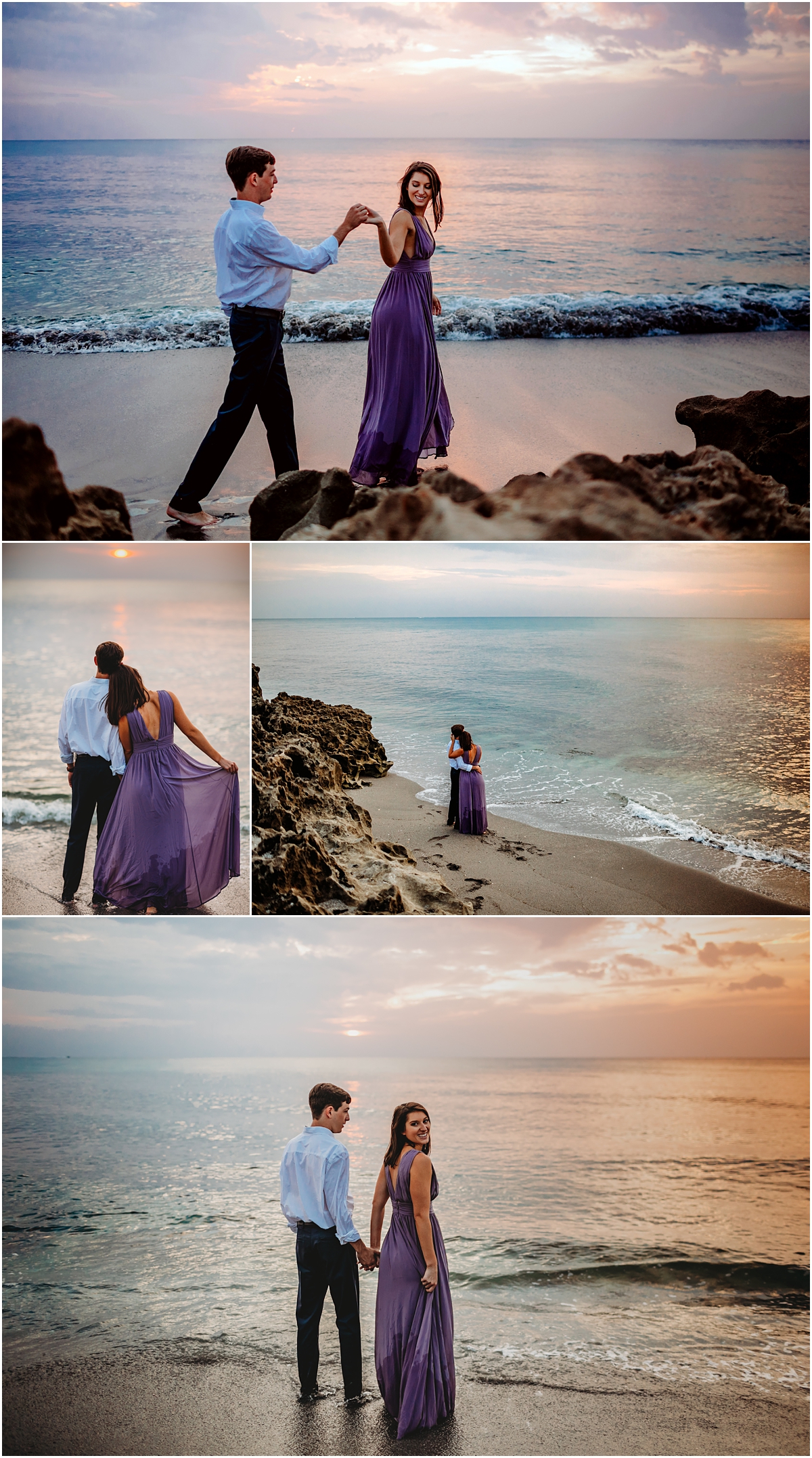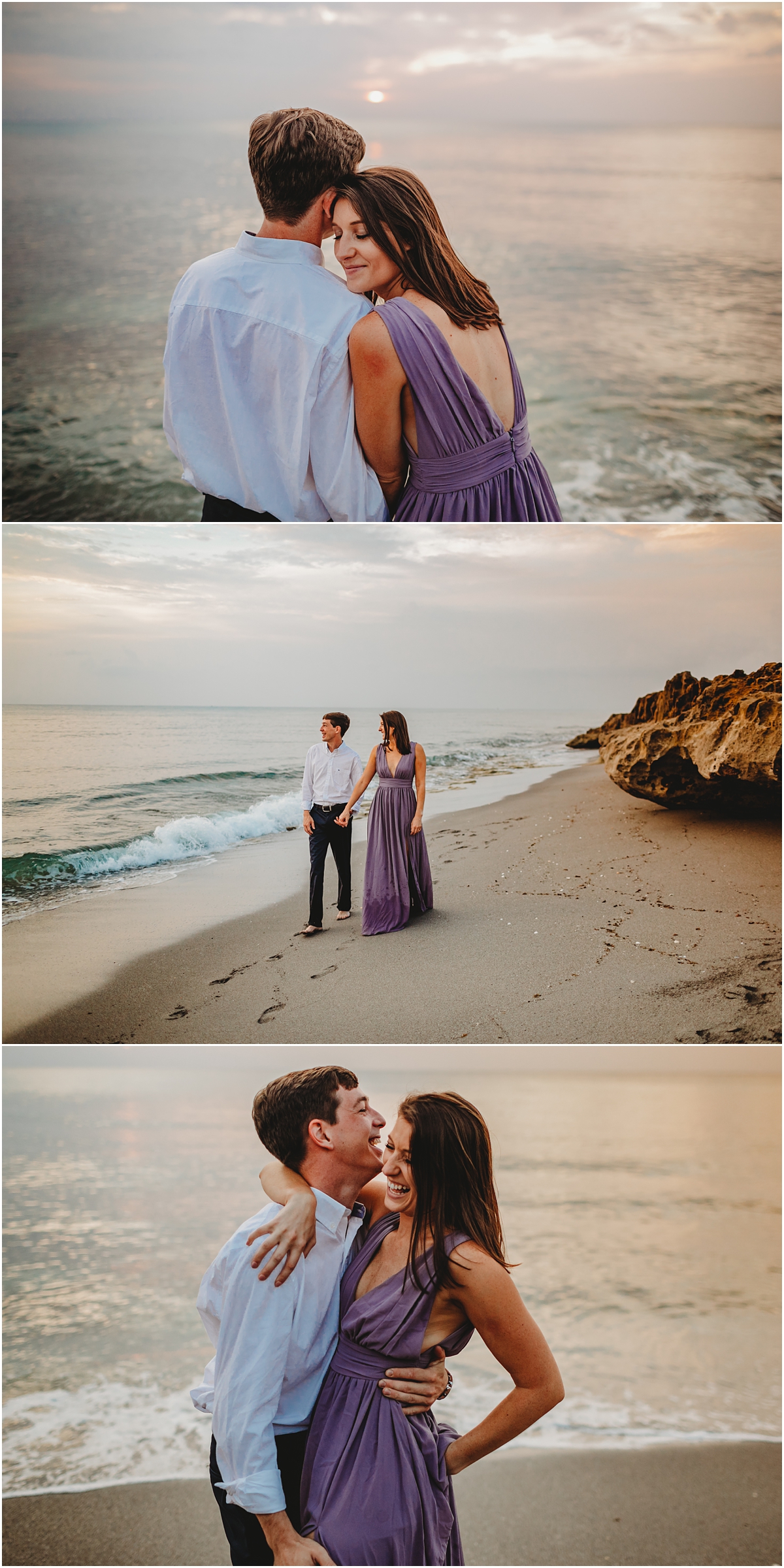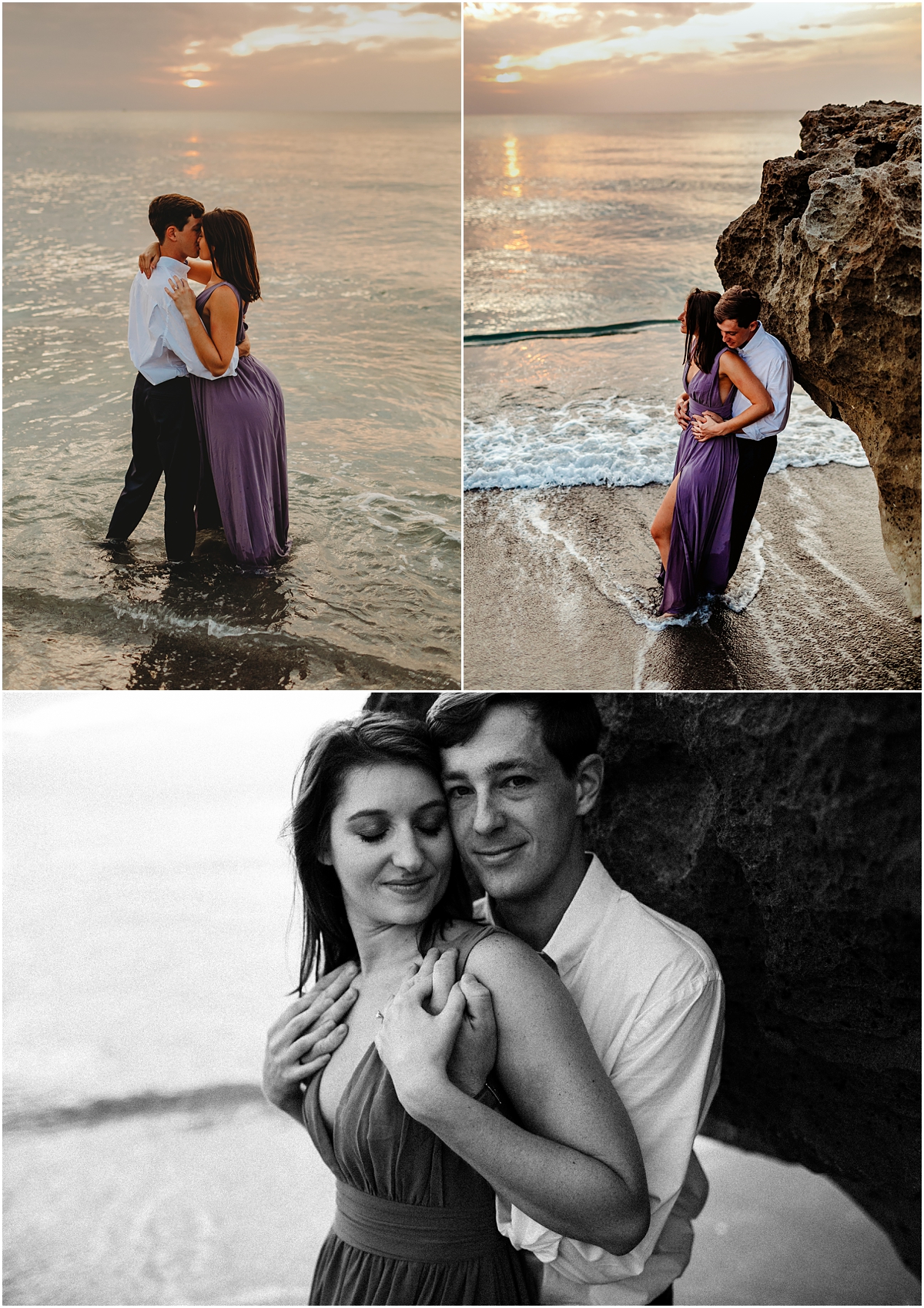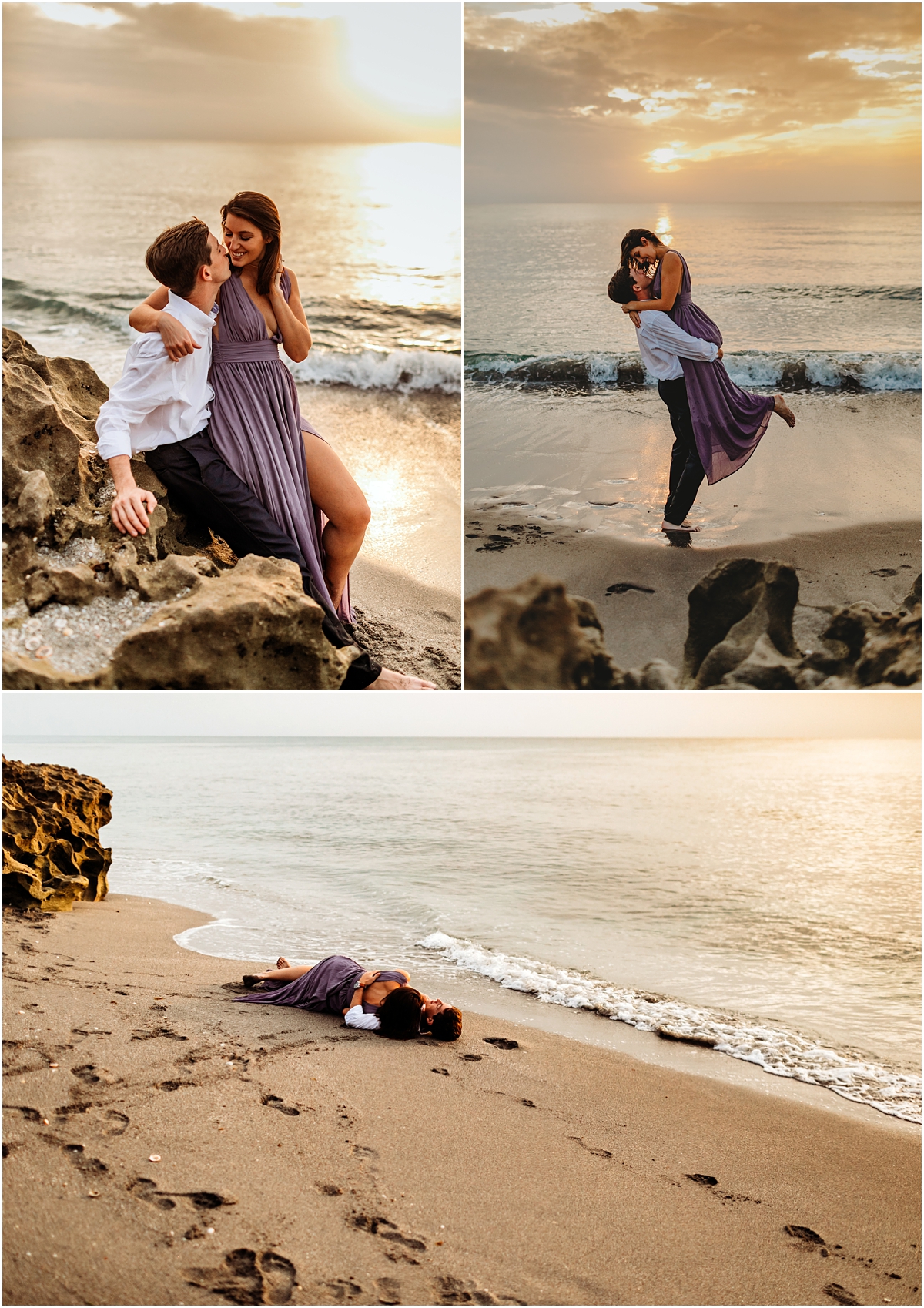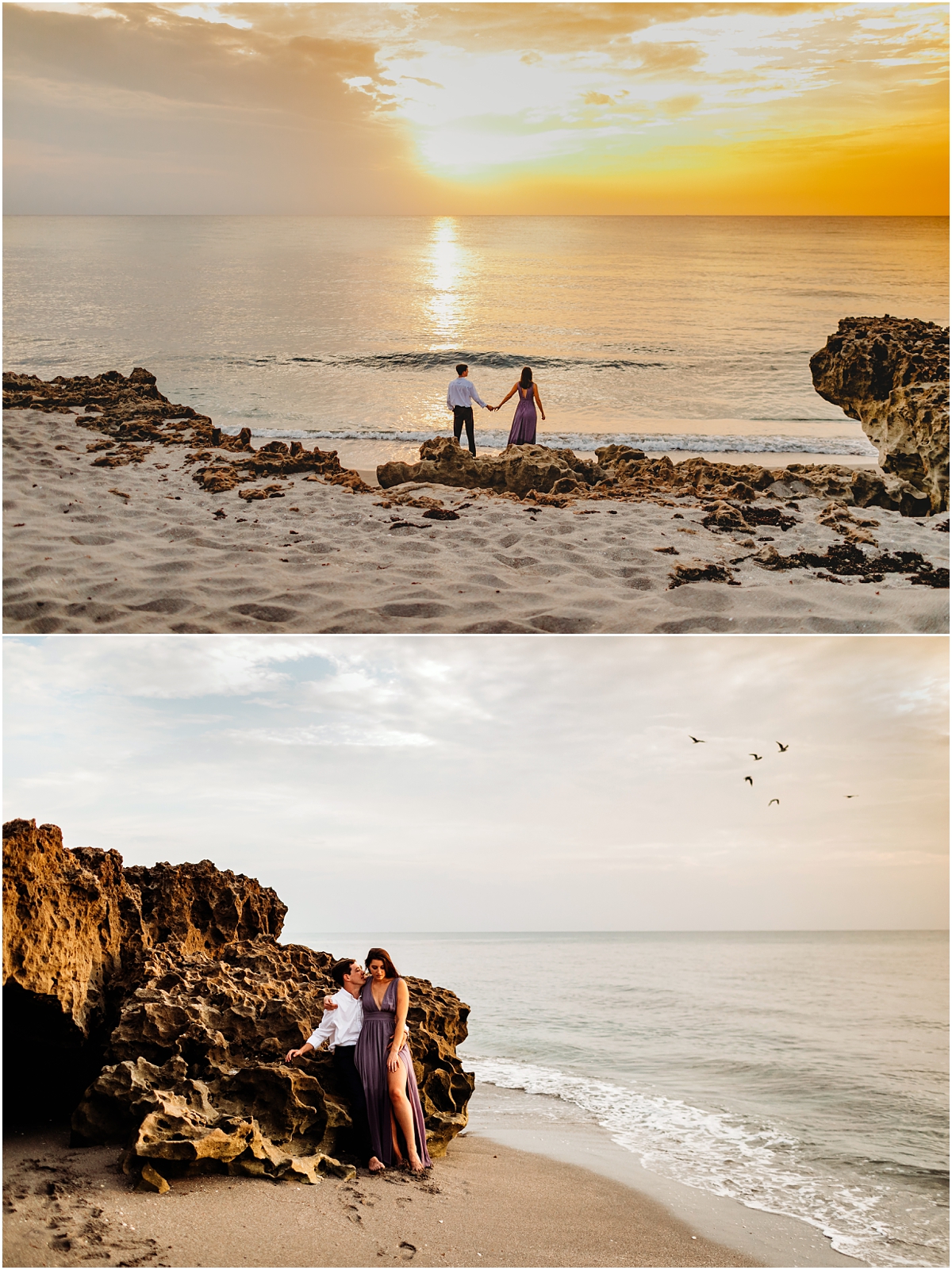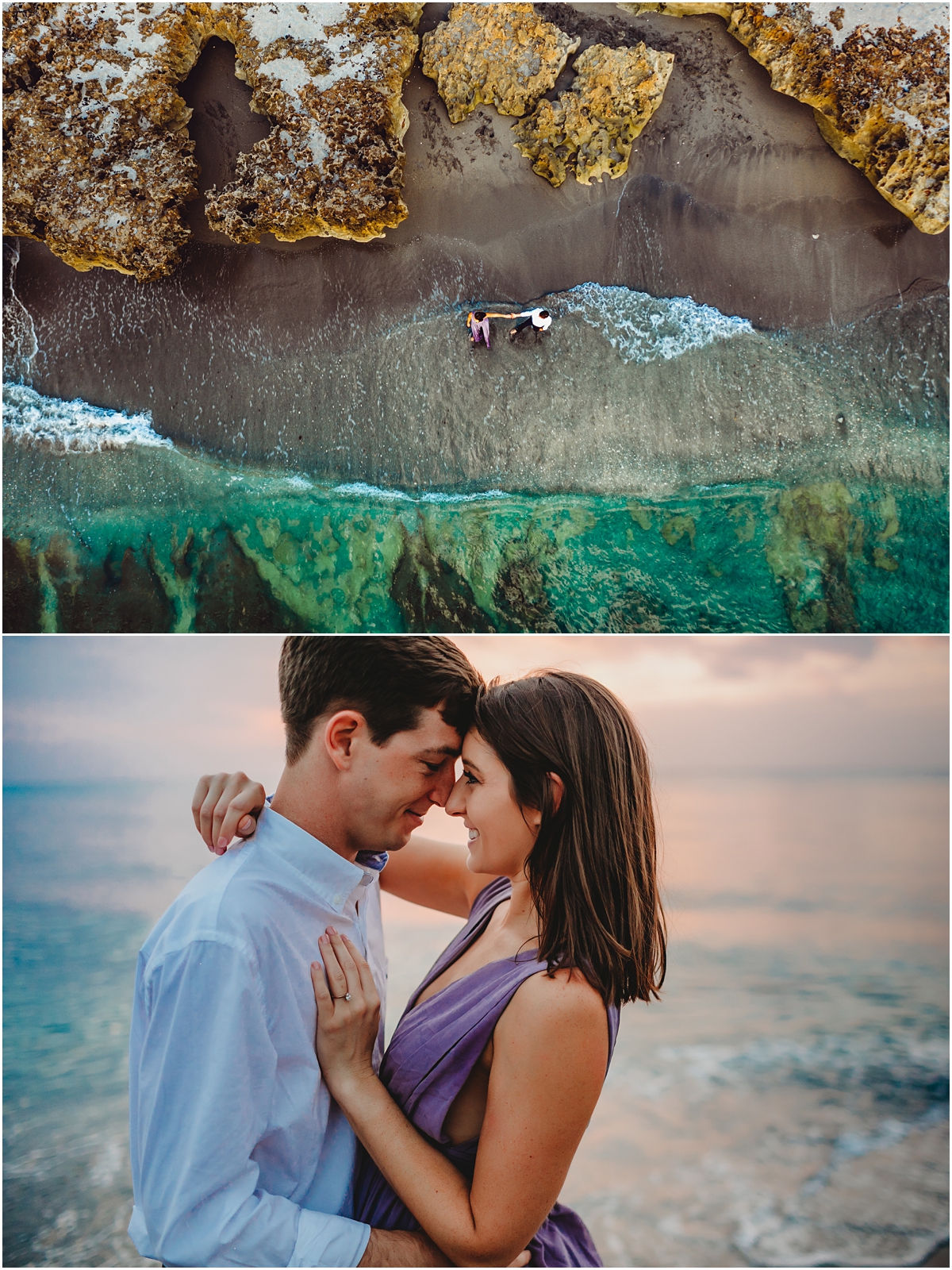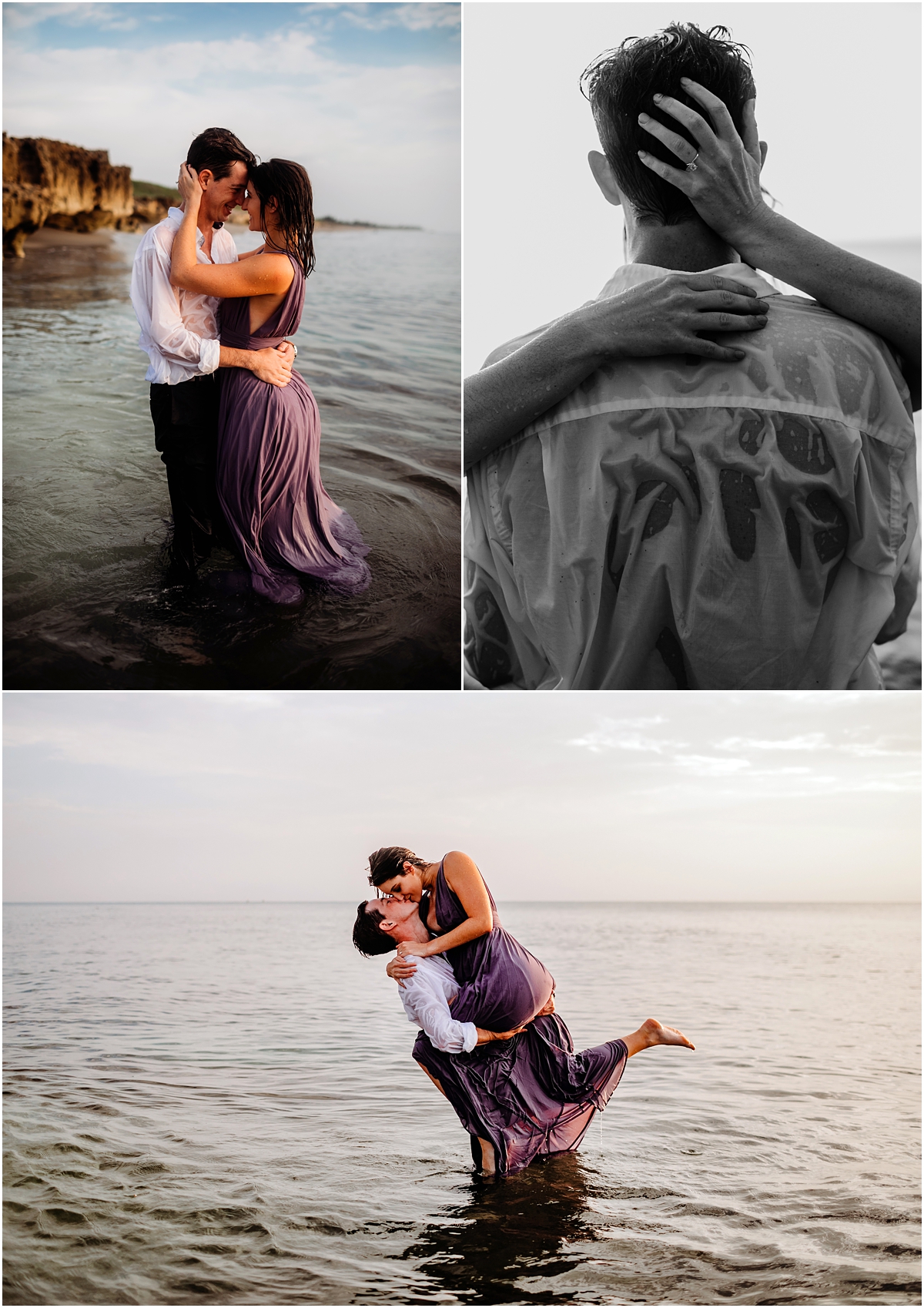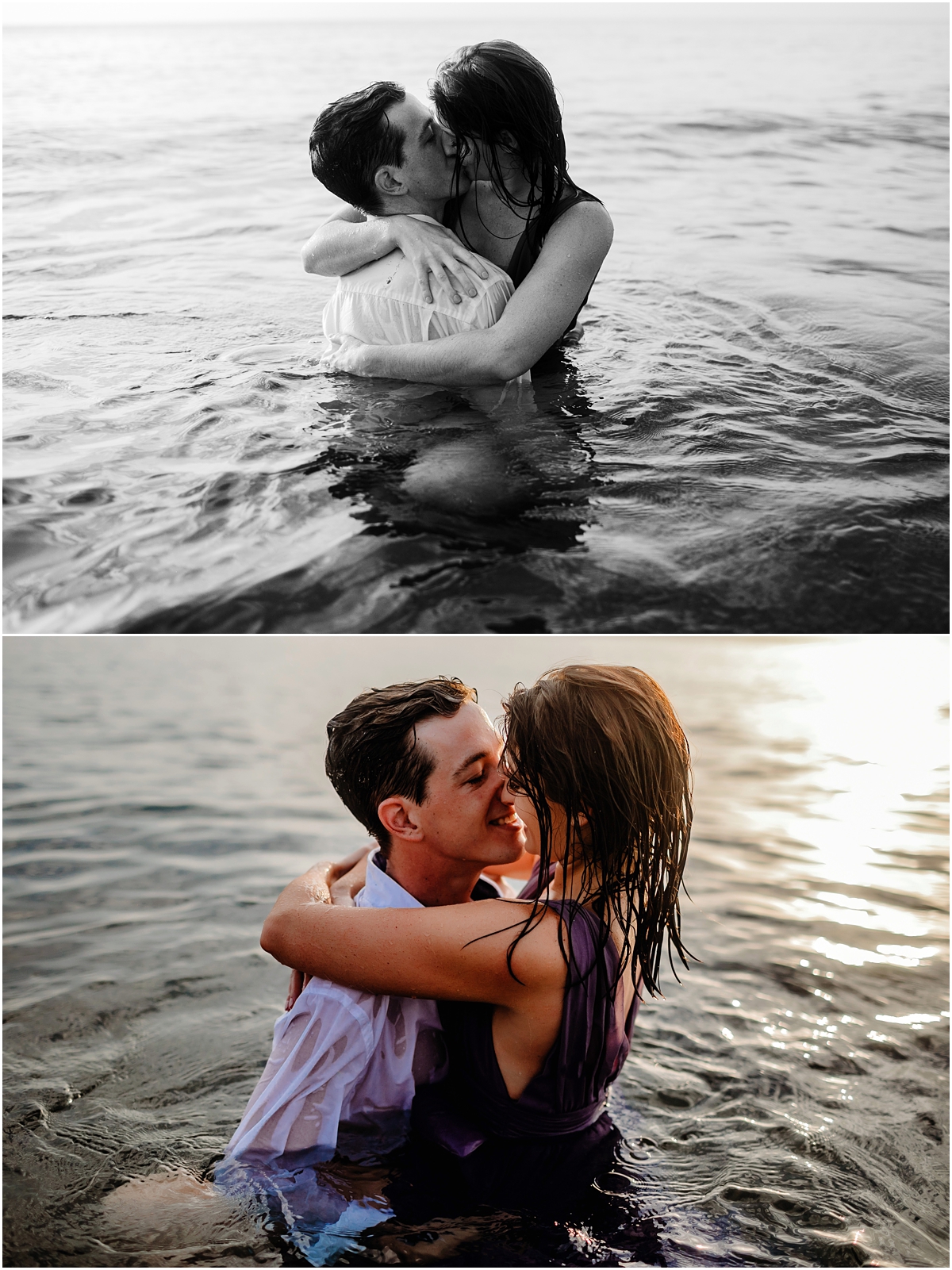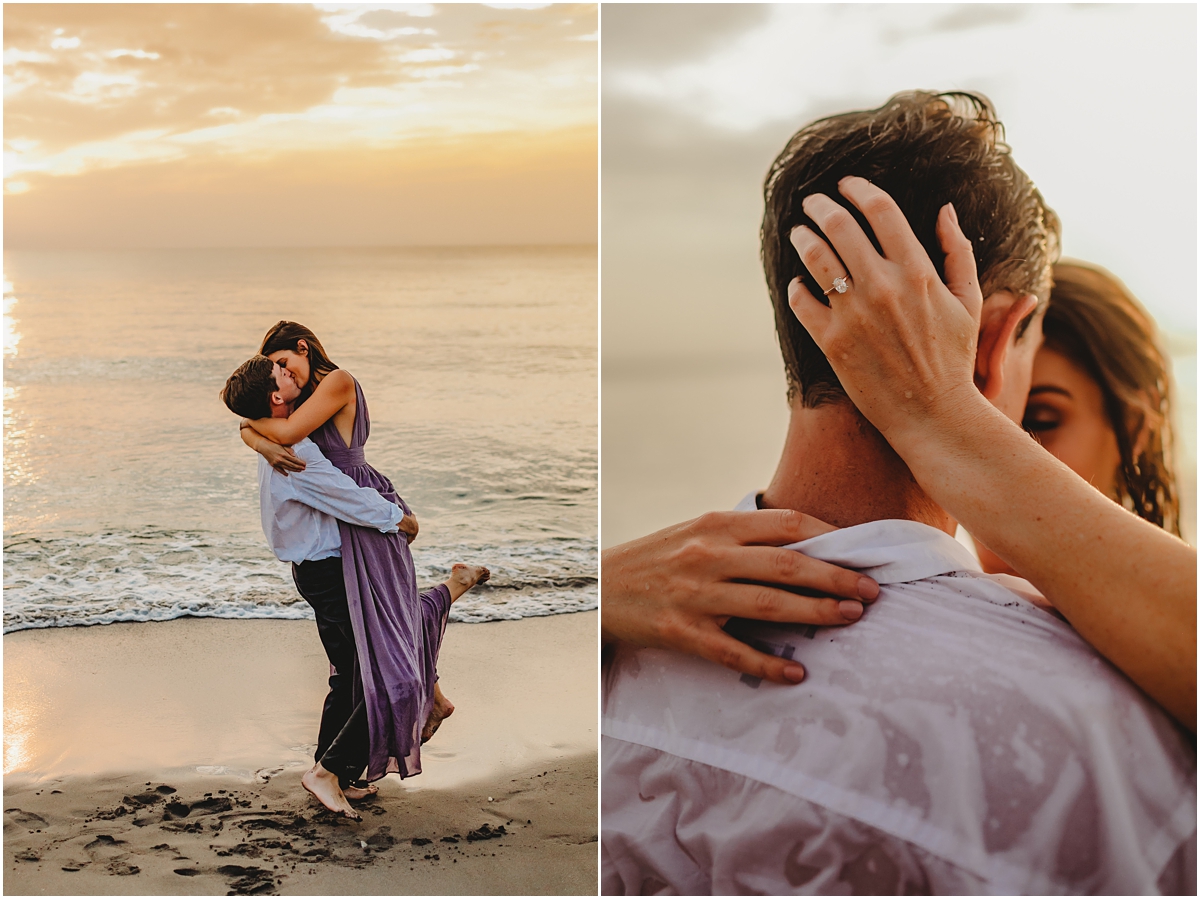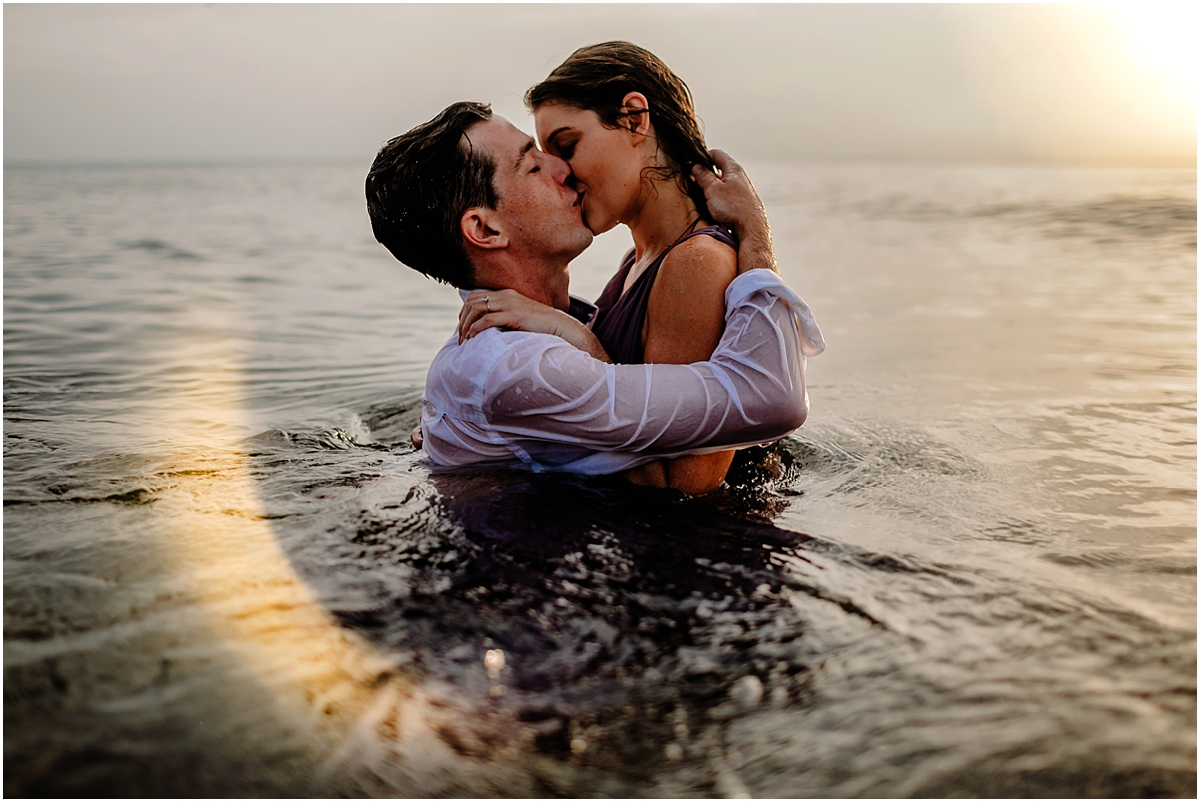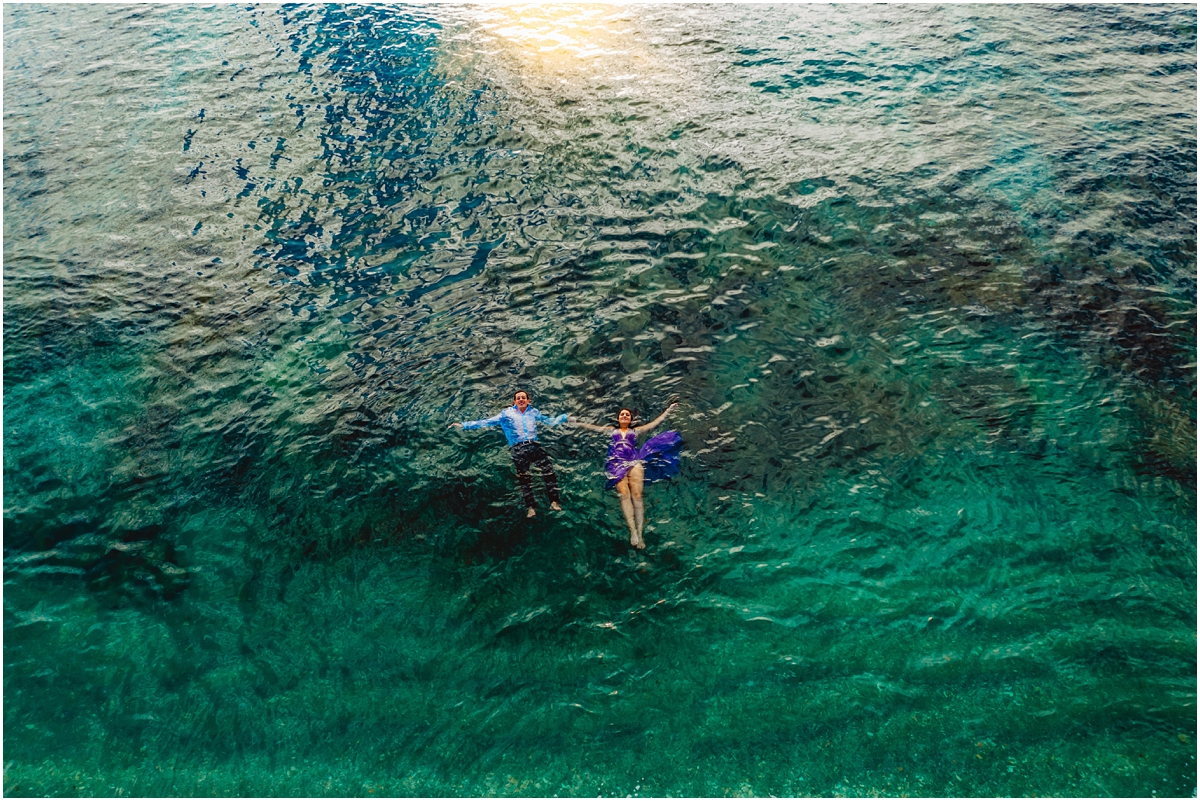 If you are looking for a Jupiter Beach photographer be sure to reach out and check out other engagement sessions here +