This Mount Baker Engagement is UNREAL! Andrew + Meghan are one of those couples you just know you're supposed to photograph. Not to mention how we found each other was like it was the universe telling us we were meant to go on this adventure!
Keep scrolling to see how we met and why this Mount Baker Engagement is one of my favorite locations in Washington! Prepare yourself for some epic views.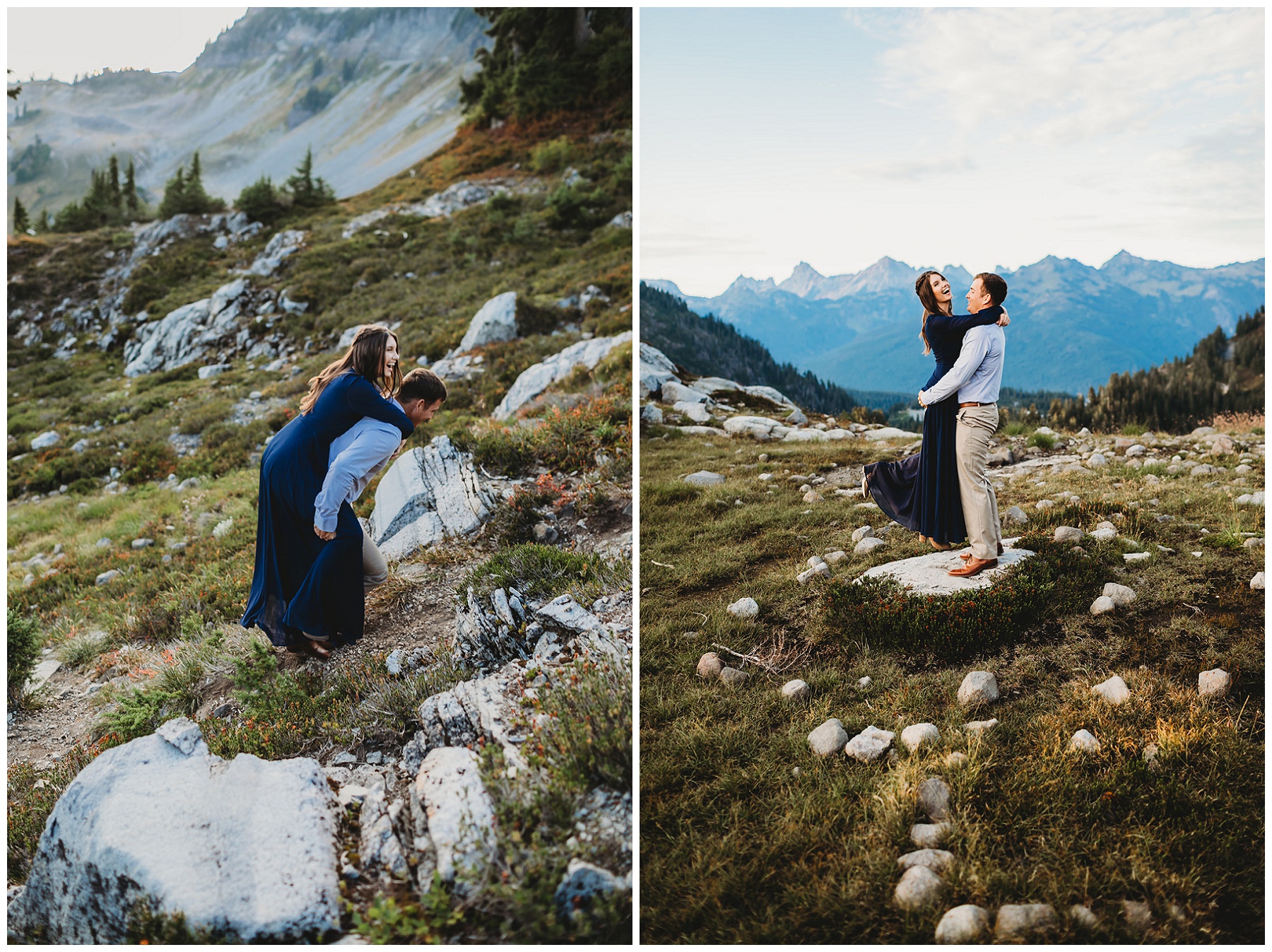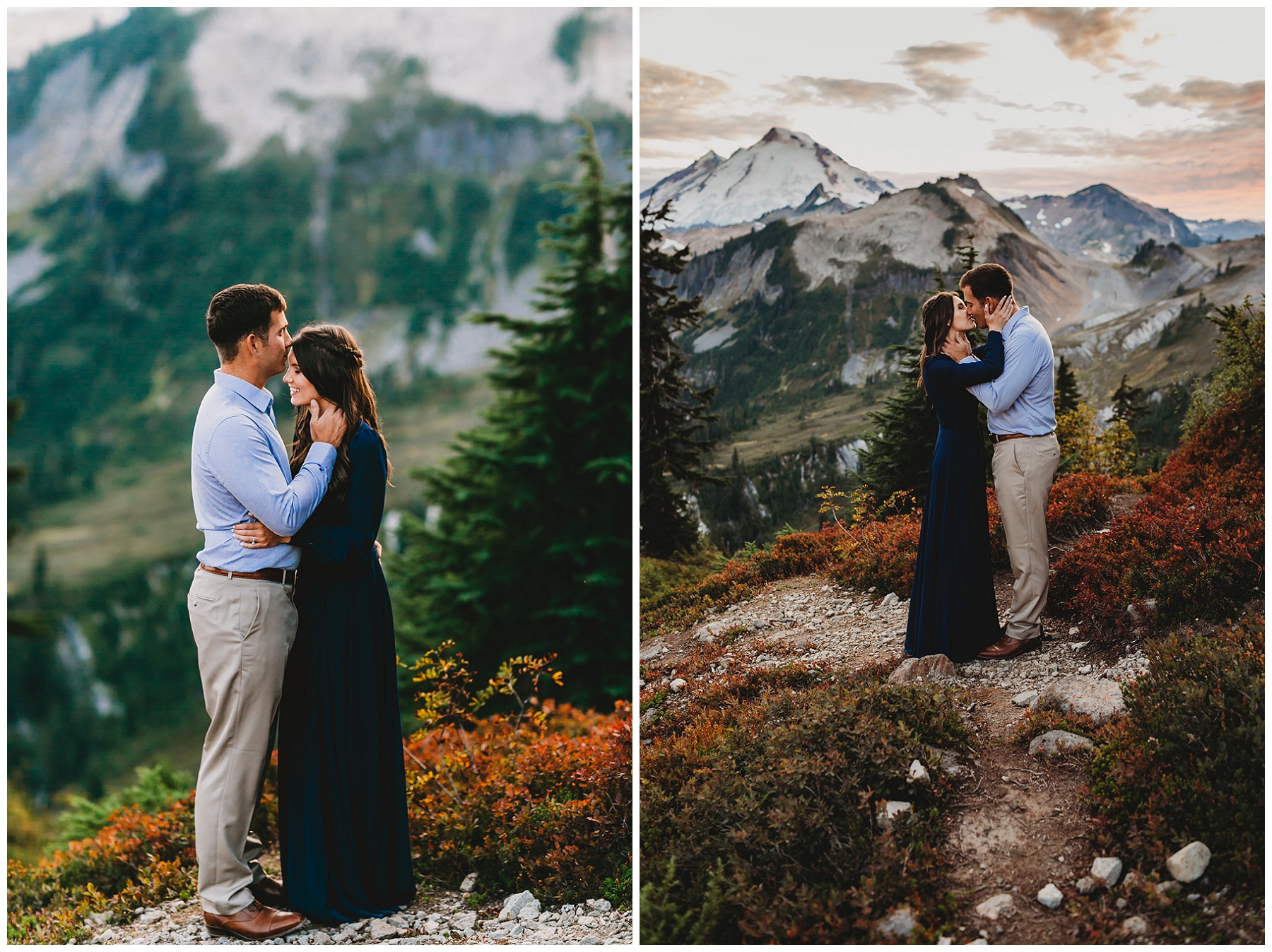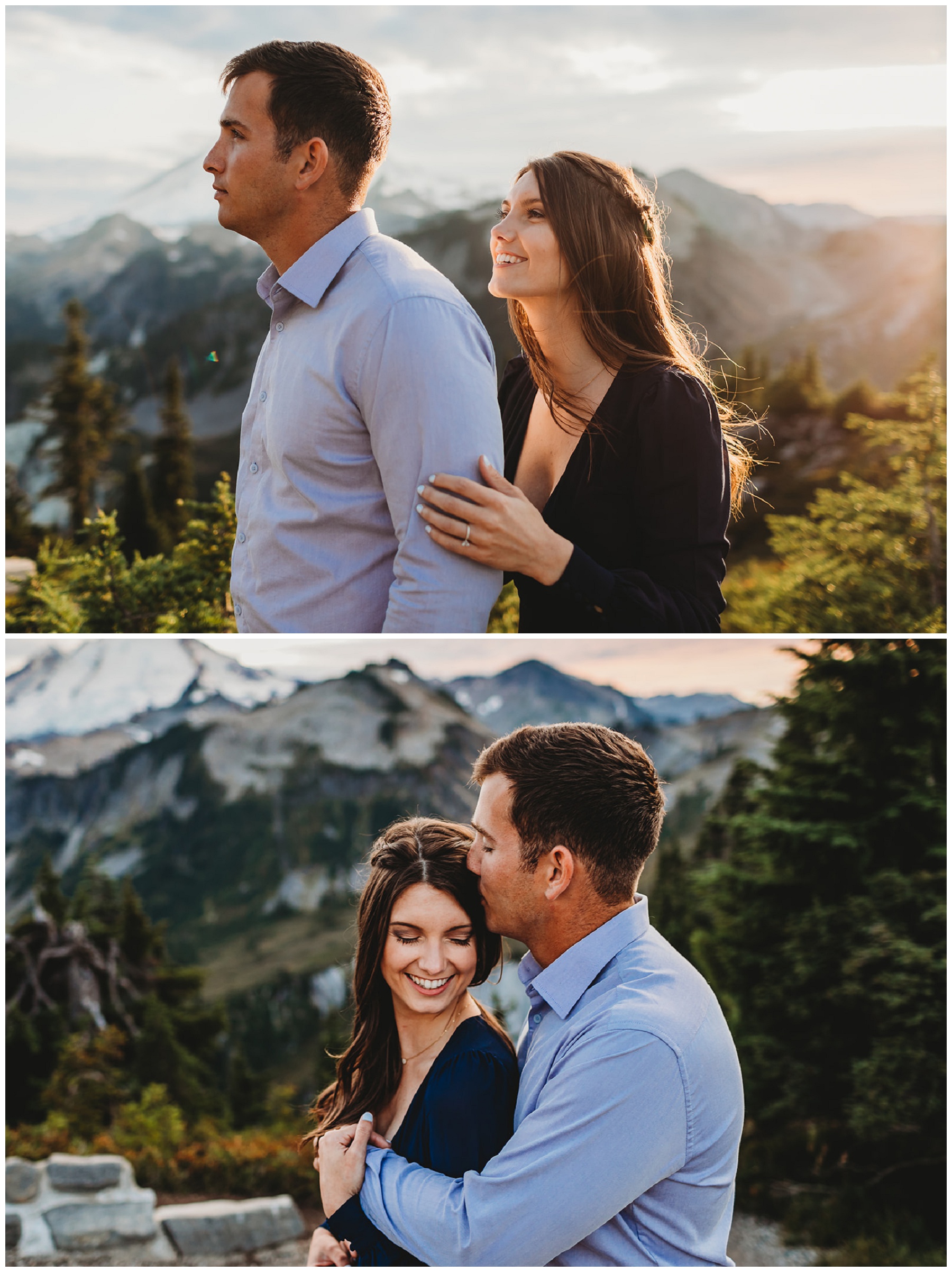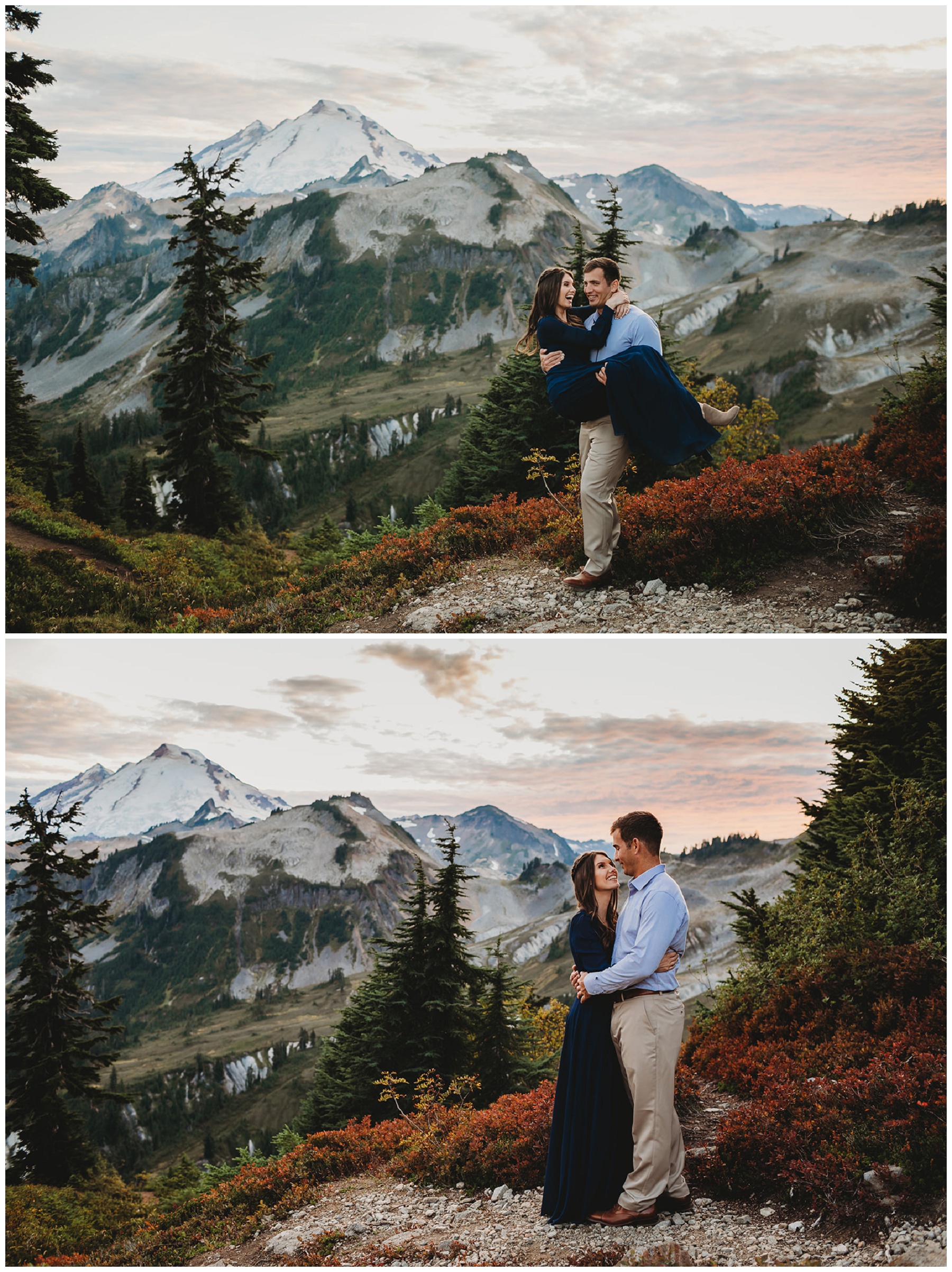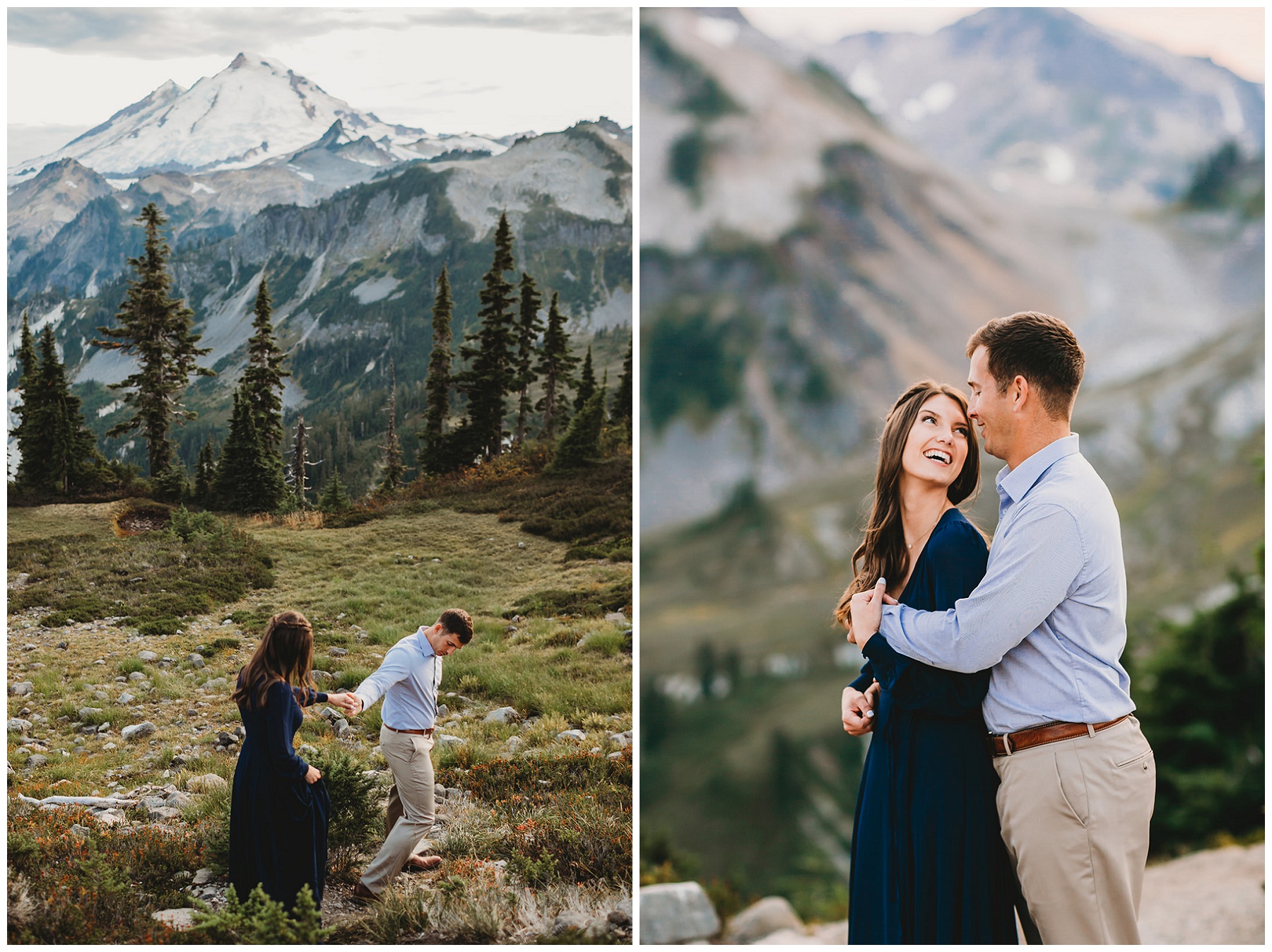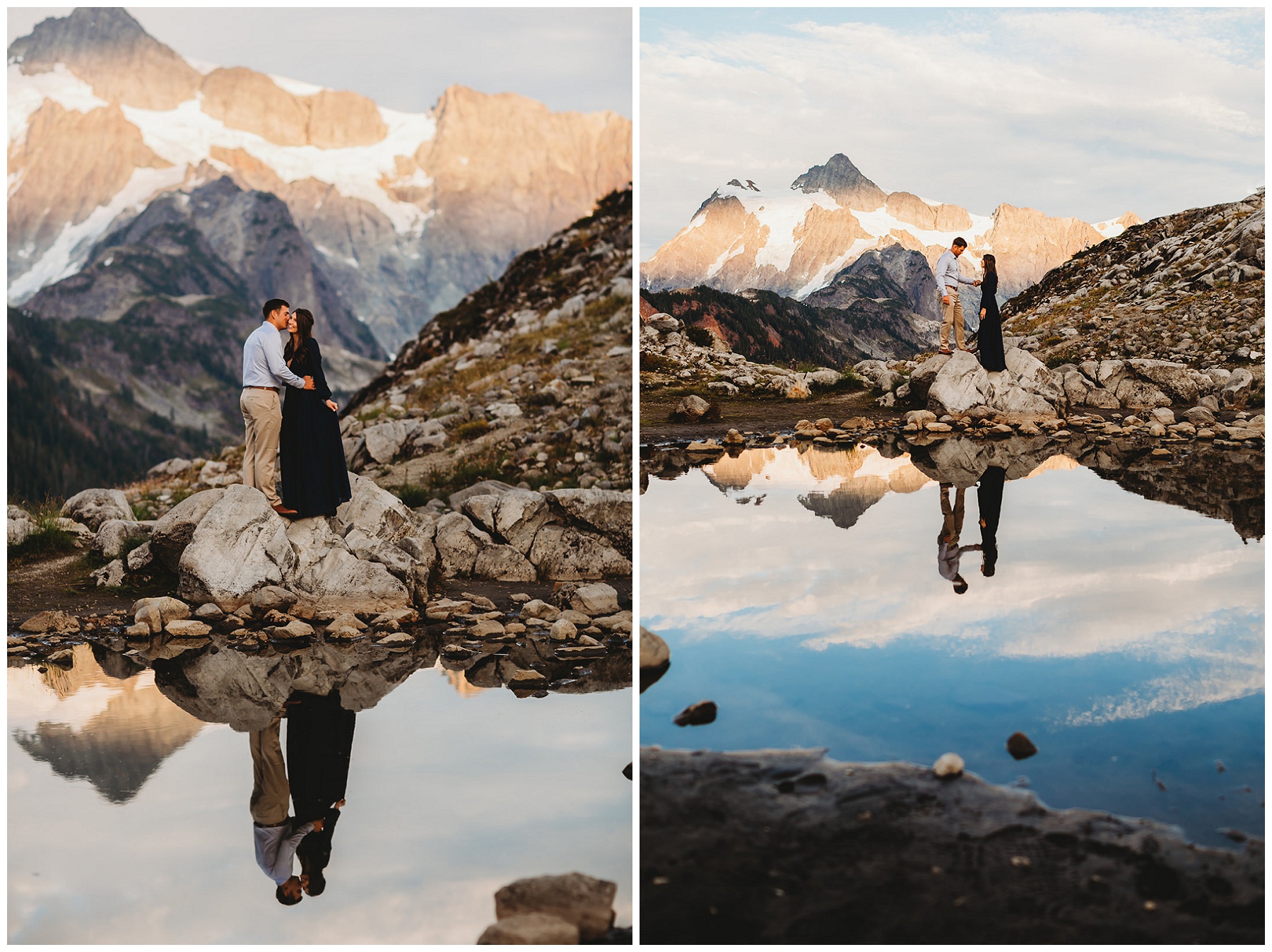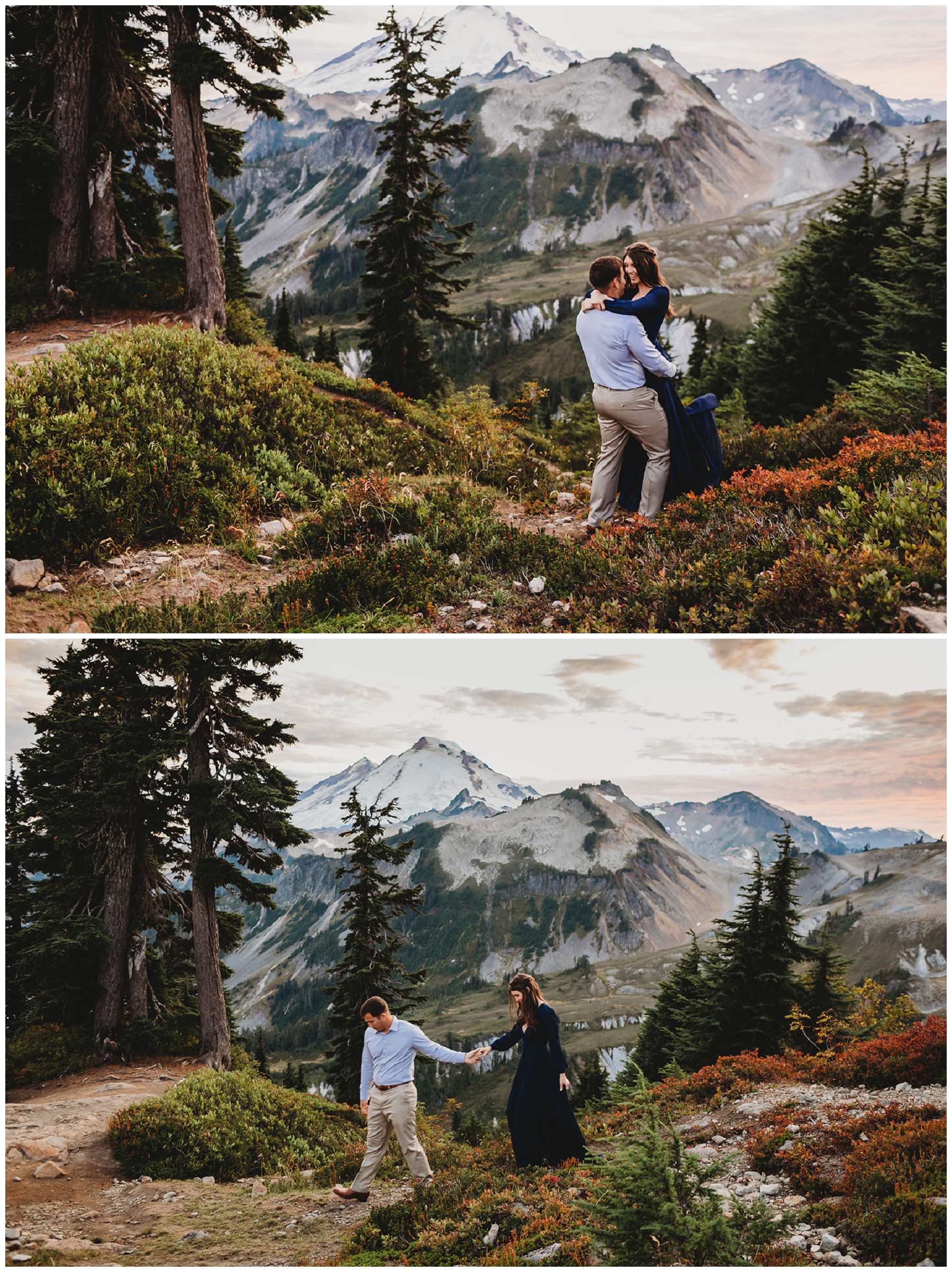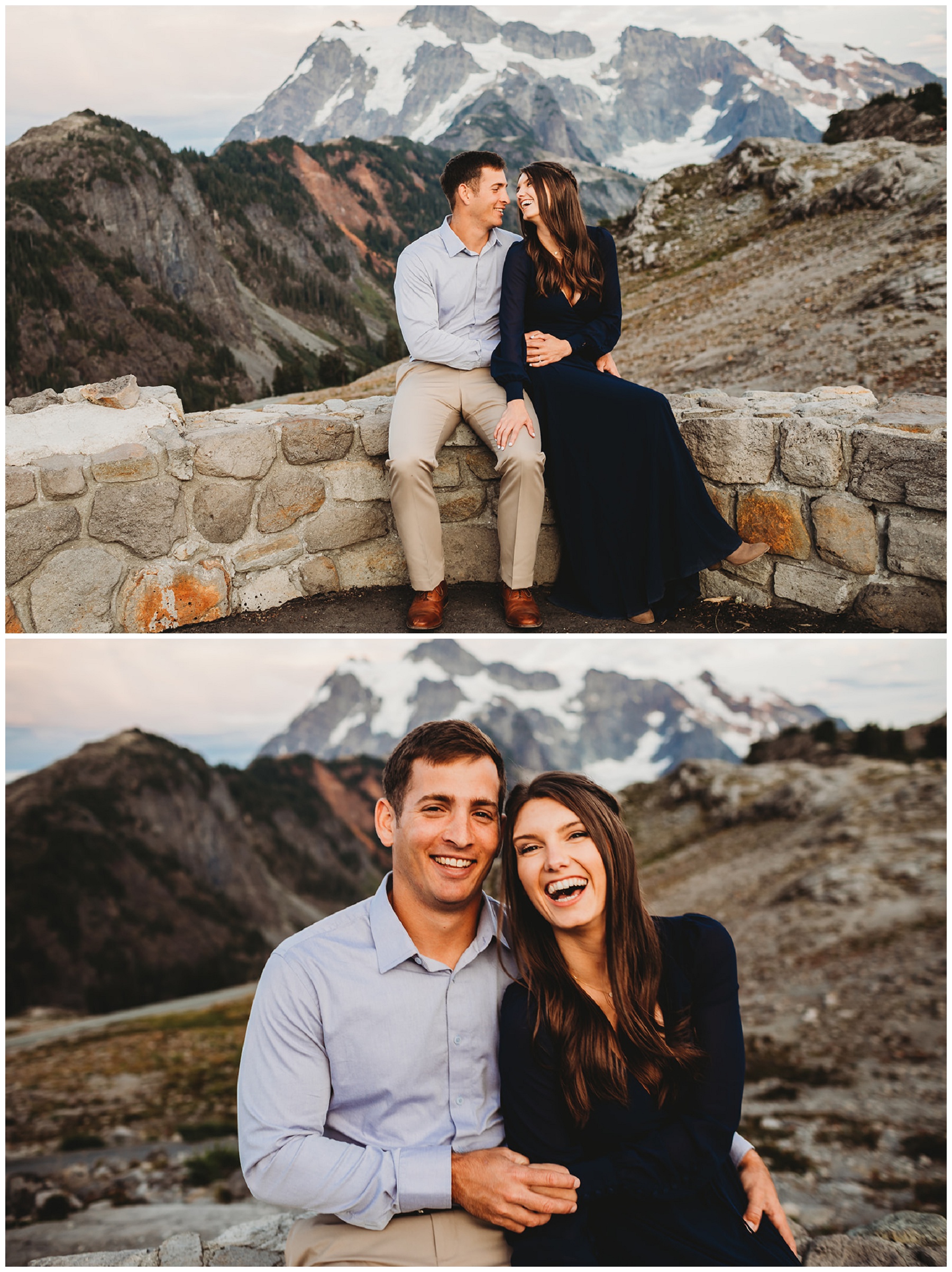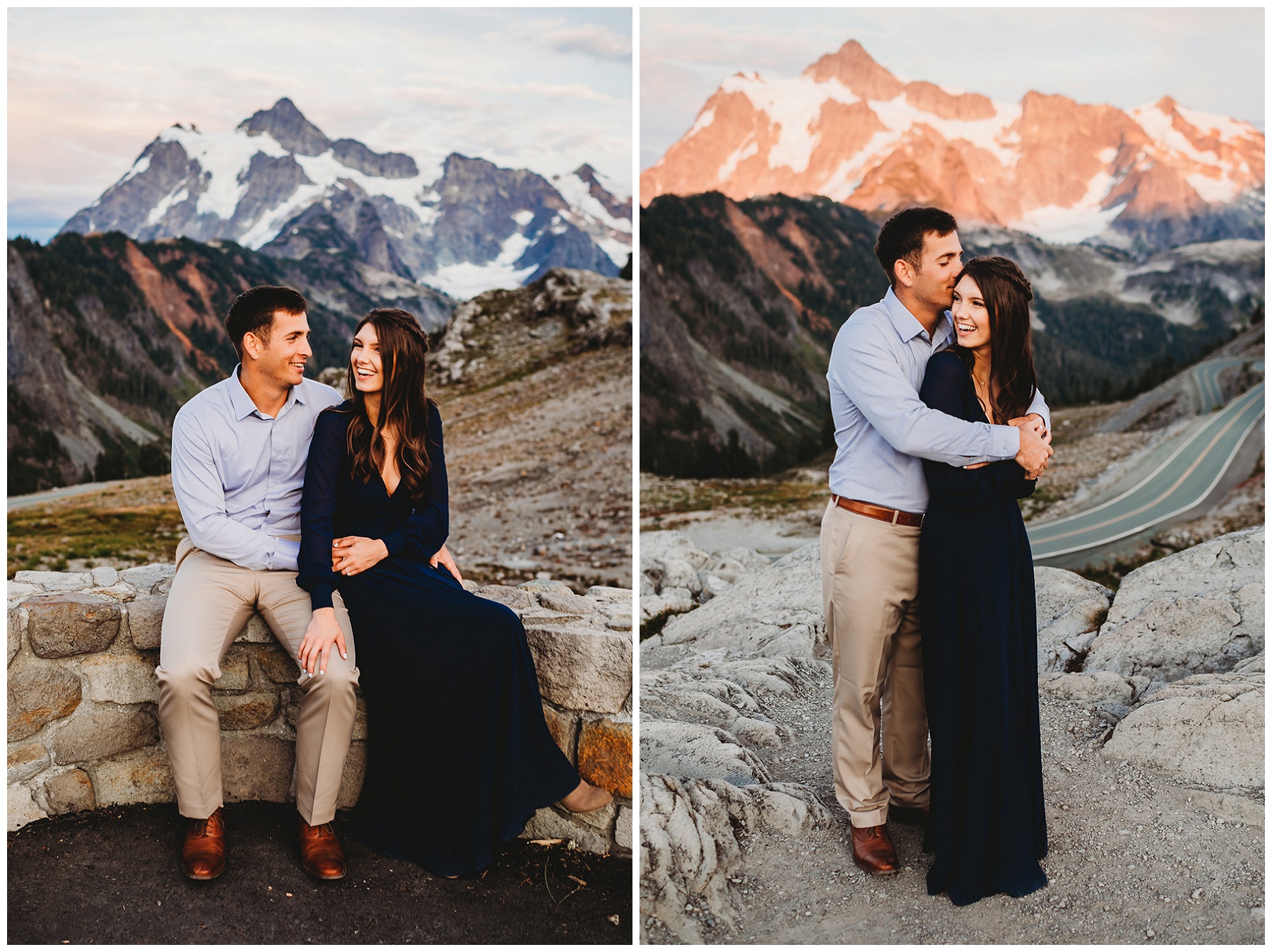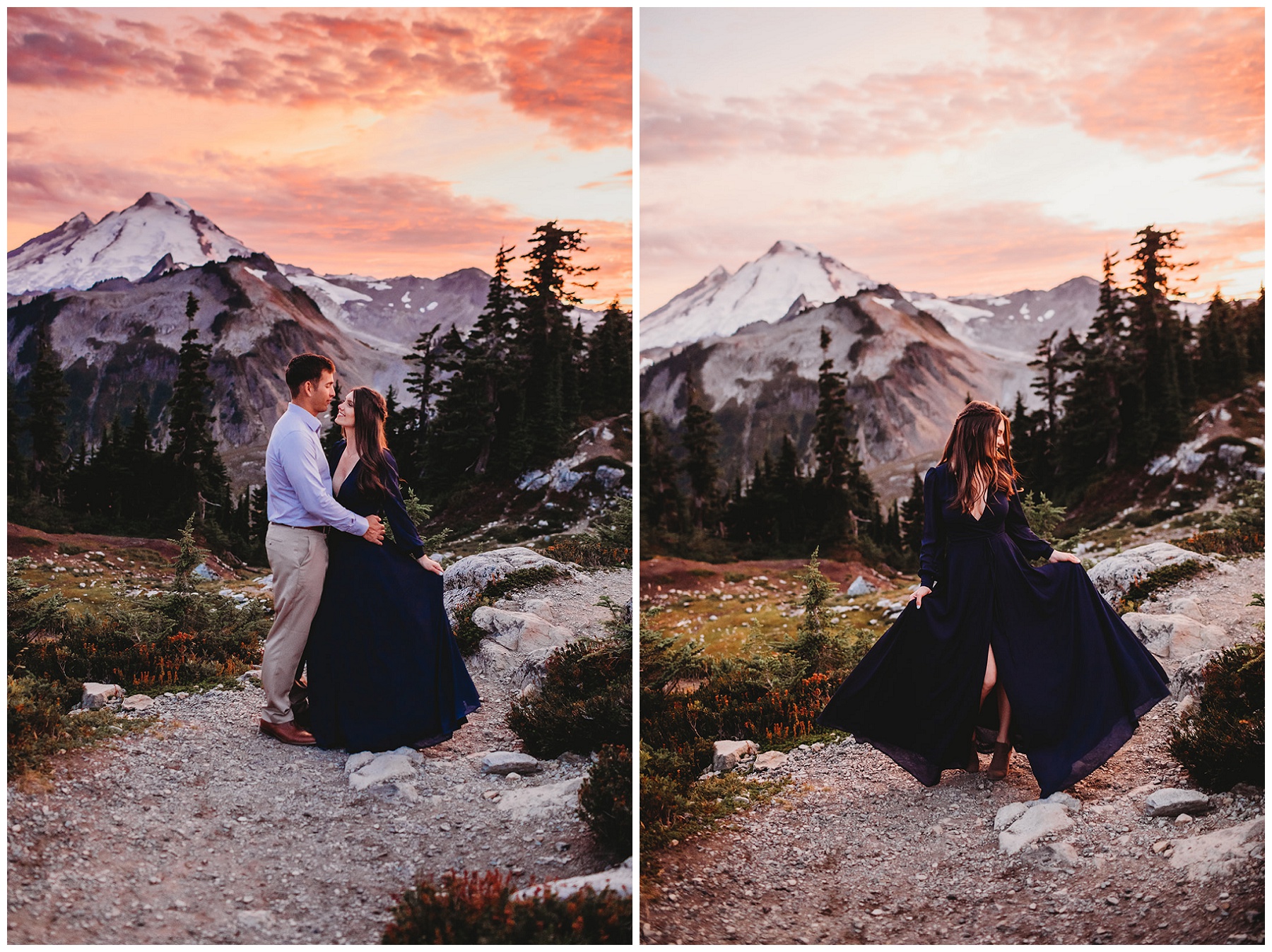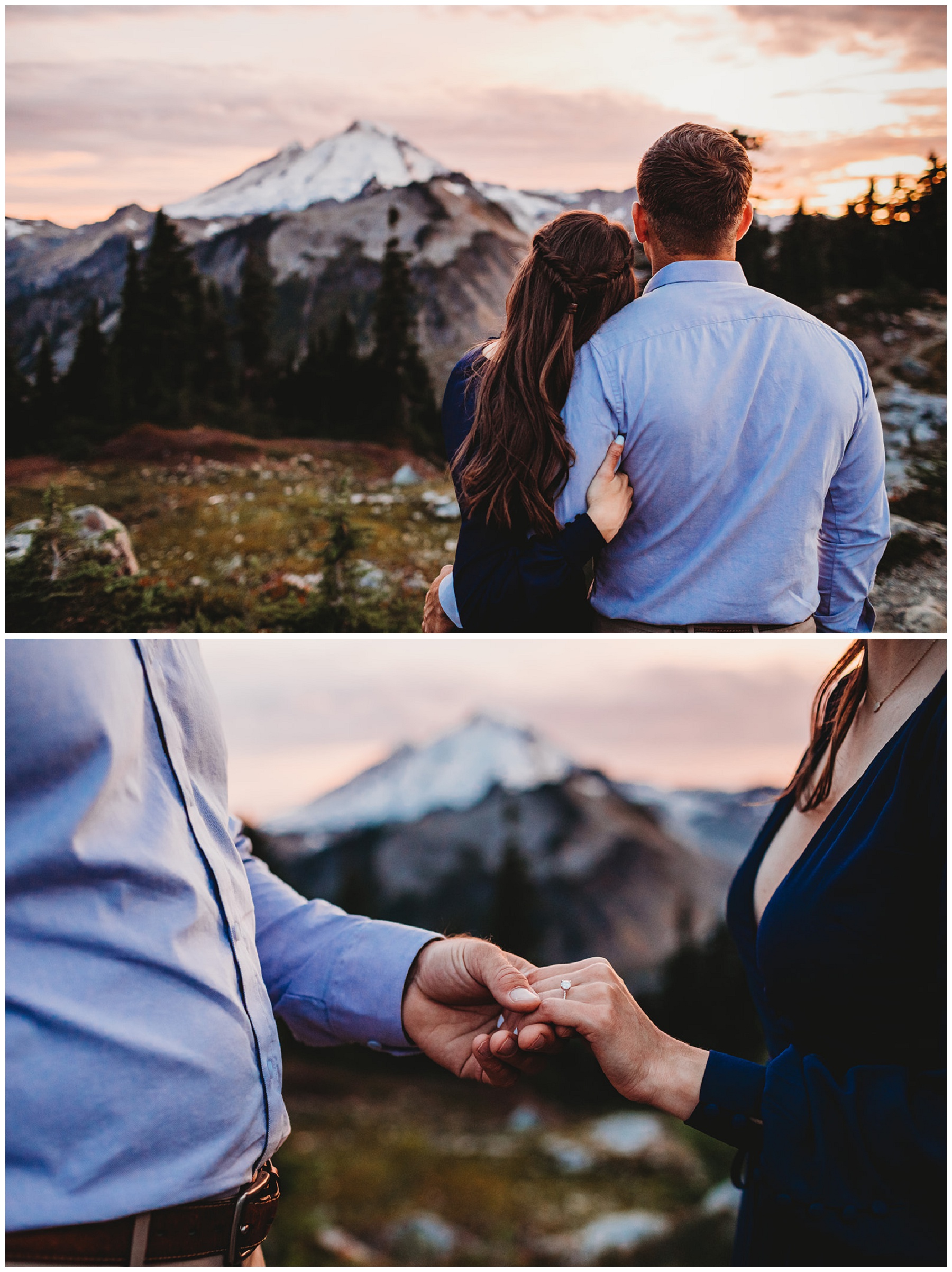 Remember that dreamy wedding I photographed at Primrose Cottage in Atlanta, Georgia for Kim and Jon?  Well it just so happens that day while chatting with Kim her step sister Meghan mentioned Whidbey Island. Now I don't know if you know, but Whidbey is a small little island in the middle of nowhere. Also, I just so happened to be living there. I turned to Meghan and said "Hey! That's where I live!" and she replied "That's where I live!" It was pretty cool that we both had that connection with it being such a small island.
You never know when you are going to meet your photographer (if you're newly engaged) or your next couple (if you're a photographer). Don't be afraid to strike a conversation. Who knows, you could be adventuring on Mount Baker a year later like we did!
Meghan was engaged so we connected and a year later and went up to photograph her engagement photos on Mount Baker at Artist Point with her fiancé Andrew. I'll also be photographing their wedding in New Smyrna, Florida. It's really cool to be able to be a part of their Washington life as well as their Florida life now. Andrew is in the Navy so he was stationed on Whidbey Island and is now stationed in Florida.
We got to carpool to the mountain together. I always recommend doing this if you can. It allowed us to connect and get comfortable with each other prior to the session. Comfort is Key!
These views are just insane! Meghan wore an adorable navy blue Lulu's dress. We went during sunset and it was absolutely perfect. I couldn't have asked for a better one. These two were so much fun laughing and dancing their way around Artist Point. We went in early September and the wild blueberries had already started to change colors. They turn red and give you these really beautiful fall colors. You can't take a bad photo up there. It's one of my all-time favorite spots in Washington. I could just set up camp there and stay forever. Or go back for an Elopement or Wedding. Wink. Wink.
Booking your engagement and want to go on an adventure? Let's connect and start planning!