Intense turquoise hues radiating off the lake's water makes Diablo Lake one of my all-time favorite locations. What better place than here to celebrate the engagement of two madly in love people.  I am so thankful for not only amazing couples to adventure with but the memories that each engagement session creates.
Get ready to scroll right into Diablo Lake and all it's magic. From majestic mountains to the breathtaking colors of the lake this engagement session will have you packing your bags and pinning them to your Pinterest boards.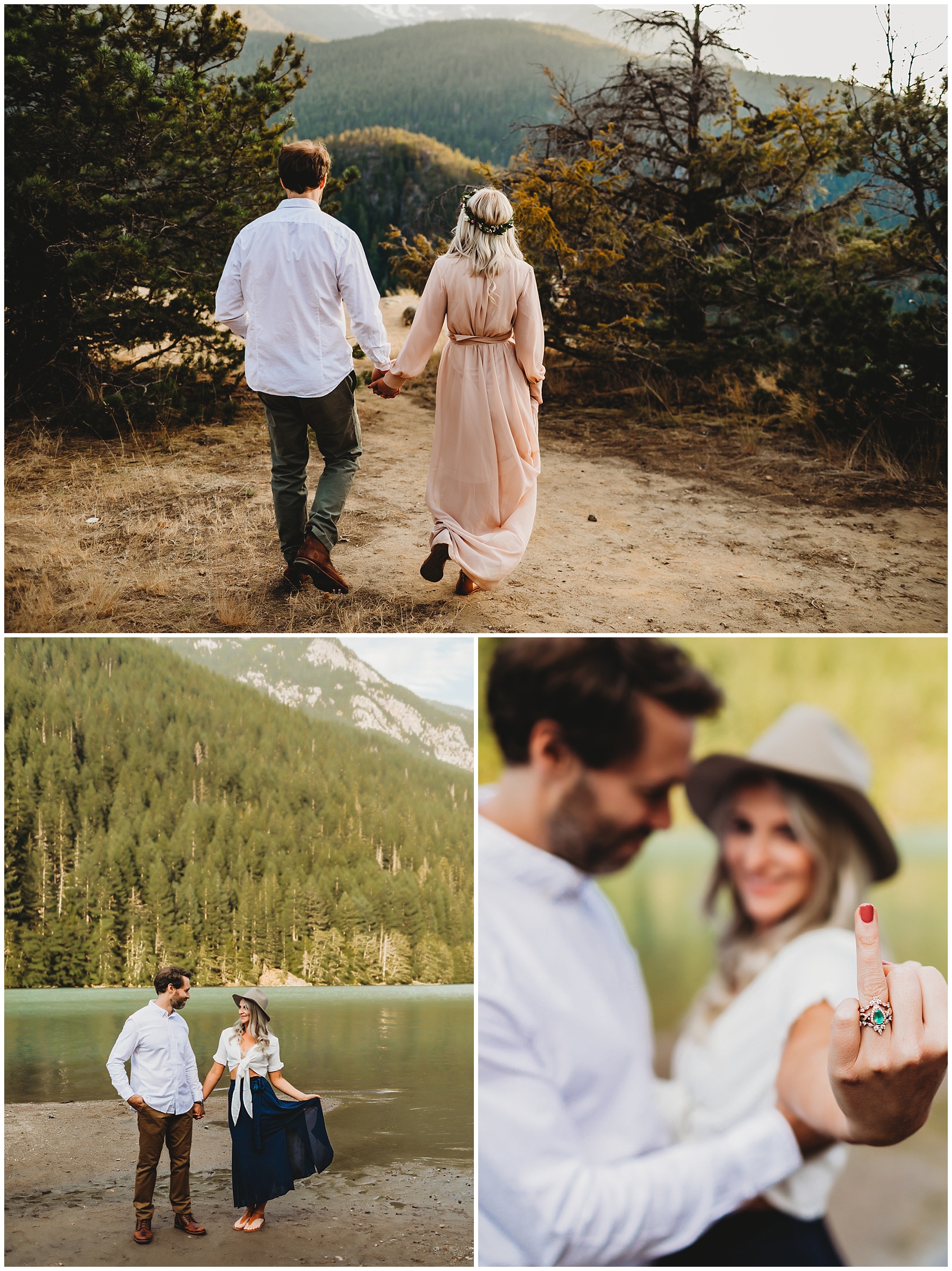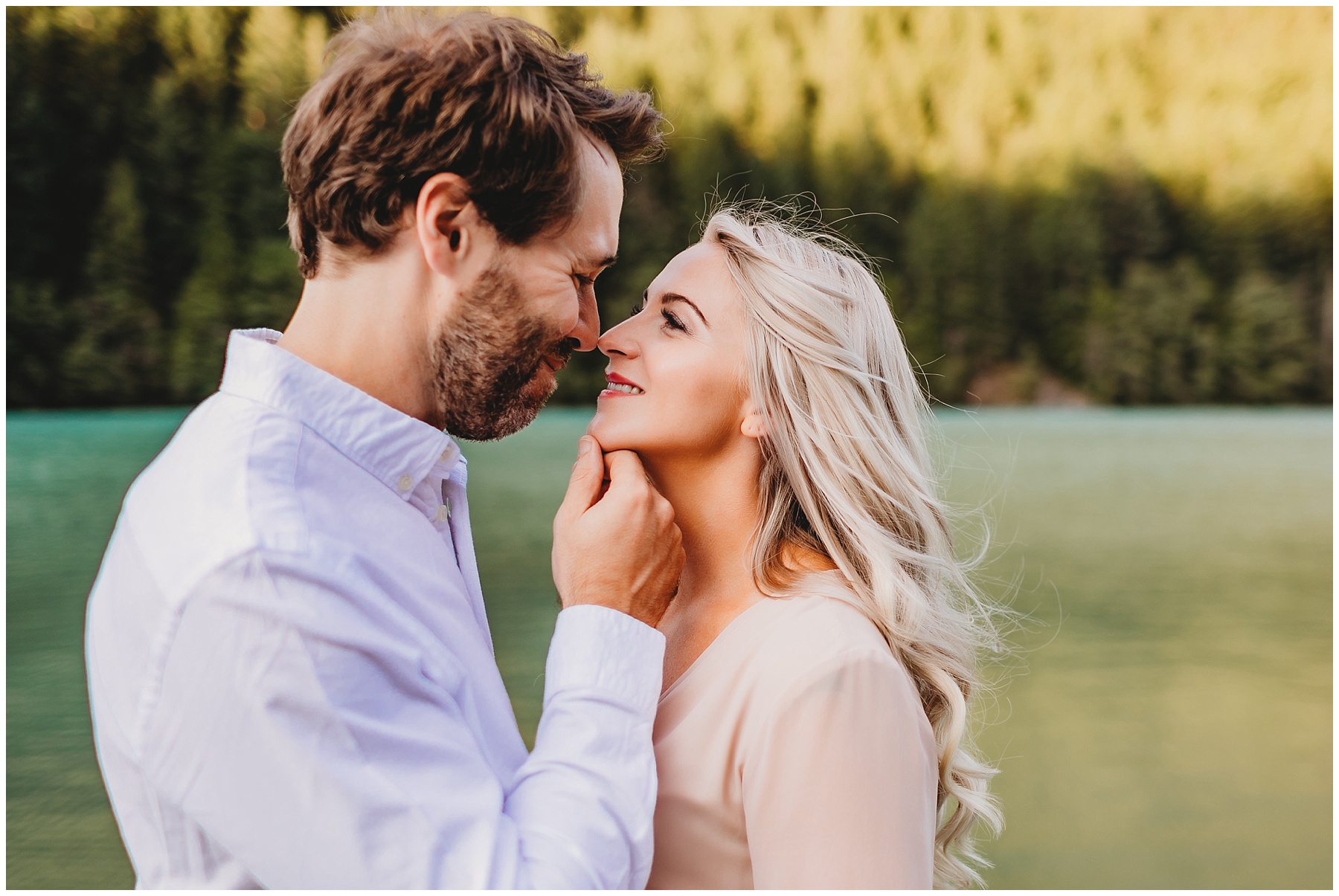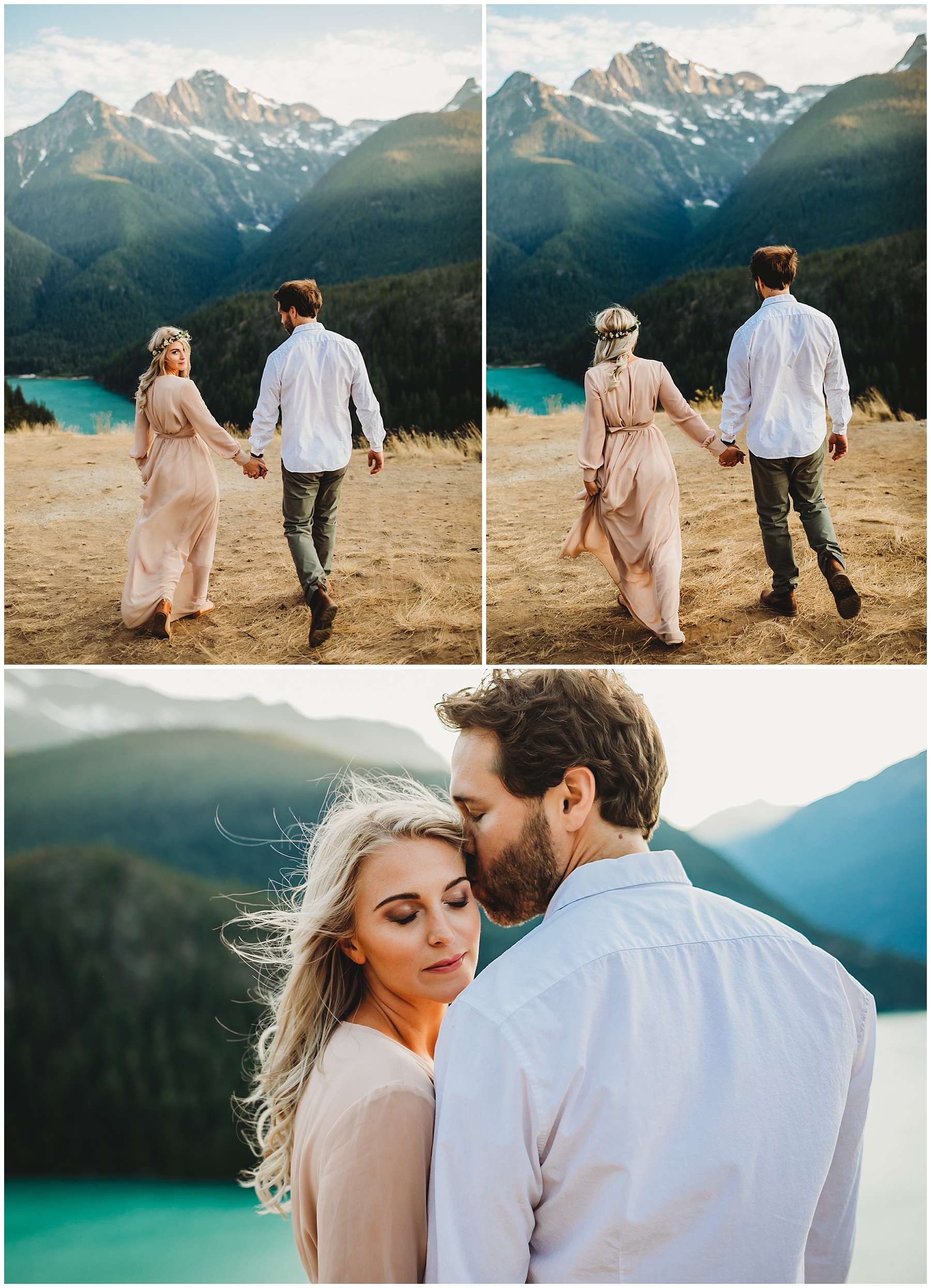 I have known Becca for quite a few years, and she is a beautiful, sweet friend. She is a Holistic Dentist located in Edmonds, Washington. She met her soul mate Patrick on Bumble. With Patrick being an Engineer these two clicked right away. They are such a powerful couple, both highly intelligent and experts in their fields making them a couple that truly can take on anything that comes their way.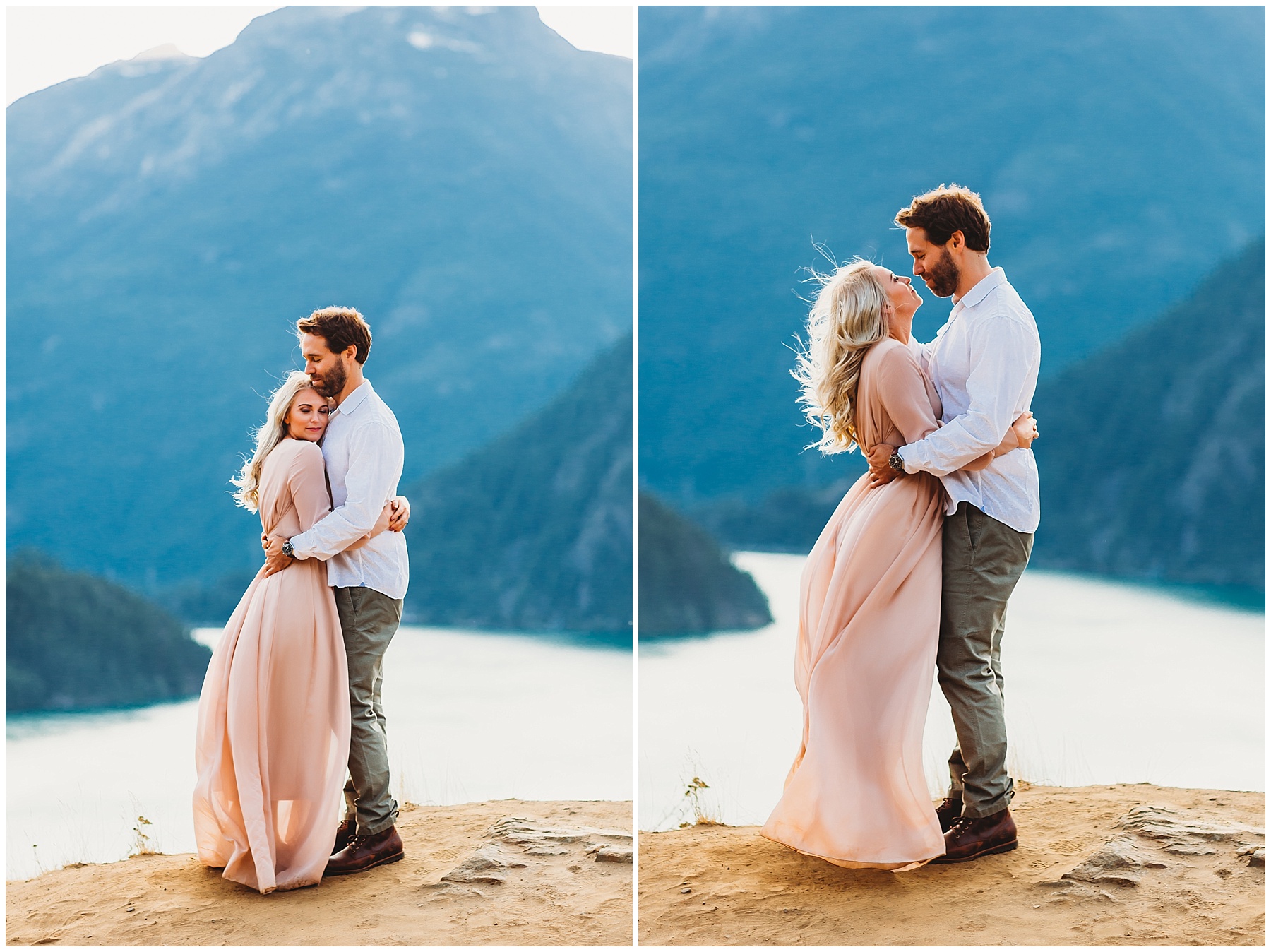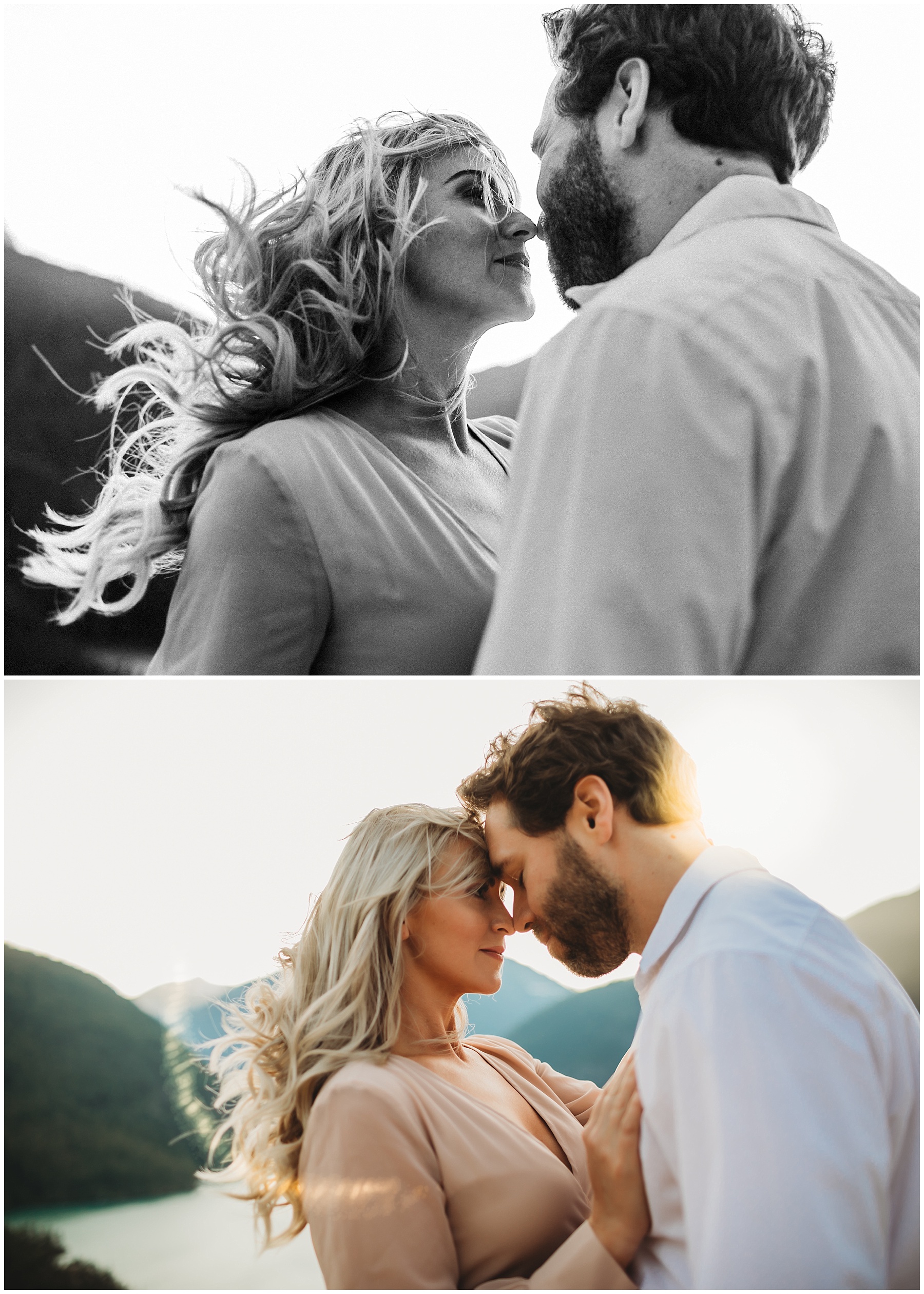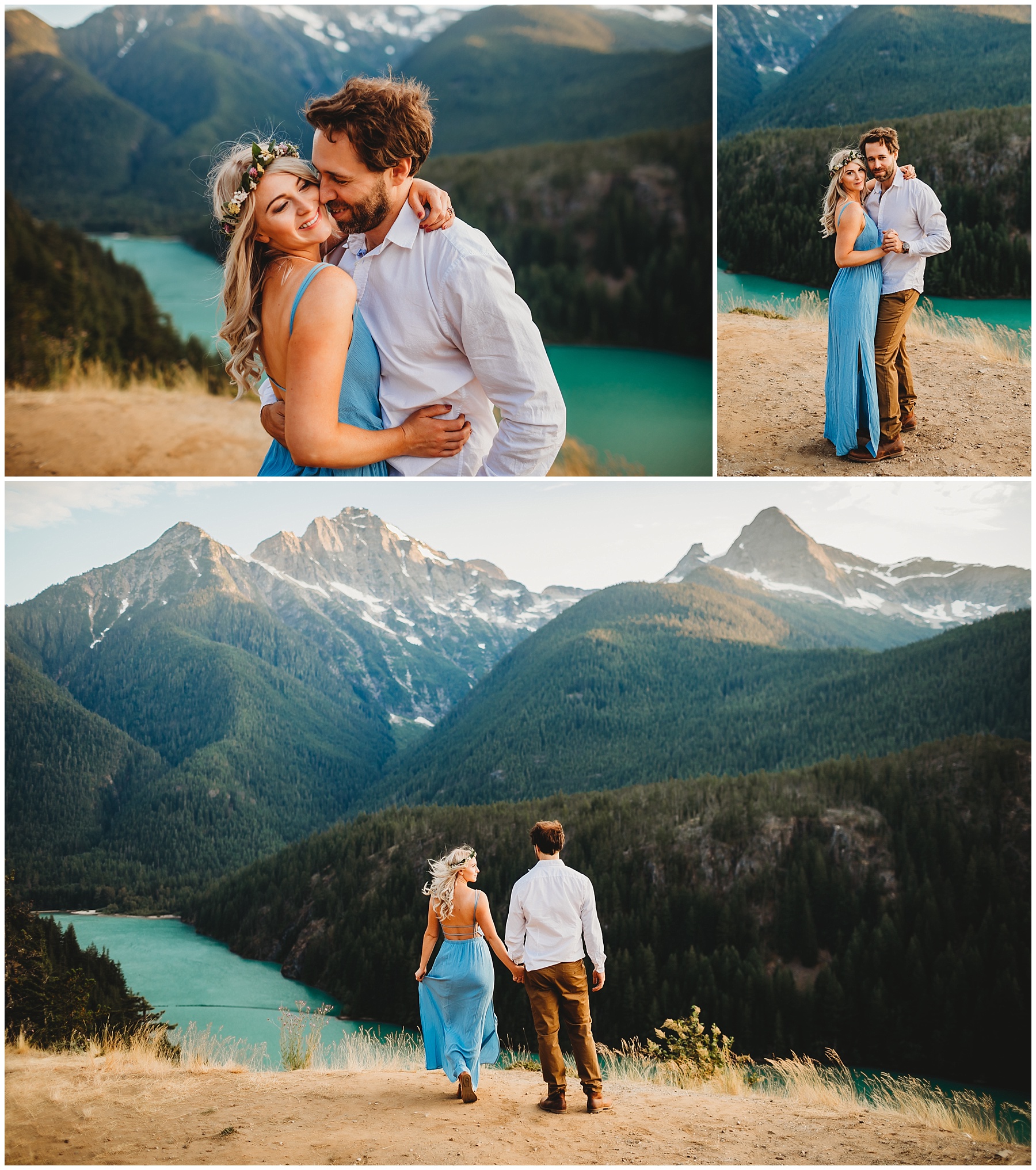 Diablo Lake is in the North Cascade mountains of northern Washington state. It is one of the most beautiful locations and I was so excited to share the magic with Becca and Patrick.
Becca absolutely rocked her session. Her dresses swayed and moved so beautifully with the backdrop. The way her blue dress radiated off the turquoise waters was stunning. Her dresses were a mix of Lulus and Baltic Born. They really reflected even more of her beautiful personality.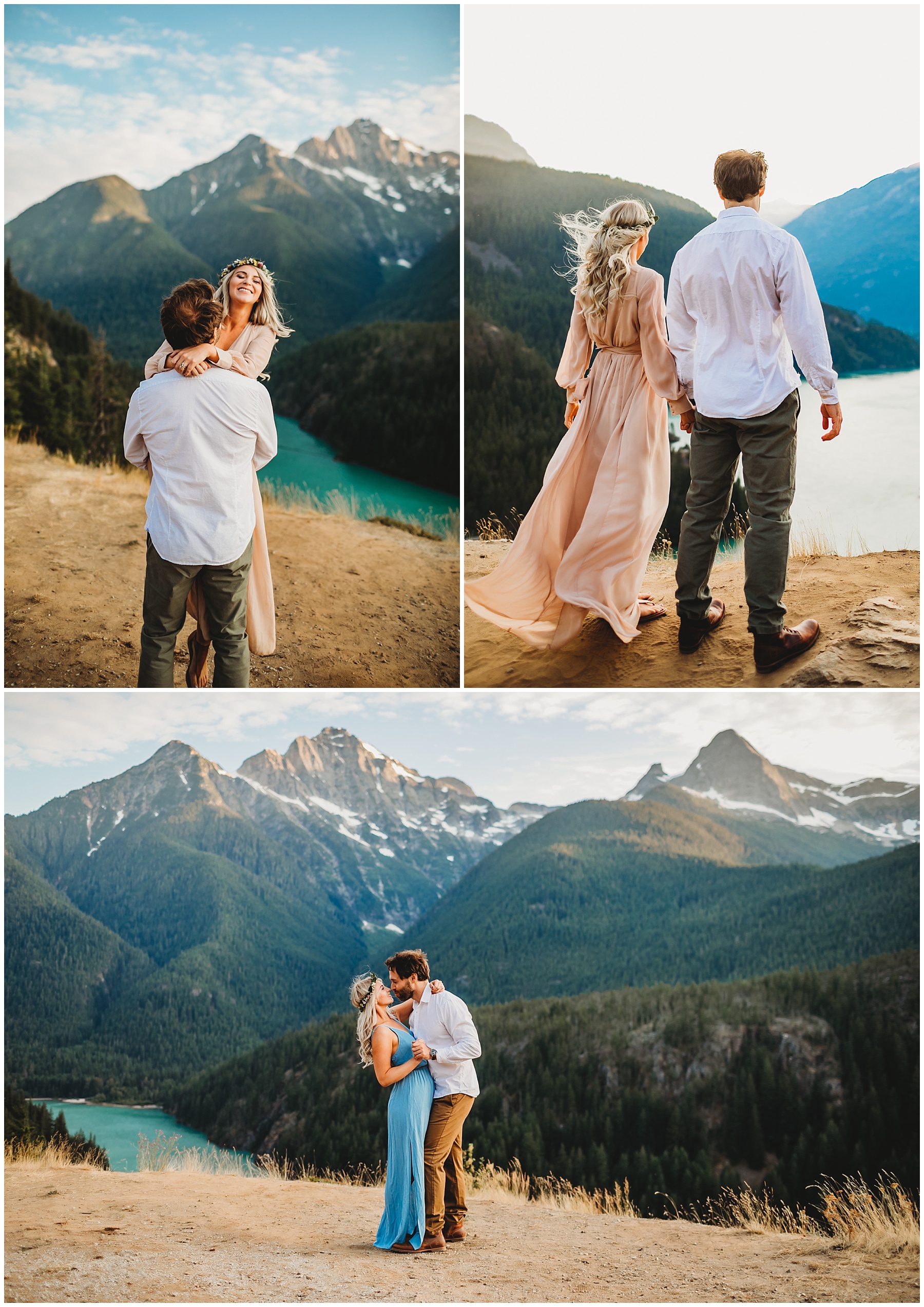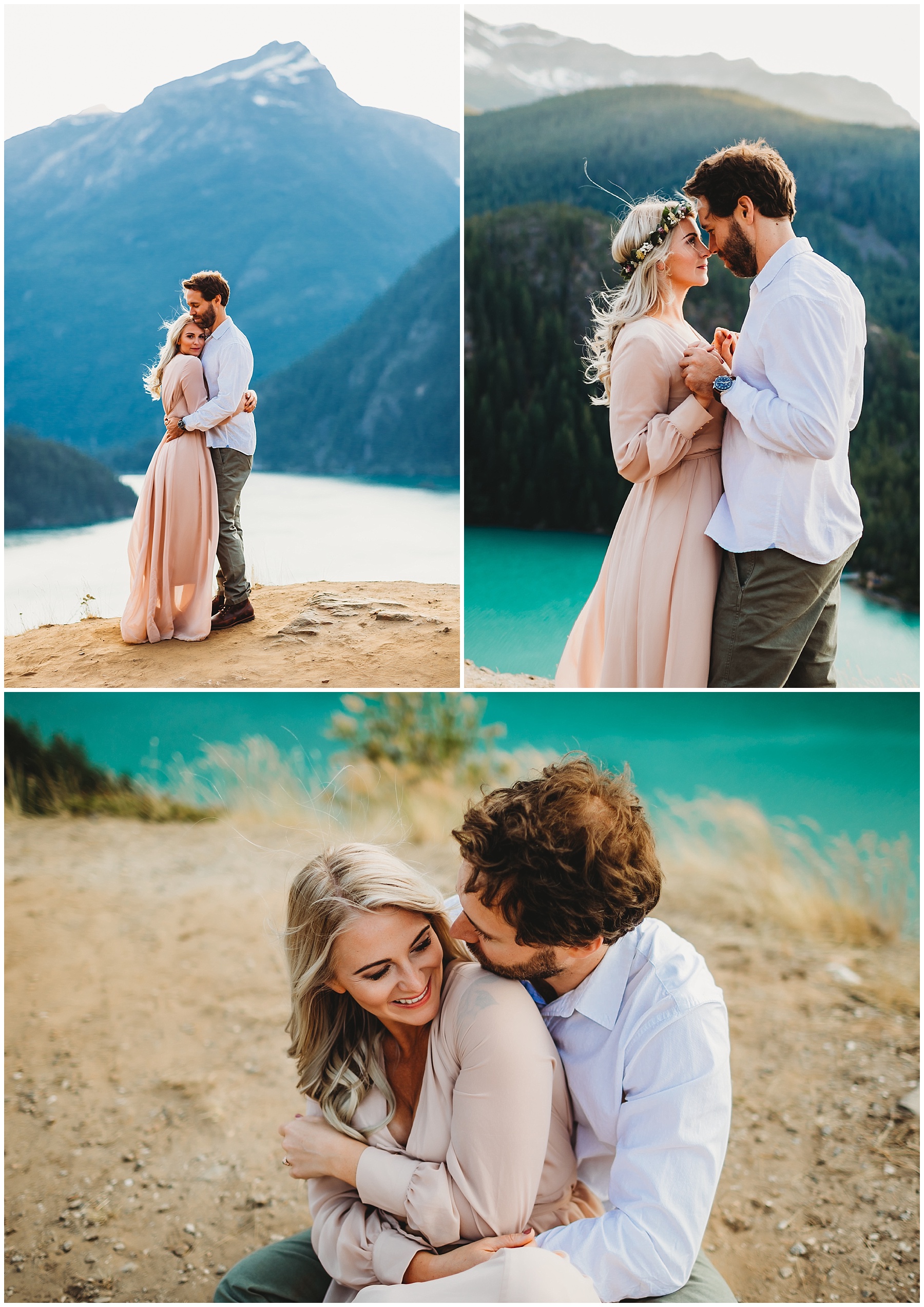 Being in Diablo Lake in that stunning environment just elevates your energy and senses. You can't help but admire the beauty from every angle.
They too were full of energy and laughter throughout their engagement photos. We even popped some champagne to keep the celebration going. Running around with the majestic mountain scenery and unique natural features in the North Cascade Range makes this session one right out of dreams.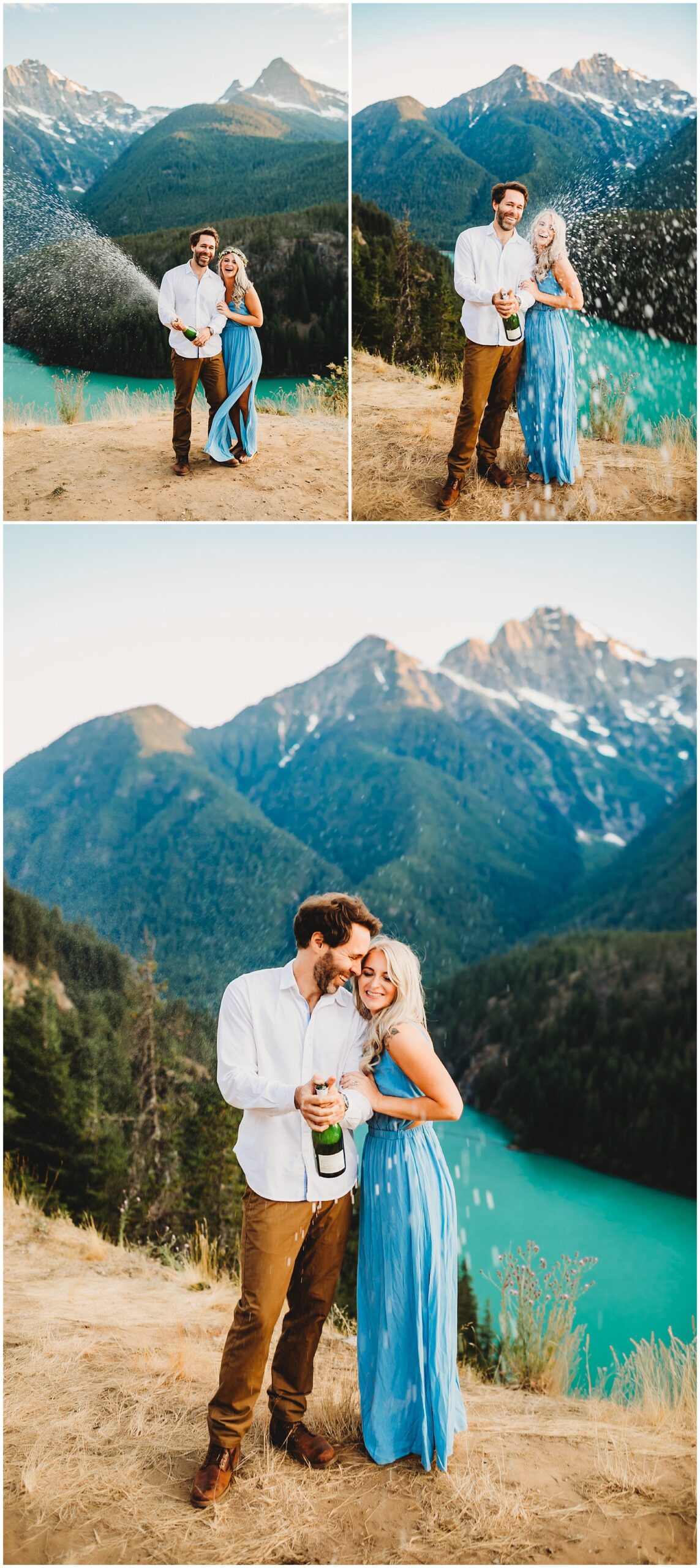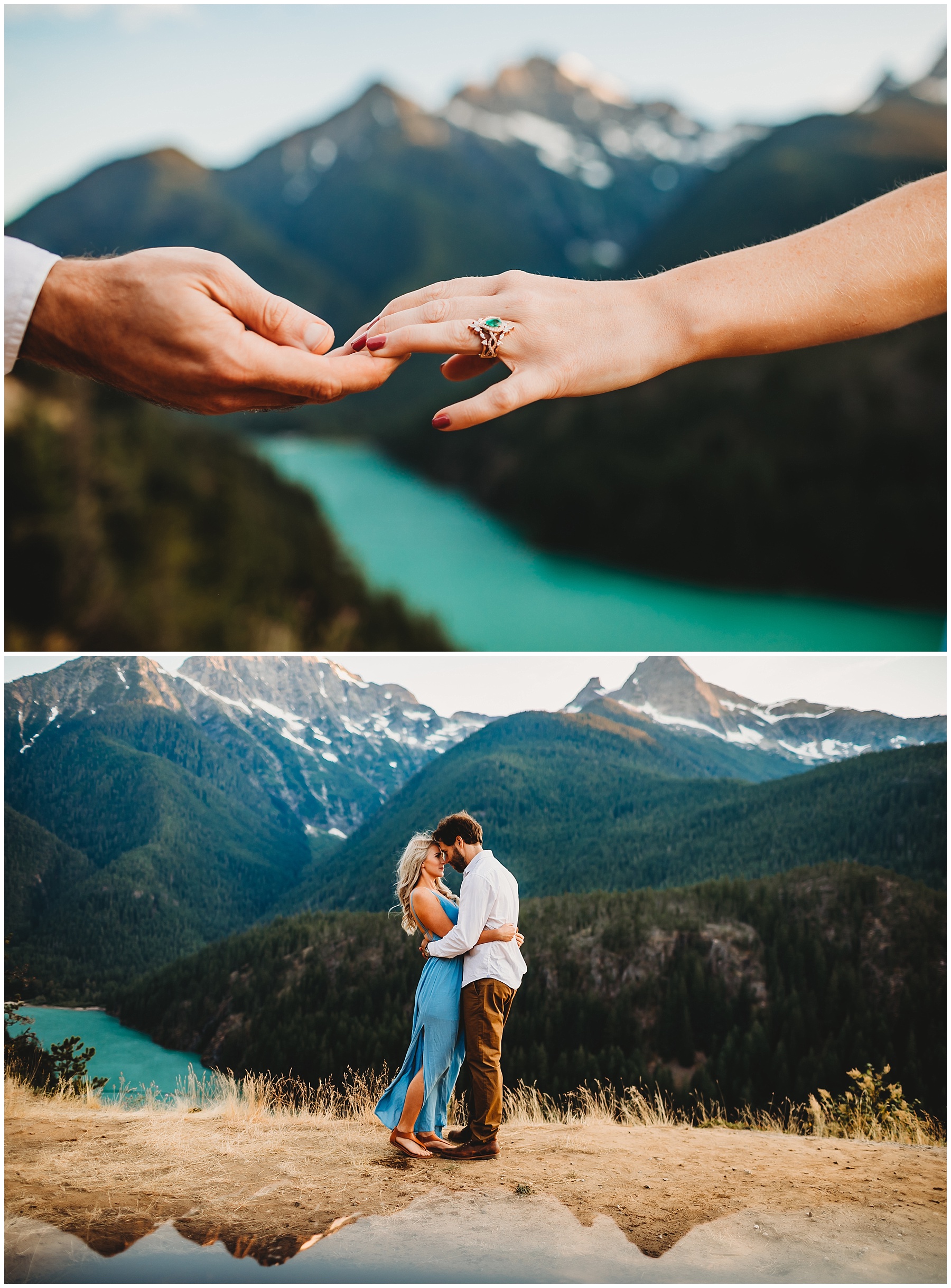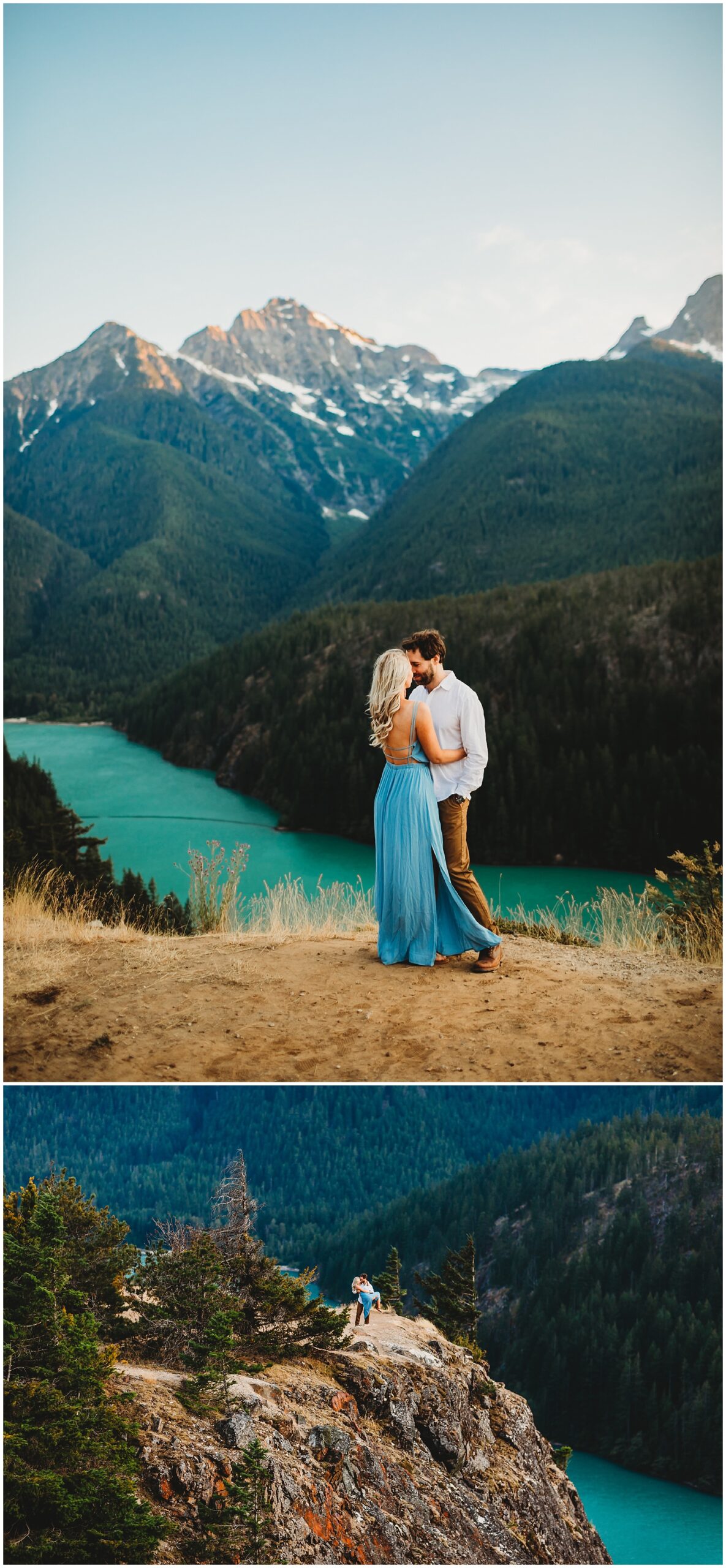 I had so much fun with them and absolutely adore being able to create moments like these with my couples.
If you are looking for amazing locations and a photographer to have fun with along the way, then I am your girl! Send me a message and let us start planning your adventure session.